Air Rocket Launcher Toy
$15.99
The Stomp Rocket Company makes the original air rocket launcher toy you see here. It is a best selling toy that allows kits to watch science in action. All kids have to do is jump on the stomp pad. The stomp launcher utilizes air pressure to do the rest. The foam rockets launch up to 100 feet in the air.
The Stomp rocket Jr has been around for 25 years. It is best air rocket launcher toy on the market and has thousands of 5 star reviews. It's even fun to use at night because the foam darts glow in the dark. It is totally kid powered, no batteries required! The stomp launch pad and 4 rockets are included. Will surely be a home run gift!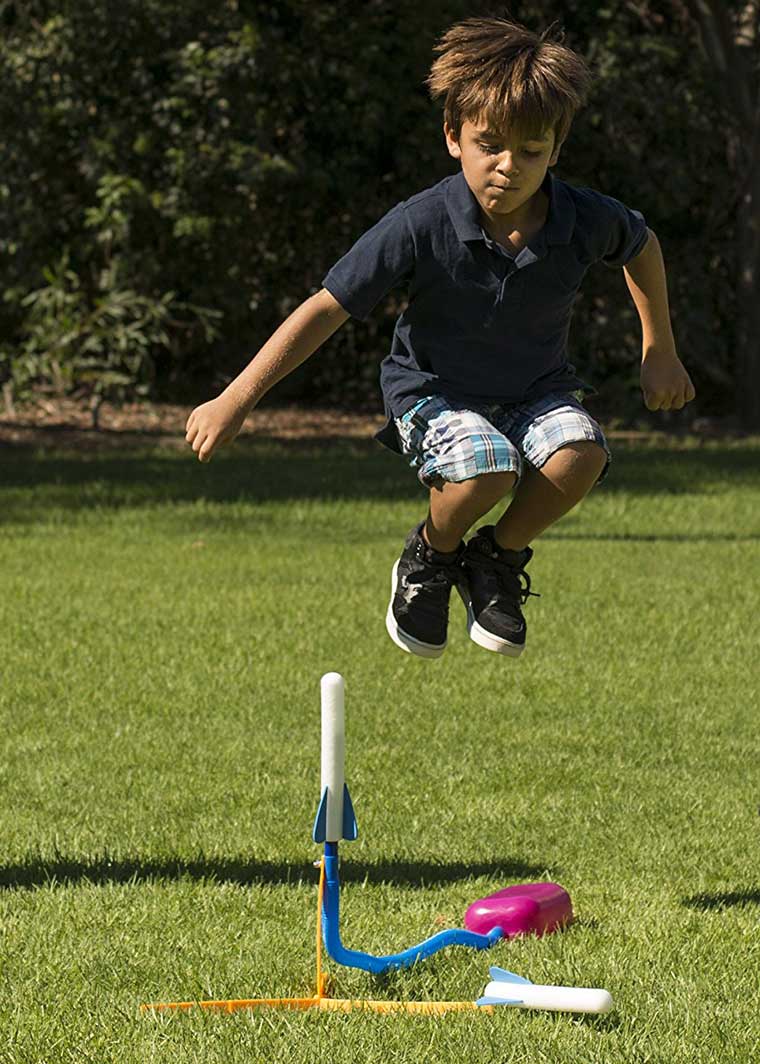 This air rocket toy is the winner of creative child magazines top toy and preferred choice toy of the year award in 2014. Also a winner of Dr. Toy's best classic toy award in 2016. Recommend for kids between 3 years old and 12 years old.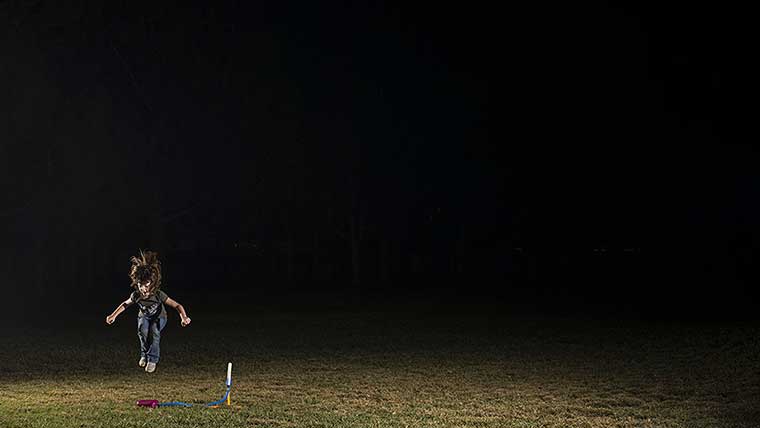 Here is an image of the back of the box so you can get an idea of how easy it is to set up.