Anti Fog Shower Mirror
$29.95
An anti fog shower mirror is a useful tool for men or women. It's ideal for shaving, but can also use it for removing makeup, applying face masks, and tweezing. It has a built in adjustable pivoting head, tweezers, and a squeegee and a shelf to keep a razor and shaving cream on when not in use. Having a large mirror in the shower makes shaving a lot more convenient.
The anti fog shower shaving mirror is easy to mount on the on the shower wall regardless of surface type. All you have to do is fill the water compartment of the mirror with warm water. Filling the water reservoir only takes a few seconds. The mirror easily comes out of the bracket so it's easy to add water. The warm water keeps the mirrors surface the same temperature as the environment, resulting in a completely fogless mirror for the entire shower!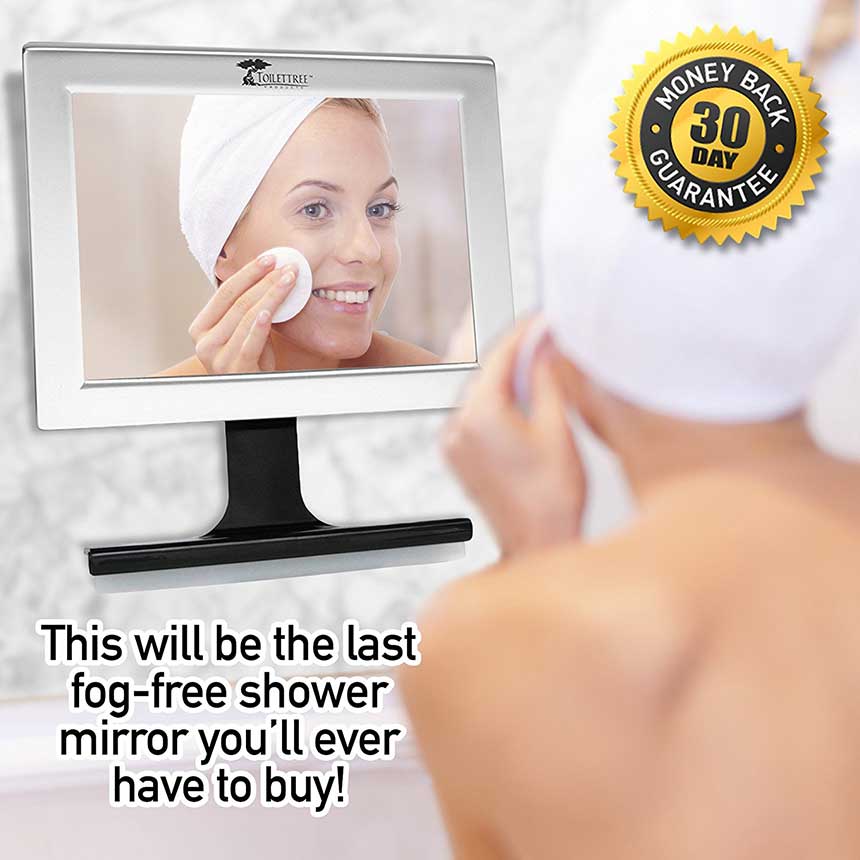 This product is Dermatologist recommend and has a patented design. The mirror is made from a high-quality impact resistant material that is impact resistant and shatterproof. Mounting the mirror to the wall does not damage or discolor the bathroom wall in any way. The mirror is perfectly sized and is larger than many others on the market. It measures 8.5 inches by 9 inches.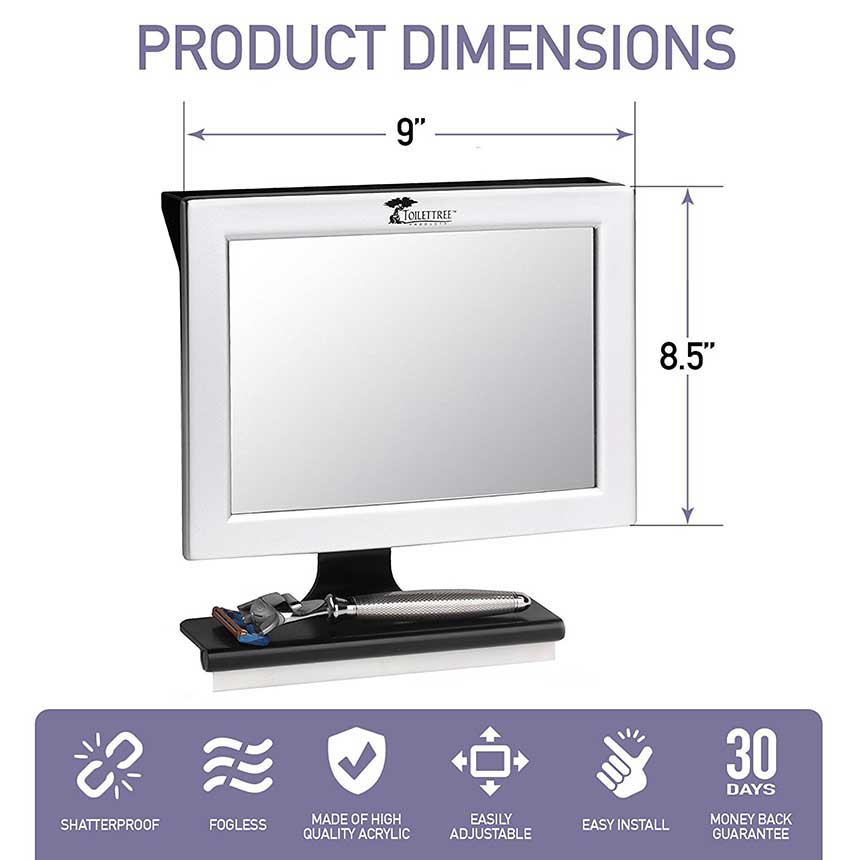 We all know how frustrating it can be to have to wait for the fog on the mirror to clear before we can start getting ready. Say goodbye to leaving the door open so the mirror won't fog up.
If you have any questions about this anti fog show mirror let us know in the comments and we will get back to you promptly.