With the squeeze station you'll know exactly what is going into your baby's food. You can press fresh organic fruits, vegetables, and other foods right into convenient single serving pouches. Great for apples, bananas, pears, sweet potatoes, avocado, plums, squash, carrots, spinach, beets, and other foods.
The Squeeze Station cones with the station itself, the press, and 10 silicone pouches. Cleaning up after making your own baby food is easy, as the station is dishwasher safe. The unit requires no batteries, so it is great for making baby food on the go.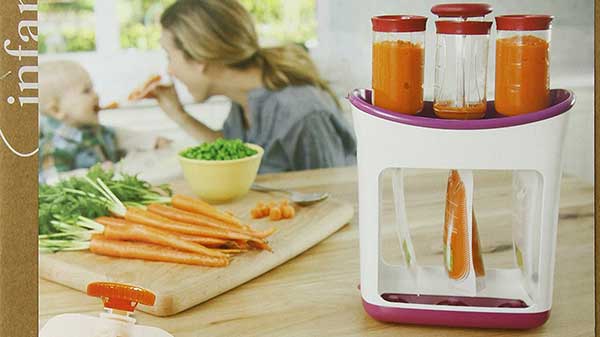 The Squeeze Station is a home run baby shower, newborn, or new mom gift.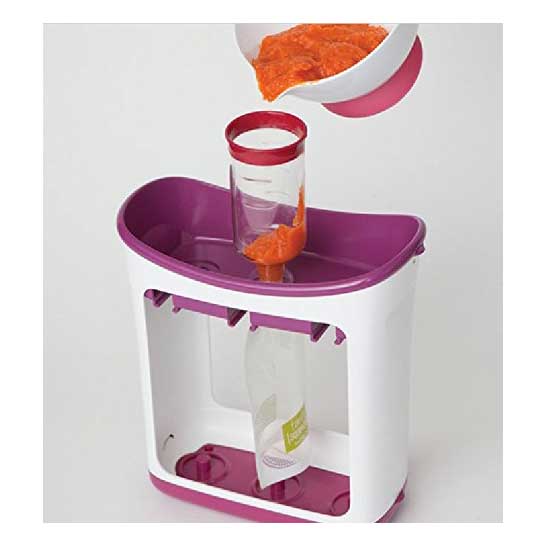 Baby Food Maker with Pouches