Beer Pong Inflatable Table
$49.95
If you are looking for a great summery gift or a gift for someone that has their own pool, a beer pong inflatable table is a great gift idea. The 7-foot table floats and doubles as a raft. It has a built-in cooler and plastic rack that prevents the cups from slipping out of the raft slots.
The floating beer pong table has cooler in the center, so you won't have to keep getting in and out of the water every time you need another drink. The cooler holds around 18 cans plus ice.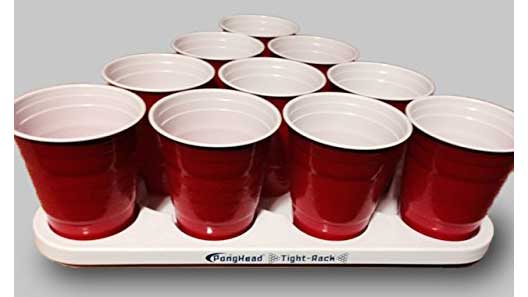 The is pool beer pong system is better than many of its competitors because it has a rack that holds the ups, and the raft is made of a durable and tick polyvinyl that won't pop or tear as easily as many cheaper beer pong rafts out there.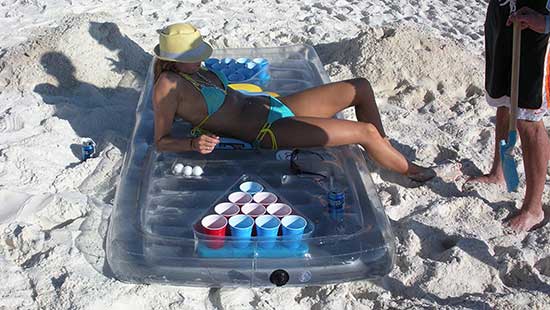 You get the raft, 2 cup racks, the built-in cooler, and the inflate/deflate valve. The check it out link will take you to Amazon where you can get more detailed product and pricing information.
Beer Pong Inflatable Table