If you're looking for a unique gift idea, and have a budget or around $1000, give this coffee table fish tank a good look. It would be a great addition to any home or office. It has a light built into that base of the tank that illumines the blue rocks, which makes it look as if they are glowing.
This video wasn't made by us but it does go over the 5 best coffee table fish tanks on the market.
The walls of the table are not made of glass. Rather, they're made of a cast acrylic material that is ten times stronger than glass and clearer. If this table is in your price range and you are looking for a home run gift idea, this table is worth checking out.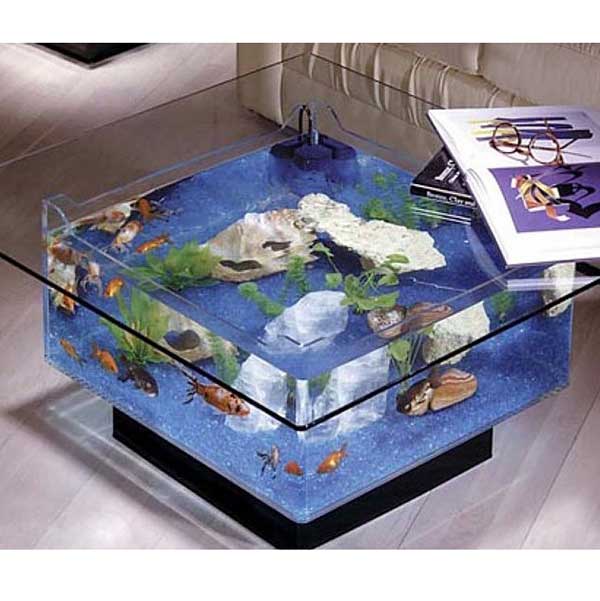 You see the latest product information and price on Amazon through the check it out link above, or you can visit the MidWest Tropical website here to view more of their Aquarium tables.