Frog Wearing Glasses Painting
$22.90
This is a cool frog wearing glasses painting on a sharp looking canvas. The contemporary design is hand painted using acrylic paint on canvas. Because they are hand painted, each one is unique and vary slightly from the oil painting displayed in the photos. Makes a great art gift for the living room, art room, hotel, bed room, or other room in the house. They come ready to hang and display.
This is a hand painted piece of art that is painted on a canvas. The painting shows an awesome looking frog with glasses. Because each canvas is hand painted, each one might be a little different. It is printed on a high-quality canvas and is made using environmentally friendly acrylic paint. It is a cool art decoration for the bed room, living room, or office. Whether you're buying this for yourself or as a gift a frog wearing glasses painting is a cool and unique display piece.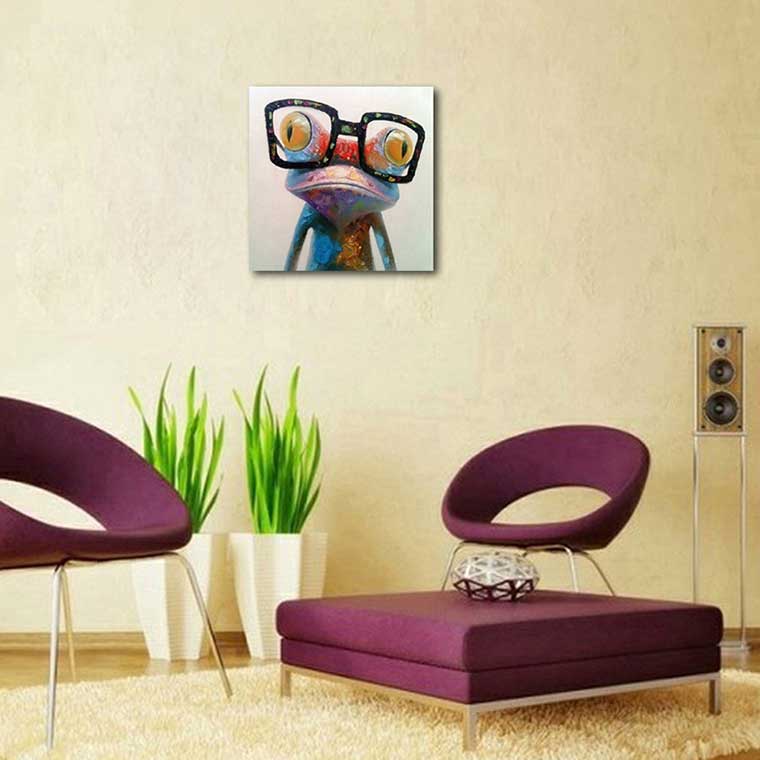 The piece by Muzagroo Art is hand painted on a canvas with a size of your choice. You can pick between a 16, 24, 32, or 40 inches. The company that makes this oil painting also has a ton of other cool ideas you can find through the link at the top of the page or by searching on Amazon.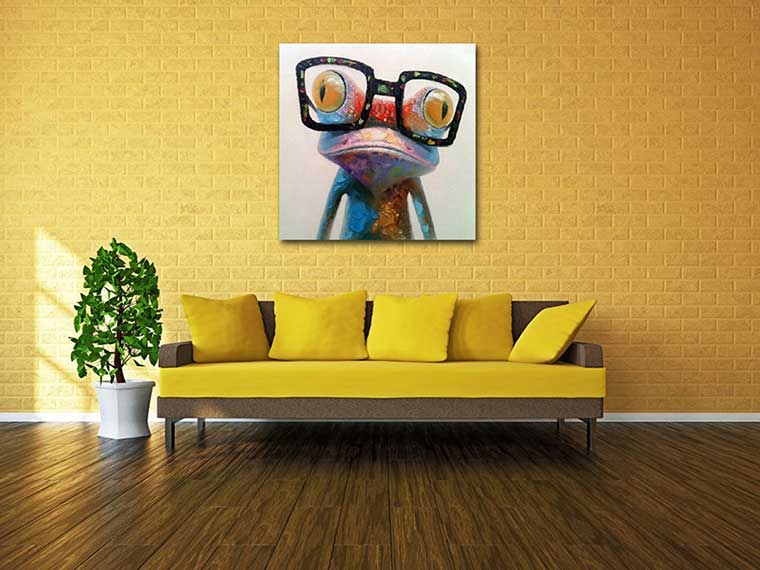 Leave any questions or comments you have below.
Contemporary Frog Oil Painting