Full Body Massage Chair with Heat
$1899.99
A zero gravity full body massage chair with heat is a gift anyone would love. Massage is a great to relieve muscle tension and increase blood flow. Massage is thought to be beneficial for stress relief, anxiety, muscle pain, and many other conditions. The chair has built in technology that detects your body size and customizes the massage. The Kahuna LM-6800 has 6 automatic massage programs. One even includes yoga stretching.
The LM-6800 full body massage chair with heat has 4 rollers along with an air-cell massage system that deliver an effective full body massage. The chair delivers heating therapy to the lower back and legs. The roller massagers can be set the three different speeds to meet the user's preference. The massage techniques include kneading, rolling, tapping, shiatsu, and a kneading/tapping combo. The chair is designed to save space, and only requires an additional 3 inches of space to move between the 3 zero gravity positions.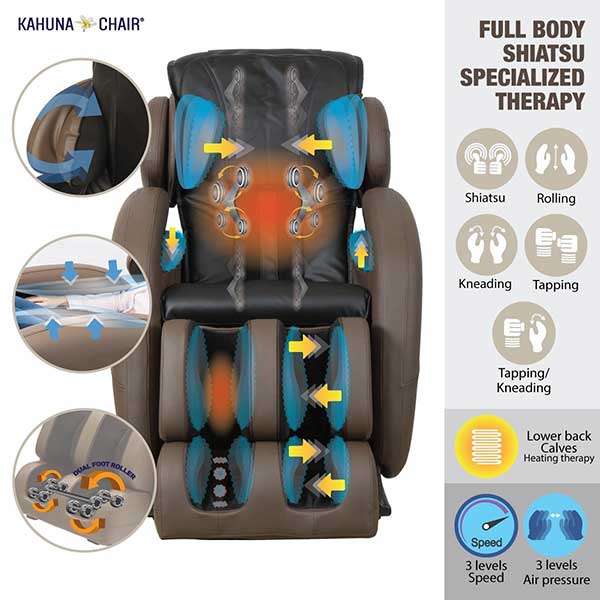 The chair comes with a convenient remote-control holder and extra foot padding. When fully assembled the chair measures 48" (length) x 31" (width) x by 46" (height). To read more about this heated massage char on Amazon, just hit the check it out link above. There you can see the latest product and pricing information. If you have questions, feel free to leave them below.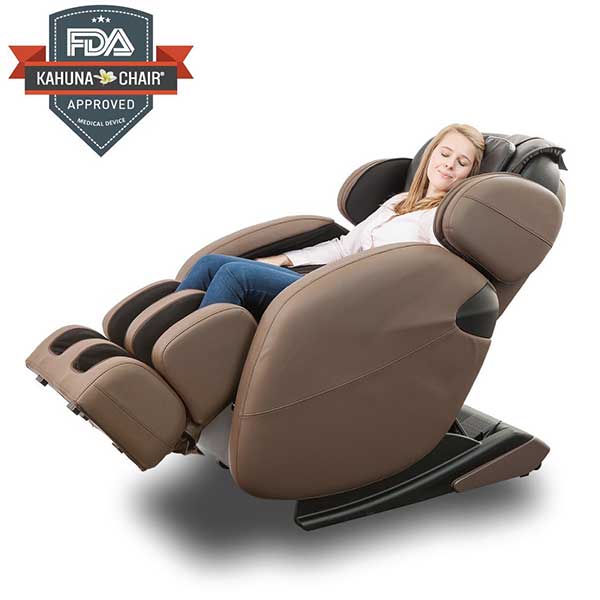 Full Body Massage Chair with Heat