Funny Pen Holder
$9.98
If you're looking for a funny funny pen holder for your desk or for someone in your office this one is great. It looks like a guy that just got speared with a giant pencil. It is made of rubber and measures about 13 centimes long. If they're having a bad day at work they can just stab Fred.
Dead Fried is one of the funniest pen holders out there. If your'e looking for someone thing to lively up the desk at work of the home office this pen holder is great. Fred  is made from silicon rubber and measures 13cm x 6.5cm x 2.5cm. The company that makes him, Suck UK, also has a lot of other cool products you might want to take a look at as well.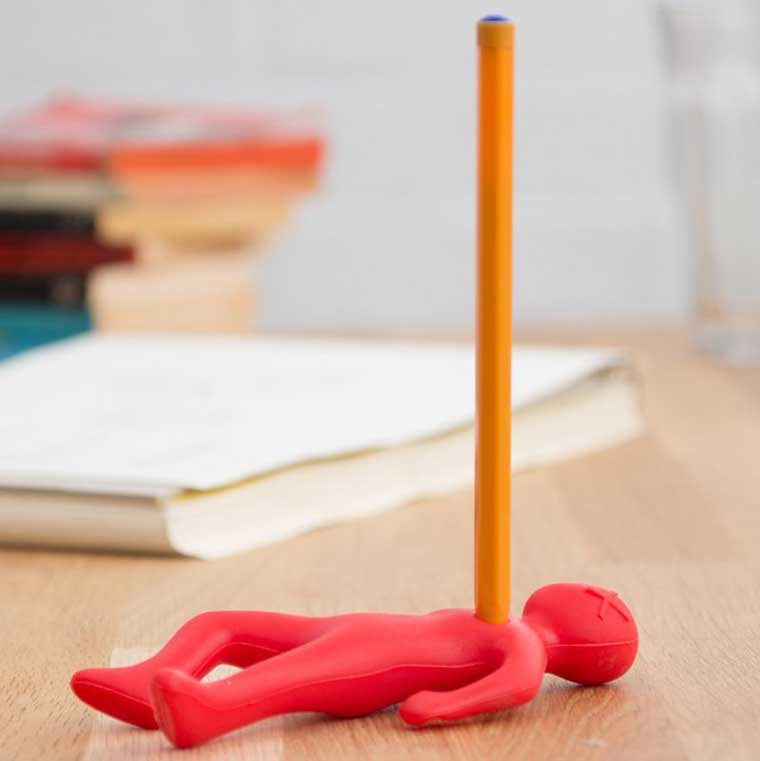 Along with being a great pen holder Fred comes in funny packing that makes it look like he is in the middle of a crime scene. The hole on Fred is large enough to even accommodate larger pens like the Pilot G2.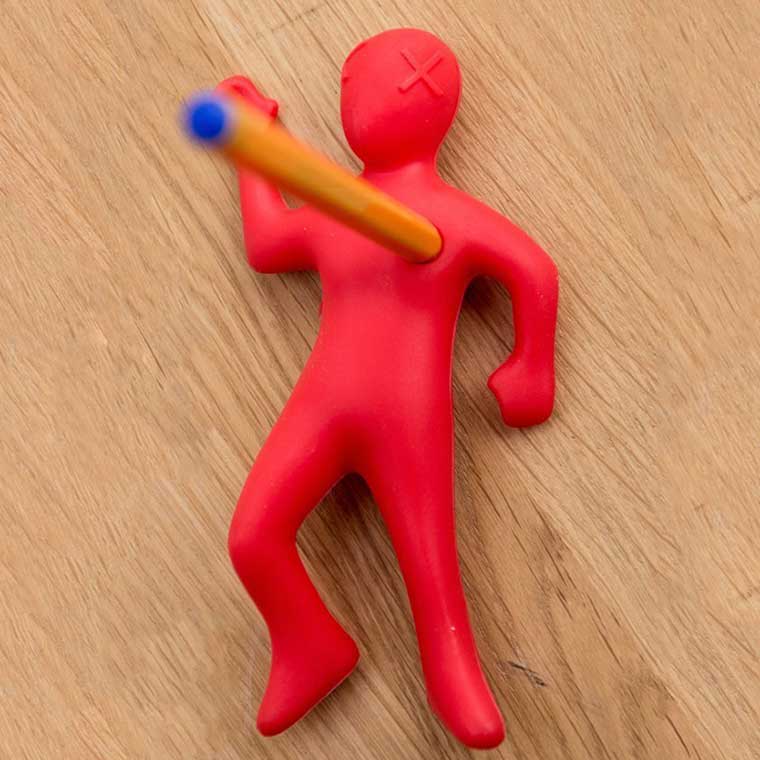 If there is anything else you would like to know let us know in the comments.