Glass Drafting Table with Light
$159.99
A tempered glass drafting table with light is a handy tool for artists and sketchers. This table has a light and storage containers. It has an adjustable face up to 35 degrees. The tempered glass top can be used as a light table or tracing board. The 3 plastic drawers are great for organizing and storing accessories.
This craft station features a 38 x 24 inch tempered blue safe glass work surface that allows it to also be used as a light surface. The face of the table is adjustable up to 35 degrees. It has 3 plastic drawers that slide out for storage and easy access to supplies. This is a great art table, but don't take my word for it, click the image and read hundreds of customer reviews.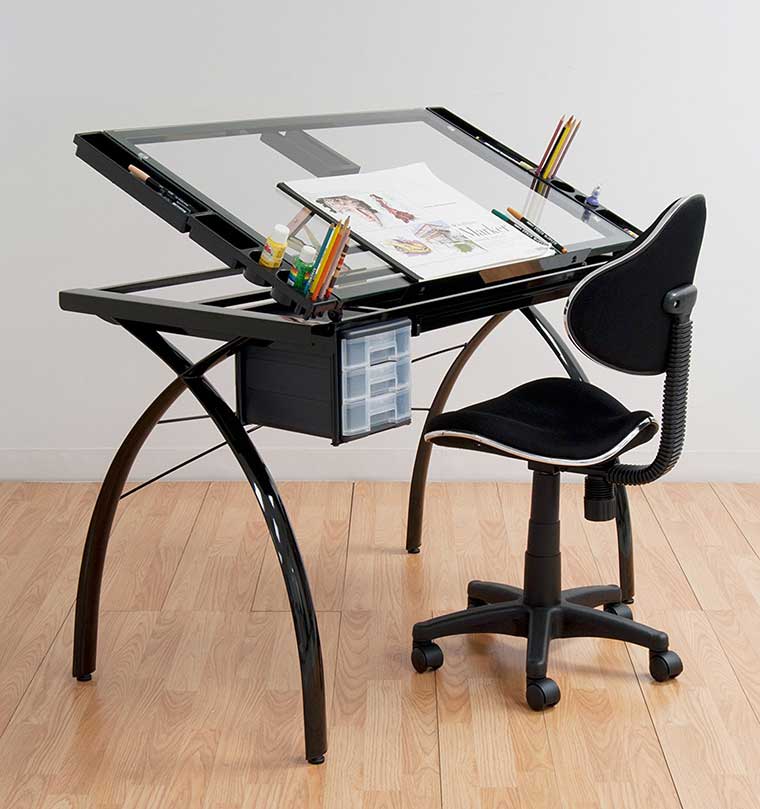 The glass drafting table with light is a great for keeping everything organized, and allows the artist or sketcher to adjust the work surface to an angle that is most comfortable for them to work.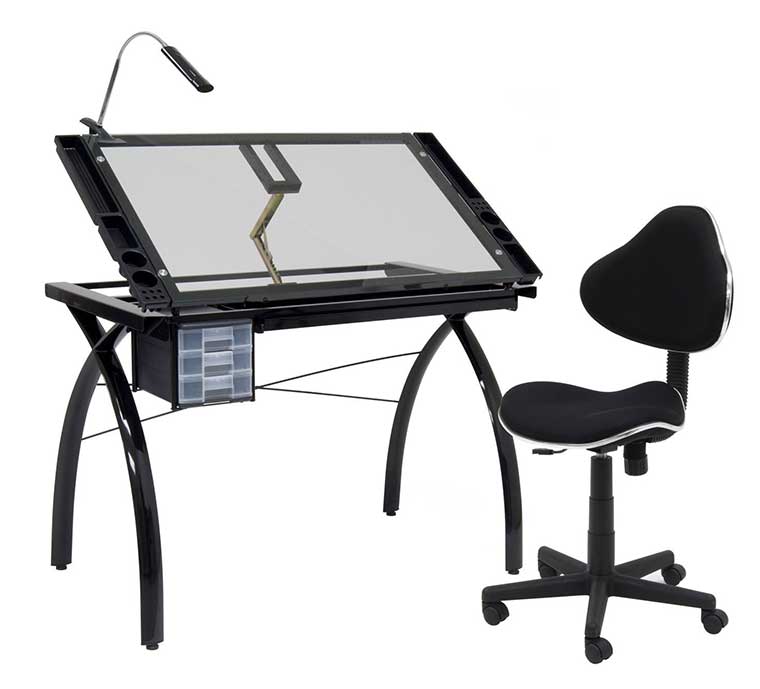 This is one of the most versatile art and drafting tables on the market. The strong tempered glass surface is super durable and allows light to easily pass through which is great for tracing or seeing fine detail.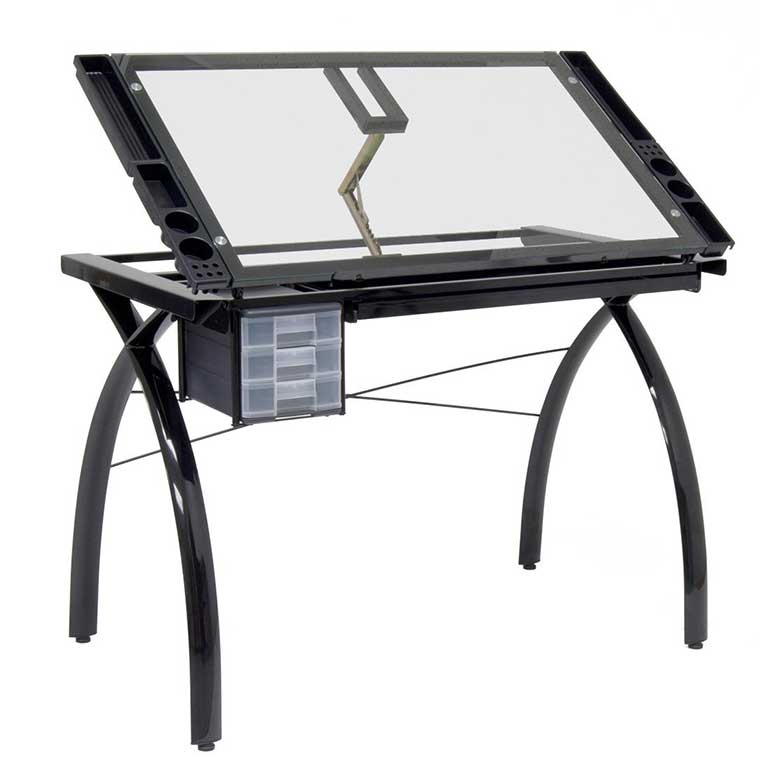 There are a number of colors you can choose from, so you can pick the one that you like the best or the one you think the person you're buying it for would prefer. If you have any questions or comments feel free to leave them below.
Glass Drafting Table with Light