These socks are great for anyone in the medical field. The red lines represent what electrical impulses of the heart look like when being recorded by an EKG. They are super comfortable and a great gift for a nurse.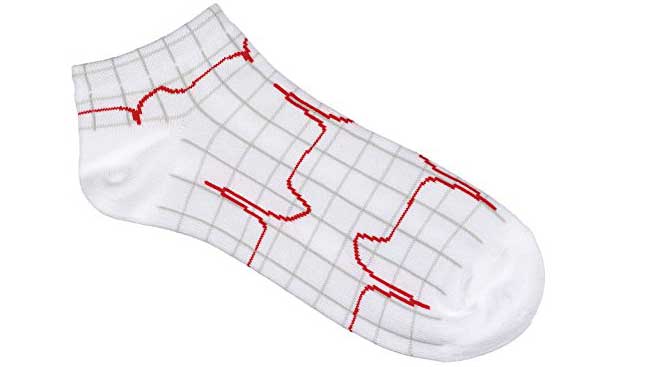 Be sure to look over our other nurse related gifts and products before you go. We have a lot of cool compression socks and other items that are great for nurses. Just take a look at our nursing gifts and medical related gift ideas!
If you have any questions let us know below!