Hidden Book Safe with Lock
$13.94
Stalwart makes a great hidden book safe with lock that looks just like any ordinary dictionary. It is made from a strong metal to protect important valuables. The inside of the dictionary book safe measure measures 2 x 5.6 x 9 inches, making it large enough for jewelry, cash, important documents, or other valuables.
A secret book safe with lock is an excellent way to hide valuables at home, or to secure expensive items while traveling. It is ideal for things like jewelry, money, spare keys, passports, flash drives, important documents, or other valuables.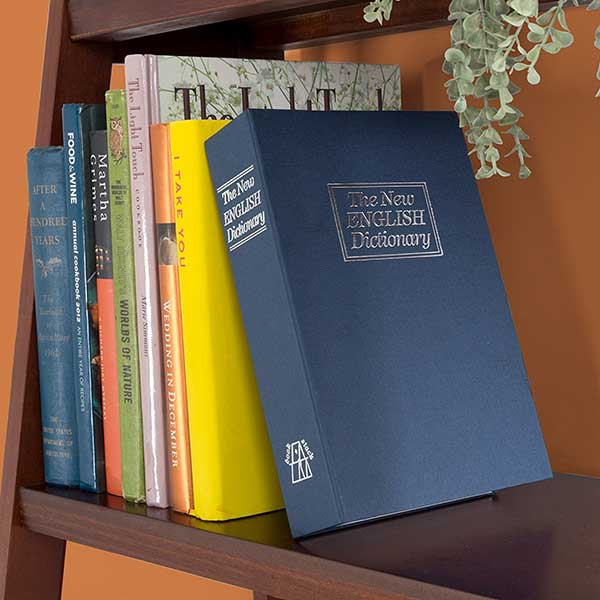 The Stalwart locking book safe looks like a real book, so no one will expect it to have valuables inside. It comes with 2 keys, so you can keep one on you at all times and hide the other one somewhere safe. The compartment dimensions are listed above. The total book dimensions are 2.25 by 6.125 by 9.5 inches.