Home Laser Tag System
$149.99
Dynasty Toys makes a home laser tag system that will turn your house into a laser tag arena. The blasters are accurate, high quality, and can be switched between 4 different blaster modes (submachine gun, pistol, shot gun, and missile launcher. The set also allows you to modify the team settings, so you can play 1v1v1v1 free for all or 2v2 a team game. The Class 1 lasers are safe for kids.
A home laser tag set is a lot of fun. One notable feature that makes this the best laser tag system for home use is that team sizes are limitless. You can use two guns stand alone or purchase multiple sets and play with large teams. The blasters have 4 different gun modes (pistol, shotgun, submachine gun, and rocket launcher), each of which has advantages and disadvantages in terms of reload speed, round count, damage, and range. You can also switch between team or free for all game modes.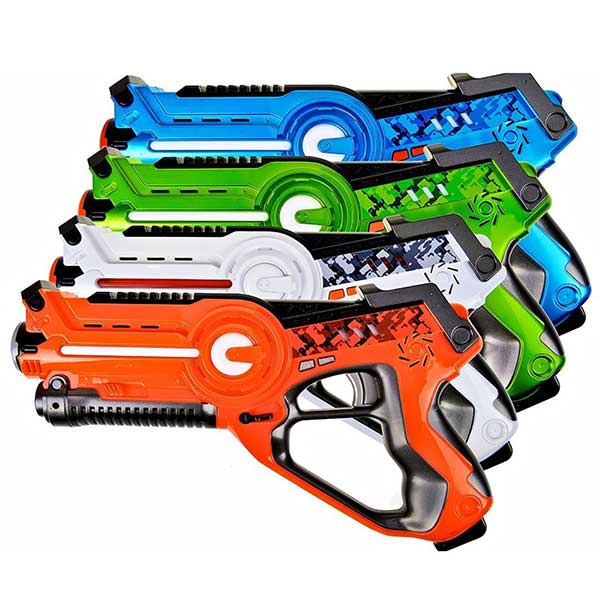 The guns make realist sounds when fired based on the blaster mode you have selected. The guns can be reloaded by pressing the reload button on the butt of the gun. The blasters also display a health bar with 3 lights. The bars go down by a set amount each time you are hit depending on what gun mode your opponent has selected. When a player is eliminated from the round, the lights on the blaster will flash.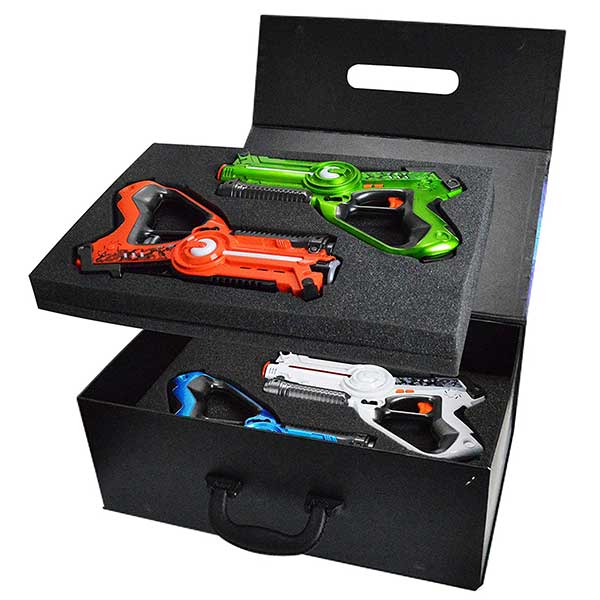 The infrared lasers are invisible to the human eye and safe. No safety glasses are required. The system also comes with a carrying case that is great for storage or travel. Each gun requires 4AA batters (not included).
Makes a great gift for kids 10 years old and up. To pick up a set of these blasters, to read customer reviews, or to get the latest pricing/product information on Amazon, just it the check it out button on the top of the page.
Best Laser Tag System for Home