Indoor Infrared Sauna
$1049.99
JNH Lifestyles makes this very popular 2 person indoor infrared sauna. Unlike many cheap saunas, JNH saunas contain no plywood. Instead, they use beautiful double layered Hemlock panels that easily fit together. This allows the unit to be assembled, disassembled, or moved with no tools. The unit has a ton unique features, including 2 built in premium speakers, that make it the best indoor infrared sauna for home use.
The JNH Lifestyles 2 person infrared indoor sauna is equipped with 7 of the latest far infrared carbon heaters. The sauna is made using high quality double layered Canadian Hemlock wood. The carbon far infrared heaters are situated in the back, side, and calf area for optimal heat distribution.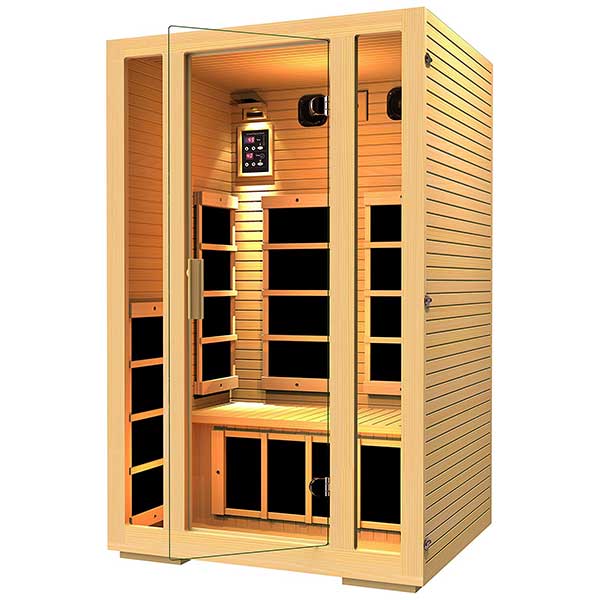 The sauna's digital thermostat clearly displays temperature, and has simple buttons that allow users to easily control temperature. Many users report placing the sauna indoors in their basement, attached to a bathroom, or even in their garage.
The front of the sauna has a see-through door that is made of safety glass. The glass is made with withstand temperature changes and insulate the sauna.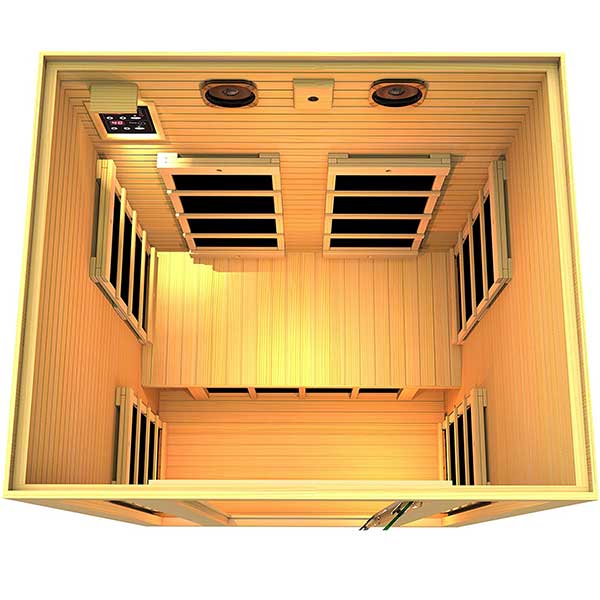 The sauna requires no tools to assemble. It comes in panels that are easy to connect. The panel design makes the sauna easy to break down and move to other locations.
Inside the sauna, there are energy efficient LED lights. The company advertises these lights as being 50 percent more efficient than standard light bulbs. The unit has a width of 47.3 inches (3.941 feet), length of 39.5 inches (3.291 feet) and height of 75 inches (6.25 feet).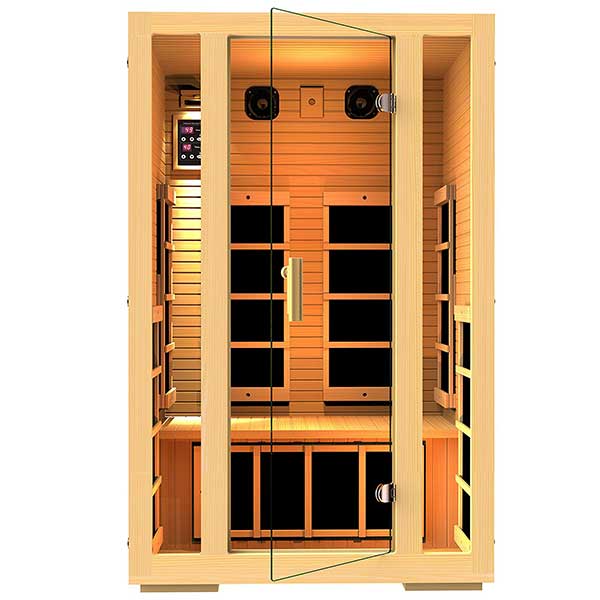 To buy, read more about, get the latest product information, or to get the latest pricing information on Amazon, just hit the check it out link at the top of the page.
If you have questions or comments about this infrared indoor sauna kit, feel free to leave them below.
Best Indoor Infrared Sauna 2017