For about $16 per month you can have two one-ounce packs (each pack makes about 15-20 cups) of organic tea delivered right to their door. One pack is a special tea, the other is a surprise signature blend, and they even throw in a sample of a third tea. Note: you can cancel subscription at anytime.

Or, for only $10 a month, you can have one ounce of a special tea (again, 15-20 cups) delivered to their door, along with a free sample of a 2nd tea.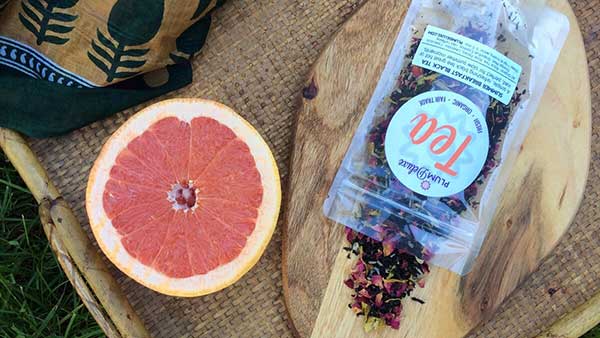 Their organic teas are blended right in Portland, Oregon. Along with the monthly tea subscription boxes, they will get tea pairings, recipes, and brewing instructions. Another great thing is you can cancel your subscription at any time.
Do note that teas from Plum Deluxe are loose leaf, so make the recipient has a tea infuser or strainer handy. They're cheap, so if you don't think they have one, you can pick an inexpensive infuser here on amazon and package it along with their first month's box of tea.
Plum Deluxe teas are made with fresh organic leaves, and unlike many commercial teas, they aren't store in a warehouse for extended periods of time.
So Why is Loose Leaf Tea Better?
Commercial tea bags from the store are often packed with low quality broken tea leaves and fannings. Small tea particles means there is a greater total surface area, which means more exposure to air, resulting in more essential oils (an important part of tea flavor and aroma) evaporating. Also, when steeped (soaked in water), tea bags often release more tannins than whole leaf teas, resulting in a bitter flavor. Steeping tea in its whole leaf form allows it to reach its full flavor potential.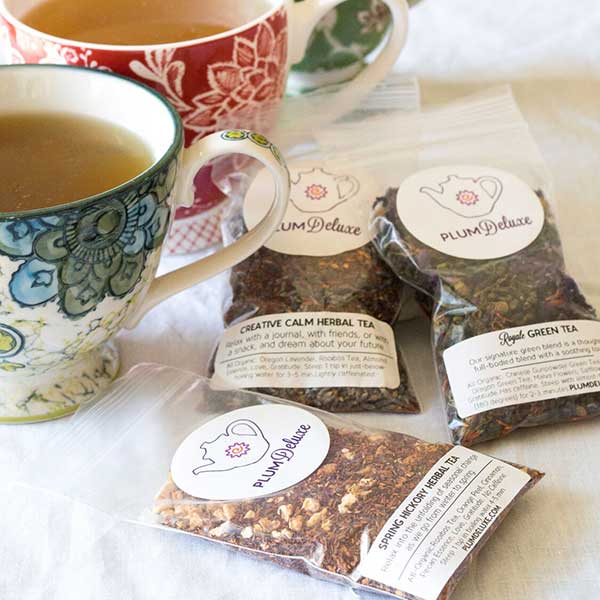 For the latest information and pricing on Plum Deluxe's Tea subscription service, visit their website through the "check it out link" on the top of the page, or if you have questions, feel free to leave them below.
Monthly Tea Subscription Box