Personalized Baby Blanket with Name
$24.95
A personalized baby blanket with name is a cute gift idea. There are a couple cool ones i'll show you here. The first comes in blue, brown, or pink, making it great for boys, girls, or as a unisex present. It is advertised as the "softest bear blanket." The satin trim and cute bear looks sharp. The product measures 40 by 40 inches.
These plush teddy bears are a good baby show gift for boys or girls. You can pick between pink or blue and even have personalize the gift by having their name printed on the front of the blanket. It is an precious and adorable baby shower gift idea they will be sure to love.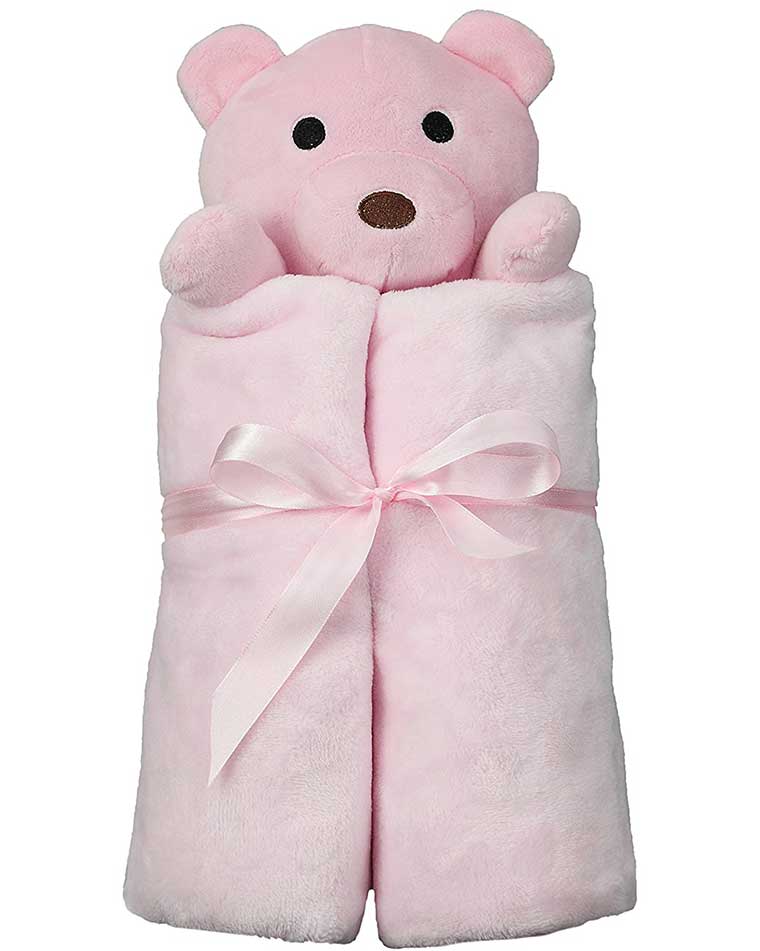 We have a ton of other cute baby blankets on our site. Be sure to look over our baby shower and newborn gift ideas before you go! If you have any questions or know of any other great blankets let us know in the comments!
Personalized Baby Blanket with Name