Personalized Rosewood Pen with Case
$35.95
A personalized pen is a great gift for a doctor or medical professional. This set comes with one high quality ball point pen, one roller ball pen, and the personalized rosewood case that is laser engraved with the doctor's name. It is a great gift he can display on his desk and get a lot of use out of.
This personalized gift for a doctor comes with two pens and a personalized rosewood case. Pens are the most used tool by Drs when working with patients. The wood is expertly engraved with a 100W laser. Just use the customize now after clicking the image above to customize this present.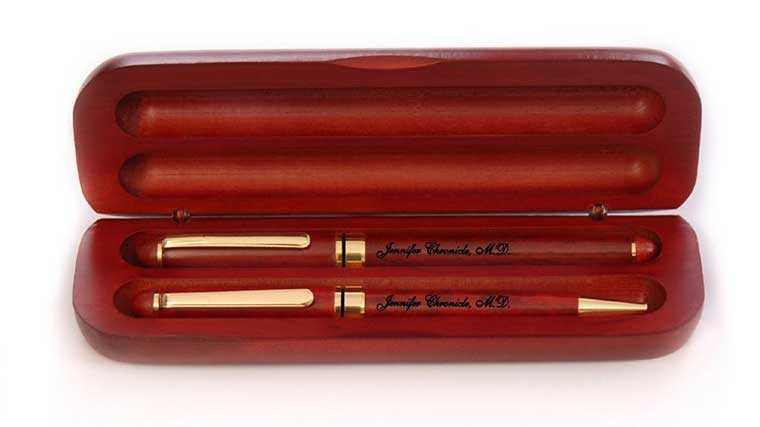 We have a couple other great pens on for doctors on our site and some other personalized gifts so make sure you look through all our gift ideas before you go.
Personalized Rosewood Pen with Case