The sauna's remote control allows the user to easily adjust the temperature. The remote has 6 preset time settings and 5 preset temperature settings. When the remote is not in use, it can be placed in the pocket located on front of the sauna.
Having a portable sauna at home is super convenient, and is a heck of a lot cheaper than frequent trips the spa. After use, just wipe down the internal walls of the sauna.
It's also great for apartments or rooms that don't have a lot of extra space. When it's not in use, the sauna can be folded and packed in the closet.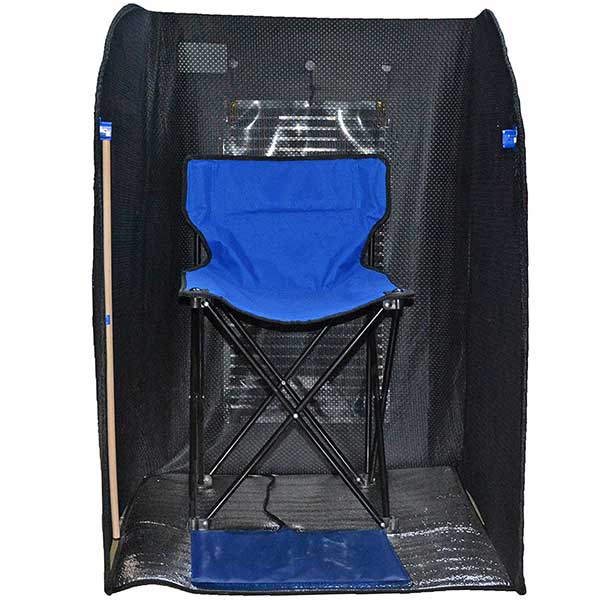 Potential Health Benefits of Saunas
Pain Reduction – Saunas may help ease pain by increasing circulation to the muscles, loosening tense muscles, and improving join movement.
Reduced Stress – Many people report decreased muscle tension and improved feelings of well-being after spending time in a sauna.
Heart Health – Some studies suggest that regular sauna use can lower the risk of cardiovascular health problems. In one study conducted with over 200 patients (ages ranging from 42 to 60), patients who used a sauna 2-3 times a week were over 20 percent less likely to have sudden fatal heart problems. Other studies suggest saunas may lower blood pressure as well.
Other Potential Health Benefits Include
Improved and deeper sleep

flushing of toxins

increased calorie burn

reduced flu and cold duration

improved skin health

help relieve tension or migraine headaches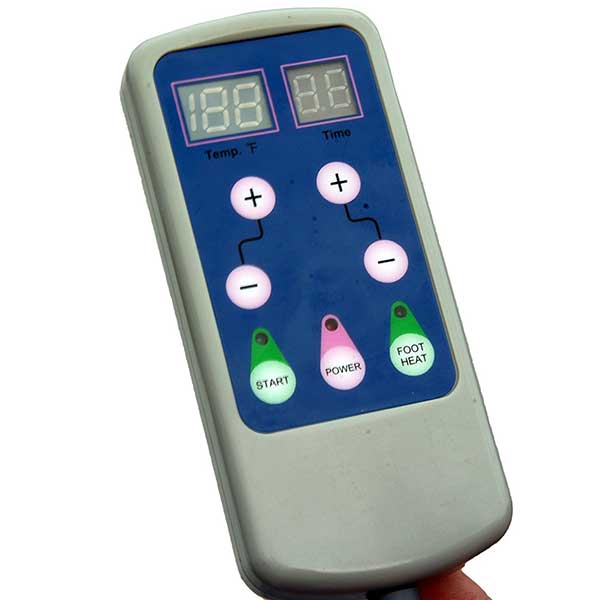 Feel Safe with a LOW EMF Infrared Sauna
EMF stands for Electromagnetic field. This sauna is low EMF (puts out less EMF that most phones), so you can rest assure you'll be safe while enjoying the health benefits saunas provide. Some scientists believe that artificially created EMFS are unsafe, including ones that are non-ionizing, so it's a good idea to stay on the safe side and buy products that are low EMF.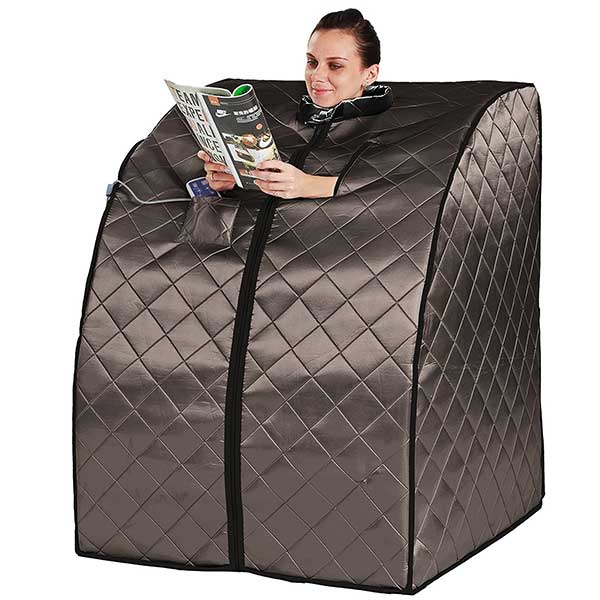 What are the Different Types of Saunas
Wood Burning – wood saunas usually use heat and sauna rocks. They typically have a low humidity level and high temperature.
Electric Saunas – An electric heater heats the sauna, like wood saunas, these typically are dry and have high temperatures
Infrared Saunas – Far Infrared saunas (FIRS) differ from the others on this list. They rely on waves to heat the body. Infrared saunas are typically low temperature. Users will sweat about the same as if they were in wood burning, electric saunas.
Steam Saunas – Steam saunas are sometimes referred to as wet saunas. Hot water steam vapor is released into the sauna and cycles around the chamber.
If you want to buy this product, get the latest pricing information, or just read more about the product on Amazon, just hit the check it out link at the top of the page.
Best Portable Far Infrared Sauna 2017