Redneck Toilet Plunger
$39.99
A shotgun shaped toilet plunger is a funny bathroom accessory that will make everyone laugh. It works just like a normal plunger except it makes shotgun noises when the trigger is squeezed. Makes a great white elephant or gift exchange gift. This red neck plunger is a very unique product that will make people laugh.
This Red Neck Plunger is a unique white elephant gift that will make everyone laugh. It stands upright just like a normal plunger. This plunger, however, looks like a shotgun and makes shotgun noises as it clears the toilet.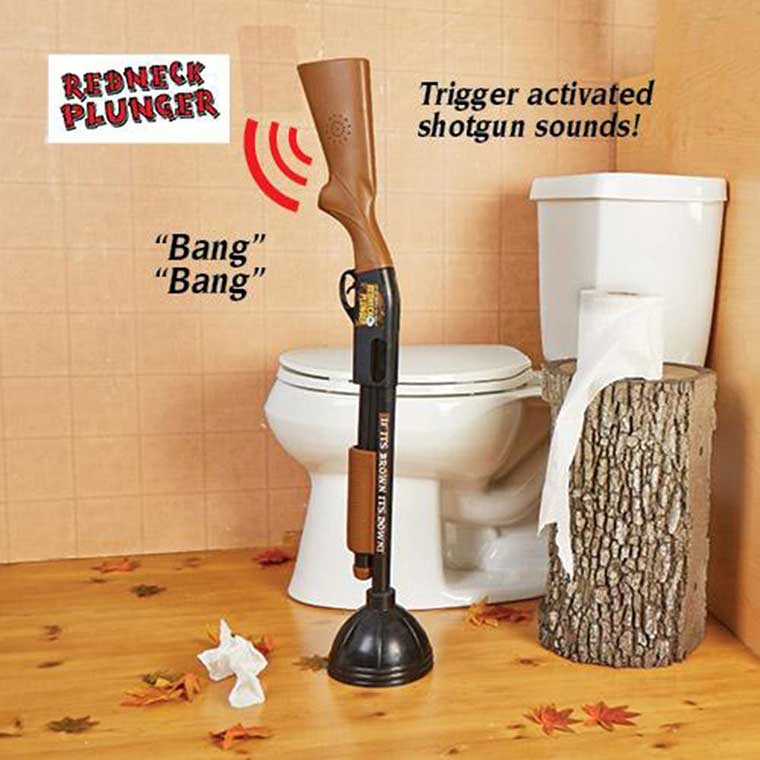 This is a great little addition to lively up any bathroom. Great idea for a hunting lodge or if you're just straight up a redneck. There are also some cool pistol toilet paper holders out there and cammo toilet paper. It stands up and works just as a good as any other regular plunger, this one just looks cooler and makes actual noises when the trigger is pulled. I have seen similar products on the market, but a lot of them don't actually make sound. There is a sticker on the gun that reads "the poo is thru." The box also has a funny picture of a redneck with buck teeth and glasses.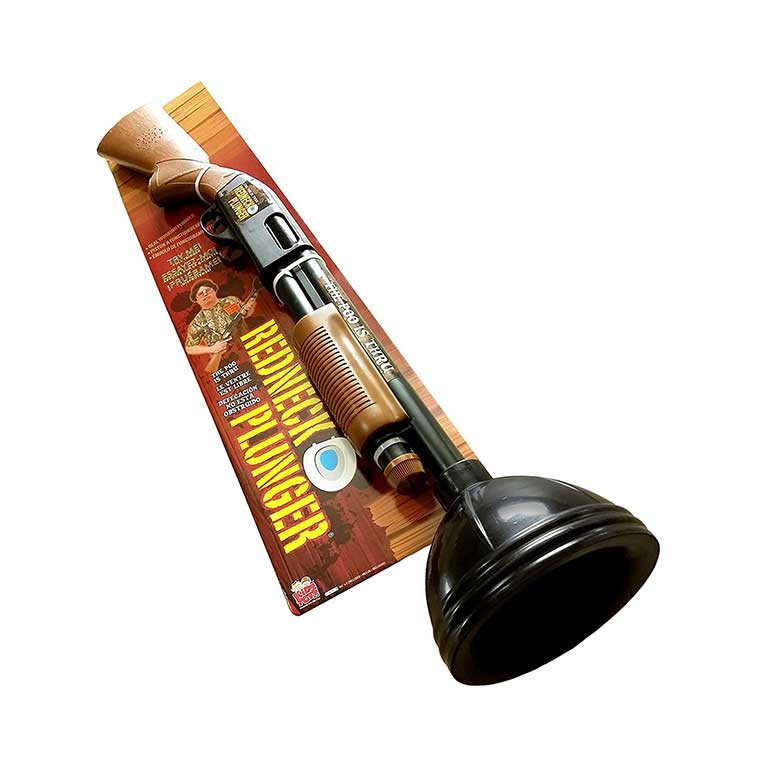 It comes with 2 AA batteries, so it will be ready to fire when you get it. The suction cup on the shotgun redneck toilet plunger is 5.75 inches in diameter, which is pretty standard for a plunger. If you have any questions or comments let us know below.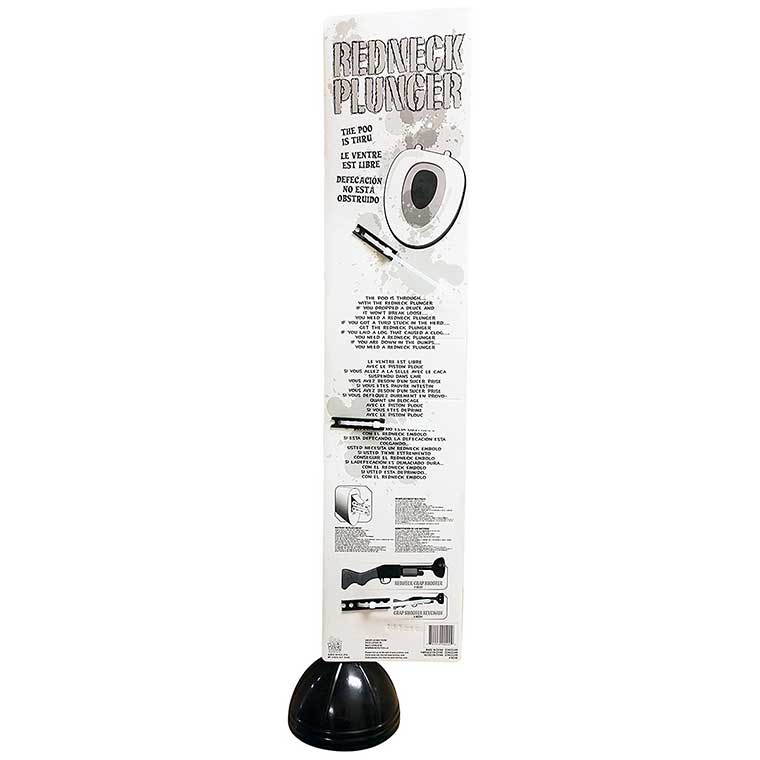 If you're looking for other fun gift ideas make sure you look over some our other categories like white elephant and secret Santa gifts.