Smart Carry On Suitcase
$279.99
BlueSmart is known for their high tech industry leading smart luggage. The smart carry on suitcase you see here is their series 1 model. It has GPS tracking, a built-in handle scale, multiple USB charging ports, lockable design, free phone application, and a whole lot more. They series 2 model is coming out soon (more info on the series 2 at the bottom of the page). First, I'll talk about the series 1.
A smart carry on suitcase has a built in GPS that allows travelers to track their luggage anywhere in the world. The remote locking technology allows travelers to lock their suitcase using the free smartphone application. It has built charger, so you can say good bye to looking for open chargers at airport to charge your phone. The series 1 is a high tech piece of smart luggage that won't let you down.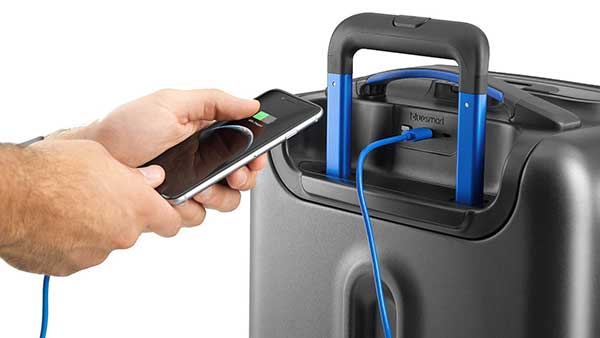 The Compact Design Makes it a Perfect Carry on Suitcase
The suitcase was designed to be super durable and meet carry on standards. The polycarbonate exterior is water resistant and can take beating. It has a compartment allows travelers to quickly store and access an iPad, tablet, or laptop (up to 15 inches).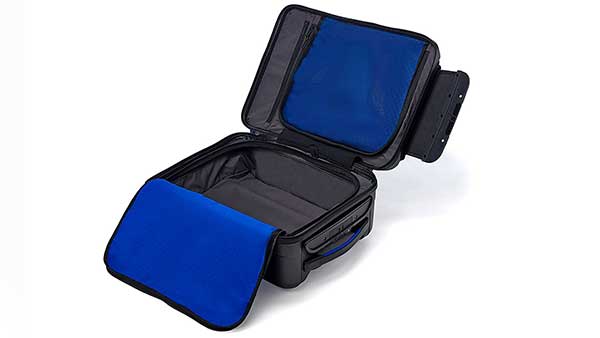 Protect Your Valuables with Locking Feature
The digital locking system is approved by TSA, and allows travelers to lock and unlock their suitcase right from their smartphone using the free application. With a smart suitcase, you can rest assured you personal items are locked away safely.
Never Lose Luggage Again with GPS Tracking
The GPS tracking feature allows travelers to track their luggage anywhere in the world. Most people have had the experience of an airline losing their luggage and not knowing exactly where it is. With a smart suitcase, you'll be able to track exactly where your suitcase is right from your smartphone.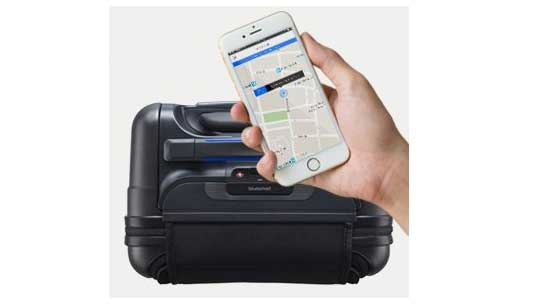 Built in Handle Scale
The handle of this smart carry on suitcase doubles as a scale. You'll be able to know if your luggage meets airline weight standards just by holding it from the handle. You can check the weight right on the free phone application.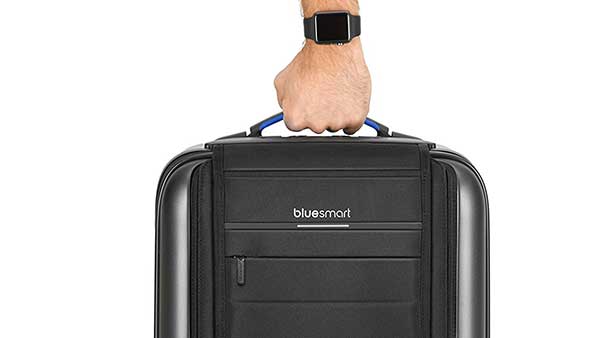 2 USB Charging Ports
With built in USB ports, you will never have to wait in crowded areas of airport waiting for a charging station to open. The USB charging ports are capable of charging most small electronics like phones up to six times.
Preorder the Series 2 Today and Get it Early 2018
BlueSmart has an entire series 2 line coming out that includes a carry-on size bag, cabin size bag, laptop bag, and passport pouch. To read more about the series to or to preorder the series 2 click the image above.

If you have questions of comments about either bag, feel free to leave them below.
Best Smart Suitcase Carry On