Smart Coffee and Espresso Maker
$2787.26
The Saeco company makes the best fully automatic smart coffee and espresso maker combo on the market for home use. The Avantai app allows users to choose between 18 preset drink combos. The device is app controlled using small electronics like iPads, smartphones, and tablets.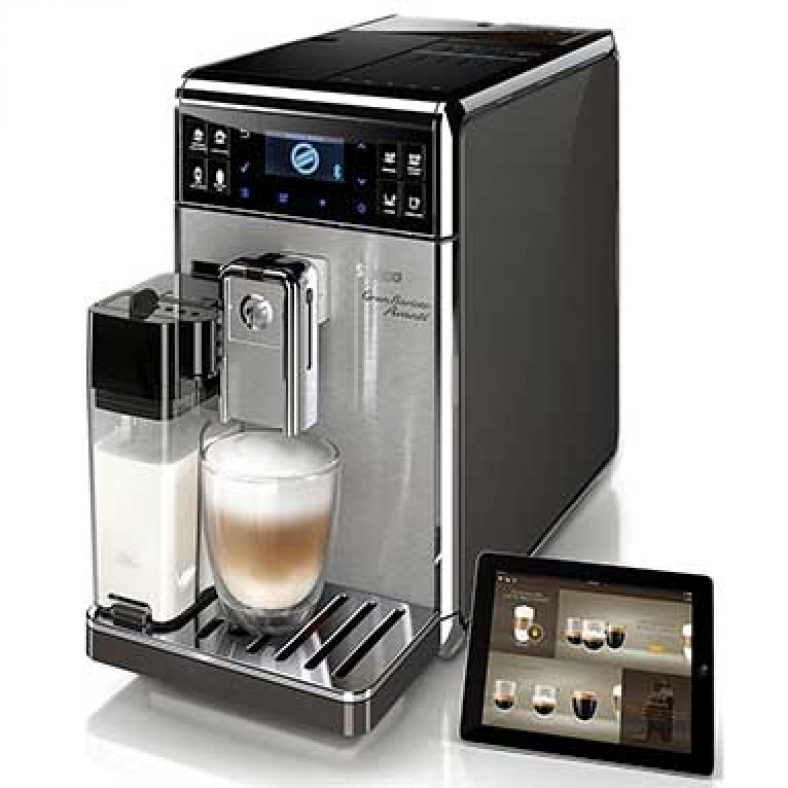 The machine has 18 unique and preset drinks combinations including espresso macchiato, double espresso, latte macchiato, cappuccino, americano, café cream, and many others. Regular users can create custom profiles, allowing customize, save, and brew their favorite drinks.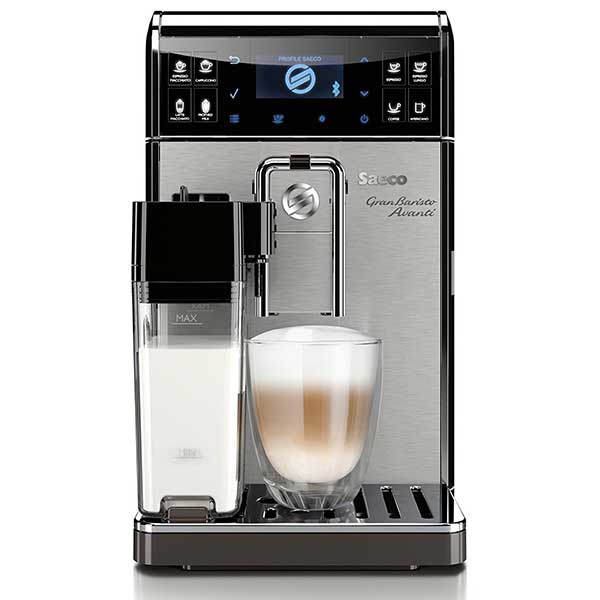 The iPad, Tablet, and Smartphone App
The Saeco Avanti app guides users towards a perfect drink, and optimized drinks they their unique strength, length, temperature, and taste preferences. The que function allows guests to place orders ina que. Guests can pass around the iPad or use a smartphone to place customized drink orders.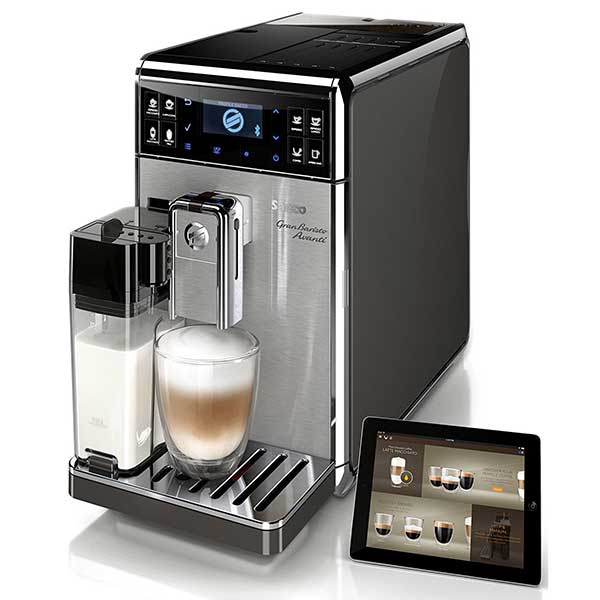 Perfect Milk Frother
The devices uses a patented dual chamber carafe that froths the milk twice, then smoothly releases a creamy froth layer into the cup at the perfect temperature.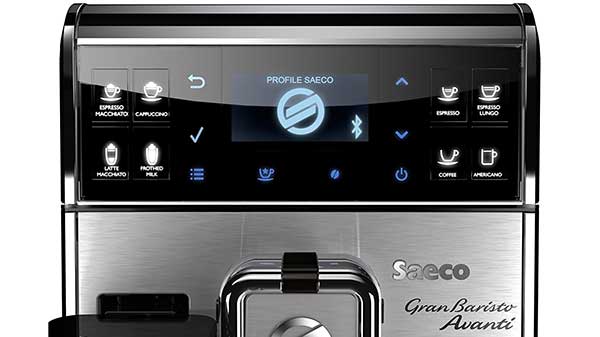 The Powerful Coffee Grinder
The grinders on the machine are built to last. The ceramic grinders are quiet and perfectly grind beans to the desired coarseness every time. They also slowly grind the beans in order to preserve essential oils. Coffee bean oils are thought to have antioxidant, anti-depressive, and beneficial properties.
The Fast Heating and Powerful Broiler
The broiler in the smart coffee maker makes it possible to get professional grade coffee and espresso without the wait.
Choose Between Coffee or Espresso
Saeco uses a patented VariPresso Breqing chamber and adjustable brewing pressure capabilities to prepare a variety of drink combinations for any occasion.
Easy to Clean Design
Saeco designed the smart espresso maker to be easy to clean. The brewing group is removable, and allows it to be easily cleaned. Home owners can also fall the Apps step by step instructions to maintain, clean, and descale their machine.
To get the latest product information, or to buy this product on Amazon, just hit the check it out button at the top of the page.
Feel free to leave questions or comments below.