Talking Globe with Pen
$59.99
If you're looking for the best talking globe with pen then this interactive smart globe by Oregon Scientific is perfect for kids and helps them to learn geography. The globe is ideal for kids of all learning styles. They can hear, read, or interact with the map to learn over 2000 pieces of knowledge on continents, capitals, populations and currency. It also has a new app to bring the globe to life with dinosaurs and animals.
I had a Smart Discovery Globe as a kid so I can speak from personal experience here. Kids will be able to explore over 250 countries. They will be able to challenge themselves, learning state capitals, total populations, geography, and much more. The smart discovery globe is in my opinion the best education toy for kids on the market in 2018.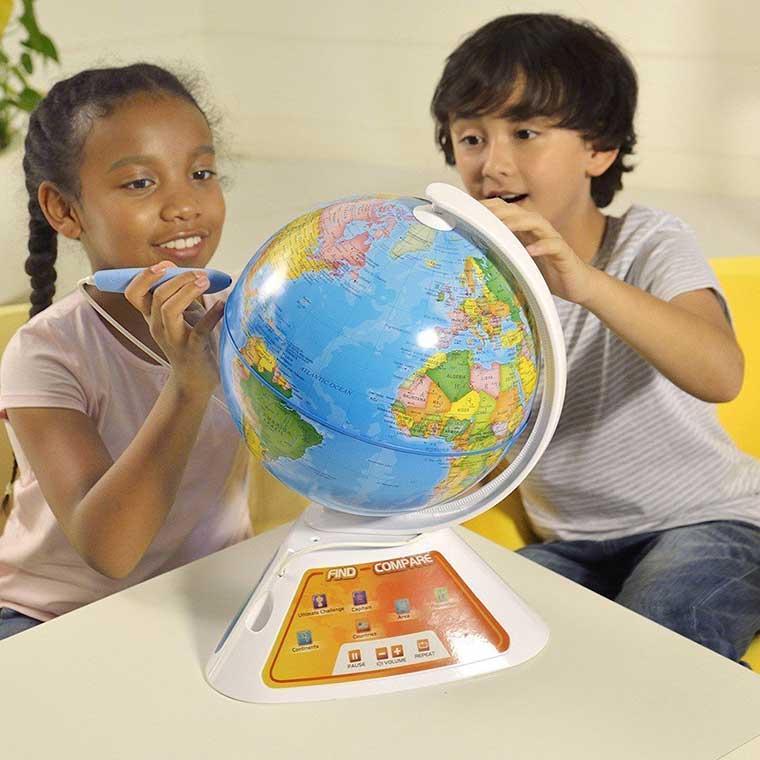 The globe will teach them more about each continent, populations, geographic features, and more! This gift will seriously provide them with hours of fun, and they can each challenge their friends and family to see how knows more about geography.