An adjustable mandolin kitchen tool is a handy tool that makes cutting and slicing fruits, vegetables, cheese, and other food items quick and easy. It is especially useful for slicing vegetables super thin. Along with making it easy to slice food thin it also saves a lot of time. Cutting vegetables super thin with a knife can be time consuming.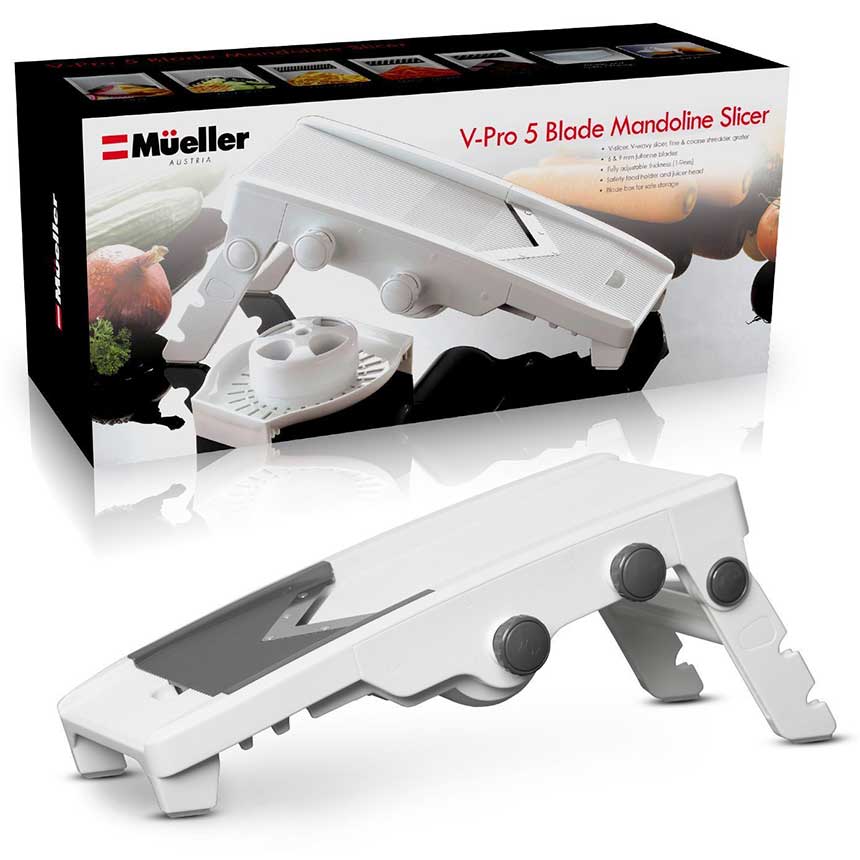 The German engineered blade of the mandoline is super sharp. The blade is made from 420 grade hardened surgical stainless steel. The machine is BPA free and made from reinforced ABS plastic. The machine is easy to wash and is dishwasher safe.
They company also sells another good slicer that is made from stainless steel. It is a little more expensive, but it comes with 5 inserts a blade guard and a lot of other great features. The machine also comes with cut resistant gloves, which just make slicing that much safer.
These are 2 top rated mandoline slicers for a lot of reasons, but don't take our word for it, the slicers have thousands of customer reviews.
The Mandoline slice is available in multiple colors including white and grey. If you have any questions or comments, feel free to leave them below and we will do our best to answer them. Thanks for visiting Home Run Gifts.
Here is a video with we some more good alternatives.