Touch Screen Coffee Machine
$1179.00
A touch screen coffee machine is a luxury anyone would love. There are two machines I recommend. They both have screens you can swipe, select, and customize brews. Both products can be found on Amazon, but I'll also include a link the Breville website in case they are out of stock.
The Breville Barista is a top-notch touch screen coffee maker that allows users to create barista style drinks with the touch of a button. The digital display makes it easy to adjust coffee strength, temperature, and milk texture. The state of the art heating system reaches optimal extraction temperature in seconds, allowing coffee enthusiasts to make the perfect cup of coffee without the wait time (heats in about 3 seconds).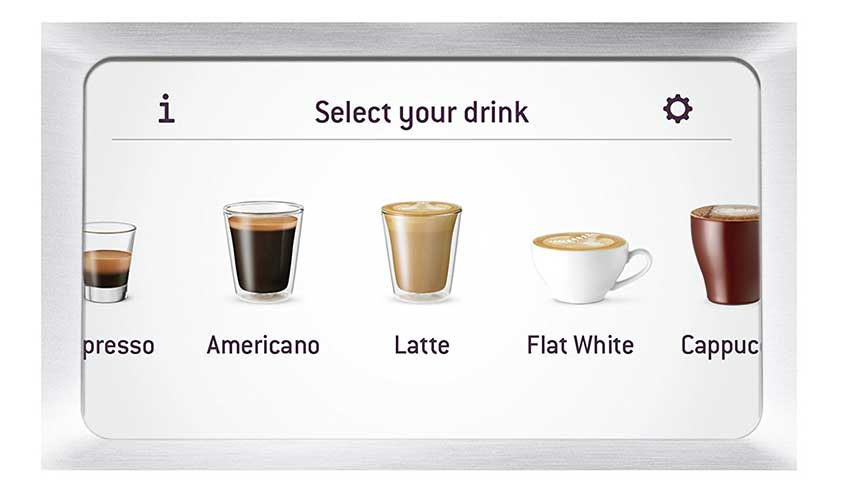 Breville doesn't skimp on quality like some of their competitors. The unit uses high quality materials, a perfect example is their BPA free stain steel water storage tank.
The integrated coffee grinder allows users to grind their coffee right into the filter with the press of a button. The machine allows users to select how much coffee they want to grind, giving users full control over their does.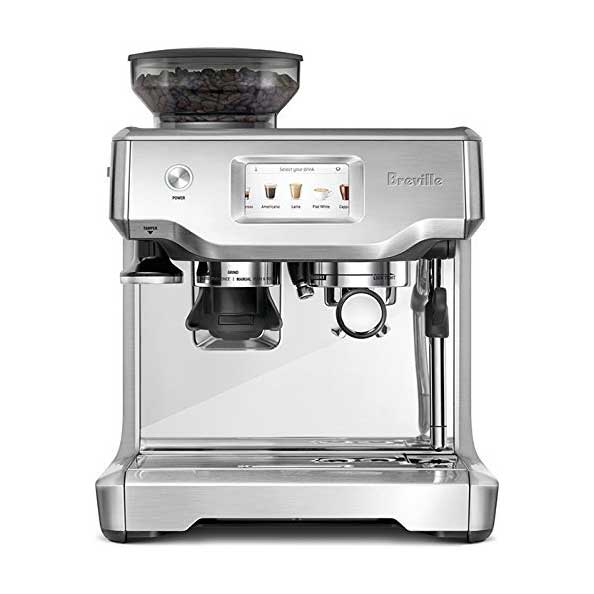 The unit also has an automatic milk frother that like stated above allows you to select texture and temperature. A touch screen coffee and espresso machine makes making the perfect cup of coffee one touch away.
If this product is not for sale on the Amazon you can find it directly on the Breville website here.
That is a great unit, but the best touch screen coffee machine is probably the Oracle Touch. It is about twice the price however. This is a seriously impressive coffee machine that creates perfect full bodied flavor in every cup. It also has a ton of great features like an automatic cleaning system. Hit the image for more detailed info on this unit.
If there is anything at all you would like to know about this unit leave your question in the comments section below.