Wait Not That Calm Mug
$12.49
Keep calm and wait not that calm mug is a funny gift for doctors. The red lines on the mug represent the electrical signals of the heart recorded on a EKG machine. This patient got so calm that their heart stopped. The ceramic mug made by the Coffee Corner company is dishwasher and microwave safe. Backed by the company's satisfaction guarantee.
This mug for doctors is a fun gift that will make him/her laugh. It reads "keep calm and… wait not that calm! It has an EKG reading below the text, which is a representation of electron signals of the heart. Basically, the flat line means they relaxed so much they stopped their heart or died. This mug is dishwasher and microwave safe.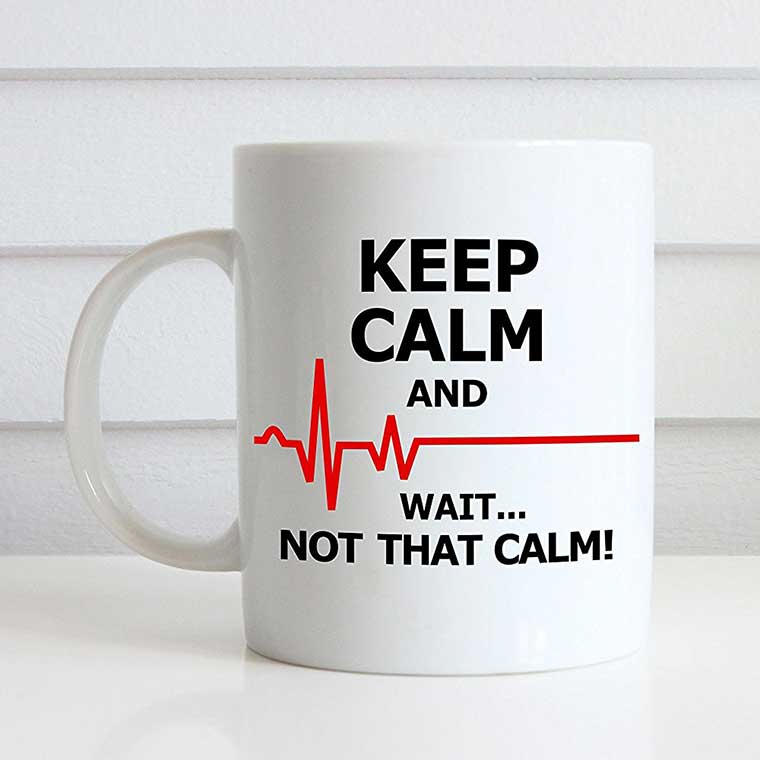 We have a ton of other funny mugs for doctors and medical gifts.