Kids will have a ton of fun with a  build your own water rocket kit. As we said before the rocket operates solely offer water pressure. Kids get to watch physics and science in action. It requires an air pump to launch, which is not included with the kit. Basically any old air pump will do, but if you don't have one you might want to just pick up a cheap bicycle pump along with it. You can pick both up on Amazon for pretty cheap.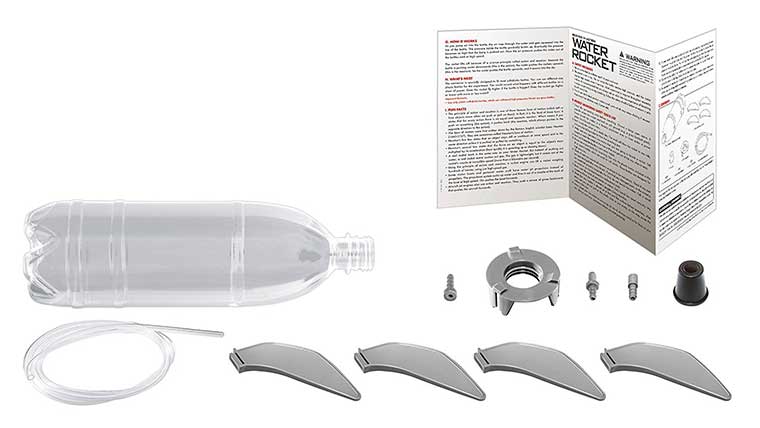 There water stream is concentrated and power, so you don't have to worry about anyone get super wet. It has been called a "low cost thrill."
If you're looking for a different type of toy or gift that is actually hands on and educational, then a water bottle rocket launcher kit is a home run.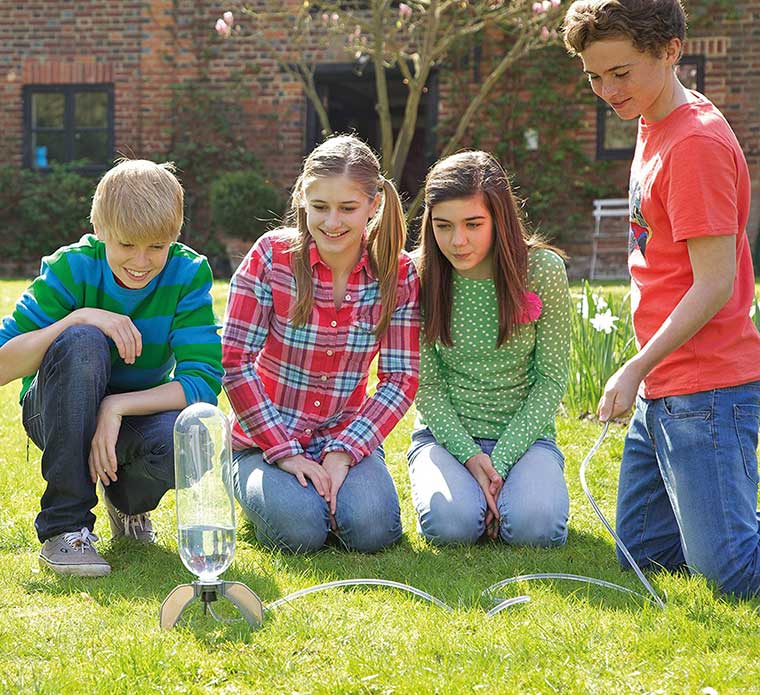 The bottle rocket kit contains a plastic bottle, 4 fins (1 spare), a pump connector, extension pipe, bung connector, and detailed assembly instructions.
If you have any questions about this toy let us know below. The 4m company also has a lot of other great hobby rockets you might also want to check out.
Water Bottle Rocket Launcher Kit