If you need a hint of inspiration and some help finding a home run gift for a 15 year old girl in your life, I've got you covered! 15 year old girls can be hard to buy for. You never know what they will think is cool and what will go over like a lead balloon. More than that, every girl has different interests and what makes a great gift for one girl might not be as pleasing to another.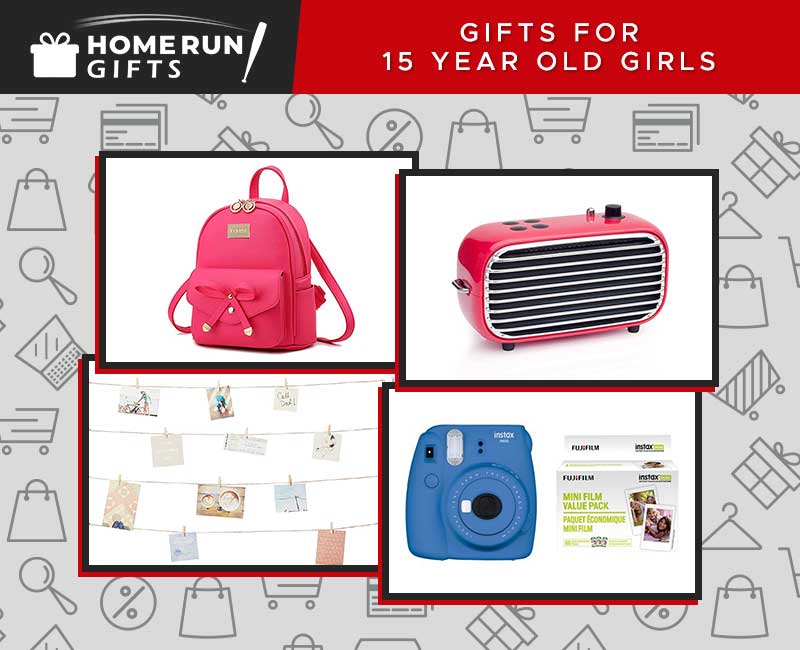 The good news is that not long ago I was a 15 year old girl and I have put a ton of time and research compiling this list.
With this gift guide, you'll get a TON of great ideas for every type of girl. Let's get to it!
Here Are the Best Gifts for 15 Year Old Girls
Below are my favorite gift ideas for 15 year old girls. Simply scroll through the list and pick out your favorite gift or gifts!
1. Big Joe Milano Oversized Bean Bag Chair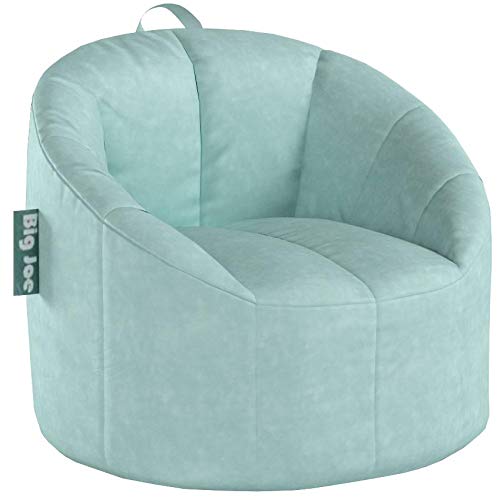 Buy or Read More on Amazon Here ($42.00 at the time of publication)
This bean bag chair is the perfect thing for any teen's room. Trendy and oversized, it makes the perfect furniture item to sit in when listening to music, hanging with friends or doing homework. The soft green color goes well with most color schemes and provides a look that's feminine but not overly girly.
The chair is filled with UltimaX Beans that make it super comfy and the plush fabric provides a cozy cushion for your teen to sit down on. Surprisingly supportive, mom might even want to buy one for her room.
2. Hanging Rope Hammock Chair Swing Set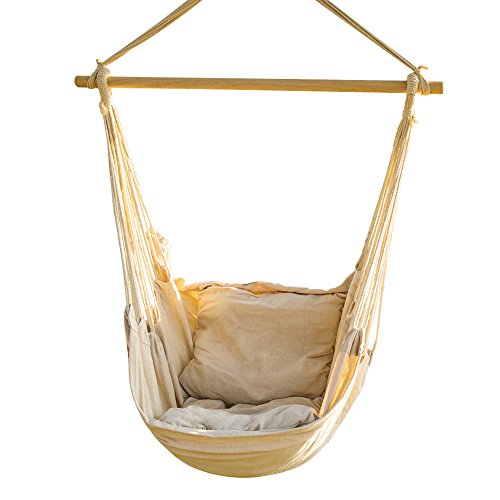 Buy or Read More on Amazon Here ($35.99 at the time of publication)
Summer nights are a great time for teens to hang outside with friends. This hammock swing set will make those nights so much cooler!
At 51×39", the hammock is large and comfortable. It has the capacity to hold up to 260lbs making it the perfect seat for both kids and adults. The loop end top makes it simple to hang and easy to relocate if necessary and it can be hung just about anywhere…a branch, a beam, you name it! Move it from room to room, indoors, outdoors…it's a fun seat the whole family will love.
3. Umbra Dynamic Memo Board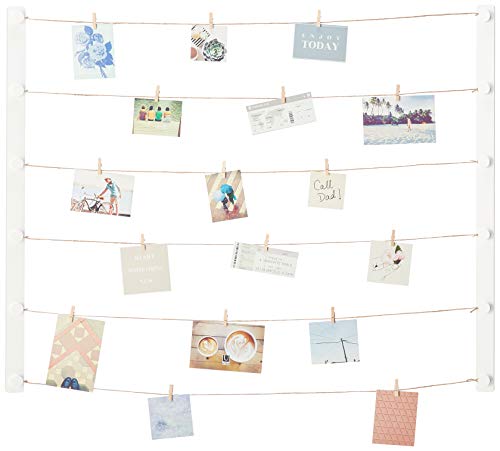 Buy or Read More on Amazon Here ($24.98 at the time of publication)
Does your teen have lots of pictures of her friends hanging around her room? Lots of notes and memos scattered everywhere? Then she will love this memo board that will work as a great piece of room decor that can help her stay organized.
The set includes six twine chords and 30 clothespins in a great neutral color that is sure to compliment your teen's room perfectly. Hardware and a ruler are included to make installation super easy. Once hung, it makes the perfect item for hanging pictures, Polaroids, memos, notes and more.
4. A Portable Bluetooth Speaker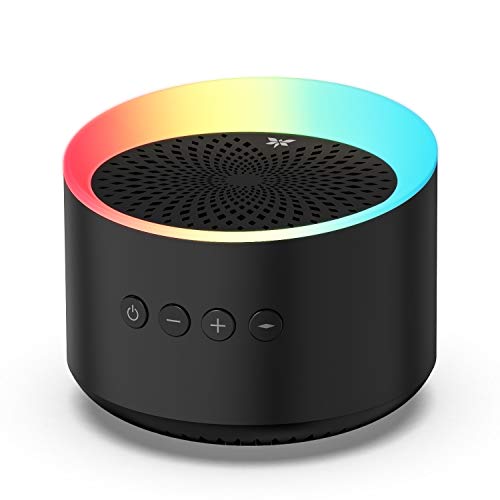 Buy or Read More on Amazon Here ($21.99 at the time of publication)
Music is a very important part of a teenager's life, hence another super cool gift to get to a 15-year-old is a portable Bluetooth Speaker!
This "Axloie" speaker has stereo sound with enhanced bass, rich midrange and pure, high-pitched sound without distortion, no matter the volume! Its design is most stylish, with colorful light mode (and "Moonlight" mode) that makes listening to music a unique and fun experience for anyone.
The instructions are easy: Simply connect the speaker to your phone and listen to music as you normally would! And for an even more enhanced, cinematic feel, one can even connect up to 2 speakers on their device and go to town!
5. A Cool Beanie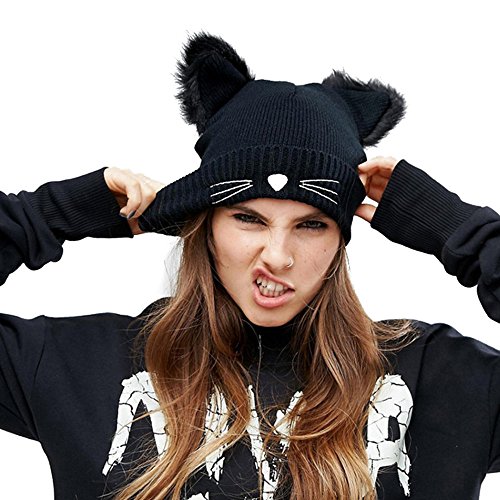 Buy or Read More on Amazon Here ($4.79 at the time of publication)
If you want to gift the perfect winter look to your loved one, you can't have it be complete without a cute beanie!
This "EVRFELAN" beanie is made of wool and is comfortable, insulating, warm and resilient, whilst still not being itchy.
Its adorable cat-ear design is perfect for anyone who wants to stand out and who has a unique, fun style! It also has a superb cat mustache embroidery, which makes the hat very artistic. Lastly, if your person of interest likes anime, this is probably going to be a hit!
6. Lighted Vanity Mirror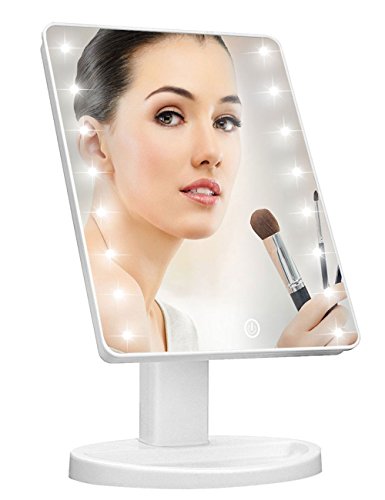 Buy or Read More on Amazon Here ($21.99 at the time of publication)
With your teen getting into makeup, she will need a vanity mirror that provides the perfect flattering light. This could be the one that makes a difference.
This mirror has natural LED lights that provide excellent lighting for skin care, makeup application and more. The lights are adjustable with a touch screen function that can help you customize the brightness to your liking. The mirror itself is also adjustable so you can tilt it to an angle that works best for you.
The mirror is small enough to make a great travel companion and large enough to provide a reflection that allows you to hone in on the smallest details taking your teen's makeup experience to a whole new level.
7. Nintendo Switch Light
Buy or Read More on Amazon Here ($198.98 at the time of publication)
If your teen loves gaming, she won't want to be without this Nintendo Switch Light. This is a new version of the Nintendo Switch system which is made for personal, handheld play. It has a built in control pad and a sleek design that makes it easy for teens to take it with them wherever they go.
The system is compatible with several Nintendo games including Super Smash Bros. Ultimate, Super Mario Odyssey, The Legend of Zelda, Mario Kart 6 Deluxe and Breath of the Wild. It is the perfect device for on the go gaming and it is sure to keep your teen content during your family travels.
8. An Aesthetic Set of Paintings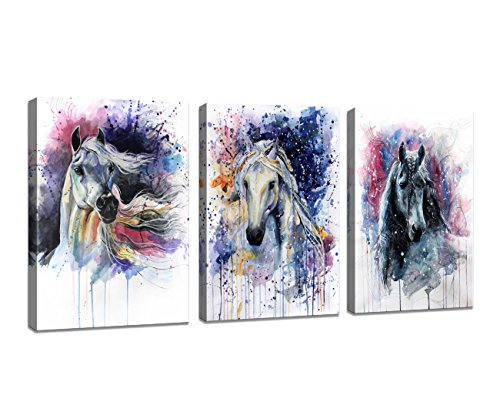 Buy or Read More on Amazon Here ($25.99 at the time of publication)
These high-definition, modern "Giclee" paintings come in beautiful, aesthetic designs, printed on high-quality canvas.
Their size is 12 inches x 16 inches each piece, with 3 panels in total that come already framed and ready to hang!
And since gift-buying is risky and you're not certain if your person of interest will end up liking them, don't worry, they have 30 whole days to return them and get a 100 percent refund.
9. Soothing Scented Candles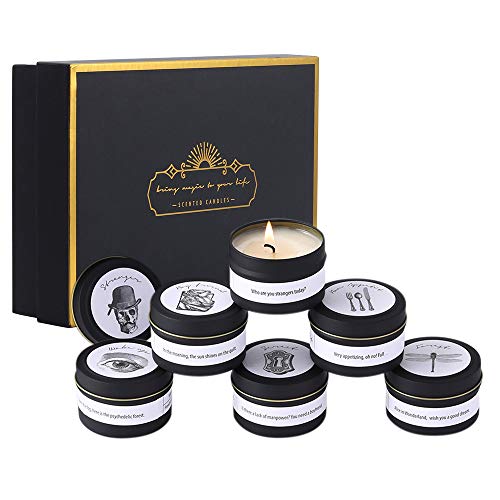 Buy or Read More on Amazon Here ($17.96 at the time of publication)
This beautifully designed gift set includes 6 tins of differently-scented candles. The candles include English Pear and Freesia, Persimmon and Copal, Goji and Tarocco Orange, French Cade and Lavender, Rosemary and Spring. Each of these candles is designed with a distinctive decorative pattern, making the set an ideal gift idea for girls, and generally for anyone who is a fan of minimalistic aesthetics!
They're made from natural soy wax and pure essential oils, along with organic cotton wicks, which release pleasant and non-harmful scents (no black smoke, no chemicals). Each candle lasts long too, having a "life-span" of 20-25 hours so that one can create lovely, relaxing environments for as long as they desire! Moreover, their petite, minimalistic designs make it easy to carry around and keep them whole and intact, reducing the chances of their breakage.
And of course, once the candles burn out, one can reuse their stunning containers for other usages too!
10. A Pair of Headphones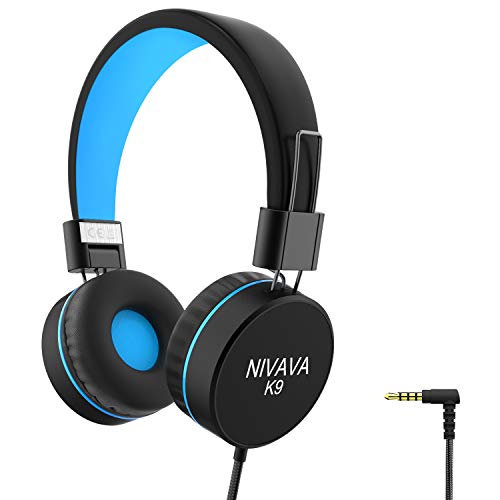 Buy or Read More on Amazon Here ($8.99 at the time of publication)
Living in the technological era, any present that falls on that category will definitely be greatly appreciated by teenagers.
These "Nirvana" headphones provide excellent sound, with stereo bass and 85dB Volume Limited hearing protection, to shield one's ears from high-volume damage. They're compatible with computers, cell phones, cell phones, laptops, PCs, Kindle, CD players, Mp3 and MP4, iPad, tablets, and any other 3.5mm AUX interface devices.
They are comfortable, lightweight and adjustable, with soft cushions that also provide noise reduction. Also, they are resilient and not-easily tangled, with braided wires that provide high durability.
11. Funky Hair Chalk Set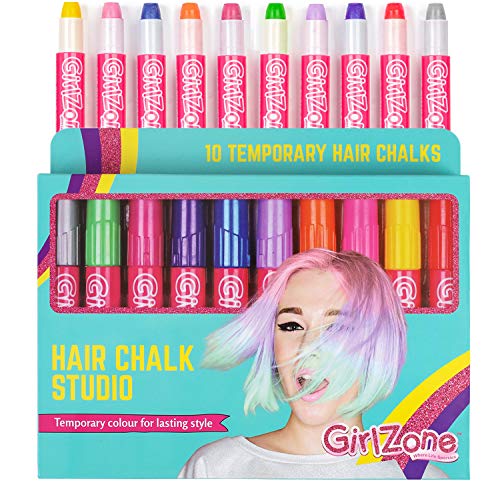 Buy or Read More on Amazon Here ($15.99 at the time of publication)
Funky colored hair is all the rage. But your teen may not want to make the commitment or deal with the mess, that comes with her dying her hair a whole other color. That's why hair chalk is the perfect solution.
Hair chalk can be used just like any other chalk only it is applied directly to hair. And just like chalk, it washes out in one washing.
This hair chalk set is exceptional because it contains 10 vibrant colors, 5 of which are bold and 5 of which are metallic. The large sticks are good for 80 applications each and the chalk can even be applied directly to the face for a funky makeup look. Your teen will be the height of fashion when she puts these in her hair!
12. Volleyball Gem Lights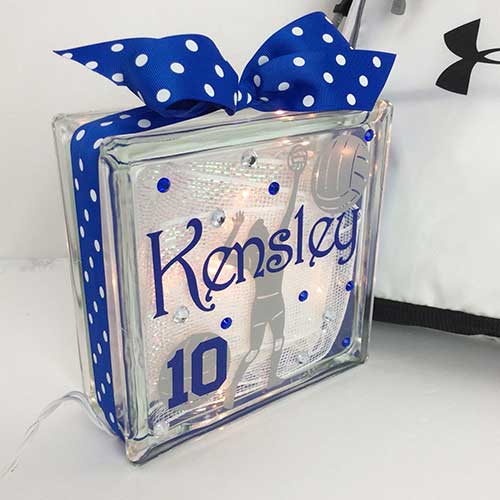 Buy or Read More on Etsy Here ($35.86 at the time of publication)
Volleyball is a sport many teenage girls can relate to. If your teen is one who is passionate about the sport, this gem light will make the perfect gift.
The Gem Lights are 8x8x3" boxes that are filled with lights and sparkle mesh. They are customized with vinyl to feature your teen's name and number. You can pick the color of gems and ribbons you prefer which are added to the exterior for a great personalized touch.
13. Inflatable Air Sofa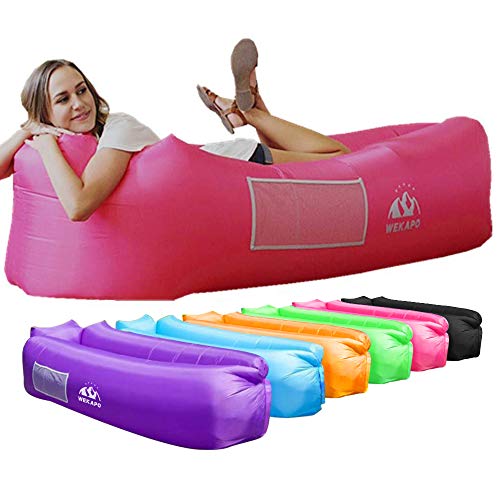 Buy or Read More on Amazon Here ($35.98 at the time of publication)
This inflatable air sofa is great for teens who like to relax anywhere and anytime. Sold in a variety of funky, bold colors, they provide no pump, easy inflation. The pillow shaped headrest is supportive making the lounger exceptionally comfortable.
At 2 lbs, this air sofa can truly be taken anywhere including the beach, camping trips, and festivals or it can be used when hanging out with friends. It also makes the perfect substitute for a sleeping bag on those fun overnights. Best of all, the non-rip polyester material means this air sofa will be part of your teen's life for some time to come.
14. Retro Bluetooth Speaker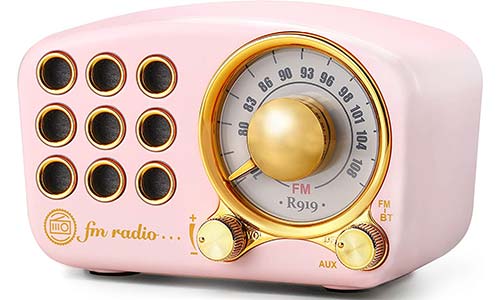 Buy or Read More on Amazon Here ($99.99 at the time of publication)
This Bluetooth speaker may look like it comes from a time well in the past, but your teenager is sure to find it to be hip and modern. Everything that's old is new again so this speaker's 1950's style will definitely appeal to your 15 year old girl and all her friends and its FM radio function will take moms and dads back to simpler times.
But just because this speaker may look like it's a vintage item, the technology will say otherwise. It can be easily connected to all your smart equipment and its mini-speakers provide a surprisingly rich sound. Its rechargeable battery will play up to 6 hours of music making for long lasting fun.
15. Fujifilm Instax Mini 9 Camera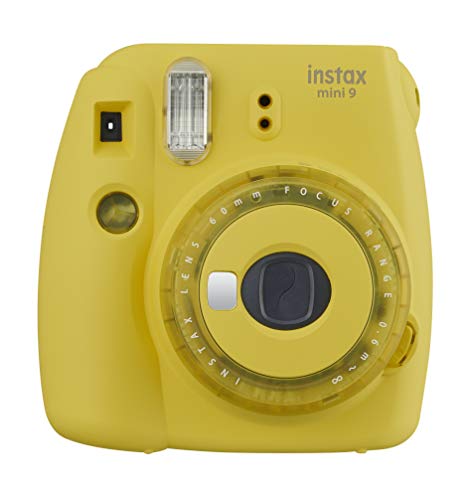 Buy or Read More on Amazon Here ($49.95 at the time of publication)
Your teen may already have a camera on her phone, but if she is ready to take photography to the next level, she can do it with the Fujifilm Instax Mini Camera. Available in a cool mint green color, this will be a fun accessory that can help her develop her picture taking skills.
The camera has a macro-lens that is perfect for close-ups. It comes with a 60 image value pack and its aperture setting with a flashing LED helps capture the perfect picture every time. But the feature your teen is sure to love? The selfie mirror, of course!
16. Phone Wallet with Ring Kickstand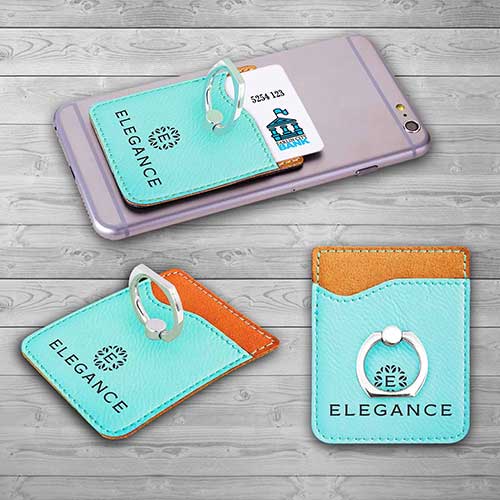 Buy or Read More on Amazon Here ($15.99 at the time of publication)
Now that your teen is getting older, she will probably enjoy things that make her feel ladylike and sophisticated. A phone wallet with a kickstand could be the perfect thing!
The wallets are handmade of a faux leather and their custom arrow design can be further customized to feature your teen's name, a meaningful phrase or any other sort of saying. The kickstand provides the perfect angle for your teen to make hands free calls and chats.
Multiple colors are available with one that is sure to fit your 15 year old's aesthetic. The wallets are water resistant, durable, easy to clean and they have space for up to 2 credit cards.
17. Leather Writing Journal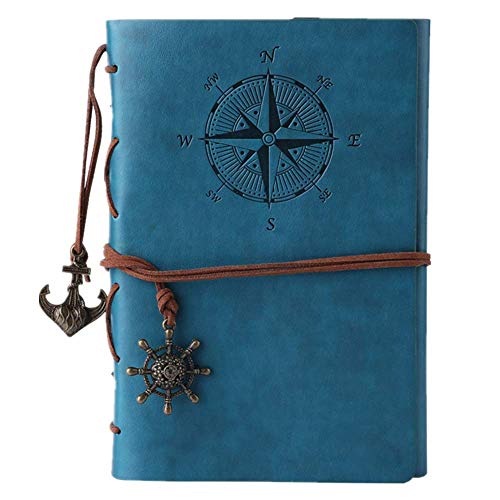 Buy or Read More on Amazon Here ($8.99 at the time of publication)
At 15, your teen may be starting to grow out of her diary entry days, but that doesn't mean that she's too old to record her thoughts and memories. This leather writing journal is a more sophisticated take on a diary and it's also the perfect place to write poems, draw sketches and more.
The journal is made of high quality leather and it comes in a variety of colors with one that is sure to suit your teen's tastes and style. The pages are refillable so you can always rip them out and swap them in for blanks. And at 5×7", it is the perfect size to store in handbags, backpacks and more.
18. Travel Edition Friendship Bracelet Maker Kit
Buy or Read More on Amazon Here ($19.99 at the time of publication)
At 15, girls just love to make each other friendship bracelets that they can wear and share. This friendship bracelet maker kit will let your teen experiment with her creativity while providing great looking bracelets that are trendy and fun.
The kit comes with 20 pre-cut prism threads in 10 vibrant colors. It also has numbered drawers to keep threads organized so you don't have to worry about knotting.
But the fact that the kit is travel-sized is what really sets it apart. Teens can take it along with them on their travels to give to new friends they meet on the road and remind them of the friendships they made. And with the word friends engraved on the kit in 12 languages, this is a universal message that everyone can appreciate. This is easily one of the best gifts for 15 year old girls.
19. 3D Coloring Puzzle Set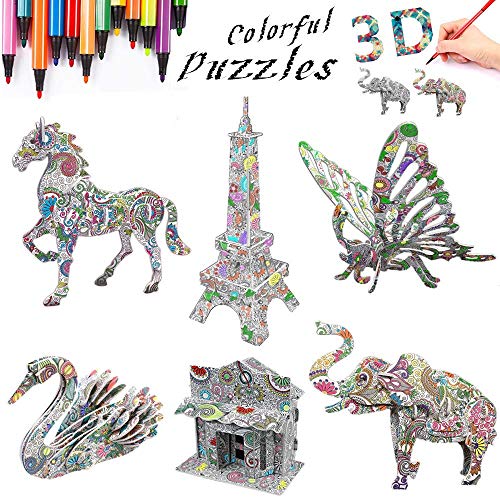 Buy or Read More on Amazon Here ($16.99 at the time of publication)
This set is sure to be a favorite with puzzle solving, art-loving teens everywhere. It comes with 6 puzzle designs that your teen can put together into a 3D figure. Then she can use the 24 coloring markers to add her own creative twist to her creations.
Puzzle solving provides psychological benefits including improved productivity, memory function, and hand-eye coordination. Coloring is a soothing outlet that is perfect for relieving stress and unleashing out of the box ideas.
A teenager's life is hard enough! Let her unwind by putting together these puzzles which she will enjoy displaying just as much as she enjoys making.
20. Vsco Girls Bracelet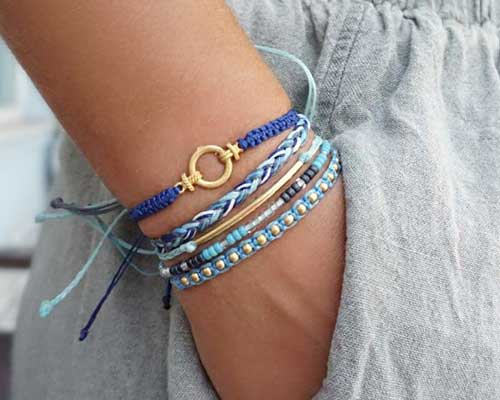 Buy or Read More on Etsy Here ($26.50 at the time of publication)
If you don't know what a Vsco girl is, you're totally missing out. The term refers to a subculture of teenagers that follow certain fashion choices and these stylish bracelets are all the rage!
Sold in a set of five, and featuring three colors, these rope around the wrist to fit tightly and wear in a cool layered look. Each bracelet has macrame detailing and one bracelet has a charm that can be hand-chosen to your teen's liking. Your teen is sure to scream and jump up and down when she takes these out of the box.
21. Piece Deluxe 82 Art Set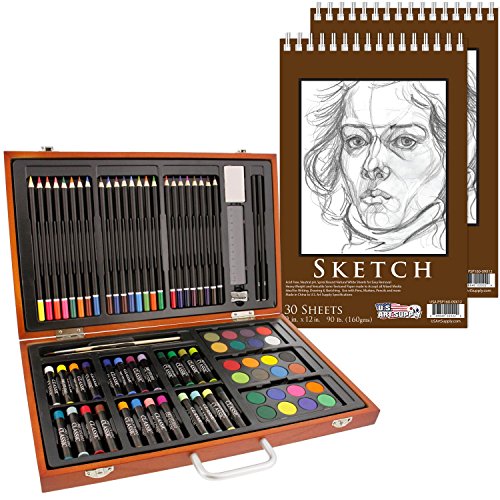 Buy or Read More on Amazon Here ($34.96 at the time of publication)
If your teen has loved art all her life, she's probably ready to take it to the next level. This art set will help her do just that!
Stored in a smart wood box with a metal handle, the kit contains 24 watercolor cakes, 24 oil pastels, 24 colored pencils, 2 paintbrushes, 3 mixing trays, a sharpener, an eraser, sanding block and a 30 sheet sketch pad. This is truly all she will need to unleash her inner Picasso.
22. A Hair Straightener and Curler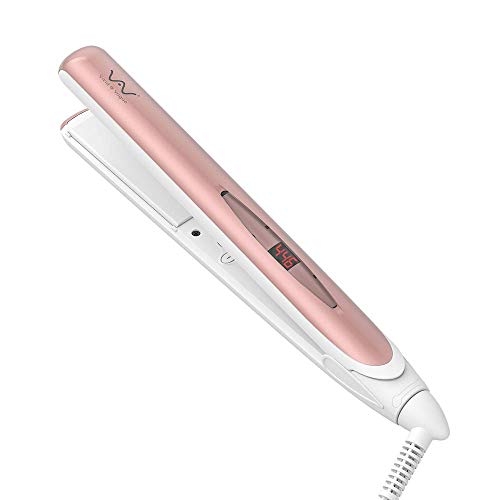 Buy or Read More on Amazon Here ($29.99 at the time of publication)
Today, it is very common for teenage girls to be in possession of a hair straightener or curler, to always be able to look flawless whenever they have a special event to participate.
This affordable hair straightener has a 3D floating plate that straightens and slides on hair easily, reducing damage and leaving hair soft and shiny! It also has a large LED display screen, making it easy to control and change temperature settings whenever needed. Furthermore, thanks to its design, the device heats up and recovers from heat easily, so that one can get ready fast, while its cord is designed so that it operates safely at all times. And don't forget: one can do curls with it as well!
23. A Gorgeous New Mousepad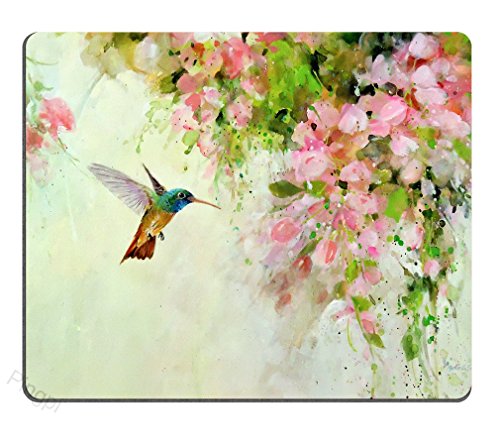 Buy or Read More on Amazon Here ($7.89 at the time of publication)
This mouse pad by "Pingpi" has a size of 9.5"x7.9" and is made out of natural rubber with a silky cloth surface. It's easily cleaned and maintained, while its material also offers comfort for the wrist and the hand. Its surface is even and its undersurface is made from non-slip rubber that firmly sticks on the desktop and doesn't move around when it's not supposed to.
Its patterns are vibrant and aesthetic and make this an absolutely perfect present for a teenager!
24. White Adidas Sneakers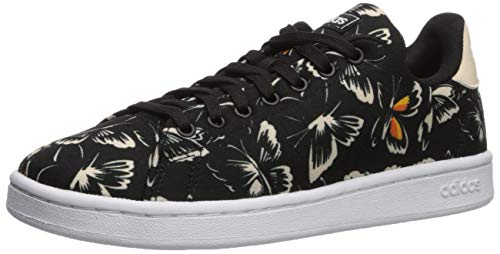 Buy or Read More on Amazon Here ($37.86 at the time of publication)
White sneakers have become an essential piece of every modern teenager's wardrobe and make an awesome gift for every 15-year-old! And why wouldn't they? They are comfy, fashionable and go with everything! Sure, you have to clean them often but, they do teach responsibility; either clean your shoes or walk around with brownish, muddy messes.
25. Classic Converse Sneakers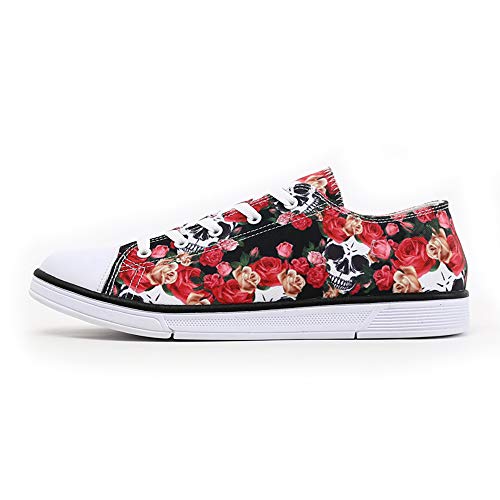 Buy or Read More on Amazon Here ($34.99 at the time of publication)
In case your person on interest already owns a pair of white running shoes, converse sneakers are the second best thing for them. They are comfortable and an all-time classic, and I personally love their aesthetic!
These particular "FIRST DANCE" ones come in many cool patterns to choose from, making a perfect match for teenagers!
26. A Corduroy Jacket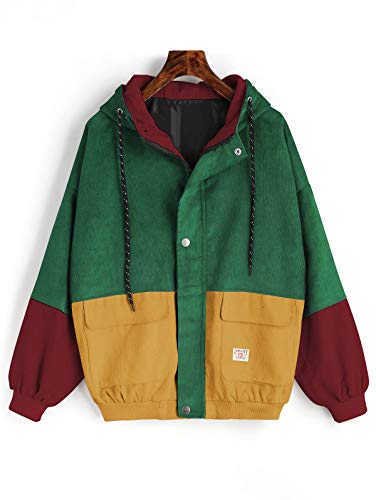 Buy or Read More on Amazon Here ($34.99 at the time of publication)
Corduroy jackets are super fashionable this season and make a pleasant break from the latest total-black trends!
This "Zaful" jacket specifically comes in beautiful pastel and bright colors and makes a perfect fashion piece for all morning and afternoon outfits! It also makes a really good wind-breaker and is an ideal wear for fall and early spring.
Since corduroy jackets are worn baggy, make sure you get one size larger than usual just to be safe. Also, I would recommend hand-washing it instead of putting it in the washer. I hear it might not be very washing machine friendly. Nonetheless, this is a piece that any 15 year old girl will appreciate.
27. A Faux Leather Jacket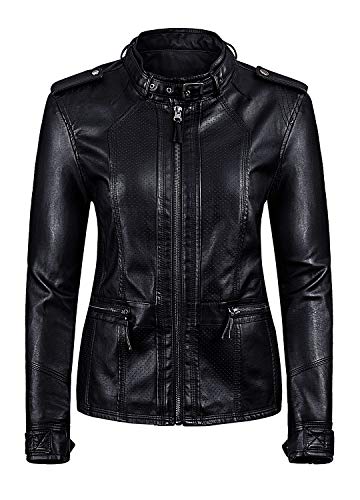 Buy or Read More on Amazon Here ($39.99 at the time of publication)
If your 15-year-old enjoys more rock vibes, a leather jacket is a superb choice-of-a-gift for them!
This "Art fashion" piece is fairly roomy but still formfitting, and upgrades every dull look! It can be worn both for a day and a night look, depending on how one styles it. The leather looks real (but it naturally isn't) and the fur inside is rather warm and soft. Although the pockets are little, their zippers are practical, so you won't have to be stressed about anything falling out.
28. An Everyday Denim Jacket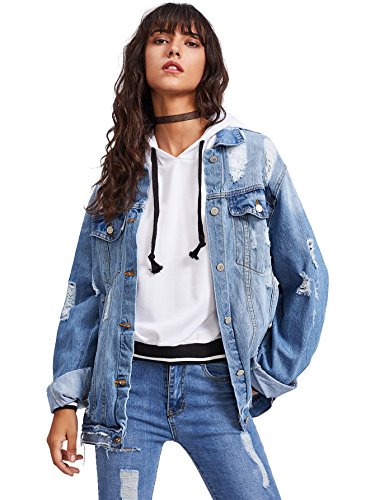 Buy or Read More on Amazon Here ($39.99 at the time of publication)
This is the last one of the jacket suggestions, I promise. When it comes to teen girls and denim jackets, they can never have too many! This specific "Floerns" one has a cool distressed look to it, one I think a teen would love in all their wonderful edginess! It has an oversized fit, which is suitable for layering in the chiller months as well. It makes a good beach jacket too, or something for early autumn and spring. But be warned, I do not suggest wearing it with jeans. Or the fashion police will come for you.
29. A Practical Flannel Shirt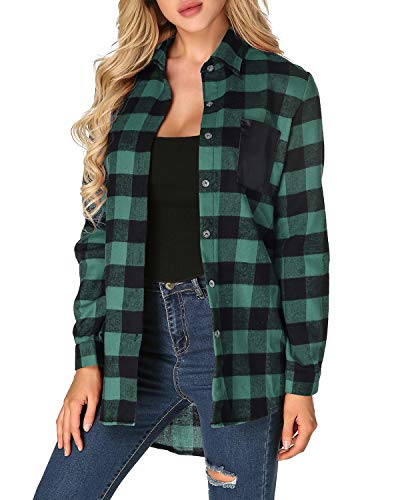 Buy or Read More on Amazon Here ($23.99 at the time of publication)
Flannel shirts are a necessary piece in every fashion lover's closet! You can wear them open with a crop top underneath, or over a dress while having it tied in a knot. A flannel shirt is a wonderful way to add to plain outfits!
This "ZANZEA" shirt's material is smooth, not too thin, not too heavy, and cozy. It has a unique leather pocket and a feminine fit. However, if you're more into a "boyfriend" kind of style, I suggest going a size up, and you'll be good to go!
30. A Chill Crop-Top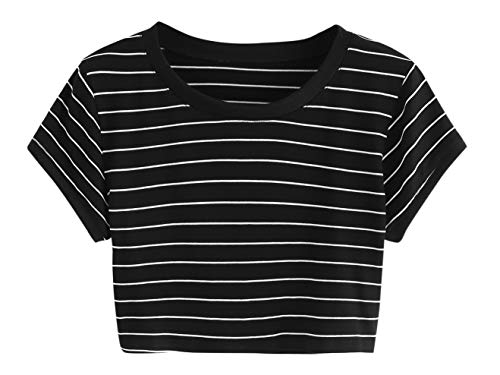 Buy or Read More on Amazon Here ($13.99 at the time of publication)
Crop tops like this one are very popular in the teenage community since they are easy to wear and adorable!
This "Sweaty Rocks" crop-top comes in many cute patterns and goes with every casual, high-waisted summer look. It's comfortable and breathable, thin, but not too see-through. It is moisture-wicking and lightweight, hence appropriate to work out in, too! Make sure, once again, that you get a couple of sizes larger than usual if you want it to be a little boxier and less revealing!
31. A Cropped Sweatshirt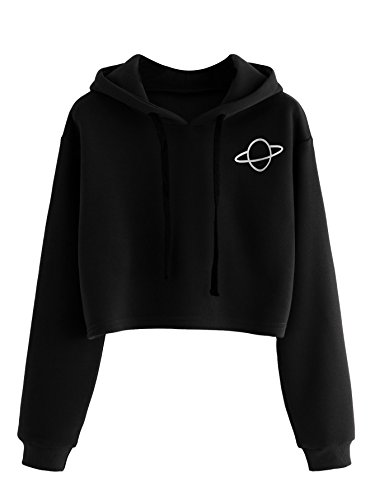 Buy or Read More on Amazon Here ($20.99 at the time of publication)
For colder months, this "MAKEMECHIC" cropped sweatshirt is perfect for teens who still hunger after that crop-top effect even in the winter! It's pretty, comfortable, and comes in many tasteful patterns and colors. It falls on the level of the belly button, with a big, nicely-fitted hood.
32. A Warm Geeky Sweatshirt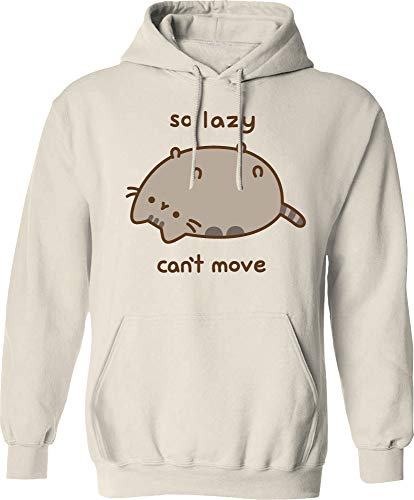 Buy or Read More on Amazon Here ($44.99 at the time of publication)
Pusheen, for anyone who doesn't know, is kind of a modern internet "celebrity" and is very popular among the teenage community.
Thus, this "Pusheen the Cat" hooded sweatshirt, besides being super warm and comfy, is something your 15-year-old will surely fall in love with! It's perfect for daily wear, Halloween, school, and basically, anywhere they want to feel warm and trendy!
It's made from 100% cotton; it's soft, breathable, comfortable and lightweight. It has a large pouch pocket, offering convenient storage, and has elastic handcuffs and waistband. It features the famous yet so relatable "So Lazy, Can't Move" Pusheen the Cat's slogan. Overall, it's a great gift for Pusheen the Cat lovers everywhere!
33. A Mockneck Sweater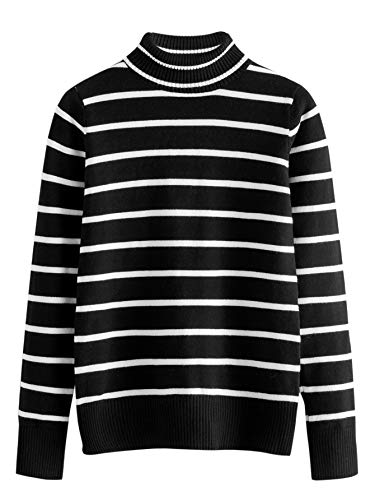 Buy or Read More on Amazon Here ($28.99 at the time of publication)
If you don't already know, turtlenecks are back in fashion! Finally, girls can be both warm and stylish! This "Milumia" turtleneck sweater has a crop that is the ideal length, and the knit makes it very flexible. It's comfortable, warm, and comes in many fun colors too! The perfect winter gift, if you ask me!
34. An Elegant Blouse (for the summer)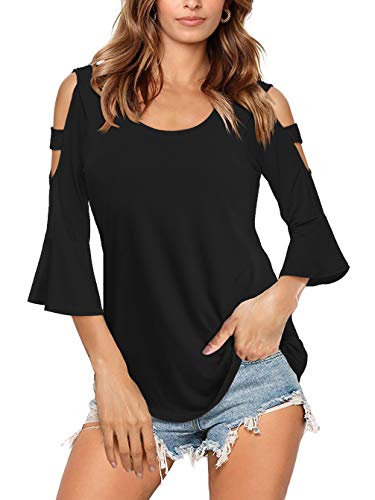 Buy or Read More on Amazon Here ($17.99 at the time of publication)
Fifteen is a common starting age for partying, and it gradually marks the birth of a teenager's nightlife. Thus, having a nice, evening-appropriate top can always come in handy!
This "Florboom" blouse can be worn with everything from skinny jeans to dress pants, and it can even be tucked in a high-waisted skirt to create more of an evening va-va-voom-factor! When it comes down to the material, it's smooth and has some stretch to it. It can make both a dressy and a casual look and be worn at either night or daytime, depending on which color you decide on.
35. An Elegant Blouse (for the winter)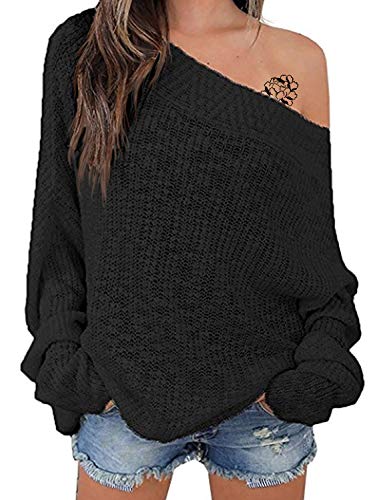 Buy or Read More on Amazon Here ($29.99 at the time of publication)
If you're looking for something warmer, this "Exclura" off-shoulder pullover could work just as well for both formal and spontaneous outings! Although oversized, it comes in at the length of the hips in a way that it doesn't look enormous or unflattering, like with many other oversized blouses. One can pair it up with jeans to create an everyday look, or with a long necklace and high-boots to transform it into party-wear!
36. A Striped Top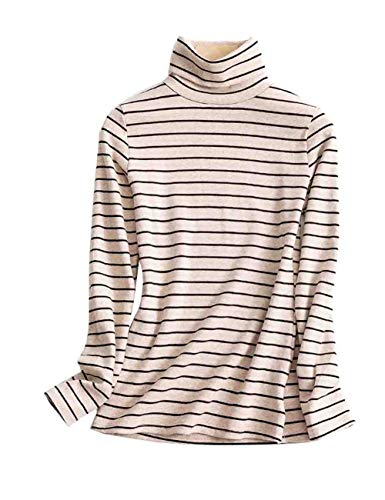 Buy or Read More on Amazon Here ($19.89 at the time of publication)
If the girl you wish to treat has a more artistic, or a more of an e-girl kind of style (aka the new generation's sense of "kinda emo but not exactly"), a striped top would be a godsend to her! Stripes have made a dynamic comeback into the fashion world and are here to stay!
This "LRT" top is soft, stretchy and thin enough to layer in the winter, but not see-through. It can be worn with overalls, a high-waisted skirt, or jeans. Perfect for every casual, and even a bit dressier look!
37. A Custom-Made T-Shirt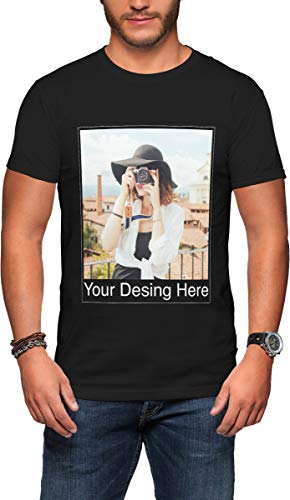 Buy or Read More on Amazon Here ($24.99 at the time of publication)
This custom made Tee by "Comanapolis" is made by 100% cotton and is ready to be personalized to be tailor-made for any of your loved ones! Thanks to the company's high-tech, the T-Shirt's material is long-lasting and the print is sharp. The graphics are of good quality, the fabric sturdy and fits nicely. Plus, no fading and no visible wear on the graphic as time passes. Images, text, and colors are clear, sharp and just as you would want them to be, matching the excellent quality of the garments themselves! And the icing on the cake: Rapid shipment!
38. A Custom-Made Tank Top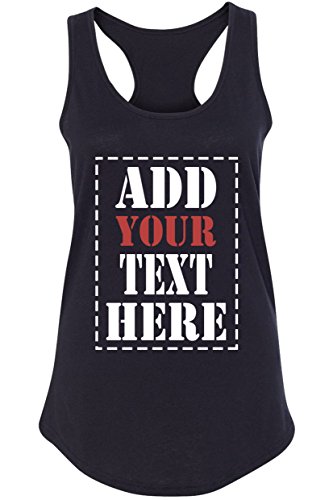 Buy or Read More on Amazon Here ($19.95 at the time of publication)
If you wish for something more light-weight, this tank top by "Tee Miracle" is made of 60% cotton and 40% Polyester, with lightweight, soft and comfy fabric!
39. A Custom-Made Sweatshirt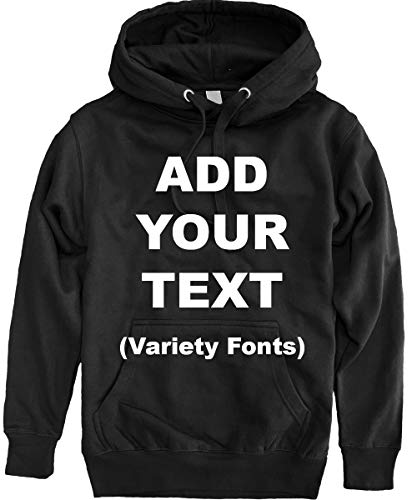 Buy or Read More on Amazon Here ($27.99 at the time of publication)
Lastly, if the present you wish to give is meant for cooler times of the year, this "Circular" hoodie fits and looks wonderful and has a heavy, winter-appropriate weight, despite its low price! It is made of 80% Cotton and 20% polyester; its users are consulted to wash inside out in cold water, whilst natural-air drying is also recommended.
40. A Cute Dress (for the summer)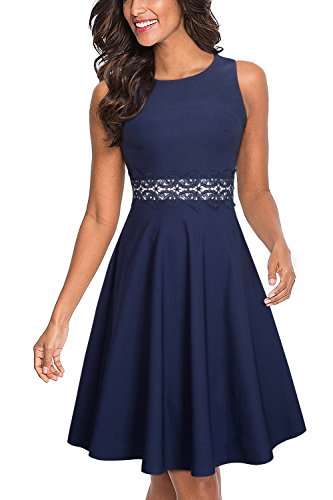 Buy or Read More on Amazon Here ($35.99 at the time of publication)
This "Homeyee" dress has just the right amount of cuteness and elegance so that it makes the supreme formal choice for young ladies! It is suitable for many occasions such as parties, proms, dances, and so on! It is designed with a flared shape that sits on the knees and goes lovely with a pair of black heels and a clutch bag! It's made of polyester/cotton/spandex and has a zipper closure. The material is stretchy with just a bit of sheen.
41. A Cute Dress (for the winter)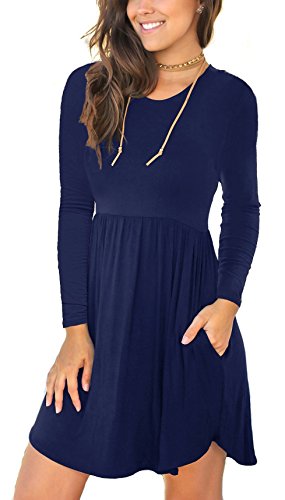 Buy or Read More on Amazon Here ($19.99 at the time of publication)
On the other hand, if you're looking for something warmer, this "VIISHOW" dress will surely sway you! It's flowy with a loose fit and has two handy side pockets, while its asymmetrical hemlines are super fashionable. It's made of 95 percent rayon and 5 percent spandex, so it's soft, flexible and lightweight. It's perfectly suitable for wearing to a party, or on any everyday occasions, and can generally be worn up, or down! Just make sure to put on a slip underneath since the fabric on the top part of the dress is a little thin!
42. A Fresh Denim Skirt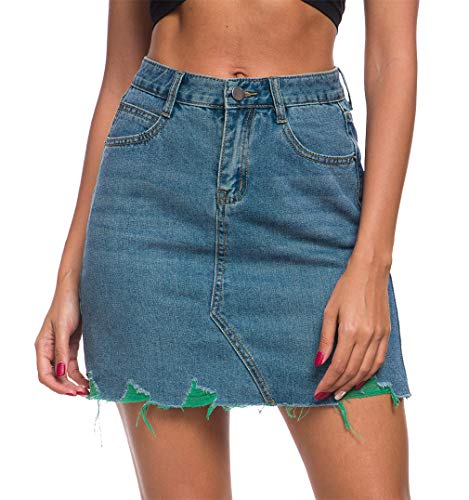 Buy or Read More on Amazon Here ($20.99 at the time of publication)
This denim skirt is made almost completely out of cotton (95% cotton and 5% polyester), making it super flexible, comfortable and stretchy. It has a cool faded design and is silver-toned, making it really hip and ideal for teenagers! Moreover, its high-waisted style is super feminine and flattering for all body types!
43. A Cute Summer Skirt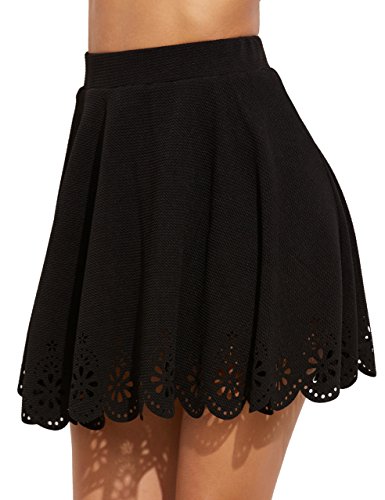 Buy or Read More on Amazon Here ($18.99 at the time of publication)
If your "gifting" girl has more of a cutesy kind of style, or if your present is meant for summer, this "SHEIN" skirt would be a jaw-dropper for her! It has no zipper, but since it's all elastic it can be easily pulled up to the required height. It's very light, breathable, and perfect for warmer seasons!
44. A Pair of Good Leggings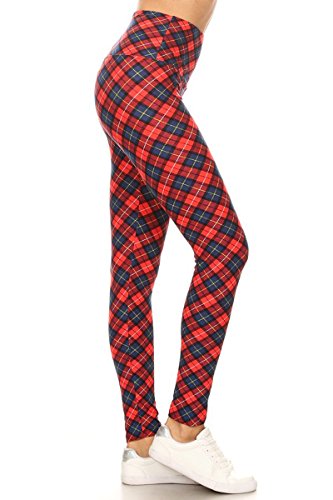 Buy or Read More on Amazon Here ($12.99 at the time of publication)
Something as simple as a good pair of leggings can make a perfect present for a teenage girl nowadays since they're both in fashion and super practical!
This piece by "LeggingsDepot" is made 92 percent out of polyester and 8 percent out of Spandex. They're fitted, tapered leggings that reach between one's calf and ankle. The company's premium blend of brushed polyester and spandex promises that it will give you that amazing buttery-soft touch we all desire in a pair of tights, and make you feel like you're wearing your pajamas while still looking fabulous! The fabric stretches in all ways, allowing one to move freely without any restrictions. You also don't have to worry about the material being see-through since it's thick enough to not be sheer while it's stretched out. The high waistband hugs one's waist wonderfully to keep the pants in place and prevent sagging, hence making the ultimate combination of comfort and support!
It provides ultimate coziness for any occasion: a Saturday out with the girls, a casual school day, an afternoon jog, or just a hang-out at home.
The leggings come with over 40 different colors, so one can match them with any outfit in their wardrobe! They are also accessible in multiple sizes, for women of all body types! And the topping on the cake? They look and feel like the high dollar leggings while still being a fraction of the price!
45. A Cute Pair of Summer PJs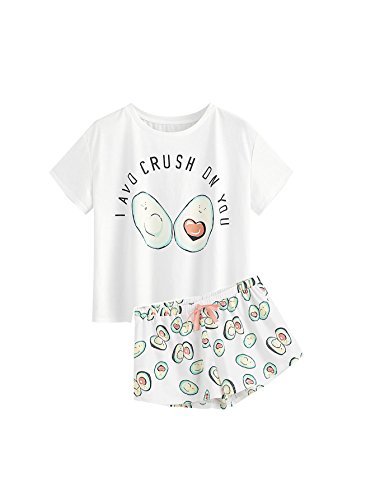 Buy or Read More on Amazon Here ($19.99 at the time of publication)
Owning a cute pair of Pajamas is something every single teenage girl desperately wants! How else are they supposed to look cute at night at the hotel during school trips?
That's why I recommend these two pairs of pajamas, for both winter and summer!
The first pair, by "DIDK", is a pair of summer PJs, which comes in many adorable cartoon patterns that will appeal to every 15-year-old little lady! It's made of 95 percent polyester and 5 percent spandex, therefore it's super stretchy and comfortable! Make sure to buy one size larger, just to make sure it fits alright and that it's not too short!
46. A Neat Pair of Winter PJs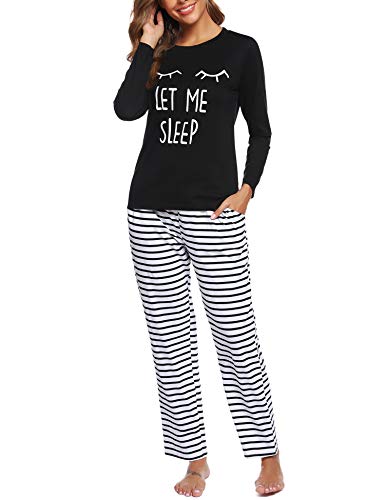 Buy or Read More on Amazon Here ($24.99 at the time of publication)
The second pair, ideal for the chillier nights of the year, is by "ARANEE".
It's made 65 percent out of Cotton and 35 percent out of Polyester. It's ultra-soft, stretchy, breathable and comes in adorable, refined patterns and colors! It also has an elastic waist and pockets, just in case one wants to sneak food from the hotel's breakfast area into their room.
47. A Fanny Bag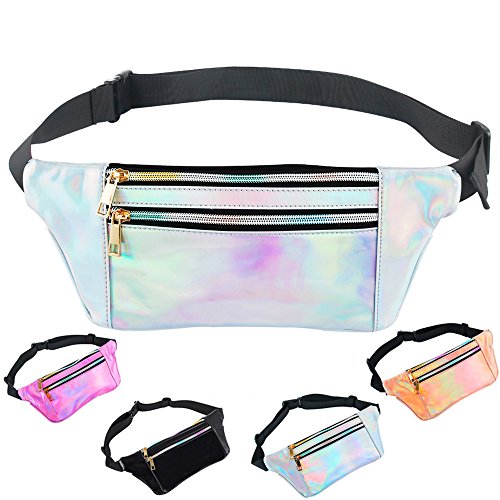 Buy or Read More on Amazon Here ($9.99 at the time of publication)
Fanny bags have become super popular lately thanks to an unknown, blessed source, mostly because of their being super practical. Many companies have grabbed that opportunity to make striking designs of them, designs that have especially caught the eyes of teenage girls.
This stunning, holographic "iAbler" is a great example of those. It features one big pocket, ideal for one to keep their ID cards and money safe from a mugging, and a spacious main pocket that fits one's phone, wallet, sunglasses, makeup, and all the lady-essentials, really!
It is water-resistant and sturdy so that you don't have to worry about your belongings getting wet from e.g. the rain (or knowing teens and being one- by spilling your foods and/or drinks on it, thanks to the nylon lining inside each pocket. Finally, it's made of PVC, making it easy to clean with simply a damp cloth.
48. A Trendy New Backpack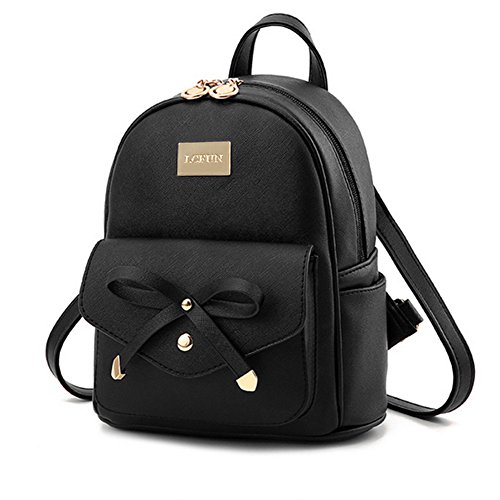 Buy or Read More on Amazon Here ($19.99 at the time of publication)
fifteen year old girls love small backpacks. They're easy-to-match and chic, whilst also being super practical!
This cute little LCFUN backpack is both pretty and handy, with a large main zip compartment with 2 internal slip pockets for one's phone, power bank, wallet, and makeup. It also has 1 exterior rear zip pocket for security essentials, 1 front flap pocket and 3 side slips for easy access. It also has a polyester lining and a zip closure.
You don't have to worry about it breaking or wearing out either since it's made of sturdy faux leather and is equipped with high-quality metal accessories for resilient use.
49. A Pair of Cool Sunglasses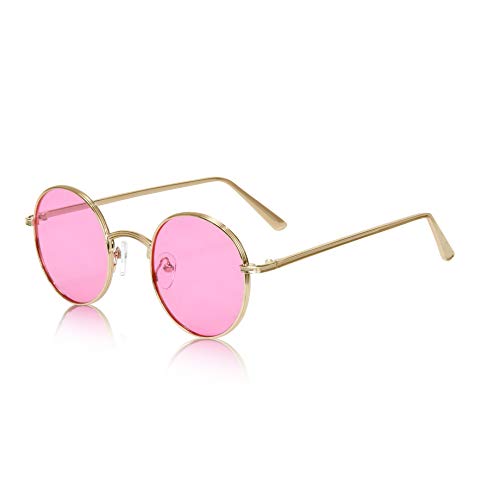 Buy or Read More on Amazon Here ($10.99 at the time of publication)
Round glasses are what's hip these days, especially in the teen community. This frame's shape suits any face and is perfect for women and girls who are searching for that sophisticated, yet timeless pair of shades!
If you're looking for something on the economical side, these vintage "SunnyPro" sunglasses retail for roughly 10 dollars! They have a metal frame and polycarbonate lenses, with a lens-width of 45 millimeters. They have been carefully designed after the iconic style of sunglasses made famous by artists such as John Lennon and are in their peak fashion-wise at the moment!
50. A Pair of Cool Sunglasses (best-rated quality choice)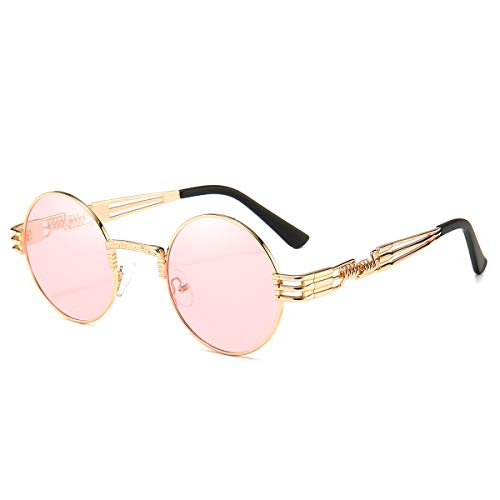 Buy or Read More on Amazon Here ($19.99 at the time of publication)
On the other hand, if you have the luxury and goodwill to spend a little more on your present, these "Dollger" sunglasses are the highest-rated pair on the market! With a metal frame and non-polarized mirrored lenses, and a width of 49 millimeters. The black glass blocks harmful UVA & UVB Rays restores true color while eliminating reflected and scattered light, protecting the user's eyes impeccably.
51. Choker Necklaces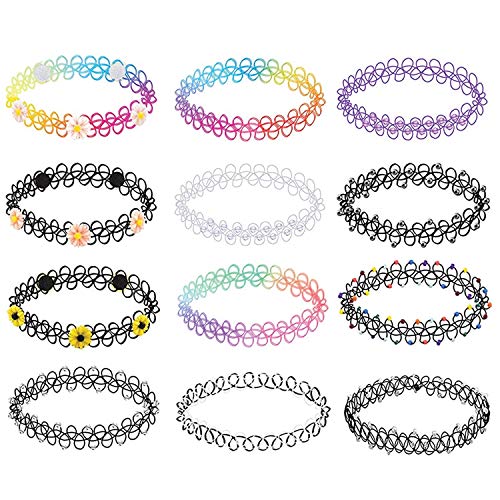 Buy or Read More on Amazon Here ($12.99 at the time of publication)
Choker necklaces have become an essential accessory in every up-to-the-minute teen and young adult's wardrobe.
This set of 12 chokers (by "BodyJ4You") includes a fun mix of both classic, chic, black chokers and interesting chokers of vibrant, neon colors. Its wide variety of colors and styles makes it a great match for any occasion: School, parties, birthdays, or even a night out! The necklaces are made of soft, springy plastic that makes it a great fit for any age: Kids, teens, and adults. The plastic they're made of is of high quality, non-toxic and odor-free. The necklaces themselves are comfortable to wear and easy to remove. As if all that isn't enough, the company also offers a 90-day warranty. I really think this is a great deal to make and suggest you try this set-out!
52. Another Choker Necklace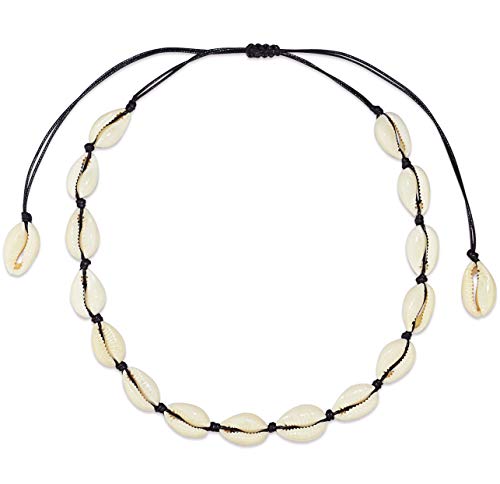 Buy or Read More on Amazon Here ($6.99 at the time of publication)
If the previous kinds of necklaces are not the style you'd rather go for, or if the girl you want to get the present for already owns a similar one (or even if you're simply looking for something more summery), a shell-necklace would make a superb alternative!
This specific POPCHOSE necklace features a well-ordered row of white shells threaded on a waxed cord, adding a tropical touch to every outfit! Whether one wants to highlight their unique style in the city, or look stunning at a boho wedding, the Cowrie shell necklace choker suits every outfit and occasion!
This necklace is handmade from well-selected, natural Cowrie shells, cautiously crafted on natural twine. Additionally, no metal is added to it, so that it feels super comfortable against the skin. Its size can also be easily adjusted by simply sliding a knot. Finally, if one wishes, they can also wrap it around their wrist as a bracelet, or around the ankle as an anklet. There are really no limits!
53. A Set of Hoop Earrings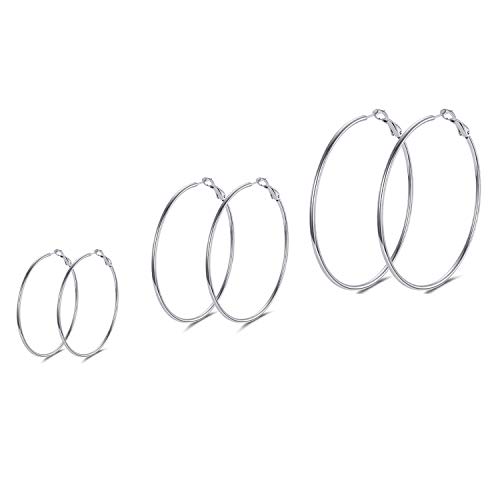 Buy or Read More on Amazon Here ($25.99 at the time of publication)
Hoop earrings are an essential, timeless piece in every woman's accessory-collection, especially for teenage girls, considering they're so much in fashion in the teenage world!
With this "Lateefah" earring set, you get with one order, 3 pairs hoop earrings in silver plated, in various different sizes! They come in gold, silver, and rose gold making them a perfect fit for any and every outfit!
They're made of stainless steel and have flexible clasps while being lightweight and easy to get on and off. It adopts high-temperature furnace vacuum plating (not ordinary plating), which has long-term preservation and no fading. They do not rust and are also waterproof.
However, if you're not pleased with the products, the company offers to give you your money back within 90-days after your purchase. And if something's broken? You can always email them so that you can arrange a return or a refund.
54. A Unique Bracelet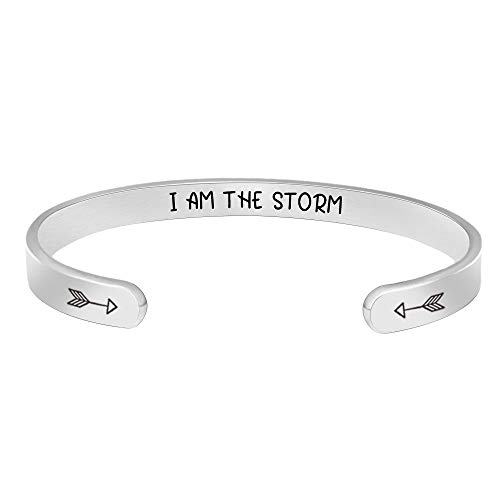 Buy or Read More on Amazon Here ($12.99 at the time of publication)
A bracelet is undoubtedly a lovely gift for any and every woman, young or old, mother or daughter, friend or girlfriend.
This "BTYSUN" bracelet, besides being so graceful and stunning, it also has a hidden message engraved: "Live the life you imagined", "Do no harm", "Let it go", and more! Choose whichever you feel represents your loved one better and give them a beautiful, personalized gift!
These bracelets are made of polished, stainless steel so that they won't ever peel, rust, fade, or deform. Moreover, they're made out of non-toxic, recycled material, friendly for the environment and healthy for the skin!
You can find them in both gold and silver, to match every style and color in one's closet.
55. A Pair of Fun Socks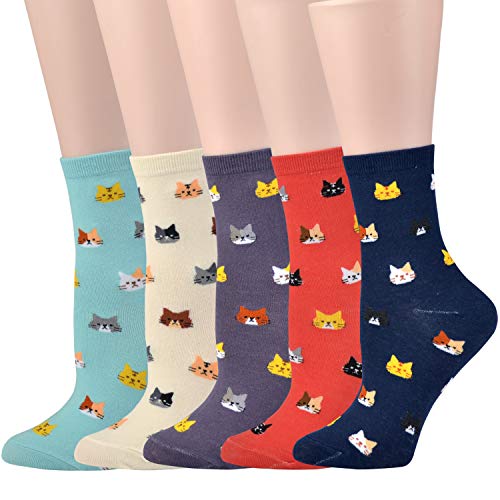 Buy or Read More on Amazon Here ($9.99 at the time of publication)
What do you think about when you think "socks"? Probably something like practical, warm, and comfy. Well, what if I told you that socks have now also become fun?
Fashion gurus must be getting cold lately (first the turtlenecks, now this), because longish socks are now in fashion! And once again, companies have made sure to not disappoint, with countless fun patterns for one to choose from that match each person's unique, personal style!
These "Jormatt" socks are made of 80 percent cotton, 15 percent polyester, and 5 percent spandex, making them soft, warm and comfy. Furthermore, they come in various cute fruit patterns and designs that will make one feel both stylish and comfortable! Each package includes 4 pairs of cotton socks with the design of your personal liking. Go bananas!
56. A Chic Scarf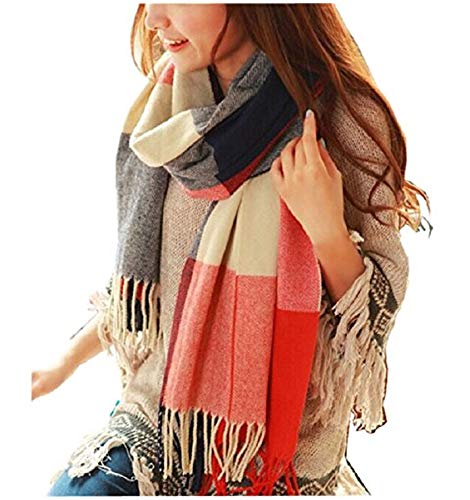 Buy or Read More on Amazon Here ($7.99 at the time of publication)
Staying on the warm theme, let's talk about scarves! Who doesn't love them?
This "Loritta" scarf is made of Cashmere-like Acrylic, the best quality yarn, and cotton processing! Being thick and loose, it can easily be wrapped around all winter outfits, keeping one warm and adding to their style! It comes in many pretty colors, to turn every look into a sophisticated, winter dream!
57. A Witty Cap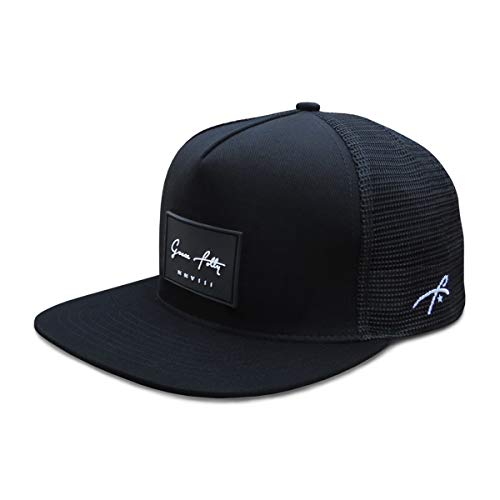 Buy or Read More on Amazon Here ($21.95 at the time of publication)
This "Grace Folly floral rose pink trucker hat is guaranteed to astound! This hat is made from quality materials- comfortable, long-lasting, and breathable. The colors on the fabric are all rich across the entire artifact, while the stitching is smooth and complete! The look itself is a very high fashion one for a trucker hat and is suitable for the skater or hip hop look!
58. An Eye-Catching Shadow Palette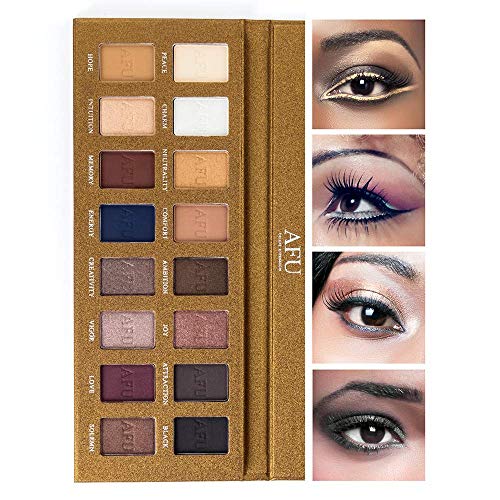 Buy or Read More on Amazon Here ($9.99 at the time of publication)
If your 15 year old girl hasn't started wearing makeup already, chances are she will start doing so very, very soon. That's why a nice gift to get her would be her first (or one of her firsts) eye shadow palette!
This "AFU" palette includes 16 highly pigmented eye shadows, both matte and shimmery, with which one can create natural, bronze, neutral, and smoky looks!
The shadows are produced with ingredients of high quality and pure mineral oils. They are healthy and safe, and their quality is appropriate for all kinds of skin types! The colors themselves are bright, rich, durable, smooth and easy-to-blend.
The palette is ideal for naturally beautiful, to the dramatic smoky eye looks, for wedding and party makeup, and even casual makeup. It's a delightful, earth-inspired set with greens, blues, and clays and it's an essential piece in every makeup lover's collection!
59. A Handy Set of Makeup Brushes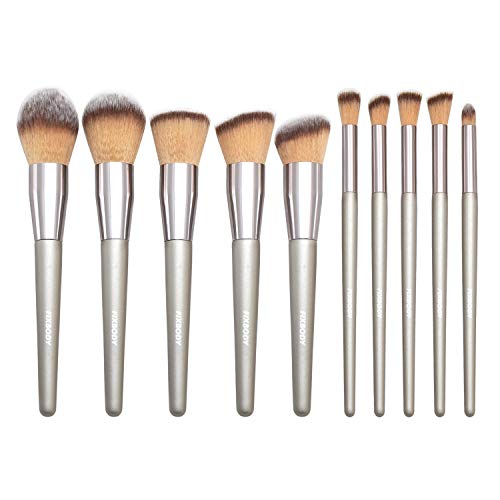 Buy or Read More on Amazon Here ($9.99 at the time of publication)
If you decide to get the eye-shadow palette for your person of interest, what would go perfect with it is this multipurpose set of brushes!
This "FIXBODY" Makeup Brush Set includes ten brushes with wooden handles and well-attached, synthetic fiber hair. The handles are sturdy, comfortable to work with and fit hands nicely. The bristles on them don't shed easily while being cruelty-free and silky-soft too!
This multiuse brush set covers numerous needs of the application: foundation, contouring, highlighting, concealing, eye shadow, sculpting eyebrows, and blush.
A supreme set for powders, liquids, and creams, so that anyone can create clean and stunning makeup looks!
60. A Kiss-Worthy Lipstick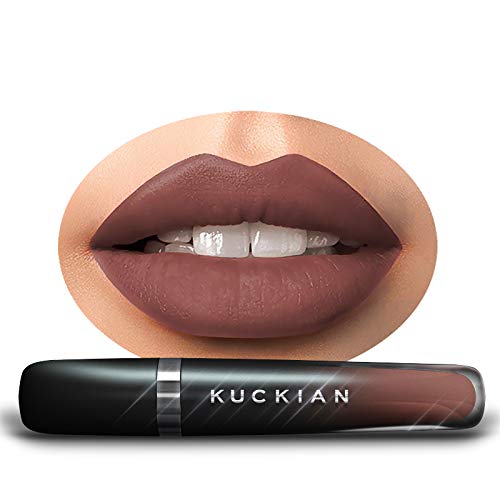 Buy or Read More on Amazon Here ($18.00 at the time of publication)
A lipstick is always a wonderful gift to get for a beauty lover. One can never have too many lipsticks! That's why this is a great gift for 15 year old girls!
This "Kuckian Cosmetics" lipstick comes with many fun colors for you to choose from to match the complexion and style of your loved one! Moreover, it's vegan, cruelty-free and it lasts for 12 hours! It is also enriched with Vitamin E for moisturizing, skincare purposes.
It's perfect for everyday wear since it's so long-lasting there's no need to reapply throughout the day! It also comes with an extra applicator, whilst described as pleasingly large size-wise.
A little tip: Be sure to apply only one or two coats, to avoid cracking!
61. A Lipgloss to Take a Shine to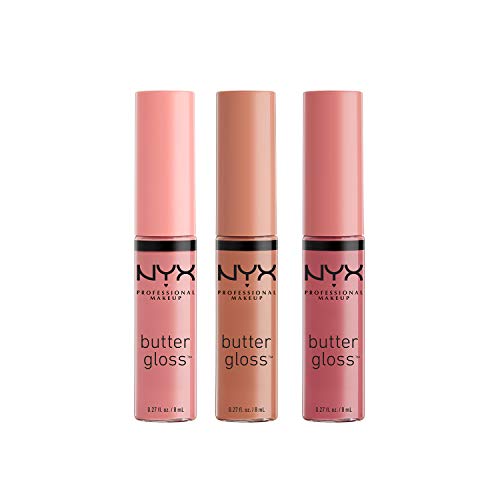 Buy or Read More on Amazon Here ($22.99 at the time of publication)
This high-quality lip gloss by "NYX" is both buttery-soft and silky-smooth! It currently exists on the market at economical prices in a wide diversity of delicious colors and shades! Each glossy tint offers sheer to medium coverage that neither dries nor does it cause breakouts around sensitive lips.
Moreover, NYX is certified and acknowledged by PETA as a cruelty-free brand, so all their products are not tested on animals, which, if you ask me, is also significant!
62. A Lip Bum to Blush for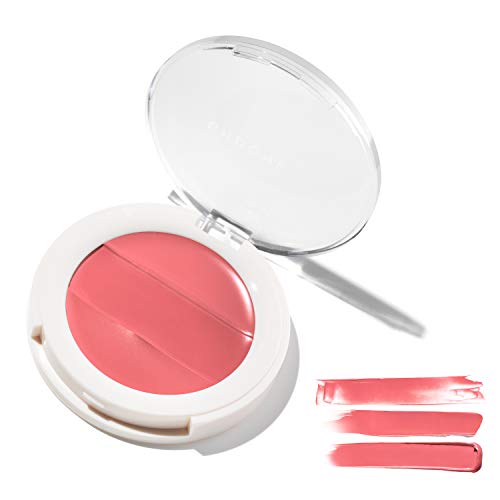 Buy or Read More on Amazon Here ($14.00 at the time of publication)
Here's the truth, we women we don't really need 3 different products to finish our everyday makeup.
Introducing this wonderfully creamy, customizable palette, which is for highlighting, and tinting both lips and cheeks! It offers distinctively radiant color in three separate formulas: Sheer, medium and opaque and gives a natural, rosy look wherever it's applied.
Additionally, it's vegan and cruelty-free!
63. A Flattering Mascara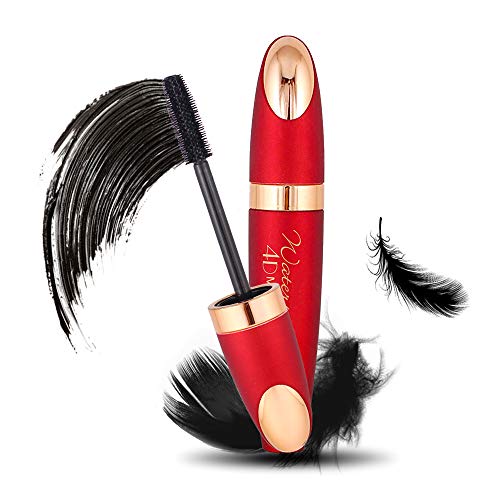 Buy or Read More on Amazon Here ($16.99 at the time of publication)
This Mascara by "Maksuzee" is made to promptly create those voluminous, bold lashes that all women desire with simply one application. It's waterproof and long-lasting, to be able to endure on the side all that teen angst, sweat, and tears.
Its unique silicone brush helps lengthen, thicken, separate, and curl each eyelash to voluminous excellence. Its smooth and creamy consistency allows the brush to sweep across the lashes without flaking, clumping or drying out, creating flawless, dramatic looks.
This product also contains mild ingredients that are safe for sensitive eyes and contact lens wearers.
64. A Striking Eyeliner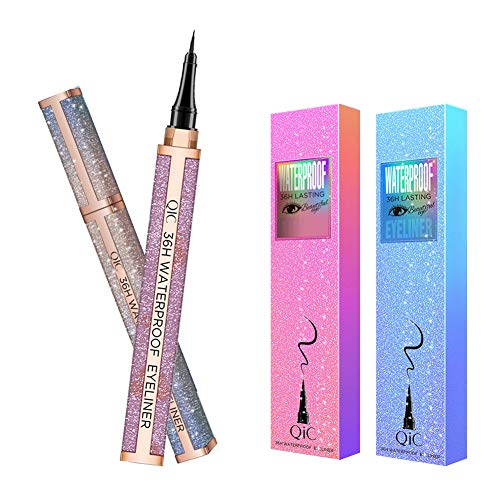 Buy or Read More on Amazon Here ($13.59 at the time of publication)
If only I had started practicing eyeliner-application at 15, I would've learned how to use the eyeliner correctly by now.
This product by "PTKOONN" is also waterproof and delivers a precise line that will help every newcomer in the makeup community create attractive eye looks fast and clean. The line is applied smoothly, and the ink is thick enough for one not to have to reapply a thousand times to have the desired, bold result. One can use this to create a cat-eye, beauty marks, or even more artistic looks.
And if all those weren't enough, it also comes in an adorable glitter packaging that'll certainly sway every teenage girl off her feet (seriously, I'm swoon).
65. Oil for Hair and Skincare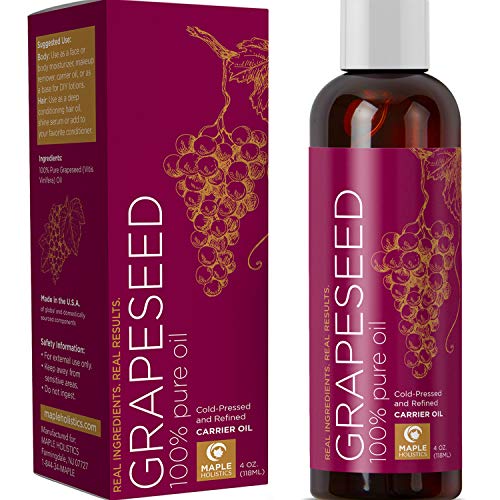 Buy or Read More on Amazon Here ($9.95 at the time of publication)
As a person who has thin hair and acne-prone skin myself, I can assure you right here, right now, that every woman and especially a teenager will appreciate getting as a present an essential oil to take care of their hair and face.
This oil is made of 100% pure grapeseed oil and contains no impurities and filters. It makes a great massage oil and moisturizer, and its ingredients act gently on the skin, offering healing support on the skin cells, without blocking pores when applied. Thus, it helps improve the suppleness and vibrancy of the skin, while also treating acne. It also provides anti-aging effects, preventing wrinkles. It's suitable for all hair and skin types, including dry, oily, sensitive, mature, etc.
66. A Set of Magical Fairy Lights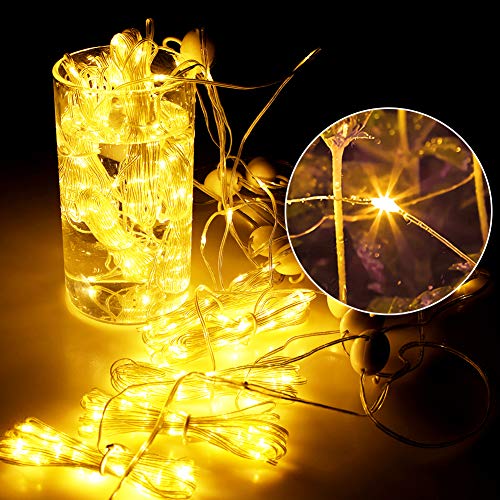 Buy or Read More on Amazon Here ($25.45 at the time of publication)
Fifteen is a good age for someone to start personalizing their own space while developing a more fully-fledged style and taste. That's why I found it appropriate to include among other gift ideas, items that I personally reckon would help give the desired, aesthetic vibes to the room of a young lady.
The first item I think would suit well in a 15-year-old girl's bedroom, is a set of beautiful, decorative fairy lights!
These fairy lights by "Leadpo" are made up of 300 white LED string lights, which also have 8 different flickering modes for one to choose from, depending on their mood, the occasion, the holiday, etc.
Once one presses the timer button on their USB controller, the lights will stay on for 6 hours and turn off for 18, all automatically.
Moreover, the wire parts of the string lights are safely sealed to be waterproof, whilst their lightweight and specialized design makes it impossible for them to overheat. Their length can be easily adjusted, with the use of a paper clip, while their setup is also very easy (one can simply hang them with a pin!)
67. A Graduation-Themed Teddy Bear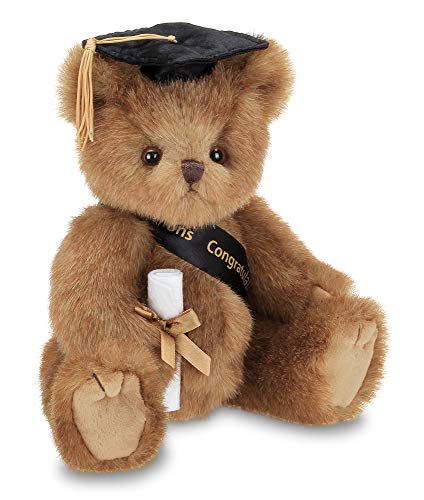 Buy or Read More on Amazon Here ($17.99 at the time of publication)
Depending on where you're from, 15 can be the age of one's graduation and their entry to higher education. That is why I thought a sweet gift to get if you're 15 would be a cute, graduation-themed teddy bear!
This little fella is realistically detailed with a diploma in hand, a black cap, congratulation sash, etc!
A product by the award-winning "Bearington Collection", widely known for their high quality, plush, stuffed animals.
Related Posts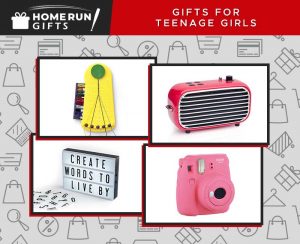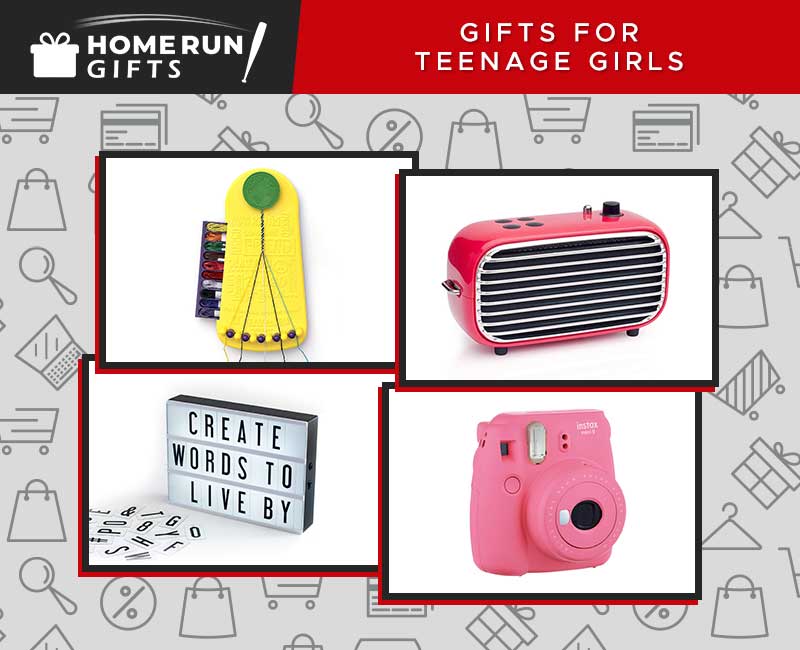 Gifts for Teenage Girls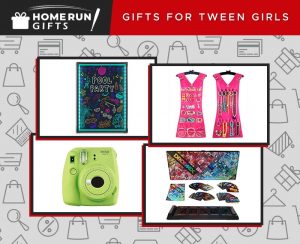 Gifts for Tween Girls