With a $1000 budget, you have a lot of options. In fact, many people with this kind of budget have a difficult time picking out a gift because they have too many options.
In this guide, we'll cover a wide range of gift options for both men and women to ensure you'll have multiple options that fit the person you're shopping for, regardless of their interests or personality. Most are around one thousand dollars, but some are more and less expensive. All the gifts on this list fall into the category of high end gifts.
If you have no idea where to start, we've placed a buying guide at the bottom of the page that you can access with the quick navigation menu below or you can simply scroll through the list and see what catches your eye!
Here Are the Best $1000 Gift Ideas
1. Dyson Airwrap Complete Set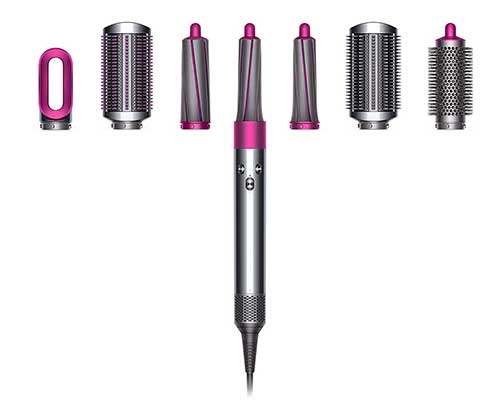 Buy or Read More on Amazon Here ($549.00 at the time of publication)
The Dyson Airwrap is on everybody's wish list. Give the gift of beautifully styled hair with this innovative tool. Customers who have tried it since its launch have rave reviews. This set comes with everything someone needs to replace their previous styling devices. The all-in one set has multiple attachments to the sleek, easy-to-handle wand. Praised for its lightness, it isn't difficult to maneuver, whether you are drying, straightening or curling. The barrel sizes vary for different curls or waves. There is a drying attachment, two flat brushes and one rolling brush. The attachments click on and off very easily. The swivel cable allows for easy movement with constant power. Give the gift of never having to go to the beauty salon again with this professional grade styling wand from Dyson.
2. Robot Vacuum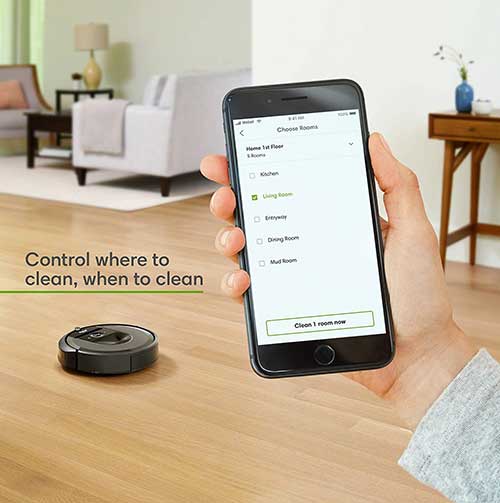 Buy or Read More on Amazon Here ($799.00 at the time of publication)
Give the gift of relaxation and a clean house with this robot vacuum. It has all the best features, including a wifi connection, smart mapping and Alexa integration. No need to even get up! Now, the person you give this to can just tell Alexa to turn on the vacuum and away it goes. It intelligently maps and then remembers multiple floor plans. It has a patented technology that can capture precise measurements and recall all of your furniture location. This is a great robot vacuum to clean up pet hair and works on both hard floors and carpet. It comes in a sleek black and has an unobtrusive charging base. The filter locks allergens, dust mites, pollen and even mold. Brushes flex with the surface for great coverage and suction. Anyone would love this thoughtful and practical addition to their home!
3. VR Theater System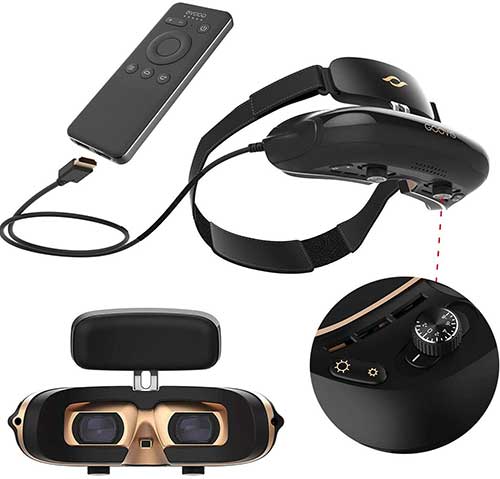 Buy or Read More on Amazon Here ($1019.00 at the time of publication)
The Goovis G2 Pro theater goggles offer a 3D viewer experience. The set comes with VR glasses that can be used for watching videos and gaming. The set is integrated via wifi and bluetooth and can connect to all major gaming systems as well as smartphones and mobile hard drives. Video streaming is compatible with all of the major platforms, including YouTube, Netflix, Hulu and Amazon. This is a great gift for someone who wants to try out VR and get a completely different viewing experience. The innovative design, easy set-up and intuitive user experience ensures that even a novice can have a blast experimenting with virtual displays. Techie or not, this is sure to be an entertaining and fun gift.
4. Oribe Collector Set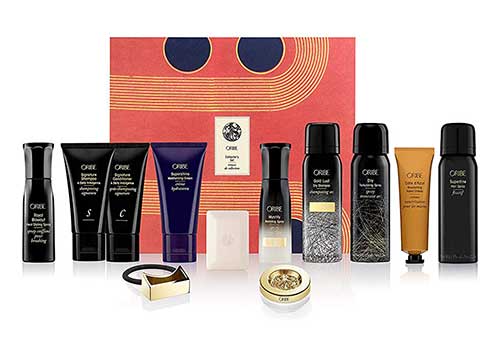 Buy or Read More on Amazon Here ($285.00 at the time of publication)
Everything someone could ever want from Oribe is contained in this elegant collectors set. Oribe is an artistic and renowned beauty company that makes coveted hair products. It is known for its soft scent and outstanding results. This kit has everything: the signature shampoo and conditioner in travel size, the supershine styling cream, royal blowout heat styling spray, mystify restyling spray, hand cream, bar soap and lip treatment. It also has a ponytail holder. The beautifully designed gift box features geometric patterns and jewel tones with gold accents. This is a truly luxurious gift, with everything in a handy travel size, for the hair care lover. This gift will make anyone feel pampered and beautiful.
5. Dyson Pure Cool Fan and Air Purifier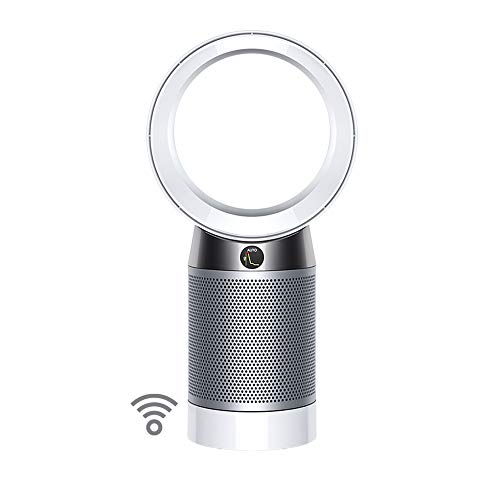 Buy or Read More on Amazon Here ($439.00 at the time of publication)
This sleek, elegant fan is one of the latest must-haves from famed brand Dyson. It provides a gentle, bladeless cooling breeze. The sleek design has a silver base and futuristic, circular top. This is also a HEPA air purifier. The purifier and fan is wi-fi enabled and can be integrated with an app to provide air quality reports and be controlled remotely. You can set it up to function on a schedule, so it never needs to be monitored. The fan has intuitive sensors that let you know when even very small allergens are present in the air. It also purifies the air from pets, dust pollen and mold spores. This air purifier and fan can freshen up even very large rooms and provides a 350 degree oscillation, giving a gentle breeze to the entire space.
6. Focal Headphones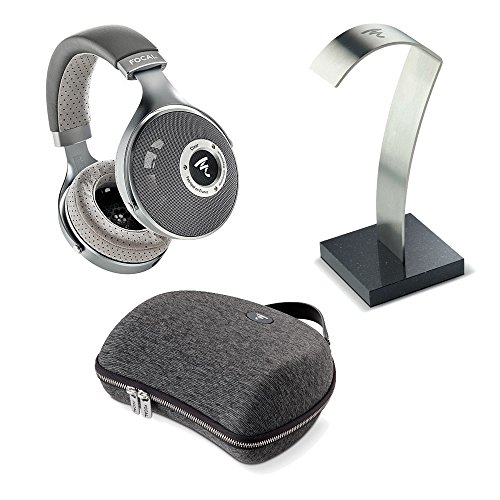 Buy or Read More on Amazon Here ($1898.00 at the time of publication)
Focal is one of the most famous and excellent brand of sound products and speakers in the world. They have stocked professional sound recording studios for years. Their hand-crafted, expertly designed products are now available to the average consumer. These focal clear headphones come with an elegant stand and a beautiful, hard case. The headphones themselves have an inverted dome shape and are both light and noise-dampening. The sound is unparalleled. Whether the person you are gifting is a music lover, wants a crystal-clear audiobook or travels often, these are an excellent gift choice. It has three cables which are compatible with most standard listening devices. The sleek gray is great for anyone's style and this gift will be much appreciated.
7. Car Audio Kit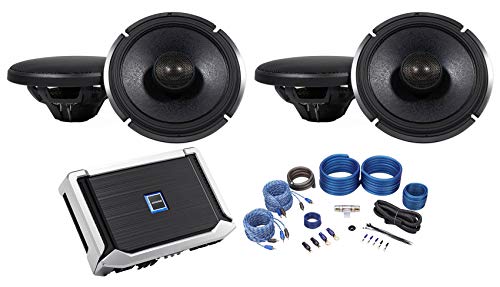 Buy or Read More on Amazon Here ($1449.85 at the time of publication)
Have a DIY-er or a car lover you are looking to gift? Give them an awesome, easy-to-install car audio kit. This Alpine X-S65 is a professional-grade car audio kit that comes with instructions or can be professionally installed at any car dealer or audio service company. They will love this four-channel audio amp that includes top-side control panels, a built-in crossover bass (and bass EQ) and a remote bass. This is compatible in most vehicles and comes with a simple wiring installation kit. It has everything they will need to get the bass pumping, the treble rolling and hit all of those high notes. This is a fun, unusual and cool gift to give a music-lover, car-lover or creative.
8. Designer MALOUF Italian Sheets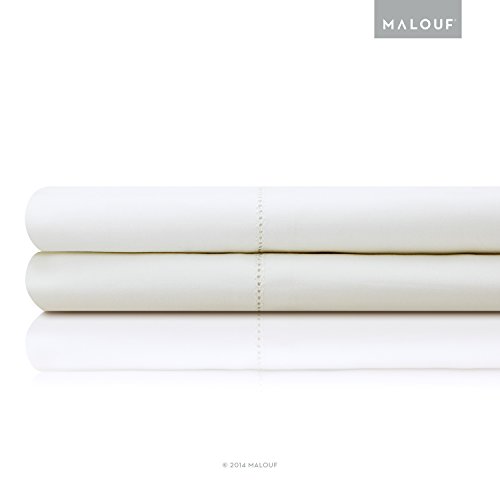 Buy or Read More on Amazon Here ($899.00 at the time of publication)
These 400 thread count designer sheets will bring a level of sophisticated comfort to anyone's bedroom or guest room. These sheets are woven in northern Italy and finished by local artisans. They have a luxurious hemstitch that is hand-drawn. They are so well-made that they come with a 10 year warranty. Simple to maintain, they are machine washable. Featuring deep pockets and made from 100% Egyptian cotton percale, they are perfectly soft and dreamy. You can purchase these in ivory or bright white. They come in every mattress size, from twin to king. You can also buy them in specialty sizes of split king and california king. They will come in a beautiful gift box and are sure to be a wow gift for anyone who loves a soft night's sleep.
9. Indoor Outdoor Security Camera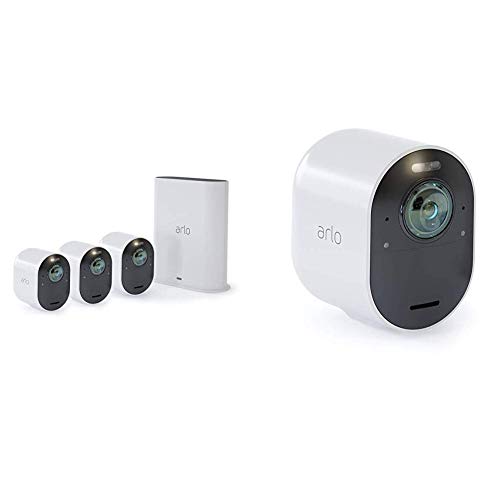 Buy or Read More on Amazon Here ($902.30 at the time of publication)
Arlo is a reputable brand in the world of security cameras. This sleek camera kit is a great gift for someone who wants security integrated into their smart home system or who wants to try out some smart security options. This kit has four cameras. They are wirefree and work indoors and outdoors. They have color night vision for ease of view anytime. The 180 degree view works well on any corner or mounting options. There is a two-way audio system for complete captures. Security measures on the device itself feature a spotlight and siren function. This set integrates with Alexa. There is an Ultra SmartHub and cloud-based storage as well as numerous other technical features that will make this a great, fun and practical gift.
10. La Mer Moisture Cream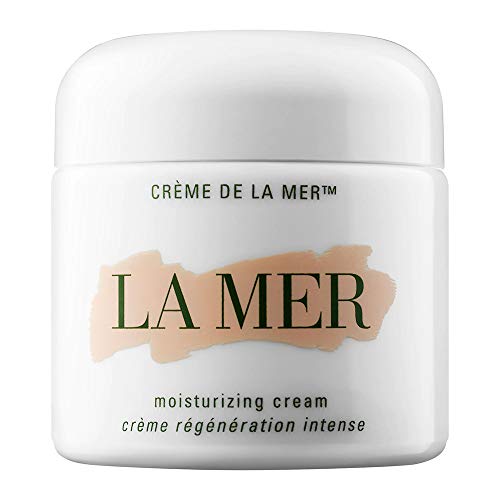 Buy or Read More on Amazon Here ($534.00 at the time of publication)
Used by all of the most gorgeous celebs, this is a great and luxurious gift to give someone who is taking care of their complexion. La Mer is a celebrated and historied company with a legacy of excellence in beauty and skincare. Considered the highest quality and ultimate performance moisturizer, Creme De La Mer is a beautifully packaged, simple but wonderful gift. It works for any kind of skin and addresses both dryness, pore size, dullness and uneven texture. Instantly dissolving, it leaves no residue. This is a powerful hydrating moisturizer that will begin to show results in as little as three days. Give the gift of radiance with La Mer moisturizing face cream.
11. A Macbook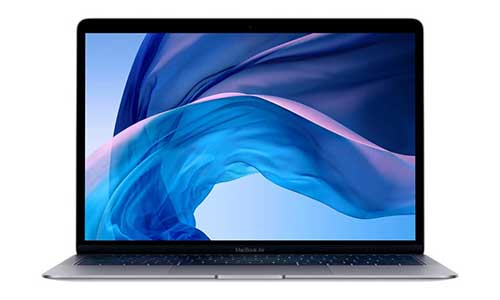 Read More or Buy on Amazon Here ($749.99 at the time of publication)
Macbooks are known for being top of the line and very reliable. If you need a great gift for someone who spends a lot of time working online, look no further! The processor delivers incredible performance while consuming little energy, reducing the amount of heat product, and eliminates the need for a cooling fan.
12. Non Lethal Self Defense Gun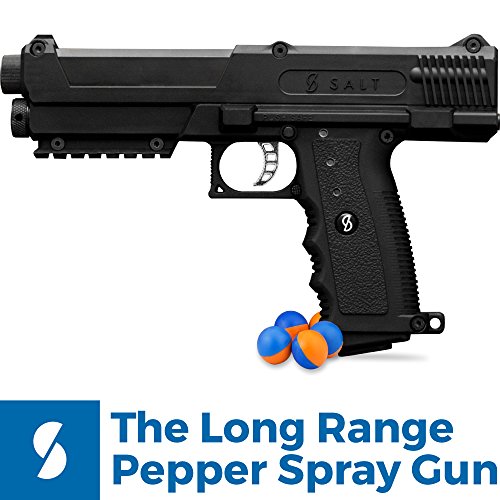 Read More or Buy on Amazon Here ($299.99 at the time of publication)
The Salt company makes a great non lethal self defense gun that shoots balls filled with a powerful combination of pepper spray and tear gas. The semi-automatic gun is powered by a CO2 cartridge, much like some airsoft and paintball guns. The rounds are 0.68 caliber, which is the same caliber as most paintball guns.
This non lethal self defense gun shoots balls filled with a powerful mixture of pepper spray (OC) and tear gas (CS). With a range of over 150 feet, it has a much longer than standard pepper spray devices, which only shoot about 10 feet. The rounds break open upon impact, and deliver a blow that temporarily disorients, makes it hard to breathe, and forces the eyes closed. Although the rounds are non-lethal, they will give the operator time to get away and call for help.
It makes a great gift for women who might not feel comfortable by the idea of firing a lethal round. This is a great non lethal self-defense gift for the home.
Whats Included:
Long Range Pepper Spray Pistol
10 peppery spray (OC) / tear gas (CS) 0.68 caliber rounds
Storage box for the rounds
The gun itself is very similar to a popular Tippman paintball pistol. Because the rounds are the same size as most paintball guns, if you already have a paintball gun that fires 0.68 caliber rounds you could probably just buy the peppery spray rounds on Amazon by clicking the image below.
If you're buying this item as a gift, you might want to consider purchasing the practice rounds and real rounds, along with extra CO2 cartridges.
What is Pepper Spray (OC)?
The active ingredient in pepper spray is an agent called Oleoresin Capsaicin. It is a naturally occurring agent found in chili peppers. The peppers are finely ground, then the capsaicin is extracted using an organic solvent. OC spray is used by Police and other law enforcement agents for self-defense, riot control, and crowd control. The spray causes extreme temporary effects.
If you want to buy this product, read customer reviews, or get the latest product and pricing information on Amazon, just hit the check it out button at the top of the page.
If you have questions or comments, feel free to leave them below.
13. Full Body Massage Chair with Heat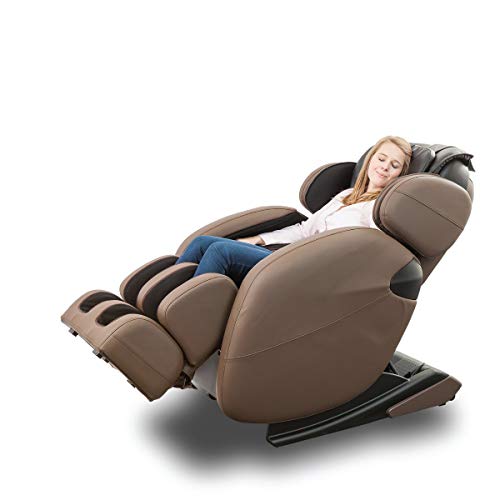 Read More or Buy on Amazon Here ($1999.99 at the time of publication)
A zero gravity full body massage chair with heat is a gift anyone would love. Massage is a great way to relieve muscle tension and increase blood flow. Massage is thought to be beneficial for stress relief, anxiety, muscle pain, and many other conditions. The chair has built-in technology that detects your body size and customizes the massage. The Kahuna LM-6800 has 6 automatic massage programs. One even includes yoga stretching.
The LM-6800 full body massage chair with heat has 4 rollers along with an air-cell massage system that delivers an effective full body massage. The chair delivers heating therapy to the lower back and legs. The roller massagers can be set the three different speeds to meet the user's preference. The massage techniques include kneading, rolling, tapping, shiatsu, and a kneading/tapping combo. The chair is designed to save space, and only requires an additional 3 inches of space to move between the 3 zero gravity positions.
The chair comes with a convenient remote-control holder and extra foot padding. When fully assembled the chair measures 48″ (length) x 31″ (width) x by 46″ (height).
14. Hidden Flat Screen TV Cabinet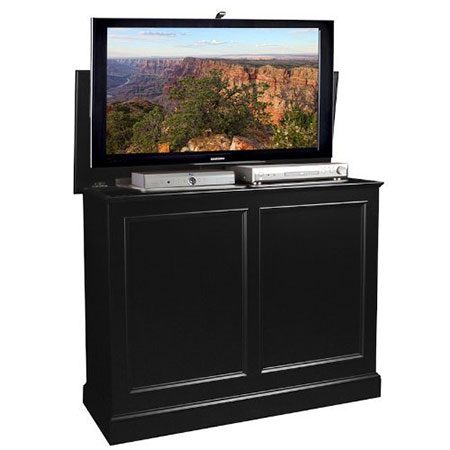 Read More or Buy on Amazon Here ($2899 at the time of publication)
TV Lift Cabinet Inc sells this high quality hidden flat screen TV cabinet in multiple colors including black, white, unfinished, caramel, and brown. It accommodates most LED, OLED, and LCD flat screens that measure 50 inches diagonally.
This is a great way to make a room that much more organized, and when they're ready to relax and watch television, they can simply use the remote control or application to lift the TV to your desired height. The motor inside the unit raises or lowers the unit slowing, quietly, and smoothly. The lift comes pre-assembled, so you won't have to worry about setting that up. The unit has storage space, allowing owners to hide all the ugly cords and cables. It also accommodates two other electronics like a DVD player, so you can hide your entire entertainment system. The cabinet is finished on all 4 sides, so you can place it wherever you'd like, whether it be against the wall, at the foot of the bed, or free standing. It has 3 power outlets in total.
The unit is made from super high-quality maple wood in the USA by Amish workers, who are known for their skilled woodworking abilities. Product dimensions: 69 inches wide by 21 inches by 39.5 inches tall.
15. Portable 4k Camera Drone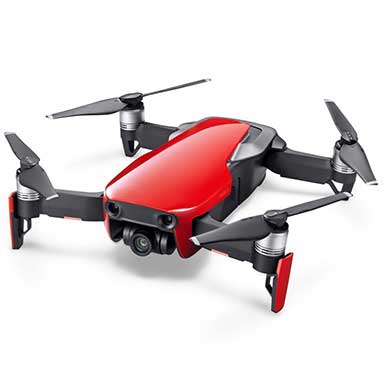 Read More or Buy on Amazon Here ($782.99 at the time of publication)
A 4 drone is an awesome gift idea for anyone that enjoys adventuring, taking pictures, and exploring the world. The great thing about DJI drones is they are super easy to fly even for entry level drone flyers. There are many great models out there right now and they vary in price greatly. This one here is the best for the money in my opinion.
16. Round Coffee Table with Clock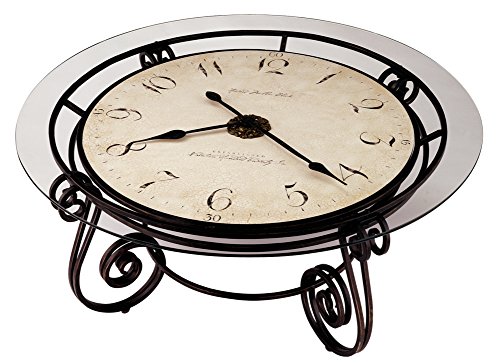 Read More or Buy on Amazon Here ($749.00 at the time of publication)
Howard Miller makes a beautiful round coffee table with clock. it has a strong metal frame and has a sharp looking antique clock dial that lies just beneath the glass. The black hands and gold accented medallion located in the center of the dial give the table clock a great look.
A round coffee table clock is a great addition to any home or apartment. The Quartz, battery operated movement makes the clock reliable and accurate. The round table measures 40 inches across and 17.2 inches tall. The table works great as a cocktail table or a small coffee table.
The Howard Miller company is known for making high quality unique clocks and furniture. To get the latest product information, pricing information, shipping details, or to buy this clock on Amazon, just hit the check it out button at the top of the page.
If you have questions or comments about this table, feel free to leave them below.
17. Touch Screen Coffee Machine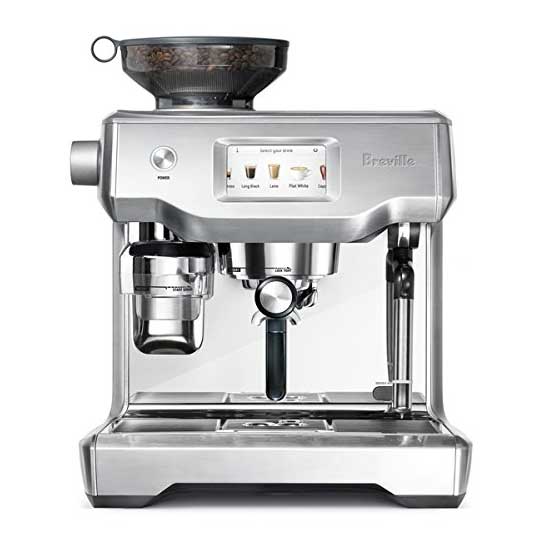 Read More or Buy on Amazon Here ($959.90 at the time of publication)
A touch screen coffee machine is a luxury anyone would love. There are two machines I recommend. They both have screens you can swipe, select, and customize brews. Both products can be found on Amazon, but I'll also include a link t the Breville website in case they are out of stock.
The Breville Barista is a top-notch touch screen coffee maker that allows users to create barista-style drinks with the touch of a button. The digital display makes it easy to adjust the coffee's strength, temperature, and milk texture. The state of the art heating system reaches optimal extraction temperature in seconds, allowing coffee enthusiasts to make the perfect cup of coffee without the wait time (heats in about 3 seconds).
Breville doesn't skimp on quality like some of its competitors. The unit uses high quality materials, a perfect example is their BPA free stain steel water storage tank.
The integrated coffee grinder allows users to grind their coffee right into the filter with the press of a button. The machine allows users to select how much coffee they want to grind, giving users full control over their does.
The unit also has an automatic milk frother that, as I  stated above, allows you to select texture and temperature. A touch screen coffee and espresso machine makes making the perfect cup of coffee one touch away.
That is a great unit, but the best touch screen coffee machine is probably the Oracle Touch. It is about twice the price, however. This is a seriously impressive coffee machine that creates perfect full bodied flavor in every cup. It also has a ton of great features like an automatic cleaning system. Hit the image for more detailed info on this unit.
18. Tree Shaped Bookshelf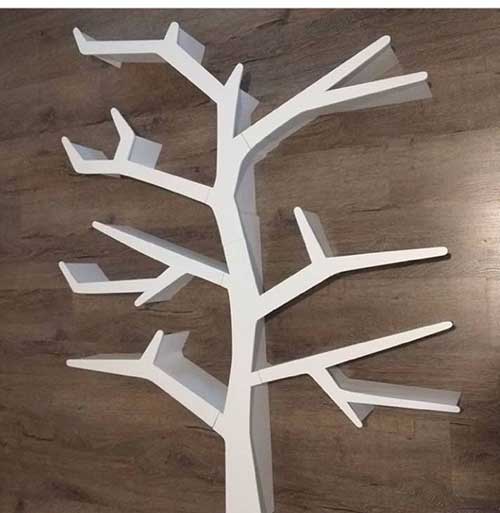 Read More or Buy on ETSY Here ($530 at the time of publication)
A tree shaped bookshelf is a pricey but awesome gift idea if it's within your budget. The shelves are expertly crafted using the highest quality wood.
The design is made with the highest level of craftsmanship, so it does take some time for the company to make. While this is a home run gift make sure you order in advance and see if the company will be able to finish the product by the time you need the gift. If they can't finish it in time you can always do what my family does. Just print off a picture and say this is what you're getting. While it's not quite as exciting at the time it will be worth the wait! Because each tree shaped bookshelf is handmade, they are each unique and have their own individual character.
19. Pickup Bed Organizer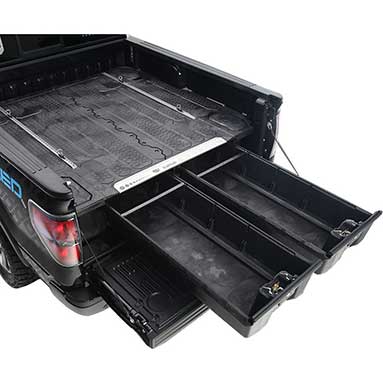 Read More or Buy on Amazon Here ($1149.99 at the time of publication)
The Decked Company makes some awesome pickup bed organizers that come in different models to accommodate many popular truck models. The product is made with a durable steel frame and has steel handles that last.
A truck bed organizer is a great gift for anyone that uses their truck a lot. Some guys live out of their truck, so an organizer in the back makes life a lot easier. A great thing about these organizers is that they do not require any drilling into the truck. They use J hooks that attach to the tie downs to secure the bed.
The organizer is very strong and has a 2000-pound load rating on the top. The drawers are rated at 200 pounds each.
The product is built in America, spatially efficient, ergonomic, and the drawers are waterproof. There are some cool accessories like locks, trays, dividers, drain plugs, and many others.
20. Propane Fire Pit Table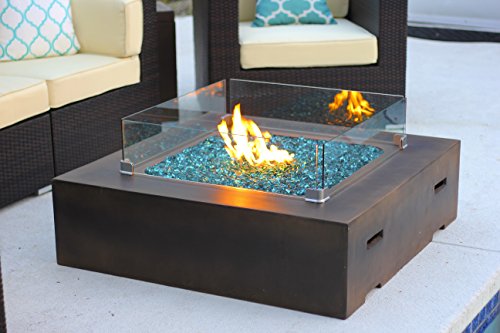 Read More or Buy on Amazon Here ($1499.00 at the time of publication)
This concrete propane fire pit table has a modern design and comes in many colors. The table measures 42 inches by 42 inches, which is 3.5 by 3.5 feet. This is an expensive gift idea, but it is one that the recipient will surely get a lot of compliments on.
This concrete fire pit table comes with a glass guard and fire reflective crystals. The table burns liquid propane and is rated up to 50,000 BTUs of heat. On the low setting, you can expect to get about 28 hours of burn time on the lowest setting or 10 hours on the highest with standard 20 lb tank.
The table is cast from lightweight concrete. The table itself weighs about 88 pounds, but after the glass guard and fire crystals are installed it does weigh over 100 pounds. It is light enough to be moved by 2 people, but still heavy enough so that you don't have to worry about high winds if you have the table outside.
AKOYA Outdoor Essentials is the company that sells this table. If you have questions, comments, want to read customer reviews on amazon, or just want to see other similar designs just hit the link at the top of the page.
21. Hammock Tent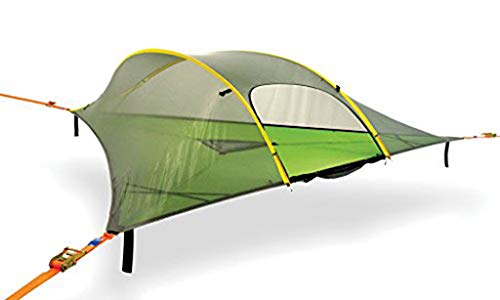 Read More or Buy on Amazon Here ($650 at the time of publication)
A suspended tent is a super cool gift idea for anyone like likes to spend time outdoors. The hammock tent has three anchor points. It holds up to 3 people. It comes with a polyester top that can be removed or quickly put back on if it rains.
A suspended tent is a great way for you and your items dry while outdoors. Along with staying off the potentially wet ground, it also keeps away most small bugs or other animals that like get into ground tents. The tent has 4 internal pockets to store gear.
Tentsile, the company that makes the tent, states it sets up in about ten minutes. From reviews, I've read many people said the first time it takes a little longer than that because it's much different than a setting up a conventional tent. The tent is made from durable materials, so you don't need to worry about it tearing easily.
The floor area of the tent is 75 square feet. One review I read said that after using this tent they will never sleep on the ground again.
22. Treadmill Workstation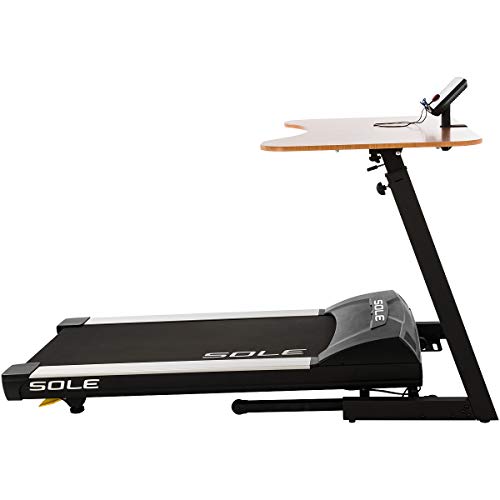 Read More or Buy on Amazon Here ($1299.99 at the time of publication)
Need a gift for someone that is always working? A treadmill workstation is a great present for someone who wants to be more active, but their lifestyle doesn't allow for it. But a treadmill desk has more than just health benefits!
Treadmill workstations are becoming more and more popular as sedentary workers realize the long-term health consequences of sitting at a desk for hours upon hours. On top of the health benefits, many studies now show that standing and treadmill desks boost mood and productivity!
The average American now spends over 9 hours a day sitting, which many believe is a major cause of the increase in metabolic diseases, certain cancers, back pain, and many other problems. Walking slowing also increases circulation to the brain and some studies show it can help improve memory by as much as 15 percent in a 6-month period. Staying active promotes a healthy body weight, healthy sleep patterns, and physical wellbeing.
The TrekDesk Treadmill Desks Company makes some of the top walking workstation units on the market. It is rated to hold up to 58 pounds. The unit works with almost most treadmills. The desk measures 74 inches by 34 inches and has an adjustable height range from 46.5 to 56.5 inches. The foldable design makes it easy to store when it is not in use. See the product information page for warranty information.
23. Indoor Infrared Sauna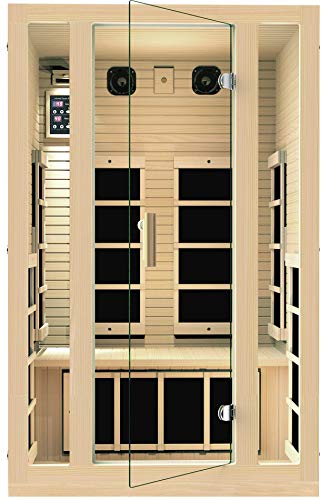 Read More or Buy on Amazon Here ($1128.79 at the time of publication)
JNH Lifestyles makes this very popular 2 person indoor infrared sauna. Unlike many cheap saunas, JNH saunas contain no plywood. Instead, they use beautiful double layered Hemlock panels that easily fit together. This allows the unit to be assembled, disassembled, or moved with no tools. The unit has a ton of unique features, including 2 built in premium speakers, that make it the best indoor infrared sauna for home use.
The JNH Lifestyles 2 person infrared indoor sauna is equipped with 7 of the latest far infrared carbon heaters. The sauna is made using high quality double layered Canadian Hemlock wood. The carbon far infrared heaters are situated in the back, side, and calf area for optimal heat distribution.
The sauna's digital thermostat clearly displays temperature and has simple buttons that allow users to easily control the temperature. Many users report placing the sauna indoors in their basement, attached to a bathroom, or even in their garage.
The front of the sauna has a see-through door that is made of safety glass. The glass is made with withstand temperature changes and insulate the sauna.
The sauna requires no tools to assemble. It comes in panels that are easy to connect. The panel design makes the sauna easy to break down and move to other locations.
Inside the sauna, there are energy efficient LED lights. The company advertises these lights as being 50 percent more efficient than standard light bulbs. The unit has a width of 47.3 inches (3.941 feet), length of 39.5 inches (3.291 feet) and height of 75 inches (6.25 feet).
If you have questions or comments about this infrared indoor sauna kit, feel free to leave them below.
24. Latest Apple Watch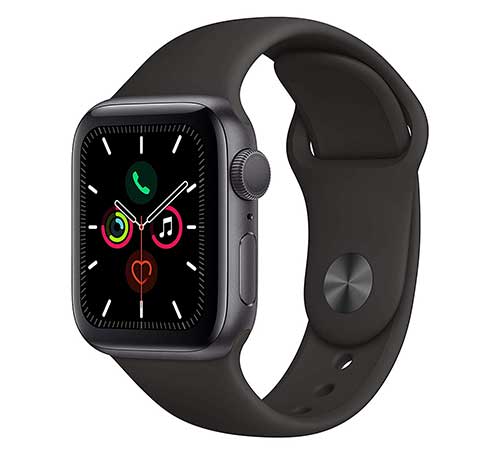 Read More or Buy on Amazon Here ($414.00 at the time of publication)
Watch is a great gift idea for those with an active lifestylethe latest apple watch is a handy tool.
With the latest apple watch, users can read maps, send texts, receive texts, set reminders, check email, play music, get directions, and access Siri while they're away from their phone. Yes, Siri does worth with LTE.
25. Home Row Machine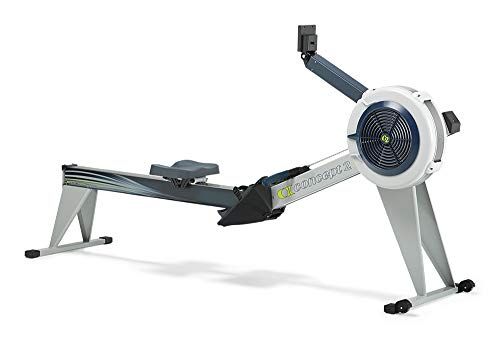 Read More or Buy on Amazon Here ($1160.00 at the time of publication)
In my opinion, the Concept2 Model E is by far the best home row machine in the 1000 dollar price range you can buy in 2018. The Model D is a solid rower as well, but I will explain why I recommend the model E below. Concept rowers are great for many reasons, but most importantly they're smooth, quiet, and well made. Although this machine is fairly expensive, most users say it was well worth the investment.
A rowing machine is one of the best ways to get a full-body workout that is both effective and low impact. It is great for building aerobic power and muscular endurance. For many people, running or lifting weights is too hard on the joints. Having a home row machine makes it easy to get a full body workout whenever time permits.
What is the Difference Between the Model D and Model E Rower?
The most notable difference between the Model D and Model E indoor rowers is the seat height. The seat on the model E sits 20 inches off the ground, compared to the model D's seat, which sits about 14 inches above the ground. The higher seat on the model E makes it easier to get on and off the machine.
The model E's metal components have a gloss finish, giving it a nicer look in my opinion. The monitor on the model E is fixed and longer. The E model also has a nickel-plated chain.
The Advanced PM 5 Monitor
he row machine is equipped with the performance 5 monitor. The monitor is the best part of the unit. The advanced monitor displays real-time accurate data after each row. The intuitive design of the screen makes it simple and easy to use, even for people that aren't tech savvy. The monitor is backlit, making the screen easier to read. If you want to track and record your progress, simply insert a USB flash drive and save your data. The model E has a longer monitor arm that makes it easy to reach the heart rate monitor. You can also buy a wireless heart rate monitor and sync it with the monitor to get track your heart rate in real time.
Other Key Features
The Concept 2 indoor rowing machine measures about 8 feet long by 2 feet wide, but requires a footprint on 9 x 4 feet and has a maximum capacity of 500 pounds.
The wheels on the rower make it easy to move around a room and reposition. When the machine is not in use, it can be broken down quickly (under 5 seconds) and stored.
The initial setup is easy and quick (many users say they assembled the unit in under 10 minutes) and easy.
For more information, to read customer reviews, or to buy this rower on Amazon, just hit the check it out link on the top of the page.
If you have questions or comments, feel free to leave them below.
26. Smart Coffee and Espresso Maker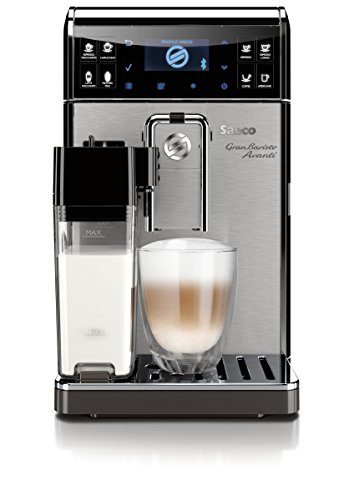 Read More or Buy on Amazon Here ($1199.95 at the time of publication)
The Saeco company makes the best fully automatic smart coffee and espresso maker combo on the market for home use. The Avantai app allows users to choose between 18 preset drink combos. The device is app-controlled using small electronics like iPads, smartphones, and tablets.
The machine has 18 unique and preset drinks combinations including espresso macchiato, double espresso, latte macchiato, cappuccino, americano, café cream, and many others. Regular users can create custom profiles, allowing customize, save, and brew their favorite drinks.
The iPad, Tablet, and Smartphone App
The Saeco Avanti app guides users towards a perfect drink, and optimized drinks to their unique strength, length, temperature, and taste preferences. The queue function allows guests to place orders ina queue. Guests can pass around the iPad or use a smartphone to place customized drink orders.
Perfect Milk Frother
The devices utilizes a patented dual chamber carafe that froths the milk twice, then smoothly releases a creamy froth layer into the cup at the perfect temperature.
The Powerful Coffee Grinder
The grinders on the machine are built to last. The ceramic grinders are quiet and perfectly grind beans to the desired coarseness every time. They also slowly grind the beans in order to preserve essential oils. Coffee bean oils are thought to have antioxidant, anti-depressive, and beneficial properties.
The Fast Heating and Powerful Broiler
The broiler in the smart coffee maker makes it possible to get professional grade coffee and espresso without the wait.
Choose Between Coffee or Espresso
Saeco uses a patented VariPresso Breqing chamber and adjustable brewing pressure capabilities to prepare a variety of drink combinations for any occasion.
Easy to Clean Design
Saeco designed the smart espresso maker to be easy to clean. The brewing group is removable and allows it to be easily cleaned. Homeowners can also fall the Apps step by step instructions to maintain, clean, and descale their machine.
To get the latest product information, or to buy this product on Amazon, just hit the check it out button at the top of the page.
Feel free to leave questions or comments below.
27. White Gold Blue Sapphire Necklace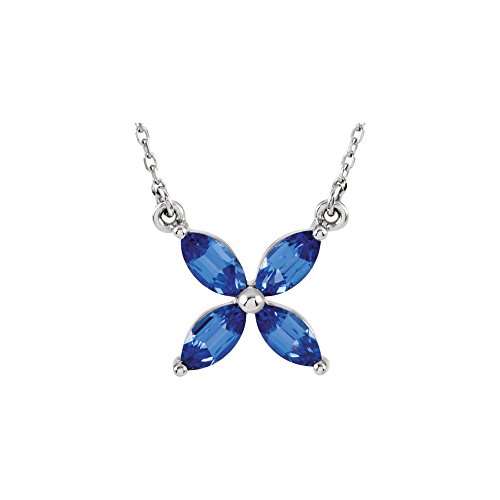 Read More or Buy on Amazon Here ($623.25 at the time of publication)
A blue sapphire is one of the most valuable sought-after gemstones. This beautiful flower themed white gold blue sapphire necklace is flower themed.
This Chatham created 14k white gold blue sapphire necklace will surely be a home run gift! The 16-inch necklace has a sharp looking flower design. A Chatham necklace is a great gift for someone you care about. Another great thing about this sapphire necklace is you can get it right on Amazon. For the latest pricing and product information, or to view similar jewelry, just hit the check it out link above.
Be sure to take a look at our other categories if you're looking for cool products for women! If you have questions or comments let us know below.
28. Smart Luggage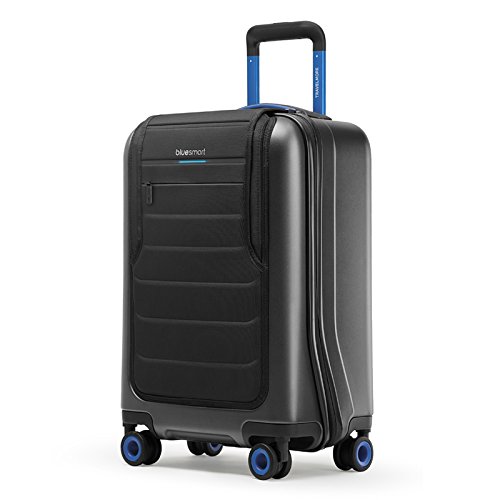 Read More or Buy on Amazon Here
BlueSmart is known for its high tech industry leading smart luggage. The smart carry on suitcase you see here is their series 1 model. It has GPS tracking, a built-in handle scale, multiple USB charging ports, lockable design, free phone application, and a whole lot more. The series 2 model is coming out soon (more info on the series 2 at the bottom of the page). First, I'll talk about the series 1.
A smart carry on suitcase has a built in GPS that allows travelers to track their luggage anywhere in the world. The remote locking technology allows travelers to lock their suitcase using the free smartphone application. It has a built-in charger, so you can say goodbye to looking for open chargers at the airport to charge your phone. The series 1 is a high tech piece of smart luggage that won't let you down.
The Compact Design Makes it a Perfect Carry on Suitcase
The suitcase was designed to be super durable and meet carry on standards. The polycarbonate exterior is water-resistant and can take a beating. It has a compartment allows travelers to quickly store and access an iPad, tablet, or laptop (up to 15 inches).
Protect Your Valuables with Locking Feature
The digital locking system is approved by TSA and allows travelers to lock and unlock their suitcase right from their smartphone using the free application. With a smart suitcase, you can rest assured your personal items are locked away safely.
Never Lose Luggage Again with GPS Tracking
The GPS tracking feature allows travelers to track their luggage anywhere in the world. Most people have had the experience of an airline losing their luggage and not knowing exactly where it is. With a smart suitcase, you'll be able to track exactly where your suitcase is right from your smartphone.
Built in Handle Scale
The handle of this smart carry on suitcase doubles as a scale. You'll be able to know if your luggage meets airline weight standards just by holding it from the handle. You can check the weight right on the free phone application.
2 USB Charging Ports
With built-in USB ports, you will never have to wait in crowded areas of the airport waiting for a charging station to open. The USB charging ports are capable of charging most small electronics like phones up to six times.
Still Stumped? Here Are Some Additional Tips
This section is for those of you who have no idea where to start or are totally stumped. The truth is that there are so many cool and unique products on the market that most people don't even know exist. That leads us right into our number 1 tip!
1. Surprise them with Something Unique
With the growing number of one of a kind products on the market, I recommend looking for something totally unique. When you are looking for a present around one thousand dollars you have a ton of options, so buy some extraordinary not ordinary. If you think outside the box, shop around, and reference gift lists like the one below, you'll come up with plenty of fresh gift ideas.
2. Cool Gadgets and Electronics
Gadgets and electronics that make life easier always make great presents. Things like drones, automatic lawn mowers, high tech watches, expandable suitcases, robot vacuum cleaners, and floating Bluetooth speakers, and high entertainment systems, are all cool gift ideas.
3. What is the Occasion?
Are you looking for an anniversary gift, birthday gift, Christmas gift, or another holiday? If you buy something tailored to the occasion you're already one step ahead. This is truer for some occasions than others. For holidays like Christmas or birthdays, you can really pick out anything, but for an anniversary or Valentine's day, you might want to really look for something geared around that particular occasion. If you're trying to figure out what to buy for an anniversary or Valentine's day, consider a vacation or that that special someone somewhere they have always wanted to go.
4. Jewelry?
Sapphires, diamonds, gold, silver, earrings, necklaces, and wristbands are good gift ideas depending on the person you're buying for. I mean, you'll never hear a girl say oh darn a diamond. That said, sometimes odd gifts are better. Anyway, just take a look at our list of the best gifts for 1000 dollars, you'll know if it is a good present or not right away.