Turning 40 is a big milestone in life. At age 40, you typically have a lot more responsibilities than you used to. It's important to remember to give yourself a break sometimes and have some fun. That's why we decided to put together an epic list of 40th birthday party ideas for women.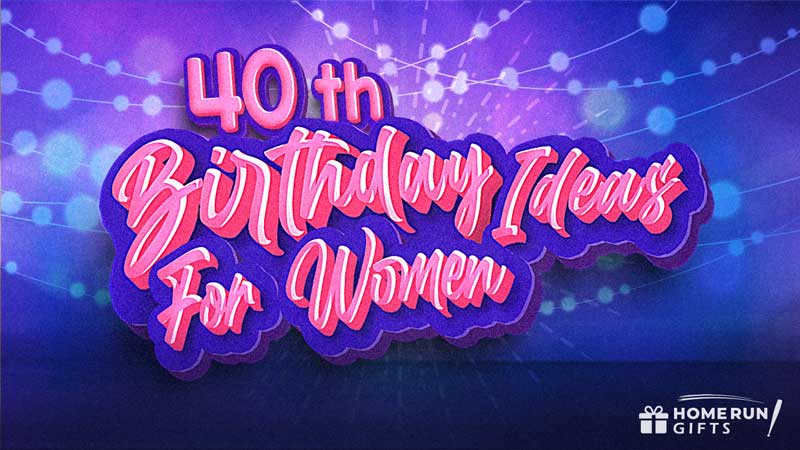 We've included a wide range of activities to choose from, so there really should be something for everyone! If you're interested, we also have a huge list of gift ideas for 40-year-olds and another article on 40th-birthday ideas for men.
1. Have a Fondue Party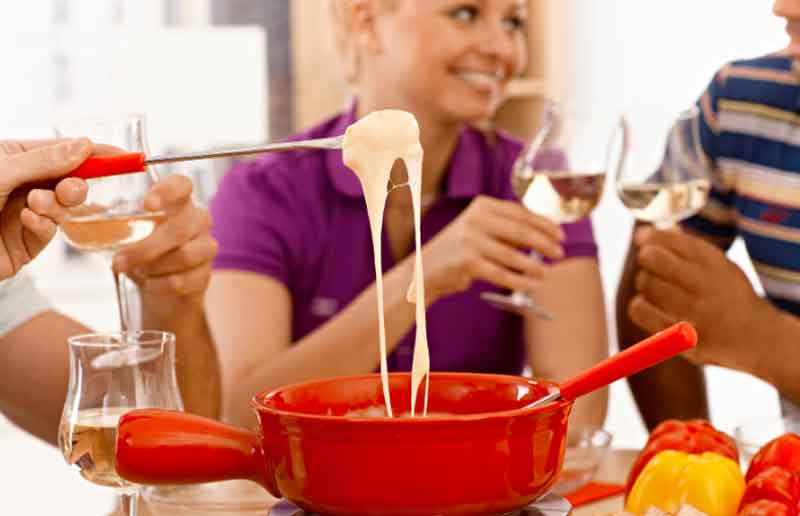 A 40th birthday deserves a fondue toast for all the cheesy moments. The Swiss have figured out a way to melt away all the trouble with some delicious cheese. Melt some amazing cheddar or gruyere in a communal fondue pot and add it to some cold cuts, vegetables, or fruit, and now you have transformed the party from great to fondue-ful. Invite guests to dip their skewers and join in the fun. Pair it with some nice wine, and don't forget to set the mood with some soft lighting and some music to add to the ambiance of the party.
2. Renting a Cabin in the Woods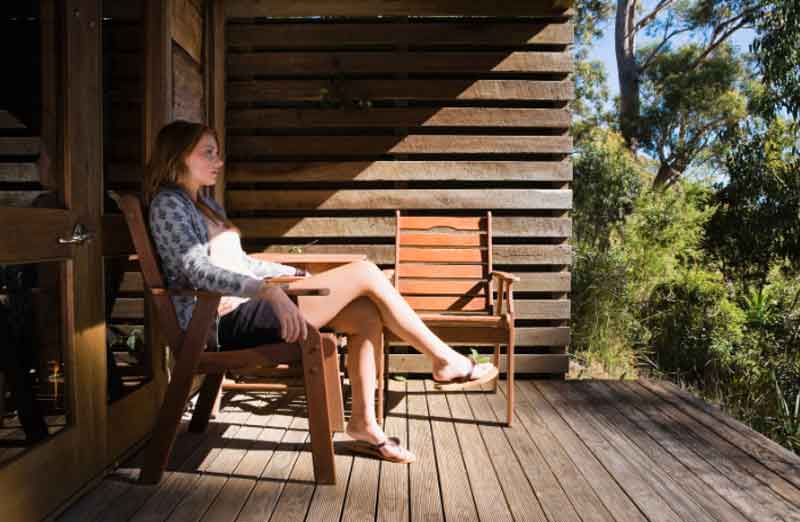 A cabin in the woods feels like the perfect place to unwind and escape from busy city life. Sometimes downtime with loved ones is what we need to relax and recharge. The tranquil environment is a favorite among many, as it can be both intimate and enjoyable. This can also provide a perfect backdrop for some hiking and wildlife watching. Alternately, set up a bonfire and gather around with friends and families to share stories while roasting your marshmallows. A nostalgic atmosphere can be created by adding some delicious s'mores to the setting. Play some music or songs to create a sense of camaraderie.
3. Birdwatching Trip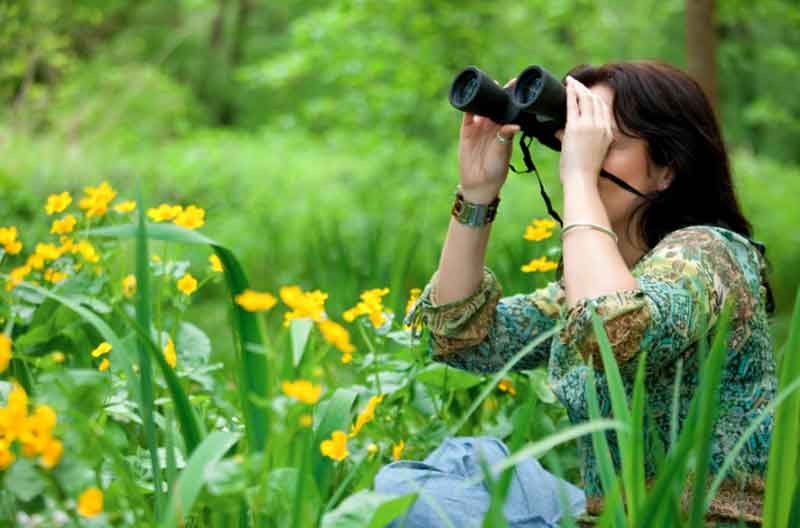 Want to spend your birthday with magnificent feathered creatures and a flock of friends? Well, then, a birdwatching trip is the perfect outdoor activity that would create memories that would soar higher than ordinary celebrations. Drinks and food can be arranged by anyone, but the key to the trip is to pick a spot with a high concentration of bird species. Consider picking a national park and looking for one that provides a tour service. The next thing you need to look for is your transportation, followed by having access to gear like binoculars, field guides, a birding app, etc. To turn this trip from a mere birdwatching trip into a birding adventure, consider hiring a guide who would know the perfect spots to watch and help you with bird behaviors, tips, facts, etc.
4. Wine Blending Class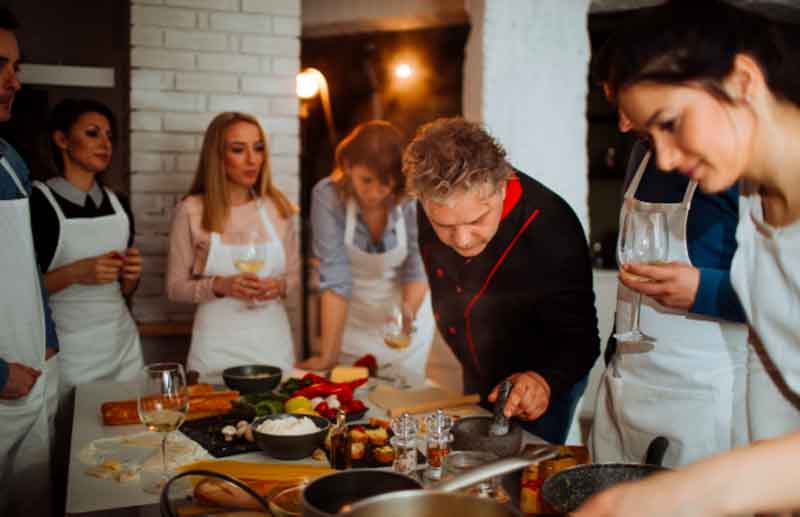 Even if you aren't a wine enthusiast, you probably, at some point, have been curious about the wine blending process. On the occasion of your 40th birthday, give your family a unique experience. There are several wineries throughout the country that provide wine blending courses. Request the winemaker to show you the nuances of winemaking and consider booking in advance so that it can accommodate your entire group. The instructor will teach you the techniques and how to identify each wine's aroma, taste, and texture. Take the opportunity to ask the instructor to teach you about mixing different wines to create a perfect blend. Lastly, you can request to keep the blended wine as a keepsake or pour one out in celebration of your special day.
5. Going to a Comedy Show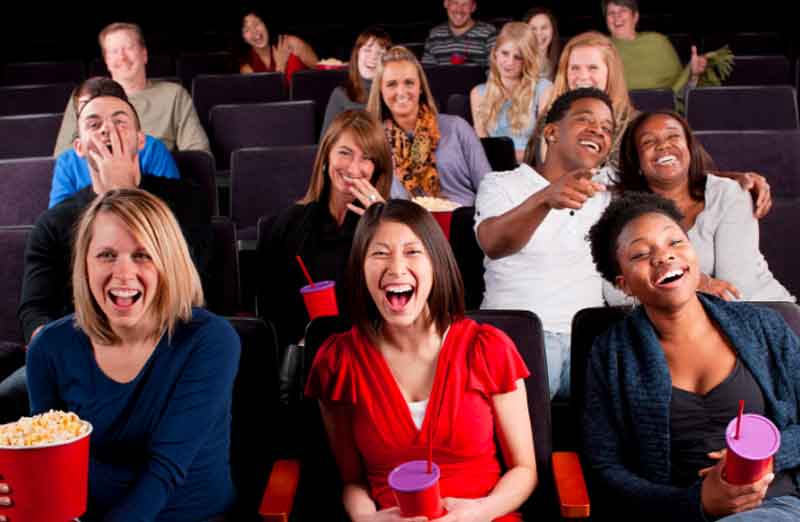 Who doesn't like to laugh and have a good time? Attending a comedy show with friends can be an entertaining experience about which you will talk for years to come. Some comedians are exceptional with their crowd work. If you are hosting a fun night for a friend's birthday, don't be afraid to volunteer or shout out a suggestion to the comedian. It's all fun and games. A comedy show can be a new experience for letting loose and having fun. Take a few minutes to read up on the comedian, and don't be afraid to laugh. Who cares if you accidentally spit out your drink? It's all part of the experience.
6. DIY Ceramics Party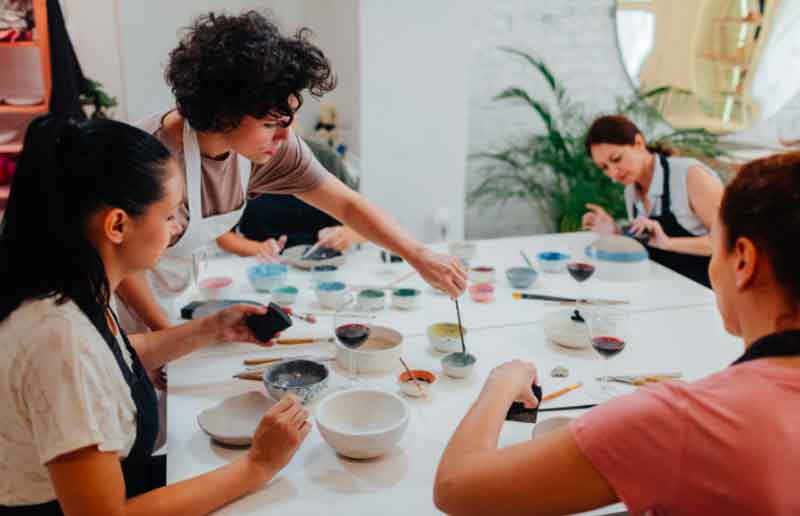 Want a fun and unique way to celebrate your 40th milestone? Throw a ceramics party! Get creative with your friends and make mementos you will cherish for years to come. You would need supplies like ceramic pieces, paint, and brushes for the party. Make your guests choose from a variety of ceramics, such as figurines, vases, pots, and other items. Adding a theme such as floral, beachy, or minimalistic to the party can make it more cohesive. If necessary, provide instructions so that everyone is aware of the techniques, and lastly, don't forget to have fun and enjoy the process.
7. Escape Room
You are definitely escaping the ordinary celebration with this idea. It's a fun way to spend time with friends while challenging your mind. You can designate a space in your home that will serve as an escape room. Choose a theme for the escape room that the birthday girl could find intriguing before coming up with a sequence of puzzles, hints, and riddles. Don't forget to incorporate décor or furnishings to create a more immersive environment. Make sure to have a system in place to provide necessary hints to the guests. Last but not least, once the participants have escaped, don't forget to celebrate with food and drinks.
8. Volunteer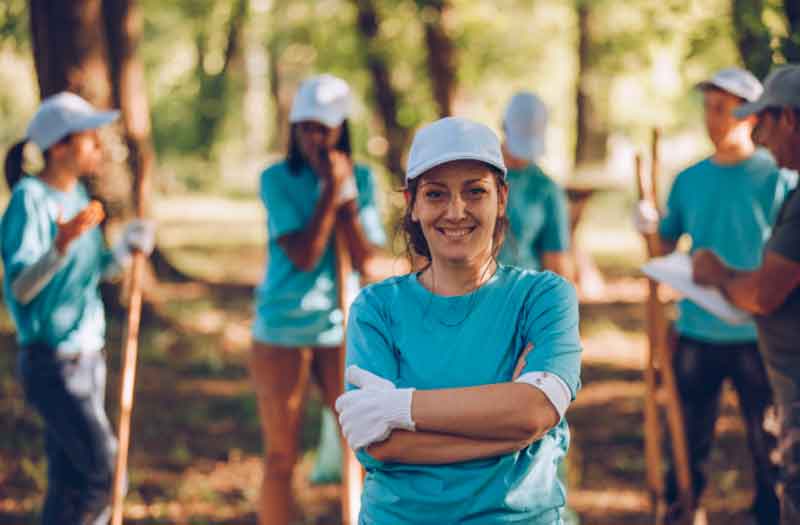 Are you seeking a way to make your time count? Volunteering is a non-traditional yet immensely rewarding path to explore. Pick a cause that's meaningful to you and invite friends and family to join in the joyous occasion. Choose a project where you can work in a group towards a common goal. Don't forget to add some entertainment by doing the activities in groups and make an effort to capture them on camera. It's important to document the experience so that you can look back on it and, if possible, try to create a keepsake out of it as well. Celebrate afterward with a hearty meal with friends and family and reflect on your day.
9. Stargazing
Stargazing allows you to connect with the mystery of the cosmos. Spending time with your friends or loved ones on a hilltop where you can spread out blankets to enjoy the view can be an exceptional experience in itself. Bring a telescope or a set of binoculars to get even closer views of the celestial objects. There is a reason why the moment from The Notebook was one of the most watched, even if lying out under the stars and thinking back on former times might sound clichéd. Channel your inner Allie and Noah and appreciate the beauty of the universe.
10. Flavor Frenzy
Organize a culinary challenge with your buddies. Challenge your friends' palates by asking them to guess the ingredients in each course. To keep things simple, plan a menu in advance. The cuisine can either follow a theme or be customized to the birthday girl's tastes. Additionally, add a few foods and drink trivia questions to make the party more engaging. At the end of the night, you can gift a party favor such as an apron, a knife set, or recipe cards to the friend with the most points. Create a memorable night for the birthday girl and her friends with this idea.
11. Broadway Show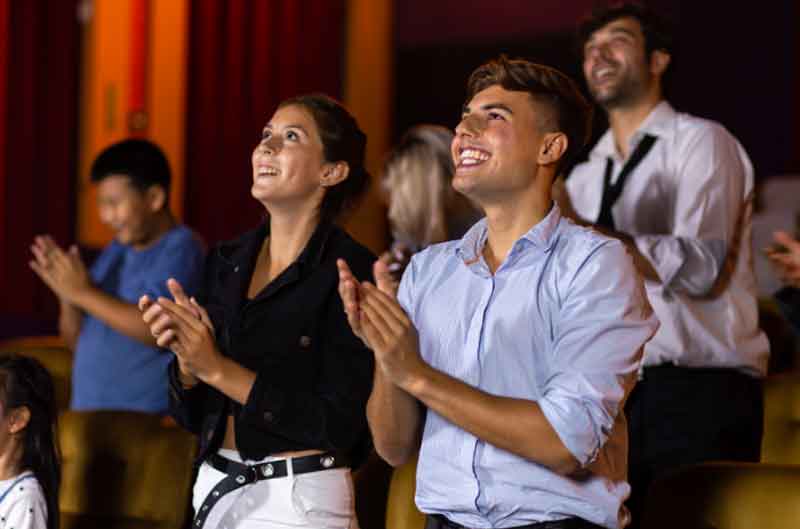 Attend a Broadway performance to commemorate your 40 years of showstopping accomplishments. Choose a show according to the birthday girl's interests, and don't forget to check the recommendations before booking the tickets. Enjoy pre-show beverages with your loved ones to make the most of the evening. To celebrate the event, encourage your guests to dress up and make an attempt to reconnect with old friends. Don't forget to sing and clap along during the show and to capture these moments. With a little planning, this could be one of the most creative birthdays you could ever spend with friends and family.
12. Horseback Riding in a Wine Country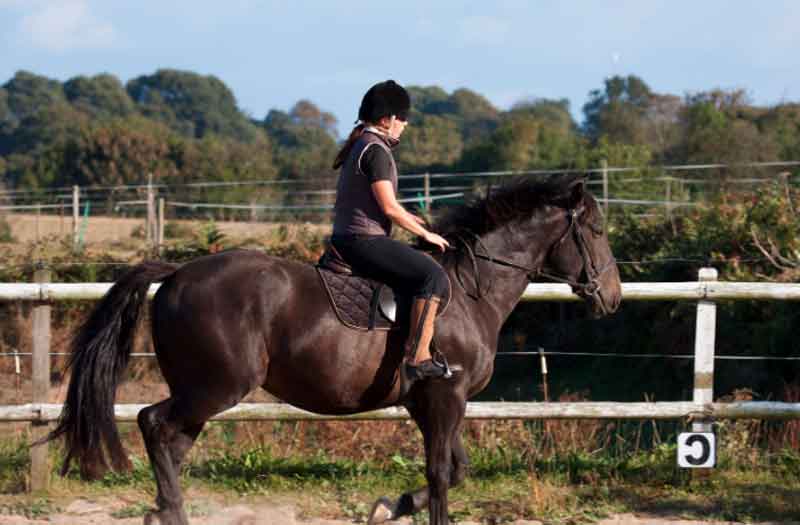 Riding horses through scenic vineyards feels like an experience that's straight out of a movie. Say hello to the most beautiful scenery and the best vineyards in the nation. The tours usually last from a few hours to a day, depending on the itinerary. The horseback rides are suitable for both beginners and experienced equestrians. Don't forget to pack long and comfortable clothing with closed-toe shoes, along with sunscreen and a hat to protect yourself. Indulge in a gourmet lunch afterward, followed by some lessons about winemaking to make the most of the day. This celebration will leave you with cherished memories for years to come.
13. Bubble Soccer Game
Who doesn't like soccer? Who doesn't like bubbles? You combine both of them, and you have invented one of the most thrilling games. The game rules are similar to soccer, in addition to wearing inflatable bubbles or zorbs to add extra fun to the challenge. The idea is to score goals against each other while maintaining your balance and staying upright. This can be a fun birthday game and could be played both indoors and outdoors. In addition, it also makes a pretty great workout routine, as the bubble suits add resistance and make it harder to move and play the game.
14. Virtual Reality Game Experience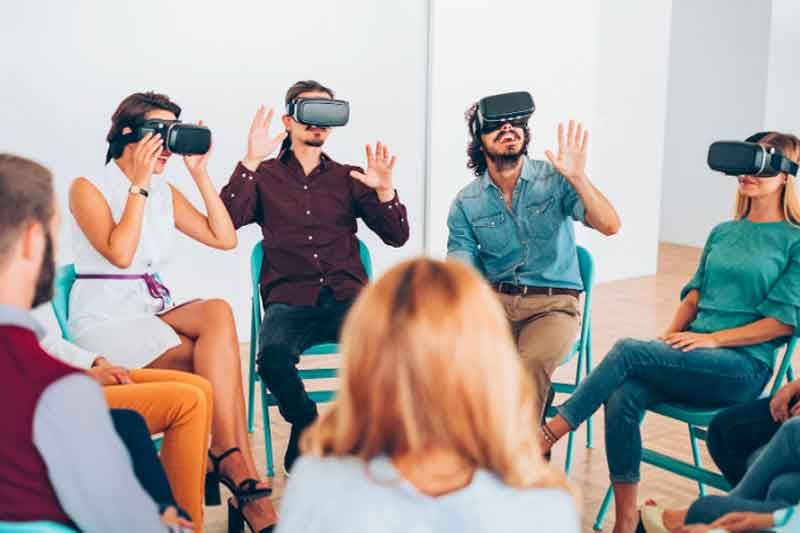 Virtual reality games can be a huge success while planning parties. You must have seen young adults roaming around with head-mounted gear and wondered what it did. So go ahead and embrace your inner child. In order to give gamers the most realistic virtual reality experience possible, these headgears track players' motions and display films or images to them. You can choose from a range of games on your special day, from simulation to action-packed. You can make numerous distinct teams or select your own squad. The majority of these games provide a multiplayer option, so you may play them with your friends and family.
15. Coffee Tasting Party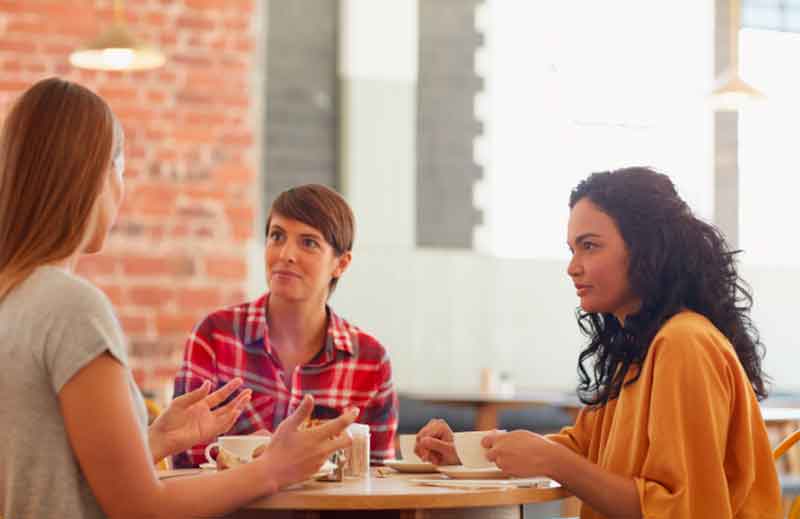 You have heard of wine tasting and beer tasting, but have you heard of a coffee-tasting party? This affordable yet original concept would add a "latte" of flair to your birthday celebration. Learn about different brewing techniques and coffees with this unique celebration. Make it personalized by adjusting it to the birthday girl's preferences. Additionally, you can play a blind taste test with the guests and encourage them to rate and guess the coffee based on flavor, texture, and aroma. You can get creative and also challenge your friends to a coffee art competition to show off their newly found latte art techniques.
16. The Office Theme Party
Although this is only for fans of The Office show, we are confident that those who haven't seen it would enjoy a Dunder Mifflin-icent party. The hilarious jokes and quirky backdrop would be a perfect setup for a memorable party. Set the mood by decorating the space like the show's iconic office area. Add background details, like the gray balloons for Kelly's party or Dwight's bobblehead. Get inspired by the variety of iconic foods from the show, such as Kevin's chilies or Angela's brownies. Host a trivia night where friends and family can show off their knowledge from the show. End the night on a special note by handing out a Dundie award to the one with the most points.
17. Medieval Europe
Take a cue from history and immerse yourself in the Middle Ages in Europe. The secret to a successful medieval-themed party is to include both enjoyable and historically accurate aspects. Channel your inner knights and princesses and ask your guests to dress like them. Add originality to the party by decorating the place with ancient flags, sword shields, banners, etc. You can organize a candle-making contest for the guests to make it as accurate as possible. Bonus points if you could arrange the dinner table with Medieval Europe-inspired food and drinks like roasted meat, cheese, mead, etc. With the right nix, your medieval-themed party would be a hit among friends.
18. Hot Air Balloon Ride
A hot air balloon ride is an excellent way to celebrate your 40th birthday. For many people, seeing the globe from above and taking in the breathtaking views may be a once-in-a-lifetime opportunity. Although it may be more costly to do it with a large group of friends, if you want to celebrate your special day with a special person in your life, you should definitely consider it. Bring a fruit and beverage basket and sip on your favored beverages while admiring nature's splendor to make the journey more memorable. Last but not least, remember to take all necessary safety measures.
19. Book-Themed Party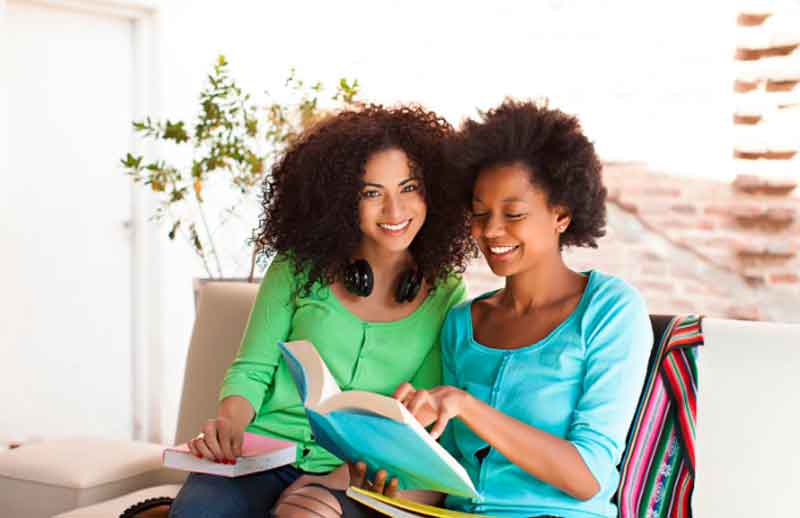 If you are a bookworm and often get lost in the literary world, then this might be the way you would like to turn the page to the next chapter of your life. Go the extra mile and send birthday invitations to your friends that look like bookmarks. Transform your living space to match the theme of the party. Set up reading corners and use books as centerpieces on the tables for an authentic experience. Arrange a discussion about your favorite novels, followed by a fun-filled trivia night about your favorite literary characters. Pay homage to the greatest authors with this memorable and fun-filled idea.
20. Mixology Class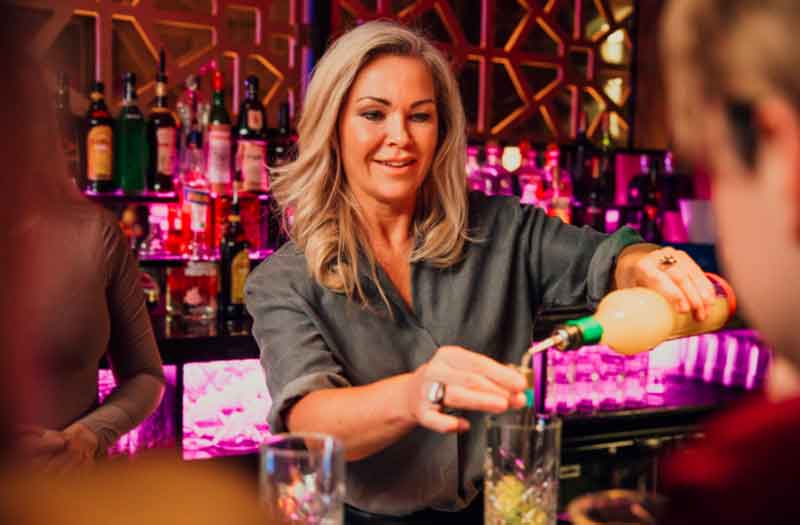 Shake and stir things up for your 40th milestone by signing up for a mixology class. Either look for local bars that offer these classes or hire a mixologist for a party at your house. Make a group activity out of it and encourage your friends to follow instructions and come up with their own versions of fun drinks. Make sure to have all the ingredients you require for the party so that each drink ends up reflecting the guest's individual creativity and preferences. Don't forget to serve appetizers to the guests that match the theme of the party. This would be the perfect recipe for a delicious party.
21. Cake or Real Party
Cake or real is one of the trendiest topics today. The idea is to guess the objects and whether they are real or made of cake. Set up the party by choosing visually interesting items that might be challenging for the guests to choose from. Set up things like burgers, chicken wings, etc., and ask your guests to stand at a distance and guess. Adding intricate details makes the game more fun, so make sure to ask your cake decorator to pay extra attention. Decorate the place to match the atmosphere of the party, and have a real prize at the end of the game for the winner. To add to the hilarity, consider making the prize out of a cake.
22. Scenic Train Ride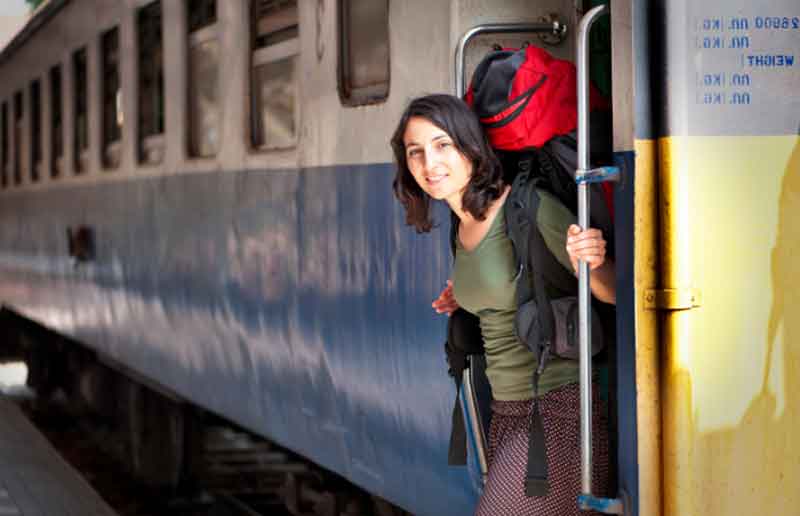 Looking for a memorable birthday experience? Then consider a trip through the magnificent San Juan Mountains or take in the stunning views of the Grand Canyon on a scenic train ride. This is your way to choo-choo choose one of the best yet unconventional ideas for your birthday. Plan the arrangements in advance and make sure to do research before choosing a destination. Consider the length of the trip and make sure you have arranged for necessary food and drinks along with your train tickets. Try to learn about the routes, and don't forget to make memories and click pictures of your special day.
Related Article: 50th Birthday Party Ideas That Are Fun and Exciting
23. Elegant Meal in a Michelin-starred Establishment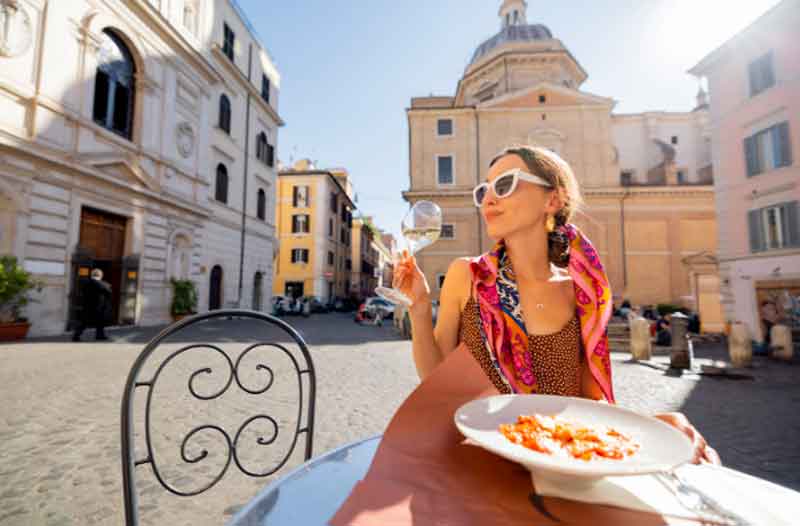 Your 40th birthday deserves to be lavishly celebrated and remembered. A Michelin-starred dinner is not just any average supper, so this one might be a tad pricey. It is a culinary trip designed and perfected by the world's top chefs. It is the ideal approach to pamper yourself and enjoy a wonderful experience. The servers are attentive and will make sure to pay attention to your choices and preferences. Taste and learn about the unique combinations of the culinary world while soaking up the atmosphere. Take this opportunity to make yourself feel appreciated for all the achievements in your life.
24. Sunset Boat Ride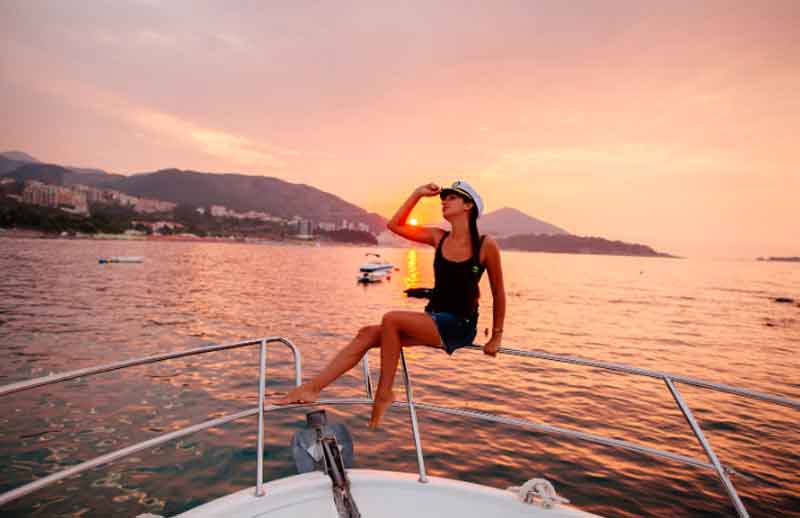 Consider the serene sound of the water bursting past as the sun sets, providing the ideal setting for one of your most tranquil birthday celebrations. Spend valuable time on the journey with your friends and loved ones while taking in the stunning sights of the coastline. Consider asking the captain to let you sit on the bow and enjoy the breathtaking scenery while the boat glides across the sea. As the sun sets, the captain will anchor the boat in a peaceful bay away from the city's hustle and bustle. The guests will then be served champagne and hors d'oeuvres to savor as they watch the sun slowly dip beyond the horizon.
25. Snorkeling Trip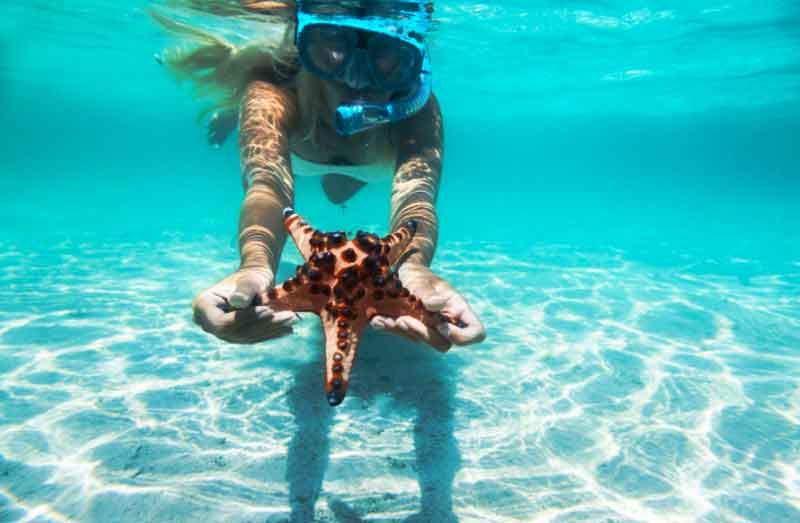 If you are seeking a close encounter with the wonders of the sea, then this trip is tailor-made for you. The way to get started is by first looking for and researching the perfect spots that offer the activity. Secondly, remember that not everyone is a born expert, so hiring a guide is your best option to make the experience go from fun to amazing. Research the gear you would require, and don't forget to check the weather and water conditions before you head out for your trip. You can plan the trip with a group of friends or, for a more intimate birthday, with a special one. Don't forget to stay hydrated and get to learn more about the magnificent aquatic creatures.
26. Zip Lining Adventure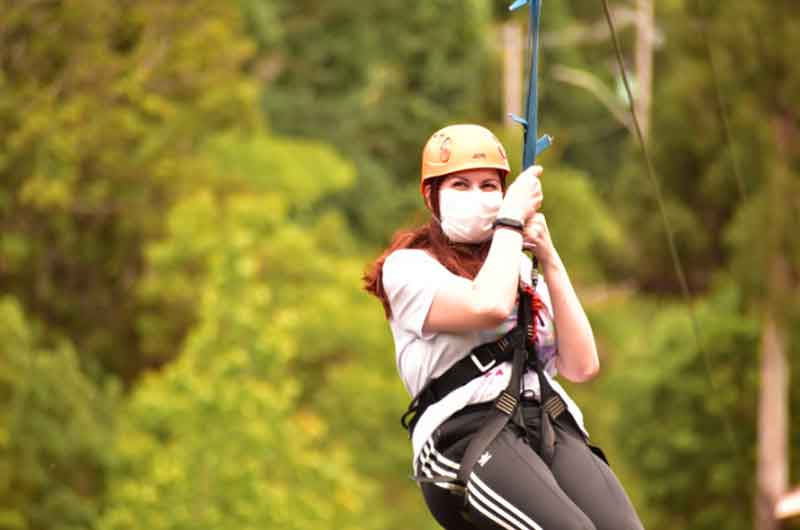 Do you want an exhilarating way to enter your 40s? Do you want an adrenaline rush while your special day is packed with adventure? Well, then, you can't go wrong with this trip. For your big day, consider a zip-lining adventure in the mountains. You can enjoy it with people of all ages, and they are remembering this birthday for the thrill and excitement. Make sure that you do plenty of research before you book the spot and follow appropriate safety measures. Wear appropriate clothing and perhaps book a hotel nearby later to enjoy the scenic beauty, and there you have an adventurous yet fun birthday.
27. Rooftop Party
Say goodbye to the mundane and dull party and hello to the city's most gorgeous skyline and greatest view. A rooftop party is unique in itself. Look for a venue, but if you already have one, you can plan it in a more cost-effective manner. The best parties aren't about being expensive; they're about the right execution with the right group of pals. Make sure to check the weather and have ample lighting so that your party doesn't seem dull. Serve wine and appetizers and encourage the birthday girl to cut the cake on the rooftop so that everyone can enjoy it while chatting and enjoying the view and the atmosphere.
28. Digital Detox Party
Today, we live in a world where imagining a day without any sort of technology seems unimaginable and nightmarish. A digital detox is a refreshing way to celebrate your birthday and establish a new habit to open yourself up to new experiences. Firstly, let the guests know the theme of the party, and once they arrive, have a designated area where the guests can leave their phones, tablets, laptops, or any other digital devices. Try to create a relaxing and peaceful environment. You can play peaceful music and have soft lighting to create an ambiance. You can even add some scented candles to create a tranquil environment. Plan activities that can be done without the help of technology. You can play outdoors, organize a meditation session, or play board games. Give your guests the experience of serenity with this beautiful birthday idea.
29. Nostalgic Party
Hosting a nostalgic party for your 40th birthday seems like a great way to take a walk down memory lane. Choose an era from your childhood that you would like to set up as a theme. You can ask the guests to dress according to that particular era's trend. Recreate a few high school memories or significant milestones. You can plan on watching a favorite television show from your childhood and end up recreating your favorite snacks from your school days. Ask the guests to share some of their childhood memories to make the party interactive. Take polaroids to remember the moments.
30. Charcuterie Board Theme Party
"Meat" up with friends and throw a charcuterie-themed party. The party would be so "gouda" that everyone would end up having a "grate" time. You might have seen too many videos of a charcuterie board but never tried one for yourself, so here's your chance to have a birthday that has your favorite cheese. meat, crackers, and much more. Remember, calories aren't counted on your birthday. Decide on a color scheme for the board and start creating the charcuterie board. It could include meat, fruits, vegetables, and cheese. Ask your guests to help themselves with the food and, at the same time, create their own smaller charcuterie boards to indulge in some fun times. You can either ask your guests to bring one item per guest for the charcuterie board or provide them with the necessary items. Lastly, as party favors, you can ask the guests to take home the mini charcuterie boards that they make.
31. Disco Night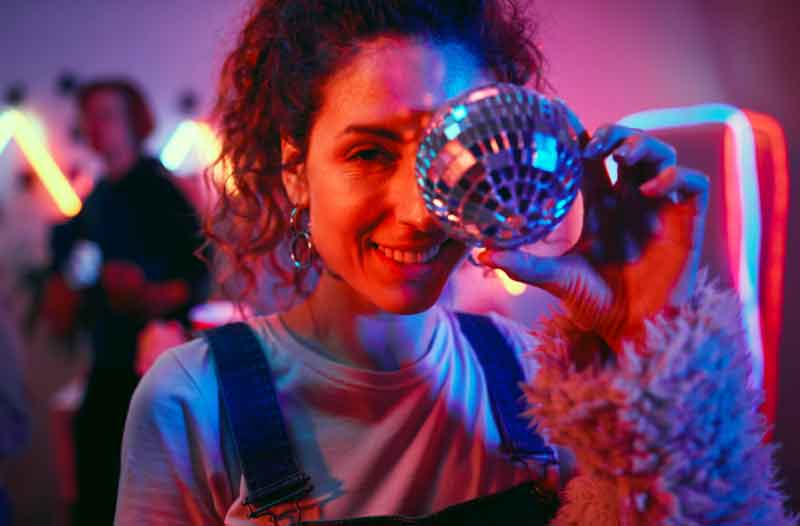 It's time to put on your dancing shoes and boogie for your 40th birthday. We are talking shimmering lights, disco balls, and funky, groovy music. We are talking Bee Gees and ABBA playing in the background. We are going back to the 70s for your special day and ordering cocktail weenies, devilled eggs, and Harvey Wallbangers. Dressing up is required, so encourage your guests to wear their best bell bottoms and miniskirts. Additionally, you can even set up a "guess the tune" contest and ask your guests to guess the famous songs from the 1970s. With the right decor, food, and music, you will have one of the grooviest birthday experiences.
32. Make Your Own Cupcake
Unleash the baker in you and your friends with this unique idea. Set up your cupcake party with colorful balloons and photo booth props. Secondly, you would require to set up cupcake stations and provide a variety of toppings like sprinkles, chopped nuts, and chocolate chips to go with the cupcakes. Before your guests get ready to create their own twists on cupcakes, make sure to provide them with spatulas, piping bags, and any other items they might require. Make a game out of it and set a timer to see the fun unfold. Encourage guests to show their creativity and reward the one with the most unique flavor with a gift card or a cupcake decoration kit.
33. Fishing Trip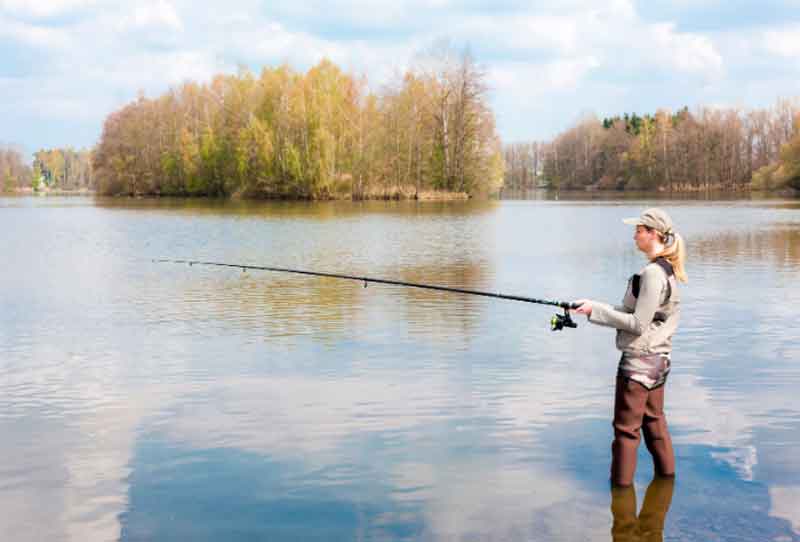 If you enjoy the outdoors and love the thrill of catching fish, you might consider a fishing trip for your next birthday. The crucial step to having a great fishing trip is to lock down a location that is known for fishing. You can make a family bonding experience out of the trip. Remember, not everyone will have an idea about the equipment, so consider bringing an extra set of gear with you for the trip. Pack your coolers with nice beer, sandwiches, and snacks that you can enjoy while fishing. Some resorts that are located near lakes or the sea even let their guests grill the fish they caught. You can ask the cooks to make a delicious meal out of it or enjoy some more quality time by grilling your own fish while enjoying the view.
34. Rent a Treehouse
If you want a day filled with adventure, suspended in the air like a dreamy oasis, then consider renting a treehouse for your birthday and giving your guests the gift of enchantment. Play a unique treasure hunt or go for a walk in nature to make the most of the day. Consider arranging a potluck-style dinner in the treehouse amid engaging conversation and delicious food. End the night on a special note by setting up a campfire and taking turns telling stories. Consider playing music and making a cozy environment with pillows and blankets to create a magical night for friends and family.
35. Hands-on Working Farm Experience
Some people like to be pampered on their birthdays, while others like learning new things. If you are the latter, then consider immersing yourself in the world of agriculture and experiencing the art of farming. Research and select a farm that best suits your requirements and the activities you would like to do on the farm. Some farms allow private tours with activities like harvesting crops or animal care. Consider personalizing the experience and doing the activities in groups. You can even choose to dress up in order to suit the surroundings. Lastly, you can gather around for a farm-to-table meal with the fresh produce from the farm and let the food be the center piece of a heart-warming celebration.
36. Emotions-Themed Party
If you want a creative way to celebrate your 40th milestone, then consider throwing an inside-out inspired birthday party. The idea of the party is to represent each emotion with different colors. You can use different balloon colors to represent each emotion, such as blue for sadness, red for anger, etc. No party is complete without a fun game, so consider playing a memory game with guests where they have to remember a sentence or a sequence of a picture after only hearing or seeing it for a few seconds. Try to make a movie-inspired menu with things like cupcakes as happy food, mac and cheese as comfort food for sadness, and kale chips as disgusts' yucky food. This unique birthday will bring out all the right emotions.
37. Brain Freeze Party
A make-your-own slushie party is definitely going to be a brain-freeze-worthy celebration. This could be enjoyed by people of all ages and wouldn't burn a hole in your pocket. Set up a space in your house as a slushie station where guests can make their own customized slushies. To add to the excitement, consider providing toppings like whipped cream, candies, sprinkles, and flavor syrups like raspberry, lemon-lime, etc. Encourage guests to get creative and use the toppings and available ingredients to whip out a unique-tasting slushie. You are 'icing' this day and adding a 'blend' of fun and refreshment with this idea.
38. Go Apple Picking
If you want to be the apple of everyone's eye, then consider taking a different approach to your 40th birthday. There are several apple orchards in the United States that allow apple picking in their local orchard. Connect with them to check if they would offer to host a birthday. The second thing on your agenda is to let your friends know about the plan. One of the amazing things about this idea is that the beautiful scenery would serve as your party backdrop. Consider a guided tour, which will help you understand the different tastes, textures, and varieties of apples. Later, you can indulge in a warm slice of apple pie and sip on some fresh apple cider. Remember, the experience isn't just about picking apples but enjoying the little things in life.
39. Ratatouille'd
A Ratatouille-themed party might be the perfect mix of fun and sophistication that you are looking for. Create an elegant French ambiance by transforming your space into a makeshift Parisian bistro. No French party is complete without wine, so do consider ordering a few bottles of French wine. Take your party to the next level by encouraging your guests to make a dish inspired by the movie, such as bouillabaisse or coq au vin. The key to executing it is providing them with a recipe and the necessary ingredients. Don't forget to set up a timer and see the fun unfold. The dish that most resemble the one made by Remy can be gifted an amazing French cookbook.\
Popular Article: 30th Birthday Ideas That Are Super Fun
40. A Golf Outing at a Top-rated Course
Trying a new sport can be intimidating if you don't know much about it. Golf is loved by many and can be enjoyed by anyone with the right approach. Regardless of your golfing skills, look for a top-rated golf course in the city. If you and your friends are beginners and are mostly there to enjoy the scenic views and have a day filled with fun, then consider hiring an instructor who can give you basic lessons to get the most out of the day. Make a game out of your new-found knowledge and challenge your friends to a mini-tournament.
41. A Pottery Party
Milestones should be about unlocking new achievements while learning from new experiences. How about getting your hands dirty for this birthday and coming out with a unique and memorable piece that will last a lifetime? If you are not a pottery pro, then you can get creative and start with smaller objects. Challenge your friends to compete, and don't forget to have access to necessary supplies such as clay, carving tools, kilns, and so on. You can mold it using your creativity or get an idea by watching a few tutorials. After your masterpiece is finished, place it in the kiln and watch the magic happen. You can opt to paint and embellish it when it has dried. You might ask your guests to take home their clay piece as a keepsake at the end of the night.
42. Afternoon Tea at a Historic Mansion
Have you ever considered admiring your nation's rich history and culture? If not, this is your chance to take a seat in a spectacular space amidst magnificent architecture and grandeur. On your big day, a lot of estates in the countryside provide this opulent experience. They would offer you a selection of afternoon teas to pick from and pair them with savory goodies. You can decide to make a Victorian-themed tea party out of the celebrations by inviting your family and friends to participate. To celebrate this significant birthday of yours, indulge in a day rich in luxury as well as heritage.
43. A Private Chocolate-Making Class
Add a creative touch to your birthday this time, and choose a delectable way to celebrate it. Be it white chocolate, dark chocolate, or milk chocolate, there is barely anyone who doesn't enjoy the delicious cocoa delight, so why not learn the process behind it on your special day? If you can hire a chocolatier, then go for it, as it would make the planning a lot smoother. They could help guests get over their initial jitters by teaching them about the history and origins of various chocolates. Don't forget to customize it with fruits, nuts, and coffee to suit your preferences.
44. Go on a Sunrise Hike
Consider this idea for your next birthday if you want an intimate celebration with your special someone. Starting your birthday with an early morning hike just to see the sun come up can be invigorating. Although it might be a simple, picture-worthy activity that you can enjoy with the special people in your life, don't forget to make a checklist before you venture out for the hike. You need to have an ample amount of information about the trail conditions and weather before you plan your big day. Don't forget to stay hydrated during the hike and take breaks in between. You can celebrate with a bottle of champagne once you get to the top of the breathtaking summit.
45. Plan a Segway Tour
Embark on a whole new adventure on your special day and explore a city in a completely new way. Make memories for a lifetime by gliding through the streets and discovering a new location like never before. Planning a segway tour to a nearby city feels like a fun idea, but you need to do your fair share of research before you venture to the coolest places in the city. Look for routes that will provide you with the best attractions. Challenge your inner explorer and look for hidden gems and off-beat locations in the city while uncovering hole-in-the-wall eateries.
46. Rent a Limousine
If you enjoy old American movies, you probably know that limousines are a sign of success and that they imply that you have made it in life. Consider hiring a limousine for a night out with pals if you want to make a great entrance on your birthday. Even though it may be expensive, you deserve to be pampered on your special day. You can create an itinerary for the night and venture out to the city's best restaurant after a luxurious ride to enjoy a scrumptious meal. This birthday idea would definitely make you feel like a million bucks.
47. Soup it Up
Want to throw a "brothday" bash while having a cozy time with your family? A terrific way to end the celebration on a high note would be to host a soup-it-up party where attendees could compete in a big soup off and enjoy hearty and delicious soups. Encourage your guests to mix and match and come up with their own twist on everything from miso soup to chicken noodle soup. Elevate the night with additions like grated cheese, crotons, etc., to make the party a soup-icious hit among friends. At the end of the night, you can play ladles and soup and host a game of soup trivia for everyone to show off their knowledge.
48. Candle Making
Light up your 40th milestone celebration with the art of candle making. Blaze your own trail and encourage your friends to take part in this fun yet scent-sational idea. You can personalize the experience by using unique scents and adding a hint of luxury by using high-quality oils and fragrances. Consider serving light snacks during the process to make it more appetizing and requesting that the guests take their candles home as keepsakes. Remember, you need to have a thorough idea of the process before you set up a workshop at your place. Research the right kind of wax, the pouring method, and the scents before you send out invitations. Provide your guests with enough information so that they are aware of the steps.
49. Dessert Potluck Party
You might have heard about dinner potlucks, but how about creating a unique twist and turning it into a dessert potluck? Remember, calories don't count on your birthday, so munch on your favorite desserts while having a gala time with friends. Before you arrange the party, make sure that the invitations mention the theme of the party. Once you have received the RSVP, assign one dessert per guest so that there are no repetitions of desserts at the party. Once the guests arrive, make them comfortable with some drinks, followed by playing cards and other group activities while munching on freshly baked treats.
50. Sushi Themed Party
Who doesn't enjoy a fresh sushi roll or ten? Most of us have been guilty of overeating these delicious salmon and tuna treats, as it's too hard to stop at one. Here's your chance to take it to the next level and even include friends who don't like sushi. Turn your birthday into a platter of seafood goodness and organize a sushi-making competition. The key to including everyone in the party is to not limit yourself. Make use of other ingredients, such as chicken, mackerel, crab, avocado, etc., so that guests can make and eat sushi according to their preference and have a great time at your party.
Wrap Up:
That does it for this list. If you can think of any other fun ways to celebrate turning 40 let us know in the comments below.