Turning 30 can mean a lot of different things for men. For some, it means putting down roots and starting a family, taking on more responsibility for themselves and others, learning to cook, starting a career, any number of things. Some guys might see it as a last hurrah before finally making the full transition to adulthood. Finding the right gift for someone going through such a transition can be tricky, and given that there are a ton of great 30th birthday gifts out there, it can be difficult to decide which is the right one.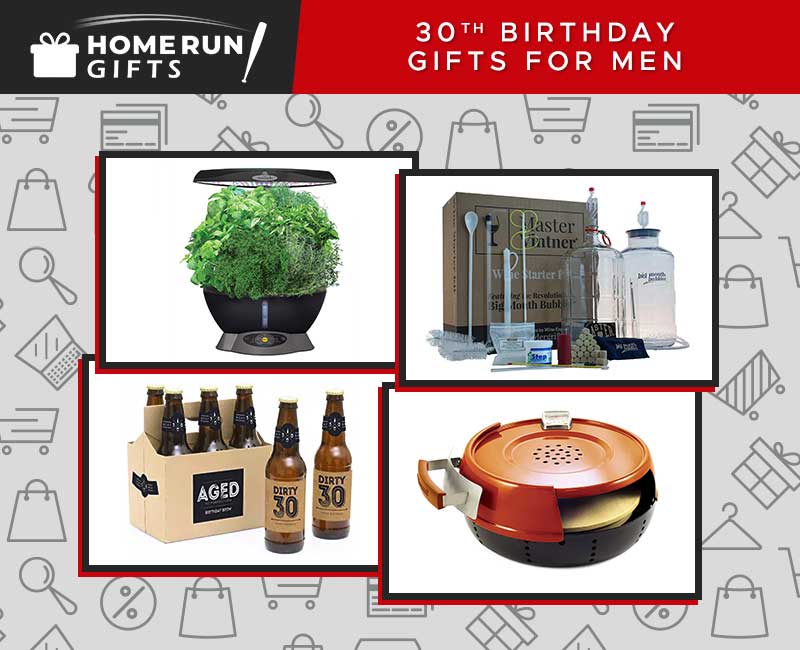 You can narrow the field by asking yourself what message you want to send the birthday boy. Maybe you want to encourage his newfound grilling obsession. Or, perhaps you want to give him the gift of collected wisdom to guide him on his newly begun journey as a family man, or a businessman, or some other type of man. You may just want to helpfully remind him of his own impending mortality. Whatever message you want to send, the right gift can be the perfect way to send it.
List of 30th Birthday Gifts for Men
Below, I've listed what I think are the best 3oth birthday gifts for guys. Simply, scroll through and pick out the gift or gifts that stand out to you!
1. Giant Yard Games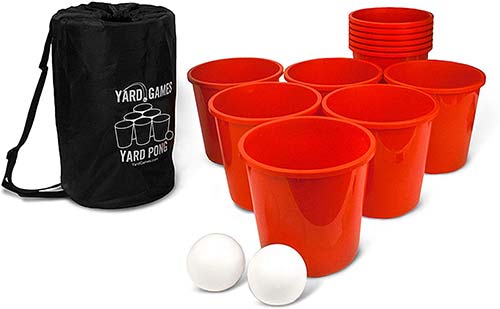 Buy or Read More on Amazon Here ($49.99 at the time of publication)
Maybe the man turning 30 in your life is a family man. And maybe he's one of those family men who lives in a neighborhood where everyone actually seems to be neighborly. And maybe he's that neighbor who likes to have all the other neighbors over for a barbecue. If so, you can't let him get any older without giving him some giant yard games with which to entertain guests. You can find giant yards games of all sorts, including yard pong, giant Jenga, and giant cards. It's a great way to entertain children and adults alike and ensure that you have the most popular crib on the block.
2. 30th Birthday Beer Bottle Labels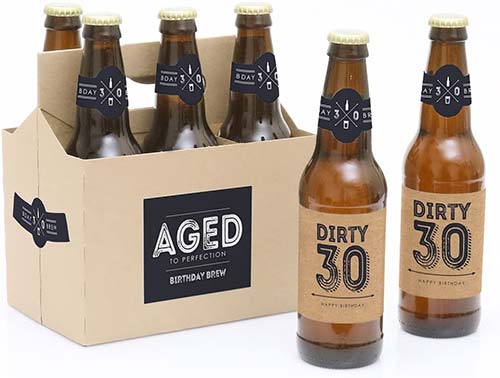 Buy or Read More on Amazon Here ($9.99 at the time of publication)
The Internet has changed the gifting-giving game, and definitely for the better. Whereas once a sixpack would have been a reasonable, if not particularly creative, 30th birthday present, it still lacks the personal touch of a lot of other gift ideas. Nowadays, however, you can find services that will print custom beer labels to suit any occasion. So instead of giving him a boring old six-pack of Corona, you can give the 30th birthday boy a boring old six-pack of Corona with custom labels that read "Happy 30th Birthday" or more bitingly, "Enjoy it while you can!" It's a nice way to let him know you care with a gift that you know he'll appreciate.
3. Wine Making Kit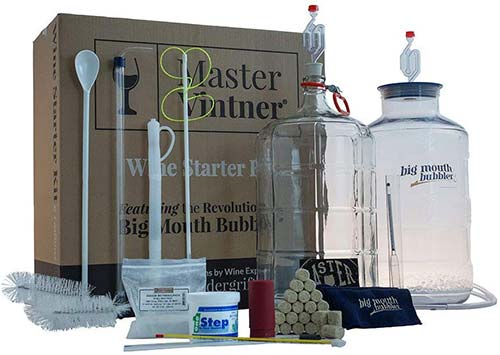 Buy or Read More on Amazon Here ($145.99 at the time of publication)
It's not just mead that you can make on your own, you can make wine, too. If you have a friend who partakes in the adult grape juice, has a bit of time on their hands, and doesn't mind a challenge, a winemaking kit is a perfect gift. The process of making wine is a bit more involved than brewing beer or mead, and the kits can be a little more expensive. That being said, it's a really unique hobby and receiving a kit as a gift can finally push someone who's been talking about it forever into actually putting their words into action. And once again, if you do give this as a gift, you get to reap the benefits.
4. Time Capsule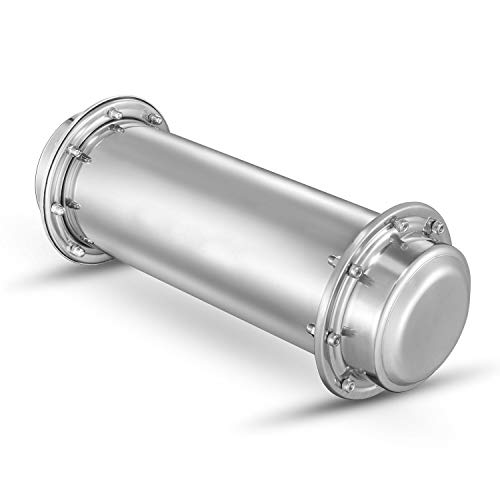 Buy or Read More on Amazon Here ($43.20 at the time of publication)
For many men, turning 30 is an opportunity for reflection. It's a time to look back on all you've accomplished, and imagine all the things you hope to accomplish, and wonder what you'll leave behind when it's all over. Not to get too morbid, but that kind of reflection comes with the territory. A time capsule is a really unique gift idea for someone about to hit the big three-O. They can put whatever they want inside, either with the intention of digging it up many years down the road when they're retired and probably have nothing better to do anyway, or of leaving it for some future archeologist to discover who knows how long from now.
5. Investment Guide Book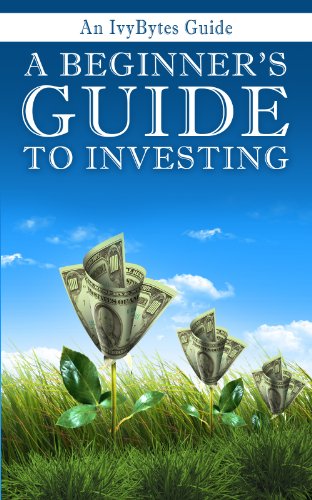 Buy or Read More on Amazon Here ($2.27 at the time of publication)
Turning 30 is as much about looking forward as it is looking back. For many guys, it might feel like the beginning of the rest of their lives. That's an exciting prospect, but it's hard to look forward without a certain amount of trepidation. A really great way to relieve some of this apprehension is to start planning for the future, and one of the best ways to do so is by investing. Investing is by the far best way to save money, whether it's to buy a house, pay for college, or to retire to the Swiss Alps. The only problem is that the stock market can be really daunting to navigate if you don't know anything about it. A good investment guide book can be just the thing you might need in order to get over that initial hesitation and start planning properly for your future.
6. Things that Might Kill You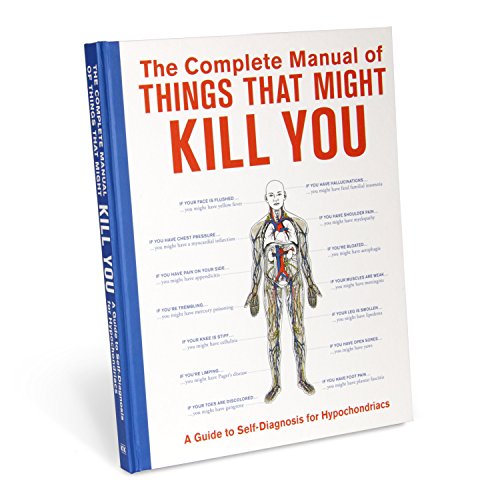 Buy or Read More on Amazon Here ($13.20 at the time of publication)
If the birthday boy has a darker sense of humor, leaning into the mortal implications of turning 30 can make for some pretty great gift ideas. For example, Things That Might Kill You is an encyclopedia of diseases and other health conditions, some common, some less so, that can be fatal. Not only that, but many of the conditions the book covers are difficult to detect, making them particularly scary. Beyond the potential to provoke existential terror, Things That Might Kill You also makes for a pretty fascinating read for the health fanatics and hypochondriacs among you. Just make sure the giftee is really someone who can appreciate a darker gift. You don't want to unintentionally freak someone out on their big day.
7. Themed Subscription Gift Boxes For Men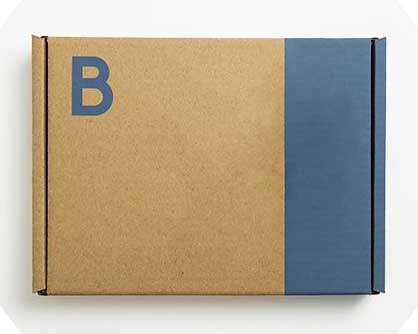 Buy or Read More on Amazon Here ($45 at the time of publication)
If you're having trouble finding the exact right gift for a guy turning 30, a themed subscription box can be a good way to go. Instead of giving him one gift, you actually end up giving him a variety of useful trinkets and products. There are numerous themed subscription boxes out there, so you shouldn't have any trouble finding the right one for him. You can find subscription boxes that focus on self-care and come with things like shaving and hygiene products. You can also find survival-themed boxes, which are my personal favorite because they come with cool toys like axes, knives, first aid and survival handbooks, and a lot of other neat and useful stuff.
8. Mead Making Kit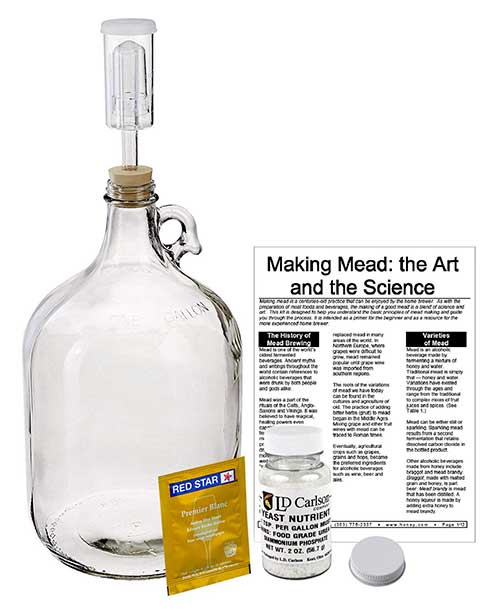 Buy or Read More on Amazon Here ($15.11 at the time of publication)
Mead is one of the most underrated alcoholic beverages out there. Maybe that's simply because it's fairly rare to find it anywhere except at some fancier bars and breweries, but it definitely deserves more credit. Mead is one of the most delicious drinks I've ever tried, and when I looked into making my own, it was more of as a wistful dream than a serious undertaking. That is until I realized that brewing mead is actually super simple. It's even simpler with a mead making kit, which you can pick up for less than $20 on Amazon. It's a fantastic gift for the 30-year-old who needs a hobby, and the best thing about it is that you get to reap the benefits.
9. Meal Subscription Box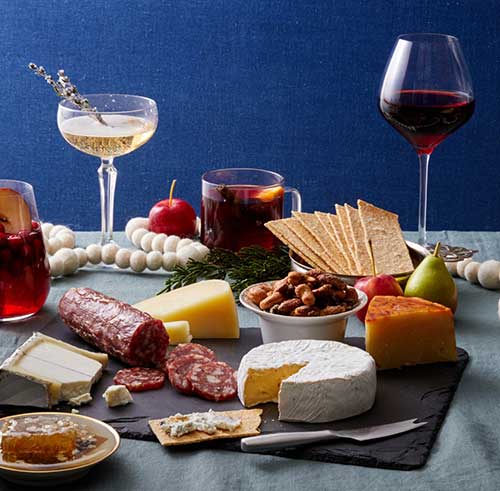 Buy or Read More on Amazon Here ($120 at the time of publication)
Once you turn 30 and start a family, ramen noodles just ain't gonna cut it anymore. Whether the birthday boy knows how to cook already, or is merely eager to learn, a meal subscription box is a perfect gift for him. Meal subscription services like Blue Apron and HelloFresh deliver weekly preplanned meals directly to your door. They come with all the ingredients you need in the exact amounts you need them, and of course, they come with the recipe. All the recipes are easy to follow even for the most novice chef. These boxes are an amazing way to still have homecooked meals while cutting out all the time spent shopping and recipe hunting, and they're a godsend for anyone with more than one mouth to feed.
10. Full Bottle Wine Glass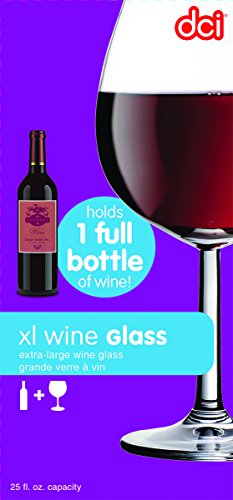 Buy or Read More on Amazon Here ($18.99 at the time of publication)
Just because you're turning 30 doesn't mean wine night is over. In fact, it probably means that wine night is more necessary than ever. Career, family, planning for the future…all of that can weigh on a guy, and unwinding is a necessary coping mechanism. Take some pity on the birthday boy and get him a full bottle wine glass, allowing him to do all his unwinding at once. Is it a little over the top? Perhaps, but not only will it be highly appreciated by him, but it also makes a great accessory to the kitchen. At the very least, it gives houseguests something to comment on.
11. Indoor Smart Herb Garden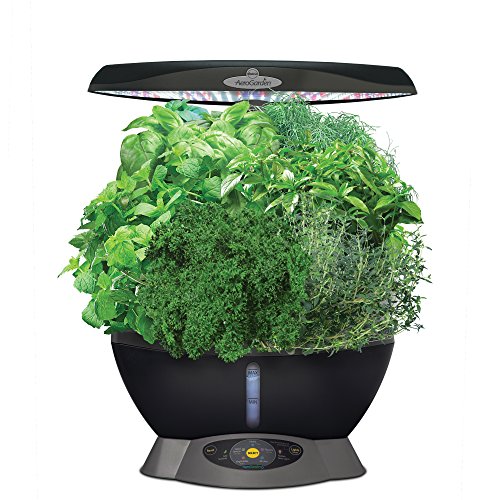 Buy or Read More on Amazon Here ($110.43 at the time of publication)
An indoor herb garden is a perfect gift for someone who is a burgeoning chef but who also moonlights as a green thumb. These Smart Gardens are designed to be kept indoors so that you can continue growing fresh herbs all year round. They also don't take up too much space and are relatively low maintenance, so by no means do you have to be an expert gardener in order to use one. Not only does a Smart Garden allow you access to fresh herbs year-round, but it also adds to the aesthetic and atmosphere of your home. Having green plants inside the house can actually make a huge difference in the air quality, and therefore your health and that of your family.
12. Solar Cooker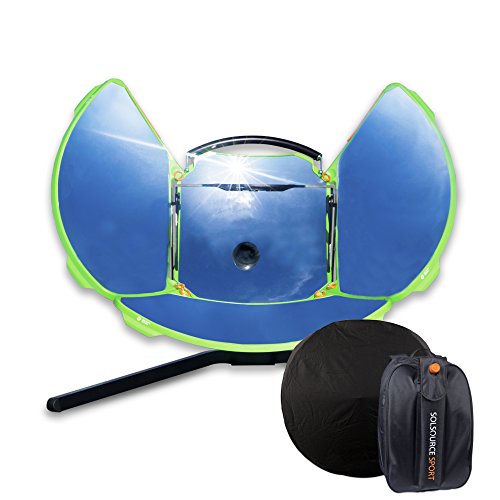 Buy or Read More on Amazon Here ($45.00 at the time of publication)
People are all about being environmentally friendly these days (thank goodness), and a lot of people out there are also aspiring grill masters. If you know someone who fits the bill on both of those, think about getting them a solar cooker instead of a grill for their birthday. Learning to grill is basically a rite of passage for new husbands everywhere, so this would make a great wedding gift in particular. Regardless of the occasion, it combines grilling and saving the environment, inarguably two of the noblest causes known to man. The other thing about solar grills is that they're actually a lot more portable than regular grills, so really they're just an all-around better option anyway.
13. Sous Vide Cooker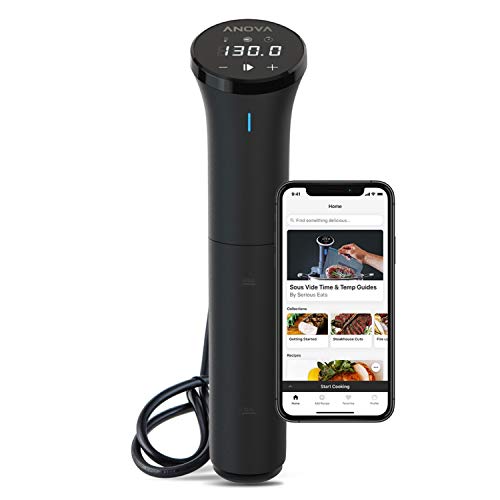 Buy or Read More on Amazon Here ($89.98 at the time of publication)
I didn't know about Sous Vide (pronounced sue-veed) cooking until recently, but apparently, it's insanely popular among culinary experts (that's a fancy way of saying foodies). The way a sous vide cooker works is by circulating water at precisely the correct temperature for whatever type of food you're making. You can make any variety of meals with a sous vide cooker, including any kind of meat or vegetable. These days, most sous vide cookers come with Bluetooth capability, allowing you to monitor and control them directly from your phone. A sous vide cooker is a perfect 30th birthday gift, as it gives them the ability to make homecooked meals with relatively little pain and effort.
14. Vintage Globe Bar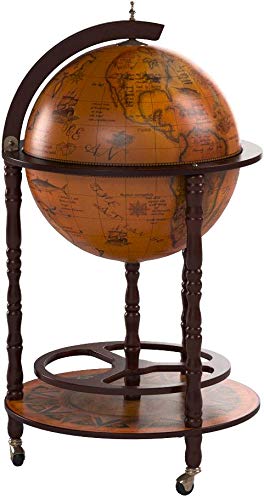 Buy or Read More on Amazon Here ($109.50 at the time of publication)
There's nothing like a vintage globe bar to bring a sense of nobility and grandeur to your humble abode. And thanks to Amazon, any old schmuck can get his hands on one at relatively low cost to himself. It's a unique and classy gift that anyone could appreciate, but will be especially appreciated by those who like to play host. Imagine having houseguests over and letting them know that if they'd like a drink, the bar's in the globe. Not only does it make you appear fancier than you have any right to, but it's a great conversation starter to boot.
15. How to Appear Smart in Meetings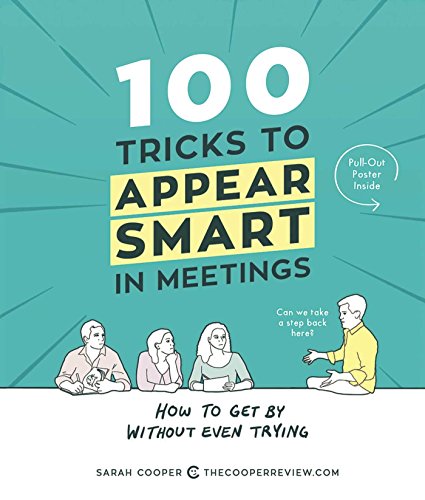 Buy or Read More on Amazon Here ($9.69 at the time of publication)
No matter where you work or what your career is, appearing smarter than you are is an invaluable skill. Sometimes, however, it can be difficult to know where to start when it comes to lending yourself the appearance of intelligence. It can also be difficult to determine just how smart you should appear to be without arousing suspicion. Luckily, there are books to address this exact subject. You'll learn all the subtle ticks, gestures, and intonations people use to sound like they know what they're talking about when they actually have no clue at all. It's a perfect gift for the burgeoning businessman in your life, and a surefire guide to success.
16. Robot Vacuum Cleaner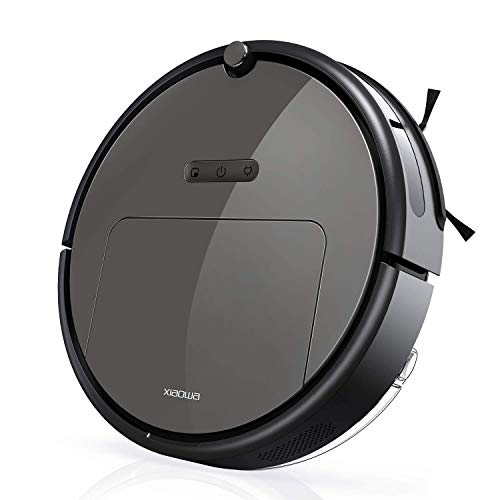 Buy or Read More on Amazon Here ($304.99 at the time of publication)
The older you get, the more responsibilities you can't help but take on. The only problem with responsibilities is that they tend to take up a lot of time, limiting the amount of time you can spend on other, lesser responsibilities. Luckily, robots are here to alleviate our menial burdens. Start by getting your 30-year-old a robot vacuum cleaner. Not only does it clean the house on its own like it's supposed to, but it can also provide hours of entertainment as you watch it bump into things and terrorize the cat that showed up on your porch one day and that you now own somehow.
17. Bluetooth Cooler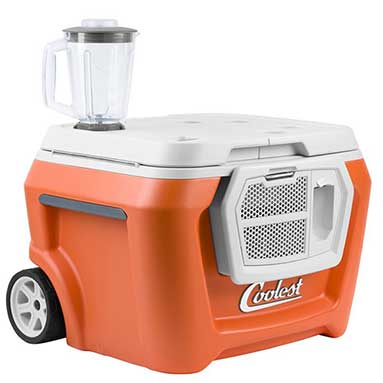 Buy or Read More on Coolest Here ($149.95 at the time of publication)
Who says a cooler has to only be a cooler? Likewise, who says a speaker has to only be a speaker? Why can't you have both in one? The fact is, you can, and the only real question you should be asking yourself is why you're still reading this and not adding a Bluetooth cooler to your shopping cart. You can find Bluetooth coolers of both the hard-sided and soft-sided variety, so no matter if you need something with a little more capacity or a little more portability, you can find what you're looking for. This is a great gift for the 30-year-old with a lot of tailgating in his future.
18. World's Largest Coffee Cup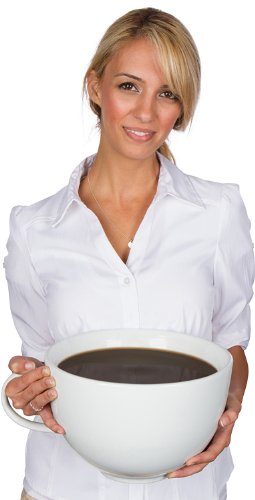 Buy or Read More on Amazon Here ($36.05 at the time of publication)
Sometimes all you need is a little energy boost to get you through that next work assignment. Or in this case, you might need the world's largest energy boost. This coffee cup is about the size of a basketball, so it can hold all the energy you'll ever need. Now, the size may strike some of you as a tad impractical for actual drinking purposes. I won't argue with you there, but I will say that it is still a quaint kitchen accessory that you can use for any number of things. Put some fruit in it, whip up a batch of cookies in it, whatever you like. Not only is it hilarious, but it's also versatile to boot.
19. 100 Things Everyone Should Know How to Do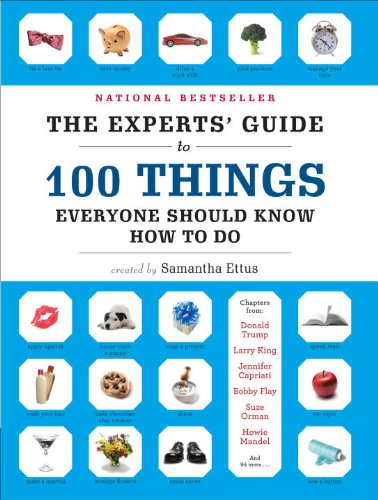 Buy or Read More on Amazon Here ($1.68 at the time of publication)
30 is a good time for a guy to start thinking about finally becoming useful, but you don't just learn to be useful overnight. You're gonna need some guidance in that endeavor, perhaps from a book such as 100 Things Everyone Should Know How to Do. The book doesn't just teach you new skills, it also takes common skills that you might already think you've mastered and teaches you how to do them better. For example, you learn how to be a better listener, how to set the table for a formal dinner, how to barbeque, and how to breathe, among many others.
20. Stovetop Artisan Pizza Oven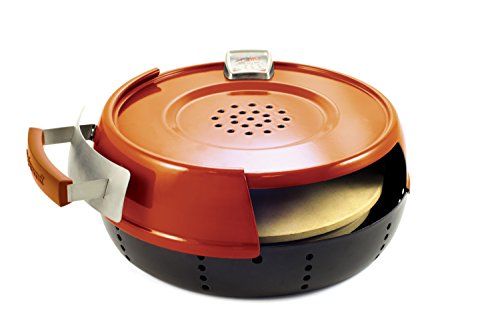 Buy or Read More on Amazon Here ($59.99 at the time of publication)
Everyone loves pizza, artisan pizza more accurately, but not everyone necessarily has the time to make it. If you know someone who has this problem, consider gifting them a stovetop pizza oven. The great thing about these ovens is that they're easy to use while minimizing the chances of burning the house down. Not only that, but they cook the pizza extremely quickly, and are a very efficient option for those chefs with a little less time to work with. You'll also be doing your friend a favor by getting them a stovetop pizza oven because their spouse and kids are sure to be impressed by their newly-discovered pizza-making skills.
21. Scottish Lordship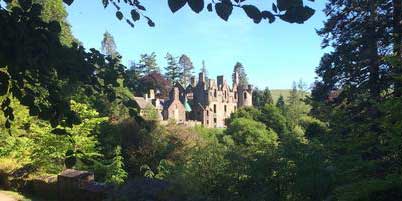 Buy or Read More on Amazon Here (price varies)
They say a man is the Lord of his house, but it's time to face up to the fact that in practice, those are just empty words. However, that does not mean becoming a Lord is out of the question. Thanks to the Internet, you can purchase a Lordship (Lairdship, more accurately) in Scotland and finally earn the title you always knew you deserved. The Lordship comes with your own little plot of land in Argyll, Scotland, and all proceeds go to the restoration of Dunans Castle, so you can gain proper respect all while preserving history at the same time.
22. Swiss Army Knife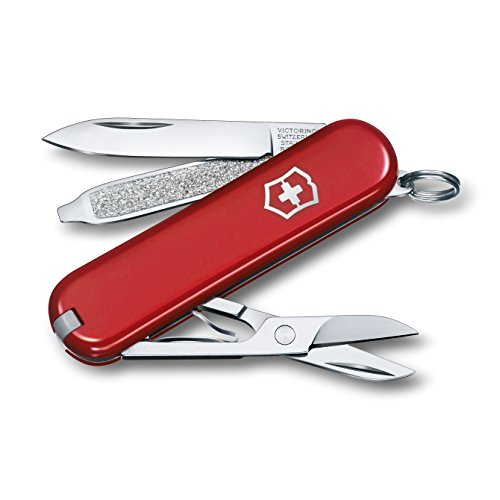 Buy or Read More on Amazon Here ($14.98 at the time of publication)
If they don't already have one, a Swiss Army Knife is an absolutely essential accessory for anyone who calls himself a man. A tool like this can come in handy in all sorts of situations, ranging from scary and unlikely to common and irritating. You might find yourself using it for self-defense one day, and the next using the screwdriver tool to fix that one screw on the lazy boy that just keeps falling out. A Swiss Army Knife is just a good all-around accessory to keep on you at all times, and since everyone needs such an accessory, it makes a great gift.
23. Watermelon Keg Kit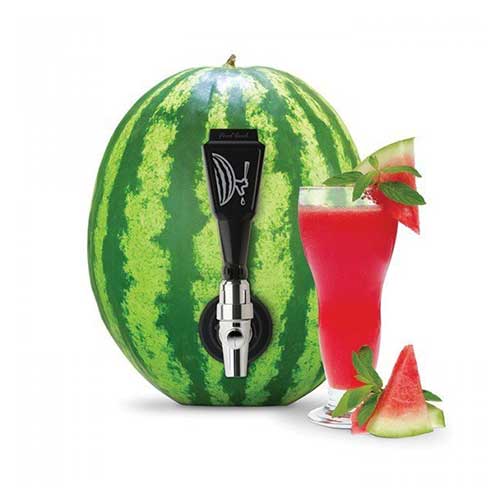 Buy or Read More on Amazon Here ($21.95 at the time of publication)
This gift idea is sure to help your giftee up their barbeque game. Basically, it's a pump that turns a watermelon into a keg. All you have to do is hollow out the melon, fill it with your beverage of choice, and bam, Bob's your uncle. And don't assume for one second that the watermelon keg kit is only suitable for adult beverages. It's great for the kids, too, since you can fill with anything you want, including punch. The watermelon keg kit is a great gift for the 30-year-old in your life who likes to play host. It's a fun gag that's sure to impress and delight their houseguests.
24. Refrigerator End Table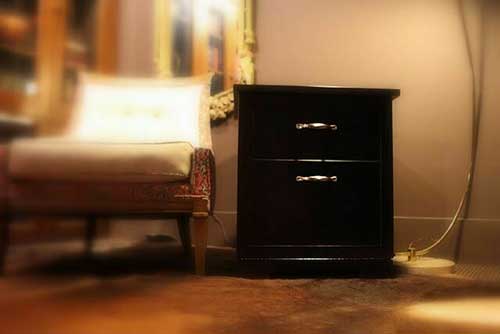 Buy or Read More on Amazon Here (price varies)
No man is truly a man without a man table. There are many types of man tables, but this man table is particularly impressive. It's a refrigerator end table, and it not only looks beautiful, but it's functional as well. It's one of those gadgets that nails the balance between aesthetics and practicality. Just put it in its rightful place next to the couch and have a beer within arm's reach at all times. After all, no self-respecting sports-fan should have to miss precious seconds of game time just to run to the fridge. This is an amazing gift for a lot of reasons, but particularly because it's not something you'd ever think of if you didn't already know it existed, so it's sure to be a great surprise.
25. Fit Bit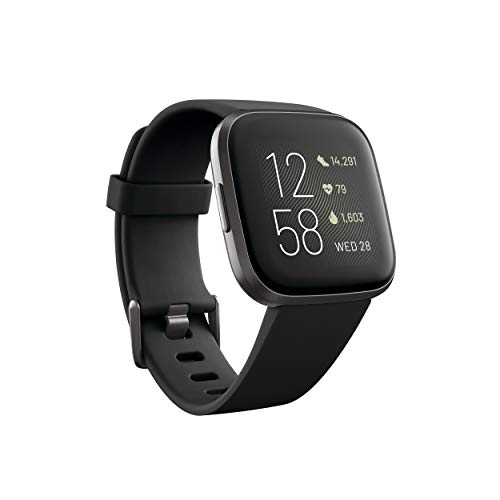 Buy or Read More on Amazon Here ($149.95 at the time of publication)
It may not be something we love to think about but there does come a point in all our lives when we have to start taking our health just a little more seriously. Luckily, there are a plethora of useful gadgets out there that were invented solely for the purpose of making the tracking of your health as a painless a process as possible. Not the least of these gadgets is the Fitbit, which is a fantastic gift for a friend who likes to stay active. It will help them stay healthier, keeping track of their steps and heart rate, and some of the fancier ones will even track blood pressure. Turning thirty is a big deal, and there are inherently a lot of responsibilities vying for your attention, but that's no reason to let your health fall by the wayside. Not only is a Fitbit a useful gift, but it's also a great way to show that you care about their wellbeing.
26. Beer Brewing Kit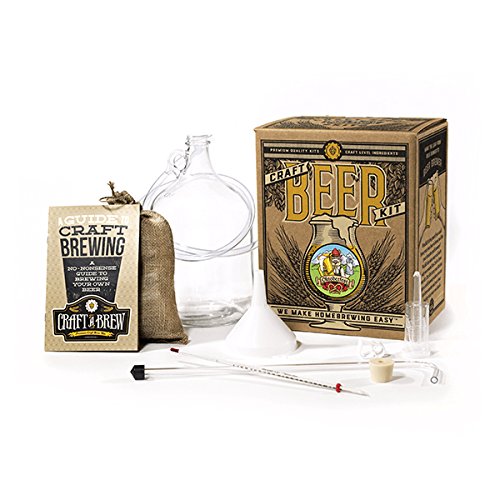 Buy or Read More on Amazon Here ($44.99 at the time of publication)
Okay, we've talked about mead, we've talked about wine, it was only a matter of time before we got to beer. A beer brewing kit is such a great 30th birthday gift idea it's practically essential. It's especially great for those young men still undergoing their dad training. If you can brew beer and tell bad jokes you're basically halfway there. These beer brewing starter kits are designed for first-time brewers, so there's no need for your giftee to feel overwhelmed or underqualified. It'll be a great opportunity for them to impress their friends by passing around a homebrewed beverage during the football game or at the barbeque.
27. Sheep Skin Insoles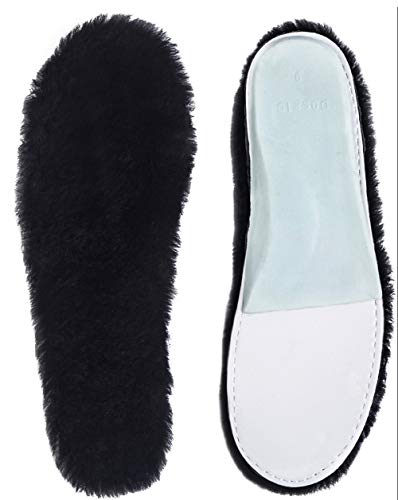 Buy or Read More on Amazon Here ($15.00 at the time of publication)
A man should be comfortable in his own shoes, which is why sheepskin insoles are the perfect 30th birthday gift. I want to point out right away that although they are called sheep "skin" insoles, what they are is actually sheep wool. There is no skin involved, and no harm is brought to the animal when sheering the wool, so no worries there. Now that that's out of the way, let's talk about how unbelievably comfy these insoles look. There's probably nothing worse than cold feet, especially if you live in a place that has seasons. Trust me, if it were socially acceptable to wear my slippers to work, I would do it in a heartbeat. That's why the sheepskin insoles are such a great idea because they essentially allow you to transform your shoes into socially acceptable slippers. If you do decide to gift these, you might want to throw in some deodorizing balls just to be safe.
28. Emergency Roadside Tool Kit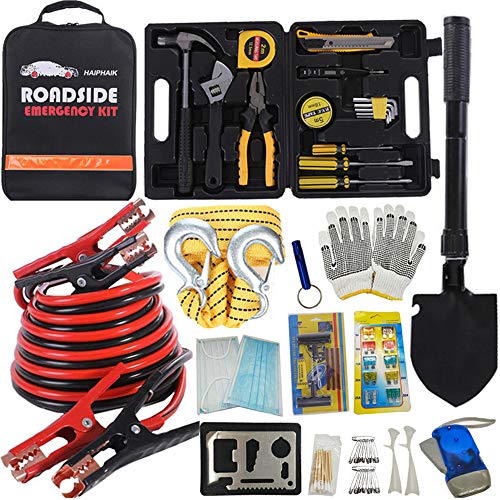 Buy or Read More on Amazon Here ($49.99 at the time of publication)
It's a simple fact that car accidents happen all the time. Sometimes these incidents are preventable, but there will be those that prove to be unavoidable. In those situations, you want to be ready. Prepare for the worst, hope for the best, as the man says. The emergency roadside kit includes a basic toolbox, jumper cables, a tow rope, and even a small shovel (you know, in case you have to dig a trench). Unfortunately, getting an emergency roadside kit usually isn't at the top of most people's to-do list. That's what makes the roadside kit such a great gift. You get them something incredibly useful that could even be lifesaving one day, and they have one less menial task to worry about.
29. Bacon Making Kit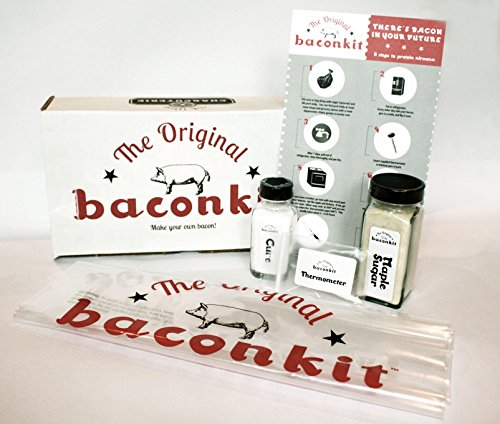 Buy or Read More on Amazon Here ($27.95 at the time of publication)
Here's another great gift for foodies and spring chefs, a bacon making kit. It's essentially a quick start guide and kit to curing your own bacon. The kit includes a curing bag, pink curing salt, premium maple sugar, and detailed instructions that walk you through the entire curing process. All you have to do is purchase pork belly from your local butcher or grocery store, and you're on your way to making some of the most authentic bacon you've ever tasted. This is a fantastic gift for any bacon fanatics in your life who like to see just how much flavor they can squeeze out of a breakfast classic. Just make sure you're on their guest list to Saturday morning breakfast.
30. Toolbox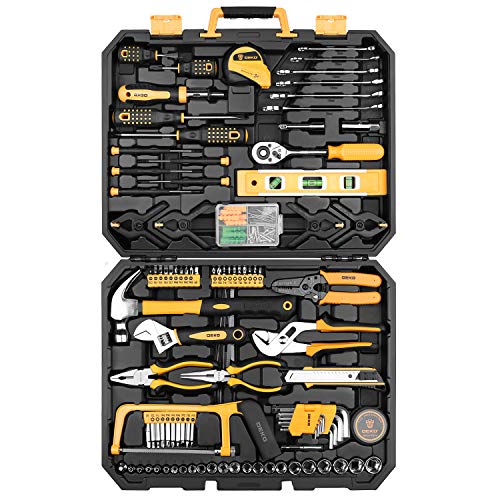 Buy or Read More on Amazon Here ($79.99 at the time of publication)
I don't know what self-respecting 30-year-old doesn't already have a toolbox, but in case you know one lacking this crucial accessory, a 30th birthday gift is a perfect way to remedy that. I probably don't have to explain all the advantages of owning a toolbox, there's too many to cover anyway, but suffice it to say that it is no less essential than a microwave. There are a lot of toolboxes to choose from, with varying degrees of elaborateness, but it's probably best to start them off with the basics. No household is complete without a hammer and nails, a few screwdrivers, and maybe a drill thrown in there for good measure. A toolbox is a perfect gift to get the 30-year-old in your life well on their way to earning their title as handyman in residence.
31. Pressurized Beer Growler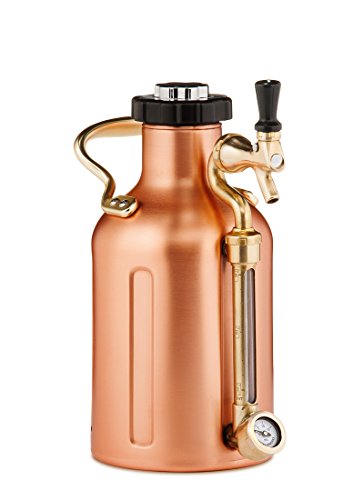 Buy or Read More on Amazon Here ($140.50 at the time of publication)
This gift is perfect for beer fanatics who also like to host backyard barbecues. A pressurized beer growler is used for keeping your beer fresh and the carbonation intact. The way it works is by using pressurized Co2 and a carbonation cap to regulate your beer at the exact carbonation level you're looking for. It can keep beer fresh and fizzy for weeks on end, so you don't have to worry about drinking it all at once (not that that's a problem, anyway). A pressurized beer growler makes a great 30th birthday gift for anyone who cares about the integrity of their beer.
32. Shotglass Chess Set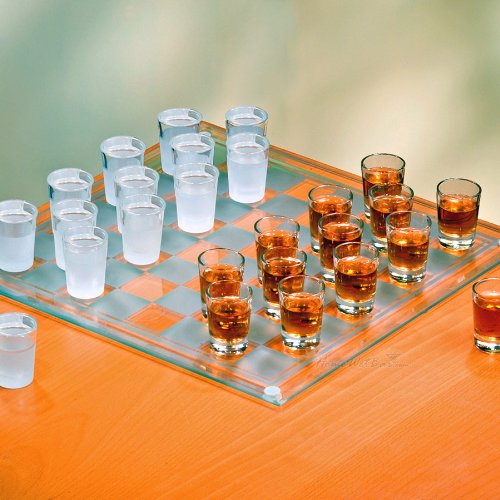 Buy or Read More on Amazon Here ($25.99 at the time of publication)
As you get older, certain things become more important, and other things become less important. One of the things that becomes more important is planning ahead. Growing up and taking control of your life is all about good strategy. But sometimes you aren't quite ready to let go of your glory days quite so easily. A shot glass chess set is the perfect way to encapsulate both of these ideas. It turns one of the most strategic games on the planet into a party game. It's sure to make for a much more exciting time than standard old beer pong, and the sense of accomplishment when you successfully manage to maintain control over your mental faculties is far more satisfying.
33. The Complete Beer Course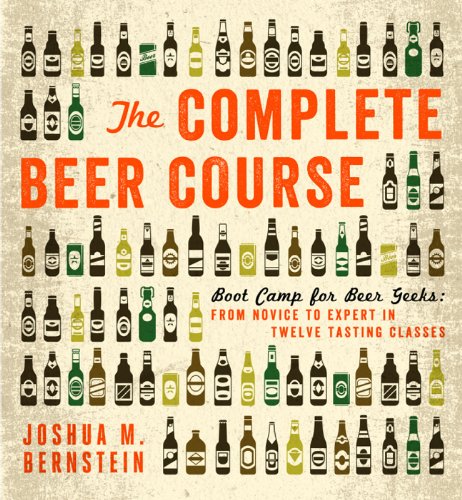 Buy or Read More on Amazon Here ($18.58 at the time of publication)
It's both the best and worst time to be a beer drinker. It's the best time because there are about a million craft breweries and about a zillion beers to choose from. And it's the worst time because there are about a million craft breweries and a zillion beers to choose from. Unless you have the time and inclination to go pro, navigating the diversified world of sudsy beverages can be quite daunting. That's why The Complete Beer Course is the perfect gift for that guy in your life who won't shut up about IPAs. The book is structured around a series of courses, beginning with the basics and culminating in the stuff only the experts are supposed to know. There's even a section on pairings that explains which beers go the best with which foods. By the time they complete The Complete Beer Course your friend will be a bonafide beer expert.
34. The Worst-Case Scenario Survival Handbook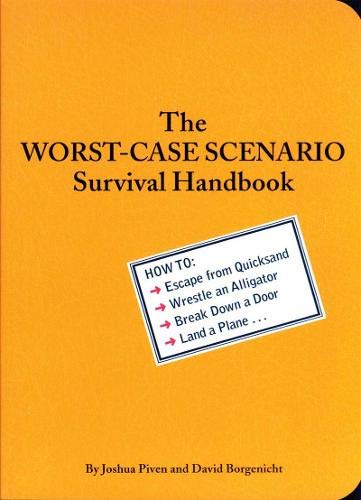 Buy or Read More on Amazon Here ($14.93 at the time of publication)
Let's face it, the world is fraught with peril. The words, "Better safe than sorry" have never been more relevant. We also have to face the unfortunate fact that if something ever did happen, we wouldn't be the least bit prepared. Luckily there's a solution for this in The Worst Case Scenario Survival Handbook. In it, you'll find out how to protect and defend yourself from the likes of kidnappers, quicksand, and killer clowns. It'll also teach you what to do during disasters like floods, plane crashes, and train derailments. With one book, you'll become the capable, self-reliant hero you always knew you could be.
35. Airplane Cocktail Kit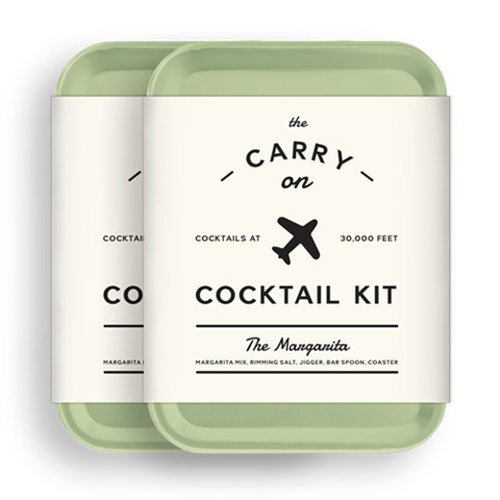 Buy or Read More on Amazon Here ($36.90 at the time of publication)
There's no denying that flying kind of sucks. It's cramped, the air is stale, and sometimes there's a little kid behind you who just thinks it would be the BEST idea to use your seat for kickboxing practice for the next 45 minutes. But there's no reason the airplane experience has to completely miserable. With an airplane cocktail kit you'll have all the ingredients and utensils you'll need to turn your middle seat into a cocktail lounge. The airplane cocktail kit comes with fresh citrus and pure cane sugar, among other ingredients, as well as travel-sized cocktail making utensils, all packaged neatly within a small case designed to fit in your carry on. It's a great gift for nervous flyers or anyone who wants to elevate their airline experience.
36. Time Until Death Countdown Watch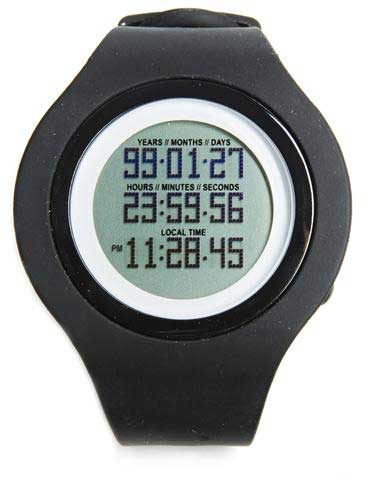 Buy or Read More on MyTikker Here ($59.99 at the time of publication)
Not to get too morbid, but…well, actually yes, I'm about to get too morbid, but here we go. We're all going to die someday. Turning 30 is a big milestone, and it's a time to celebrate all the great years you've had the things you've accomplished during those years. But it's also a time to start considering the fact that you aren't going to be around forever. The older we get, the less time we have, the more valuable that time becomes. A watch that counts down the time until your impending death might be super morbid, but it's also a great way to kick yourself into gear when the going gets tough and you find it hard to motivate yourself. Just remember that if you're going to get this as a gift for someone, it's best to make sure it's actually going to be useful for them as opposed to giving them an existential crisis
37. The New York Times of Your Birthday Front Page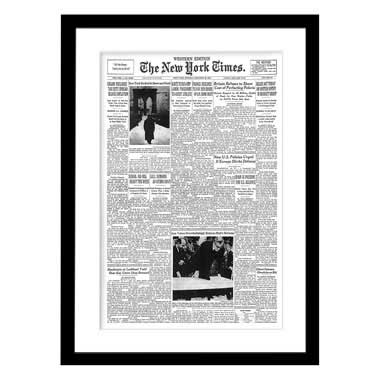 Buy or Read More on Hammacher Here ($139.95 at the time of publication)
Now here's a great birthday gift perfect for the history geek in your life. It's a framed reproduction of the front page of the New York times on the date of your choice, so the giftee can see exactly what was going on in the world on the day they were born. The page comes printed on acid-free paper, so it won't yellow over time the way real newspapers do, and the manufacturers also include a helpful certificate of authenticity. This is probably one of the most unique gifts out there, and it not only serves as a fun history lesson for the birthday boy, but the historical events serve as a great reminder of just how much has happened since he's been on this planet.
38. Slippers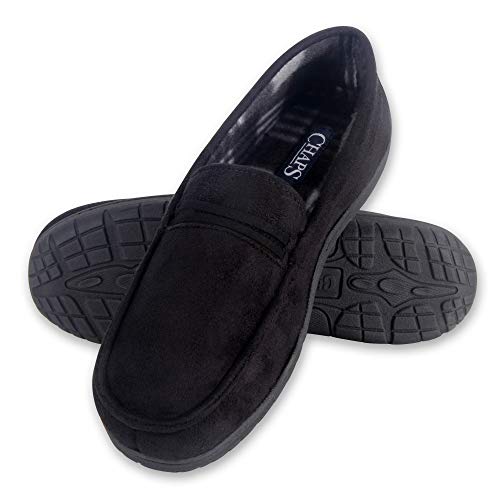 Buy or Read More on Amazon Here ($25.00 at the time of publication)
One of the great things about turning 30 is that you're no longer too cool for slippers. And thank goodness, because we were starting to get cold feet over here. Slippers are an especially great gift for a burgeoning family man since they're an essential component of any dad's wardrobe. Slippers are also one of those incredibly versatile gifts that you can find in any style you think will best suit the receiver. If you're having trouble deciding what to get the birthday boy, or just aren't sure about his tastes, slippers are a great, safe option that he's sure to appreciate.
39. Pressure Cooker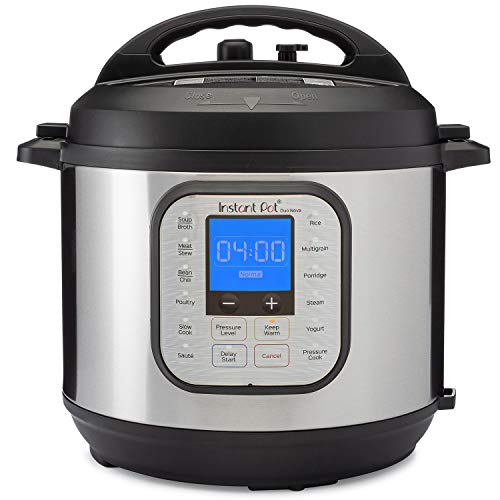 Buy or Read More on Amazon Here ($67.99 at the time of publication)
30-year-olds have a lot on their minds. Between their job, their family, all that housework to make sure the old place stays in tip-top shape, sometimes it's just hard to find time to prepare a homecooked meal. Luckily, there's a wonderful invention that will remove any undue cooking-induced pressure from your shoulders. It's called a pressure cooker, and I count it right up there with a slow cooker as being among the most essential of kitchen accessories. Not only that, but a lot of pressure cookers these days also come with slow cooker settings, and can also function as a steamer and a rice maker. They're like the swiss army knives of the culinary arena. To top it all off, pressure cookers don't have to break the bank. You can find models with all the features listed above for less than sixty dollars, making a pressure cooker not only a great gift but an affordable one.
40. TV Sound Bar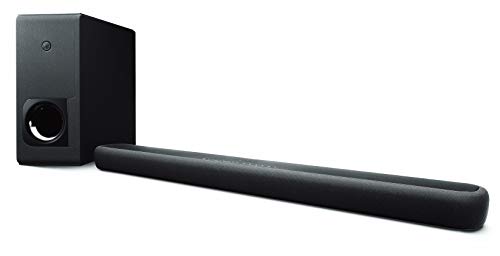 Buy or Read More on Amazon Here ($299.95 at the time of publication)
A man's home may be his castle, but even a king needs to kick back and put his feet up once in a while. If you know a guy who needs to take the weight off and who among all his busy days has yet to upgrade his home theater sound system, do him a favor and buy him a soundbar (not to mention his friendship for at least another year). Conversations around home theater tend to revolve around the tv itself, which of course is important. However, equally important, perhaps in a more subtle way, is the sound quality. Whether it's sports you're watching, or the latest Mission Impossible movie, having great sound can elevate the experience in a way that a crisp picture alone cannot achieve.
41. TV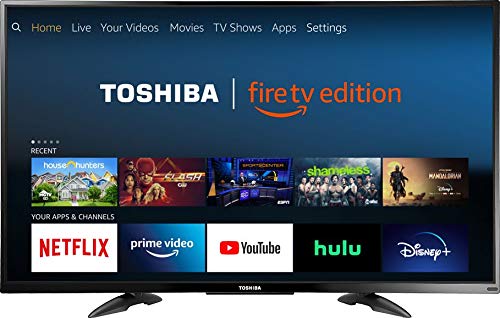 Buy or Read More on Amazon Here ($269.99 at the time of publication)
Now, we couldn't talk about a tv soundbar without talking about a tv, so here we go. Say you have a friend who still has the same little 32-inch screen he had when he was in college, only now it's set up in his living room. Now, a small tv is better than no tv of course, but there comes a time in a man's life when he needs to start thinking about his priorities. Priority number one being, does he want to keep consuming his entertainment on that little 32-inch screen, or does he want to start playing with the big kids and get himself a 65-inch monster? It's fair to say that maybe he just hasn't taken the time to upgrade yet. After all, home entertainment is not really priority number one (so my parents tell me). But that's why a TV is such a great gift, not only because he'll love the upgrade, but because you'll save him the time and energy of comparing and contrasting all the options available.
42. Wallet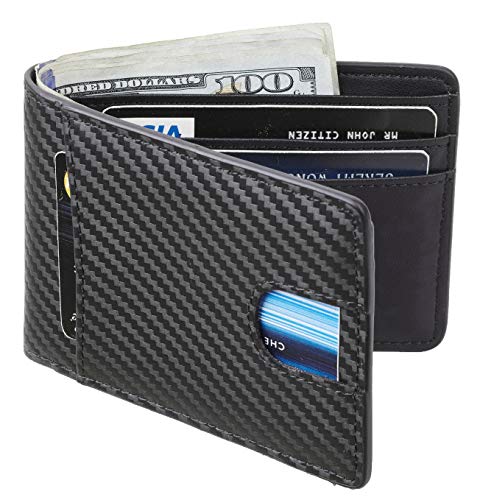 Buy or Read More on Amazon Here ($12.99 at the time of publication)
You can tell a lot about a man by his wallet. Different men require different types of wallets. There's a lot of different colors to choose from, and a lot of different styles, so no matter who you are or what you do, you can find the wallet that suits you best. Just make sure you aren't like Steve Carrell in Crazy, Stupid, Love (hint: no velcro). But, just like a lot of things, replacing your wallet doesn't necessarily top the ol' to-do list. So if you know a guy who by all appearances resembles a grown man, except he still has that bright blue wallet with the zipper on the inside that he found on the ground behind the dormitory and he's never replaced it because heck, it stills works, right? Do your pal a favor and get him a brand spanking new wallet that will send the right message.
43. Portable Keyboard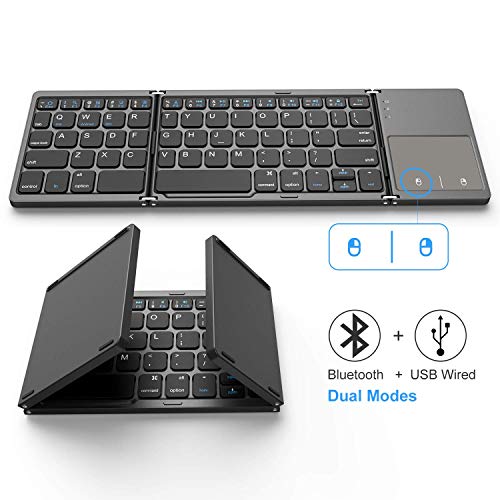 Buy or Read More on Amazon Here ($32.99 at the time of publication)
People lead busy lives nowadays, and all the busier due to the advent of the Internet. Just because we can work from anywhere, we are expected to work from anywhere. Now, that doesn't sound fair to me, either, but it's the way it is. So instead of sitting around moping about it, take that bull by the horns and get yourself a portable keyboard. A gadget like this is essential for anybody who does a lot of typing or email-sending for their job, so it's perfect for the businessman in your life. You can find a few different kinds of portable keyboards, including a few made of silicon so they can be rolled up and tucked neatly into a bag or briefcase. They have Bluetooth connectivity, of course, so depending on the task you might not even need your laptop. Just take the portable keyboard and your phone with you and the local coffee shop basically becomes your home office.
44. Beard Softener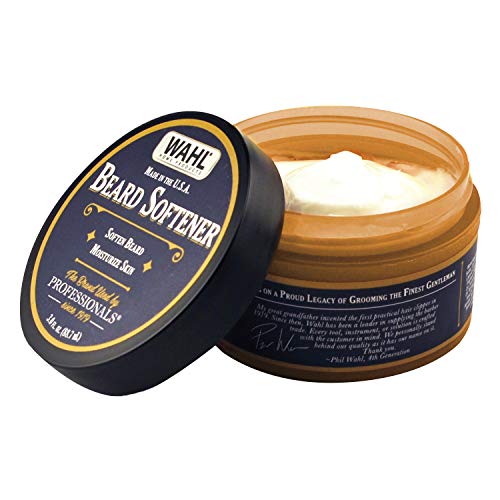 Buy or Read More on Amazon Here ($14.97 at the time of publication)
So far on this list, we've talked a lot about growing up, taking responsibility, the things that come naturally with turning 30 years old. But something we haven't talked about as much but is no less important, is appearance. The way you look can make or break someone's first impression of you, whether it's a potential employer, a date, or a coworker. Whatever the case, people tend to take new people at face value. For this reason, a lot of guys decide to grow a beard. Not only that, but it makes them look older, more respectable perhaps, which can be advantageous in a lot of situations. But just like any fashion accessory, a beard takes time and care and attention. So do your bearded buddy a solid and get him some beard softener. He'll love the way it makes his face feel, as it's designed to reduce itching, and the natural oils keep the hair fresh and healthy, ensuring that no matter who he meets, he'll make the right impression.
45. Cordless Tire Inflator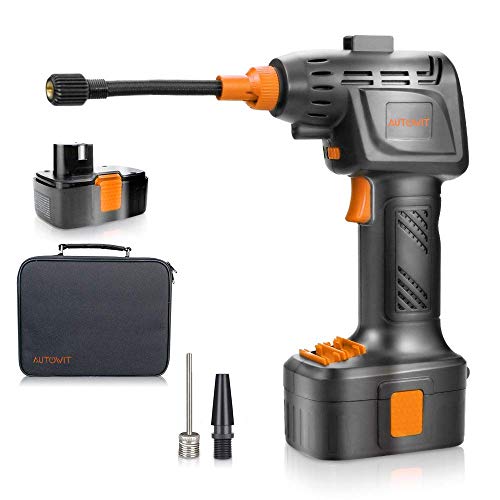 Buy or Read More on Amazon Here ($69.99 at the time of publication)
In contrast to appearance, we have talked a lot about being prepared on this list so far, and for good reason. You don't know when the stuff's gonna hit the fan, you only know that it will hit the fan when you least expect it. It pays to be prepared, so here's another essential gadget to help you make sure fate never catches you with your pants down again. It's a cordless tire inflator, and it is a marvel of engineering. Get this as a gift and make sure you wear lipstick because that dude is going to kiss you on the mouth. No more trips to the gas station when the low tire pressure light comes on, no more digging around the car for quarters, no more fiddling with the air compressor and getting the hose caught over the side mirror and under the tires. Cordless air compressors are compact, easy to operate, and rechargeable. Get one of these for your buddy and it will no doubt save him on more than one occasion.
46. Bathrobe

Buy or Read More on Amazon Here ($32.99 at the time of publication)
To be fair, I cannot honestly tell you if bathrobes are in style. I really don't know, but what I do know is that they're dang comfortable, and every man deserves one. They make a great 30th birthday gift, not only because they're inexpensive, but also because the only way he'll be disappointed is if you get him the one with the pink polka dots on it. A bathrobe is one of those things that just never crosses your mind, and you almost have to get one as a gift to get one at all. So do your buddy a favor and get him a bathrobe that'll make him feel like a king in his own home.
47. Neck Tie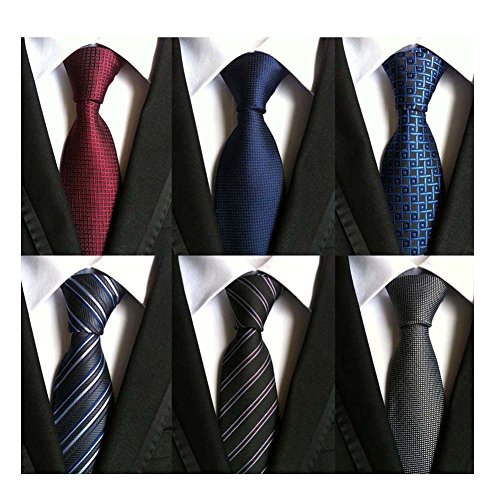 Buy or Read More on Amazon Here ($19.99 at the time of publication)
If you have a job that requires you to wear a suit, you understand that neckties are a crucial accessory. Some bosses won't even take you seriously if you don't wear one. Unfortunately, a lot of guys are undersupplied in the necktie department. They may not even have a necktie that matches any of their dress shirts, and such a travesty cannot go unaddressed. A necktie makes a great gift for several reasons, not the least of which is that it saves the giftee the trouble of picking one out themselves. Not only that, but one can't really have too many neckties, anyway. I would even suggest gifting them a variety pack so they have more colors and styles to choose from.
48. Dress Shoes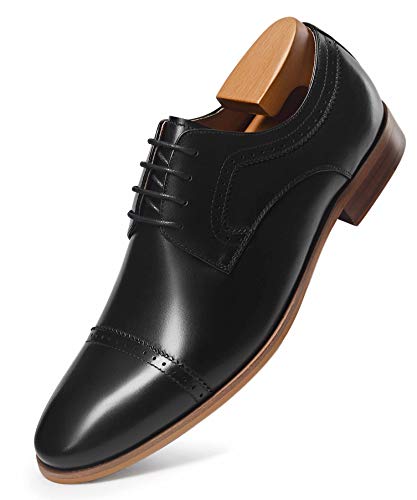 Buy or Read More on Amazon Here ($65.88 at the time of publication)
Now we've got a theme of appearance going here. First, it was wallets, then neckties, now it's dress shoes. It would not be far off to say a man is only as good as his shoes, and while that may be a bit of an exaggeration, there's no denying that the right pair of shoes can help with those oh-so-important first impressions we were talking about earlier. Rather than just gifting these to the birthday boy outright, I'd suggest taking him shoe-shopping. Let him know it's on you, then he gets to pick out the style and color that he likes, not to mention the size (dress shoes can be fickle). This is also a good way to work some quality time into your busy schedules.
49. Wristwatch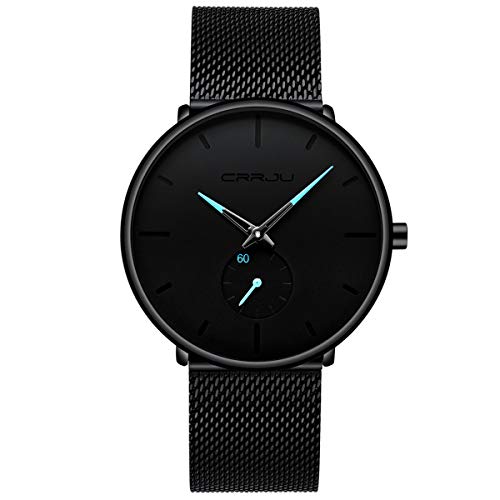 Buy or Read More on Amazon Here ($23.96 at the time of publication)
Time is of the essence, especially once you turn thirty. It's true that watches are a little unnecessary nowadays, what with the advent of smartphones and whatnot, but there's still no denying that nothing ties an outfit together quite like a good watch. And don't feel like you have to get him a Rolex, either. There are a ton of great watch companies nowadays that are making minimalist watches that still look amazing, all for an affordable price. If the birthday boy has a flair for antiquity, you could even get him a pocket watch, though it's probably in his best interest to stifle that impulse as best you can.
50. Nose-hair Trimmer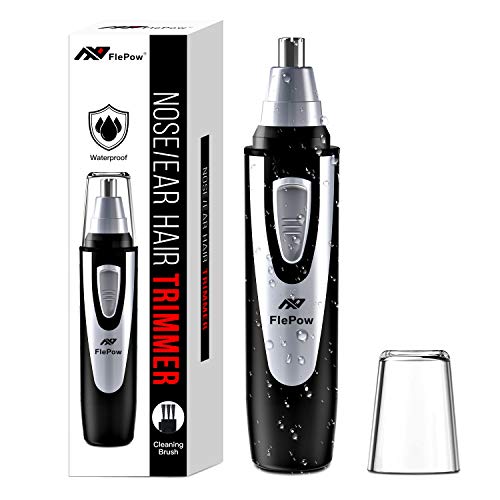 Buy or Read More on Amazon Here ($12.99 at the time of publication)
Turning 30, in a lot of ways, is about facing reality. One of those realities is the simple fact that your body is changing. You might wake up one day and realize your favorite belt doesn't fit quite as well as it used to, or that you spend a little more time on the porcelain throne than you would like. Another reality is that things are going to start growing in places where you really don't want them to grow. One of these places is your nose, and take it from an expert, there is nothing more distracting than a rogue nose-hair. But never fear, technology once again comes to the rescue in the form of a nose hair trimmer. Trimmers like these are actually very easy to use and completely safe. It's the perfect way to all at once let your boy know he's growing up, you're very proud of him, and that he might want to take a closer look in the mirror sometime.
51. Wireless Charging Power Bank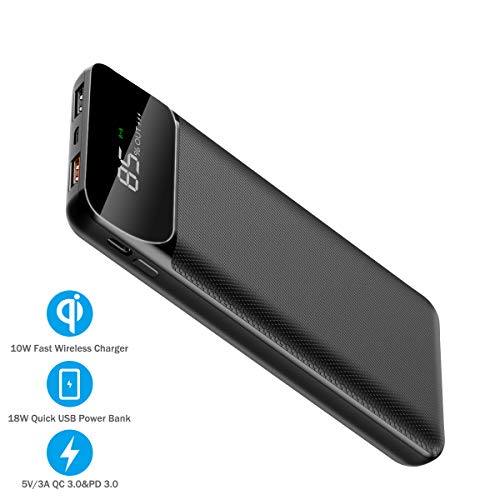 Buy or Read More on Amazon Here ($34.99 at the time of publication)
It is a poor general indeed that sends his soldiers into battle without a plan B in case things go South. So why would you keep sending your best friend out into the world without a portable charger? It's basically the equivalent of emergency rations or a first aid kit. Bottom line, you do not want to get caught in the wrong place at the wrong time with no way to charge your cell phone. With a wireless charging bank, you don't have to worry about that ever again. And a lot of these types of chargers don't just take care of your cell phone. They're compatible with most devices, and some of the more powerful ones can even handle your laptop in a pinch.
52. Grill Kit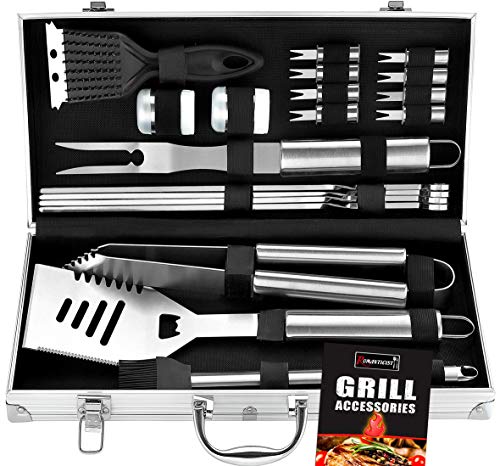 Buy or Read More on Amazon Here ($25.99 at the time of publication)
Most grill aficionados can get by with a good pair of tongs and a cleaning brush, but there are so many other grill accessories available to up your barbecue game. A grill kit is a fantastic gift that will not only expand your buddy's grilling arsenal but will allow you to reap the benefits of his newfound grilling abilities. Most of these kits are pretty comprehensive, coming with not only your basic tongs and grill brushes, but also spatulas, forks, skewers, and even corn holders. And just because they're thorough doesn't mean they have to break the bank. Most grill kits won't set you back more than thirty dollars.
53. Binoculars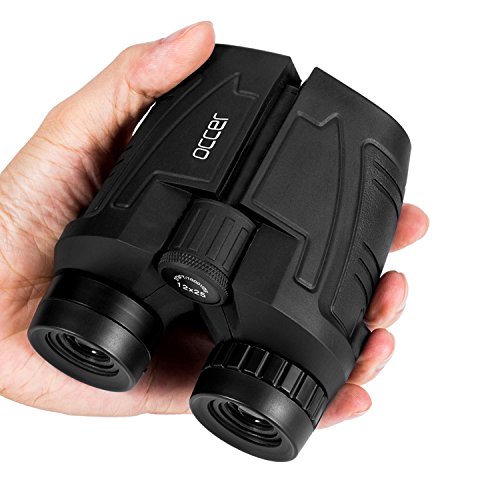 Buy or Read More on Amazon Here ($33.89 at the time of publication)
Binoculars might seem like an odd choice for a 30th birthday present but bear with me here. Binoculars aren't just for bird watching, as it turns out, they have a whole plethora of other applications that can be put to day to day use. For example, they come in quite handy at sporting events, whether you're in the nosebleeds at a professional game or at the local high school cheering on your kid. They're also great for sightseeing, and you can find a lot of binoculars that aren't too big and don't take up too much space in your suitcase. They also aren't as expensive as you might think. You can pick up a nice pair of binoculars for less than $40.
54. Portable Car Jump Starter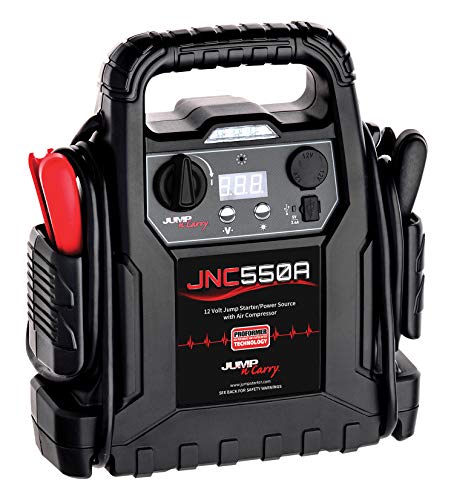 Buy or Read More on Amazon Here ($144.53 at the time of publication)
You could fill your entire car with all the in-case-of-emergency gifts we've included on this list, but if you had to choose one, I'd recommend a portable car jump starter. It's basically a battery pack with jumper cables that restarts your car without the need for another vehicle to be present. It comes in very handy when you're car decides that today's the day it's not going to start for no reason at all, leaving you stranded in the Walmart parking lot at two in the morning. You have to keep it charged of course, and the charges last a long time, but a lot of portable jump starters come with a hand crank so that even if it dies, you have a way to get it up and running again. This is a great and thoughtful gift that will almost certainly come in handy more often than anyone would prefer.
55. Wireless Backup Camera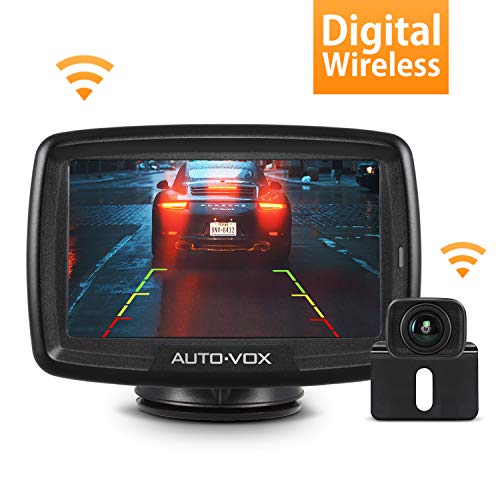 Buy or Read More on Amazon Here ($119.99 at the time of publication)
Most cars come with backup cameras these days, but in case you have a friend who finds himself backup camera-less, it's a great idea to get him one. After all, he might live in a neighborhood with a lot of kids, people, and pets, and it's not worth a potential accident just because his vehicle happened to not come with an eyeball installed in the rear bumper. There's a lot to look for in a good backup camera, including the accuracy, field of view, and ease of installation, so you want to make sure you pick the right one for the birthday boy's car. Luckily, there's no shortage of models to choose from.
56. Heated Vest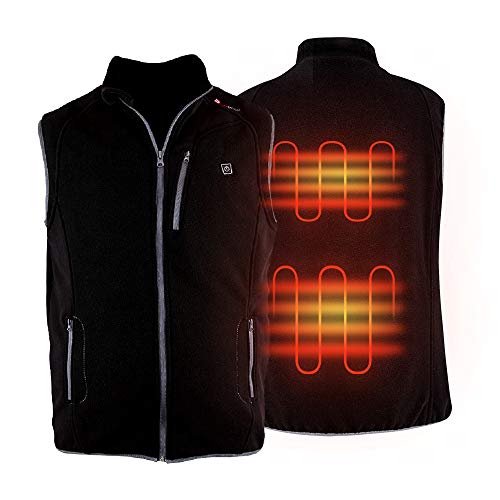 Buy or Read More on Amazon Here ($109.95 at the time of publication)
This is one of those inventions that once you hear about it you begin to wonder why it isn't more popular. It's a heated vest, and that pretty much says it all. It's a great gift for anyone who works outdoors or perhaps walks to work, or anyone who spends a fair amount of time outdoors. Heated vests are completely safe and are designed for the modern era. They are charged via USB and are made to be machine washable. You would think a gadget like this would be pretty high maintenance, but it turns out that it's pretty much like any other vest, except this one will keep you nice and toasty during even the coldest of winters.
57. Meat Thermometer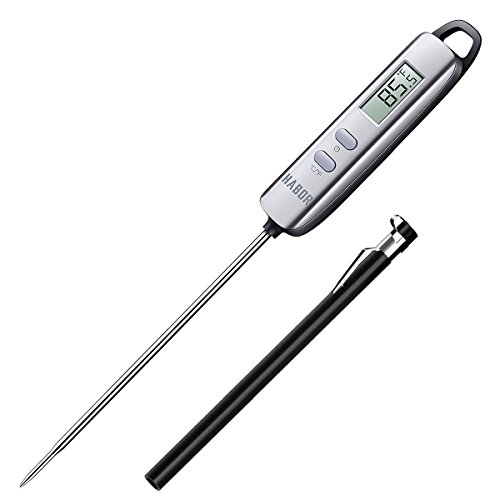 Buy or Read More on Amazon Here ($10.99 at the time of publication)
Some men get very meticulous about their grilling process, and understandably so. Especially if you're entertaining guests, you want to make sure your meat is cooked to nothing short of perfection. If you know someone like that, and he doesn't already have one, consider getting him a meat thermometer for his next birthday. That way he won't have to eyeball it anymore, nor risk cutting into a perfectly good steak just to see if it's cooked all the way through. You can get him one of the simpler models, but there are also electronic thermometers that don't even require physical contact and instead use a laser to read the temperature. That might be a little overkill, but you know your birthday boy better than I do, and you can't really go wrong either way.
58. Beard and Mustache Trimmer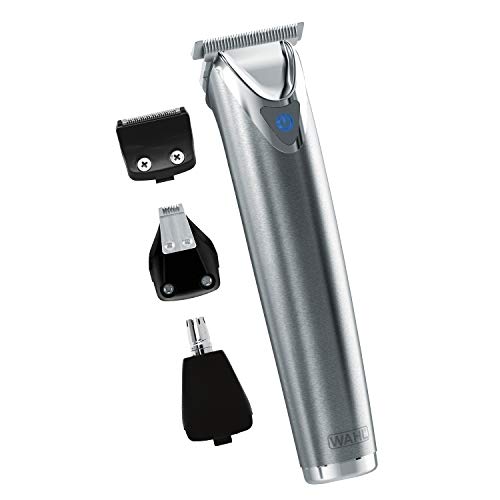 Buy or Read More on Amazon Here ($53.97 at the time of publication)
With so much on our minds these days it's easy to forget to take proper care of yourself. It can be even more difficult to prioritize when that care requires us to go out of our way in order to receive it. If you've got a bearded fellow in your life, consider getting him a beard and mustache trimmer. With this handy accessory, he won't have to go to the barber every two weeks to get a trim, and he'll be able to trim and sculpt to his heart's content. Most trimmers come with a variety of heads and settings, and they're pretty good about covering all the bases whether you've got a beard to trim, a mustache to manage, or a nose-hair situation to take care of. Beard trimmers are also pretty inexpensive, so you don't have to break the bank just to get your buddy a nice gift.
59. Turntable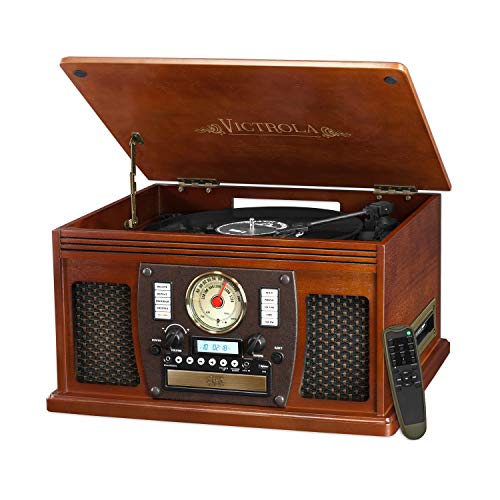 Buy or Read More on Amazon Here ($117.99 at the time of publication)
Records might be more popular now than they ever have been before, and for good reason. There's just no beating the tactile feel of the needle running through the vinyl groove. Not only that, but record players bring something to the space that a Bluetooth speaker or smart tv alone just can't quite evoke. If you are considering giving somebody a turntable, you'll want to narrow down your choices. There are a lot of different styles available, ranging from rustic to ultra-modern. Most turntables, even the ones designed to look a little more antiquated, come with Bluetooth capabilities as well, so it makes a really good all-in-one music-playing option.
60. Back Roller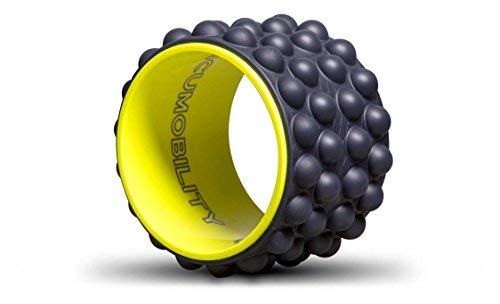 Buy or Read More on Amazon Here ($59.95 at the time of publication)
Ah yes, the joys of growing up. Getting older doesn't just mean getting a better job, making more money, and settling down. It also brings with it a whole lot of other fun stuff like knee pain, neck pain, joint pain, and back pain. You know, the stuff you look forward to. Thankfully, there is a whole thriving market built around relieving your body of these stress-induced aches and pains. A back-roller makes a great gift for anyone turning the big three-O, especially since the back is one of the harder parts of your body to stretch on your own.
61. Headphone Jack Transmitter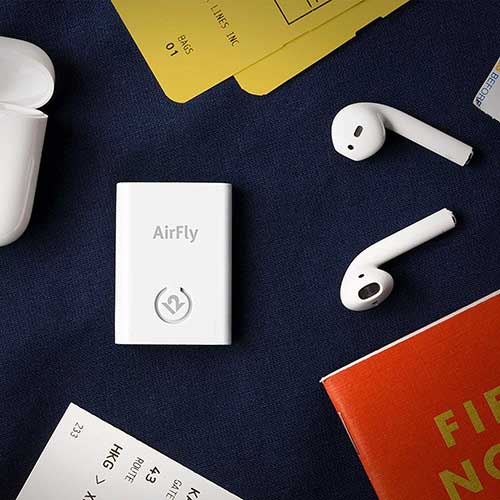 Buy or Read More on Amazon Here ($40.03 at the time of publication)
The rest of the world has moved onto Bluetooth, but most airlines seem to be a little behind the times in that department. I can't tell you how many times I've gotten on a plane and realized I have no way to connect my headphones to the tv, leaving me to endure an hours-long flight without the benefits of inflight entertainment. If you know someone who travels a lot, chances are they've encountered this same issue. What they probably don't know is that there's an invention designed specifically to counter this particular technological roadblock, and it's called a headphone jack transmitter. Basically, you plug the jack transmitter into the headphone jack on the airplane, then connect the transmitter to your headphones via Bluetooth. And voila, no more silent airplane movies.
62. The Universal Socket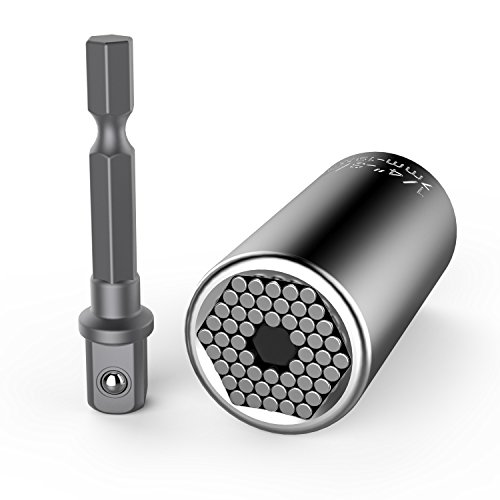 Buy or Read More on Amazon Here ($14.99 at the time of publication)
It's nice to have a wide variety of tools in your toolbox, but you have to admit it can get a little overwhelming sometimes. You might even find yourself wishing there was just an all-in-one tool that would save you the time and effort of digging through every socket wrench just to find the darn three-quarter-inch "that was here just a second ago!" Well, the good news is that there is such a tool, called the universal socket wrench. It's specially designed to adjust to fit any size nut or bolt, and it comes with a drill adapter, so there's no need to break your hand trying to use it. It's just the all-in-one solution you were looking for.
63. Tactical Self-defense Pen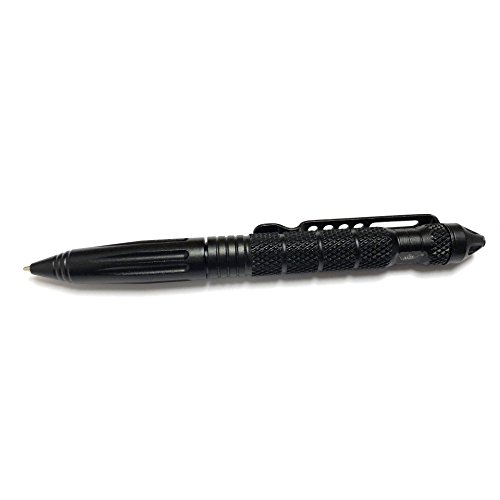 Buy or Read More on Amazon Here ($16.00 at the time of publication)
Here's a novel idea: a tactical self-defense pen. It's a pen, for the most part. Just like any pen, you can write with it. The only difference between this pen and lesser pens is that the tactical self-defense pen comes with an ultra-durable carbide glass-breaker tip. This means that if you ever find yourself in a situation where you need a break a car window, or any type of window really, this pen will get the job done. And if it works on windows, you can be sure it'll work on a threatening individual should you ever find yourself in such a situation. It seems like an odd combination at first, but it saves you the trouble of having to carry around a separate self-defense implement.
64. Whiskey Club Membership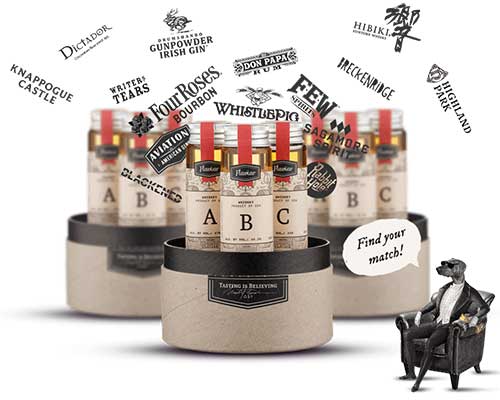 Buy or Read More on Flaviar Here ($25 per month at the time of publication)
Here's a great gift idea for the whiskey connoisseur in your life. Whiskey club membership services operate in a similar manner to themed box subscriptions. Once every quarter, or month, or whatever, the club will send you a selection of whiskeys for your tasting pleasure. Once you find one you like, you can select to have a whole bottle delivered with the next tasting selection. It's a great way to expand your palette as well as build up your home minibar. A lot of these memberships also organize trips to distilleries and other fun events that will put you in contact with other whiskey-lovers the world over.
65. Magnetic Refrigerator Beer Strips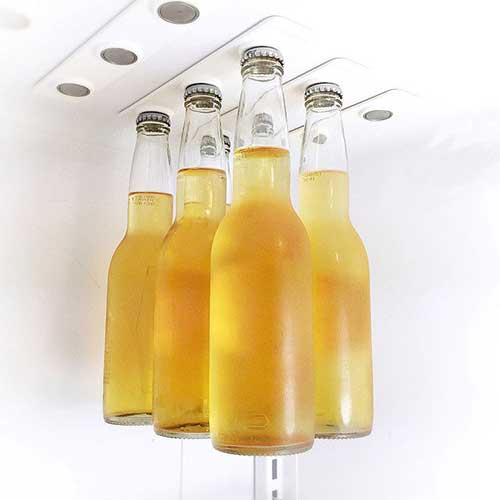 Buy or Read More on Uncommon Goods Here ($30.00 at the time of publication)
I am a firm believer in efficiency, and any tool that can provide me an efficiency upgrade is a godsend in my book. Enter, magnetic refrigerator beer strips. All it is is a strip of magnetics that sticks to the top of your fridge. It's designed for one purpose, and one purpose only: increasing your fridge's beer capacity. The one most frustrating thing about having company over is that sometimes the number of guests exceeds the number of beers you can fit in your fridge, meaning that one unlucky soul (probably you) has to make do with a warm one. But with the addition of magnetic fridge beer strips, that won't be an issue, anymore.
66. Push-up Training System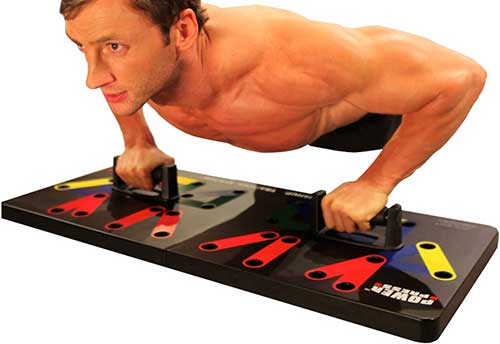 Buy or Read More on Amazon Here ($49.99 at the time of publication)
When you turn 30, staying healthy becomes more important than ever. But amongst all the hustle and bustle and the going to work and the picking up the kids, it can be hard to find time to get to the gym. Fortunately, there is a ton of innovative equipment out there that can help you turn your home into a home gym. A really helpful, standard piece of equipment is a push-up training system. These systems are designed to develop the chest, shoulders, triceps, and biceps, primarily. They are also adjustable so that you can focus on a particular muscle if you want to. And unlike a lot of gym equipment, push-up training systems are super affordable and don't require any special know-how in order to use them.
67. Wall-mounted Bottle Opener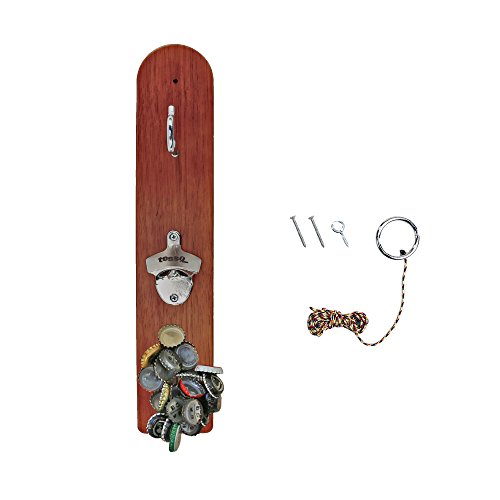 Buy or Read More on Amazon Here ($37.95 at the time of publication)
A lot of people would count their bottle opener among their most trusted companions, but the only problem with them is they move around quite easily. They get set down in the wrong place, they get passed to Dan and Dan puts them in his pocket just like he does every time. It's an inconvenience with the potential to turn into a total nightmare. But with a wall-mounted bottle opener, all these problems are eliminated. Not only that, but most wall-mounted bottle openers look really nice and add to the aesthetic of your home. Some even come with an attached magnet for bottlecap storage, making it kind of an all-in-one solution to your bottle-opening woes.
69. Portable Outdoor Speaker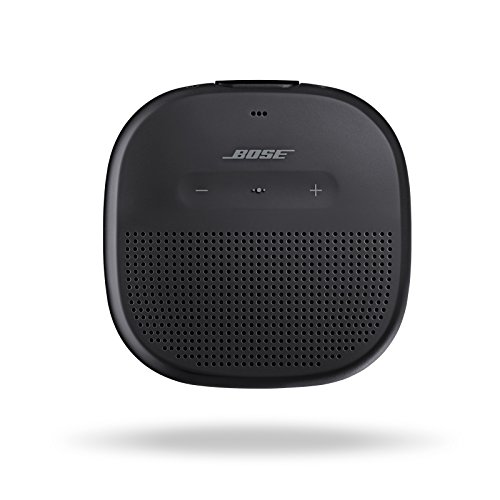 Buy or Read More on Amazon Here ($99.00 at the time of publication)
Music has the power to make even the most menial of tasks into an enjoyable time. Unfortunately, sometimes it can be hard to take your music with you, especially if you do a lot of outdoor work. Luckily, there are a lot of good options out there when it comes to outdoor Bluetooth speakers. These speakers are designed to be outside, so not only are they waterproof, they have really good sound quality to prevent the music from getting drowned out by the surrounding soundscape. There's a whole range of Bluetooth speakers to choose from, but honestly, you don't have to get the most expensive one to find a product you'll be happy with. Many companies, like Bose, produce some great-sounding speakers for less than a hundred bucks.
70. I Miss Drugs Mug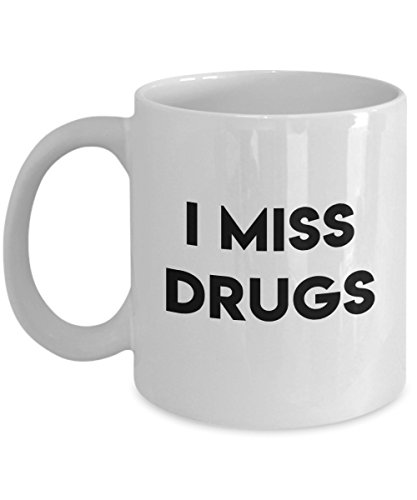 Buy or Read More on Amazon Here ($14.95 at the time of publication)
If you want to give the birthday boy a dose of nostalgia mixed with a bite of sarcasm, try getting him an "I Miss Drugs" coffee mug. Not only will it serve as a constant reminder that his glory days are long behind him and it's only a long slog to the bottom from here on out, but it also continues to enable his now-necessary coffee addiction. If you do decide to get this gift, just be sure to pick your audience. An "I Miss Drugs" mug might not be the most suitable present for a new father. But on the other hand, it just might be the most suitable gift for just such a person.
71. Costco Membership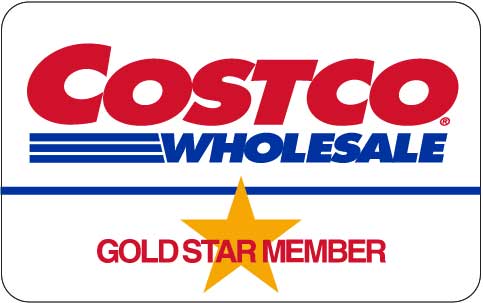 Buy or Read More Here ($60 at the time of publication)
A Costco Membership isn't a physical gift, but it is one that will be very highly appreciated by the giftee, especially if their life as a family or businessman is just picking up. There are a lot of occasions that call for careful preparation whether it's hosting an office party, a birthday party, or any kind of party, really. Costco can be a lifesaver when these occasions arrive, not only providing some of the best deals out there but also allowing you to buy whatever you need in bulk, eliminating the possibility of a mid-party run to the grocery store because you ran out of paper plates. Instead, you can relax and enjoy the festivities knowing that you have more than enough plasticware, hotdog buns, and condiments to last you to the end of time and beyond.
Related Posts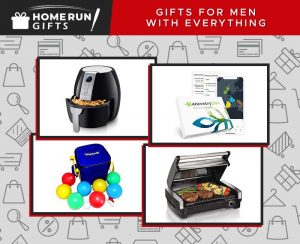 Gifts for Men with Everything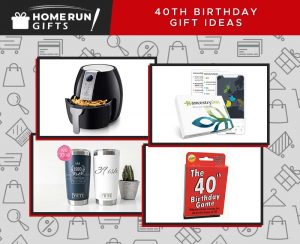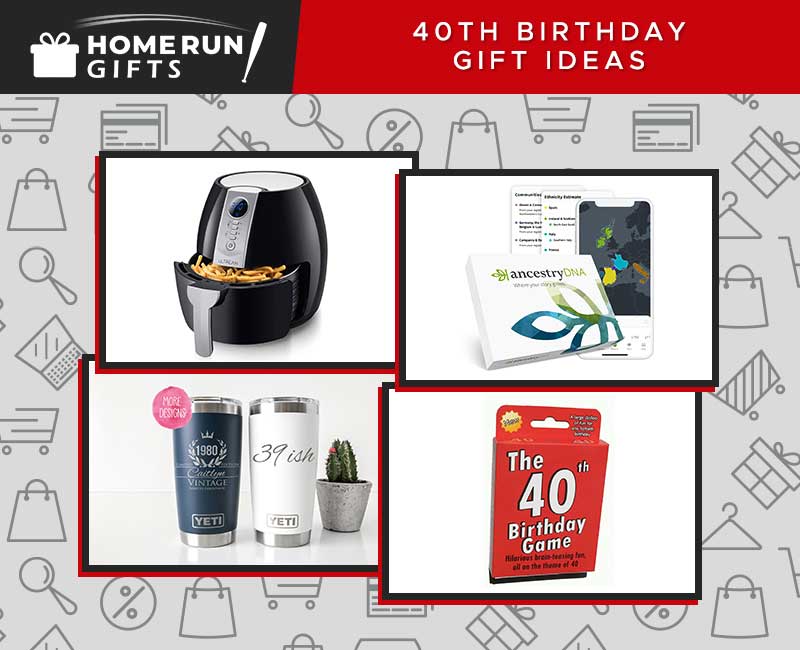 40th Birthday Gift Ideas
Wrap UP
That does it for this list! If there are any awesome 30th birthday gift ideas that we missed, feel free to drop them in the comments! Be sure to check out some of our other pages before you go!