The best gift for a girl isn't always the biggest, most sparkling, pink object you can find. Especially if we are talking about teenage girls, it takes a lot more than a soft color and glam to impress her. There's just so much going on in her life that it can be a little hard to keep up with how quickly life is pulling her in different directions. The new trends, endless social media posts, and her spunky friends definitely have a way of changing her interests, and it can be a little confusing to those on the outside.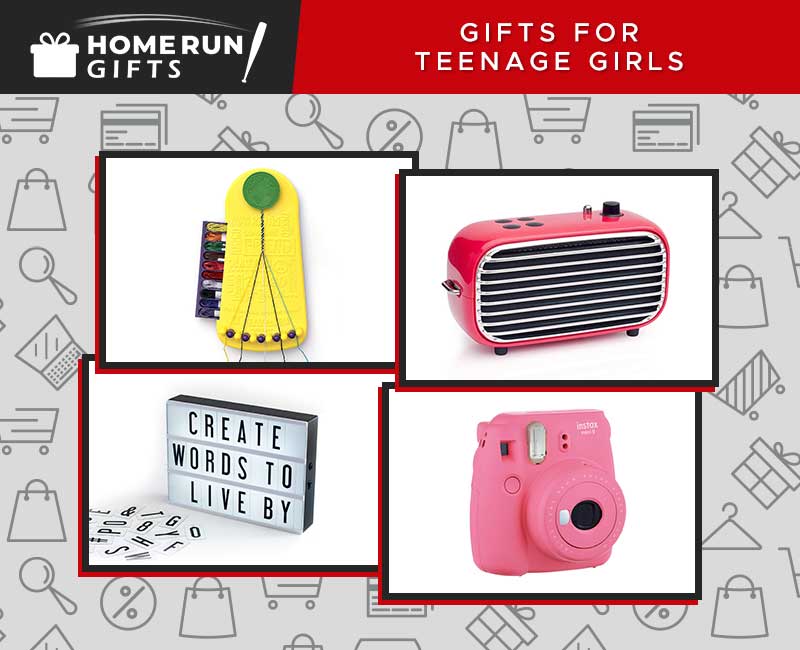 Each and every girl is unique, with different hobbies, talents and skills. With so many unique girls, you are gonna need the inside look to make sure you find the perfect fit for the perfect girl. But worry not, no matter how special and selective your girl's tastes may be, we've got all your bases covered! Whether she be into the outdoors for hikes or loves going to the mall with the girls, these gifts are bound to be the match for her must haves and will get you the extra Kudo points you need!
Here Are the Best Gifts for Teen Girls
Below, I've listed out my favorite gift ideas for teenage girls. Simply scroll through and pick out your favorite gift or gifts!
1. Umbra Picture Collage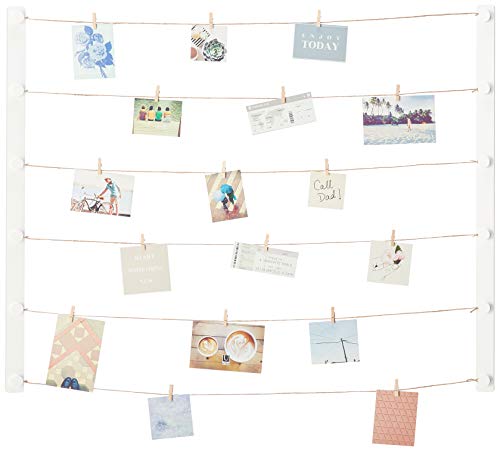 Buy or Read More on Amazon Here ($25.00 at the time of publication)
Let her memories become the creative spotlight on her wall! This photo line is the perfect way for her to remember all of her fun times and hang up special pictures where she will always be able to see them. These hangup lines are super easy to use and change around, letting her switch in and out photos, cards or tickets at ease or organize the way she pleases. They can be hung either horizontally or vertically, making them easy for the wide walls of her room or the cramped walls of a dorm room. Now all of her picture-perfect memories can have a picture-perfect place to stay!
2. Lightbox Letter Board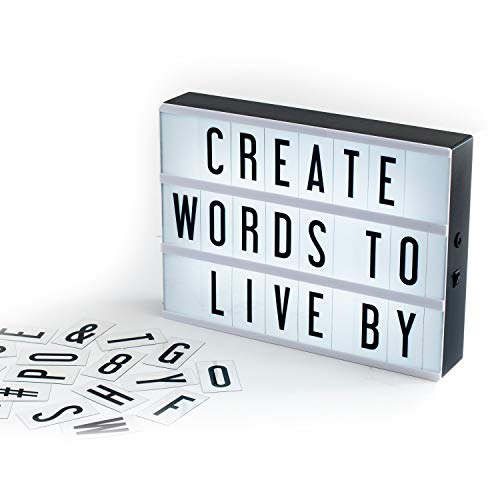 Buy or Read More on Amazon Here ($23.49 at the time of publication)
Letter boards are not just for bright light, old movie theaters anymore! Glam up any photo opportunity, bedroom or entryway with this fun board! This aesthetic boards come with 100 letters and characters, are easy to set on tables or shelves and can even be mounted on the wall! From snazzy sayings, movie quotes and to do lists, she can pick and choose whatever she desires to light up! Have her personality and quirkiness shine forth in this fun new decor!
3. Friendship Bracelet Kit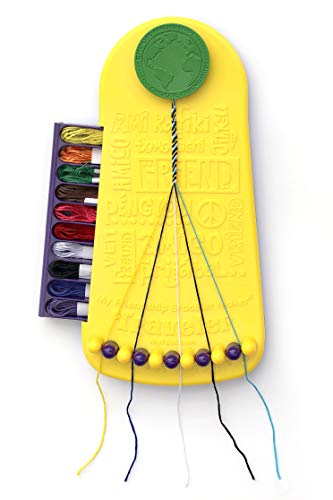 Buy or Read More on Amazon Here ($19.99 at the time of publication)
I hope that most of us can remember summer camp. Beautiful nature right outside, smelling wooden cabins or water worn tents, and sweet fresh air. But of course, we can't forget the most important aspect of summer camp! Friendship bracelets! On her wrists, ankles or even just hanging from her bag! Braided or complex six woven strings, these small delights were definitely the most important thing a girl could own and share with her friends! Coming from a girl who definitely made and received many, they are treasures that will never be forgotten or gotten rid of because of the precious memories they store! She will never forget a friend or memory with these fun to make bracelets!
4. Chiffon Rose Pillows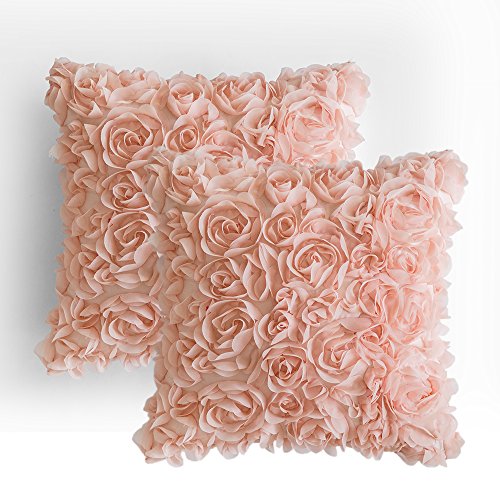 Buy or Read More on Amazon Here ($19.49 at the time of publication)
A girl's room is her castle, her sanctuary, her pit of pool and relaxation and whether she's still figuring out what she wants her room to look like for middle school sleepovers or designing her college dorm room look, she has to make sure she has the perfect accessories. These soft chiffon pillows can easily blend in and help her style choice blossom, no matter what she may be into. Potterhead or Queen Bee, these rose pillows are thick, comfy and come in many colors to accommodate her color scheme and complete her bed's decor.
5. Fujifilm Instant Camera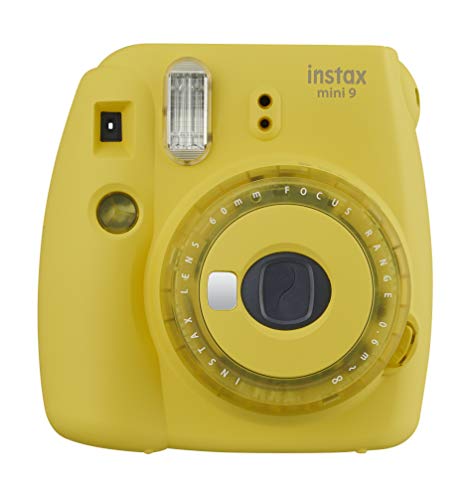 Buy or Read More on Amazon Here ($83.88 at the time of publication)
These Instant Cameras are perfect for all your picture taking needs  Be it birthday parties, school, the beach, selfies or wherever your girl's craziest adventures take her, these instant cameras are perfect for taking beautiful photos. They're also super cute and fun to use. This kit allows you to choose what color and what type of film pack you'd like to get your girl so that she can feel like a model everywhere she goes! These cameras are the modern versions of the popular film cameras from back in the day, giving that authentic feel without the bulk. If you have a girl who loves vintage but still wants that modern quality, this camera is perfect for capturing all of her timeless moments. The printed pictures are good for collages, phone case backings, scrapbooking and even for small gifts to friends! These photos will help bring out her creative side in photography and give her the beautiful results she desires.
6. Ceramic Elephant Pots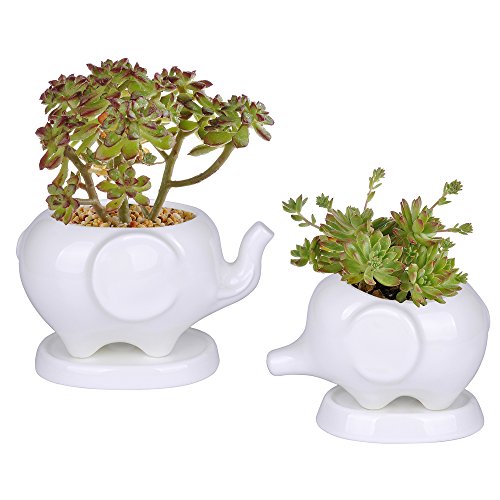 Buy or Read More on Amazon Here ($12.99 at the time of publication)
She might have the magic gardening thumb, or maybe it's safer to stick to plastic look alikes, or maybe she's been looking for some cute storage ideas but either way she's gotta have something to put in these beautiful ceramic pots. Of course, we all know that basic terracotta pots have been in for the past 3000 years but let's face it, they lack personality. These ceramic pots give her both the plant and animal love she needs with their smooth and cute design. Perfect for any small plant or plastic stand in, they bring character and come in several different types, allowing you to pick her favorite or match her personality with ease.
7. Lap Desk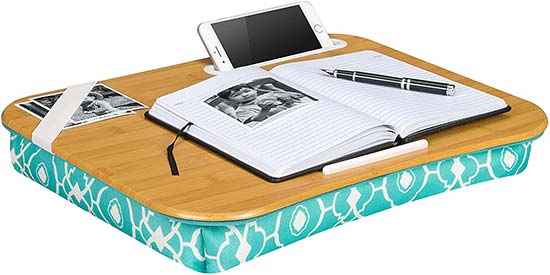 Buy or Read More on Amazon Here ($44.99 at the time of publication)
Sometimes important assignments can't be done at a desk or table, maybe the creative juices just aren't doing the best in that spot or maybe she is on the go. The lap desk is the perfect solution to shaky knees and unstable surfaces while she needs to get her work done! Padded with microbeads, this comfy and stable platform provides ventilation and space for what she might use it for. It's equipped to hold important papers in place, have the space to hold a full meal or laptop and even has a space to hold her phone up! She can take it wherever she may go, be it the couch, the beach or in the car, she is going to have the perfect space to get what she needs to do done without worrying about her penmanship suffering. This is one of the best gifts for teenage girls out there!
8. Scratch Off Travel Map
Buy or Read More on Amazon Here ($19.97 at the time of publication)
If your girl loves to travel, or even just dreams of traveling the wide wide world, then this map is the perfect gift for her. Whether her journey is starting now or she's already got a few places down, she can show off her travels with this exciting poster! She can scratch off each place she has gone to, allowing the map to turn into a colorful, growing display each time she goes somewhere new, keeping those memories alive even after she's back home. Traveling is already fun as it is, but her fun can continue every time she comes home, marking yet another milestone in her adventures.
9. Learn to Play Ukulele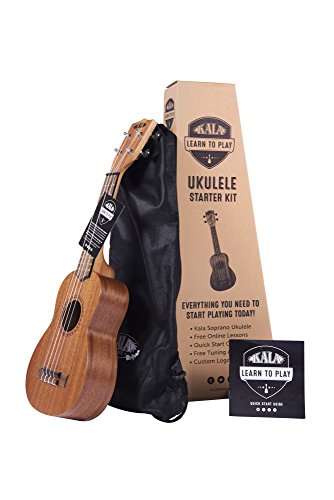 Buy or Read More on Amazon Here ($59.99 at the time of publication)
Music is such a key part of a girl's life, we all have that one song that defines who we are and your girl is no exception. Music is how she expresses herself, connects to others and is there for her when she's having a tough day. But we get it, not all of us were sat down in front of the piano at three years old and forced to tap out Mary Had a Little Lamb. But sometimes, your girl would still really like to show that she's musically talented. Or maybe she is that girl who was sitting down by the piano, but just really wants to learn more and expand her talents. Either way, we have got her covered with this beginner ukulele kit! Coming in several styles and ranges, ukuleles are great for anyone starting out or wanting a new and easy instrument to pick up. Every music lover can master the strings with ease and style with this sick pick.
10. Zodiac Constellation Necklace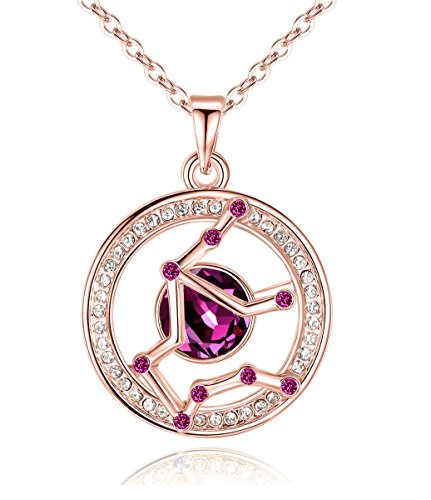 Buy or Read More on Amazon Here ($39.99 at the time of publication)
If your girl is a horoscope type girl then this just might be the right fit for her shining personality! Following the twelve star patterns, these zodiac inspired necklaces are designed with its unique star map and embedded with beautiful bright Swarovski crystals to help bring these constellations to life. Horoscopes are a popular outlook many people have to help guide them on their path of life. Horoscopes can help relate to moods, live events and even help make friends through their own unique birth constellation.
11. Twinkle Light Curtain String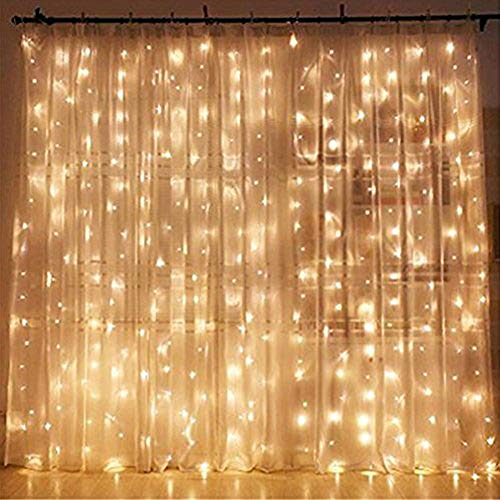 Buy or Read More on Amazon Here ($17.99 at the time of publication)
Twinkle Twinkle Little Star: This takes glowing ceiling stars to a whole new level. These twinkling lights are perfect for any superstar girl's bedroom or dorm! Whether she hangs them up around her bed, on her closet or by the doorway, it's bound to make her room out of this world! There are eight modes she can choose from as well to give off the star shine feel she wants! She can use them to add a little light or match them with curtains to give her a bit more privacy from roommates or siblings.
12. Mini Projector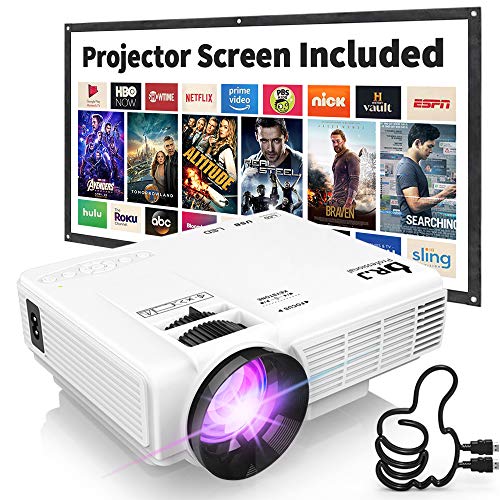 Buy or Read More on Amazon Here ($84.99 at the time of publication)
Movie Night with the girls? Could it get any better than that? Yes it can! This mini projector has got what it takes to make any movie night the best time with the added comfort of your girl never having to lávese her room. It's easy to set up, easy to place and has great sound quality. This projector brings the movies to her! Not only does it have fantastic graphics but it is portable as well, making outside movies and party games ten times more fun! This projector is compatible with everything from video games to smartphones and turns every night into a fun filled party.
13. Art Inspired Guitar Picks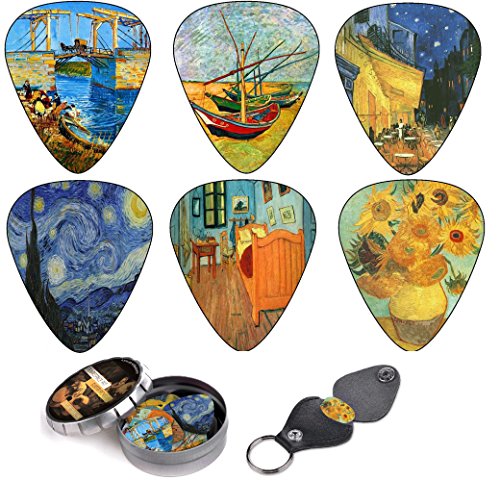 Buy or Read More on Amazon Here ($13.95 at the time of publication)
Is your girl a Guitar freak? Does she love Metal? Country? Electric or Classic? No matter what tunes your girl is dropping, if she's a guitar lover, she's bound to need the perfect pick to help her shred those strings without shredding her fingers. And does she more art in her heart? These picks have got her favorite artworks right on them and light up any music session with a bit more of an artistic twist. Ranging from the Renaissance to Van Gogh, she's got all of her favorite "picks" at her fingertips.
14. Bean Bag Chair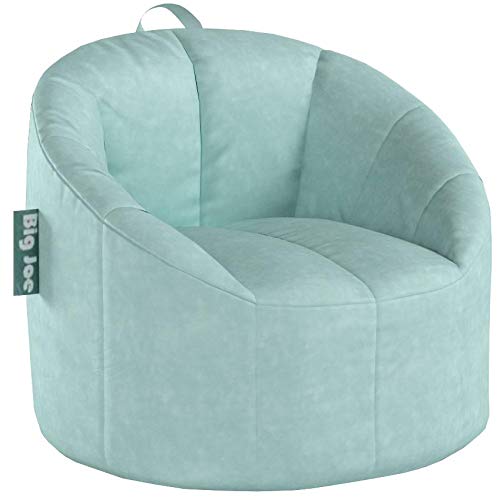 Buy or Read More on Amazon Here ($42.00 at the time of publication)
For the perfect castle you have to have the perfect throne. Though the perfect throne may have changed a lot in the past few hundred years and although the Queen of England might not be in agreeance, this chair is bound to bring lots of comfort and fun to your girl's room. Perfect for movie nights, reading corners or simply a place to lounge in, this bean bag is easy to move, is comfy and a unique addition to her room's decor. Not only that but its lightweight design and the handle on the back makes it perfect to move around the house or to take with her to sleepovers or in her college dorm!
15. Banana Souffle Cream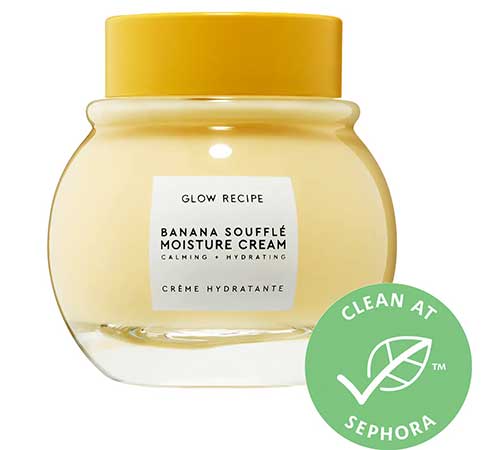 Buy or Read More on Sephora Here ($39.00 at the time of publication)
Skincare products are a big topic for most girls and I think we all know that those middle school to college years were a little more than stressful when it came to our skin. Sometimes, a plain bar of soap is just not gonna cut it and she's going to need a little more help with her skin. Let us introduce the Banana Souffle Cream. That's right, you didn't misread the title. The best part is, this lightweight moisturizer has actual powered bananas in it! The magnesium inside helps to heal and balance irritated and dry skin, and this moisturizer is free of over fifty harmful ingredients commonly found in other beauty products. This clean and absolutely wonderful smelling cream is bound to bring her skin the balance it needs.
16. Portable Charger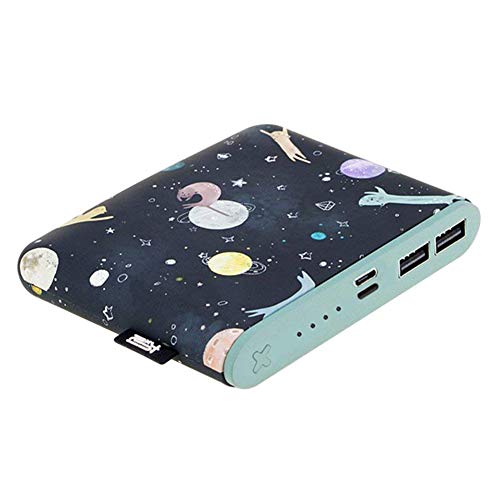 Buy or Read More on Amazon Here ($25.99 at the time of publication)
We all know the extreme stress of having low battery when we are out and about. There's almost nothing you can do but pray your phone will survive with its 5% battery until you can get home! Never let her phone be out of power again with this super portable power bank! Coming in five different styles, these power banks hold enough power to charge a phone up to four times! It's small enough to fit into any back and even back pockets, making it easy and light to carry with her wherever she may go. Never lose touch with her again and don't let her blackout during her important moments!
17. Lightweight Crossbody Purse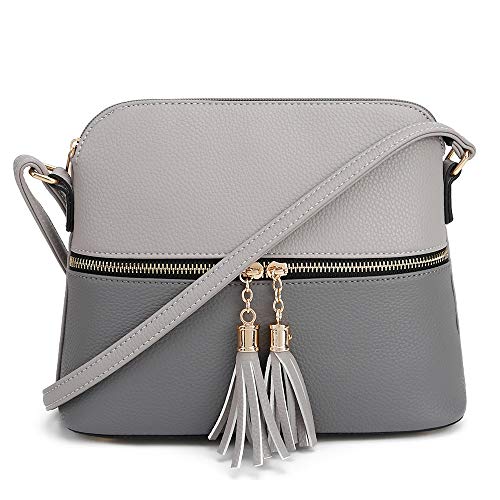 Buy or Read More on Amazon Here ($19.85 at the time of publication)
Purses can literally be any girl's fashion obsession or her worst nightmare. Having to have the perfect fit for all of her needs or just something that doesn't get in the way can be a daily battle for either side of the spectrum. That's why we suggest this amazing little accessory. It's got the best of both worlds for your girl, whether she's looking for cute style or a simple carry on. Did we mention it also comes in 58 different colors? It really is the perfect fit for any teenage girl, coming in a color that suits her and accommodates all of her outing needs in one small yet super cute bag.
18. Volador Longboard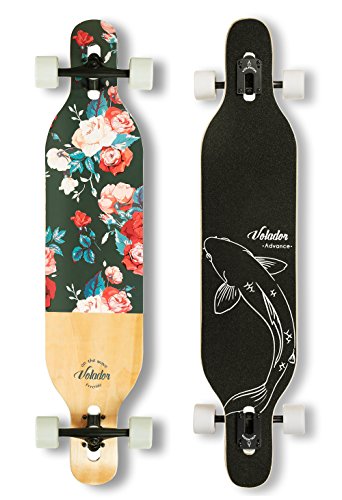 Buy or Read More on Amazon Here ($62.89 at the time of publication)
Longboards are definitely the best way to shred the figurative waves of the concrete jungle and make short trips a literal breeze with their smooth motion. But not just any longboard is going to do and if you want to make sure she's got the sickest ride in town, you can't go wrong with a Volador board. Whether she's cruising down the beach, going to the store or trying to get to her next class fast, this ride was built to be the smoothest and best quality for your skater girl. Volador also prides itself in making sure their boards are better for the environment and helps artists from across the world make their mark on these sweet wheels. Get her the board that not only glides her to success, but looks good too.
19. Hydroflask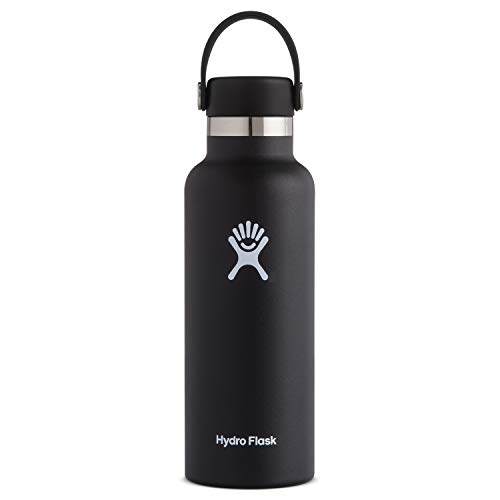 Buy or Read More on Amazon Here ($29.95 at the time of publication)
Whether it's for sports, water drinkers or keeping hot drinks hot, Hydroflask is the brand that knocks all competition out of its way when it comes to thermal flasks. These flasks keep drinks icy cold for up to 24 hours and hot drinks smooth and hot for up to 12 hours! They come in a variety of sizes and colors, making it easy to match your girl's drinking needs. Whether it be a big flask for practice or a small one for work or class, this flask has got it all.
20. Hanging Hammock Chair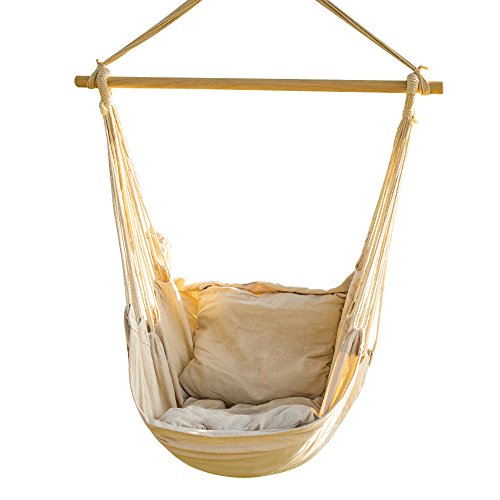 Buy or Read More on Amazon Here ($34.99 at the time of publication)
Relaxation is a top priority. With finals, stressful social situations and teenage drama, a girl needs more than a couple moments for herself to sit back and let go. Be it in her room, the backyard or by a palm tree on the beach, this hammock chair just became her best friend! This Brazilian style hammock is fun and stylish, coming in different colors to help match her vibes and personality. Easy to use and hang, this calming chair with rock her into soothing sunny rays of relaxation.
21. Retro Style Speaker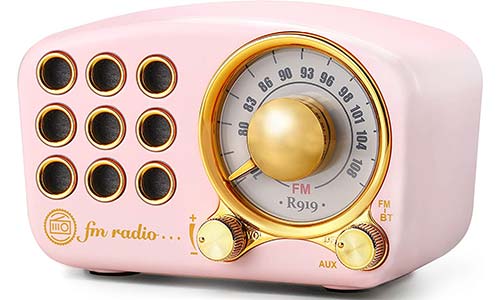 Buy or Read More on Amazon Here ($99.99 at the time of publication)
Girls will always be about the music, no matter what genre it's from she definitely is blasting it. So why not have her speaker set have the cute look and all the fun quirks? These speakers come with both Bluetooth and FM radio capabilities, allowing her to make her own popping playlist to share or tune in to her favorite stations! Plus its cute vintage retro design makes it unique compared to most other speakers that are out there. This speaker is small yet loud enough to take with her to small gatherings, beach days or simply keep her room lively with her newest mixtapes!
22. Five Piece Makeup Brush Set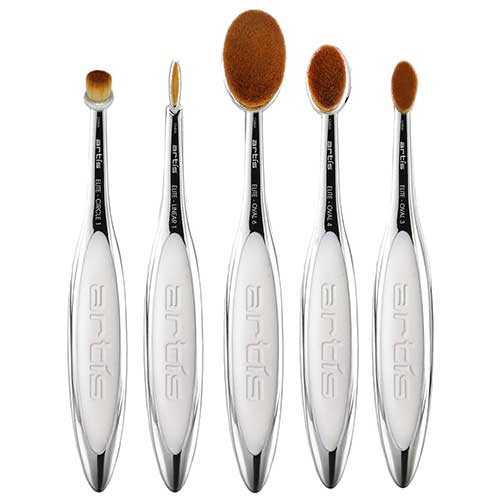 Buy or Read More on Sephora Here ($170 at the time of publication)
These brushes are the best of the best and their peak performance is nothing to pass over. This brush set is made for any type of makeup, from liquid foundation to eyeshadow powder. They flawlessly apply, blend and smooth out makeup products to produce the sharp finish she is looking for. Even better, this makeup set is made without harmful chemicals and is completely cruelty free. This set allows users to be guilt and irritation free, giving you peace of mind for this gift's quality check. These versatile brushes enhance natural beauty and mimic the natural application that every girl is looking for, without the makeup mess and unnecessary smearing. These brushes are any makeup artist's dream and are bound to improve and showcase her daily beauty routine as absolutely perfect.
23. Tortilla Blanket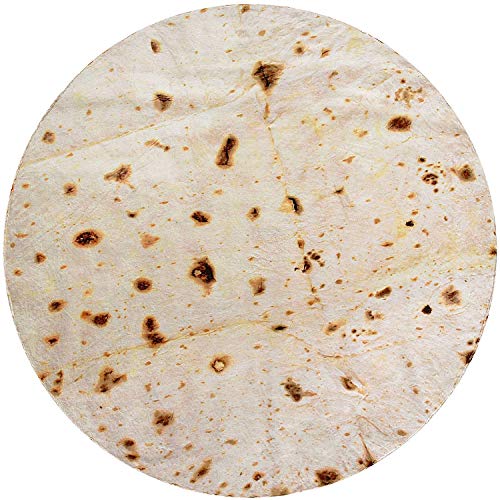 Buy or Read More on Amazon Here ($23.99 at the time of publication)
Now, this blanket just takes the gold when it comes to creativity. That's right, your girl can now literally become the human burrito her fluffy blanket dreams have desired. It's extra soft, super warm and comes large enough to fit her and friends underneath! Its cute design adds a unique and cute humor to any bedroom set and its a fun topic to share with her friends when they visit! The company will even send it with the perfect gift bag to put it in to help make it the perfect gift when you give it to her!
24. Succulents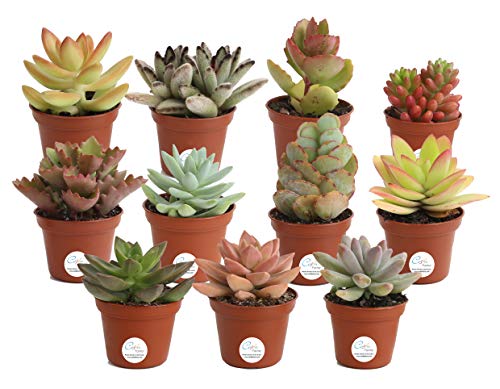 Buy or Read More on Amazon Here ($25.99 at the time of publication)
Your girl probably has a total green thumb. The garden always smells of sunbathing veggies or maybe she has one too many potted plants in the window seal. Or maybe her green thumb is just beginning to show itself and needs something to help her start out without the high maintenance most plants require. Succulents are any plant lover's cute dream, being easy to take care of and take up minimal amounts of space! These small water absorbing plants that are usually small and plump, and are known for their ability to grow in dryer conditions. Both adorable and hardy, these mini succulents are the gardener's top pick and are perfect for any desktop, desert scape or window seal.
25. Record Player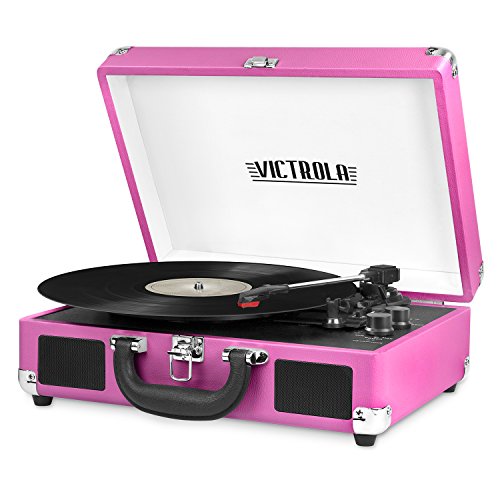 Buy or Read More on Amazon Here ($55.43 at the time of publication)
This portable record player is a vintage girl's territory through and through. Whether she likes The Beatles or Frank Sinatra this record player as got all of her favorite records covered. Its got it's own built-in speakers, no need for annoying dozens of cords, Bluetooth capabilities and an aux cord jack for any other devices it wants to tune with. The player has a three-speed turntable that plays all vinyl records and its casing allows it to be closed up and stored out of the way or to be easy to travel with. So whether she's at home or at school, she can take her favorite vinyls with her!
26. Rustic Letter Board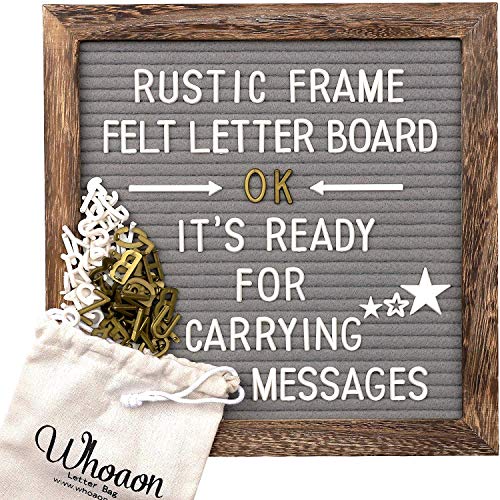 Buy or Read More on Amazon Here ($22.99 at the time of publication)
Letter Boards are perfect for literally everything! From party decor to fun phrases to have in her room, these boards are a definite must have to any girl. These boards come in different rustic styles and have both regular white lettering or a unique gold lettering option! She can put info, fun quotes or even dates to remember up on her letter board. They also work great as photo props for back to school, special announcements or just aesthetically pleasing pictures!
27. Hollywood Vanity Mirror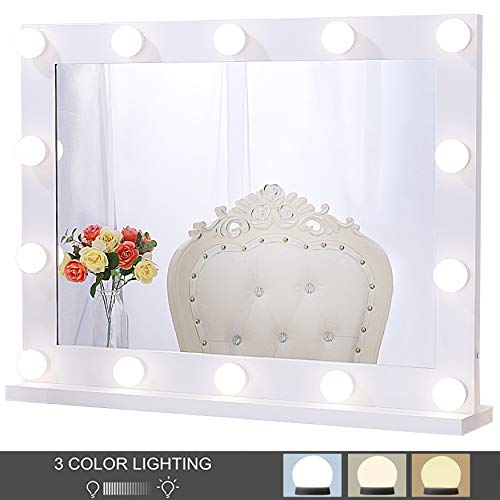 Buy or Read More on Amazon Here ($168.99 at the time of publication)
Every girl is a superstar, and if you don't believe it then maybe you need to do some more research. But then again we've already done a lot of it for you with this gift idea! She's got the makeup, she's got the perfect camera, now all she needs is the perfect place to let all the magic happen! This mirror is bright and perfect for her makeup and lighting needs. It comes with three lighting choices to help get that perfect match for her skin tone and can either be mounted on the wall or rest on top of her desk! Give her the vanity mirror that will help her feel like the idol she is!
28. Photo Clip Remote String Lights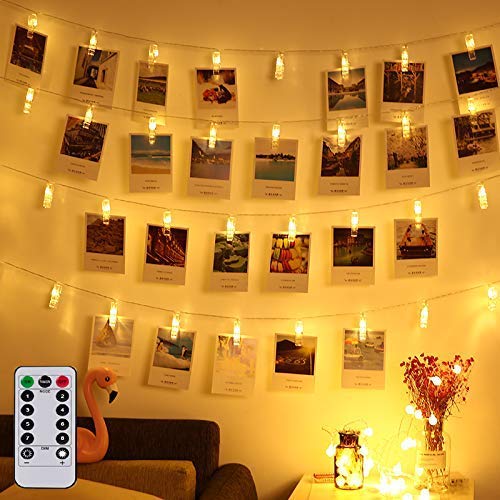 Buy or Read More on Amazon Here ($9.99 at the time of publication)
Some of the most popular bedroom decor trends as of late have been photo displays and of course, lots and lots of shimmering lights. So we had to include this awesome item on our list of perfect presents! You may have already noticed from our earlier suggestions, but a girl's room decor is a top priority. Her room is her, it follows every single step of her life. But she needs to be able to hang her memories up next to those posters and wall decals. These string lights are the perfect fit, without the hassle of manual on and off. She will be able to hand her favorite memories and light them up with the push of a button! From steady lighting to enchanting twinkling, her best photos are going to add a little extra glimmer to her walls! This is one of the best gifts for teenage girls in my opinion.
29. Thread Wallet and Lanyard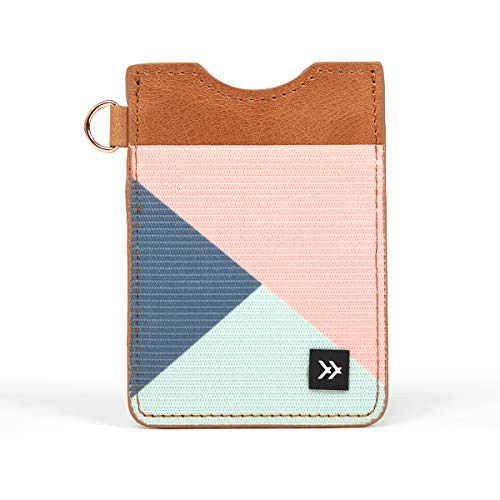 Buy or Read More on Amazon Here ($25.00 at the time of publication)
Thread wallets are the new minimalist way to the girl's idea of the wallet. It's sleek, it's discreet and just all around neat! With cute and aesthetic designs and a lanyard that matches in toe, this mini wallet is the perfect go-to for any girls beach days, fun hikes or just all around fashionable yet simple way to keep what's important close! Its tight design helps to keep cards and money snug in place and stay packed tight to fit in any pocket! The hook of the lanyard is even big enough to hook on car keys and keychains to make it the perfect all around quick go-to. This is the perfect go getter gift for your adventurous girl!
30. Comfy Blanket Sweatshirt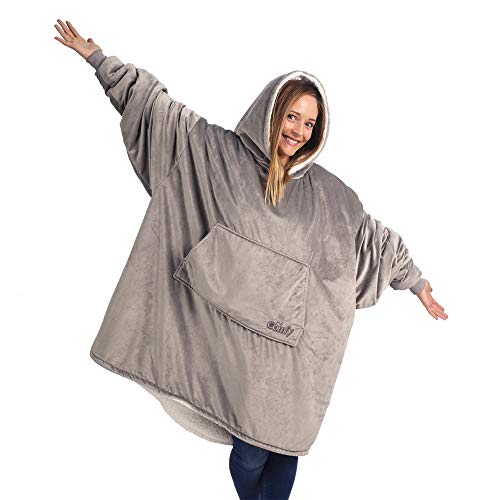 Buy or Read More on Amazon Here ($39.99 at the time of publication)
It's both a sweatshirt and a blanket, dreams really do come true! This sherpa lined hoodie is the warmest and coziest item your girl will ever own! It's perfect for winter nights, sleepovers, cozying down with a favorite book or doing homework. Lounging was just made easy, no more slipping, worrying about covering every bit up or losing warmth when getting up to make a snack! The Comfy fits all and goes anywhere you go! It's easy to clean and doesn't lose its quality after the wash! This long lasting gift is a favorite!
31. Opal Stud Earrings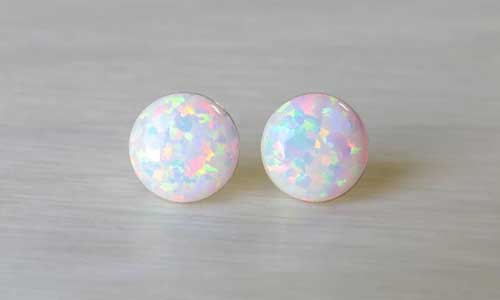 Buy or Read More on Etsy Here ($13.00 at the time of publication)
These stunning gems are all the way from Israel! These handmade earrings come in both white opal and blue opal, that have both shimmering pinks and greens to pop out on these soft colors. Made to be delicate and simple, they bring a soft yet remarkable highlight to your girl's accessories. They come in a variety of studs and sizes, making it easier to stylize and find the right fit for her ears.
32. Venture Pal Hiking Pack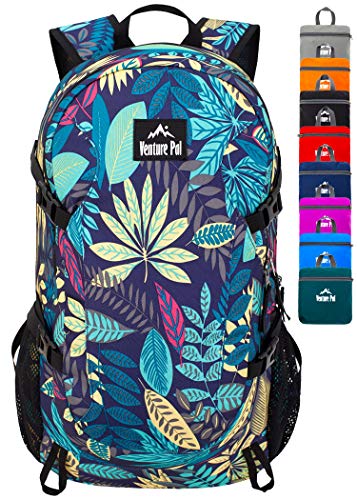 Buy or Read More on Amazon Here ($22.99 at the time of publication)
Outdoors, oh beautiful outdoors! If your girl is a rumbling and tumbling adventurer you need to make sure that her gear keeps up! While hiking boots are important, her best asset is going to be the pack she takes. It needs to be able to perform at a high level so that she isn't left unprepared or stuck on her journeys. Equipped with heavy duty metal zippers, tear and water resistant nylon fabric and an extra layer to hold heavier items, this pack is everything she needs on her outdoor adventures!
33. PuraVida Bracelets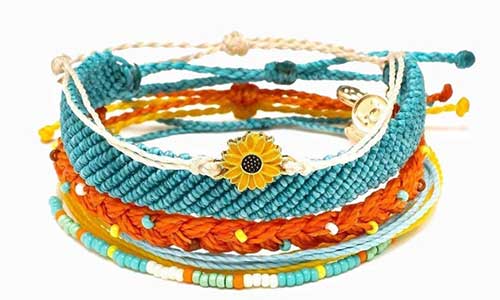 Buy or Read More Here ($45 at the time of publication)
Starting back in 2010 this brand has been bringing awareness and fun styles with each bracelet they make. Starting as a simple project for two vacationing surfers, it turned into a worldwide success that has raised 1.9 million dollars for almost 200 different charities! These bracelets each have their own causes and styles to help you choose what matches your girl's personality and show off what she cares about most! They're also made to have their color last with a thin wax coating, perfect for those who are ocean lovers at heart!
34. Nintendo Switch Lite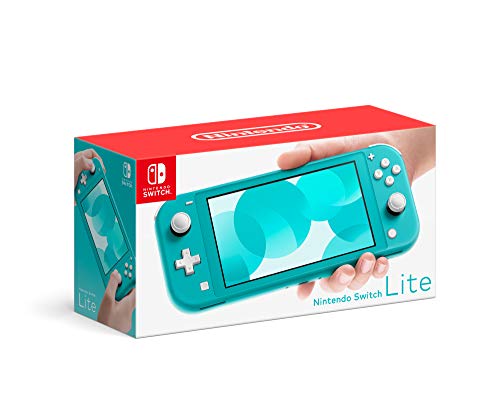 Buy or Read More on Amazon Here ($198.95 at the time of publication)
The Nintendo Switch was the highest selling console of 2017 and 2018! It's high tech, has loads of playing options and brings party games to a whole new level. With top selling games, high quality screen display and is completely portable this is the best gaming console you can get your gamer girl! She can now beat the boys in Super Smash, enjoy her town in Animals Crossing or catch rare Pokémon in style with the Nintendo Switch Lite! No more bulky parts and much easier to take on the road, these 'lighter' consoles come in three different colors to bring out her bright gaming style.
35. Letter Wax Seal Kit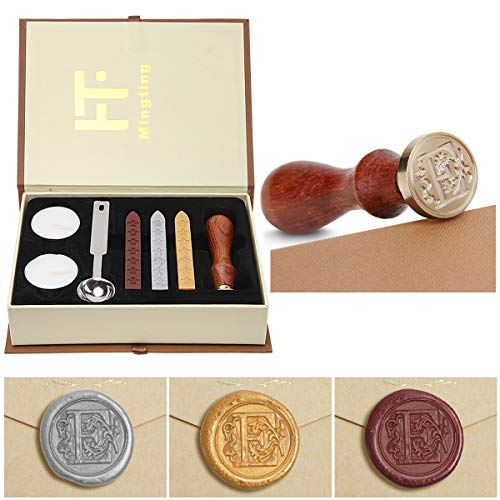 Buy or Read More on Amazon Here ($10.99 at the time of publication)
Calligraphy is being brought back with might and elegant force in the past couple years, but there's just a little something missing to its regal forte. What is a beautiful letter without the perfect wax seal? That's right, those satisfying wax seal pops are not just for Hollywood screens anymore, this girl's letters are about to get the magic royal touch. These kits come in every letter of the alphabet, letting you personalize it to her name and comes with three different colors of wax for her to experiment with! This kit seals the deal on our list!
36. Calligraphy for Beginners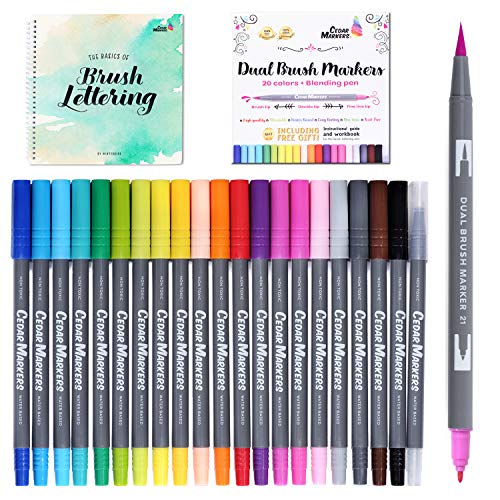 Buy or Read More on Amazon Here ($28.81 at the time of publication)
Don't worry. We weren't going to leave you scrambling after dropping that must have wax seal kit! We have the perfect calligraphy starter kit to get your girl's invitations, signs, and notebooks looking elegant and orderly. Practice makes perfect, but wouldn't it be even more so if the tools she had came with all the bells and whistles? This kit comes with a calligraphy guide book and 20 colorful, double sided calligraphy markers to make her work unique and simplified. The brushes are water based and provide the perfect texture with movement to give her the smooth lettering she wants. Learning something new and this fancy should be fun, not a complete chore, so let her practice without the stress and have her lettering take off in its elegant swoops.
37. IPSY Monthly Makeup Box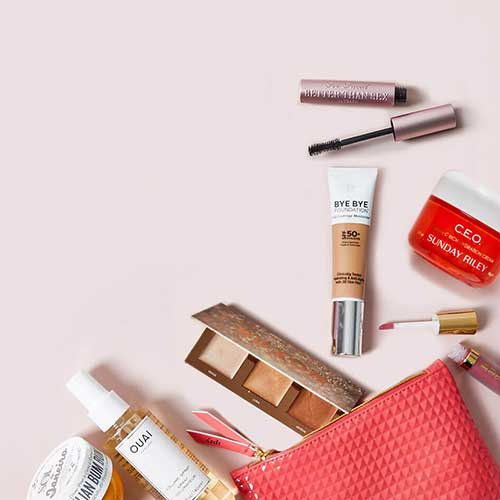 Buy or Read More on Amazon IPSY (Price varies at the time of publication)
Don't fret too much, we aren't expecting you to buy her a year's worth of box subscriptions for makeup, though if you are willing, we are sure she'd love you forever. IPSY is a monthly service that sends makeup and beauty products right to your doorstep and is personal to each person! With a cool and descriptive beauty test that allows you or her to pick and choose what she needs and what she likes, everything she receives in her box will be the right match to her tones and beauty care needs!
38. Body and Scalp Scrub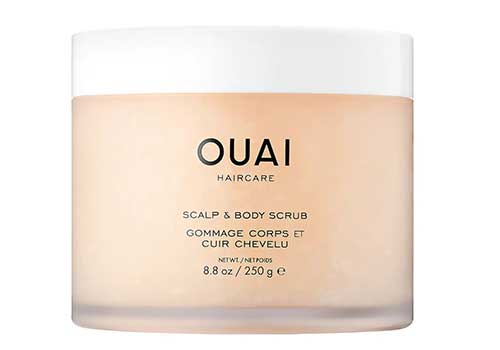 Buy or Read More on Sephora Here ($39.00 at the time of publication)
Sugar scrubs that do more than make your skin oily and smell good are hard to find. When us girls say we want a sugar scrub, we mean we want our skin scrubbed fresh and our complexion to be in a healthy glow. It's not often you find a scrub as thorough and healthy as this one, not only does it target your skin's health but also your scalp! While exfoliating out dead skin and harmful bacteria, it nourishes the skin to keep it from drying out and gives it the proper boost it needs! This scrub is perfect for all skin and hair types and leaves you smelling like soft beautiful roses.
39. Fitbit Watch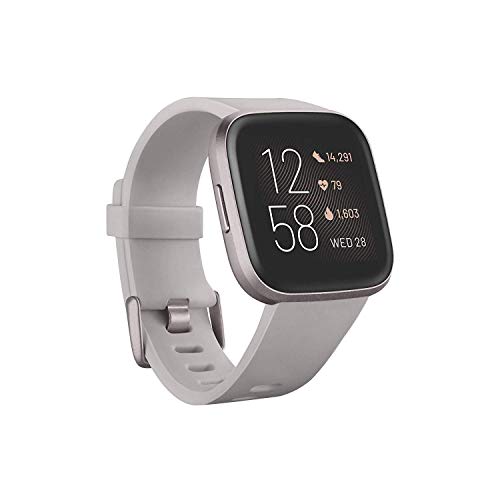 Buy or Read More on Amazon Here ($183.80 at the time of publication)
When it comes to working out, getting in shape or simply trying to live healthy, numbers can be a super important factor in keeping track of what needs to get done. The smallest differences in steps taken, heartbeats or calories taken in make all the difference, which is why the Fitbit makes workouts a breeze. Capable of Bluetooth hook up to her phone, her stats are at the palm of her hand every day, with every minute of exercise and movement tracked. It syncs to a specialized app to not only keep her scores close but allows her to receive messages without picking up her phone. Fitbit is designed to track anything from steps to sleeping habits to help her unlock the best ways to improve her daily routine and healthy choices.
40. Apple AirPods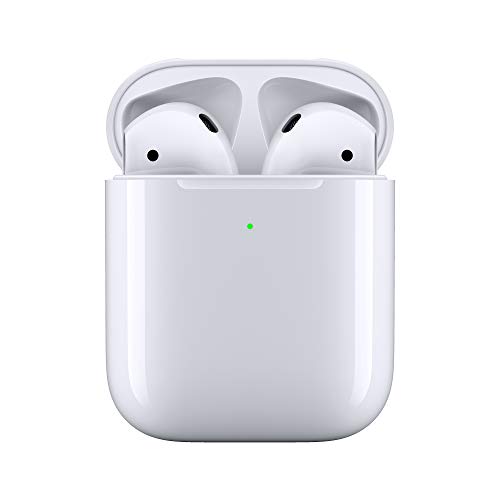 Buy or Read More on Amazon Here ($169.00 at the time of publication)
Having the perfect set of earphones is always a necessity. Whether she's using it to listen to music or to take important phone calls without background noise interfering, the type of headphones she has will make all the difference. AirPods are just what she will need to get that clear quality sound she is looking for. She won't ever have to worry about the battery going out either with a five hour battery life and a portable charging case that holds up to 24 hours worth of charge inside! Now not only will she have the perfect sound quality she's looking for but the coolest look to go with it!
41. Smartphone Camera Lens Kit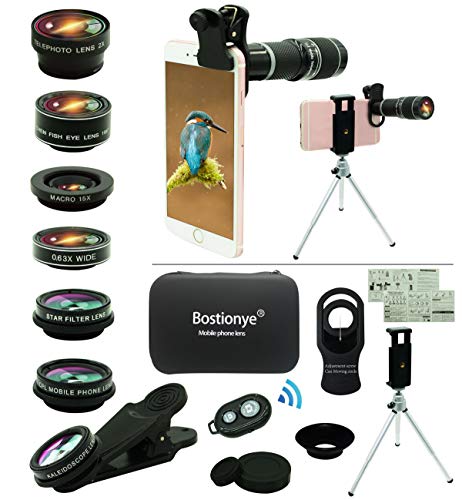 Buy or Read More on Amazon Here ($29.98 at the time of publication)
Every girl has had this problem; Poor lighting, intense phone balancing, out of focus and blurry smartphone camera, just not a powerful enough lens to get the sharp and perfect shots she needs! And let's not even get started on those hundreds of trashed selfies! Well this photo set definitely fixes more than one of these difficult problems! With eight clear and different attachable lenses, a tripod to keep her phone stead and even a Bluetooth remote so there's no running to get into place, it's a dream come true!! No blurs, red faces, and definitely no more low quality photos for her photo album or Insta feed. Her photos will come out sharp and detailed, meaning more favorite posts and fewer photos in the garbage.
42. Manicure Kit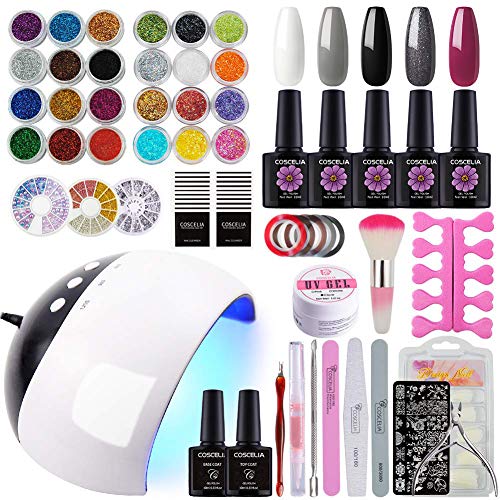 Buy or Read More on Amazon Here ($34.99 at the time of publication)
Painting nails is a must-do at any slumber party and a trip to the nail spa is a highlight to any girls week, so why not have the perfect kit right at home? Get her those nail salon quality nails right in her own home! This kit will not only make slumber parties an absolute blast. She will also enjoy being able to stylish and decorate her own nails on her own time! From basic polish to exotic flowers, she can go wild with what she wants, all while taking the proper steps to keep her nail beds healthy.
43. Solstice Eyeshadow Palette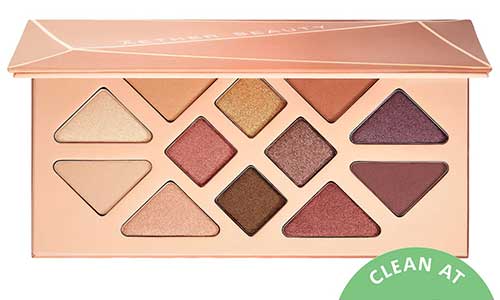 Buy or Read More on Sephora Here ($58.00 at the time of publication)
This eyeshadow palette is the perfect warm summery color scheme for any girl. No matter her skin tone or texture, this vegan and organic made palette is bound to be the right fit for her skin type. Its warm colors bring sunset hues to her eyes and help give her that natural glow she's looking for. This product is also made with many natural ingredients, which means that skin irritation is nowhere in sight and it leaves her skin healthier than when it was put on. Not only is it healthy for her skin but it's also completely healthy for the earth! This eyeshadow palette is zero waste and 100% recyclable, so not only will she be rocking the streets, but she'll be helping to keep them clean too.
44. oVertone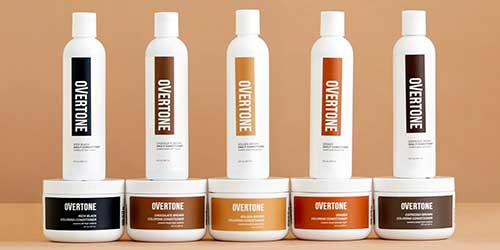 Buy or Read More on Overtone Here (Price varies at the time of publication)
If your girl rocks the brightest colors on her hair, or wants to but doesn't want the damage, then do we have a product for you. oVertone is the hottest new way to get those popping colors without frying her poor hair. Working as a condition based dye, these vibrant conditioners work to strengthen and brighten hair for that rocking semi-permanent colored hairstyle. This product is also vegan and cruelty free! Which means no more overpowering chemicals and no more frequent butchering her precious locks. Give her the luscious locks and exotic colors she dreams of without the damage!
45. Apple MacBook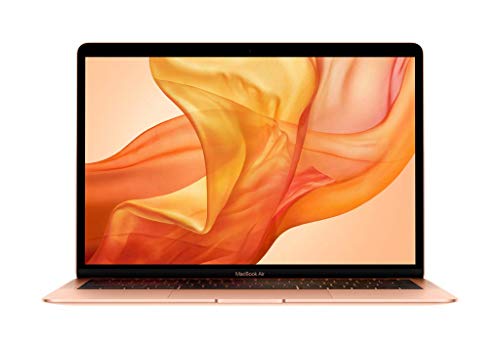 Buy or Read More on Amazon Here ($1099.99 at the time of publication)
Now, this gift is a bit on the pricey side, especially if you give it more than just the base set of bells and whistles, but it definitely is the gift that will keep on giving. Laptops in our time are used to do literally everything, which means she will be able to accomplish anything and everything. From her complex homework assignments, keeping and editing all of her photo taking ventures or creating something fantastic with her set of skills, the Macbook has got all of the tools she needs. These computers come with amazing memory storage and they last a long time too, meaning this computer will be getting her through high school, college and maybe even beyond that! It's the perfect gift, no matter what she needs it for the most and her work will turn out top of the line with all of Apple's special programs and designs. If this is within your price range, this is easily one of the best gifts for teen girls.
46. Himawari College Backpack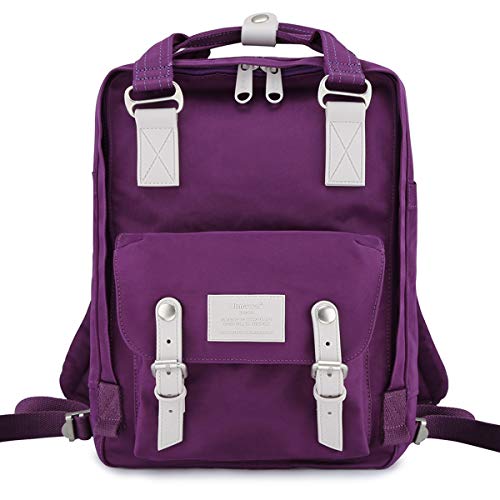 Buy or Read More on Amazon Here ($38.99 at the time of publication)
Backpacks are an important essential for any student, and of course, it can't just be any backpack either. It has to be, the one. The one has to have everything they need, space, sizing and of course, color. That's why this backpack has got it all in the bag. The modern, simple and cute style. The awesomely large and organized storage capacity all while not being extremely bulky on the outside. Its pockets galore and has enough room for all her needs, and even can fit her laptop inside too! The backpack comes in a variety of colors, styles and oh did we mention its waterproof! It's simply the one for all deal you can't skip out on for an amazing gift that's going to help her succeed both academically and trending.
47. Massage Envy Gift Card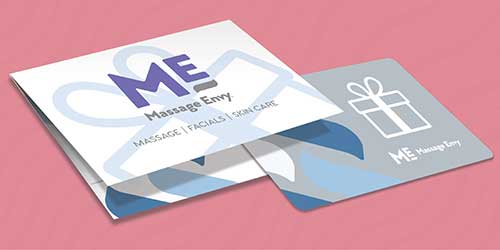 Buy or Read More Here (Price varies at the time of publication)
A day at the salon is something that many wish could happen. Incense, low lighting, soft music and not a care in the world. We mentioned it before, relaxation is a top priority for any girl with all of the stresses she's got going on in her own world. Treat her to a luxury spa package that will cater to her needs. These sessions come with a wide variety of benefits and options to help her personalize her visit to fit her needs. Whether its sore muscles or a smoothing facial she needs, these pros have got her back in giving her the best experience and get away she needs.
48. Crystal Facial Roller Set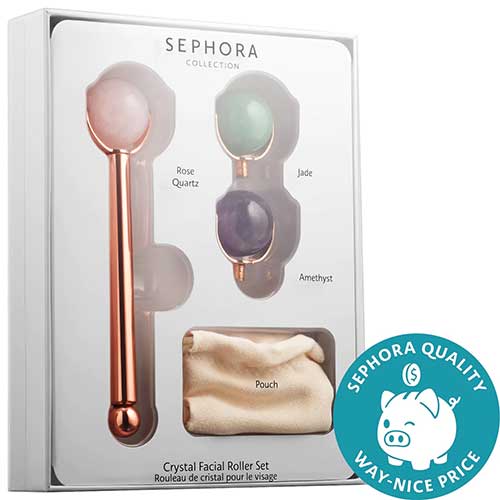 Buy or Read More on Sephora Here ($34.00 at the time of publication)
Crystal rollers are quite the way to give her skin the soft and natural glow she needs, so why not help her add it to her daily skin regimen. Skincare is of great importance, making sure to get dead skin cells off and to moisturize is only the basics of having healthy skin. This roller set comes with three different crystal rollers to help make sure she can target the properties she needs to make her skin smooth and firm. It easily massages and helps blend lotions and serums to her skin, charging her skin up with all of the best ingredients to have a strong and healthy face. The cool crystal helps to cool, calm and balance irritated and puffy skin, meaning that adding this product to her routine will bring out the best results.
49. Skin care mask kit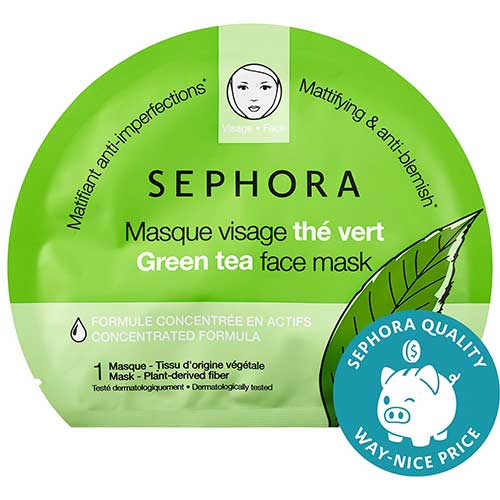 Buy or Read More on Sephora Here (Price varies at the time of publication)
With all of those chemical filled products and crazy makeup trends it's no surprise that your girl might find her skin lacking a little bit of moisture. But don't panic! We've got the luxury kit that covers all of your girl's worries. No matter what skin type she has, these masks are made to help moisturize, strengthen and repair her skin. It features two face masks, one to help keep those pores we all hate at bay and one to moisturize her beautiful skin so that nothing can stop her glow, she'll feel like a pampered princess with this mask kit. The kit also comes with an eye mask to help smooth out and depuff that soft skin that highlights her gorgeous eyes, a nose strip to get rid of pesky blackheads and a lip mask to help smooth and strength her lips to plumped perfection. But if you thought this skin care kit stopped at the face, think again!, This skin care set also includes three additional masks to help her hair, hands and feet, giving her the self care day she needs and the glow up she deserves.
50. Sunflower Necklace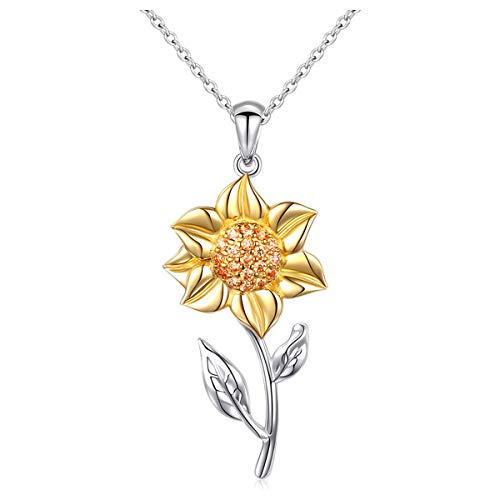 Buy or Read More on Amazon Here ($26.99 at the time of publication)
Jewelry is often an expression of your feelings to the person you give it to, whether it be love, friendship or just warm feelings. This necklace encompasses all of these qualities and is the right match for that girl who is just a pocketful of sunshine. This necklace is apart of a fun collection that helps women feel a little more sunshine and remind them of how bright and special they are to you. Match it up with cute and simple bracelets, rings and earrings to help her achieve her best sunflower look. Made from sterling silver, this pendant is promised to always shine, and be at stunning, shimmering quality. Let her know that she is your sunshine and lights your world with this gift.
51. Chocolate and Yogurt Pretzels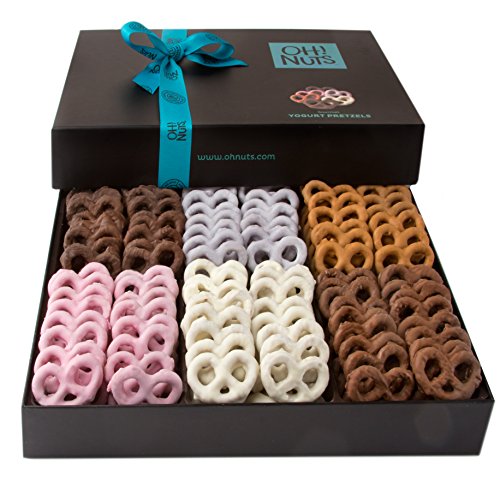 Buy or Read More on Amazon Here ($39.99 at the time of publication)
There are many ways to a girl's heart, though if you want one that will make it to her heart one hundred percent of the time, you can't go wrong with chocolate. But getting chocolates can be hard, you don't want it to be cheap, bland or stale when it gets to her. You have to find something to compliment it so she doesn't overload on sugar and can still enjoy the sweet smooth richness of our favorite confection. Guess you are in luck that we've done the research for you huh? Pretzels are definitely beloved and then pair it with the creamy smoothness of chocolate and yogurt, yes please! These pretzels come in six tongue enticing flavors and are the perfect gift no matter the occasion.
52. Gourmet Tea Sampler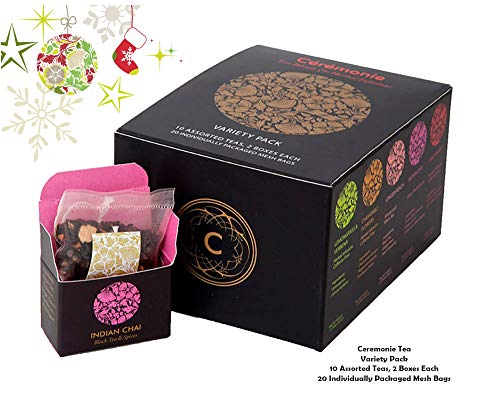 Buy or Read More on Amazon Here ($20.99 at the time of publication)
Sometimes the best thing a girl can do is to snuggle down with her favorite book and blanket while drinking her favorite cup of tea. Though it can be hard to find the perfect brew no matter how easy to appease her taste buds may be. And while she might already have a tea she likes, it's bound to get old fast. That's why we present the Gourmet Tea Sampler pack. This pack comes with ten unique loose leaf teas, with two of each bag for her to discover. From soft and sweet herbals to rich and silk white teas, this box has all of her brewing needs and will help her find the perfect sips for her mugs.
53. Cable Protector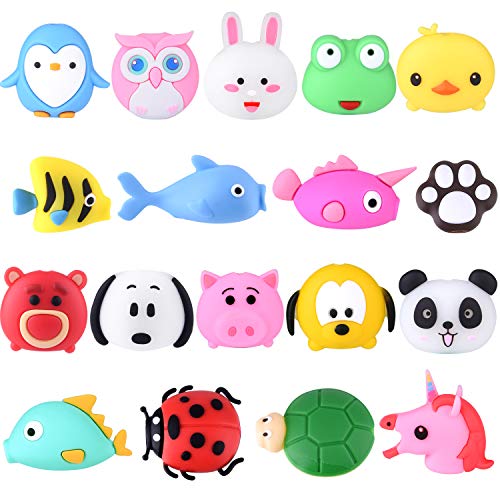 Buy or Read More on Amazon Here ($13.99 at the time of publication)
Cables are tricky things. If you get name brands to help have peak performance, they tend to go bad fast and burn a hole in your wallet when it comes time to buy a new one. And the ones online, well.. Do you really want to chance it being a dud and losing even more money? Especially with how a teenage girl is constantly having to use her charger, her stuff is bound to go fast if you don't take the necessary precautions. These cute little protectors clamp on to the end phone chargers to help reduce pulling, tearing and loose wires. They come in sets of eighteen to help her pick and choose her favorites, while not having to worry about being without one!
54. Princess Jewelry Box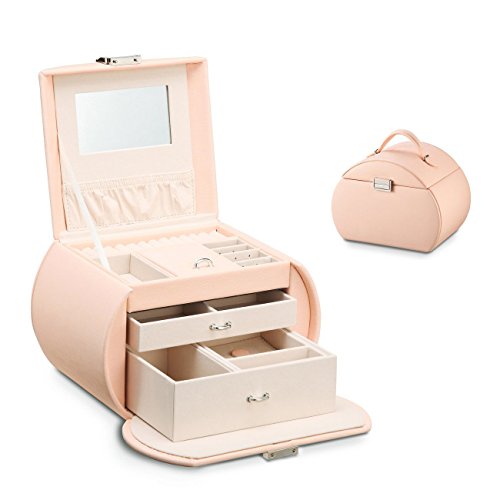 Buy or Read More on Amazon Here ($36.99 at the time of publication)
If your girl has a lot of jewelry, things often times can be quite the mess. Lost earrings, tangled necklaces, broken rings, and other tragedies happen. These risks only go up if she needs to take her shining possessions on the go. This box is light, easy to transport and is stylishly Dutch designed to make sure her prizes bling stays safe and glimmering. It comes in four different options, all made from high quality materials to keep her things scratch and tarnish free. This practical design is made to host the best of the best and doubles as a mirror to make sure her look is set and her outfit dazzling. Getting iced has never been easier or safer than this.
55. Mini Bucket Purse with Cacti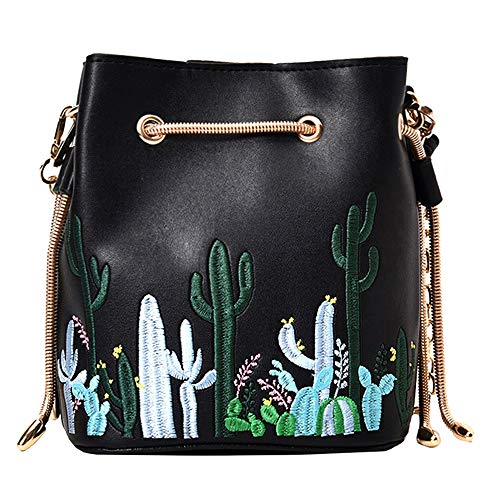 Buy or Read More on Amazon Here ($26.99 at the time of publication)
Purses are an important necessity to any outfit, it's got to match, be its own voice all while conveniently holding her daily necessities. Finding a cute bag can be a bit rough, sometimes they just aren't unique enough and other times they can just be way too loud. This quaint purse brings the best of both worlds, being both unique and simple to help match any attire. It's embroidered cactus design captures hearts and eyes while coming in two styles to pop out in any wardrobe. It's big enough to carry all of her important things while not getting in the way, allowing her to carry it over the shoulder or comfortably across her chest. This bag will turn heads and spark conversations, giving her the one of a kind find in her own hands.
56. Make Up Bag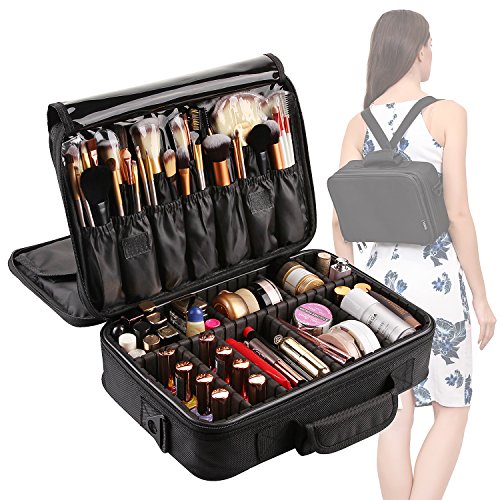 Buy or Read More on Amazon Here ($32.99 at the time of publication)
Will all of our beauty suggestions piling in, we can't leave our girl fumbling for places to put her new precious beauty supplies. But not just any bag is going to cut it. Her expensive products can't be tossed around and damaged on a daily basis nor can it get wrecked while she's traveling from place to place. This make up back is designed to help keep things snug and organized, preventing her makeup's doomsday.  Outfitted with pockets, special compartments, and a hidden pocket, this nag is easy to pick up and go and easy to clean, making it an all around breeze. Let's say a big goodbye to crusty, shattered and broken makeup storage and hello to the best bag on the block.
57. MasterChef Junior Cookbook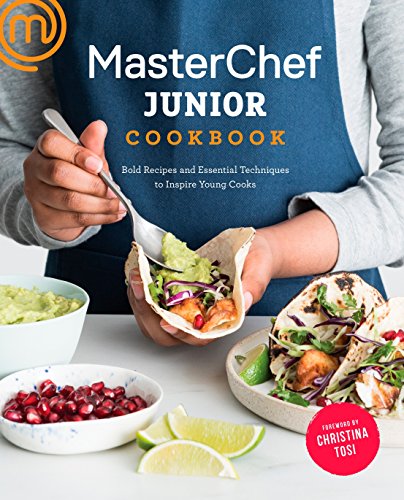 Buy or Read More on Amazon Here ($15.22 at the time of publication)
We always watch the food channel with salivating mouths and high hopes that we too will be able to pull off those master dishes in our own homes. Though it doesn't always go as we plan. Especially for a girl who is just learning to cook. Whether she is a beginner or a super cook, this cookbook is her guide to delicious and stellar dishes. Created from star recipes from the hit show MasterChef Junior, these creative dishes are bound to be the highlight of any meal. With one hundred fantastic dishes inside, this cookbook will walk her through step by step and help give her and grow her culinary skills. Give her the foot in the door she needs to make the best meals in the house.
58. Karaoke Bluetooth Microphone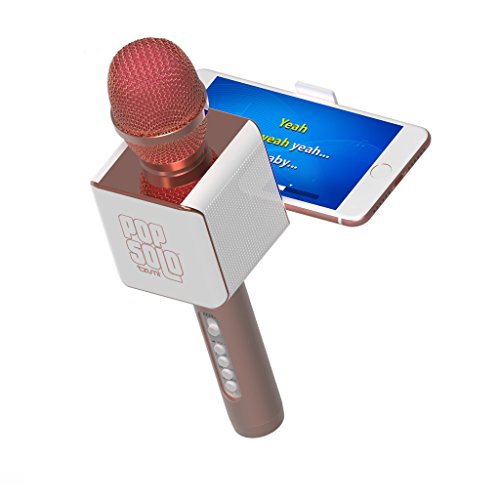 Buy or Read More on Amazon Here ($24.99 at the time of publication)
Karaoke night just got more fun at half the price! No more cramped or rowdy karaoke bars and no more astronomically expensive at home karaoke machines! This little handheld Karaoke microphone has got what it takes to make any spot the spotlight. She can sing to her heart's content while singing like a true star from wherever she may be. Sleepovers turn into concerts and dancing around her room just got more fantastic. The stage has come to her and all at a snap of a finger with this microphones quick Bluetooth capabilities.
59. Fuzzy Animal Socks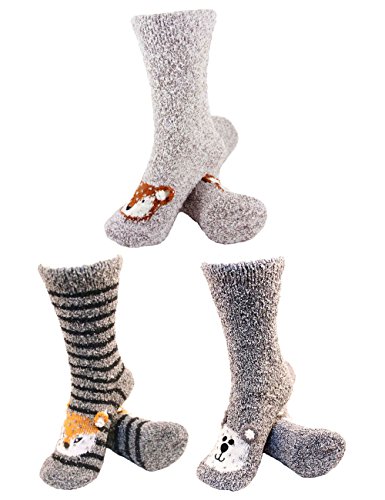 Buy or Read More on Amazon Here ($15.99 at the time of publication)
If you thought we were done with all of our snuggly and cuddly suggestions, you guessed wrong. There really is nothing better than being able to bundle up, stay cozy and enjoy some nice relaxing down time. But that requires the best equipment for such a pass time. We've already given you clues for others but this one is a definite must have to complete the sets. Fuzzy socks keep feet warm while being irresistibly soft and comfortable, all while coming in the cutest styles and colors! This set of three are the best quality around made from super soft and warm polyester and are non-slip, making it easy to go up and down stairs without having to worry about the slick floors. These cute animal socks are the perfect match for any loungewear and pajamas she decides to pair them with and will make her feet the warmest and cutest in the room.
60. Sticker Decals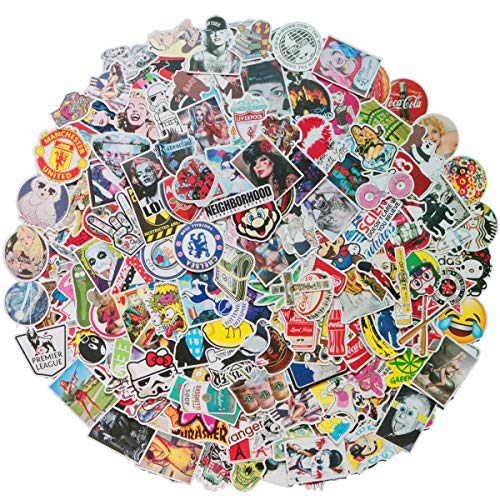 Buy or Read More on Amazon Here ($10.99 at the time of publication)
Sticker culture is definitely a big thing for us Millenials and Gen-Z. We want the cutest, most rad, sickest stickers we can find and we want to put them on everything. Everything. But finding these stickers can be hard and not to mention on the pricey side if you buy them one at a time. This sticker pack has almost every sticker she could ever dream of finding all at an affordable cost. Now she can personalize, accessorize and bring a pop to anything she desires. No laptops, water flasks, or car bumpers will be left untouched and everything will have a bit of her personality left behind on it.
61. Sunflower Car Accessories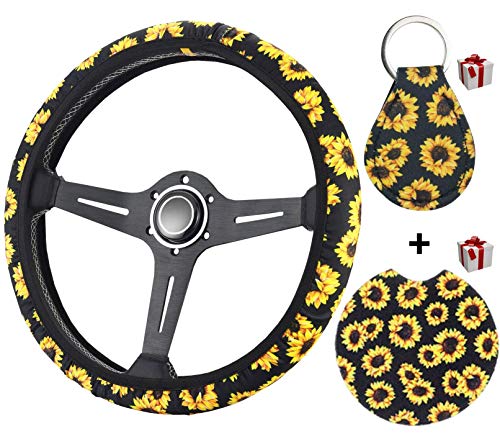 Buy or Read More on Amazon Here ($9.99 at the time of publication)
Whether it's for her first set of wheels, her joy time going cruising for a bruising, or just the trusty hand me down she got from her family, she's going to need a way to deck out that lovely piece of metal to be more than the copy-paste from the dealership. While giant fuzzy dice seem to be the Hollywood version of how a girl decks out her car, let's be real. We can get a lot more creative than a pair of dice from the 70s. This sunflower car kit is going to be what it takes to add the perfect amount of sunshine to any drab industrial interior. Coming with a wheel cushion, two seatbelt straps, a cute tote for in car items and a keychain for her keyring, this set brings the spirit of summer right to her!
62. Clay Glacial Mask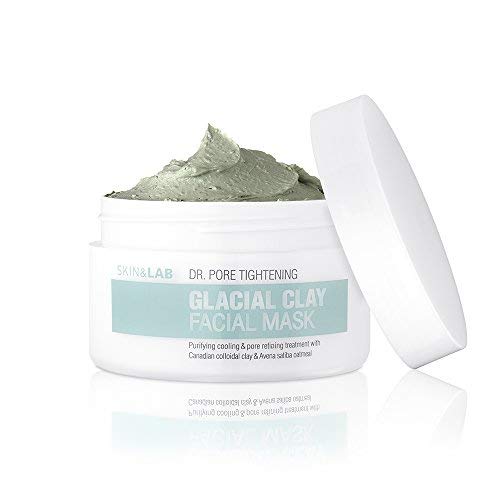 Buy or Read More on Amazon Here ($20.98 at the time of publication)
Masks can be difficult to choose from, with all kinds of ingredients that make her head swirl, it's hard to know what she should choose to help her skin stay healthy. So choosing a mask that has what it takes to help her skin, clear out blemishes and prevent further damage is really important. This mask is made with tea tree oil which is known to help overall complexion and skin health and is made of a thick oatmeal based cream that prevents her skin from drying out after she uses it. The glacial clay mask lives up to its name as it helps cool, tighten and purify deep pores and leave her face looking fresh and clean.
63. Birthstone Ring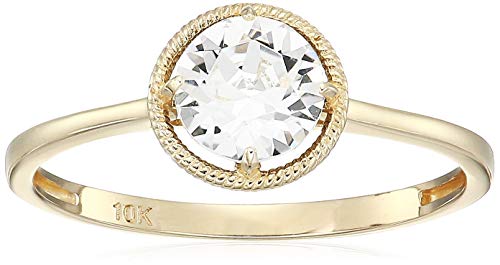 Buy or Read More on Amazon Here ($31.94 at the time of publication)
A birthstone can be really important to a girl's identity. It encompasses her and who she is and who she was born to be. Each stone shines with its own unique brilliance, just like her! Though choosing how she can and will her represent herself can be hard since it has to last and still stand out as the star piece in her jewelry. This ring is a star of its own, while also being able to work with no matter what she wears. With a band of 10k gold, and a Swarovski crystal at its center, this ring is bound to be just what she needs to keep her heart close while being impeccably dressed.
64. Silk Pillowcase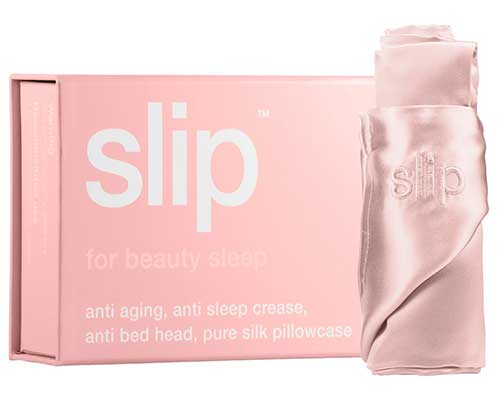 Buy or Read More on Sephora Here ($85.00 at the time of publication)
Silk pillowcases are the best way to go for any girl battling sensitive skin or acne and blemishes. Even though she may scrub and scrub and scrub, if she doesn't have the right pillowcase, most of her beauty routine is for not. Silk pillowcases are hypoallergenic, dust mite resistant and most importantly, allow the skin to breathe. Traditional cotton pillows trap dirt and sweat against the skin and cause for oily and blemished skin or for those with sensitive skin, pillow rash. This cute silk pillow comes in a variety of colors as well, making it easy to match to any room and help it not only fit her bedroom but be the perfect match for her skin.
65. Wanderlust Necklace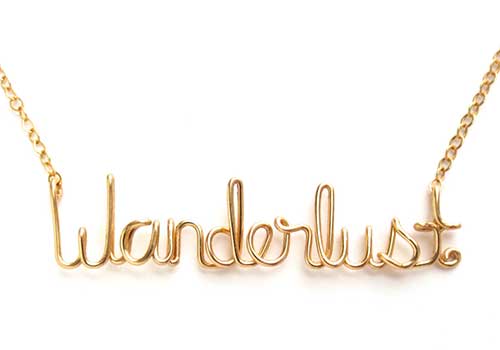 Buy or Read More on Etsy Here ($59.00 at the time of publication)
This cute gold wire necklace is handmade! Being the perfect and simple chain necklace to add to any outfit or icing, this necklace brings the spirit of adventure to any outfit. This gift is the right pick for any girl with an adventurous soul and love for the outdoors! Give her the gift that symbolizes her love for travel and is bound to make it into her bag on the next quest she sets out for.
66. Teen Girls Survival Guide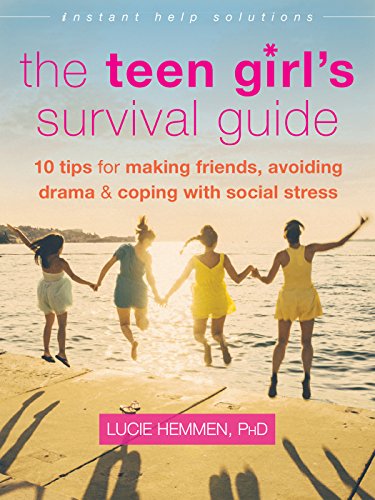 Buy or Read More on Amazon Here ($16.04 at the time of publication)
Teenage years can be especially rough, especially if you are a teenage girl. From drama, stressful situations and plenty of stacks of homework, the problems can sometimes be endless. And let's not even get started on how she feels like no one, absolutely no one understands her. Well, lucky for her, there is someone and they have the perfect book full of tips, tricks, and advice to help her get through her sticky situations and help her become a stronger person! This book is full of experiences from teenage girls themselves! With help coming in the size of a book with words from dozens of loving and quirky teens just like her, this book will definitely be a page turner as she grows into the unique person she is meant to be!
67. Amazon Gift Card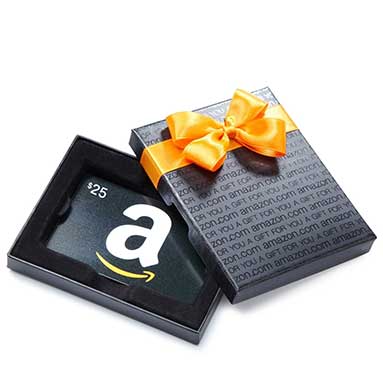 Buy or Read More on Amazon Here (Price varies at the time of publication)
Last but not least, let's admit it. Sometimes even with the best gift ideas ever right before you, you still might have some doubts or just simply won't be able to get what she needs in time. Never fear, gift cards are here. Amazon provides a variety of price options that you can bestow upon her for her spending pleasure and the best part is is that what she gets will be what she wants! With thousands of options for her to choose from, there's no way she will be left with anything but a smile on her face from this simple gift.
Related Gifts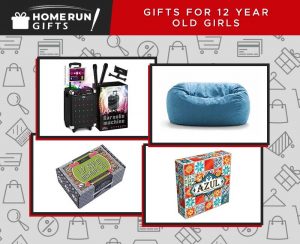 Gifts for 12 Year Old Girls
No matter what you end up buying her, we know that she will feel your love for her in what you pick, because the best gift is to her is you! Keep up the friendships, love and support for one another and happy shopping!