Choosing a gift for 18 year old girls can be anything but easy. Keeping up with the latest trends, excitement, and media can be hard for anyone who isn't hooked on a social life. Then let's not even get started on how hard it can be to pick between things that seem almost the same!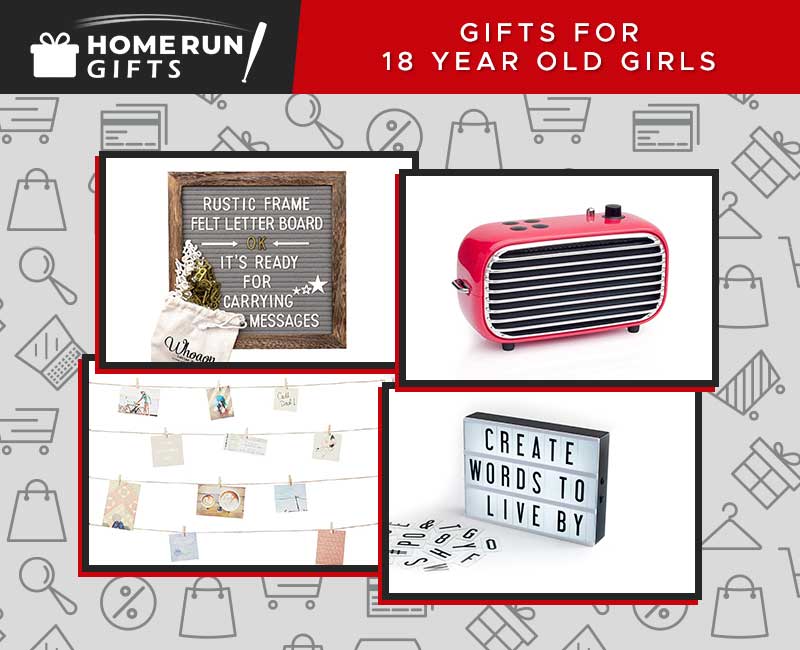 But don't worry, we've got you covered this giving season with the hottest grabs. We've compiled a list of gift ideas that includes gifts in all the major categories like tech, gadgets, personalized items, and more. After looking through this list, you might also want to check out our even more in-depth guide on gifts for teen girls here.
Here Are the Best Gifts for 18 Year Old Girls
Below, I've listed out my favorite gift ideas for 18 year old girls. Whether you need a gift for their 18th birthday or a Christmas gift, this list should definitely help you out. Simply scroll through this list and pick out your favorite gift or gifts!
1. LapGear Designer Lap Desk with Phone Holder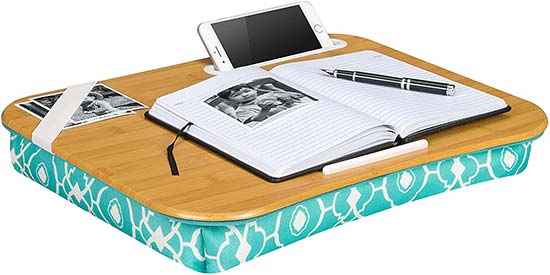 Buy or Read More on Amazon Here ($31.69 at the time of publication)
For the teenage girl who needs to get things done, this is a great tool. The LapGear designer lap desk comes in beautiful patterns. It has a padded bottom, for comfort, and a hard top. It can fit up to a 17 inch laptop. There is a handy slot to set a smartphone. There is also an elastic band on the side that can hold small pieces of paper or notes. There is also a "medium" size option for a more petite girl that fits up to a 15.6 inch laptop. You can pick from aqua, neutrals, florals and geometric patterns on the contoured pillow. This is a great addition to her studying, as she'll be able to transport her "workstation" anywhere in the house.
2. Roll Up Outdoor Blanket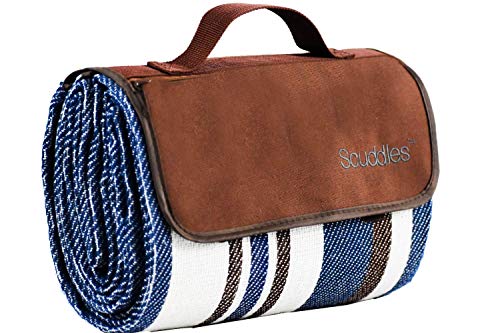 Buy or Read More on Amazon Here ($26.99 at the time of publication)
A perfect outing can often turn into turmoil when you lack the proper gear for the occasion. Prickly grass, burning sand and persistent twigs and put a kink in just about anyone's day. This roll up blanket is super portable so she can easily take with her anywhere she goes. This is perfect for trips the beach, concerts, or days at the park. I also really like that it has a handle!
3. Retro Style Speaker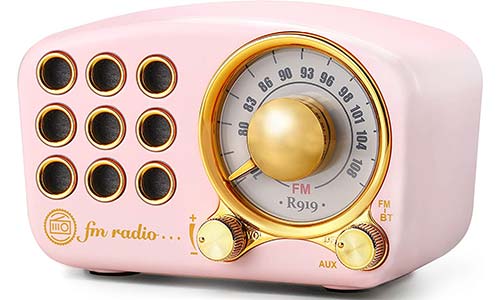 Buy or Read More on Amazon Here ($99.99 at the time of publication)
It's no secret that girls love music and no matter what genre it's from she's going to be blasting and dancing to it. And what better way to listen to music than with a cute retro speaker that's small but loud? The sound quality is pretty good and the speaker has Bluetooth capabilities, meaning she can sync it with other devices and listen to anything she wants. This is a great gift because it will look great in her bedroom and is also super useful!
4. Bullet Journal Kit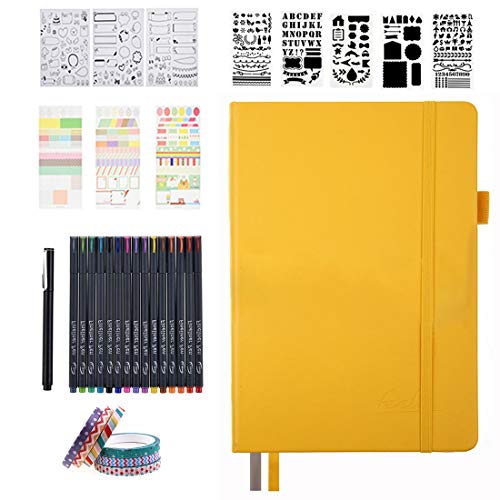 Buy or Read More on Amazon Here ($25.99 at the time of publication)
This bullet journal kit has all the bells and whistles your girl needs to make her notes, diary or scrapbook super cute and organized! Coming with five stencil pages, six pages of stickers, six washi tapes, 15 felt pens and a bullet journal in several different colors, it's kinda hard to go wrong with this one. This journal is going to make her notes and pictures stand out, helping her remember important information or all of her fun memories!
5. Personalized Sports Water Bottle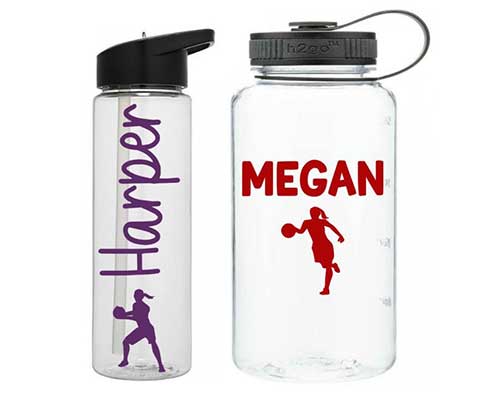 Buy or Read More on Etsy Here ($14.95 at the time of publication)
Keep her things straight at sports practice with this basketball, personalized name water bottle. You can choose a variety of water bottle colors, including pink, aqua, clear, mint and many more. The icon has a girl dribbling or preparing to shoot a basketball (you can choose). In addition to a decal, you can choose the name, font and primary color of the bottle decoration. Primary colors include black, ice blue, mint, red, lime green, soft pink and many more. You can select a name and even phrase for your customization. This is a cute, useful gift for a teenage girl who plays sports.
6. Mercury Retrograde Eyeshadow palette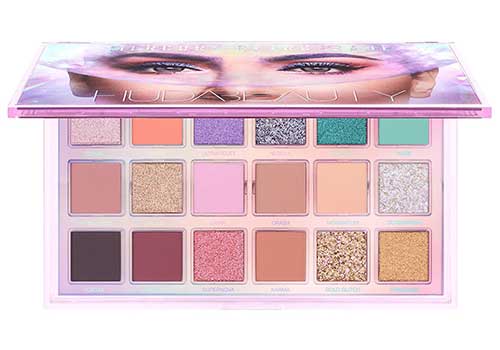 Buy or Read More on Sephora Here ($67.00 at the time of publication)
If you check most teenage girls' Twitter or Insta feeds you are bound to find the makeup blogs. Highlighters, glitter, and a whole light of wing action go behind a perfect look. And while going to your run of the mill drug store is an easy and inexpensive way to get her some makeup, let's admit it, she's probably way past that stage by now. This eyeshadow kit is the dazzling super match for any girl, literally. It shows up on all skin tones, bright and clearly, making it the perfect palette for all of those glittering stars out there. It has 18 colors to mix and match, ombre out and add that nice golden spotlight to her bright beautiful eyes. The kit includes a mix of smooth mattes, sparkling glitters and metallic colors that range from warm and rich to sharp and cool, giving her the option to spice up or cool down. The kit also is made to blend, making it easier for her to pull off the perfect blending and shading she needs to make her eyes sharp and stunning.
7. Umbra Picture Collage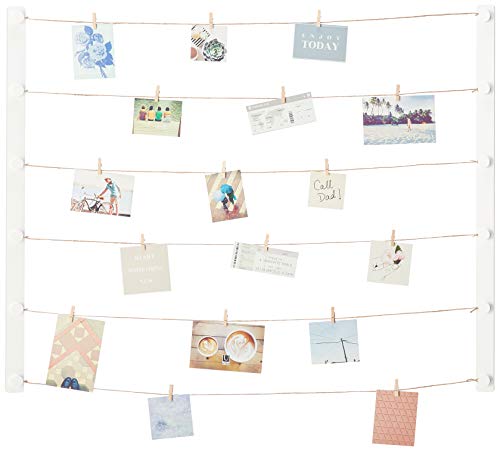 Buy or Read More on Amazon Here ($17.99 at the time of publication)
This photo line is the perfect way for her memories to become a creative spotlight on her wall and for her to remember all of her fun times. She can hang up special pictures and events where she will always be able to see them. It's super easy to switch in and out photos, cards, or tickets, meaning she can arrange them anyway she wants! This will look cute in any bedroom or dorm room! This is one of the best gifts for 18 year old girls out there!
8. Twinkle Light Curtain String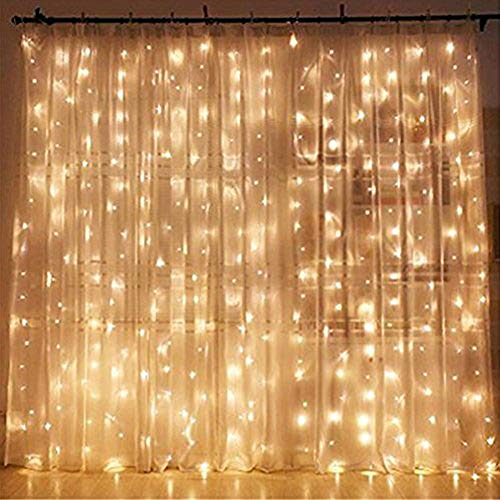 Buy or Read More on Amazon Here ($17.99 at the time of publication)
Most teenage girls love stars and this takes it to a whole new level. With this gift, she will be among the stars every night. Literally, any teen girl will love this for her bedroom or dorm. With eight light modes, she can use these to get a little light or for privacy purposes. She can also mount it nearly anywhere she wants!
9. Classic Essential Oil Diffuser with Aromatherapy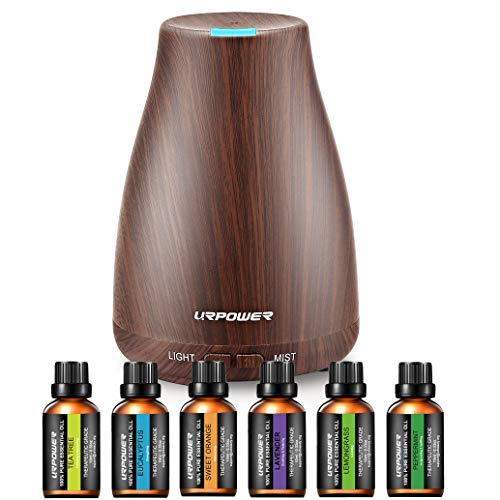 Buy or Read More on Amazon Here ($29.99 at the time of publication)
Give the natural-minded teenage girl a first aromatherapy diffuser kit. This classic colored diffuser will fit into any room decor. The essential oil diffuser comes with six essential oils: lavender, peppermint, sweet orange, eucalyptus, tea tree and lemongrass. The diffuser emits a mist that's perfect for a small bedroom. Colors change in a small band around the diffuser for a calming visual. The scent will fill the air and provide both a pleasant aroma and helpful benefits of uplifting or calming someone's mood. It is perfectly quiet so it can be used night or day. Teenage girls will love experimenting with these different scents and filling their room with healthy aromas.
10. Plant Subscription Box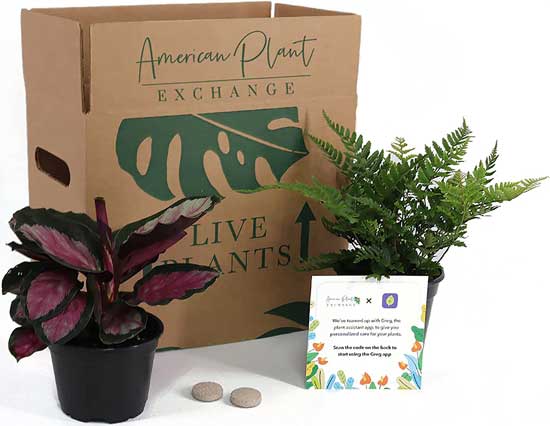 Buy or Read More on Amazon Here ($24.20 at the time of publication)
Are you looking for a gift for the nature-loving 18-year-old girl in your life? If so, a plant subscription box might be a perfect choice!
These boxes offer a variety of plants delivered right to their doorstep every month or quarter, making it easy for them to grow their own indoor garden. Not only will it bring a little bit of the outdoors inside, but it's also a great way to teach them about the joys of plant care and gardening. They'll love watching their new green friends grow and thrive over time. Plus, it's a gift that keeps on giving all year long!
11. Scented Candles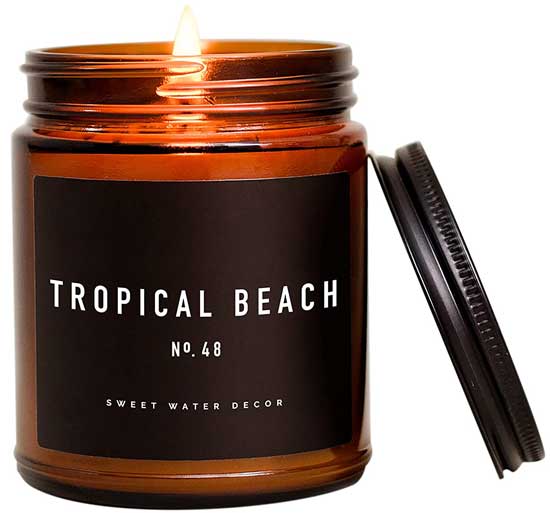 Buy or Read More on Amazon Here ($19.95 at the time of publication)
Imagine giving an 18-year-old a candle that smells like a fresh bouquet of lavender on a warm summer day. Or maybe one that fills her room with the rich and warm scent of vanilla, like a batch of freshly baked cookies straight out of the oven. And there's also an invigorating and refreshing scent of peppermint, which can instantly uplift her mood and chase away stress and anxiety.
Whether she wants to set the mood for a relaxing bubble bath, a cozy night in with a good book, or a romantic date night, these candles have got her covered.
12. Kindle E-reader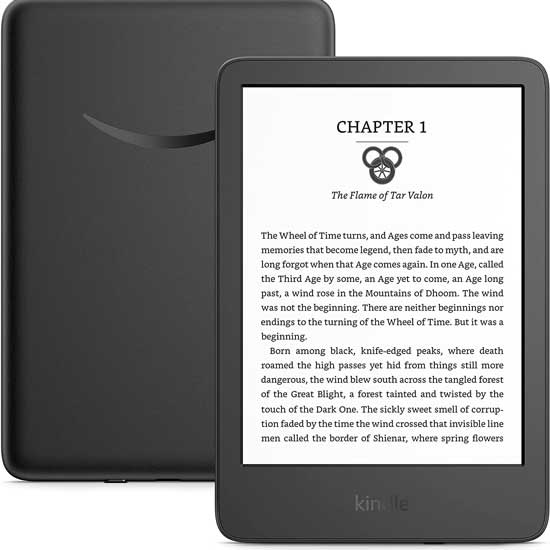 Buy or Read More on Amazon Here ($79.99 at the time of publication)
For the bookworm in your life, a Kindle e-reader is the perfect gift. This device is a game-changer for anyone who loves to read. It's sleek, lightweight, and can hold a whole library's worth of books.
One of its features is its built-in lighting, which can make it easier to read in any lighting condition, from the dimly lit corner of a coffee shop to the bright and sunny beach. Its adjustable font size feature will make your reading experience comfortable and enjoyable. Your 18-year-old can say goodbye to the backaches caused by heavy books and hello to the ease and convenience of the Kindle e-reader. If you need a gift for your 18 year old daughter or relative, this is a great one.
13. Air Fryer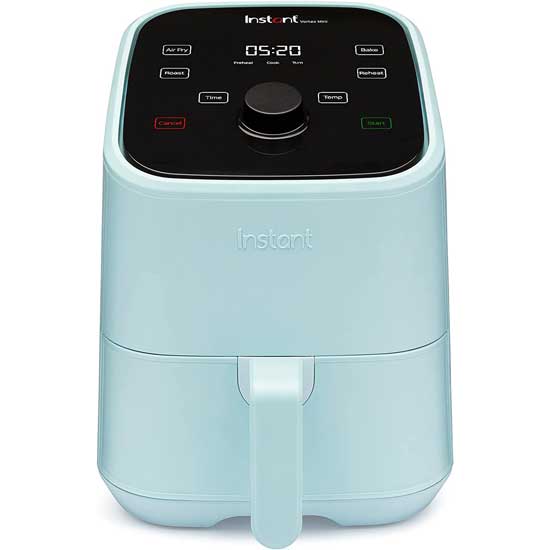 Buy or Read More on Amazon Here ($45.43 at the time of publication)
An air fryer uses hot air to cook food, which means it doesn't need oil like traditional frying methods. This makes it a healthier alternative and perfect for making crispy french fries, chicken wings, and other delicious snacks without feeling guilty.
Your gift recipient will appreciate the versatility and convenience of an air fryer, and it might even inspire her to try new recipes. Plus, it's not just for cooking unhealthy foods! You can air fry veggies, chicken breasts and even make baked goods like muffins or cupcakes in them.
14. K-Pop Album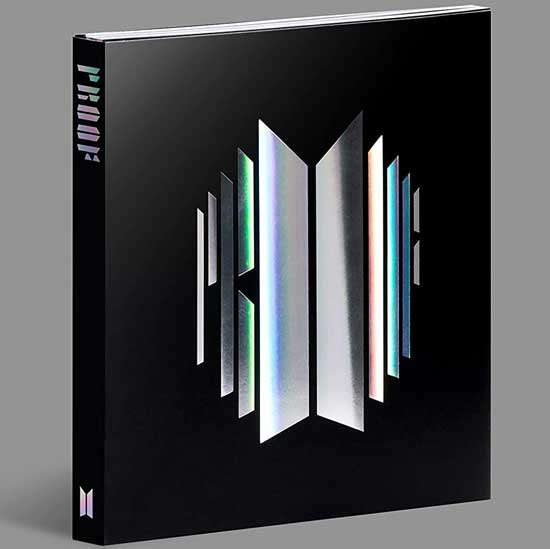 Buy or Read More on Amazon Here ($20.97 at the time of publication)
A K-pop album is a thoughtful and fun gift that any 18-year-old girl will undoubtedly appreciate. These albums are full of catchy tunes and also often come with stunningly designed packaging and photo cards of the group members. Giving one as a gift is an excellent way to support her favorite artists and shows that you understand her interests.
When selecting a K-pop album, consider finding out which groups or artists she likes to ensure you get the right one. And don't forget to ask her about her bias and favorite songs, as this will show that you put in the effort to make the gift personal and special.
15. Personalized Phone Case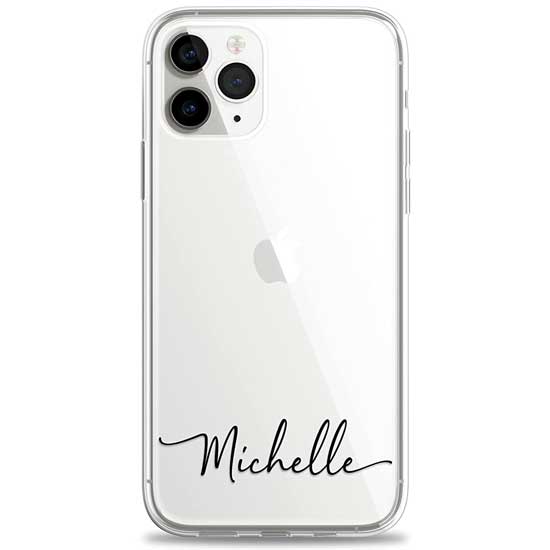 Buy or Read More on Amazon Here ($14.85 at the time of publication)
Do you know someone who always has their phone in their hand? Why not surprise her with a customized phone case that shows off her unique style and personality? Not only will it make her phone stand out, but it'll also protect it from any bumps or scratches.
From vibrant florals to cute animal prints and sassy quotes, there are endless options to choose from when it comes to personalizing a phone case. You can even add her name or initials to make it extra special. So the next time she's posing for a selfie or scrolling through her Insta feed, she'll have a case that's as unique and fun as she is.
16. Gym Bag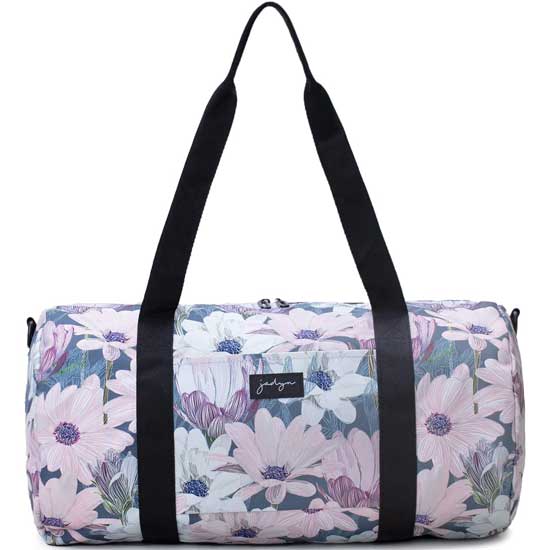 Buy or Read More on Amazon Here ($23.97 at the time of publication)
Looking for a gift for the 18-year-old fitness enthusiast in your life? Help her stay motivated and organized with a chic gym bag that's as functional as it is fashionable! With compartments for her shoes, water bottle, and workout gear, she'll have everything she needs in one place. And with stylish options in a variety of colors and patterns, she can express her personal style while staying on top of her fitness game.
Some also have a comfortable strap that makes it easy to carry, no matter where her workout takes her. Whether she's heading to the gym, yoga studio, or dance class, this gym bag will be her go-to companion in achieving her fitness goals.
17. Desk Organizer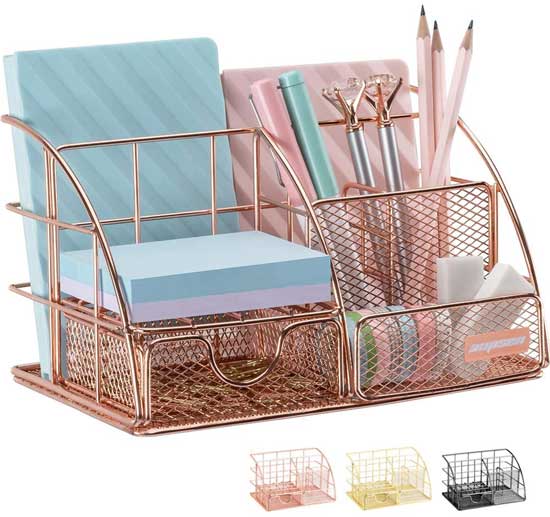 Buy or Read More on Amazon Here ($16.99 at the time of publication)
An excellent gift idea for an 18-year-old girl who is entering college or starting a new job is a desk organizer that will enhance her productivity and organization. By keeping pens, paper clips, and other office supplies easily accessible, this tool will help her stay focused while also adding a stylish touch to her workspace.
It is recommended to select a desk organizer that has multiple compartments and is designed to match her unique style and personality. Whether she is studying for exams or working on significant projects, this desk organizer will help her stay on top of everything.
18. Aesthetic Night Light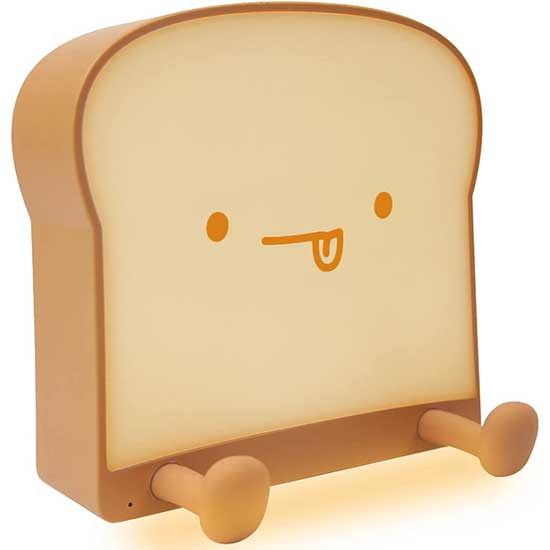 Buy or Read More on Amazon Here ($18.99 at the time of publication)
Transform her space with a charming aesthetic night light that will not only add a warm ambiance to her room but also serve as a creative piece of decor. With a vast array of aesthetic night lights available in the market, ranging from those projecting stars onto the ceiling to those with unique shapes and designs or even color-changing lights, selecting one that aligns with her taste will be easy.
You can also opt for a night light that complements her existing decor or choose one that adds a splash of color and whimsy to her room. Besides serving as a decorative element, an aesthetic night light can also be a practical gift by providing a soft, soothing light for reading or unwinding before bed.
19. Cricut Machine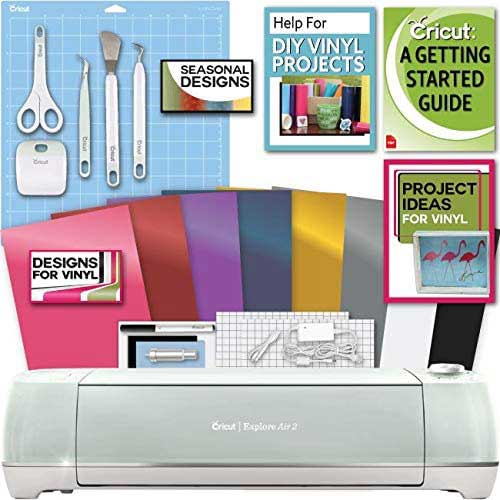 Buy or Read More on Amazon Here ($269.99 at the time of publication)
If the 18-year-old girl in your life is a craft enthusiast, a Cricut Machine is an ideal gift. This versatile device can cut and design various materials, such as paper, vinyl, and even fabric. With a Cricut machine, she can create custom t-shirts, stickers, and personalized gifts, among other things.
The possibilities are endless, and she will undoubtedly enjoy exploring all the creative avenues this gift opens up for her. Additionally, the Cricut machine comes with various design software, which provides endless creative options. It's also an excellent way to turn her hobby into a business by creating custom designs for others.
20. Blanket Scarf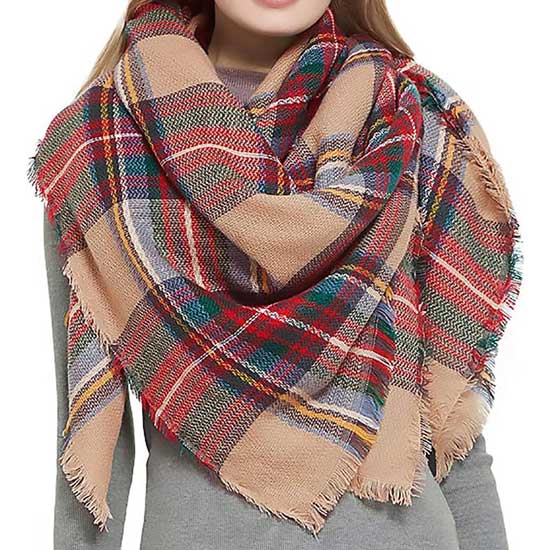 Buy or Read More on Amazon Here ($45.43 at the time of publication)
A blanket scarf isn't just a fashion accessory; it's a versatile item that can add flair to any outfit while also keeping her warm and snug. Whether she's wearing it with a denim jacket, leather jacket, or coat, this gift is sure to elevate any look.
But what sets a blanket scarf apart from other fashion accessories is its comfort factor. Whether she's snuggled up with a good book or taking a walk outside, she can enjoy the cozy material that will keep her warm and comfortable.
21. Fitbit Versa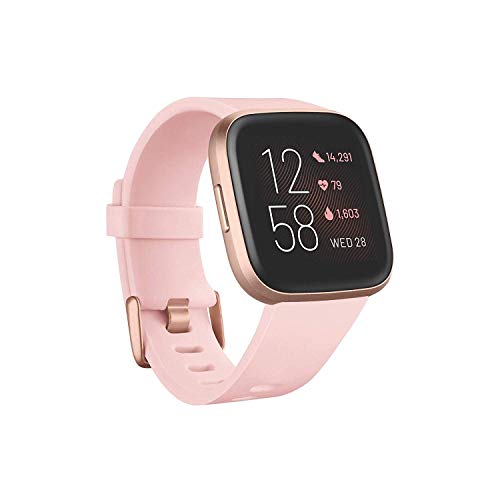 Buy or Read More on Amazon Here ($149.95 at the time of publication)
18 year old girls have a lot going in so a Fitbit Versa is a great gift. It has Amazon Alexa built-in so she will be able to get news and information on the go. It can even be used to control smart home appliances! She'll also be able to set alarms and make reminders so she never misses anything important. Another cool feature is that it gives you a sleep score based on your heart rate, how long you sleep, and how restless you are. It also has all the fitness features you'd expect from a fitness watch like tell the time, count steps, monitor heart rate, etc.
22. Makeup Train Case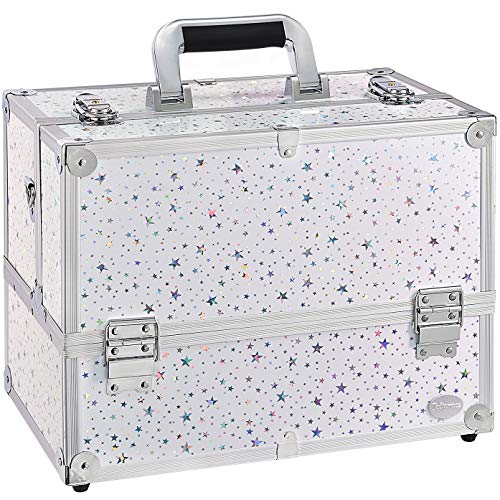 Buy or Read More on Amazon Here ($51.97 at the time of publication)
Now I think we all know at least a hand full of girls who make up counters can tend to be an absolute mess. Or maybe her suitcase is just a chaotic mess of palettes and brushes. We've got just what this little diva needs. The makeup train case will organize and condense all the space her makeup takes up. This case has six customizable trays that allow the user to change the size to fit whatever makeup they plan to store. Its deep storage allows this diva to fit all of her essentials and more while staying tidy and beautiful.
23. Hollywood Vanity Mirror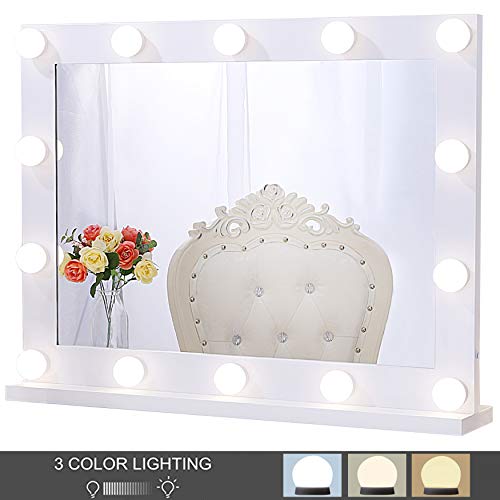 Buy or Read More on Amazon Here ($172.99 at the time of publication)
If you don't believe that every girl is a superstar then maybe you need to take a very long look in the mirror tomorrow morning and do some more research. She's already got the makeup and now all she needs is the perfect place with some stellar lighting to let all the magic happen! This mirror is perfect for her makeup and also bright enough for all her lighting needs. Did I mention it looks awesome?
24. Six Piece Lavender Spa Kit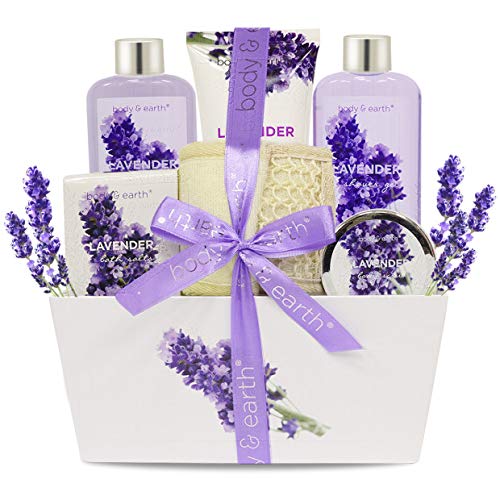 Buy or Read More on Amazon Here ($19.99 at the time of publication)
Can we get a bit cheer for spa day?! Of course at a fraction of the price and in her very own tub at home! With every bath need scented with relaxing lavender essential oils, this spa kit will help her unwind and blow off her teenage stress and worries with one hot bath. So give her the spa treatment she's always wanted without blowing a hole through your budget, giving you both the quality quiet time you need.
25. Name Stamp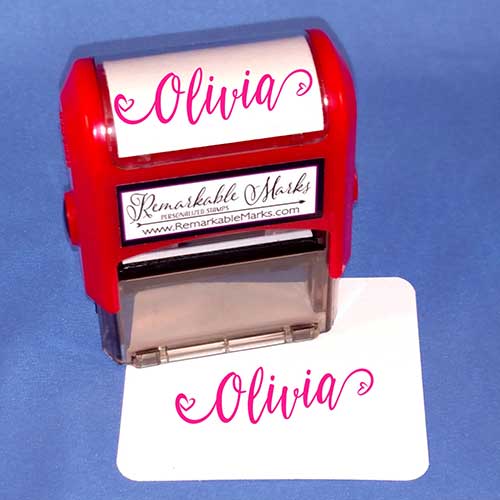 Buy or Read More on Etsy Here ($17.99 at the time of publication)
This personalized, self-inking stamp is an awesome gift for a teenage girl who loves to write letters or personalize her stuff. You can order any name for personalization. You can choose the self-inking option or get a wooden handle, classic stamp that you use with an inkpad. Ink color selections include black, blue, red, purple, hot pink and more. The handle stamp option can come in the color of your request. The stamp itself will be in an adorable, trendy script font with tiny hearts or swirls on either side. This brush lettering is sure to please, whether used for journaling or letter-writing, and make any teenage girl happy.
26. Rustic Letter Board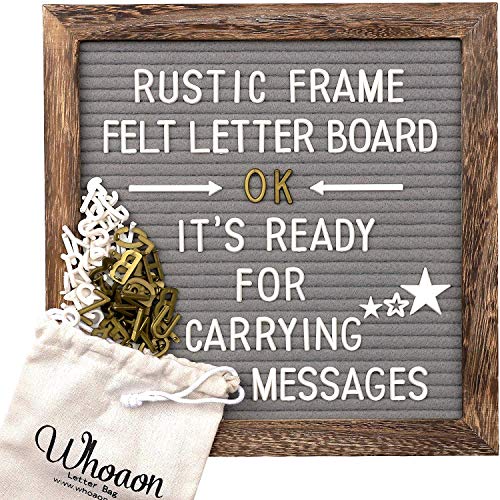 Buy or Read More on Amazon Here ($20.99 at the time of publication)
Letter boards are coming in as a fun item trend to have, but board and basic black or white plastic frames or cheap material isn't going to be what she needs. These boards are available in multiple models and you can choose from different rustic boards and letter colors. Letter boards are the perfect candid for any type of photo opportunity or simply adding a bit more flare to her room! From party decor to fun phrases to have in her room, these boards are a definite must have to any girl's item list. She can put inspiring quotes, announcements, or whatever she wants on it! This is a great 18th birthday gift idea!
27. Fujifilm Instant Camera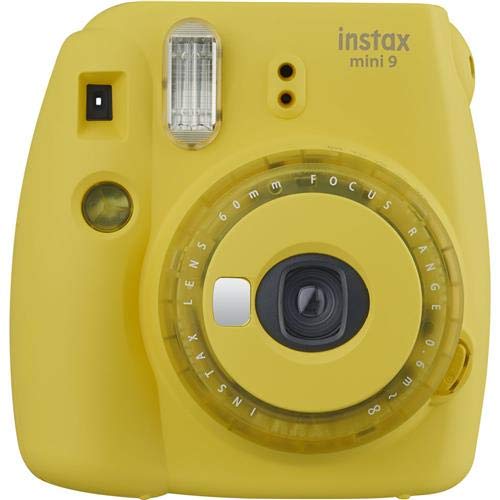 Buy or Read More on Amazon Here ($83.88 at the time of publication)
An instant camera is cute and useful because she can take it with her anywhere she goes. Sure, digital cameras are great and all, but with an instant camera she can take photos and give them to her friends, post them on her wall, or do whatever she wants with him. With a regular camera, how often do people actually print the photos and post them on their wall? Probably not as often as they'd like to because it's not very practical. Instant cameras are totally different than regular cameras, so even if she has an expensive camera, she'll still love an instant camera!
28. Golden Heart Floating Charm Necklace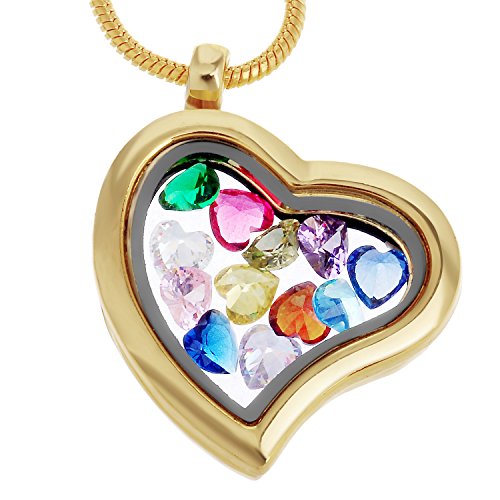 Buy or Read More on Amazon Here ($11.99 at the time of publication)
They've always said that a diamond is a girl's best friend, but in this day and age there's so much more than pretty diamonds to catch a girl's eye. Luckily, we've got some awesome jewelry on this list for your girl to try and dazzle up any outfit she's in. This floating charm necklace is one of a kind and well designed. Say goodbye chain charms and goodbye pinching skin. With this cute heart necklace she can choose pictures or charms to go inside, making the necklace personal to her! It has a variety of charm options to choose from such as birthstones and puppy paws. They have everything that she needs to stand out and be able to share her unique gift with others.
29. Opal Stud Earrings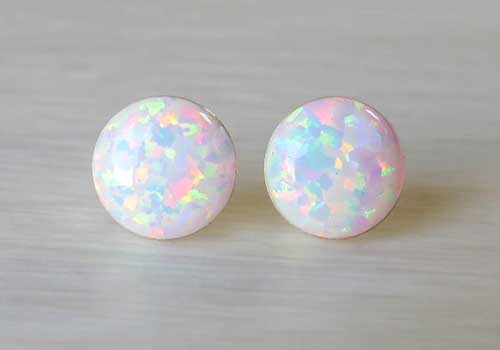 Buy or Read More on Etsy Here ($13.00 at the time of publication)
These stunning gems are all the way from Israel! These handmade earrings come in both white opal and blue opal, that have both shimmering pinks and greens to pop out on these soft colors. Made to be delicate and simple, they bring a soft yet remarkable highlight to your girl's accessories. They come in a variety of studs and sizes, making it easier to stylize and find the right fit for her ears.
30. Raw Turquoise Earrings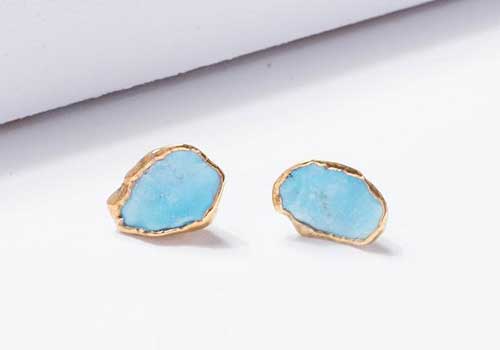 Buy or Read More on Etsy Here ($24.87 at the time of publication)
These handmade earrings are made with natural kingsman turquoise that pop with raw blue color! Turquoise also happens to be the stunning birthstone for all of those December babies! They come with three different backings, silver, rose gold and 14k gold to help match any jewelry set your girl may have at home! Turquoise has been used for centuries for protection and spiritual healing, which can be a bonus for any gem loving girl.
31. Zodiac Constellation Necklace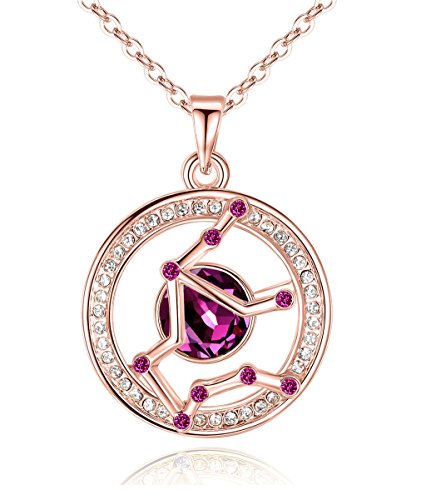 Buy or Read More on Amazon Here ($39.99 at the time of publication)
If your girl is a horoscope type girl then this just might be the right fit for her shining personality! Following the twelve star patterns, these zodiac inspired necklaces are designed with its unique star map and embedded with beautiful bright Swarovski crystals to help bring these constellations to life. Horoscopes are a popular outlook many people have to help guide them on their path of life. Horoscopes can help relate to moods, live events and even help make friends through their own unique birth constellation.
32. PuraVida Bracelets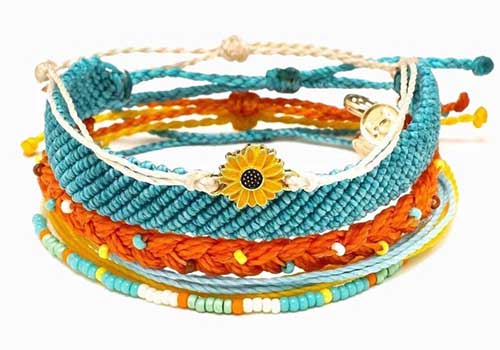 Buy or Read More Here ($45.00 at the time of publication)
Starting back in 2010 this brand has been bringing awareness and fun styles with each bracelet they make. Starting as a simple project for two vacationing surfers, it turned into a worldwide success that has raised 1.9 million dollars for almost 200 different charities! These bracelets each have their own causes and styles to help you choose what matches your girl's personality and show off what she cares about most! They're also made to have their color last with a thin wax coating, perfect for those who are ocean lovers at heart!
33. Minnie Mouse Sequin Mini Backpack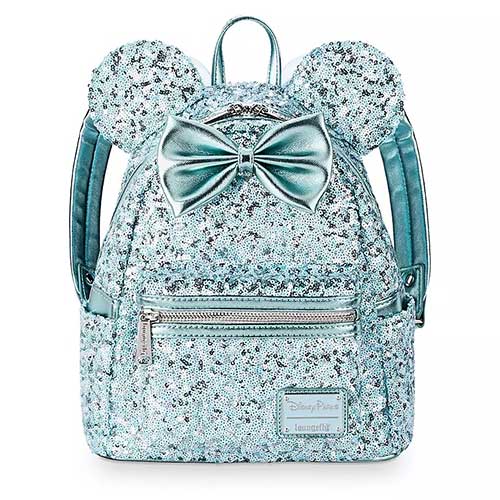 Buy or Read More on Shop Disney Here ($90 at the time of publication)
As we all know, Frozen was one of the biggest Disney hits of the decade, and to put the cherry on top they just released its exhilarating sequel! If she already isn't singing all of her favorite Frozen songs on repeat, you can give her a reason to. Now your girl can let it go with this cute Frozen inspired mini backpack! It's perfect for all of her Disney trips and will hold all of her small outing needs! Let Her Glow!
34. Himawari College Backpack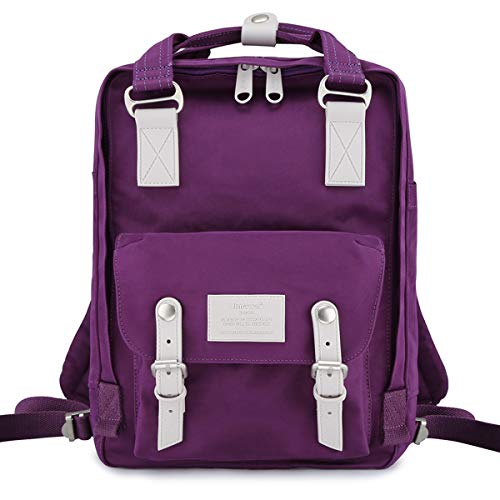 Buy or Read More on Amazon Here ($38.99 at the time of publication)
This is any and probably every student's dream backpack. It's got it all. The modern, simple and cute style. The awesomely large and organized storage capacity. It has pockets galore and even has room for her laptop and other needs too! The backpack comes in a variety of colors, styles and oh did we mention its waterproof! It's simply the one for all deal you can't skip out on for an amazing gift that's going to help her succeed both academically and trending.
35. Sugar Glow Kit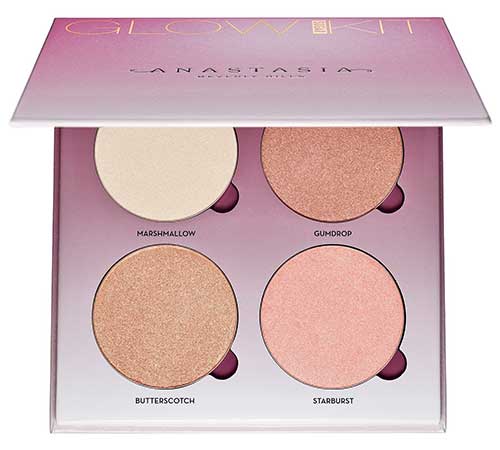 Buy or Read More on Sephora Here ($40.00 at the time of publication)
What would the perfect contour be without glitter, glitter, and more glitter? This highlighting kit is just what every makeup lover needs and let's not forget that its made for every girl too. That's right we've got your back and Sephora does too, this highlighting kit shows up on all skin tones bright and shimmering. These four metallic colors come in both bright and neutral and are free of three of the most common skin irritating chemicals that most makeup brands contain. These highlighters make your girl shine luminously and look empowered, while not having to worry about hurting her skin.
36. Thread Wallet and Lanyard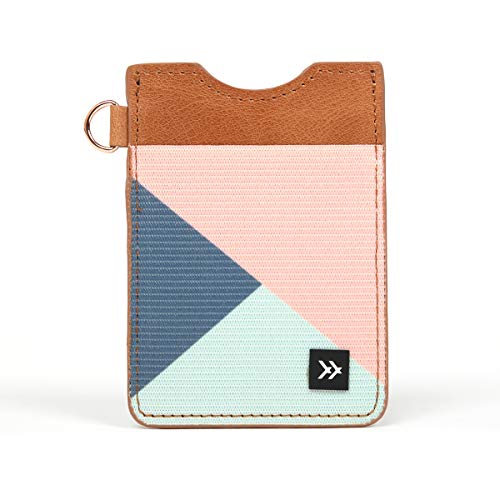 Buy or Read More on Amazon Here ($25.00 at the time of publication)
Thread wallets are the new minimalist way to the girl's idea of the wallet. It's sleek, it's discreet and just all around neat! With cute and aesthetic designs and a lanyard that matches in toe, this mini wallet is the perfect go-to for any girls beach days, fun hikes or just all around fashionable yet simple way to keep what's important close! Its tight design helps to keep cards and money snug in place and stay packed tight to fit in any pocket! The hook of the lanyard is even big enough to hook on car keys and keychains to make it the perfect all around quick go-to. This is the perfect go-getter gift for your adventurous girl!
37. Smartphone Camera Lens Kit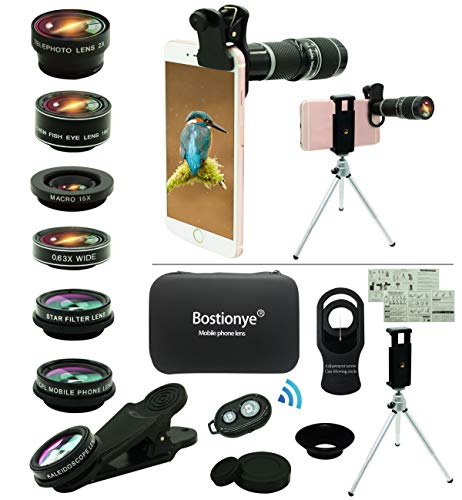 Buy or Read More on Amazon Here ($29.98 at the time of publication)
Every girl has had this problem; Poor lighting, intense phone balancing, out of focus and blurry smartphone camera, just not a powerful enough lens to get the sharp and perfect shots she needs! And let's not even get started on those hundreds of trashed selfies! Well this photo set definitely fixes more than one problem! It's got eight different attachable lenses, a tripod to keep her phone stead and even a bluetooth remote so there's no running to get into place! No blurs, red faces, and definitely no more low quality photos for her photo album or Insta feed. This is a perfect gift for 18 year old girls!
38. Lightweight Crossbody Purse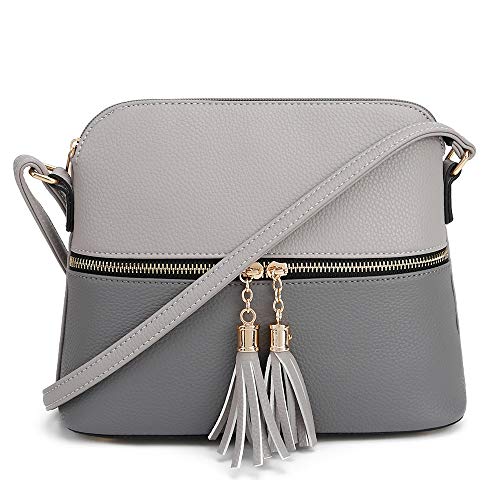 Buy or Read More on Amazon Here ($19.85 at the time of publication)
Purses can literally be any girl's fashion obsession or her worst nightmare. Having to have the perfect fit for all of her needs or just something that doesn't get in the way can be a daily battle for either side of the spectrum. That's why we suggest this snazzy little accessory. It's got the best of both worlds for your girl, whether she's looking for cute style or simple carry on. Did we mention it also comes in 58 different colors? It really is the perfect fit for any girl, coming in a color that suits her and accommodates all of her outing needs in one small yet super cute bag.
39. Shaggy Oversized Coat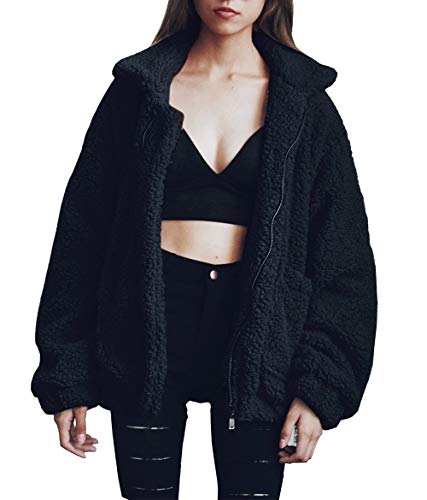 Buy or Read More on Amazon Here ($31.99 at the time of publication)
Shaggy coats are in! Soft, extremely warm, and overall fashionable, these fluffy coats are just what a girl needs! They're perfect for cold night outs, snuggle time with hot cocoa and a good book or even just for normal lounging wear! Being teddy bear soft both inside and outside, having two pockets and elastic cuffs, these jackets are her every comfort need! These jackets are definitely made for much more than just to be a cute outfit add on, but something she can use to stay warm in and carry her personal items along with ease.
40. Hydroflask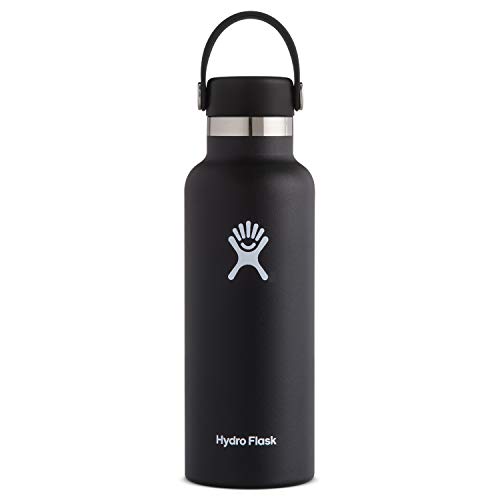 Buy or Read More on Amazon Here ($29.95 at the time of publication)
Whether it's for sports, water-loving girls, or keeping hot drinks, Hydroflask is the brand that knocks all competition out of its way when it comes to thermal flasks. These flasks keep drinks icy cold for up to 24 hours and hot drinks smooth and hot for up to 12 hours! They come in a variety of sizes and colors, making it easy to match your girl's drinking needs. Whether it be a big flask for practice or a small one for work or class, this flask has got it all.
41. Cheer Sequin Personalized Pillow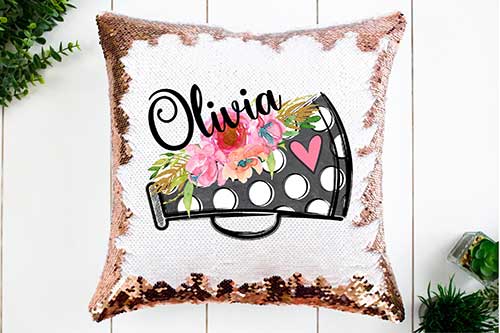 Buy or Read More on Etsy Here ($15.12 at the time of publication)
For the cheerleader or cheerful teenage girl, this personalized sequin pillow is an adorable and trendy addition to her bedroom decor. The pillow is made from flip sequins, meaning that you see one color on either side as you brush your hand up and down. It's also a fun sensory experience to play with the sequins. The pillow itself is 16 by 16 inches and a perfect square to set on the bed or couch. You can buy the pillow cover alone or the pillow and insert together. The sequin colors you can choose from are white and gold, white and rose gold or white and silver. The personalization is in a brush script name at the top of a polka-dotted megaphone and cluster of modern flowers.
42. Tortilla Blanket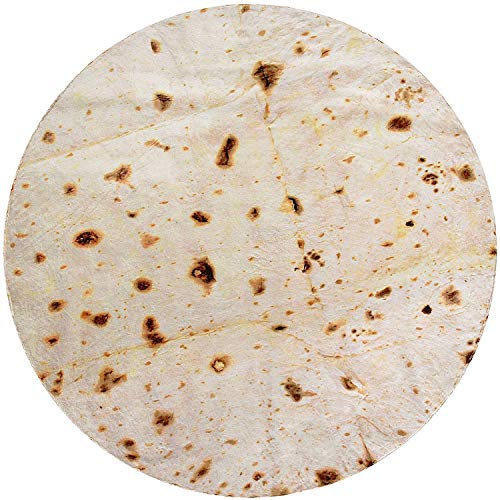 Buy or Read More on Amazon Here ($25.99 at the time of publication)
Now this blanket just takes the gold when it comes to creativity. That's right, your girl can now literally become the human burrito her fluffy blanket dreams have desired. It's extra soft, super warm and comes large enough to fit her and friends underneath! Its cute design adds a unique and cute humor to any bedroom set and its a fun topic to share with her friends when they visit! The company will even send it with the perfect gift bag to put it in to help make it the perfect gift when you give it to her!
43. Mini Projector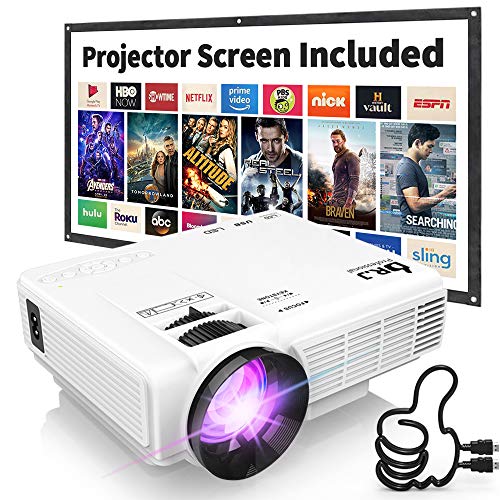 Buy or Read More on Amazon Here ($90.99 at the time of publication)
Movie Night with the girls whoot whoot! And let's add all in the comfort from her own room! Yes please! This mini projector has got what it takes to make any movie night the best time! Not only does it have fantastic graphics but it is portable as well, making outside movies and party games ten times more fun! This projector is compatible with everything from video games to smartphones and turns every night into a fun-filled party.
44. Llama Mug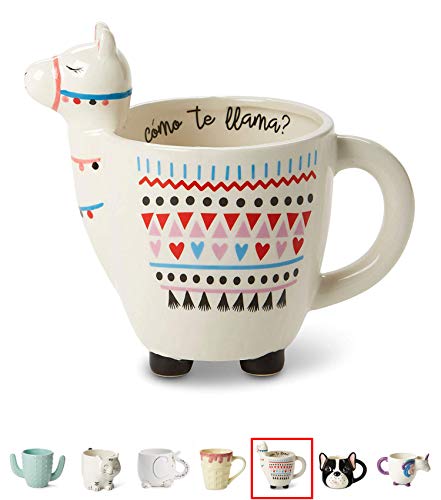 Buy or Read More on Amazon Here ($15.25 at the time of publication)
Nothing is better than being able to sit back and relax with your favorite cup of your favorite hot drink. So why not get the perfect cup for this kickback moment of hers! This cute llama mug is the perfect fit for any hot drink loving girl, bringing both humor and personality to her drinks. This mug is large, holding 18oz of her favorite beverage and is hand made out of sturdy ceramic. Of course, this adorable llama mug is going to add the perfect variety to your girl's dishware.
45. Record Player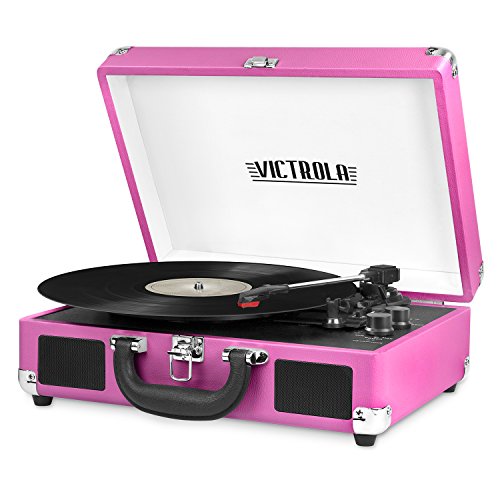 Buy or Read More on Amazon Here ($53.23 at the time of publication)
A vintage record player is a great gift for teenage girls. It brings her the oldies and the goodies to her in the way it should be. Vintage and vinyl. It has built-in speakers, Bluetooth capabilities, and aux cord jack allow it to hook up to any other devices it wants to tune with. It has a three speed turntable that plays all vinyl records and its casing allows it to be closed up and stored out of the way or to be easy to travel with. With this gift, she can take her favorite vinyls with her anywhere she roams!
46. Wacom Intuos Drawing Tablet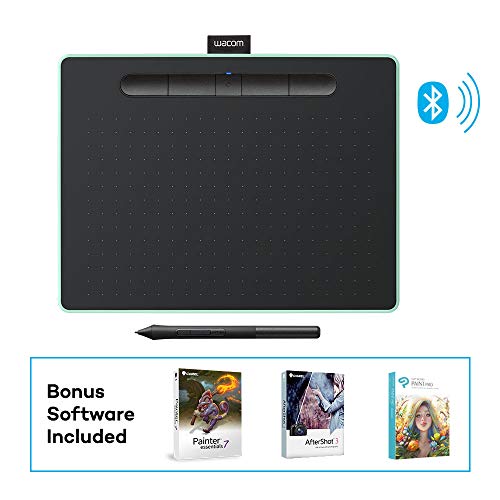 Buy or Read More on Amazon Here ($199.95 at the time of publication)
Digital drawing has been getting more and more popular every year and with animation studios such as Disney controlling the box office, this tablet is a definite game changer. This tablet is perfect for any digital art beginner or even pro all at a low cost compared to many others out there. It's able to connect to any computer via USB or Wireless connection and this tablet comes with three different programs to help get her started on her art career no matter what path she wants to take with it!
47. Prismacolor Premier 150 Pencil Set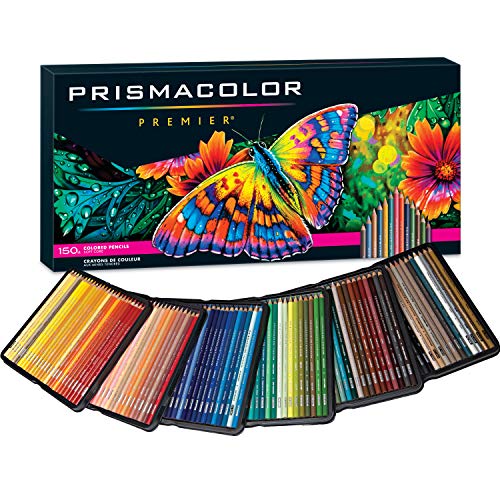 Buy or Read More on Amazon Here ($88.99 at the time of publication)
Prismacolor is the top choice for many pro artists, with a quality that just can't be beaten. These bright and perfect pigments are the best for all sorts of blending, shading, and coloring, no matter what the project may be. They don't leave behind excessive wax residue and are still smooth and silky on paper as they should be. This set has every color your little artist could need and think of, making it easier to blend colors, give her work the brilliance she needs and not have to grind down her primary colors with mixing.
48. Calligraphy for Beginners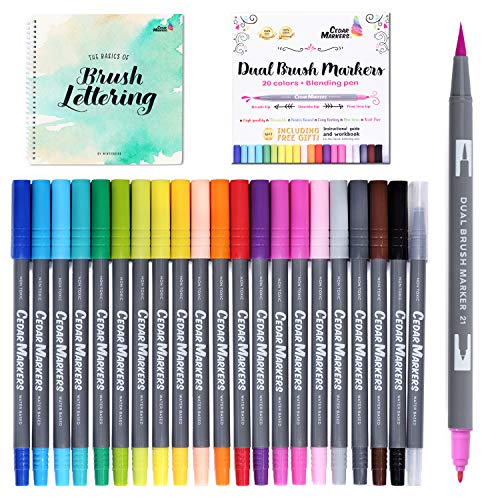 Buy or Read More on Amazon Here ($49.99 at the time of publication)
Calligraphy these days is definitely surpassing the beautiful older art style it came from, turning into beautiful exotic and elegant works of penmanship with each stroke. But to have the masterful strokes of any calligrapher, you gotta start somewhere and work up with lots and lots of practice. This set comes with a guide book and lots of calligraphic markers that will allow her work to look amazing and unique.
49. AirPods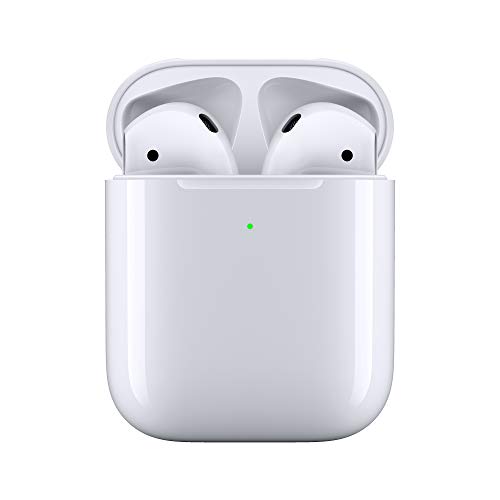 Buy or Read More on Amazon Here ($169.00 at the time of publication)
Technology in this day and age is all most young people care to keep up with and use it frequently in their daily lives. Technology is used for them to connect to others, find where they need to go, look up information or to get the work they have done. These next few gadgets are both fun and useful, definitely equipping your girl with what she will need. Having the perfect set of earphones is always a necessity. Whether she's using it to listen to music or to take important phone calls without background noise interfering, the type of headphones she has will make all the difference. AirPods are just what she will need to get that clear quality sound she is looking for. She won't ever have to worry about the battery going out either with a five hour battery life and a portable charging case that holds up to 24 hours worth of charge inside! Now not only will she have the perfect sound quality she's looking for but the coolest look to go with it! This is one of the best gift ideas for 18 year old girls out there!
50. Portable Charger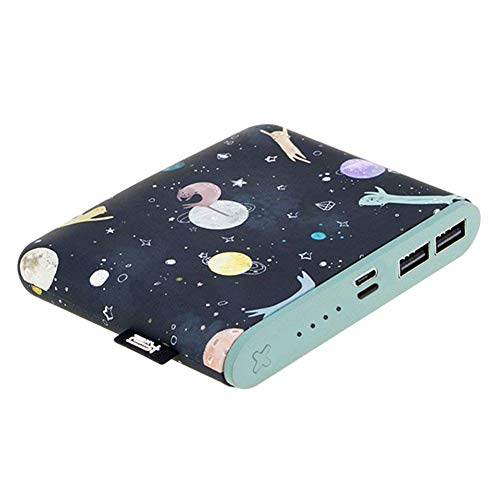 Buy or Read More on Amazon Here ($26.99 at the time of publication)
We all know the extreme stress of having low battery when we are out and about. There's almost nothing you can do but pray your phone will survive with its 5% battery until you can get home! Never let her phone be out of power again with this super portable power bank! Coming in five different styles, these power banks hold enough power to charge a phone up to four times! It's small enough to fit into any back and even back pockets, making it easy and light to carry with her wherever she may go. Never lose touch with her again and don't let her blackout during her important moments!
51. Apple MacBook
Buy or Read More on Amazon Here ($1099.99 at the time of publication)
Now, this last gift is a bit on the pricey side but it definitely is the gift that keeps on giving. Laptops can be used for literally anything, from her complex homework assignments to keeping and editing all of her photo taking ventures. These computers come with amazing memory storage and last a long time too, getting her through college and maybe even beyond that! It's the perfect gift for any girl, no matter what she needs it for the most and her work will turn out top of the line with all of Apple's special programs and designs.
52. Mami Wata Fruit Infuser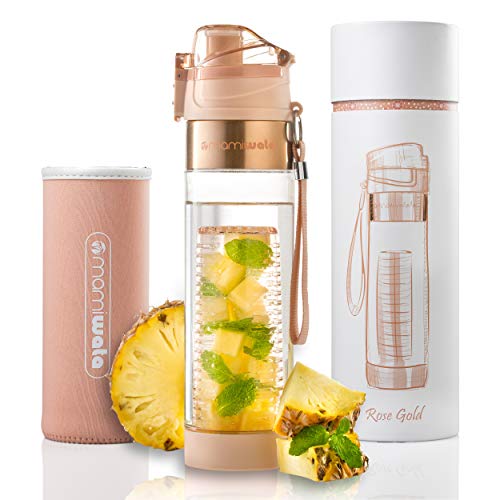 Buy or Read More on Amazon Here ($21.97 at the time of publication)
Water sometimes can be a little bit harder to incorporate into a daily routine for some people over others. Many say they have a hard time overcoming the blandness or just the convenience of how soda can be more readily available and even cheaper. Not to mention, all of those plastic bottles that stack up every time you get thirsty? We present a fun and flavorful way to keep this girl hydrated and energized for her day with this fruit water infuser. Coming with several fruity blend ideas for her to try, this infuser can hold all sorts of infusing options and is easy to refill and take along. Not only will she benefit from hydrating but certain fruits and herbs can provide balances to health and her complexion, giving her the boost she needs to get her through her day. This is one of my personal favorite gifts for 18 year old girls because it's very practical.
53. New Balance Trainers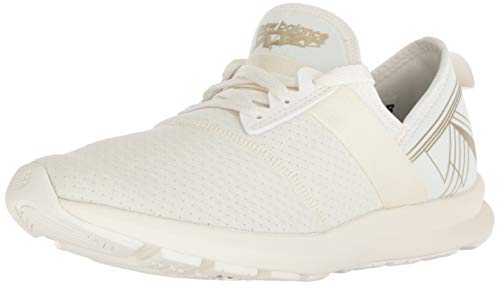 Buy or Read More on Amazon Here (price varies depending on size)
Finding a good pair of exercise shoes without breaking the piggy for name brands can be a rough shopping trip for anyone, but it is none hard for a girl. They have be functional without bright neons and trashy patterns. Sorry, but some of those designs should've been left on a bus seat from the 80s. That's why New Balance makes it to the top of our list for comfort and style when it comes to our workout wardrobe. It comes with a Memory Comfort insert, giving her soft and strong support for that awesome footwork. It is easy to use as a slip on in a rush or can be used as a lace up for those who prefer a snugger fit to the foot. And, of course, it comes in thirty seven different styles, making it easier to pick the for sure winner for your top of her game girl.
54. Book lamp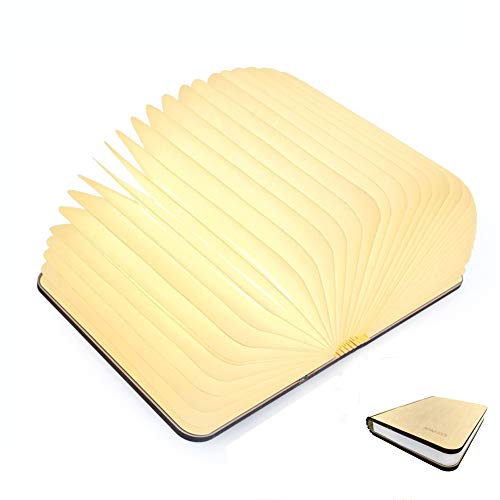 Buy or Read More on Amazon Here ($29.99 at the time of publication)
This is no ordinary book! Although it looks just look a book when it's closed, if opened it really lights up a room and is perfect for reading at night and handy to keep near a bed. It can be opened 90 to 360 degrees and the lights are easy on the eyes and antiglare so they won't bother her while she's reading. It also has a built-in rechargeable lithium-ion battery and comes with a USB charging port, making it super easy to charge.
55. Franco Sarto Women's Ankle Boot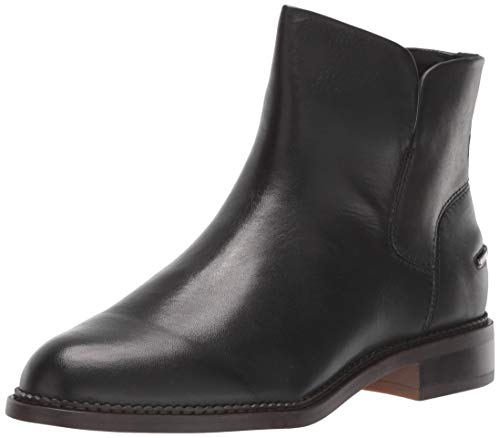 Buy or Read More on Amazon Here (price varies depending on size)
Ankle boots are perfect with long tights or jeggings. Every teenage girl will love these stylish, well-made boots. The shaft is about ankle-high and the boots are easy to slip on and off. There is a flexible sole and extra padding for all-day comfort or a night at the movies with friends. You can buy these in every size, from four to 13. They also come in wide-widths. The color selections have something just right for every teen girl you want to gift. You can choose from a grey suede, black suede, brown suede, red pleather, black pleather, dark brown pleather, camel brown pleather and silver pleather. These are all synthetic, so perfect for vegan fashionistas and regular fashionistas alike.
56. Name of Gift One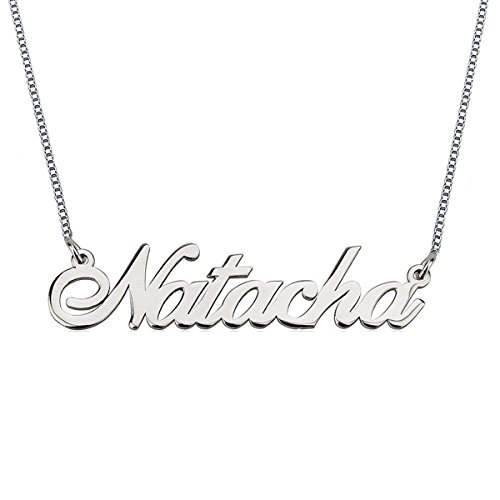 Buy or Read More on Amazon Here ($18.99 at the time of publication)
Give the gift of a personalized name necklace. Any teenage girl will love this trendy, scripted necklace. Just like many pop stars sport, she will be able to wear this customizable necklace with almost any outfit. It is made from quality sterling silver and won't bend. You can add up to 10 letters to spell out a girl's name. The necklace has a 14-22 inch chain, so it's wearable for any size girl at a variety of lengths. You can choose from rose gold, plain silver, and yellow gold. The chain is a gentle link and the name itself is small and elegant. This subtle, beautiful necklace will be enjoyed by a teenage girl for many years.
57. Bath Bomb Making Kit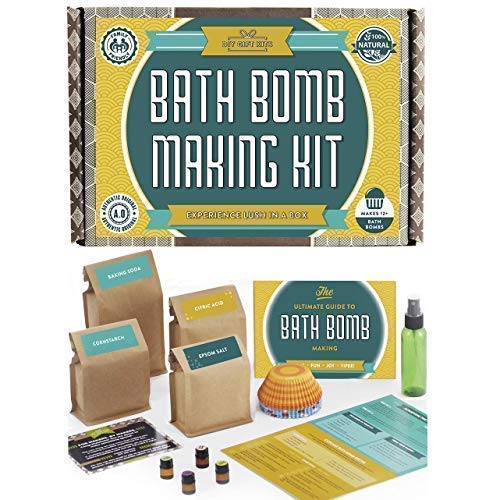 Buy or Read More on Amazon Here ($39.95 at the time of publication)
A little crafty, a little luxurious, this bath bomb making kit is great for aspiring scientists and spa enthusiasts alike. The bath bomb making kit comes with 100% pure, therapeutic grade essential oils. Teenage girls will love this start-to-finish gift that's creative and fun. This kit makes 12, cupcake molded bath bombs. All of the ingredients are included. The available scents are completely natural and come in lavender, lemon, eucalyptus and grapefruit. There is a recipe card with step-by-step instructions. The bombs can be assembled with all of the ingredients, dyed and scented for a customized result.
58. Lip Balm Boutique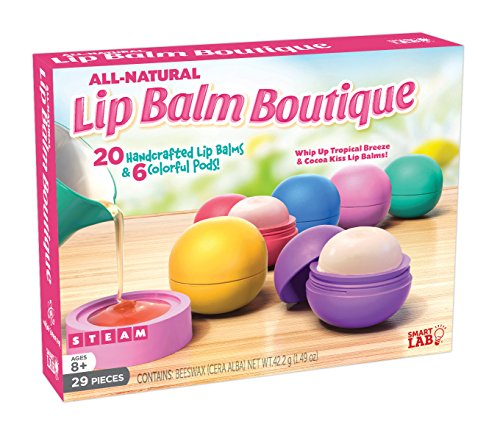 Buy or Read More on Amazon Here ($14.90 at the time of publication)
Let an aspiring, teenage chemist have a blast creating her own lip balm. This is a fun and relaxing activity that will result in a useful product. The Quarto Group Toys all-natural lip balm boutique comes with six lip balm containers and a lip balm mold. There are beeswax pastilles and instructions. Teenage girls will love getting to see and assemble the exact ingredients that are in their lip balms. The beeswax is carefully melted down and then poured into the lip balm mold. Once it cools, the product is popped out and can be used like regular lip salve. This is a great gift that provides a creative activity and a skincare product any teenage girl will love.
59. Nail Art Stamp Collection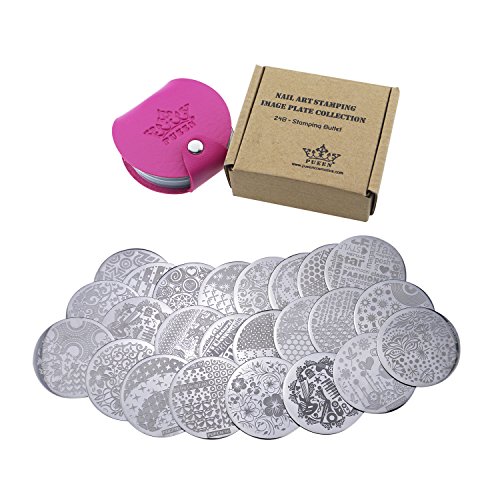 Buy or Read More on Amazon Here ($20.99 at the time of publication)
For the teenage girl who loves a decorative nail, this DIY set is the perfect gift. The PUEEN Nail Art Stamp Collection has a stamping buffet. Enclosed in a handy, snappable pink case, these nail stamps can be easily stored or taken over to a friend's house for some social fun. The stamping plates have 24 etched patterns that will provide endless possibilities. After painting, these are pressed on top of the nail to create a playful, beautiful pattern. Teenage girls will love the creativity of choosing one stamp per nail, one stamp for all of the nails, and learning how to mix up the different designs to optimize their self-expression and style.
60. Hawaiian Shaved Ice Machine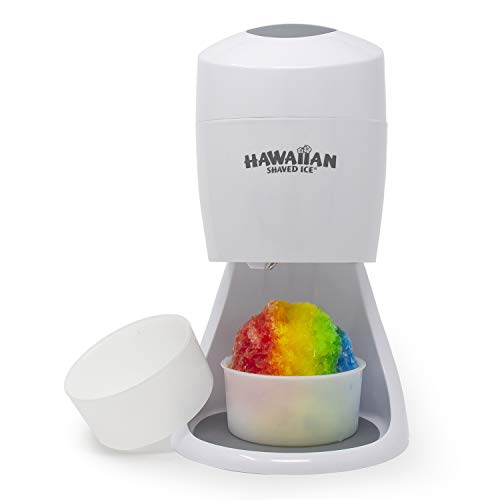 Buy or Read More on Amazon Here ($39.99 at the time of publication)
Teens love to host their friends. This Hawaiian shaved ice machine is the perfect way for a teenage girl to offer fun and festive treats to her friends. This is an electric shaved ice and snow cone machine. It's easy to put together and use. It comes with two round block ice molds, so she can shape the ice to look like a snow cone. It's compact and easy to store in the kitchen or even in her own room. Because it only uses ice in the machine itself, it's also very easy to clean. You will want to buy some syrup separately. This is a great gift for a teenage girl who wants to serve her friends some tasty, icy treats, any time of the year.
61. ArmoGear Infrared Laser Tag Blasters and Vests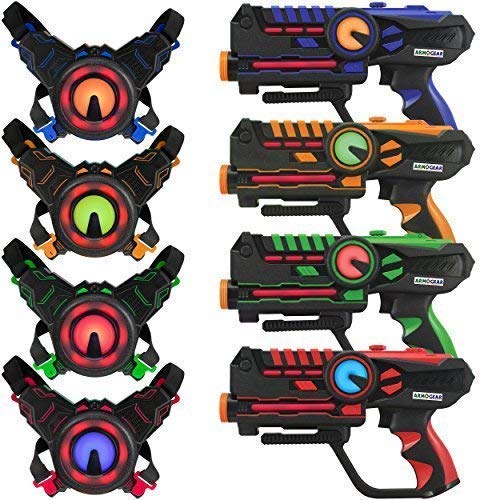 Buy or Read More on Amazon Here ($99.99 at the time of publication)
This is a great gift for an adventurous and active teenage girl. This ArmoGear Infrared laser tag blasters and vests is a mega pack that has everything you need for an epic battle between four friends. The vests and laser guns are paired, so you can easily tell who hit who. There is an infrared glow, so the game can be authentically recreated in a dark space or outdoors at night. These are durable and will last for a long time. You can change the play mode from pistol to shotgun, machine gun or rocket modes. They come with a guarantee and refund for any defects. The blasters and vests do require batteries, so grab a big pack of AAAs to go along with this awesome, fun-filled gift.
62. Mermaid Tail Blanket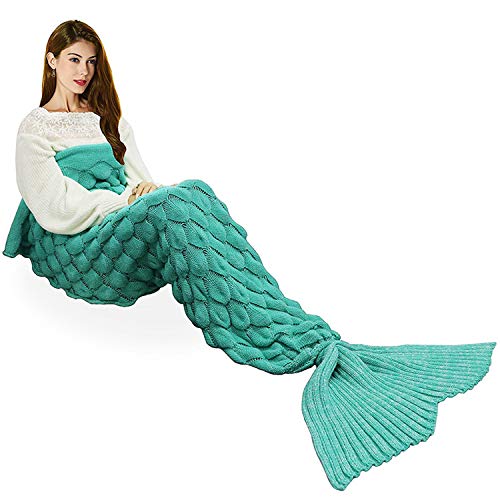 Buy or Read More on Amazon Here ($19.99 at the time of publication)
For the teenage mermaid lover, this mermaid tail blanket will be a hit. This is a Yashidali wearable mermaid tail blanket. It fits comfortably over the legs and gives the appearance of a mermaid tail. There are child and adult sizes. The child size is about 55 inches and the adult size is almost 77 inches. It is crocheted by hand and has a beautiful mermaid scale design on the body of the tail. You can choose from many colors, including mint green, pink, purple, three different shades of blue, red and tan. This is warm and beautiful and will be a great gift for any teenage girl who loves mermaids.
63. Inspiring Bracelet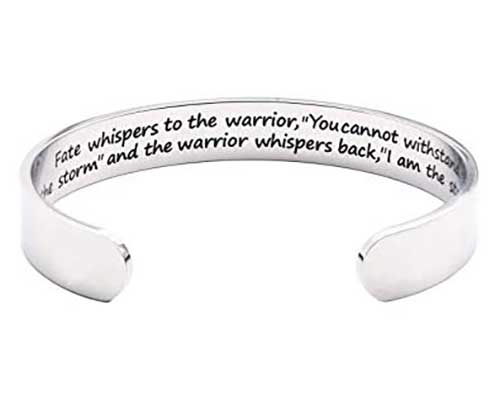 Buy or Read More on Etsy Here ($26.21 at the time of publication)
An inspiring, encouragement bracelet is great for uplifting a teenage girls' spirits. The beautiful bangle bracelet is a chunky, trendy stainless steel. It is lightweight but good quality and won't tarnish. The edges are smoothed for a comfy fit. The bracelet has an encouraging message inscribed on it that says, "fate whispers to the warrior you cannot withstand the storm and the warrior whispers back I am the storm." Everytime a teenage girl wears this bracelet, she will be reminded that she is powerful and believed in! This is a great gift that she will cherish for many years to come.
64. Minimalist Choker Necklace with Bead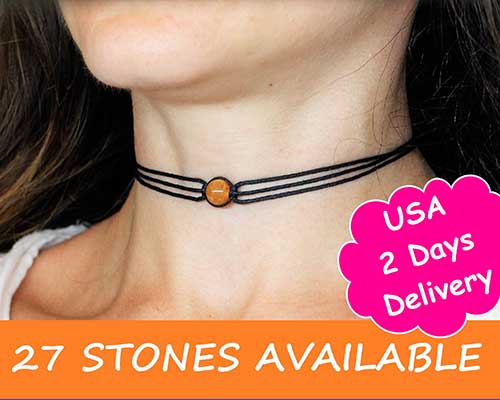 Buy or Read More on Etsy Here ($33.99 at the time of publication)
Trendy, 90s throwback fashion is all the rage. Give a teenage girl the gift of style with this minimalist choker necklace with a bead. This handmade necklace comes with a cotton cord and is adjustable, beginning at 14 inches, with four inches of extension chain in the back. It will fit most teenage girls. You can add a personalized touch by selecting a gemstone that corresponds with a birthdate or favorite color of a teenage girl. These include things like hematite, garnet, tiger's eye, blue agate, lapis lazuli, and more. This gift will be much appreciated and whether it's worn with a crew neck or crop-top, sure to stand out.
65. Beauty Gift Set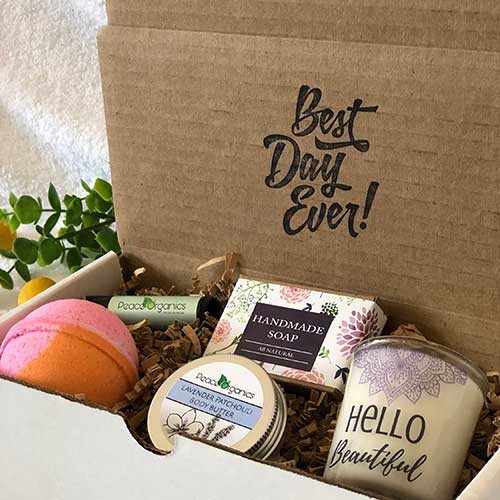 Buy or Read More on Etsy Here ($25.75 at the time of publication)
When you want something general and wonderful, this beauty gift set is a great choice. This is a spa gift box full of all the goodies. It's great for teenage girls who only use natural products. Each item is all-natural and some are organic and handmade. The set includes a soy candle, lip balm, bath bomb, handmade soap, and natural body butter. You can add a Tumbler for an upgrade. The scents are lavender, patchouli and citruses. This is a universally appealing gift that any teenage girl will love.
66. Wizard of Oz Bookmark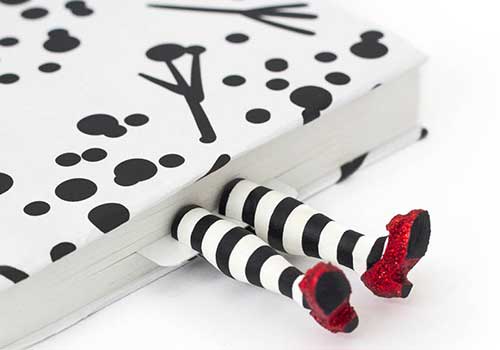 Buy or Read More on Etsy Here ($16.80 at the time of publication)
For the Oz-lover (classic or Wicked), this wicked witch of the west bookmark is whimsical and adorable. Booklovers and theater lovers will adore the way the bookmark protrudes out of the edge of the pages with the striped tights and ruby slippers worn by the wicked witch. This is a truly unique gift that she won't have received before. The bookmark is handmade with molded clay and painted with acrylic paint and varnish, so it won't chip. The ruby slippers have little soles and are glittery. The body of the bookmark has a cute graphic that says, "there's no place like home." Inspire reading and imagination with this fun gift.
67. Personalized Pencils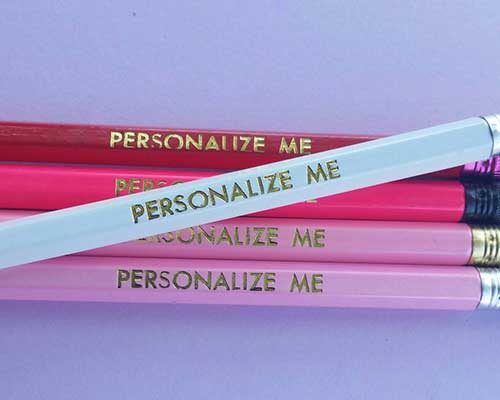 Buy or Read More on Etsy Here ($8.00 at the time of publication)
Give a retro, cute gift with these classic, personalized pencils. Girls who love cute, personalized little things will adore these pencils. They are classic pencils that need to be manually sharpened and have a chunky eraser. You can choose a set of pencils in a myriad of rainbow colors. Select a single color or a variety of colors that reflect each teenage girl's personality and style. You can also select how many pencils you want. The personalization can include certain characters and will be printed in gold foil and all caps. This is a thoughtful and unique gift that any writer or name-loving girl will enjoy.
68. Sugar Lip Scrub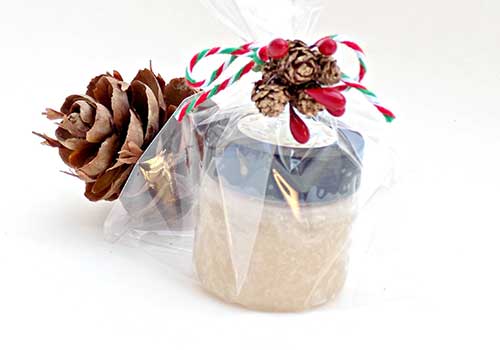 Buy or Read More on Etsy Here ($7.95 at the time of publication)
This luxury gift is sure to please. For the teenage girl who loves a good spa day or struggles with dry skin, this is an adorable, natural, and handmade gift. The sugar scrub comes in either lip-plumping cinnamon or vanilla sugar cookie. It's all-natural and has no preservatives. It's great for exfoliating not just the lips but the face, elbows, hands and anywhere else that needs a little extra love. The yummy scents are great for any season. The gift comes wrapped up in cellophane and tied with a bow. You can select a flavor and a personalized gift tag.
69. Funny Print Art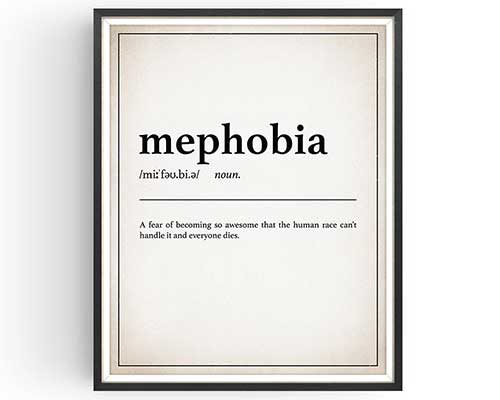 Buy or Read More on Etsy Here ($4.06 at the time of publication)
For the teenage girl with a wacky sense of humor, these hilarious prints are a fun way to let her showcase her spunky personality. The prints come with phrases like "mephobia, a fear of becoming so awesome that the human race can't handle it, and everyone dies." Cheeky and sarcastic, these funny wall art prints come in heavy, satin paper. They will need to be put in a frame before hanging. There are some inspiring and serious options as well. The art is printed in neutral colors of graded tan and black lettering. The font is generic and will work with any style of decor.
70. Skin care mask kit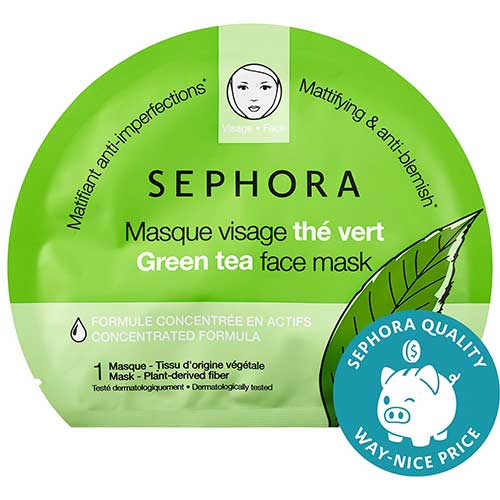 Buy or Read More on Sephora Here ($40 at the time of publication)
With all of these makeups, trends and especially skin drying ingredients found in just about everything, we've got the luxury kit that covers all of your girl's worries. No matter what skin type she has, these masks are made to help moisturize, strengthen and repair her skin. It features two face masks, one to help pores and one to moisturize, an eye mask so help smooth out and depuff the soft skin, a nose strip to get rid of pesky blackheads and a lip mask to help smooth and strength her lips. But if you thought this skincare kit stopped at the face, you're in for a treat, because it includes three additional masks to help her hair, hands, and feet. Give her the self-care day she needs and the glow up she deserves.
Related Posts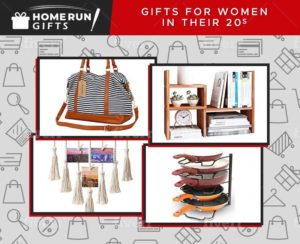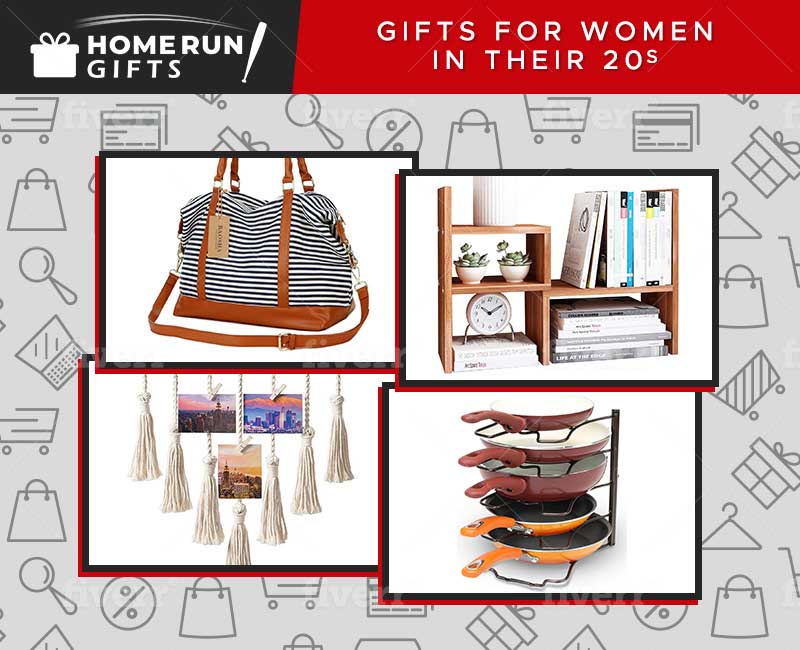 Gifts for Women in Their 20s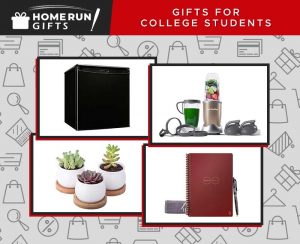 Gifts for College Students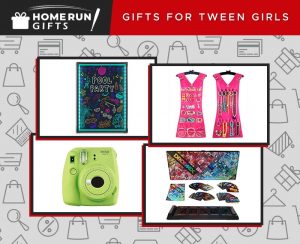 Gifts for Tween Girls
Wrap Up
That does it for this guide, be sure to check out some of our other guides before you go. We have a lot of other gift categories that can help you find that unique and home run gift idea you're searching for!