Are you looking for 10th birthday party ideas? The 10th birthday celebration is an essential milestone in your kid's life. And as a parent, you only want the best that will make them happy.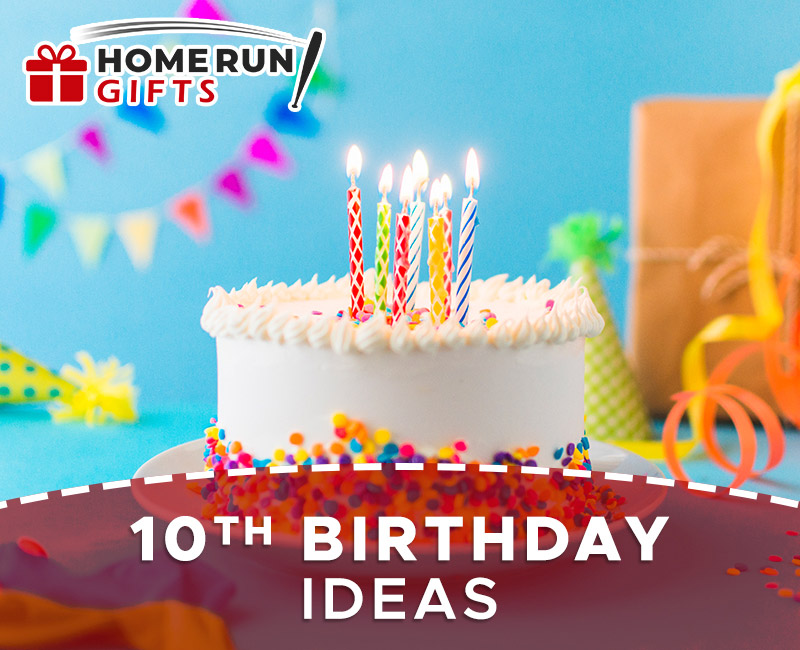 You want everything to be perfect, from the food to the decoration and all. So, in the following, we rounded up some cool activities, things to do, and other ideas to make this special day memorable and fun.
Here Are Some Great 10th Birthday Party Ideas
1. Scavenger Hunt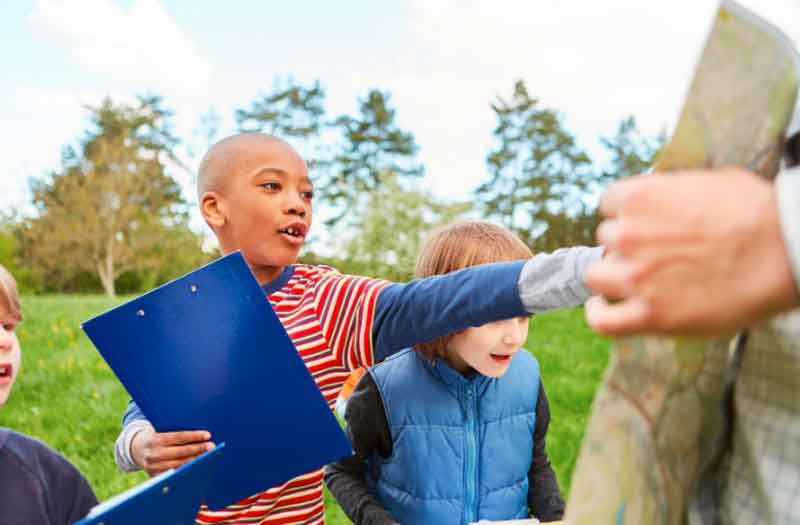 It's a classic game to keep the kids entertained for hours. Divide your guests into groups. The team that finishes first will win and get the prize. If you have a specific party theme, ensure that the prize matches it. So, if you're having a pirate-themed party, you might want to give each winner a pirate hat.
2. Magic Show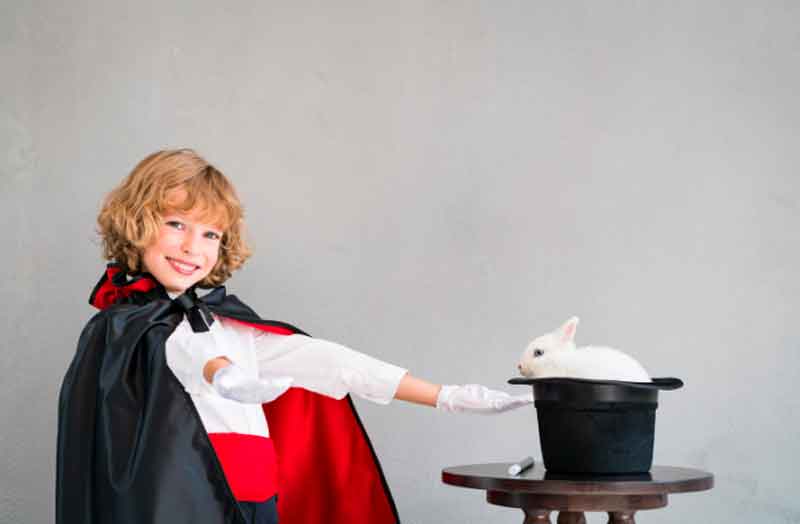 10-year old kids are still amazed at magic tricks! You can have a magic show at home or in the yard. Invite a magician over to perform and have the kids gathered up to watch the show.You can also ask the magician to teach the guests and the celebrant a couple of easy tricks. Decorate the space with magic-themed decorations, like rabbits, playing cards, hats, and so on. Ask the guests to wear their magician costumes, too.
3. Laser Tag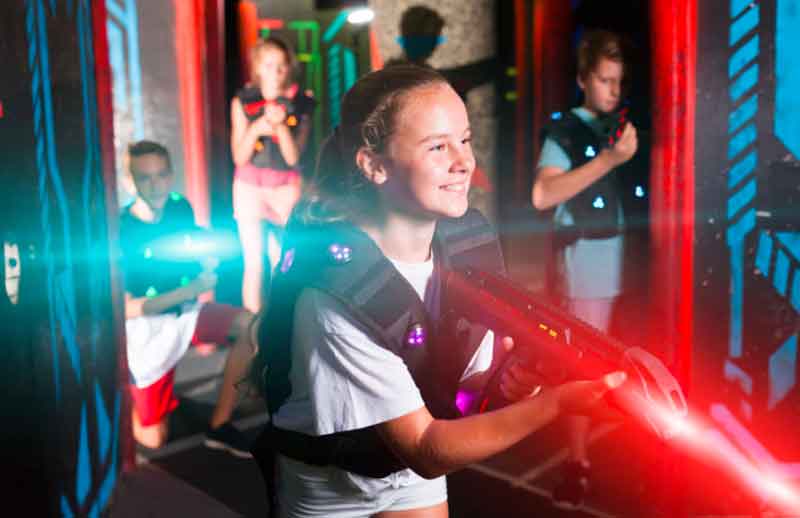 It's a classic, all-time favorite among kids, especially boys. You can have it for his birthday. It's simple and does not require much planning. You can host it outside the house for less clean up later. Kids will indeed have a great time with it. This is one of the best 10th birthday party ideas for boys.
4. Trampoline Park
Celebrate one of the trampoline parks in your area. These parks are complete with monkey bars, dodgeball courts, slides, foam pits, and slides. You can also find trampoline parks that offer party packages that you might want to consider for less preparation on your part. Alternatively, you can set up a trampoline and hold some fun games, including tricks contests, in the yard.
5. Cupcake showdown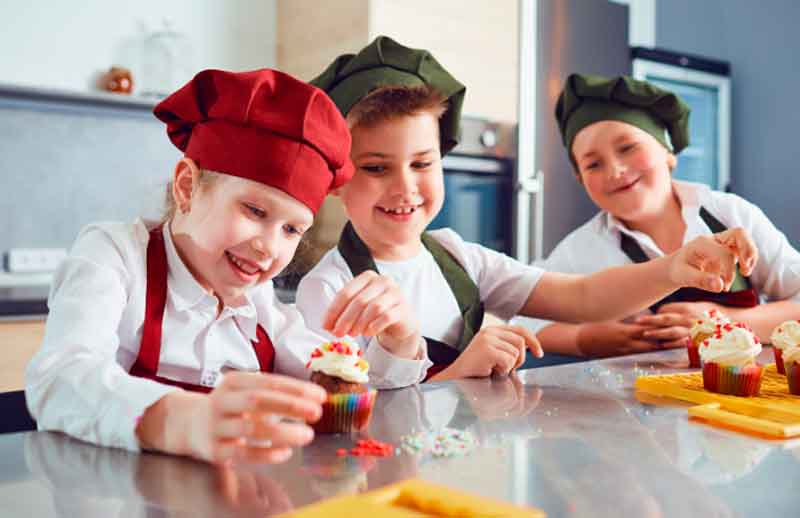 This party idea is for your kid that loves sweets and treats. Hold a cupcake baking contest at home. One that can beat the clock and create the tastiest cupcake win. You or the birthday celebrant can be the judge to rate the cupcakes based on decoration, creativity, and taste. But then, you might have to rent an industrial kitchen for this party idea if you don't have multiple ovens and a spacious kitchen.
6. Arts and Craft Party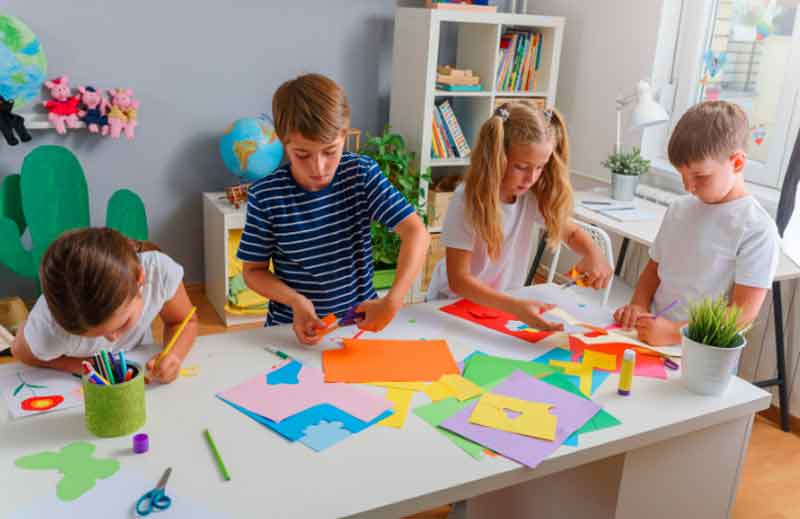 If your kid enjoys DIY crafts, their 10th birthday can also be an opportunity to bring out his creative side. A few boys' ideas include a wood building project, like a small shelf, a birdhouse, or anything that uses simple tools. For girls, they might enjoy sewing, crocheting, and other fun, new things to try. After the party, they can take home their project.
7. Horseback Riding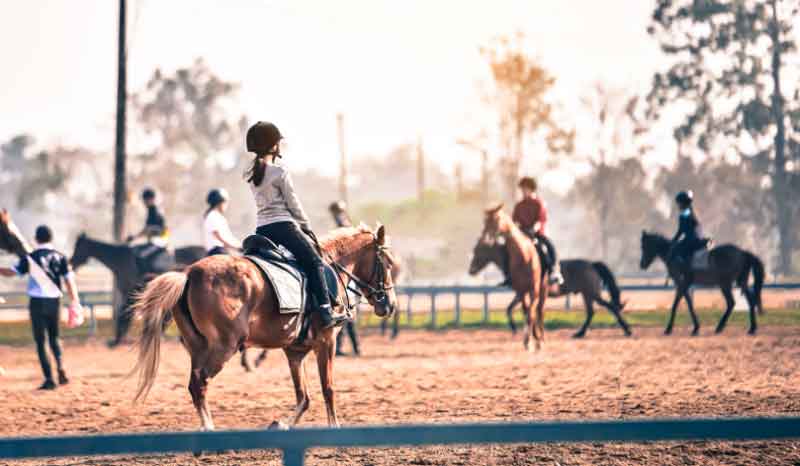 Do you live near an equestrian center or a park offering this activity? Kids would also love a day with horseback riding that offers them an opportunity to have a great time outdoors and try a new activity. Be sure to prepare a picnic basket with all the goodies kids will enjoy after the ride.
8. Tea Party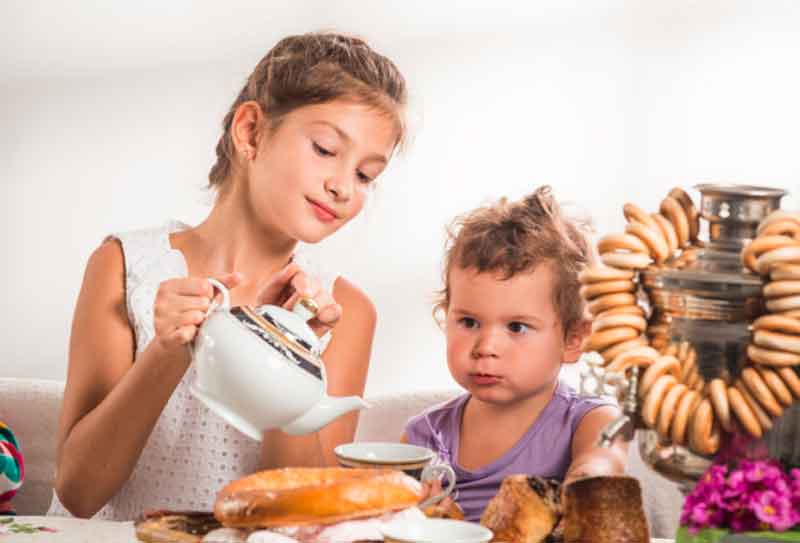 You can also have a high tea party at home with your kid and their friends. Complete this event with some pretty china, finger foods, and teas. You can also prepare some cupcakes or cookies that the guests will decorate with sprinkles and icing, and so on, and then place them in small boxes that the guests can take home later. Ask them to wear their fancy outfits to complete the vibe. This is one of my favorite 10th birthday party ideas for girls.
9. Water Park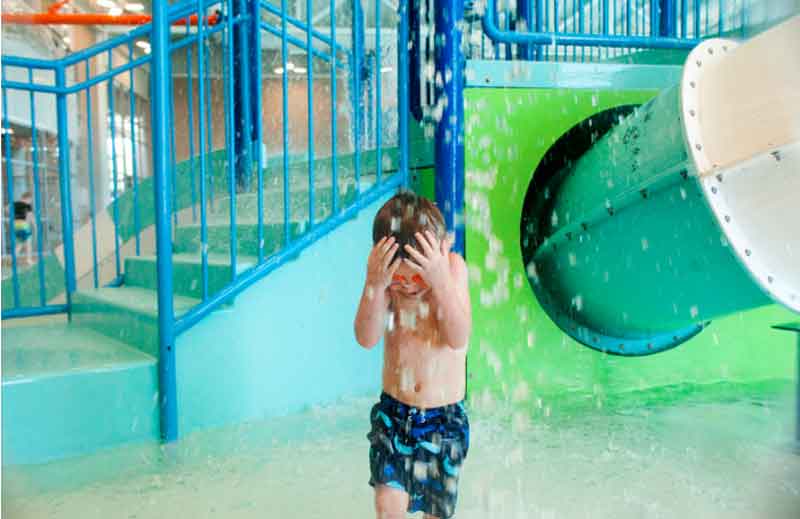 Set up some inflatable pools, pool floats, water guns, and water balloons in your yard for a water park themed celebration. Kids will have this fun time under the sun, especially if your kid's birthday is in summer.
10. Game Night
Charades, Pictionary, or board games – the choices are endless for this game night. Let your child decide on the games to play on this day, and invite their friends to come over for a night of fun.
11. Indoor Pool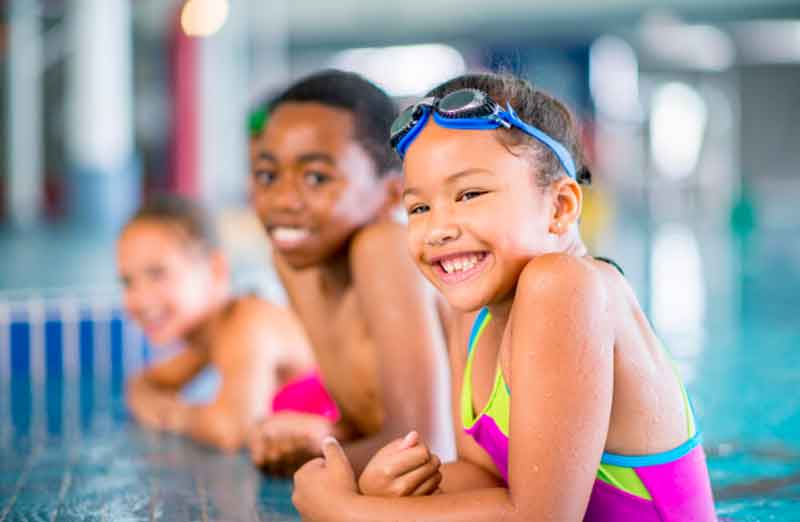 There are water parks and recreation centers open all-year-round. They're the perfect venue for your indoor pool party. Prepare fruit salad, popsicles, and sliders, fizzy drinks, and other summery food. Give sunglasses party favors to all the guests.
12. Painting Session
A painting session led by a professional painter is another cool 10th birthday idea you might want to try. It's not just fun but also a creative and exciting activity for kids. After the party, they can take home their masterpieces.
13. Movie Night
This idea is simple, lowkey, and casual. Invite their friends over for a movie night. Decorate the room or space with movie-themed decoration to match the overall ambiance with theaters. You can decorate also decorate the space with cutouts of a film on the walls. You can prepare special treats that everyone can share and enjoy. Do not forget to serve popcorns, French fries, and burgers.
14. Bowling Party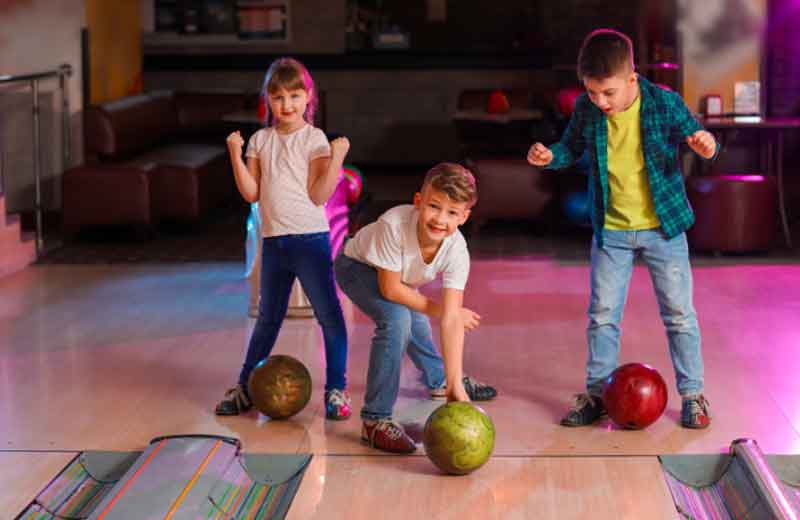 This is another fun activity for a kid's 10th birthday. Take them to the bowling arcade and split them into groups for competition. Which team gets the highest score wins! To end the party, give each participant an arcade card to select a prize that they can take home.
15. Ice Skating
Is your kid's birthday in the winter? Try an ice-skating day with the kids. You can find outdoor/indoor rinks in your area. For a more fun-filled activity in an outdoor rink, you can try going there late afternoon for a lovely ambiance because the sun is going down, and the place is lit up for a perfect photo spot.
16. Cookie Decorating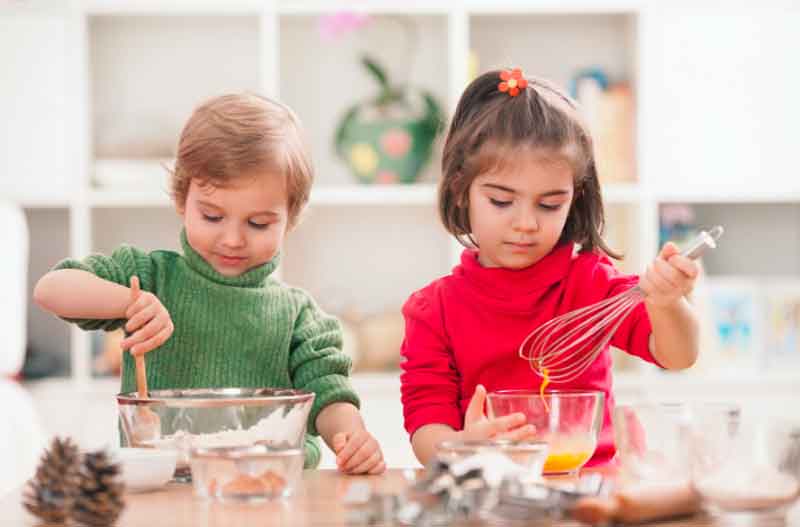 It's a fun activity that kids will enjoy. Make sure that the cookie dough is ready and cut into shapes. Bake it, and then supply the guests with sprinkles and icing to decorate the cookies.
17. Night Backyard Camping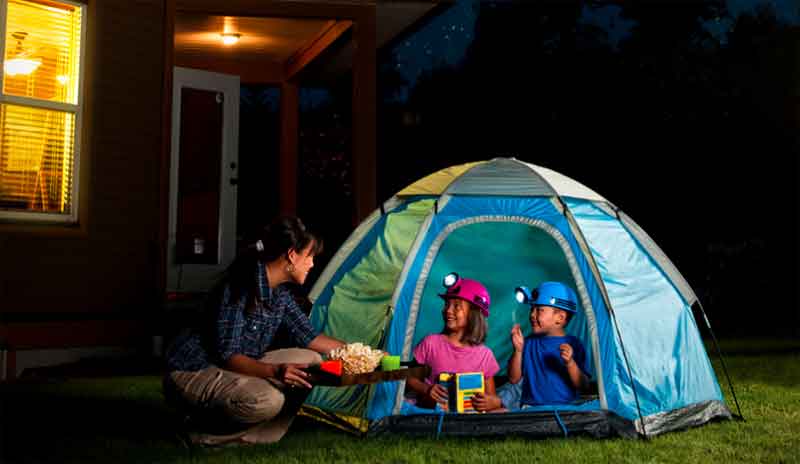 Set up some tents in the backyard. Prepare BBQ smores, mallows, hotdogs, and other snacks. Gather everyone and have a storytelling session, maybe ghost stories. This party idea will surely excite your kid and their friends. It is also easy to set up and plan. Ask the guests to bring their pillows, sleeping bag, and a flashlight.
18. Nerf War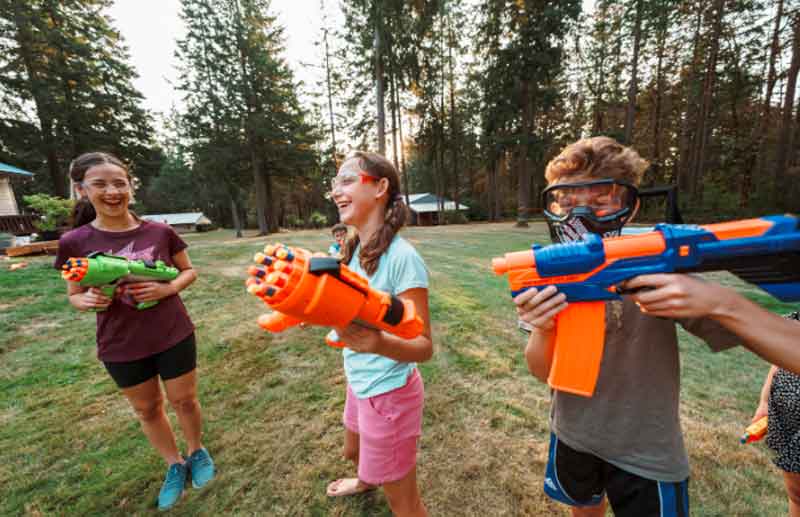 If your kid is a boy, you can also try this fun gun war. Be sure to buy some nerf guns so that each one will have his/her nerf gun. If you want, you can get one for yourself, too, and join the fun.To make this more memorable, you might also want to set up obstacles in the venue, which can be a party space or an open room in your house. This is a fun activity that most kids will enjoy and keep them occupied.
19. Fear Factor
This 10th birthday idea is another to consider for fun kid activities. You can think of challenges that kids can take part in. However, this idea can be ideal if you have a large space that will let you set up the challenges, like an ice plunge or a Lego walk, up to you.
20. Rock Climbing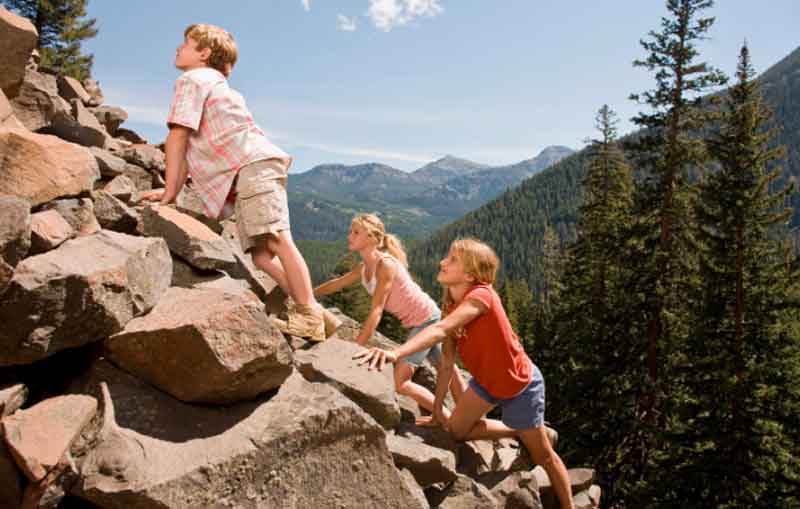 Who can climb to the top first? You can take your kid and their friends to a rock climbing or recreation center offering this activity. This activity will bring out some energy in your kid's guests.
21. Hotel Stay
Book accommodation for your kid and guests. This can be an ultimate hotel sleepover that your gal won't forget. Be sure to stock the room with movies, special snacks, and cool games that will keep them busy. You can also get an adjoining room to pamper yourself with this relaxing stay.
22. Fashion Show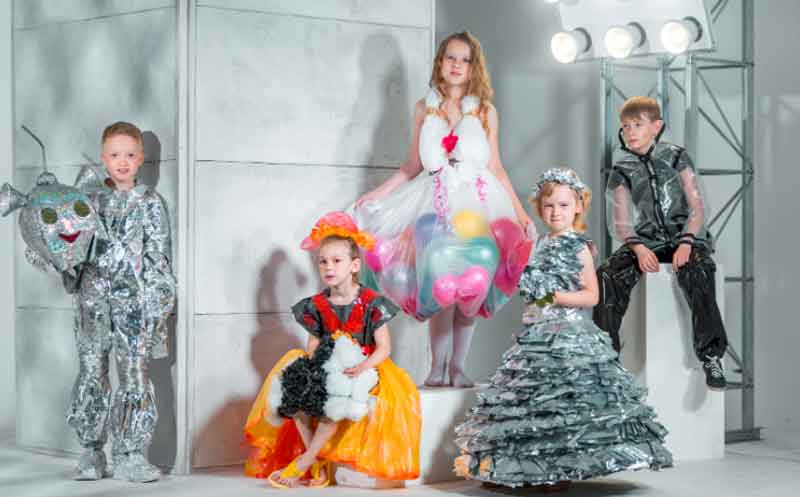 Are you planning for your daughter's birthday celebration? Hold a fashion show at her favorite store. You can set up a dressing room with snacks, balloons, and gifts. Hold a little fashion show with guests wearing their favorite outfits.
23. Manicure and Pedicure
Does your daughter want her nails done? You can take her and her friends to a salon and have their nails done. This is a fun activity that they will enjoy. Let her and friends pick the color and pamper while getting their nails done. Be sure to call the salon and make an appointment before the visit.
24. Dance Party
A dance party theme is another fun idea for a 10th birthday. Turn your basement floor or living room into a dance area. Some ideas include a disco or a rock and roll theme. Alternatively, you might also want to hire a DJ for the special event.
Ask the celebrant and friends for their favorite songs so that you can create a playlist that the DJ can play. Prepare some matching food and drinks, like microphone cake pops, pop star soda bar, and so on.
25. Sleepover/Slumber Party
Want to celebrate at home? A sleepover party is also a fun idea. It is a classic birthday idea that your child and their friends can enjoy. Prepare some activities that they will enjoy, like a painting session, movie watching, and so on.
They can stay up late at night playing board games, watching videos, and telling jokes or scary stories, too. They can also take pictures to cherish the memories of this special event.
Other no-cost activities and games include musical chairs, freeze dance, charades, hot potato, red rover, three-legged race, and Simon Says.
26. Cooking Class
Teach kids something new in a birthday cooking class. You can look for venues that offer cooking classes, including cooking schools and small restaurants. Be sure to call for a schedule for your group.
27. Sledding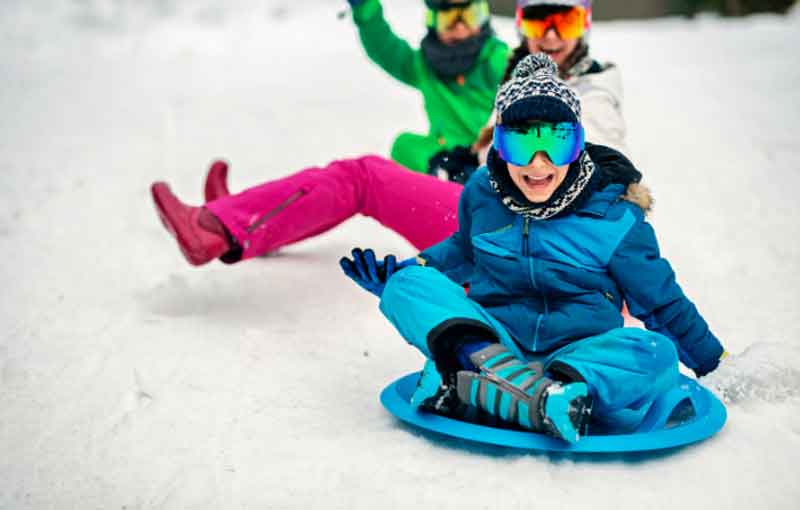 Do you live in an area with snow? You might also want to include this activity in your kid's birthday celebration. Before the party, you can prepare the venue with a jump at the hill's base. Ask the guests to dress warmly and comfortably with their gloves, hats, boots, and snowsuits. Prepare hot chocolate for everyone!
28. Superhero Party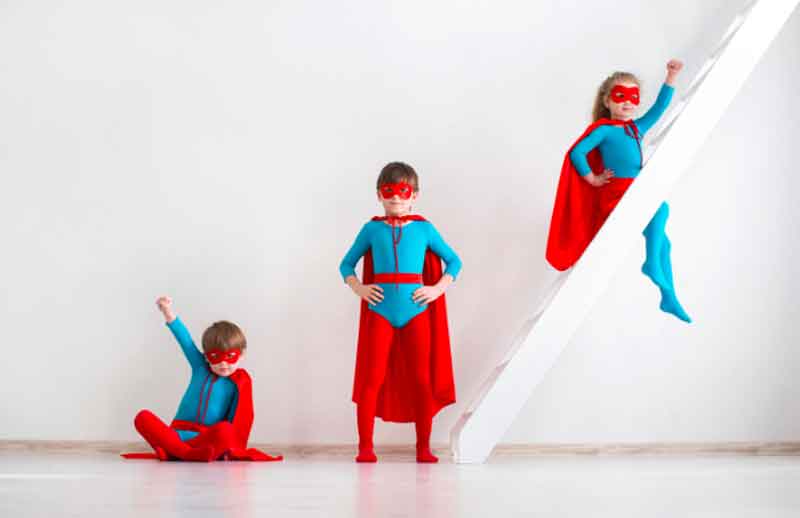 Invite your kid's friends for a day of a superhero party with their costumes. You can set up an obstacle course for the little superheroes outdoors or indoors if you have enough space.Whoever finishes the obstacle course first will win. A few ideas include popping a balloon, weaving through cones, and jumping through a hoop. They can also run with an egg and spoon or crawl through a tunnel.
For a fun activity, your kid and their friends can also have superhero face painting. You can hire a professional face painter that will do the face paint for all the guests. In the venue, you can set up a spot for the face painting stand.
Don't forget the superhero photo booth, one of the most popular party trends that can make kids happy with their superhero capes and masks.
Creating their masks can also be a fun craft activity that they can enjoy. These masks can also be party favors that they can take home. Be ready to supply them with the materials, including glue, scissors, colored felt papers, and others. To keep everyone safe, supervise this fun activity.
29. Candyland
Create a fantasy land at home – and what better way to do that than set up a Candyland? Fill glass bowls with sweets and treats. Kids can wear colorful costumes, like a prince and princess outfits. For an activity, you can ask the kids to make colorful candy jewelry. To make the day more memorable, you can also rent a cotton candy machine.
30. Around the World
Is your kid fascinated with a specific country? Use it as a birthday theme for their birthday. You can prepare matching food for the occasion as well as games and decorations to complete the vibe. Ask the guests to wear the national costume of the country you have chosen, if possible.
31. Sports Party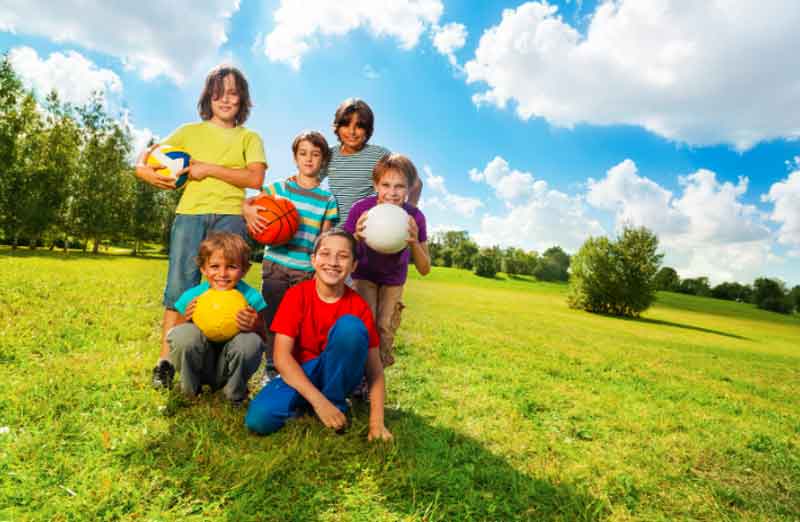 If your child likes sports like baseball or admires a sports team, you can celebrate their birthday with baseball or sports-themed parts. Ask the guests to wear their sports costumes to match the occasion. You can serve cupcakes with frosting and decoration for the desserts resembling a baseball (basketball, tennis ball, etc.). Don't forget the sports-themed cake!
32. Surfing theme or beach party
Their friends can come in surf costumes like board shorts and rash guards. If you have a swimming pool, let the kids swim and enjoy a barbecue for lunch.
A beach party is also fun for their 10th birthday celebration that you might want to try. Kids can wear their swimming costumes, enjoy a fun day playing, build sandcastles, and enjoy delicious food by the beach.
33. Space Party
If your kid loves the space, you can decorate your house with planet and star cutouts to match the decoration with the party's theme. Typically, the party space is filled with black, green, and blue decorations to capture the outer space vibe.
For an activity, you can have everyone make spaceships made of cardboard boxes. After the activity, serve alien- or star-shaped cookies that kids can also decorate with sprinkles and icings. You can serve fruit kebab rockets, peach gummy rings, star-shaped cutouts of watermelon on a stick to resemble shooting stars, and Milky Way chocolate bars for other food ideas.
Around the dessert table, you can decorate it with balloons on either side. Don't forget the space-themed birthday cake!
Other party decorations include cutouts of rocket ships, UFOs, galaxies, and planets. They'll feel as if they're in outer space with these things around them. It will also be a cool idea to hang different spacecraft toys from your ceiling, giving kids the illusion that rocket ships and UFOs are flying around. Also, you can scatter around some toy-sized aliens or extraterrestrial creatures through the room and space.
34. Fairytale Party
If your kid loves a prince/princess/fairytale theme for their birthday, then you might want to try this party idea. Ask the guests to wear their royalty outfits and have them put on some glitters on their faces.
Decorate the place with your kid's favorite colors for balloons, butterflies, and other party decorations. For the favors, you can give guests goodie bags with king crowns or tiaras.
35. Virtual Escape Room
It can be impossible to find an escape room at this time of lockdowns, but you can still have this party idea through a virtual escape room. You can find dozens and dozens of virtual escape rooms, which are web-based and conducted via platforms like Zoom.
Your kid and their friends can enjoy this fun activity solving puzzles and riddles within a specific time so that they can escape the room. This activity can develop children's spirit of teamwork and collaboration.
36. Drive-by Parade
It's still going to be a hit this year and is one of the most creative ways of celebrating the 10th birthday. Kids can make posters, tie banners, and balloons to the car's side and play kid-friendly tunes.
37. Day Camp Out
The guests don't need to stay the night to enjoy camping out because you can have it in the daytime. All you need to do is to serve S'mores, hotdogs, and BBQs. To make it even more fun, you can also have a scavenger hunt. Camp out themed birthday is ideal in the summer.
38. Food Truck
Depending on your budget, you can order a food truck and have the guests spreading out to get their food. In this party idea, you don't also have to prepare food or wash the dishes later.
39. Volunteer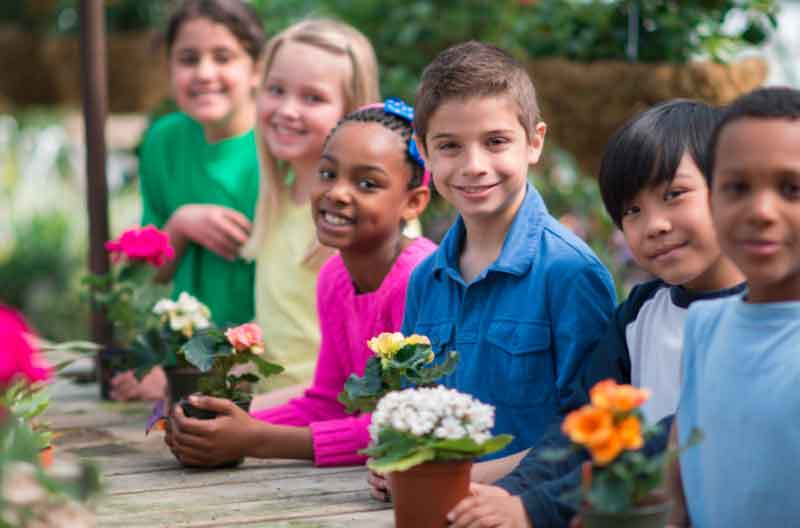 One of the most memorable activities for a kid's 10th birthday is a volunteering activity that teaches them the value of giving back. Find a public volunteering event and consider joining it with your celebrant. But then, there are also ways that kids can give back to the community without leaving the house. Your choices are endless.
40. Wizarding World
Harry Potter is popular among kids! If your child's birthday is close to or in Halloween, you can consider this theme to make their day extra special. Give each guest a wand and a golden snitch made from chocolates. It is also a great idea to have a potion-making session with kids, and later, they can enjoy butterbeer.
41. Minecraft and Video Games
Invite your child's friends over and allow them to spend the day playing video games, like Minecraft, Mobile Legends, and others, in your house. Supply them with snacks and treats.
42. Mermaids
The Little Mermaid remains a favorite among gal celebrants. Choose this theme if your child loves under the sea adventures and mermaids. So, if you're lucky to host her birthday in the summer and you have a pool, you can try this fantastic idea to make her day extra special.
For party favors, you can give out mermaid tiara, which can also be a fun craft to do at the party. You can also consider having a small mermaid lagoon made of small potatoes where other kids can relax or take a break from the games and activities.
43. SpongeBob
Kids also love SpongeBob, one of the most popular party themes of all time! Make this your child's day memorable with friends. If the celebrant wants to, they can wear a SpongeBob costume, and other kids are wearing the other characters' costumes.
Prepare a tasty activity with SpongeBob icing decorations. Let kids bring out their creativity by decorating cupcakes with SpongeBob decorations. You can then display all the cupcakes in a SpongeBob cupcake tower.
You can have customized messages printed on the SpongeBob party invitations for the invitations, which can then be finished with a SpongeBob stamp on the envelope's back.
You can serve guests with your version of a Krabby Patty on a burger ban with cheese, lettuce, tomato slices, and ketchup for the party meal. Other food ideas include crackers, fruit kebabs with strawberries and pineapple chunks, and cheese squares.
For the decoration, you can transform a room into Bikini Bottom to make everyone feel like they're under the sea and living in a pineapple. You can decorate it with balloon bouquets, hanging swirls, and streamers.
There you have the most fun and coolest 10th birthday ideas that you can consider for your kid's memorable day with friends. Do you think we forgot something on this list? Tell us in the comments. Finally, spread the word and share this post with social media friends today!