The age of 9 is a magical time in a child's life, and their 9th birthday party should be filled with fun, friends, and family. If you're looking for awesome birthday party ideas for 9-year-olds, you're in luck; we have a ton of experience planning parties.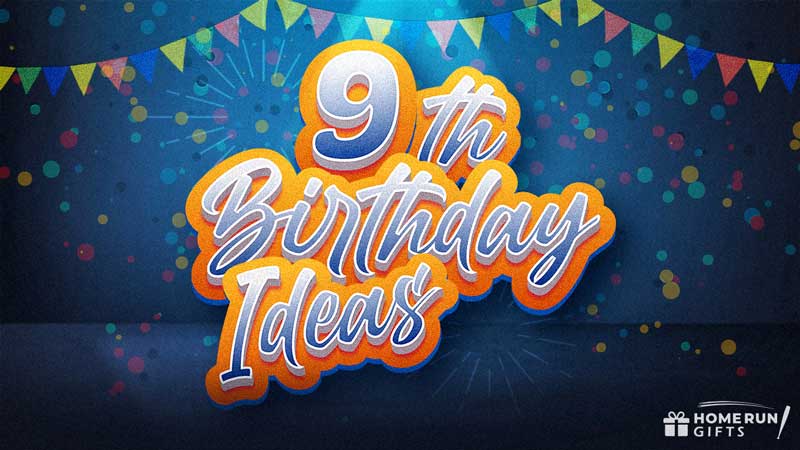 A critical piece of the birthday party planning process is understanding who your child is at this moment in time in their physical and social development and interests. Your child may be in full swing into team sports or more into playing board games at home, love being the center of attention in large social settings or prefer smaller groups of close friends. Whatever brings your child joy and comfort should be the focus of planning a successful party. No worries, though; we have a wide range of ideas for both boys and girls below.
1. Scavenger Hunt Party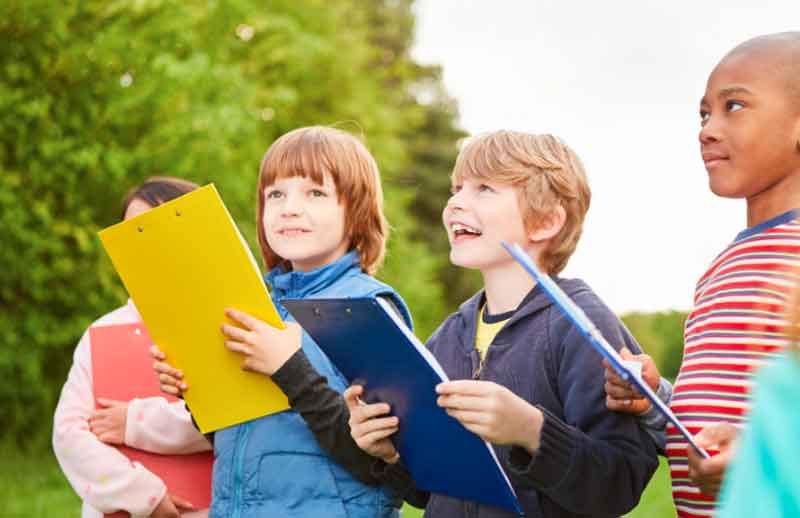 Who doesn't love hunting for treasure? Throw your child a scavenger-hunting party for their 9th birthday, and they will enjoy the thrill of the hunt! Scavenger hunts are exciting and require the children to work in teams or together to solve the riddles. Set clues around the house and yard for them to find and crack as they advance to the ultimate prize: treasure! The treasure can be goodies for each kid to take home or snacks to enjoy together. You can even make maps and have activities at each clue the kids must complete before advancing.
2. Water Activities Party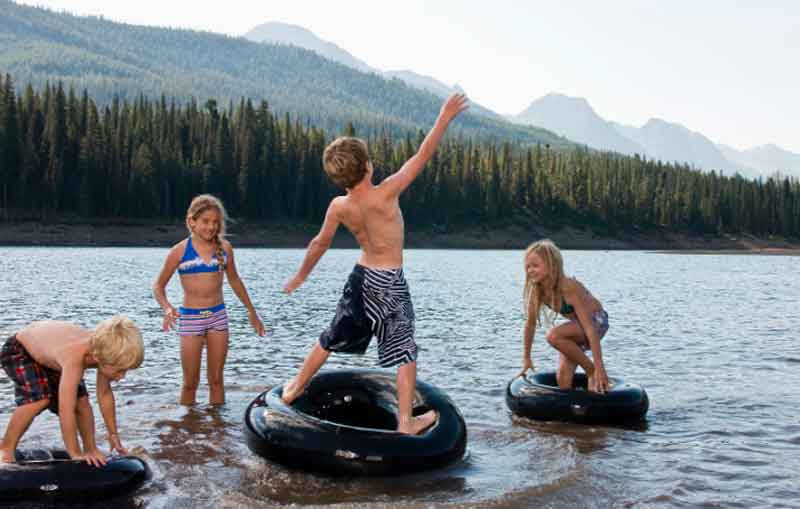 Water activities can be fun for a 9th birthday party. If you can access water like a lake, pond, river, or beach, you can plan water activities for your child's party. If you are not near a body of water suitable for swimming, you can make your yard a water park using sprinklers, slip-n-slides, water blasters, and more. Plan easy picnic foods if you are taking the party to a water venue, and if you're staying home, have plenty of ice pops on hand to keep the kids cool.
3. Backyard Campout Party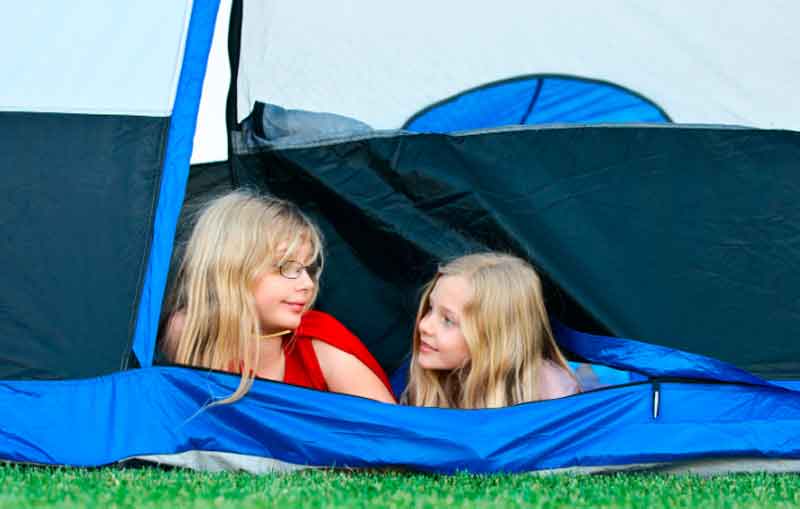 The best part about a backyard campout party is that you still have all the comforts of home! Even the less adventurous kids have tons of fun at a backyard campout, complete with roasting marshmallows and hotdogs by the fire. Gather your group and tell ghost stories around the fire pit, set up tents, and enjoy an evening under the stars. A campout party can also be held indoors if desired, and smores can be made in the oven for just the right amount of campy experience!
4. Arts & Crafts Party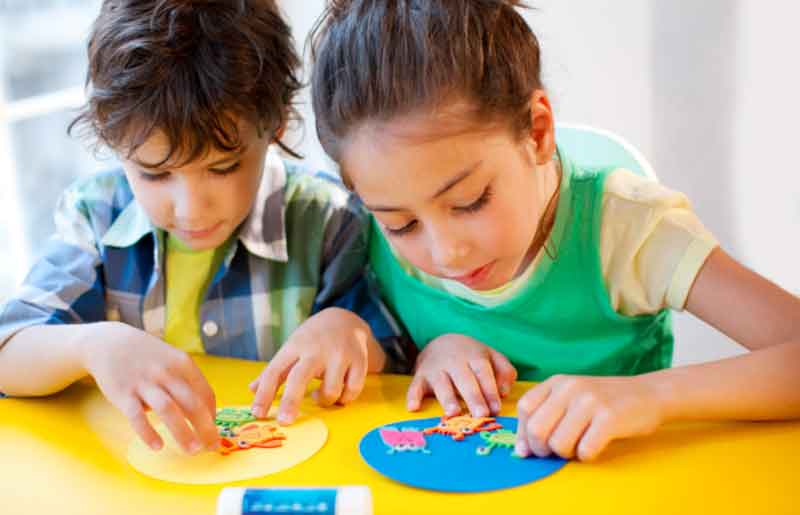 Arts and crafts are always fun at 9th birthday parties because they provide activities and take-home goodies for the guests. You can tailor the arts and crafts to your kid's interests, like painting model cars or making beaded jewelry, or you can set up some generic stations where they can make various items. You can make the arts and crafts as intricate or simple as desired, and the kids end up with beautiful creations to take home as reminders of their fun day.
5. Petting Zoo Party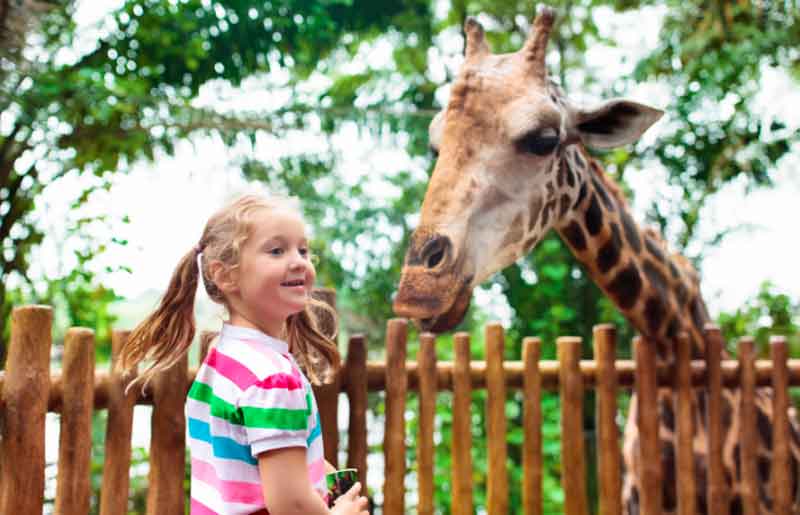 If your child is an animal lover, hold their 9th birthday party at your local petting zoo or farm. Most petting zoos provide party packages that include time with the animals, tours of the farm, and space for refreshments. Your party guests can get one-on-one time with the different animals and learn about their care. Some petting zoos even let kids help care for the animals fora more up-close and personal experience.
6. Putt-Putt Golf Party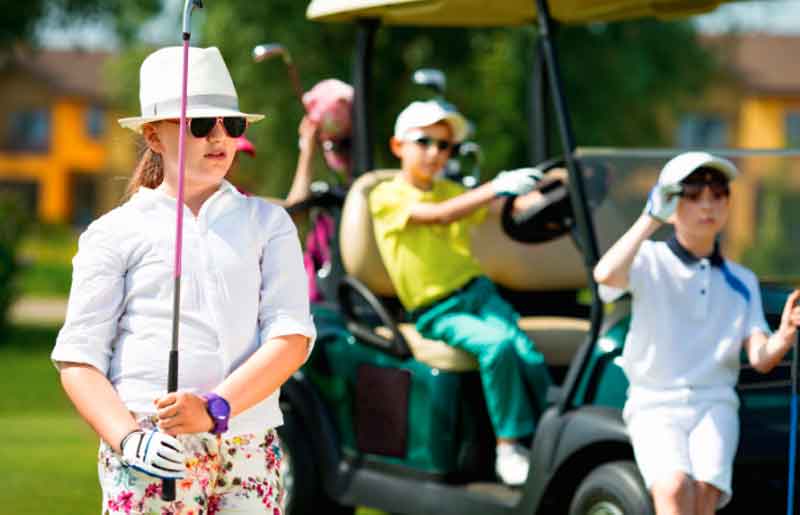 Children's hand-eye coordination is in full swing around the age of 9, which makes a putt-putt golf party super fun. The great thing about having your child's birthday party at a putt-putt golf center is that the venue will typically have space for you to refresh so that the party is all in one place. If the putt-putt golf center doesn't have adequate space for food and drinks, you can head to a restaurant after the games finish for pizza and chicken nuggets or back to your house for more party playtime.
7. Pool Party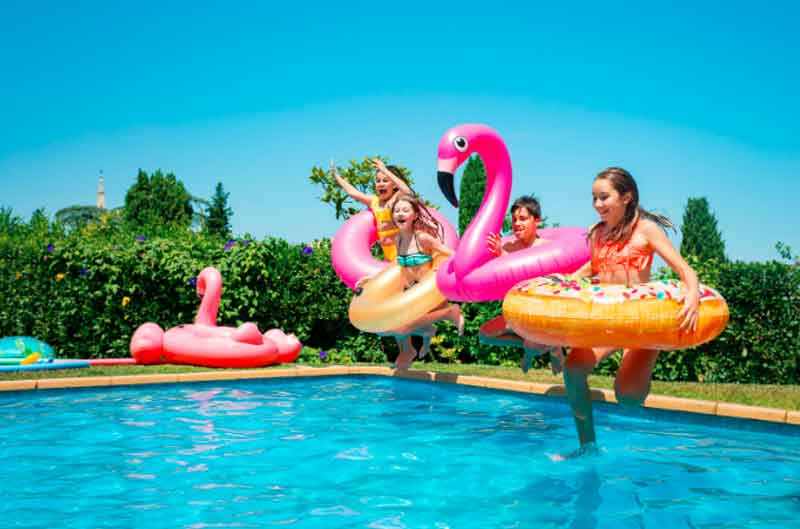 Pool parties are always a hit, especially with 9-year-olds! Whether at your backyard pool, neighborhood pool, or community pool, pool parties offer endless fun and entertainment. The best part about hosting a pool party is that you can plan water activities to keep the kids occupied or let them enjoy free play. Instead of goodie bags, give each child a pool toy or float to enjoy at the party and take home with them at the end. Keep food simple with pizza and ice cream; call it a day!
8. Skating Party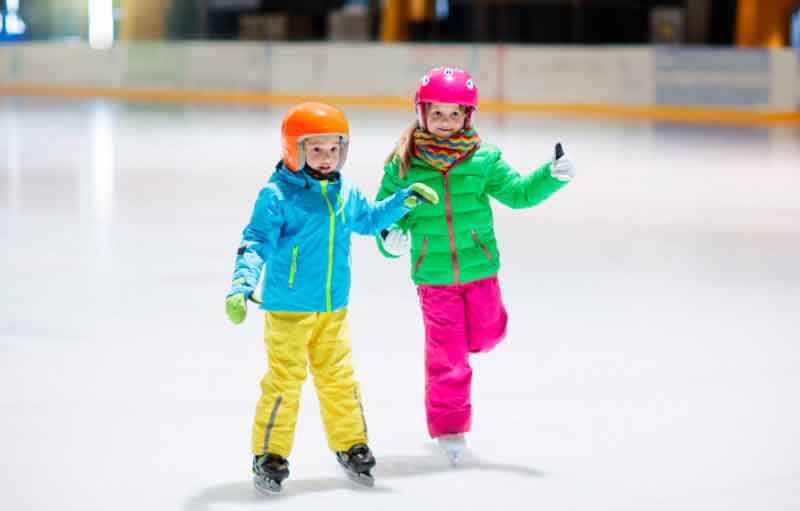 Grab those skates and hit the rink with your party crew to take fun-filled spins together. Skating parties are popular as they are a one-stop shop for entertainment and refreshments. Most skating rinks have party packages that help you plan within your budget and timeframe to ensure everyone has a great time. If your birthday kid likes challenges, you can set up some for them to complete and have prizes for winners, like most original skating, backward skating, and relay races.
9. Video Game Party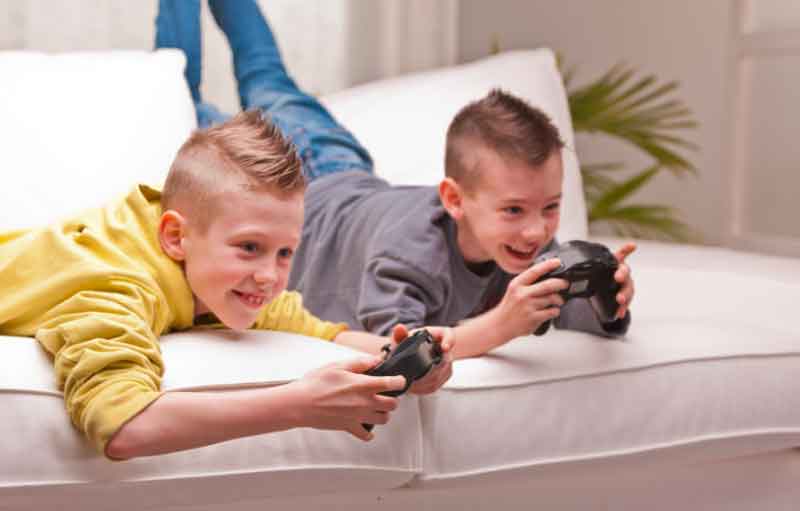 Be the highest scorer by planning an ultimate video game party for your 9-year-old! The best part about video game parties is that you can go as straightforward or as big as you like. Keep the party cool with a video game night complete with bottomless snacks, or hire a video game truck to come and take over the gaming for you. You can also have the party at your local arcade, where party packages simplify your planning. Forgo traditional goody bags and give kids hours of gaming entertainment at home, via a gaming truck, or at the arcade!
10. Rock-Climbing Party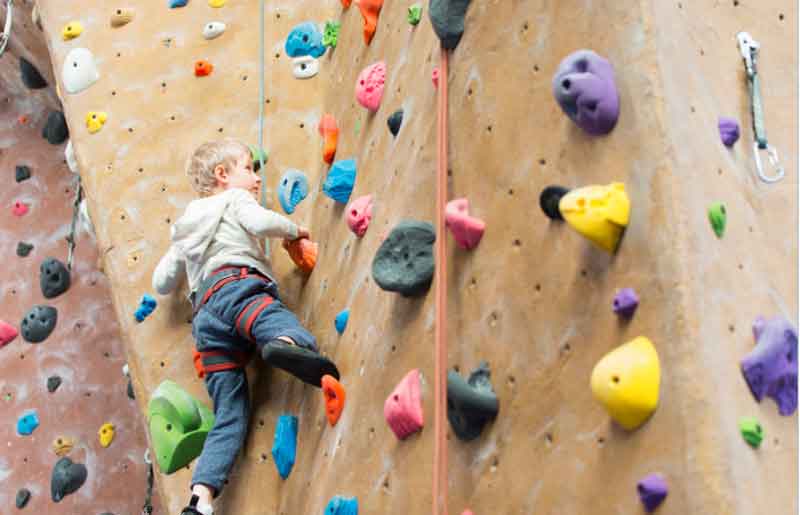 Rock-climbing gyms are popular with kids because they offer a chance to test the limits of climbing. With courses designed for different skill sets, rock-climbing gyms can be the perfect setting for a 9th birthday party filled with adventure. Most rock-climbing gyms offer group packages and provide instructors dedicated to ensuring your guest have fun safely. Let the kids race to the top of the courses and then offer hearty snacks and water after the workout for a party experience they won't soon forget!
11. Trampoline Park Party
Trampoline parks can be found in almost any town, and they are the perfect places for birthday parties. Indoor party options are always a safe bet as the weather can cooperate for the party to succeed. Book your kid's 9th birthday party at a trampoline park and let the bouncing fun begin! Party packages typically include space for refreshments and fellowship during the bouncing timeframe. Ensure all your guests sign the facility's waiver before the party so kids can start jumping ASAP.
12. Game Night Party
Game night parties are always a good time, especially for 9-year-olds! Asks party guests to bring their favorite board or card game or provide several for the kids to play. Set up a space dedicated to game playing with blankets on the floor and plenty of light. Serve easy-to-eat snacks like chips, pretzels, cookies, and chicken nuggets. You can also have a competition for each game's winners to determine the evening's ultimate winner. Provide some funny certificates to present to the kids for being good sports on the game night.
13. Movie Night Party
All 9-year-olds love to watch their favorite movies with their BFFs. Be red carpet ready with a movie night watch-a-thon for your kid and their guests. You can use your projector or rent one to create a movie theatre experience in a designated area of your house or gather the kids around the television and dim the lights to set the mood. Set up a popcorn station and have sweet treats for the kids to snack on during the movies. Break up the movie watching with games like movie charades and trivia.
14. Field Day Party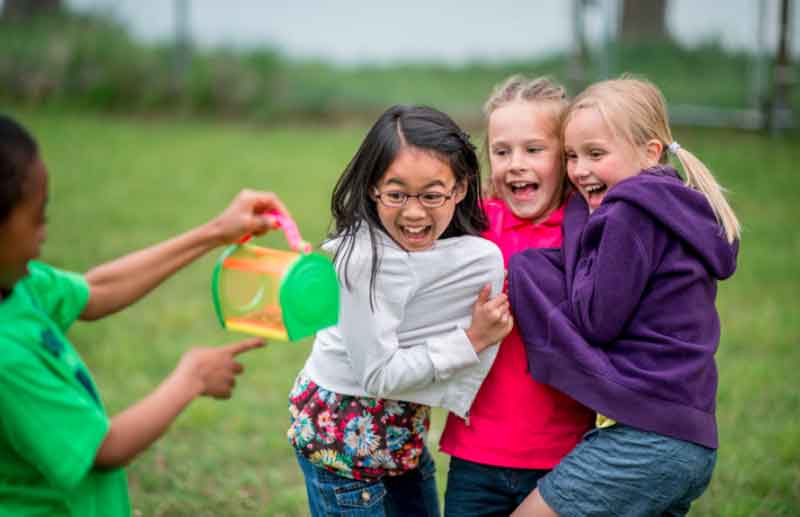 Field days are the best memories for many kids, so why not bring the fun to their 9th birthday party? A little friendly competition between friends brings out tons of laughs and creates bonding experiences for your child. For each child, fill a burlap sack with all the tools needed for field day, such as balls, jump ropes, spoons, and more. Each child can use the equipment for the races and then take it home as their goody bag! Plan fun races like the three-legged, egg in the spoon race, and more for a fun-filled afternoon. This is easily one of my favorite birthday party ideas for 9-year-olds.
15. Candyland Party
Candyland is a favorite childhood game that makes for a delicious 9th birthday party idea! The game is the inspiration for the party, and you can plan both the treats and activities based on the game's various lands. Each land can be a station with a game and sweet treat for the kids as they journey to the end, where the ultimate birthday cake awaits. Consider having other adults stationed at the lands to help you keep the party flowing.
16. Pizza Party
Pizza may be a staple at most kids' birthday parties, but it can also be the focus of your child's 9th birthday party! Making personal pizzas can be an entire event in and of itself, and the kids can experiment with toppings to treat their tastebuds. You can purchase pre-made crusts or opt for making pizza crusts from scratch, depending on how involved you want to get in the cooking process. Provide aprons for each child and let the culinary adventure begin as they build creative pizzas!
Popular Article: Epic Birthday Party Ideas for 11-Year-Olds
17. Ice Cream Party
Like a pizza party, an ice cream party is all about toppings. If your child feels there is so much cream and insufficient time, this party will be a hit! Preparation and time are critical to a successful ice cream party; you must plan to ensure it goes off without a hitch. Choose several types of ice cream and tons of interesting toppings, and let each party guest create a delicious ice cream creation!
18. Animal Shelter 'Give Back' Party
Sometimes, the best gift is the act of giving, not receiving. By age 9, children are very much aware of the needs of others and can benefit from participating in charity. Many local animal shelters welcome donations of food and toys for the animals awaiting forever homes. Help your child organize a donation drive for your local animal shelter where guests give items for donation in place of birthday gifts. Party guests can meet you at the shelter to deliver the goods and visit with the dogs and cats.
19. Laser Tag Party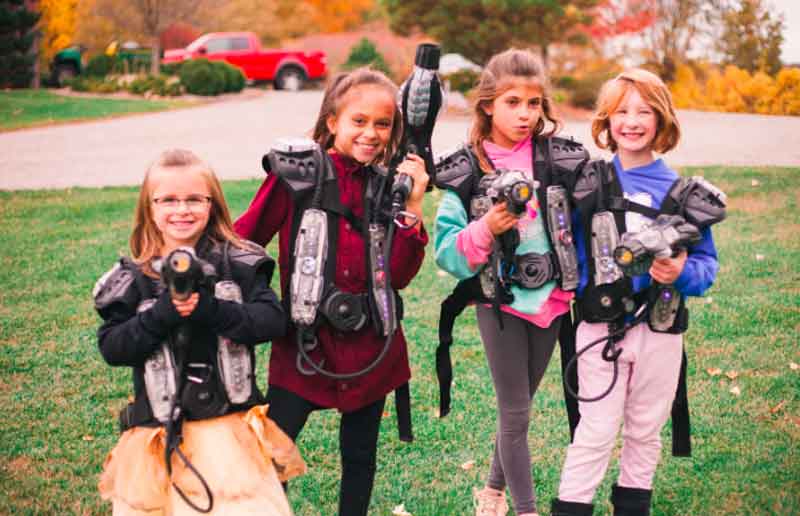 Laser tag makes for an exciting 9th birthday party activity! Many arcades and activity centers have laser tag packages for birthday parties and groups that make planning a cinch. Kids can play in teams or one-on-one to see who is the ultimate laser tag champion. For an at-home laser tag party, purchase battery-powered laser tag equipment guests can take home as their party favor to use again.
20. Heroes & Villains Party
Every kid has a favorite hero and villain, so why not host a heroes & villains 9th birthday party? Asks guests to come as their favorite hero or villain character from movies, comics, or books, and let the adventure begin. Plan some games incorporating heroes and villains, like trivia, and you can have the kids act out scenes of their characters. You can also have the children work together in teams to complete a quest related to heroes and villains for a memorable team-building experience.
21. Pollinator Party
Bees and butterflies will benefit from your child's 9th birthday pollinator party, and the beautiful blooms will be excellent additions to your guests' gardens. Pollinator parties are all about nature and teaching children the importance of pollinators in our natural world. Decorate with bees and butterflies and other pollinators, and serve treats that incorporate honey and edible flowers like pansies. Have small pots ready for guests to plant flowers that attract pollinators and play games or make crafts inspired by bees and butterflies.
22. Picnic Party At The Park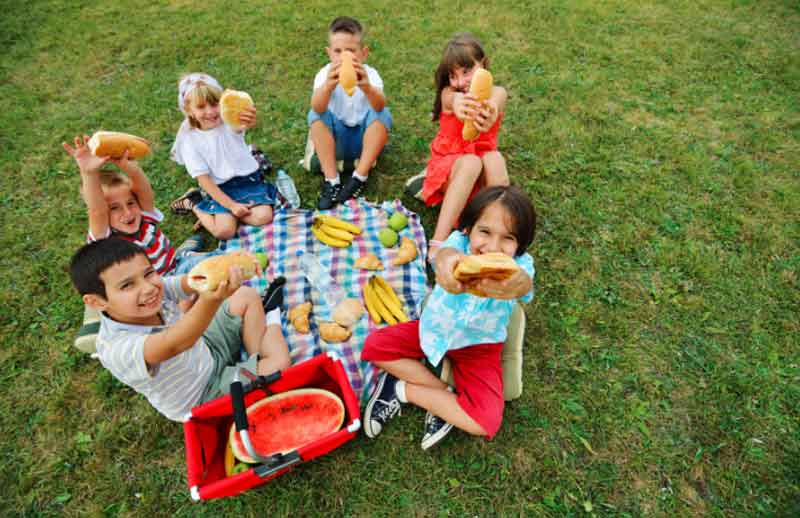 Picnics are always fun and can be a fantastic way to celebrate a 9th birthday! Parks are perfect for picnic parties, providing the natural ambiance and space that makes the occasion special. Kids love to run and play games in the grass expanses at parks, and the playground equipment provides hours of entertainment. Bring enough blankets for guests to sit comfortably, or reserve a picnic table area if your park has one available. Order a party tray of subs cut into small pieces, cupcakes, and plenty of water.
23. Camping Party
For the adventurous group, plan a camping trip for your child's 9th birthday party. You can find a local campground, and the adventure will surely be a crowd-pleaser. Invite a few of your child's best friends and provide a tent big enough for the kids to pile in together so no one feels left out. Traditional campfire foods like hotdogs, smores, and cupcakes are all you need for a great camping birthday party. You can even lead the group on a nighttime star-gazing walk and have activities like forest bingo to keep the kids occupied. This is also one of our favorite 10th birthday party ideas because it gets kids outdoors and lets them enjoy nature.
24. Sports Event Party
Many kids are sports fans, and sporting events make for fun 9th birthday parties. If your child loves a sport, or your city has exciting sporting events, consider taking friends to a sporting event for birthday fun. You can purchase team gear at the game, like hats and pom poms, and order snacks to keep the kids full and happy. Attending events together creates lifelong memories; your child will have fun sharing the experience with best friends.
25. Go To The Movies
Instead of a movie night at home, take a group of kids to the movie theatre for your child's 9th birthday party. A theatre is magical; nothing compares to seeing your favorite superheroes on the big screen while eating hot, buttery popcorn. Some movie theatres offer birthday party packages or group pricing that include specific snacks to help you stay within budget. After the movie, you can head home for a birthday cake and ice cream to complete the day.
26. Nerf Party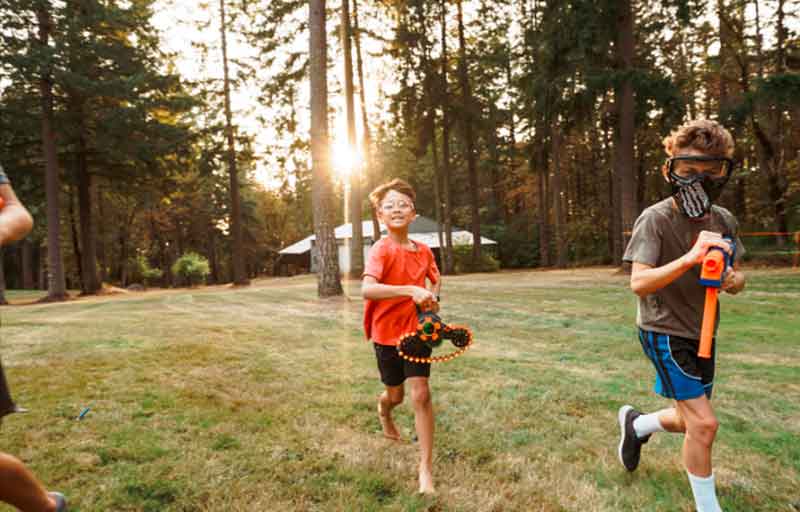 Nerf parties are super fun for a child's 9th birthday. Not only can you ask guests to bring their Nerf toys to the party, but you can also provide Nerf toys and equipment for them to use and then take home as their party favors. Nerf parties work best when a course has been pre-planned and you have rules explained in advance to ensure everyone plays fair. You can set up shooting ranges with targets and have team events and free-play. Provide hand-held refreshments like sliders and cookies for an effortless grab-and-go style that doesn't interrupt the play.
27. Slumber Party
The classic slumber party is perfect for your child's 9th birthday. All you need is a house full of friends, snacks, games, and movies, and you're set for a great time. Make space for the kids to all sleep in one room using pallets, air mattresses, and sleeping bags. You can have crafts for the kids to make or focus on movies and games. Order pizza and have popcorn for simple snacks or prepare your child's favorite meal for everyone to enjoy. Remember to prepare a simple breakfast for the kids before they are picked up the following morning.
28. Karaoke Dance Party
Let your kid's inner rock star shine with a 9th birthday karaoke dance party. Set up a karaoke machine or use the apps on your smartphone to let the kids choose songs to perform. For an added touch, place a disco ball and party lights in the room to take the party to the next level. While the kids sing and dance the night away, you can serve snacks and water to keep them full and hydrated during their performances. Incorporate some fun games like name that song, rewrite the lyrics, and best funny performances to make the night extra fun.
29. Harry Potter Party
The adventures of Harry Potter make for a fun and exciting 9th birthday party. The options are endless with this theme, and you can create a magical experience for your child and guests by taking cues from the hit movie series. Make badges for the four different Harry Potter houses and let the kids choose them blindly from a hat. Once everyone has their place, you can put them through the trials of becoming a wizard by having games similar to those in the movies. Draw inspiration from the film for party foods and favors to make a magical afternoon. If you're planning a party for a Harry Potter fan, this is easily one of the most fun 9-year-old birthday party ideas.
30. Hire A Professional Magician
Make your child's 9th birthday party magical by hiring a professional magician to perform for your guests. Magicians know how to entertain audiences of all ages by performing mind-bending tricks that keep guests guessing. Purchase magic kits for your guests to take home as party favors, and plan a few magical games to play before the entertainment begins. Sit back, relax, and enjoy the magic show while the magician entertains the kids.
31. Western Party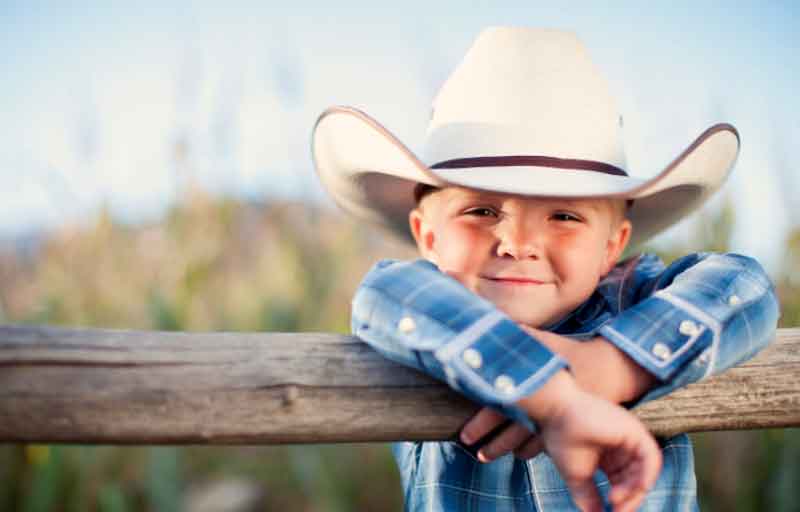 Rustle up your crew and kick up some dust at a western party for your child's 9th birthday. Ask party guests to wear their best western gear and decorate your home with a western theme. You can have some extra cowboy hats and scarves for kids and provide games with western themes to entertain them. Games can include horseshoes, pin the tail on the donkey, cattle round-up (musical chairs), and more. Remember to lead some square dancing for that down-home fun.
32. Favorite Movie Themed Party
If your child has a favorite movie, you can use it as the theme for their 9th birthday party. Use decorations inspired by the movie and ask kids to come as characters from the film. You can play the movie as the background to the party or have the kids watch it as part of the party entertainment. Guests can act out scenes for prizes and answer trivia about the movie and its characters. Create fun snacks that represent what the film is about, and give party favors that relate to the movie or its characters.
33. Kickball Party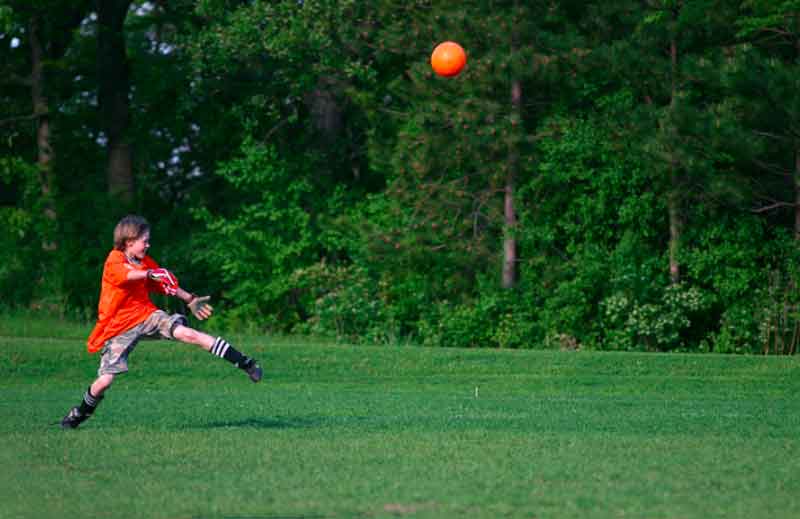 Kickball is a sport that almost every kid can play and enjoy. You can have good old-fashioned fun for your kid's 9th birthday by hosting a kickball party in your local park or community space. Kickball rules are simple, and kids have a great time dividing into teams and going for the win. You can even play a few relay games at half-time to get the kids working together and have some fantastic prizes for zany categories your child helps you come up with, like the highest kicked ball and wackiest play.
34. America's Got Talent Party
America's Got Talent is famous for its talent diversity showcased on the program. Host an America's Got Talent birthday party where your child and party guests can perform any "talent" for a panel of distinguished judges. Talents can be traditional, like singing, dancing, and magic, or silly ones made up by the guests to make points with the judges. A talent showcase party is a fantastic ice-breaker for children, and you can even have adults participate in comic relief. Have star-studded refreshments and prizes ready to finish off the day.
35. Luau Party
Luaus are perfect for 9th birthday parties because they are easy to plan and fun for all ages. Turn your backyard into an island oasis where kids can play games, dance the afternoon away, and chill out to the island vibe. If you have a pool, this theme works great with a swimming party, but a pool is unnecessary for a memorable luau as all the action happens on land. The critical aspects of a luau are the flower leis, tropical decorations, island-inspired food, and games like the conga, limbo, and hula contest. You can serve mini chicken and pineapple skewers, pulled pork sliders, Hawaiin punch, and other Big Island snacks.
36. Lego Party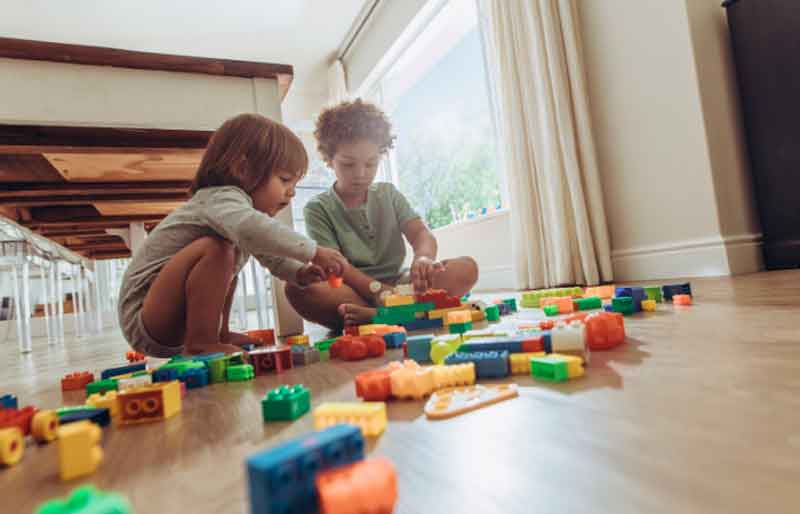 Lego parties are simple to plan yet provide hours of fun for the birthday child and party guests. Decorate your space with Lego decorations and stick to bright colors like red, blue, green, yellow, and white. You can have a Lego building station, a Lego-shaped pinata filled with candy and Lego stickers, and timed Lego building contests. Cover Rice Crispy Treats in frosting as an alternative to traditional cake, and serve a healthy punch from a repurposed Lego bucket. You can have small packs of Legos to give each party guest as favors once the party ends.
37. Carnival Party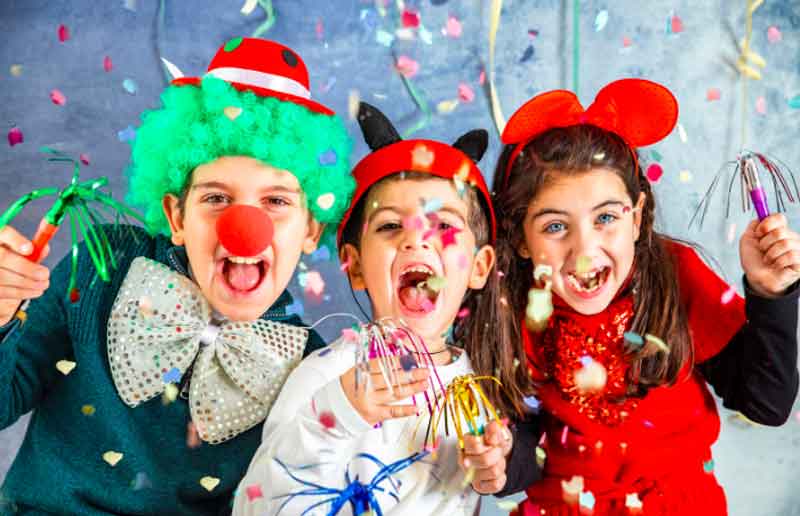 Carnivals are always a hit with the entire family, so throwing your child a 9th birthday carnival party will be fun and exciting. When planning a carnival party, consider critical aspects that will make the day memorable, like renting a cotton candy machine, having a face painting station, and games like bobbing for apples and ring toss. If you want to go the extra mile, hire a magician, balloon artist, or clown to bring your carnival party to the next level. Fortunately, when you focus on what makes a carnival thrilling (food, games, and friends), you can create a great party on any budget.
38. Star Wars / Outer Space Party
The sky's the limit for your child's Star Wars / Outer Space birthday party! Star Wars is timeless, and the outer space theme can be as specific or unrelated to the films as you see fit for your crew. Have the kids come to the party dressed as their favorite Star Wars characters or as aliens and astronauts. You can have games that involve planetary action, like pin the spaceship on the planet, and use toy laser blasters and light sabers for out-of-this-world battles. Use black and silver streamers, balloons, and stars to decorate your space and make a planet pinata filled with space-themed trinkets and candy.
39. Spa Party
Spoil your child with a spa party for their 9th birthday! Spa days are about treating your birthday child to a relaxing day of beauty with their best friends. You can book mini-packages at your local spa for a small group or create a spa retreat in your home for the ultimate birthday party. Prepare spa kits for each guest with slippers, mirrors, hair wraps, and sleep masks so each child has what they need to participate. Home spa activities include manicures, pedicures, facials, and all-natural face scrubs.
40. Classic Birthday Party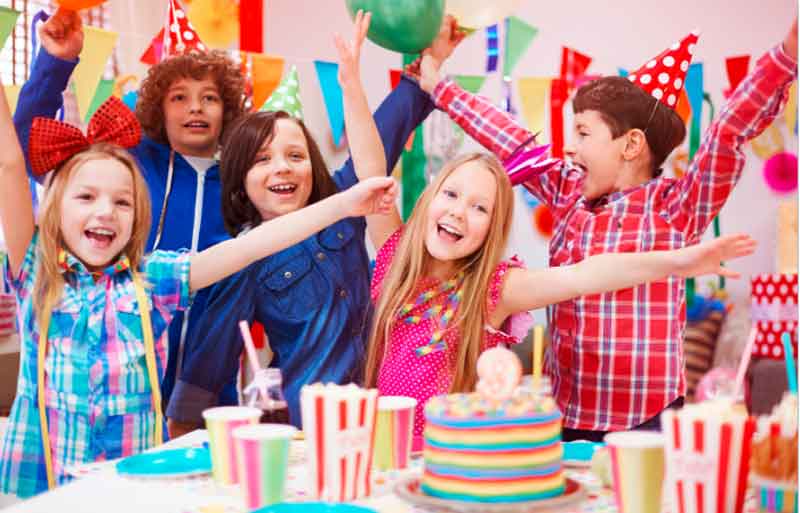 Nothing beats the old-fashioned fun of a classic 9th birthday party! Sometimes, getting back to the basics is a welcomed experience, and a classic birthday party may just be what your child will remember the most. At a traditional birthday party, you need only streamers and balloons for decorations, delicious treats, and fun games to enjoy with friends and family. You can also decorate with pictures of your child throughout the years for an extra special touch! Choose games like Twister, hula-hooping, pin the tail on the donkey, and leave ample time for the free play of chase and hide-and-seek. Let your child open gifts with friends and enjoy sharing their excitement with guests. Don traditional birthday hats and provide noisemakers to add to the celebratory event.