Planning a party is never easy but is always worth it, especially when you arrange it for your child's birthday. Thankfully, we decided to make your life easier by sharing some great 14th birthday ideas.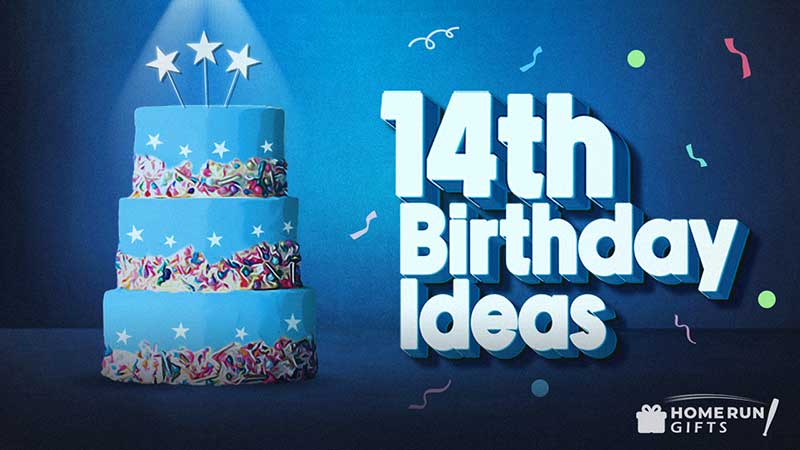 Most 14-year-olds want to organize more unique parties than traditional ones. For this reason, we must carefully consider the demands of the guests and organize a fun and adventurous birthday event.
Simply scroll through this list and find some ideas that stand out to you.
List of 14th Birthday Party Ideas
1. Board Game Party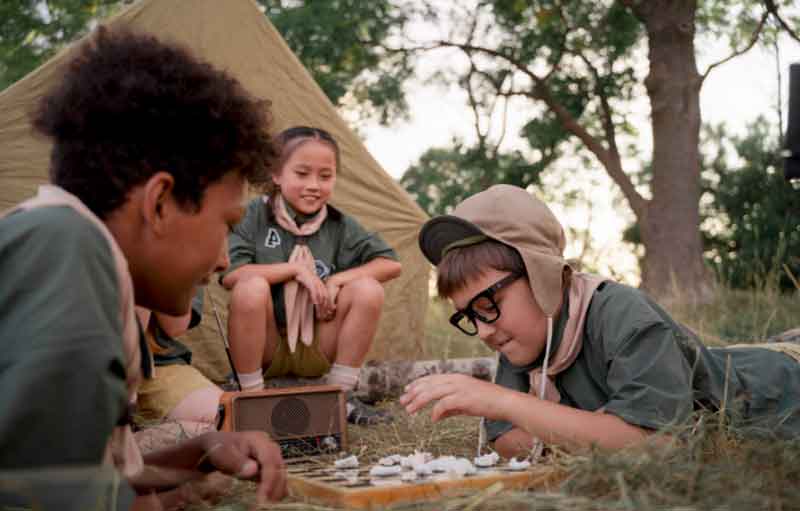 Pretty much everyone loves board games, and there are a ton to choose from. Hosting a board game birthday party is a simple and fun idea that allows everyone to hang out and laugh. Decorate the area lightly and focus more on the tables, games, and snacks. Learn the rules and provide them with the information. Guests can pick any game they want to play. It can be Monopoly, chess, scrabble, Cluedo, or any other games you think the attendees might enjoy. Make sure you have enough space for chairs and cushions.
2. Bowling Party
There is nothing better than creating memories that will last forever. How about throwing a bowling party? It's easy to plan and fun too. Bowling offers a competition for all ages and skill levels. You can think of decorating the bowling alley with balloons and birthday strings. Also, you can give each of the guests a bowling t-shirt, keychain, and pin. In the order, you can set up a table with food and drinks like cupcakes with bowling images, smoothies, and a cake shaped like a bowling ball. In addition, you can prepare awards and gift cards for the winners.
3. Camping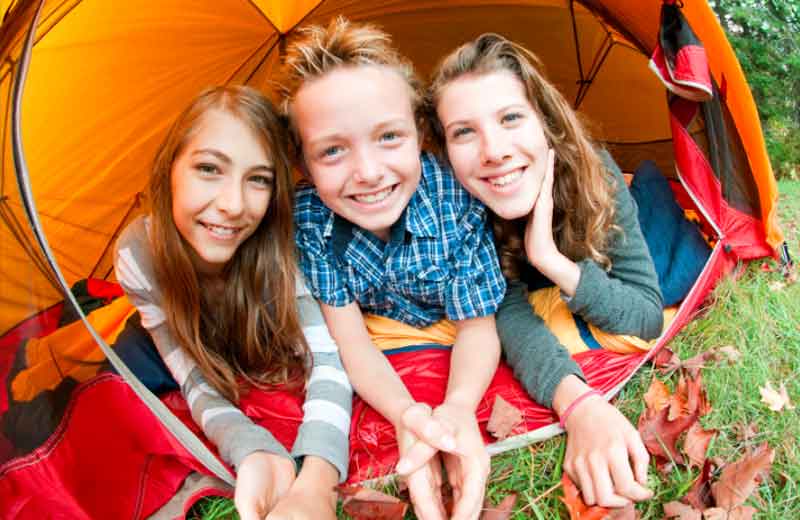 If your child and his friends enjoy spending time in nature doing outdoor activities, camping may be one of the options for their birthday celebration. All you need to do is get a tent, snacks, and sleeping bags for the children.
If you want to keep an eye on them, you can organize the camp in the backyard. To make the party even more interesting, you can arrange games and challenges by dividing them into groups and giving them instructions. The camp would not be complete without the sound of music and a bonfire surrounded by guests eating their marshmallows.
4. Pool Party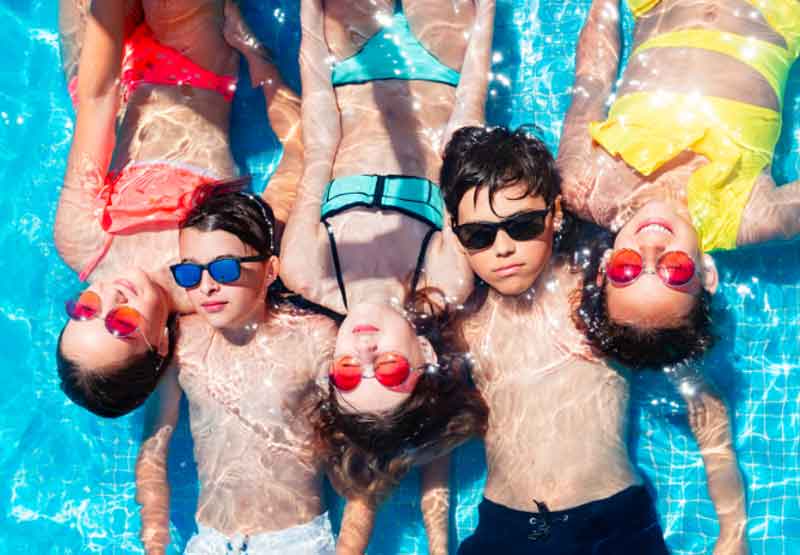 Is your child's birthday in the summertime yet, and you still haven't found the perfect birthday gift?
What would a person like to overcome the hot temperatures and at the same time enjoy his birthday? Of course, a pool party. It would be ideal, besides you can choose an indoor pool for other seasons too.
At these types of parties, in addition to music, it is also important to decorate the environment to make it look as tropical as possible and to organize pool games such as volleyball, water basketball, tug-o-war, or diving contest. And don't forget the tasty mocktails!
5. Mystery Case
Do you want to make your child's birthday creative and fun? Maybe you should think of hosting a teen's mystery party.
Such a party will keep the children up all night looking for clues and teaming up to find a solution for the particular case you will set. Depending on the age of the guests, the party can be a murder mystery or a non-murderous one too. The important part is that it will be a live-action of a fictitious case in the home spaces. The participants must get dressed according to the theme and set unique nicknames for each.
6. Beach Party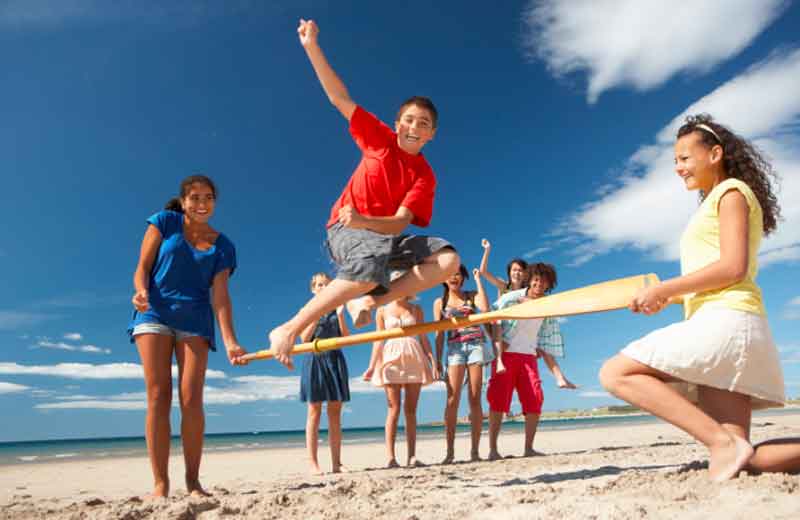 A beach party is not only fun but also relaxing. Listening to the sound of the waves and sinking your feet in the sand would be perfect. But how about letting your imagination run wild and planning an epic beach party? For example, you can choose the mermaid and pirate-themed beach party and decorate the area according to the theme. Prepare party appetizers, tropical smoothies, ice cream, and fruit skewers with pineapples, strawberries, and bananas. You can think of creating a sandcastle-building contest, divide the guests into teams and give them the proper tools to build the most beautiful sandcastle.
7. Go Karting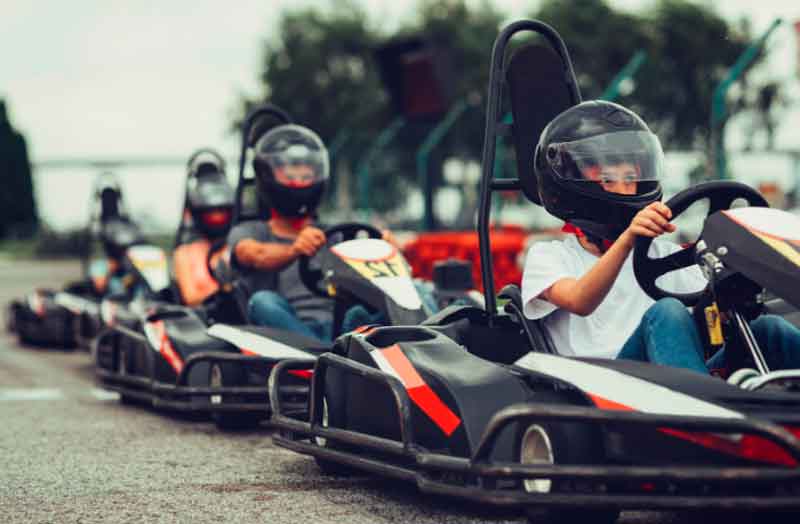 Curious to know which is the fastest racer in the group? Simple, plan a kart racing birthday party. Your teenager will love it. Before getting on the track, the participants will be informed briefly about the rules and have to perform a breathing test first. The racers must follow the requirements of not wearing scarves, skirts, sandals, or slides. Helmets and karts are provided for each of the guests by the company. Racers must presumably get sore after finishing the race since they gave it all. After the excitement, the racers should take a break, rest, and try some snacks.
8. Escape Rooms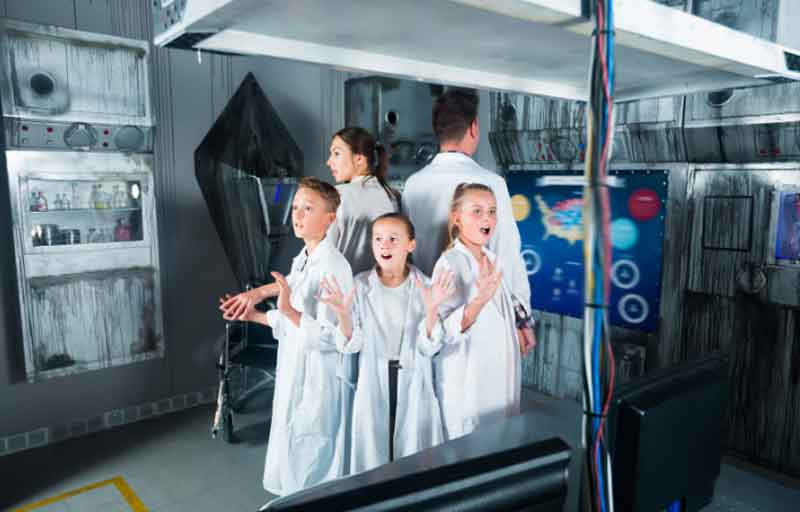 Teenagers want to be challenged and experience new adventures. Therefore, escape rooms are always a better alternative instead to a traditional party. Most of these rooms are suitable for ages 12+, so escape rooms are known as a fun idea for a 14th birthday. Usually, the game lasts 50-60 minutes and typically allows 5 to 6 people for one room. Escape rooms aren't that expensive it can cost around 25$ per person. This game is full of puzzles, riddles, and mystery and acquires critical thinking. What's more, it's an intriguing game that encourages teamwork and offers a great learning experience.
9. Amusement Park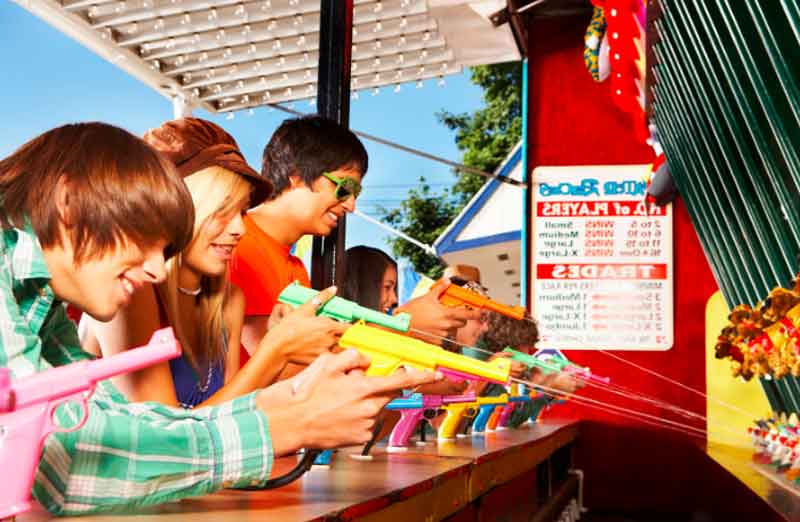 If you decide to celebrate your child's 14th birthday at an amusement park, you should take care of some things first. For example, you must pay the entrance ticket for each guest and, if you are lucky, they can provide a discount too.
You should provide a certain amount of money for lunch and drinks. For greater security, you can hire a guardian to watch and protect the teens in case of a risk.
Going on rides, walk-through tunnels, water parks, and entertainment outlets and experiencing a good amount of thrills would be a fun and memorable day for guests.
10. Painting Party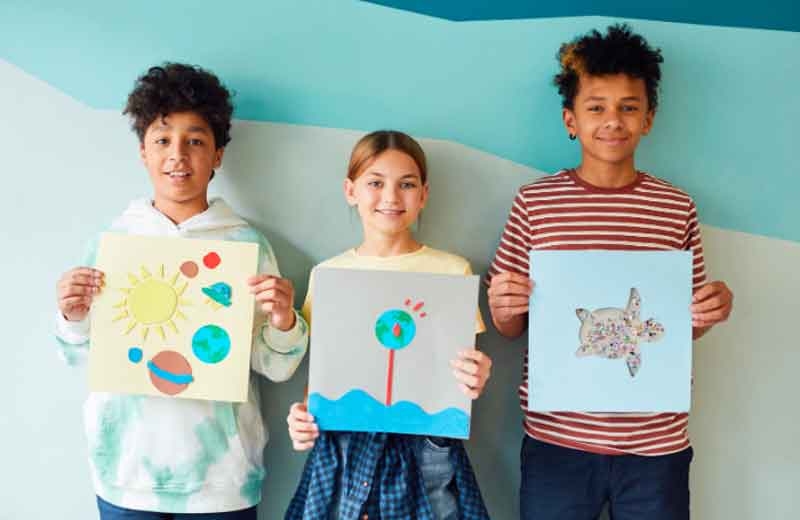 A birthday party with brushes, canvases, and acrylic paints? Not a usual birthday party we are used to attending, but why not give it a try? Throwing a paint party would be a very clever and fun recommendation since you gather the guests and allow them to express their creativity. In the meantime, you offer them quality time with each other, away from mobile phones and the internet. You can find a painting instructor to guide the teenagers or show some tutorials. Supply each person with the needed items and give them 1 or 2 hours to finish the painting.
11. Treasure Hunt Game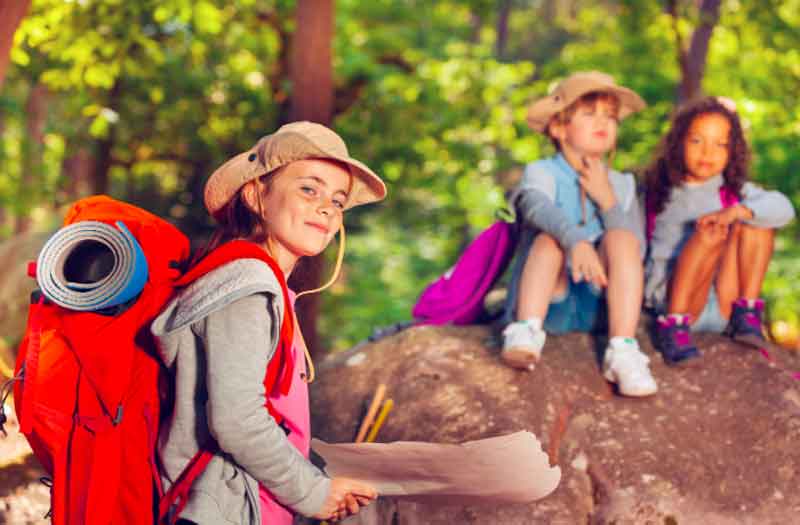 A treasure hunt is simply bringing joy anytime and to anyone. That's why we recommend this idea for your teenager's birthday celebration. Firstly, choose the theme and location, which can be outdoors or indoors. Then, invite the guests, divide them into small teams and give them instructions. The game can last up to 2 hours. The game is beneficial for many reasons since it strengthens the skill of problem-solving and leadership. It starts with hiding the clues and the treasure. Each clue tells where to find the next clue. Don't forget to fill the treasure with jewels, beads, and gems. This is one of my personal favorite 14th birthday ideas.
12. Karaoke Party
via CanvaHosting a karaoke party, it's never a bad idea. It would also be good to set the karaoke theme. For example, it can be the 70s or 80s songs, where you can decorate the area with posters and CDs, set up a photo booth where the guest can take pictures, and bring a microphone and a laptop where the lyrics of the songs will appear.
Guest will have to stick to the birthday theme by dressing and styling as required.
The guests have the opportunity to enjoy a night with Elvis Presley, Guns and Roses, Justin Bieber, or Madonna vibes.
13. Paintballing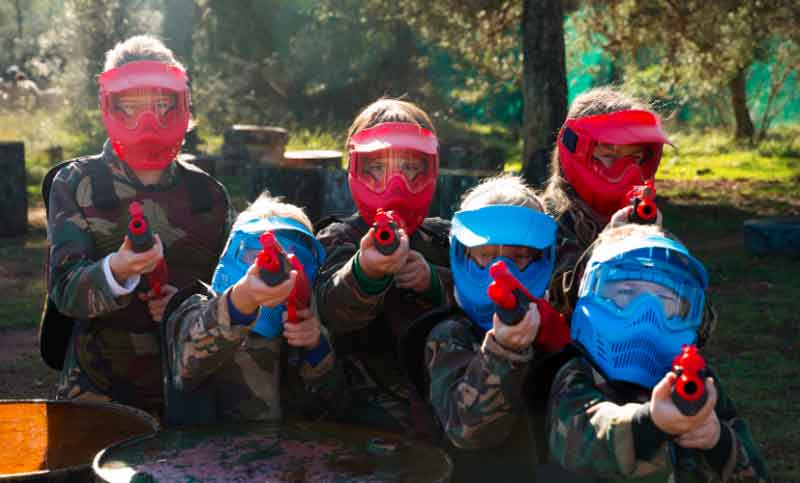 Is your child adventurous and likes challenges? Do you want to be challenged and get your adrenaline pumping? Paintballing would be an alternative that would make the birthday party more special and not so ordinary as an idea.The guests will have the opportunity to enjoy a day full of action just like in the movies because a lot of energy and running will be required.
The fun part is that the attendees will wear special gear and use paintball guns. Most of the time, it can be too expensive, so instead, you can throw the party in the backyard.
14. Movie Night Sleepover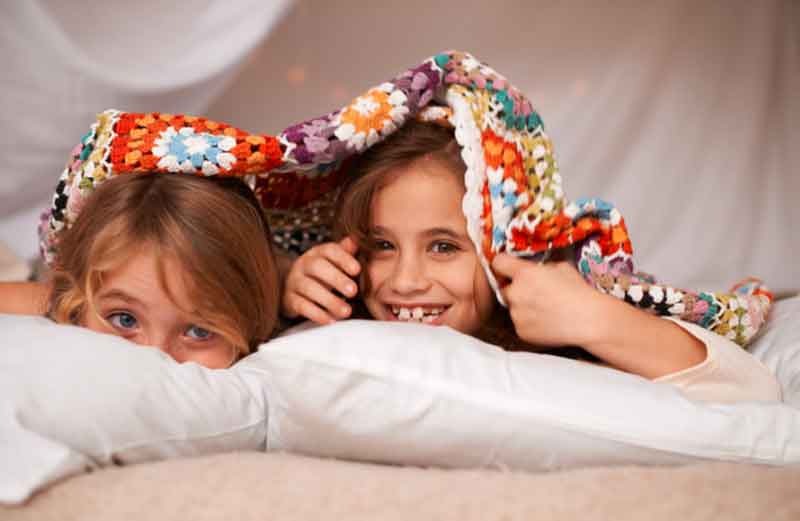 We all crave popcorn and pajamas. It will be an opportunity to turn your home into a real cinema for your child's birthday party by setting up a big screen and arranging beds, bringing food such as popcorn, nachos, pizza, sweets, candies, and various drinks. You can improvise the floor with the Walk of Fame sticker and put movie posters on the wall.You can also get red curtains and place them next to the screen to get the same effect as at the cinema. Oh, and don't forget the camera, you will have to play the role of a paparazzi.
15. Dance and Glow Party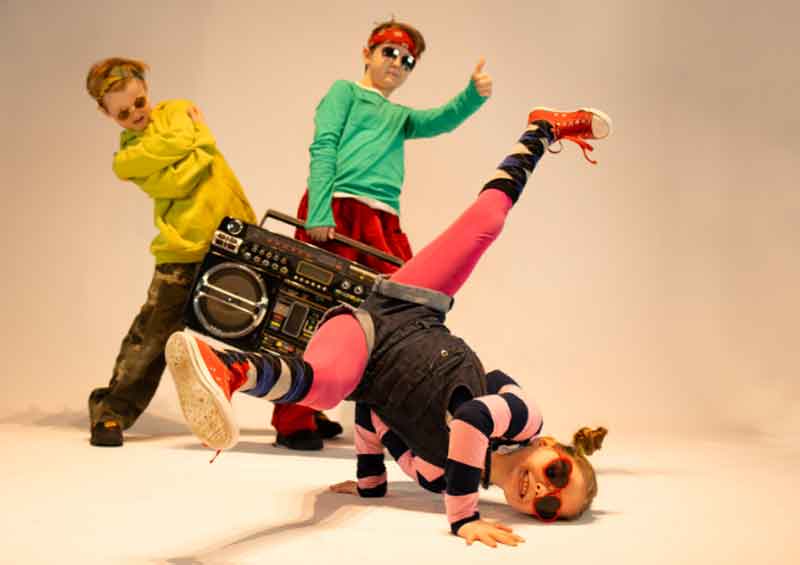 Let's transform a particular space of your house into a colorful and attractive area made special for your child's birthday. You can think of a glow battle game or a dance contest. You can also use the freeze dance and dance-off option.Make sure the space is dark to make neon lights visible and effective.
You can decorate the place with fluorescent stickers and balloons, but the main thing is to give the guests neon sticks, sunglasses, necklaces, and bracelets so they can glow. Also, you can go beyond your imagination by using neon food coloring in food and drinks.
16. Cooking Party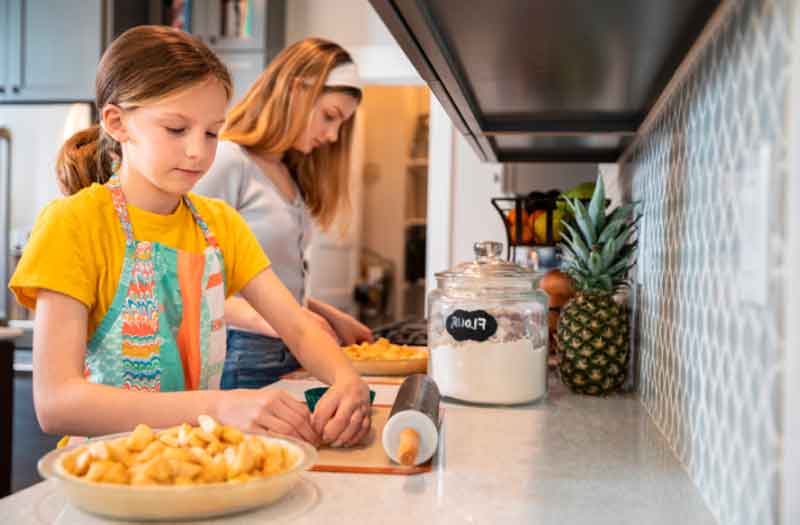 Cooking is a skill. It takes time, energy, and creativity to prepare the perfect dish.A big party with lots of balloons and music is a usual and expected arrangement on every birthday, but have you ever thought of challenging your teenager and making guests have quality time off the phones for a few hours?
For example, you can divide the guests into two groups, set a time, and also let them decide the food they want to cook. Since some teenagers are familiar with the kitchen, it will be easier to instruct other participants and help them if needed.
Related Article: Great Gift Ideas for Teenage Girls
17. Video Game Party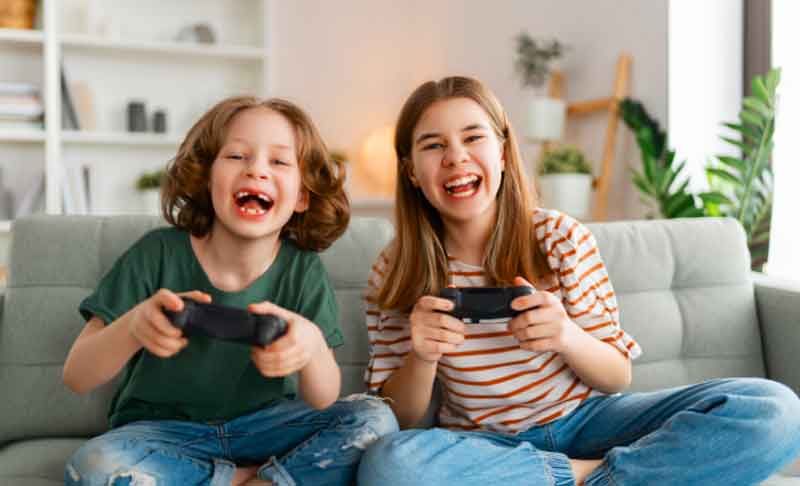 Teenagers love video games. If your child and his friends like to play such games, then you can plan to invite them to play on their birthday. Of course, you will have to think about organizing and decorating the room with balloons, lights, and posters of the games that will be played and provide more game controllers. They can decide whether they want to play Mario Kart, Minecraft, or Animal Crossing. Additionally, serve them snacks like nachos, popcorn, donuts, hamburgers, french friends, juices, and sodas. You can also decorate the birthday cake with one of the games teenagers will play.
18. Picnic Party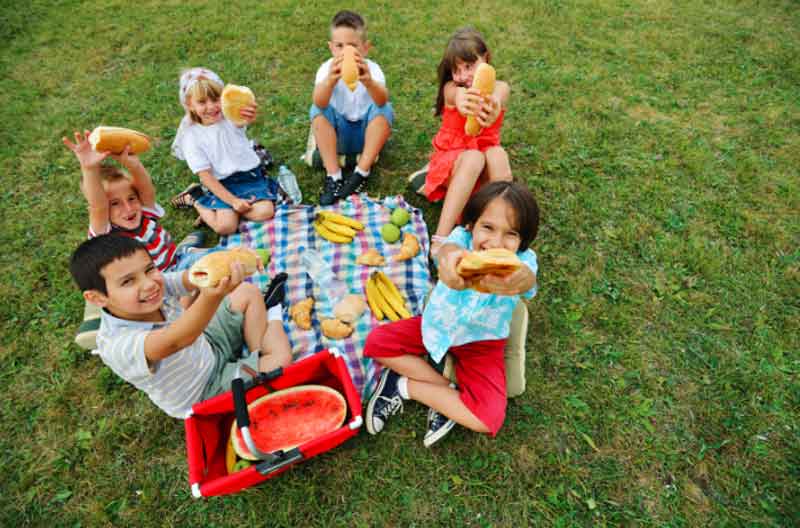 Picnic for a birthday? It's always a yes. Throwing a picnic-themed party will be fun. You should find a quiet and relaxing spot and get picnic blankets and pillows. Bring homemade cookies, sandwiches, salads, fruits, and refreshments. You can choose between bringing plastic or glassware. You can match the napkins and the birthday bunting with the theme Pick out a cute picnic basket where you can put the food and drinks. Games such as board games, playing hide and seek, or starting a water balloon fight should not be missing. You can ask the parents to join the teens too.
19. Instagram Party
Since Instagram is one of the most used apps, especially by teens, you can digitalize the birthday party by hosting an Instagram party. Organize the party at home and also set rules and boundaries. Since we are talking about photos and social networks, you must check that there aren't photos posted without consent. Also, guests should agree to delete photos if requested. Usually, girls enjoy these parties more than boys. The arrangement of such a birthday does not require a lot of time and expenses. It will be enough to provide guests with makeup, clothes, hair products, and photo props.
20. Dinner Party
It may look like a simple birthday celebration, but you won't leave it that way. You will try to organize a sophisticated dinner that will include a lot of creativity and decorations. Design birthday invitations and put a dress code on them. Decorate the guests' table with a white tablecloth, flowers, and candles to make it look unique. Make the menu as creative as possible with foods that all the guests will usually like, based on the dietary requirements of each one. To complete the party, put some quiet classical music in the background and let the guests enjoy themselves.
21. Dress-Up Party
Want to turn back time and organize a classic 20s party? Or a 60s hippie party? Maybe a Saturday nightlife from the 80s? For that, let your teenager decide. Depending on the theme, you can turn your room into a speakeasy party or transform it into a disco and show some of Travolta's moves on the dance floor. Create a list of guests and decorate the invitations with sequins, feathers, or glitter. Guests have to get dressed and stick to the theme. And please don't forget the camera, we are sure you would want to keep the party memories forever!
22. Zoo Trip
If your teenager loves nature and animals, visiting a zoo for their birthday is a great idea. Besides, you can buy tickets for the aquarium and let the teens explore and learn more about the animals and variety of fish that exist today. For animal lovers, having a camera during zoo visits is a must. You should supervise the teenagers and protect them from crossing fences or barriers. Otherwise, the zoo visits are worth it because everyone has a good time. After the visit, you can invite them home for snacks and a drink or prepare a zoo-themed birthday cake.
23. Go to a Concert
Is there a music event on the same day as your child's birthday? Then go ahead and plan a birthday surprise where the teenager can enjoy a live performance of a band or musician and sing along. All you have to do is buy the tickets and inform the group in advance about the concert so they can dress up. Since the teenagers are too young to head off to the concert alone without surveillance, it is better to go with them and keep an eye out just in case. Concerts mean three words: sing, dance, and lots of fun.
24. Go Kayaking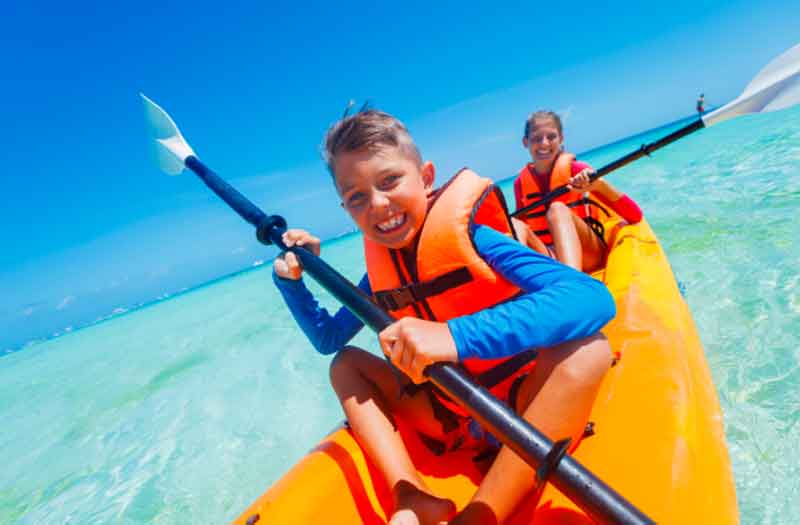 The kayaking idea for the 14th birthday is exciting. Usually, kayaking sessions last 2 hours and, after finishing, you can organize a picnic lunch in nature. The teenagers don't need to have experience since there would be an instructor who will guide and give them safety information. After learning the tactic to paddle effectively and performing forward and sweep strokes, they can start the session. On the birthday invitations, you must highlight the proper clothing that guests have to wear swimwear, shorts, a helmet, neoprene footwear, a vest, and bring a rain jacket just in case of the bad weather.
25. Spa Birthday Party
We are never too young or too old to treat ourselves. Do you want to change the expectations of the birthday party and organize a memorable spa birthday party? Usually, the spa party is hosted by girls since it includes massages and beauty treatments. If you don't want to spend lots of money, you can prepare your home salon and get the necessary tools and stuff such as nail polishes, make-up, towels, brushes, oils, slippers, and face masks. Fill the space with aromatherapy candles, plants, and oil diffusers. Make a calming playlist for the guests, and don't forget the refreshments!
26. Crafting Session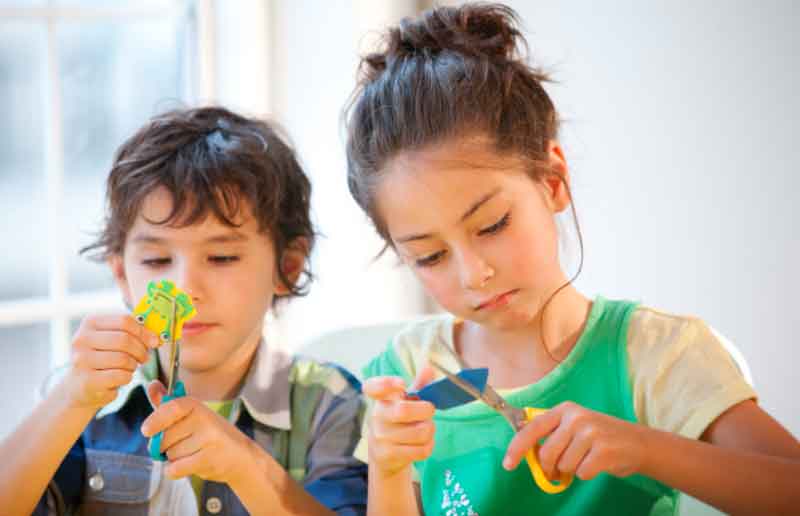 Here is an idea you can consider: crafting. It allows anyone to express creativity and gives a sense of achievement after finishing the work. Therefore it builds confidence. No prior experience is needed, except for the will and the wish to join the group, roll up the sleeves and get to work. Crafting is a budget-friendly yet enjoyable activity. You can provide the guests with a mixture of materials like wood, plastic, textile, metal, or ceramic. They can create DIY presents for their birthday friends by adding googly eyes, glitter, pearls, and sequins to them.
27. Go on a Trip
If you are thinking of a one-day trip for your teenager's birthday, you should consider a few things before sending invitations to friends. First, you should set the budget for the trip and then choose the place and the transportation. It can be by bus, van or car. Don't forget to plan the route and figure out how long the trip will take. It can be the nearest city or village. The fun part is picking activities like visiting museums, farms, parks, shops, or other touristy spots. Make sure you find a good restaurant for the teenagers and their parents.
28. Visit a Museum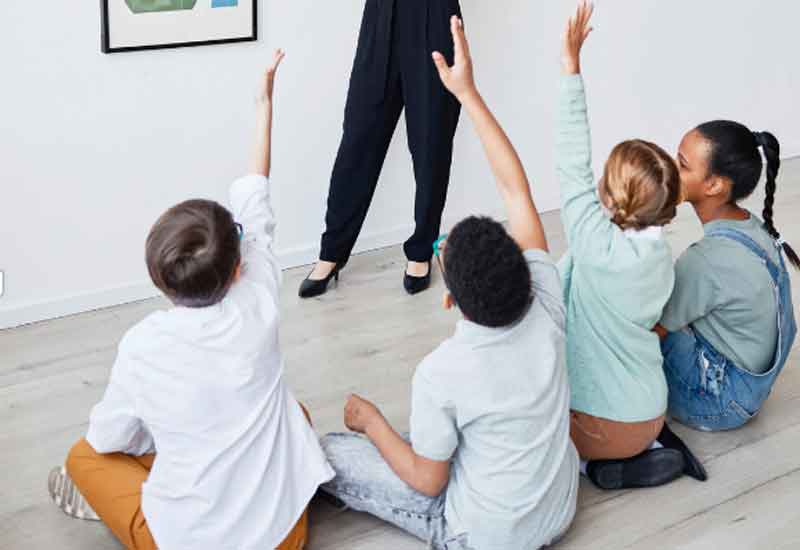 Is your child interested in art and history? Then we got an excellent idea that is going to a museum visit on a 14th birthday, inviting some friends to learn new things, connect and inspire by the famous masterpieces. It would be better to buy the tickets online and get the skip-the-line tour.Before visiting the museum, it is better to check the official website in advance to get familiar with the artworks you will get to see. Learning about the past, art, and culture would be way better with a great company that shares the same interests and enthusiasm.
29. Painting Classes
Artistic teens will love it. All you have to do is provide the painting kit with canvas, colors, brushes, and other decorations so the guests can use their imagination and create a worthy work of art. The theme can be general or even set as a special one like "Inspiration from Van Gogh, Picasso, Rembrandt or Monet." Teenagers will not only spend quality time with friends but also show their creativity and talent in painting. They can take as much time as they need. In addition, you should decorate a specific corner with drinks, snacks and of course the birthday cake.
30. Shopping
Simple, easy, and very fun as an idea. After all, no one says no to shopping, especially as a birthday gift offer. If your child wants to have fun in another way than a big party and with the closest company, then this is an excellent idea. You have to set the location, the duration, and the amount of the budget they will have to spend.
Attendees should have the right to buy whatever they want, including clothes, accessories, books, and games. After completing the ideal shopping, teenagers can have dinner at their favorite restaurant to wrap up the day.