Your teen is no longer a kid into superheroes and balloons for a birthday party. Their 15th birthday marks the passage from childhood to adulthood, a milestone in their lives when they consider themselves almost adults.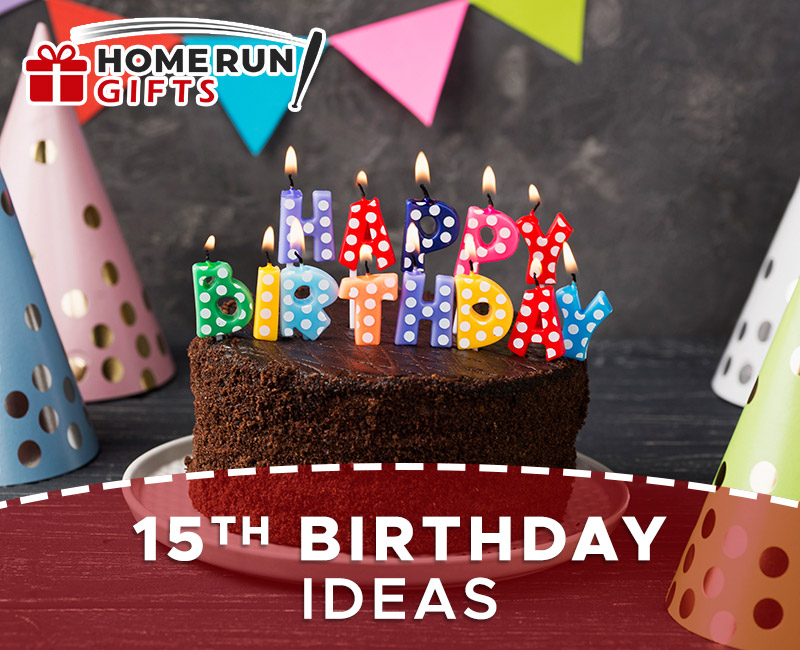 Their party interests are no longer for clowns and magic shows, and their ideas include fewer party decorations and games but more dancing and hanging out with friends. So, if you're a parent planning for their birthday, check out these cool 15th birthday ideas to impress them.
Here Are Some Great 15th Birthday Party Ideas
1. Fun Park / Arcade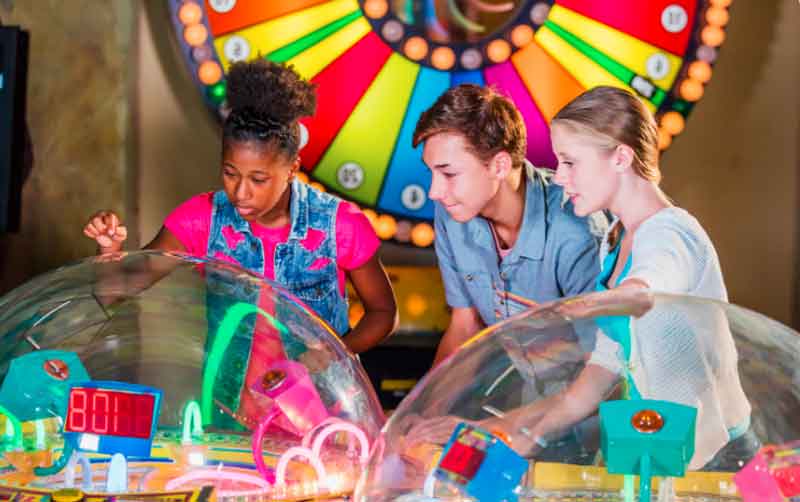 There are a lot of fun places where you can play arcade games, laser tag, drive bumper cars, climb rock walls, get food and more. 15 year olds love to win prices and have fun so this type of setting is perfect for them. Even places like Dave and Busters would be great for a party, just be away that there typically needs to be 1 adult there per 6 kids, depending on the location.
2. Slumber Party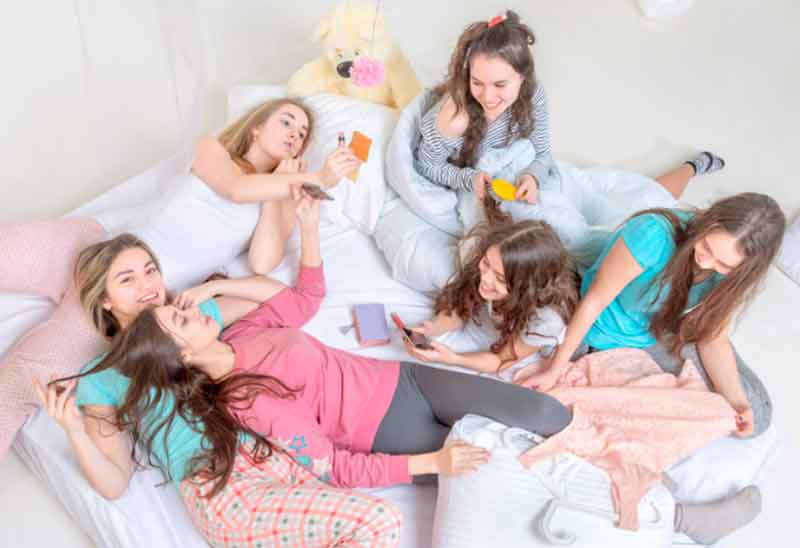 A slumber party is a ton of fun regardless of what time of year it is. She and friends can wear their pajamas while being wrapped in their blankets, enjoying their favorite treats, watching TV, or simply relaxing. Ask the celebrant to invite friends over for a night of snacks, movie watching, and friendship. Grab the sleeping bags! Be sure to supply the guests with snacks, activities, movies, and candies. Winter? A slumber party can also be combined with a family dinner. In the afternoon, your family can have a special dinner, and then later they can invite friends over for a slumber party and activities like skiing and making a snowman.
3. Pool Party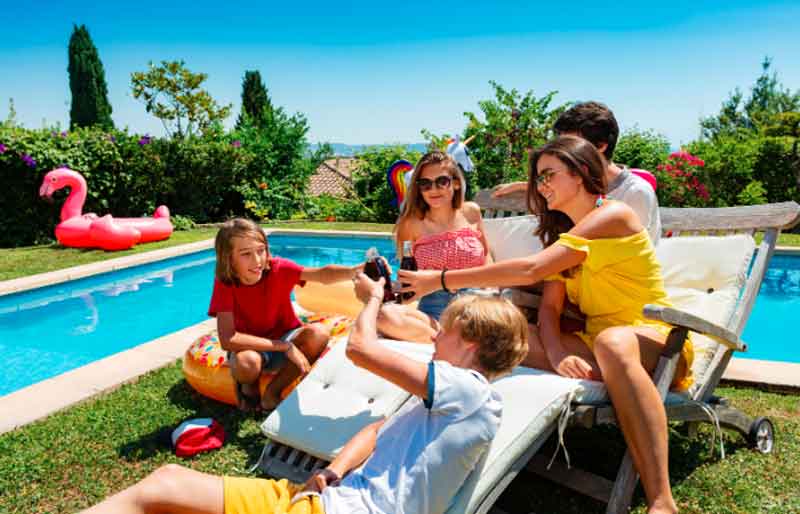 Reserve a space at a water park, a public pool, or a water-themed destination and celebrate your teen's birthday with a pool party. Your birthday girl or boy can spend the day and have a blast with friends while having pizzas, snacks, cake, and ice cream.
Do party games like a limbo contest that can bring guests laughs and hours of entertainment. Decorate the venue with floating pool mats, water guns, and diving sticks. Music can include beach-oriented party music like steel drums or songs from the Beach Boys.
4. Photoshoot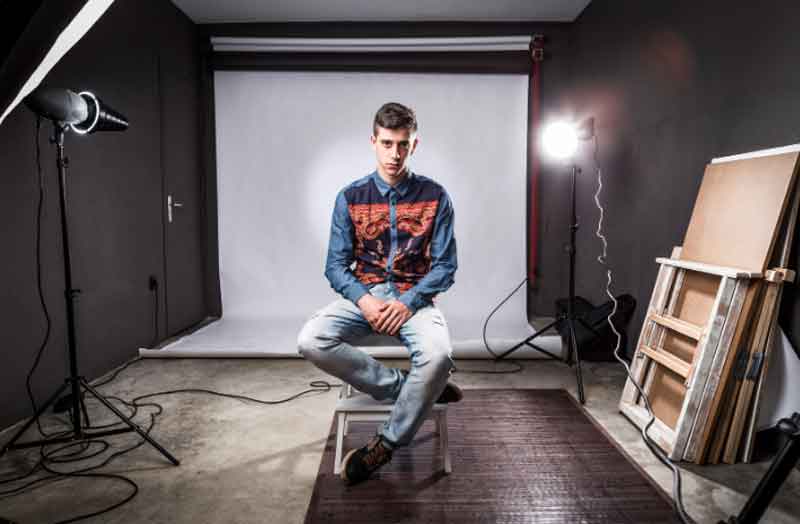 Give your teen a treat with a photoshoot with her BFFs. It can be an indoor or an outdoor pictorial. Let her decide on the theme and pick matching outfits and makeup for everyone invited. 15 year old girls especially like to have fun pictures they can post on their Instagram or other social media platforms they use.
5. Zoo Sleepover Party
Some zoos offer private night tours with games and activities. Your teen and friends can celebrate and enjoy their birthday with friends in a slumber party after the tour and activities.
6. Board Game Party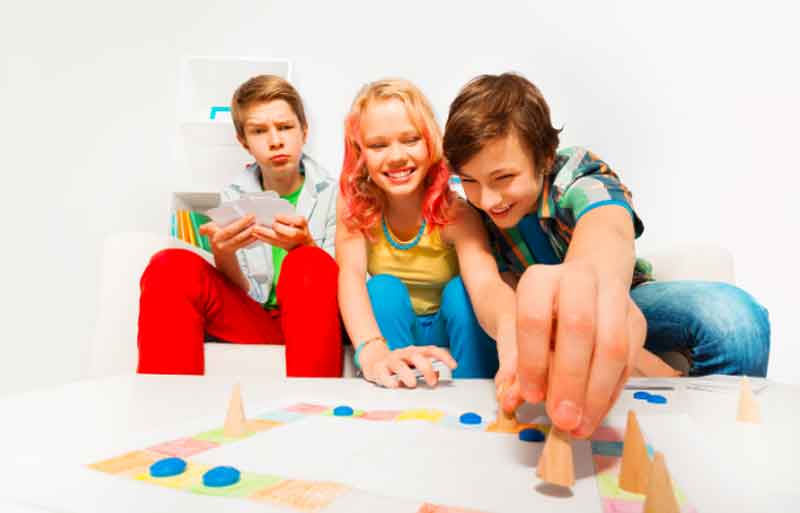 Other teens like playing board games. They can invite their friends over for a day of board games and snacks. They can play for hours and do some activities like having a barbeque or a walk outdoors, so they don't have to stay in the room all day. If the weather allows it, they can also play outside.
7. Treasure Hunting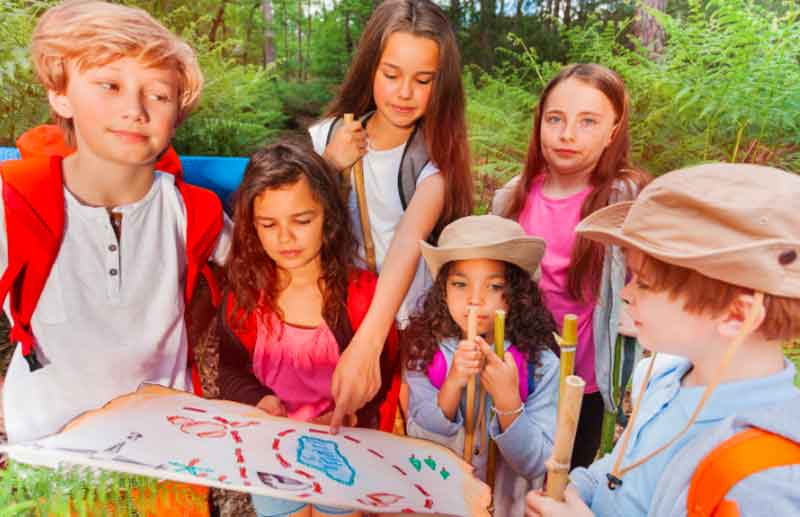 This birthday idea isn't just for younger kids but also older ones. You can hide clues in different places and then ask guests to find the treasures, including sweet treats. You can also ask the celebrant to complete specific challenges to earn their birthday presents.
8. Bonfire Party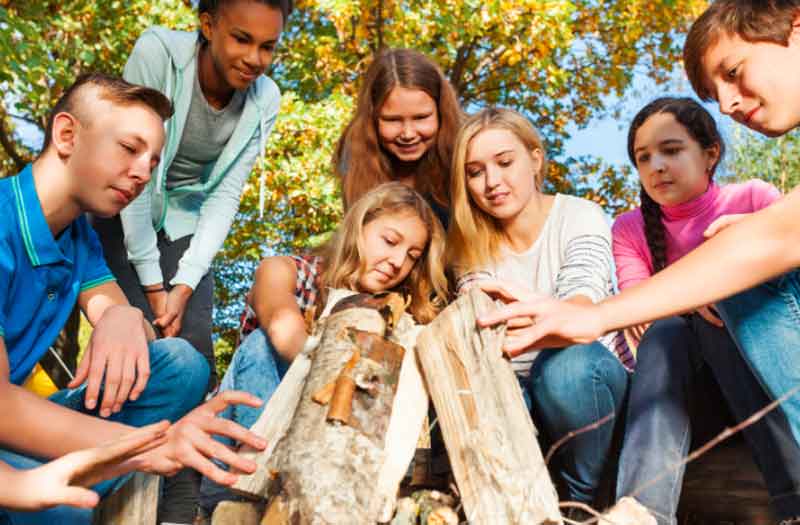 Celebrate your kid's birthday with good food, company, and nature. This party idea is another way to celebrate your teen's 15th birthday. Set up the yard for a bonfire party and prepare some hotdogs, pudgy pies and smores, and other snacks.
Tip: You can also reserve a campsite for this party and make the camping more memorable.
9. Aquarium Tour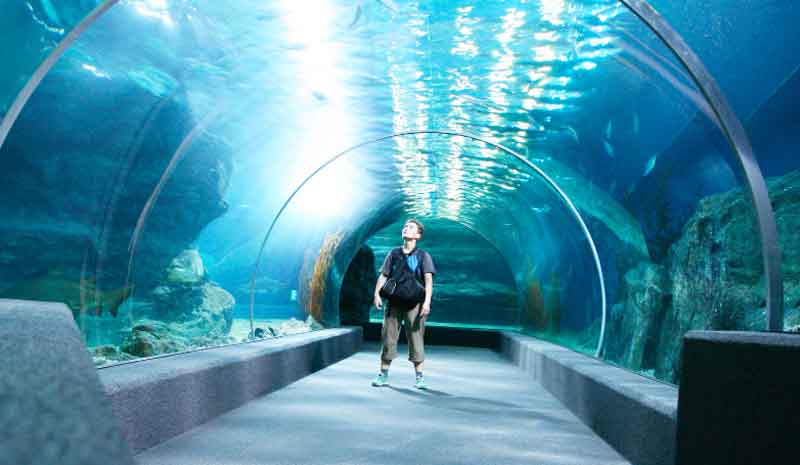 Many states find beautiful marine museums where teenagers can enjoy the sight of different sea creatures. But then, be prepared for a higher cost of booking for a group because these aquariums donate a part of their revenue to marine conservation organizations.
10. YouTube Karaoke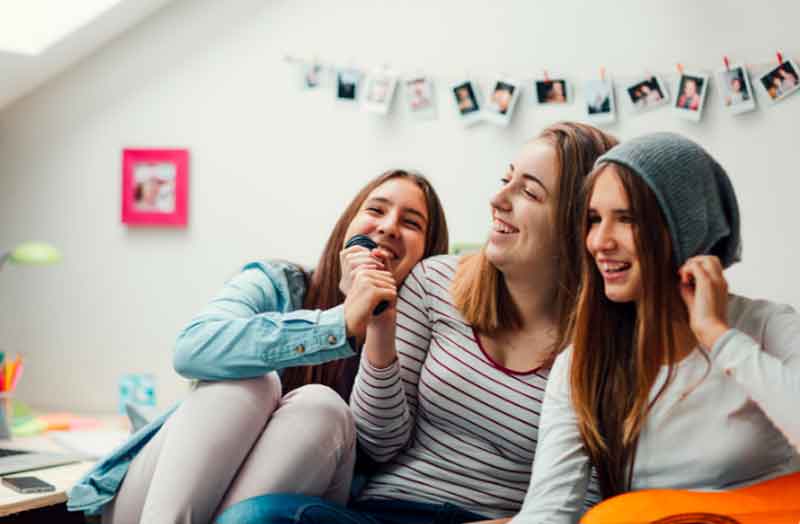 Is your teen a budding popstar? Make a playlist of your family's favorite songs and enjoy a night of singing and having delicious food. If you have a Bluetooth speaker, you can also connect it to your computer to up the volume. Ensure that each family member and your teen's guests are in their superstar outfits for a more fun vibe.
11. Museum Sleepover Party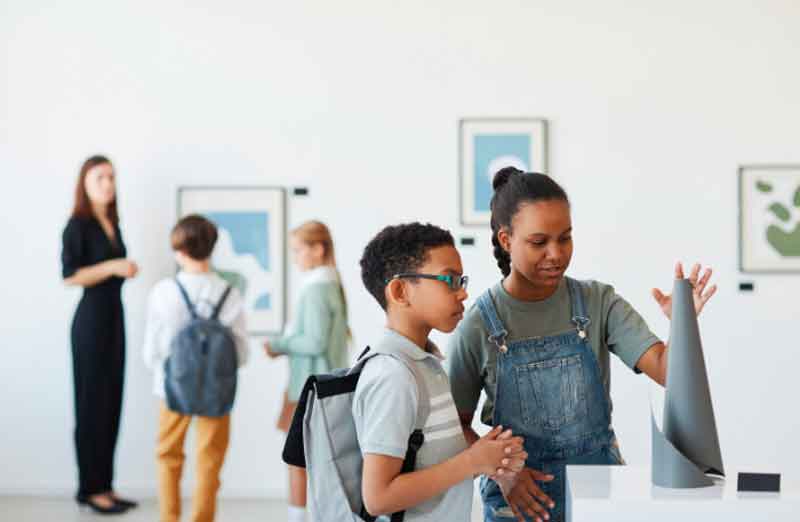 A trip to the museum is always fun for the intellectual teenager interested in learning something new while enjoying his/her special day. If they're interested in history, archeology, and all those kinds of stuff, hold their birthday party in a local museum that offers special discounts for private group tours. Allow them to create wonderful and lasting memories with friends through mystery games and scavenger hunts. Alternatively, you can also have a private museum tour with the family if your teen wants to celebrate their 15th birthday this way.
12. Farm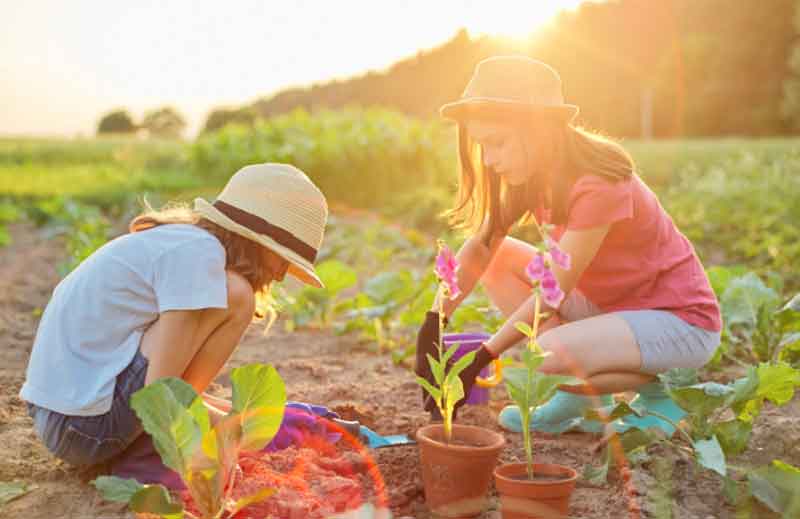 What's a more exciting place to celebrate the 15th birthday than on a farm! You can find different farm destinations that offer horseback riding, pickable crops, and petting zoos. There are also party destinations with bonfires and hayrides. The choice is yours.
13. Laser Tag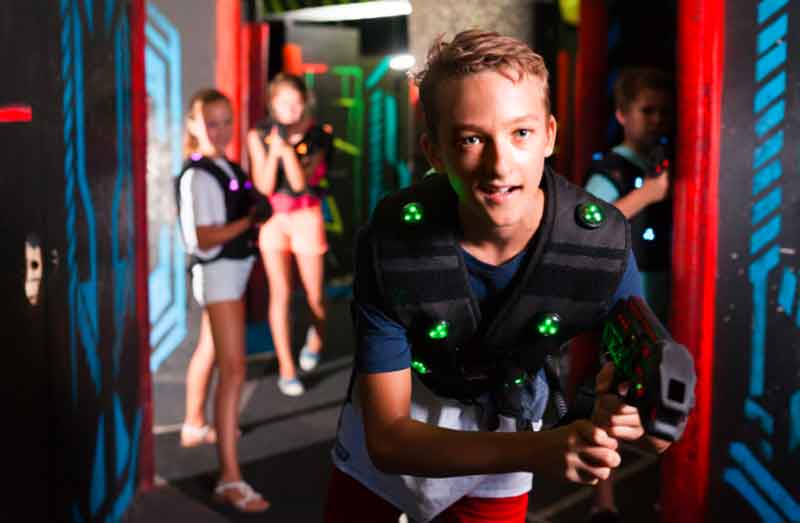 An entertaining and high-tech way to celebrate the 15th birthday, laser tags are a hit for teens. They can do solo matches or play in teams for role-playing matches or juggernaut matches.
Find a laser tag venue in your area or companies offering a mobile laser tag service if you have spacious land. You might also want to reserve a park for the special day.
14. Picnic, Hiking, or Camping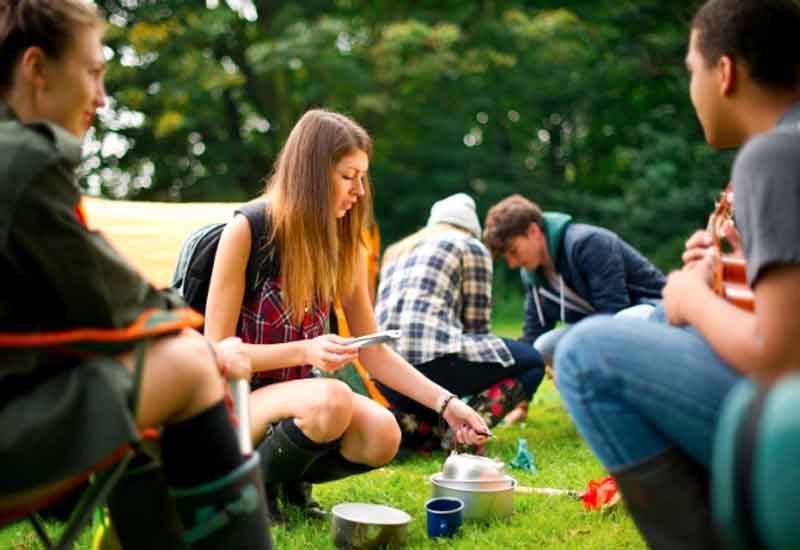 Teens don't enjoy many structured activities because they love to explore and discover things. One of the best ways to throw them a memorable 15th birthday is an outdoor adventure. Plan it with their friends who you can join for a challenging, fun trek or hike and a picnic later. Be sure to find a spot with a nice view to enjoy the excellent food and refreshments after hiking.
If you're in the city, camping is a great option to celebrate the 15th birthday. Stay somewhere in the wild for a night with nature. Don't forget some bonfires and mallows. If the weather permits and you have a spacious yard, your teen and friends can also have a picnic. Prepare a nice blanket, some delicious food, including snacks and sandwiches, and invite their friends over for a day of fun. If there is a nearby lake or river, the picnic can also be held for a scenic view and picture-taking. Alternatively, you can also enjoy a day of cycling or hiking with your teen if the both of you live an active lifestyle. You can find some companies organizing active past times and offer a private tour with a guide.
15, Party Boat Rental
Cruising along lovely waterways while celebrating this milestone event in your teen's life is an ultimate experience that they can enjoy with friends. A fishing boat or a party boat party can also give them that much-deserved break from routines. Teens would love festive decorations for that playful ambiance and perhaps a karaoke if they're into singing. There can also be lots of chocolates through a chocolate fountain station and some fruits to enjoy.
There are also party boat rentals offering different menus, including Italian, American, Thai, and any other cuisine that will delight your teenager. Custom cakes are also a must, along with beverages, teas, or lattes. If you have the budget, you can book a luxury yacht with contemporary decoration and modern amenities that will add to everyone's comfort and fun at the party. But for an adventurous yet affordable 15th birthday celebration, you can also rent canoes and kayaks and enjoy with family and friends for a weekend voyage. At the end of the activity, you can camp out at different destinations.
Nevertheless, you can choose from a wide range of fishing boats, canoes, kayaks, and yachts, which size and cost vary based on your needs and preferences.
15. Hula Hoops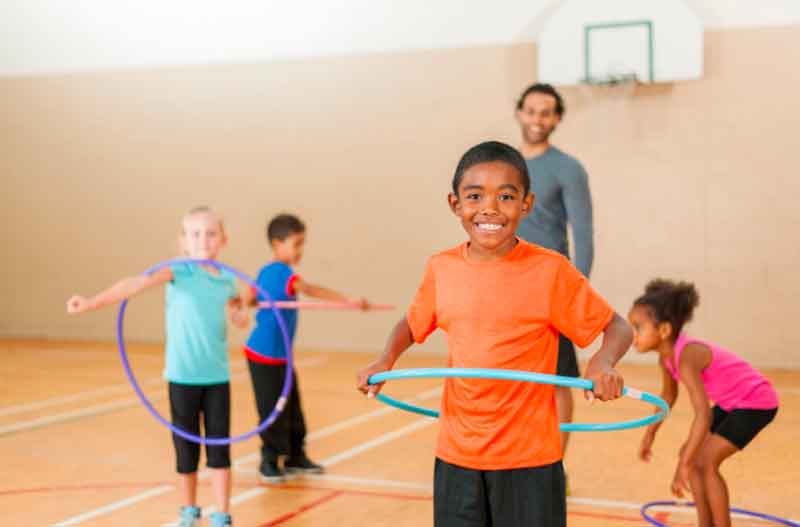 Hula hoops from the 50s are making a comeback. Now, hula hooping is one of the fun ways of celebrating the 15th birthday! Throw this fun party with hooping lessons, fun activities, and tasty food. Other tips to make it fun include the following: Decorate the space with hula hoops circles and add decorative ribbons to their holes. A hula hoops party is more fun with music! Set up a loud sound system. Document the party with a video, which you can later send to every guest or post on social media. Ask party guests to decorate their hoops with yarn, duct tape, hemp string, or electrical tape. You can also hire an instructor or some performers to join and make the party more fun. For the party food and favors, you can ask your child what food they'd want to serve.
A few options can also include sub sandwiches, chips, burgers, hotdogs, and fruits. Beverages can be soda or lemonade. You can also have a beverage station where they can mix their drinks. Be sure to provide ice cubes, fruit juices, and some syrups. Bubble teas are also a hit among teenagers.
16. Game Truck and Arcade Games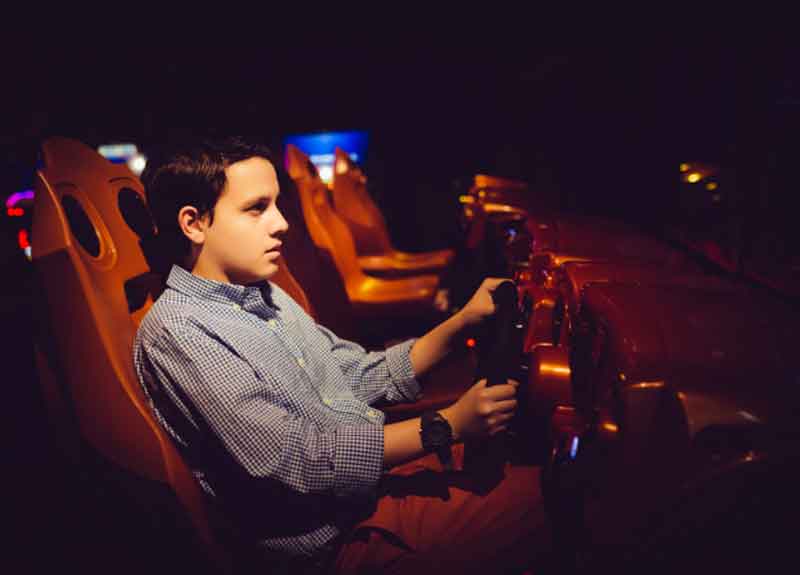 If your teen loves video games, you might also want to consider renting a game truck that they can enjoy with friends inside a truck with modern HDTVs and the latest games. Teens still can get enough of arcade games! If renting a game truck isn't an option, you can treat them to a day at a seaside town where they and friends can play arcade games and eat a delicious lunch.
17. Chocolate Factory Tour
Find a chocolate factory in your area and book a private group tour. After it, guests can enjoy a chocolate tasting session.
18. Art Session/Painting Lesson
If your teen loves painting or arts, you can also hire an artist for the special day and hold a painting session. This is a fun and educational way to celebrate their birthday wherein they will improve their art skills together with friends and an instructor who can guide everyone.
Organize this activity. Reserve for a space in a restaurant of your liking, and order delicious dishes for your celebrant and guests who might need some energy after the art lesson.
19. A Day at the Spa
This is a fun party that they can enjoy with sisters and friends. Give your teen a pampering day at the spa, which services range from affordable to expensive ones. Depending on your budget, you can choose from one of the service packages they offer. Have a nice meal at a restaurant after the procedures.
20. Amusement Park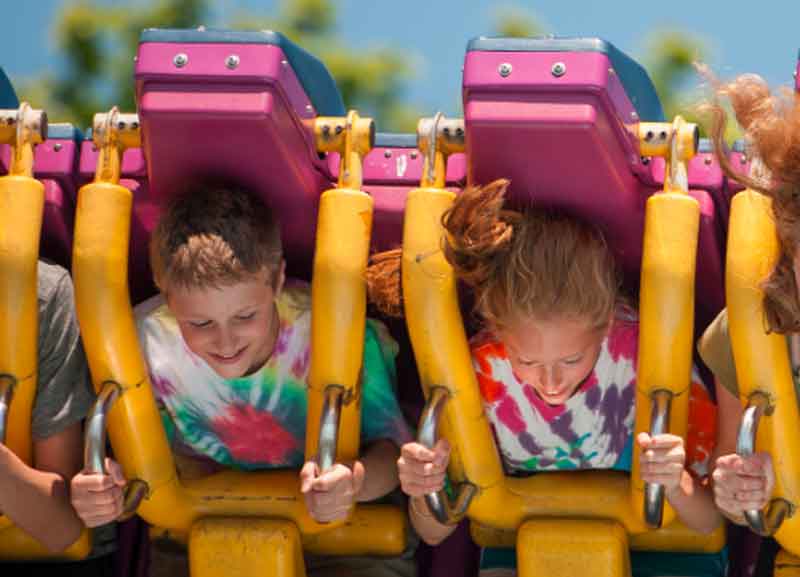 Let your kid enjoy this special day with a trip and adventure at the amusement park with friends. Alternatively, you can go to the amusement park with the whole family if your teen wants to celebrate this day with loved ones only.
However, most amusement parks are located a few hours of drive away, except if you live near one of these. Nevertheless, traveling to the amusement park can offer an exciting road trip for everyone. You can also choose to make pitstops and grab some street food for a more memorable trip.
21. Day Trip or Family Day
Changing up the scenery by a bit can be a fun-filled day to make your kid's birthday special. Celebrate in a place where your kid wanted to go for a long time. Be sure to leave early if it's far from home.
You can also have a family day that can include just about any activities, like cooking your teen's favorite dishes or having dinner with relatives.
22. A Day With BFFs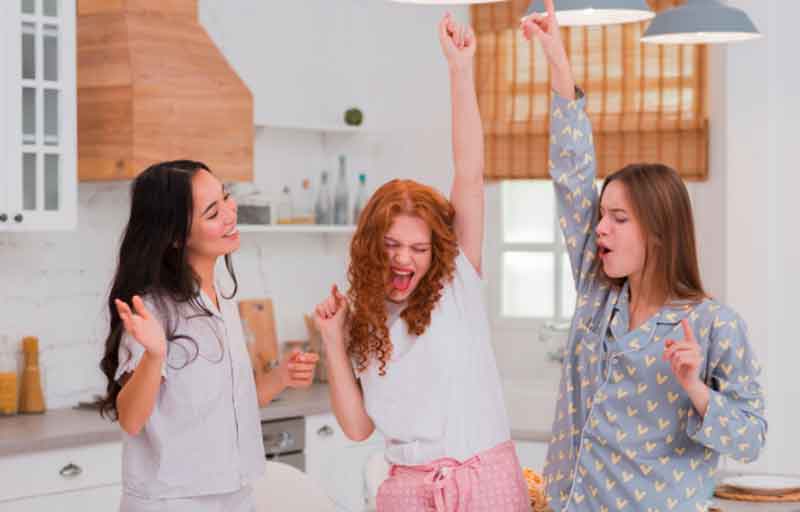 Some teens don't like parties. Instead, they want inviting friends over to do cool things at home like playing board games, watching movies, or simply enjoying good food. They can do their nails, bake, or cook together, too. Others want to order their favorite food like pizzas and burgers and prepare a program and games.
23. Bowling Day
Another cool birthday idea for teens would be going to the bowling alley and playing with their friends. You can combine this activity with a special dinner after the games, either at a restaurant or at home.
24. Movie Marathon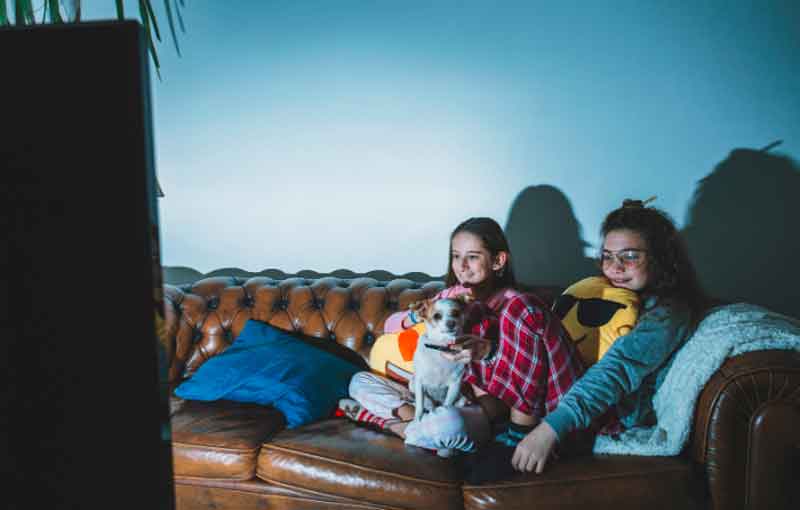 Another 15th birthday idea is having a movie marathon with friends at home if going to the cinema isn't an option yet because of the pandemic. Supply them with popcorn, pizza, and soda, and give your teen a day to remember.
25. A Game or a Football Match
If your teen is sporty that supports a football team, treat them to a game or a sporting activity, especially if you're living nearby a stadium. You can use this opportunity to spend quality time with your kid, who might want to celebrate their special day this way. Put a smile on their face cheering for their favorite team!
26. Beach Party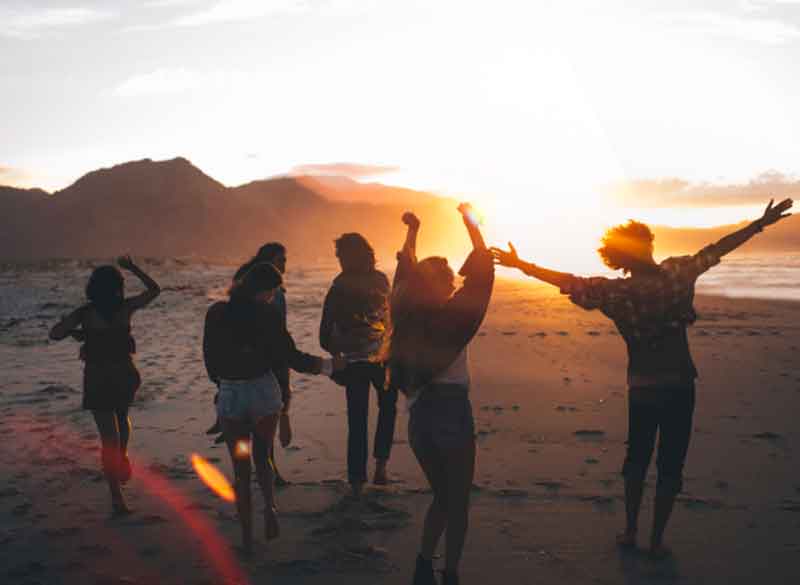 Going to the beach is also a great day out for them with friends who can enjoy activities, like badminton or volleyball, and of course, swimming! Bring some blankets, beach umbrellas, food, and drinks. This is one of my favorite 15th birthday party ideas.
27. A Day or Night at the Hotel
It's another cool option for a 15th birthday celebration, especially if you're only a few minutes from a hotel. Book accommodation for your teen and their friends. Be sure that the hotel has excellent facilities that teens can enjoy, like a spa area and a swimming pool.
You might also want to consider one that has sports facilities where they can play volleyball or tennis. They can play sports, have spa time, spend a day at the poolside, and do other enjoyable activities during their stay. Teens appreciate a hotel sleepover that gives them some independence and an opportunity to spend the day with friends. But if possible, you might also want to book a room close enough to theirs for assistance when needed.
Depending on the hotel, you can expect to spend at least $200. Tell the hotel staff to put a hold on room service for better control of your budget. You can explain this rule to all the guests to manage their expectations. Remember, hotels typically have a maximum limit to the number of guests that can stay in a room. In this case, invite-only a few to keep the party intimate and the group small.
28. Tea Party
If their birthday falls in winter, they can invite friends over for a tea party that everyone can enjoy. There are also party organizers from whom you can book a tea party event. They can prepare everything needed, including arranging a restaurant or café where it will be held.
29. Dinner Party
You can also play waitress and prepare delicious dinner for your teen and their friends. You can ask the attendees to wear prom style dresses, costume jewelry, and tuxedo for this special event. Consider serving them fancy food and sparkling apple juice, and finish the night with a sleepover party.
Make sure everyone will enjoy the dinner party! Don't forget to ask everyone about any food allergies or dietary requirements. Depending on the menu to serve and the number of guests, expect to spend between $100 and $200.
30. New Cuisine
Does your kid want to try a different cuisine for their birthday? Today, you don't need to travel far to experience Mediterranean, Italian, or Middle Eastern cuisine. You can search Google and find a restaurant offering a specific type of cuisine that your kid would like to try for their birthday. This is a unique food adventure that they might want to try for this special day.
31. Shopping
Treat your teen to a shopping party without spending much! You can set a budget in advance and go to your local mall with them.
It's a fun activity to do for a 15th birthday celebration because it lets her get some new outfits with you or a personal shopper. They can also go with friends that can also shop for themselves. After the fun activity, you can invite them to your house for a nice dinner to wrap the day up.
You can also give your teen a gift certificate that they can use to shop for what they like. Expect to spend anywhere at least $50 for this birthday idea depending on the shops chosen and several guests for the special dinner.
32. Paintball Party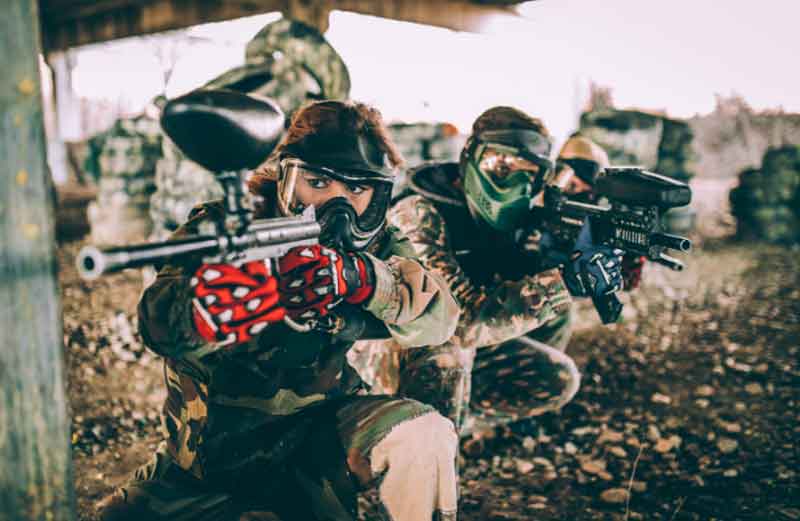 Teens also like some action! They also enjoy a paintball battle with friends. However, be sure to select a company that won't mix your group with other groups to ensure your teen will only play with their friends. After the activity, you can take them to a pizza parlor to enjoy pizza and chicken wings.
Don't forget to ask the attendees to wear a few layers of clothes because the paintball might hurt when it hits them. For this activity, expect to pay up to $300, but it can be lower for a group of at least eight people if you're lucky to avail discounts.
33. Fear Factor
This makes a hilarious and exciting party that will be remembered for the years to come. In this activity, you can test the guests to survive their fears with different trials that will leave everyone screaming in excitement. You can start setting up different challenges and levels, and in the end, select a winner. Cost prediction can be anywhere between $50 and $100 depending on the materials needed for all the challenges and decorations.
34. Bake Off
Does your family enjoy baking together? If yes, then use this time to enjoy a bake-off. After all, cakes are a huge part of any birthday celebration. Each family member can choose what to bake for the celebrant, who will later rate each cake and announce a winner.
After the bake-off, everyone can enjoy a cake feast. This activity is fun and gives everyone a sense of accomplishment and a feeling of productivity.
35. Let Your Kid Decide
Ask your teen what they want to do for their birthday. They might have another idea that would surprise you! You can also ask them to make a list of fun activities that your family or friends can enjoy together. Let them decide. After all, it's their special day.
Try these 15th birthday ideas and make your teen's day unforgettable. Which among these 15th birthday ideas would you try? Do you think we've forgotten something on the list? Tell us in the comments. Finally, spread the word and share this article with friends today!