Coming up with 17th birthday ideas can be difficult because, at 17, you're not officially an adult yet. That means some things are off limits but don't worry, we still have an epic list of ideas for you below.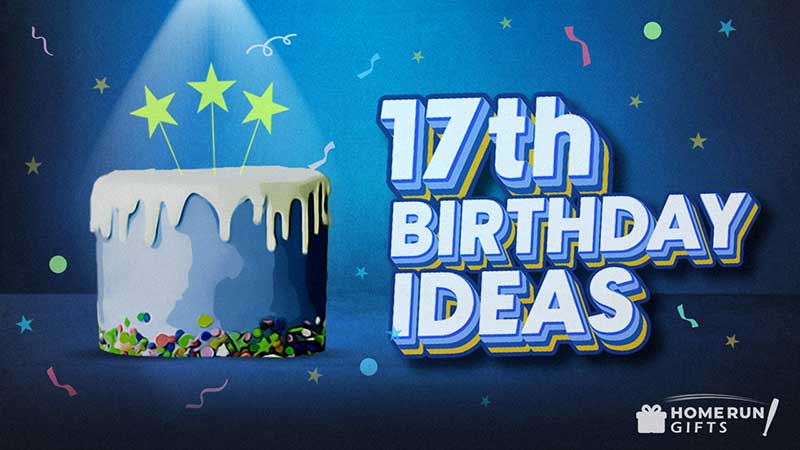 Simply scroll through the list below, and we'll know you'll find some awesome ways to celebrate your 17th birthday.
List of 17th Birthday Party Ideas
1. Go to a Live Concert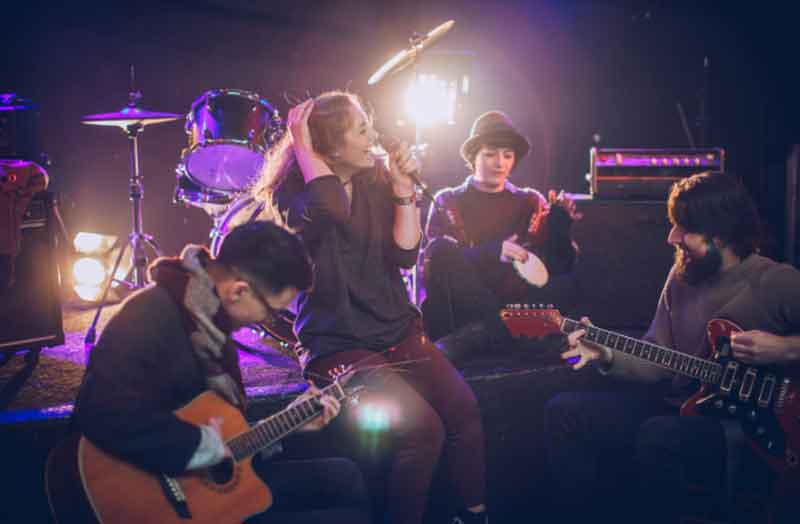 Are you a music fan? Or do you support an artist? This idea might seem cliché to others, but it is still one of the best celebrations out there. Watching your favorite artist on your special day is one of the best feelings in the world. Going to a concert and taking in the music with hundreds of others is a worthwhile social experience that enhances your sense of connection to others. When you hear your favorite band or singer play a song, it can take you back to when you first heard it. This can help you think about your life and be proud of where you are right now. And who knows? Your favorite band or singer might notice you and give you something to celebrate more on your special day.
2. Amusement Park or Water Park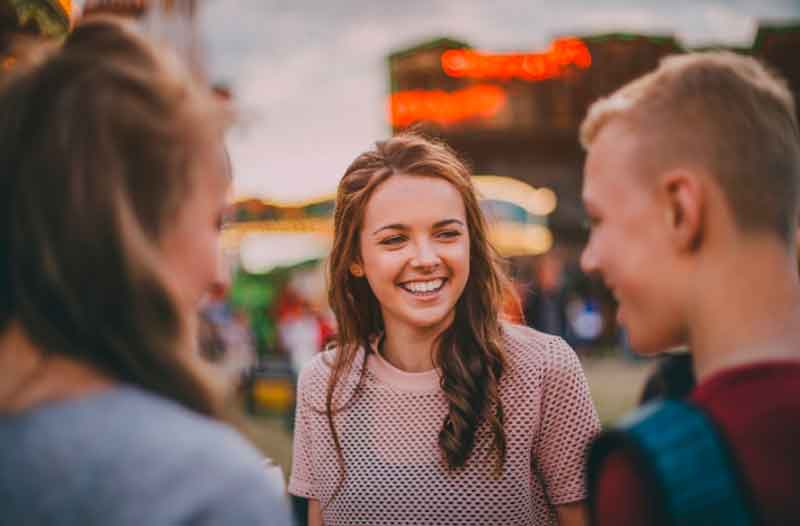 If you're looking for some thrills on your birthday, why not visit a nearby theme park? Many have special deals for people celebrating their birthdays, so you can get in on the fun without breaking the bank. It goes without saying that you must experience every ride at an amusement park, but don't forget to engage in the games as well. And keep trying until you win the inflatable giraffe or toy bear. Aside from that, the foods in theme parks are the best. Who would say no to a delicious hot dog, fries, and hamburgers that theme parks offer? And the most important of all, the fun. There aren't many places in the world where an adult can let go, be carefree, and behave like a child. The sense of togetherness and happiness found in theme and amusement parks is exceptional and difficult to replicate in other settings. It fosters community and serves as a wonderful opportunity for friends and family to get together.
3. Have a Pool Party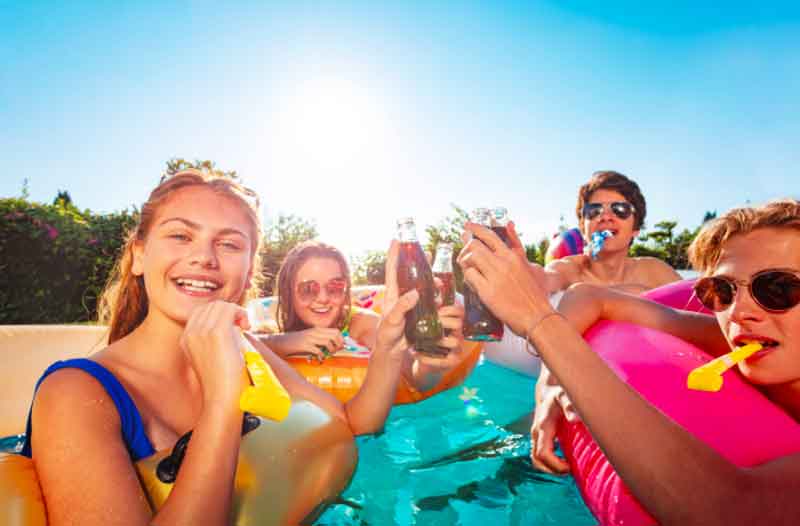 Why not take advantage of the weather and host a pool party if it's warm enough? All of your buddies are welcome to come over for a day of outdoor recreation. It's a great idea to throw a pool party with your friends to celebrate a significant occasion. It just makes sense to spend the day relaxing in a refreshing pool. Why not host a pool party, after all? It's what everyone desires. Enjoy yourselves, nice food, and music with your friends. Your birthday is today. Just be sure to stock up on sunscreen.
4. Comedy Show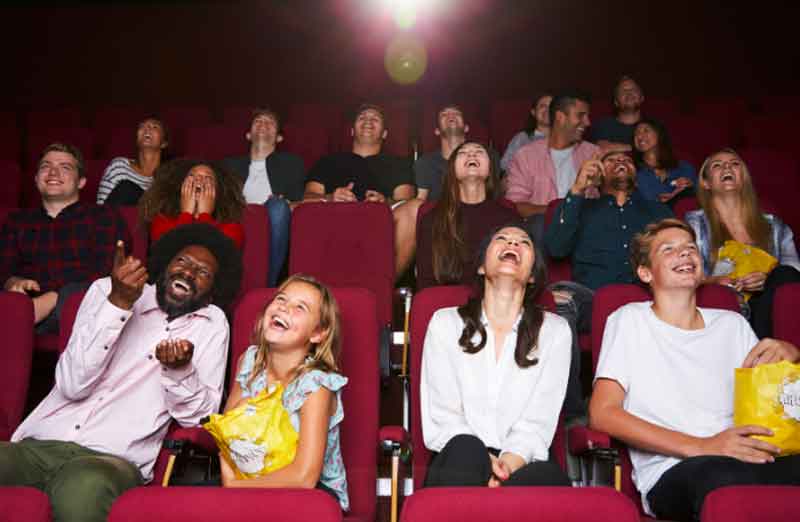 This is literally a fun idea that you can get. Consider this: When was the last time you laughed your heart out? They say that laughter is the best medicine, and going to a comedy show is surely the best way to get it. You can search for a comedy show near your locality and give it a go. Try inviting some of your friends or family, because it is without a doubt a much more fun experience if you laugh together with a group of people you care about.
5. Indoor Skydiving
Are you afraid of heights but wanted to try something challenging on your birthday? Then you should consider indoor skydiving. Basically, this is skydiving, but instead of jumping out of a plane, you will just be put inside a chamber, which they call a wind tunnel, that will help simulate actual skydiving. This is completely safe, but the experience will be identical to doing it in real life. So go ahead and check out some facilities that offer indoor skydiving, and you may invite your friends and family to experience this fun activity for your birthday.
6. Laser Tag
What makes laser tag such a fun idea is that it can be played by everyone. Laser tag as a birthday celebration is a good idea, especially for teens who are physically active. What's even more appealing is that you won't put much effort into making sure that this party is a success. All you must do is make sure that your guests arrive on time and have a great time while playing. The food is also there, and you really don't have to worry about setting it up and cleaning as the staff is there to provide the service. So, look for the nearest laser tag facility near you and enjoy a memorable day.
7. Photoshoot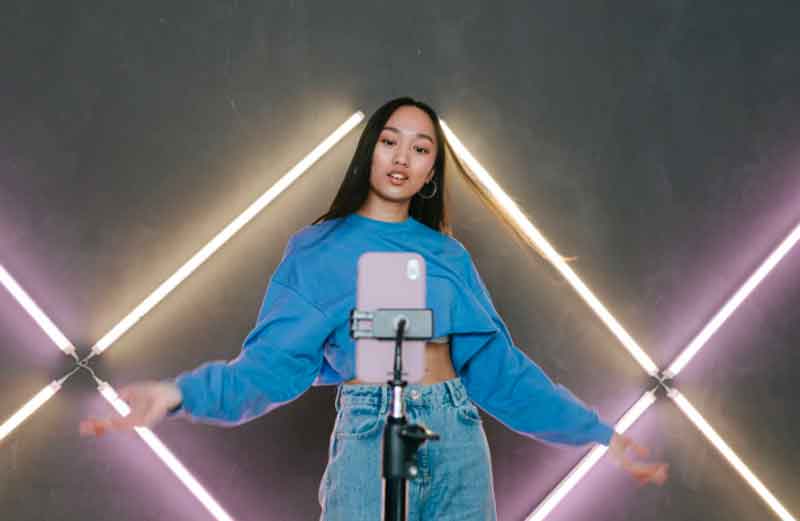 This is a great idea if you want to create memories and have a souvenir with it. You can contact and hire a professional photographer or even a family member or friend if they've got some skills. It can be done alone or invite the people that you care about and have these photos solidify a day to be remembered. Consider a theme that corresponds to your interests, and the photoshoot is a sure thing. After this, you can organize the photos and put them into an album or make a scrapbook that you can always pull out if you want some nostalgia in the future.
8. Bowling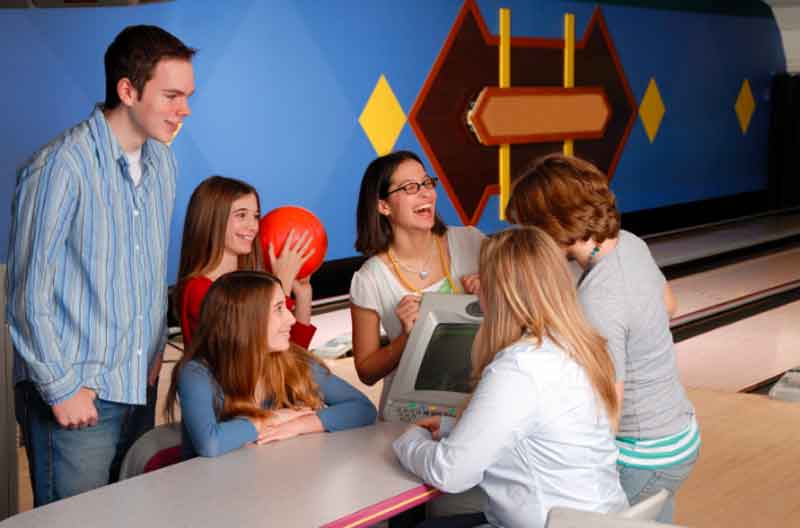 Another classic celebration idea that will surely be considered in planning a birthday celebration is bowling. This is all for the ages, and we certainly understand why. It's fun. It's no hassle at all and it brings good times with your buddies that you play with. Additionally, you can spice up the already fun activity by splitting up and having your own tournament. Aside from the bragging rights that the winners can take home, you can also give them a simple memento that will make them smile and remember that day for years to come. Just make sure you can strike!
9. Mini Golf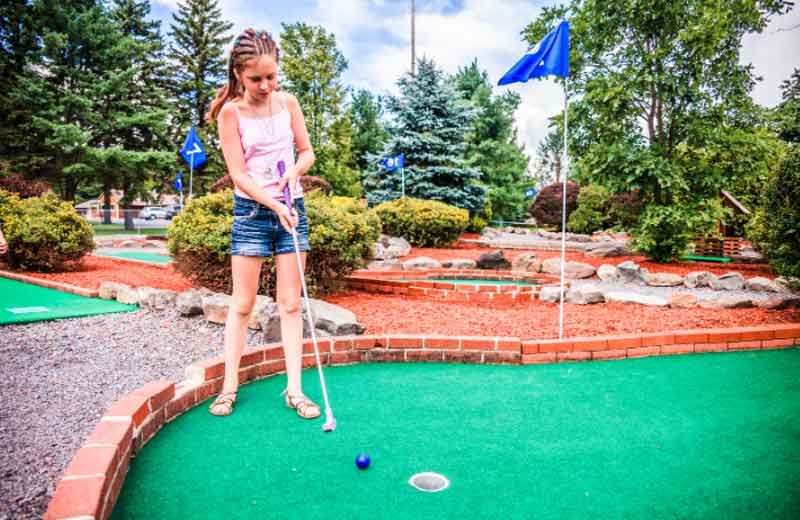 They say playing golf is a complicated one. But what if I told you that you could play it in the most basic way possible? Let me introduce you to mini golf. Yes, you read it right. Mini golf. If you are not aware of this, then you must try this one out, especially since it is your birthday. Try something new! You can do some research about it and look for the nearest mini-golf course in your area. Come with some of your friends and experience a birthday like no other. This is one of my personal favorite 17th birthday ideas.
10. Go Karting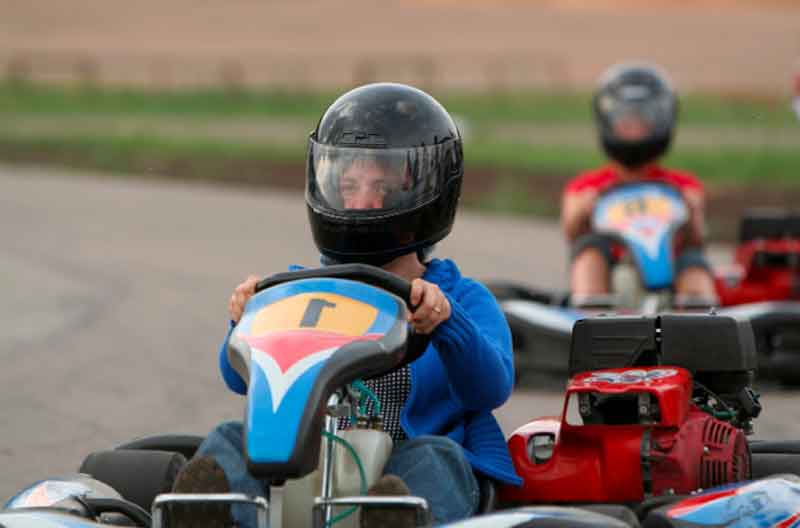 If you want to have a birthday celebration in a different kind of style, then indoor karts should be a part of your consideration. A lot of people, especially teens, enjoy this kind of activity as it is fun, and it brings out the competitive nature in everyone while enjoying it. Make sure to book your private reservation in advance, regardless of whether you plan on keeping the event intimate or inviting a big group of teens to participate in an experience that will get their hearts racing.
11. Birthday Spa
Life can be a little too stressful, even for teenagers just like you, and this is why we highly suggest that you book a spa center near you for your birthday celebration. Pamper yourself with different activities and services that a spa can offer. To add to what is already a great experience, you can have your friends and family members over and join you in celebrating a birthday in a relaxing way.
12. Board Game Night
Playing board games is not boring at all. With the perfect game and the people that you play with, it will surely turn out to be a fun night. To make it more exciting, you can set new rules for each game that you are about to play and have some prizes for the winners and some consequences for the losers. While you're at it, prepare some tasty snacks and refreshing drinks that you can enjoy while playing. Though board games have changed considerably over the years, both classic and modern games may still be great fun for a group of friends or family members to get together and play.
13. Go on a Road Trip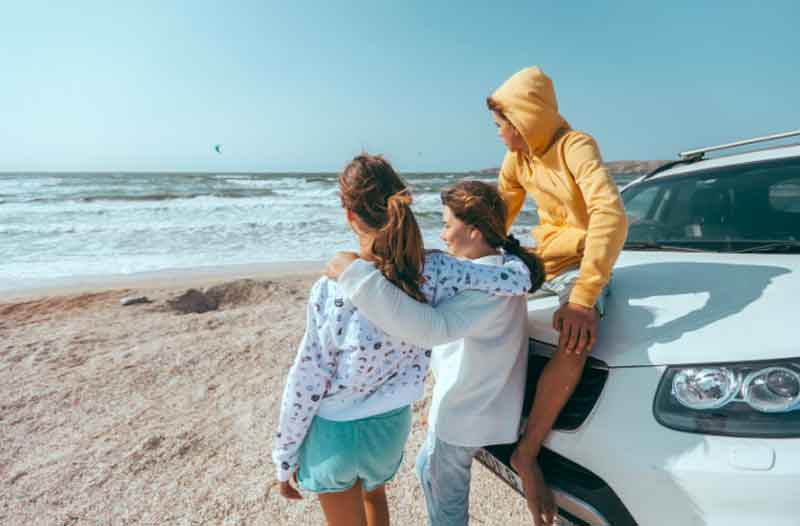 A trip, especially one on the open road, is guaranteed to be therapeutic. If you enjoy spending time with the people you care about most as well as taking in the sights around you, this is an excellent suggestion. Don't forget to bring some snacks and drinks and sort of the ultimate road trip playlist, and you are good to go. Moreover, the old proverb "We only have one life" is accurate in its essence, despite how cliche it may sound; a simple road trip can create memories that will last for years to come, and it is something that you will undoubtedly look back on.
14. Staycation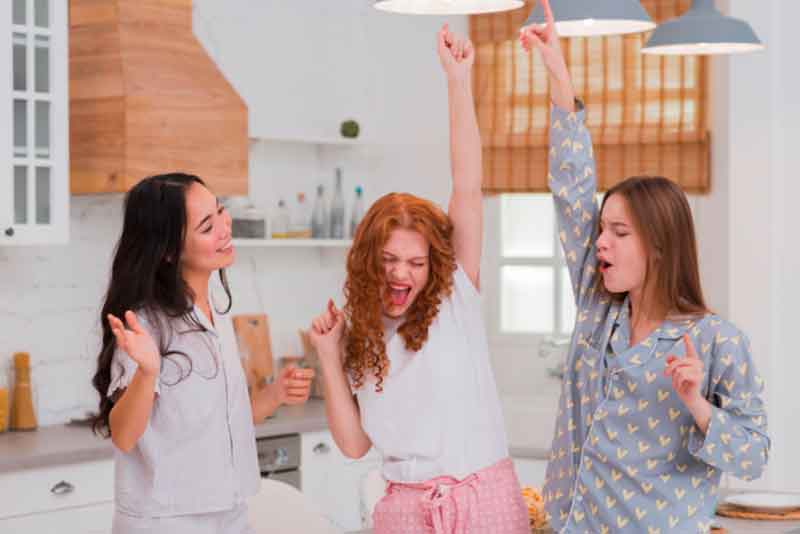 If you want to try something new without putting in too much effort in a new place, a staycation is a great idea. You can book an Airbnb or hotel in a place you've always wanted to go to. This can be done alone, with a friend or two, or even with your family. What makes this appealing is that you can explore and discover new stores, eateries, pubs, and hot locations in a neighborhood you might not frequently visit. Definitely a birthday travel goal!
15. Head to the Ballgame
Treat yourself by watching your favorite team. Whether you love basketball, baseball, or football, this is not a bad idea at all. Aside from that, you will enjoy your special day with a crowd that you share the same passion, which makes it extra special. The feeling of being one, even just for a few hours, will surely be a memorable one that you will remember when you grow old. Just be sure that you wear your favorite player's jersey, and who knows? He might notice you. That is definitely a goal right there!
17. Karaoke Night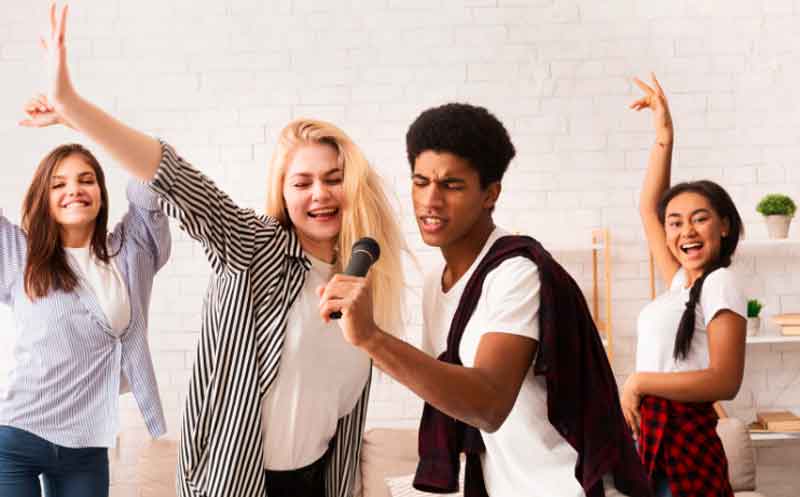 Everyone enjoys singing, and it hardly matters if their singing is in tune. The beauty of this plan lies in the fact that no karaoke equipment is required. Just turn on your TV and use some apps. You can also rent a karaoke room for less hassle. A simple reward for those who achieve the highest score and note is a good way to up the ante and encourage competition while having fun. While you're at it, serve up some tasty treats and drinks to share with your loved ones and let loose with a singalong. You should make a set list and get ready to rock the mic for your birthday karaoke party.
18. Hiking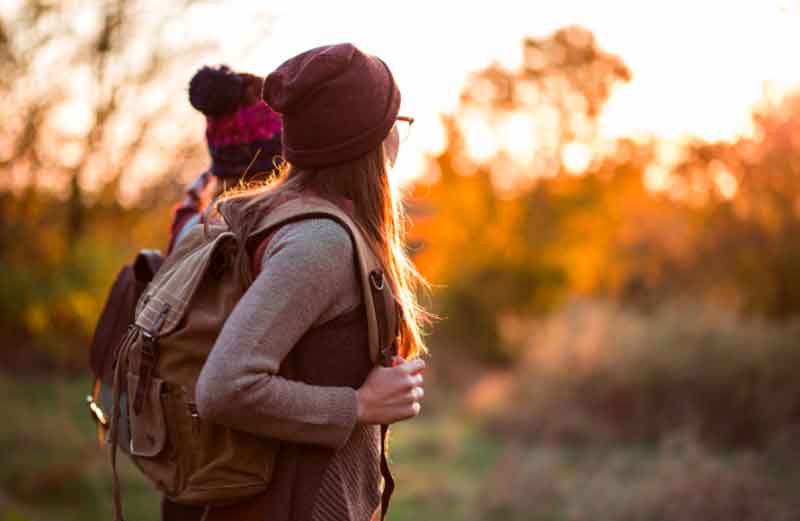 This is the ideal party plan if the celebrants have a fascination with discovery and the outdoors. This is a great way to unwind and take in the beautiful surroundings that this activity has to offer. Also, hiking can be a great opportunity to spend quality time with your loved ones while also benefiting your health. Most importantly, as a 17-year-old starting out on a new path in life, hiking can teach you important lessons that will help you make the change into an adult.
19. Have a Picnic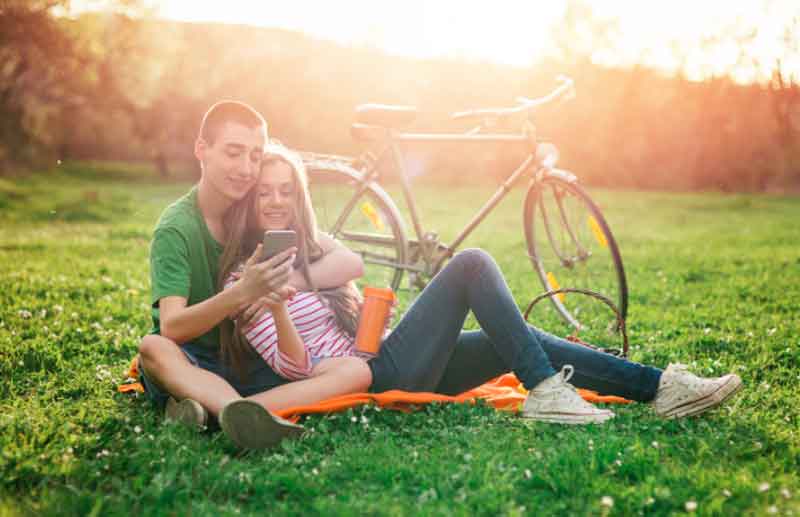 Celebrate your newfound independence by heading out into nature for a day of picnicking with friends or family. A simple picnic with a few snacks and light meals is all you need for a fun time with family and friends. A picnic is a fun and relaxing way to spend time with others and make memories, and what makes it more special is that this is your day to celebrate. You can create new memories with each other and just simply enjoy the company of one another. Your outlook will change as you take in the fresh air, and you'll start to consider all the things for which you have reason to be grateful, including your family, friends, a good meal, and shelter. Make sure to pack plenty of food and drinks, and don't forget a blanket or two to sit on.
20. See a Movie
A night at the movies is always a good time. Choose a new release you've been dying to see, or go for something classic you can enjoy with your friends or family. Rewatch that one film that you will never get tired of watching or be touched once again. Watching a movie will never get old and will always be a classic way of spending special time with the ones that you care about. Seeing a movie does not necessarily mean that you need to go to a cinema or theater for it to see, as you can just surf the internet for sites that provide a wide selection of movies you can watch and enjoy.
21. Go Out to Eat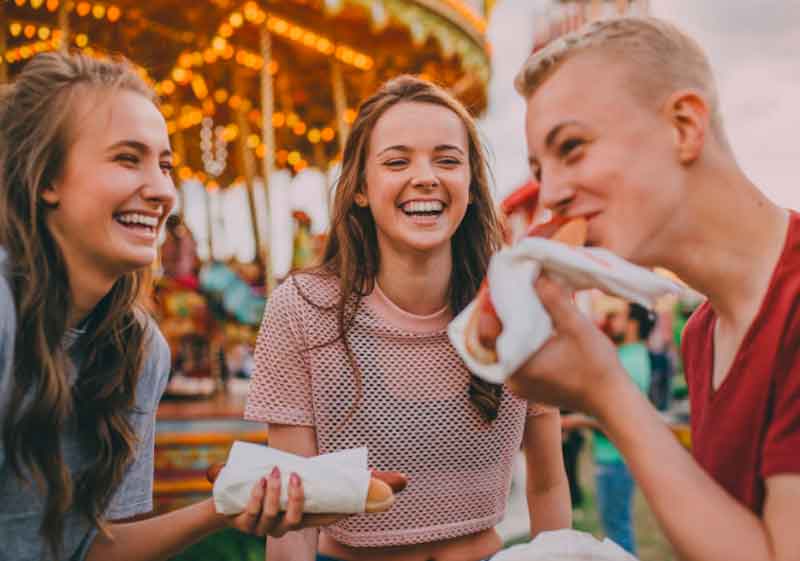 Make your birthday dinner extra special by going out to eat at a nice restaurant. This is especially enjoyable if you can snag a reservation at a place that's usually difficult to get into. Suit up and wear your best attire and be fancy. Eat in fine dining with your friends and enjoy an unforgettable night with high-quality service. Are you feeling adventurous and want to try something new? Open your browser and look for the restaurants near you that offer a unique cuisine that you never tried before. Talking about things that you plan or catching up with your friends and/or family over good food will always be a next-level comfort that we can experience in life. You can never go wrong with eating out as a way of celebration as long as you do it with the people that you care about.
22. Nature Trip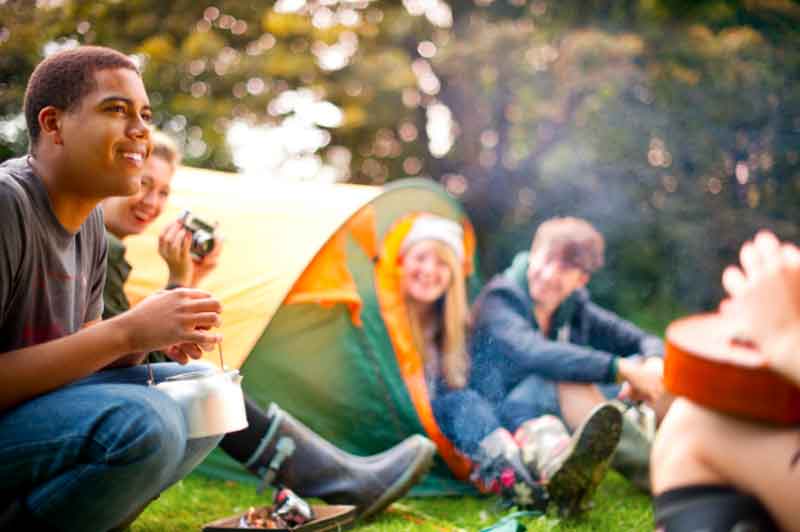 If you are the type of person who loves adventure and exploring new things, then this idea is perfect for you. What makes this idea appealing is that you can go alone, or you can invite your friends over and head out for some adventure. Aside from being enjoyable, spending time in nature improves our mental health and allows us to concentrate and recall things better. Being 17 and transitioning from high school to college may make it difficult for some people to manage stress, but a trip to the outdoors could be quite beneficial. Children & Nature Network reports that a British study cautions that children today's mental health is at risk since they are not receiving the same exposure to the natural world that previous generations did. According to studies, those who are cut off from nature are more likely to experience despair and anxiety, while green spaces reduce tension within minutes. Along the way, you'll see different things and meet interesting people who will help you see life in a new way. You will see how big the world is. When you look at it this way, you'll see that many things are possible, and as a 17-year-old who will encounter a lot of life changes, this will help you discover the path that you want to walk through soon. With the benefits and an awesome way to spend your birthday, this idea will surely be a memorable one and one of the best, if not the best, birthdays of your life.
23. Shopping Spree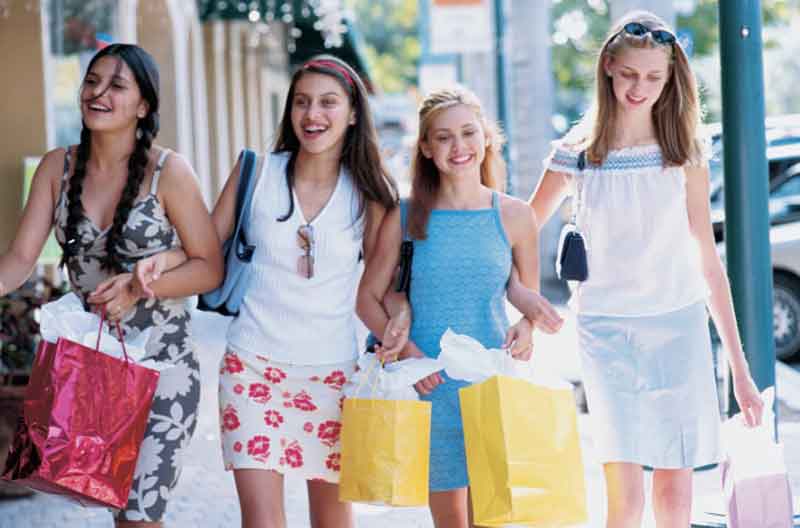 You might be looking for something new or have had your eye on something for a long but haven't gotten around to buying it. If you have a lot of spare money to spend, then going shopping might be for you. What makes this a terrific idea is that you can use your birthday as the perfect justification to buy whatever you want without feeling guilty about spending money on items that you want but might not even need. You can go with your friends, and they might even give you a gift, or you can go by yourself and enjoy the time with yourself. Just be careful not to spend too much money and remember that you need to set limits on the things you buy.
Also Read: List of Gift Ideas for Teenage Girls
24. Museum Tour
Do you ever feel as though you're stuck and in need of some inspiration to lift your spirits? Or did you wake up not feeling to do something tiring, and you just really want to walk and explore new things on your birthday? Even if you don't like history and art very much, this could still be a fun way to spend the day. Museums of art and history can be instructive and fascinating, and they might pique your curiosity about the things we frequently overlook. Also, museums are not just entirely about history and arts or what other people might say is boring. Museums may be enjoyable, despite popular belief. This is especially true when you consider the numerous specialty museums that accept visitors daily. So go ahead and consider the things that you are interested in as there might be a museum near you which you will surely enjoy.
25. Go Camping
You might just want to chill with your friends and talk about the silly things you did in the past. Recreate memories or just be with them in a tight environment. Then camping is surely a good way to celebrate your birthday. In this activity, it does not necessarily mean that you have to go to an isolated place. You can set a camping site in your garden or the backyard, and that's it. Create a campfire to make the most of your evening and then spend the entire night around it telling stories and enjoying delicious beverages, of course. Is it camping if it doesn't include s'mores? This is probably one of the best ways to create memories and get to know your friends more, as you will surely talk about this experience until you get old.
25. Costume Party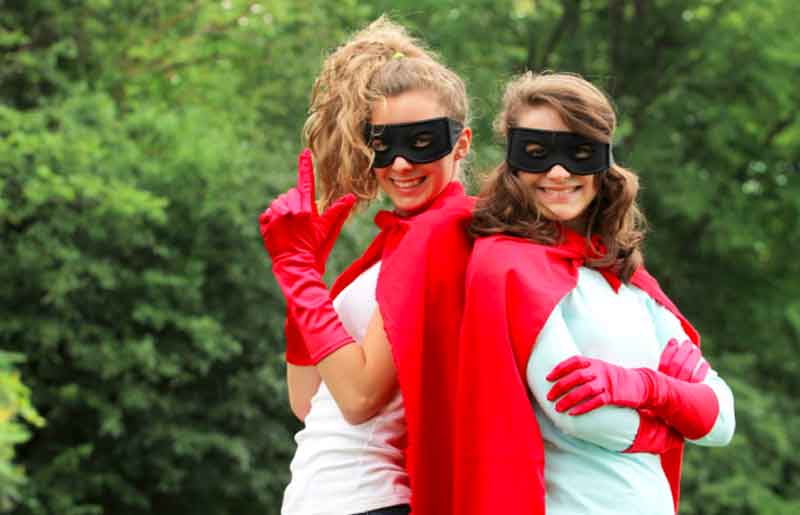 No matter how old you are, throwing a costume party is always a good time. If you're coming up with this kind of idea, it's crucial to think about the things that you enjoy doing and the things that interest you, such as Halloween, anime series, or your favorite TV series (Game of Thrones, Stranger Things, etc.), and even your favorite movie (Avengers, Pulp Fiction, Divergent, etc.). In addition, you can provide your guests with a modest buffet of drinks and snacks that all tie into the theme you've chosen. So, what are you waiting for? Dress up for the best day of your life!
26. BBQ Party
We all love barbecue. Who doesn't, right? Believe it or not, this idea can be fun too! Everyone enjoys digging into juicy steaks and scrumptious pork chops covered in delicious sauces. When you gather around the bonfire and exchange some exciting stories, the mood will light up even more than it already has, thanks to the delicious food. For added fun, have contests to see who can prepare the tastiest steak or who can eat the most from a platter in one minute.
So, fire up the grill and throw a celebration nobody will ever forget.
27. Beach Party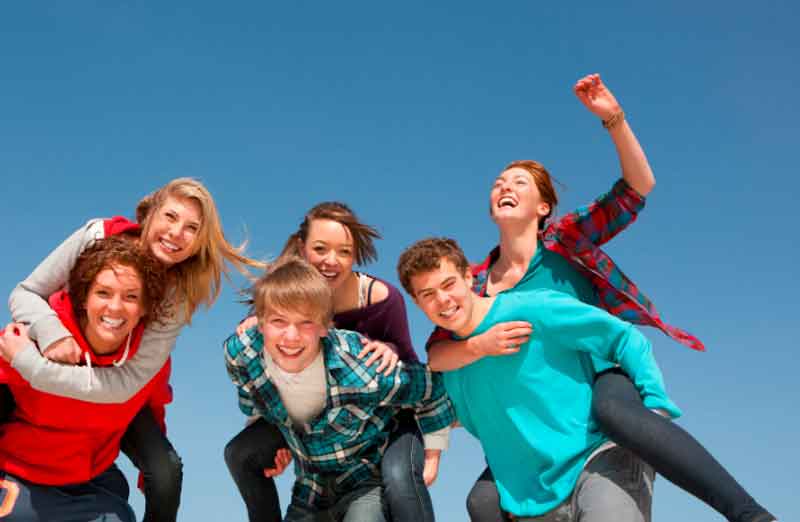 This is perfect for you if you're the type who thrives on outdoor activities while still enjoying and finding peace and serenity while taking in the salt air and sound of the waves. Although this may be common for others, it is still a classic celebration that should be considered. Relax in the sun with a glass of fruit juice and work on your tan. Try some of the local seafood dishes for a true taste of the area and try some water activities.
Have some fun in the sun and put on your best bikini, and gather your loved ones at the nearby beach to celebrate your big day.
28. Movie Marathon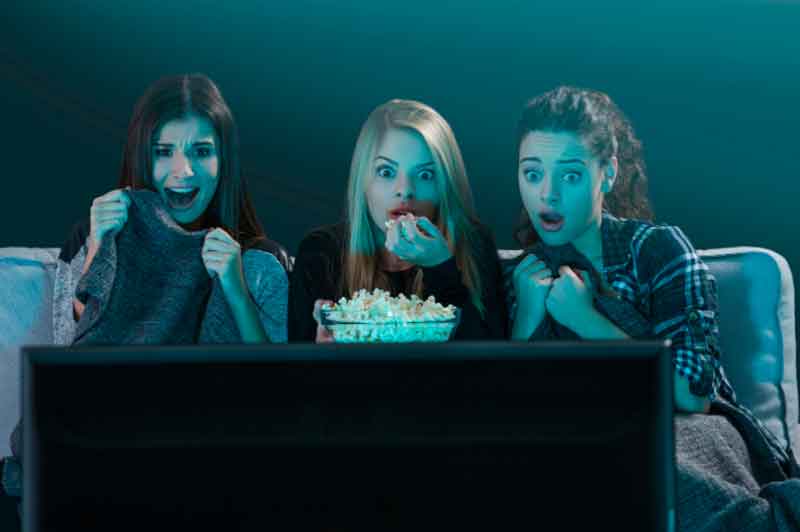 This might sound simple and can be done whenever you want, but it is still a fun idea. If you can provide and set up a projector in your garden or backyard, this can reach new heights of entertainment. You can add a twist by selecting random movies that you and your friends have You can watch movies you've never seen before, or you can watch movies in a genre you despise. And of course, is it really a movie marathon without food? Popcorn, sodas, and finger foods are definitely your go-to. Make sure to have an extra meal and drinks just in case you run out of them.
Prepare for and be ready for a birthday movie marathon, as it will surely be an emotional roller coaster.
29. Video Games
Most teens, especially boys, these days love to play video games. Hosting a video game party will surely be a hit. A gaming console with multiplayer joysticks, snacks, sodas, finger foods, etc., are all that the host needs to provide. It can be set up in a space with a TV and a respectable sound system. Once the game night starts, all the fun will automatically start. This concept is a great idea for those that do not want to put up much effort because it is really easy to pull off.
30. Try Some New Foods
Have you ever wanted something after seeing it on the internet? right! Your birthday is today. This is the ideal way to celebrate your special day because you are craving it. There will always be a recipe guide on the internet, even if you are not very adept at cooking. This is also a great way to improve your cooking abilities, which will be helpful as you get older. Additionally, you can serve the food to your loved ones and let them assess how well your cooking is. Spending your time doing this on your birthday will always be great and will be one for the ages.
31. Zoo Trip
A trip to the zoo will be enjoyable if you enjoy learning about animals. Take in the sights, participate in some of the available activities (like animal feeding), and learn something new from your visit to the zoo. Try some of the food at the zoo because you never know what new tastes you might discover. This will undoubtedly enhance an already thrilling experience. Just do a little research on local zoos and gather a handful of your closest friends and family to celebrate your special day in a memorable way.
32. Make a Reflection Letter About Your Past Year and Set a Goal for This Year
This is a personal one. What lessons have you taken away? Which aspects are you happy to be leaving behind, and which were the best moments? Write it on a piece of paper. By doing this, you will be able to gauge how much you have grown in the past year. Furthermore, you could write a letter that you could look back on a year from now. Where would you like to be? To guide you through the upcoming year, make a list of some of your personal, professional, academic, or other goals for yourself.
33. Buy a Gift for Yourself
Who else is going to buy something that you really want other than yourself? You know yourself better than anyone else. Besides, you have the best excuse. It is your birthday. You can use your birthday as an excuse to treat yourself to that expensive item you've been eyeing, and no one can stop you from doing it. It may be an item that you don't know what to use, but you really want, or something that can be useful or entertaining for you. It doesn't really matter. Go ahead and purchase it. Taking some time out to shop for a present for yourself on your birthday is a wonderful way to celebrate your accomplishments and reflect on your goals for the future.
Also Read: Great Ways to Celebrate Your 19th Birthday
34. Do Charity/Volunteer Work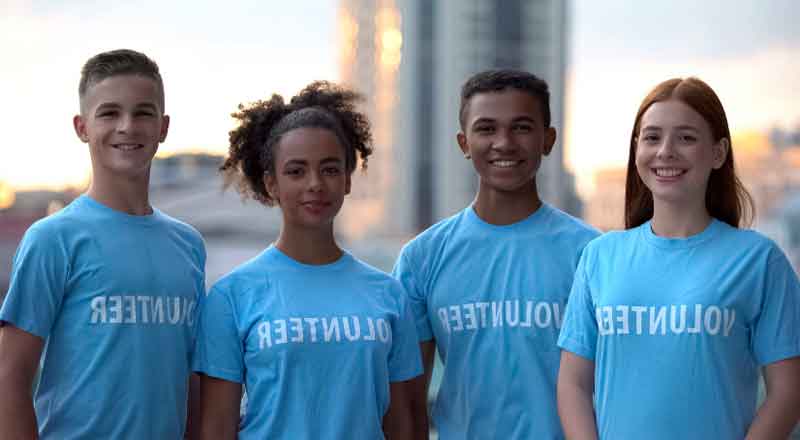 If you want something that is both beneficial and heart-fulfilling, then you should do this on your birthday. Giving is better than receiving, and this is a heart-warming way to celebrate your birthday. Helping others in your own little way can be a big help for them. Make sure to identify the one thing that is closest to your heart, whether you are a pet lover or you sympathize with homeless people or the elderly. You can also invite your family members or some of your friends to do something for a cause on your birthday.
35. Restaurant Hopping
Going on a food adventure and trying out new dishes and your favorites is a fun way to celebrate your birthday. For added fun, you can do a full-course meal in different restaurants. You may also want to try international cuisines that you haven't tried before and gain a new perspective on the taste and style of other regions when it comes to their food. This is also a fun way to bond with your loved ones. As they say, food brings people together, and you will definitely have a blast on this type of adventure.
Wrap Up:
These are just a few ideas to get you started. Whatever you do, ensure you enjoy your 17th birthday to the fullest. It's a special year that only comes around once, so make the most of it!