Planning a party for your little one's 7th birthday can be a lot of fun. You just need to consider what types of interests, games, and themes your little one enjoys. If you need a little help, we've put together an awesome list of 7th birthday party ideas below.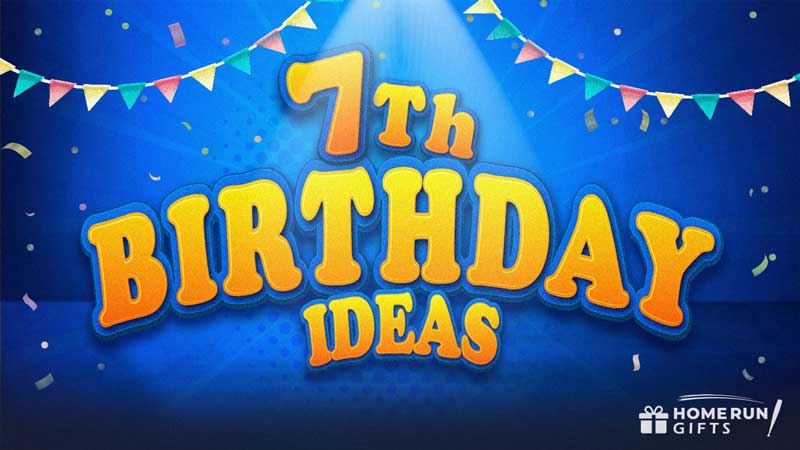 When choosing a theme or idea, it's never a bad idea to ask your child for their ideas and suggestions as well!
1. Science or Discovery Museums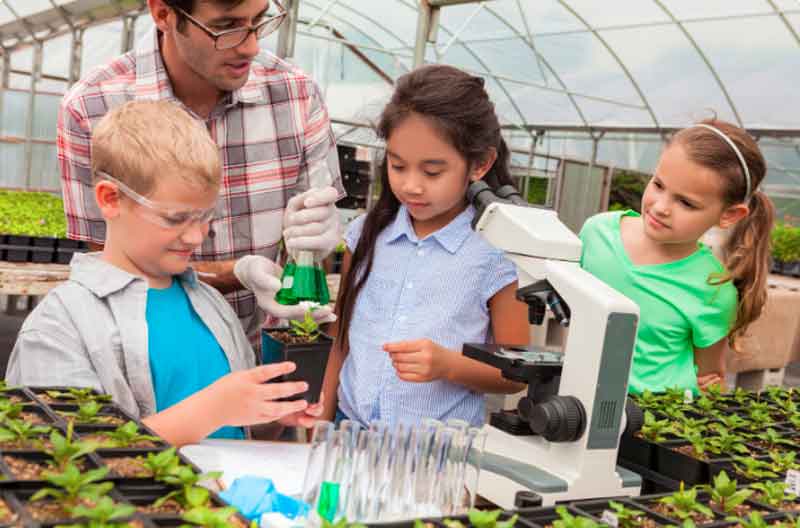 Many cities have hands-on museums for children that offer party packages for birthdays. Your seven-year-old would love the opportunity to explore, learn, and play with their friends at one of these locations. If your community doesn't have one, but there is one close enough for a day trip, consider limiting his guest list to one or two children and traveling for the day instead of hosting a large party. The experience of traveling with two special friends and sharing this day with them will greatly outweigh any sense of loss he may feel over not having a large number of children present.
2. Mock Campout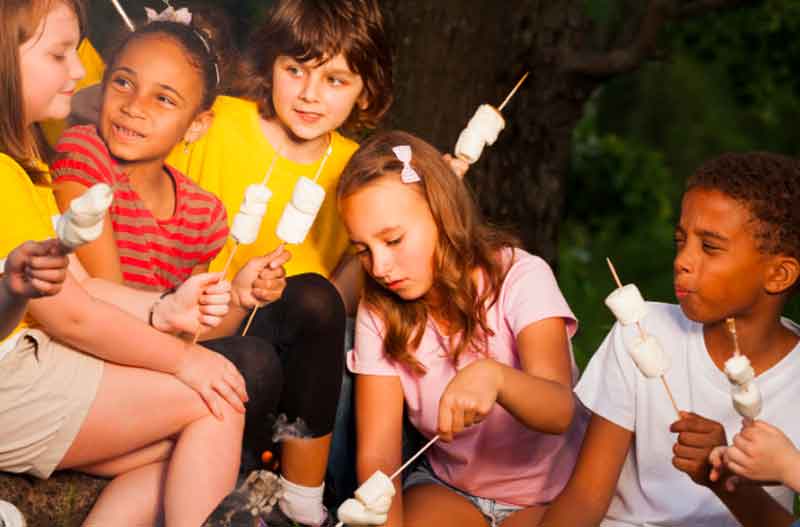 Set up your tents, pull out your sleeping bags, and start your campfire! Your seven-year-old and her friends will love pretending to camp out in your backyard. Not ready to camp with a group of seven-year-olds? No problem! Create the experience of a campout, but have parents pick your guests up before bedtime! Roast marshmallows over the campfire, make s'mores, tell fun stories around the fire, and let the children play in the tents all evening. Before it gets dark, let them go on a nature hunt, looking for bugs, birds, sticks, and plants of every kind. They can use the sticks, rocks, and plants that they find to create artwork to take home!
3. Bounce House Party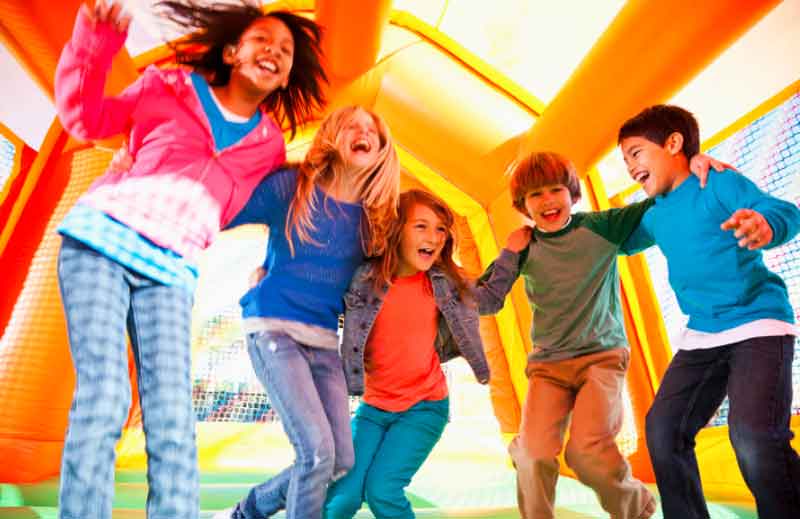 Kids love bounce houses! Most communities have inflatable rental companies that will rent out one or more inflatable bounce houses, water slides, or obstacle courses for your party! They bring the inflatables to you, set them up, and then come back to pick them up after the party is over. Children have a blast jumping and playing with little to no additional activities needed. Just add refreshments, and you have a party your child will love! Costs vary from one company to another but tend to be worth it as it allows the parents to enjoy the party with very little stress of planning.
4. Trampoline Park Party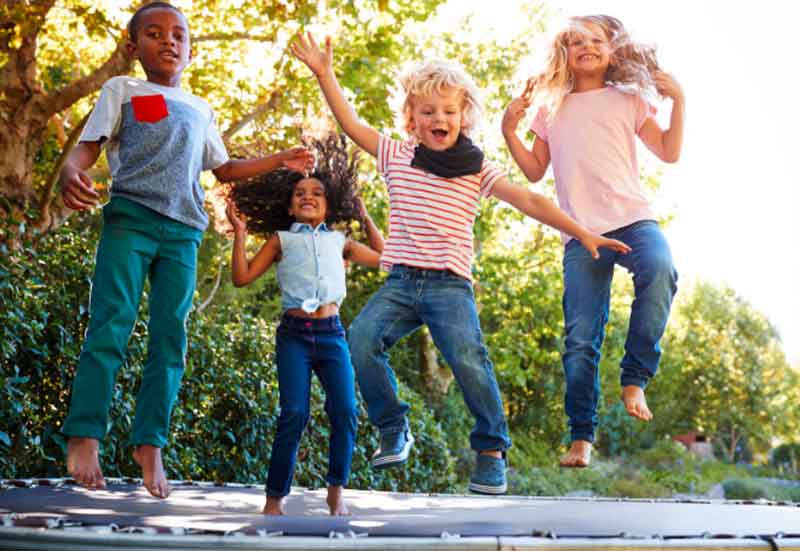 Trampoline parks are popping up in almost every town, and they are a definite favorite for birthday parties! Whether you are just inviting a few friends to go jump as an informal birthday party or booking a party room and using one of their party packages, it is going to be a great day! Birthday parties at venues such as this are low-stress and require minimal preparation. Typically you do not need any decorations or party favors at an event such as this. Parents just have to book the party and then watch the kids do tricks!
5. Ninja Warrior Party
With the popularity of American Ninja Warrior, Ninja parties have become all the rage! Ninja gyms are opening up all across the country, and most offer birthday party packages. If you don't have a gym near you, you can use a variety of household or outdoor items to create a ninja obstacle course for your child and his guests. Recruit a teen or a dad to "coach" the kids through exercises to warm up and then guide them through the course. After their workout, they will be ready for rest and refreshments! Your guests will be talking about this party for weeks!
6. Pet Shop Party
Kids love puppies and kittens, so I know your seven-year-old will love having her own pet shop for her birthday party! You can determine how big or small this theme can be! Going big? Contact your local humane society and ask them to bring pets who need a little extra love for the afternoon. Want to go a little smaller? Bring out the stuffed animals and let the children pretend to have a pet shop. You could ask your guests to bring pet supplies to be donated to the local humane society or an animal shelter in honor of your child's birthday.
7. Movies Party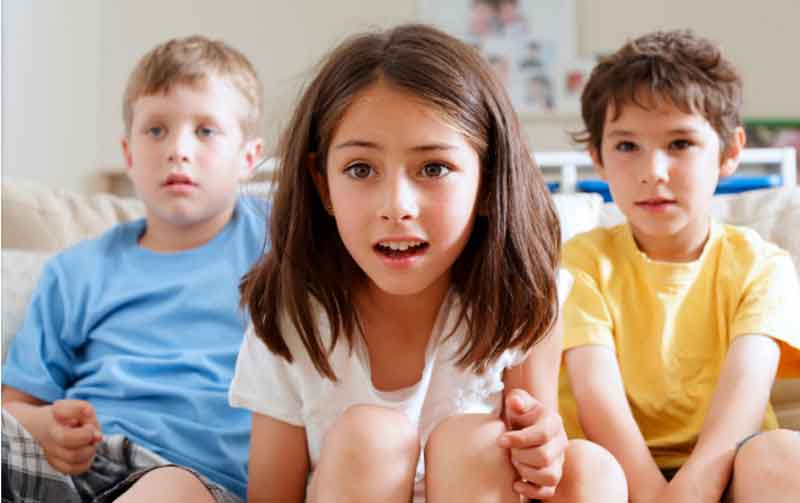 For a low-maintenance and stress-free birthday party, contact your local movie theater. Most theaters offer party packages during the morning hours before their regular showtimes begin. At our cinemas, you can rent a theater before noon any day of the week, and they will play a current release or allow you to select from a library of movies from the past. Their package includes a kids' popcorn and drink for each child. For a small fee, parents can watch the movie and purchase concessions as well. Some theaters have a party room for cake and gifts after the movie, while others let you do gifts in the theater.
8. My Friends Have Talent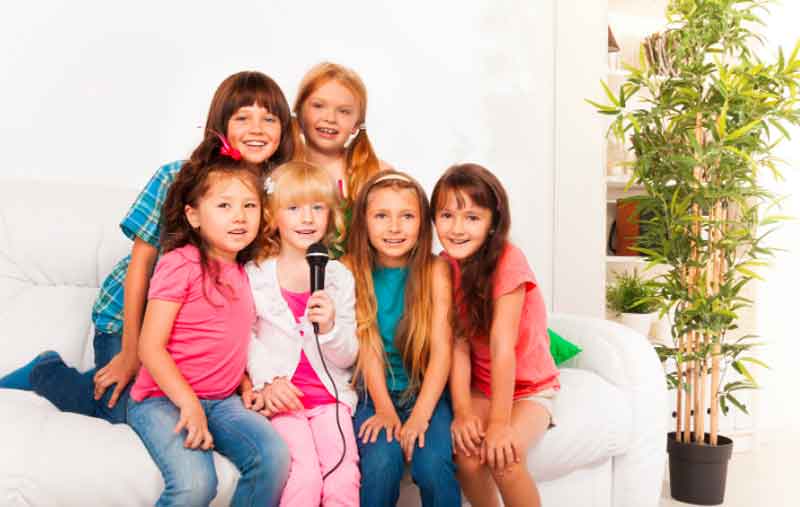 Children love to put on shows for their parents. For this birthday, your child and their friends can spotlight their talents with a variety show! Pull out dress-up clothes, toy instruments, toy microphones, and any other props you can imagine. When children arrive, they can work together to make up dances, create skits, or prepare songs to sing together. Recruit a couple of volunteers (parents, older siblings, etc.) to be your "stage managers" and announcers for the show. Let the children's imaginations go wild as you and the other parents sit back and enjoy the show.
9. Gymnastics Party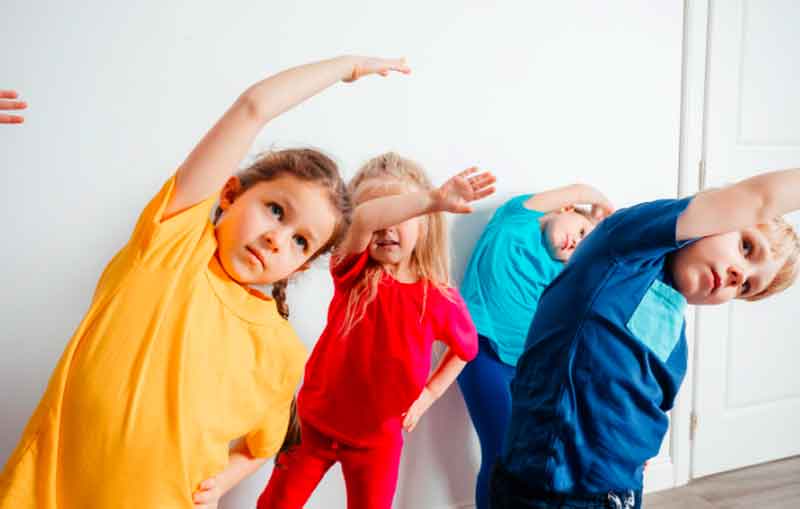 Does your child love to tumble? Does she spend more time upside down than right side up? Many communities have gymnastics gyms that will host birthday parties. In most cases, a staff member supervises and instructs parents and children on how to safely use the equipment. They may even teach a basic gymnastics lesson for your guests as well. Costs will vary from gym to gym, but a party like this requires very little planning or decorating on the parent's end. Most of the time, you will provide the cake and refreshments, but one of our gyms actually even takes care of that part for the parents!
10. My Favorite Things Party
It is your child's special day, so let's make it all about him! What is his favorite color? What is his favorite sport? What is his favorite food? Incorporate as many of his favorites into his party as you can. Decorate in his favorite colors, serve his favorite snacks, and play his favorite games. Letting him help you plan the party will be a special bonding experience for the two of you and make him feel heard and seen! Share the theme with your guests and invite everyone to wear your child's favorite color or his favorite sport/team.
11. Hotel Slumber Party
Every kid loves the chance to sleep at a hotel. Invite a couple of your seven-year-olds closest friends and get a hotel room for the night. Let them swim in the hotel pool, eat "junk food" as they watch a movie in the hotel room, and enjoy the continental breakfast the next morning. Although a hotel stay can be expensive, you are saving money by not purchasing decorations, party favors, or supplies for games and activities for a party at home. It will be a unique slumber party your little one will always remember!
12. Jurassic Park Archeological Party
Seven-year-olds can pronounce dinosaur names better than I can, so I know they would love a Jurassic Park party! Grab as many toy dinosaurs as you can find and hide them throughout your yard to create your own Jurassic Park. You could even recruit a few volunteers to wear inflatable dinosaur costumes and roam around the party as well. Use wading pools filled with sand and dinosaur bones to allow them to experience an archeological dig. Many craft or toy stores have dinosaur egg or dig kits that you can purchase if you choose. This party theme will lead to hours of play and exploration!
13. Mermaid Lagoon Party
Your birthday girl will love her special day at her very own Mermaid Lagoon! Turn your party space into a magical sea where mermaids and their sea friends dance and play. Seashells, sparkling jewels, and glitter are the perfect addition to your decorations. You can use bubble machines to create an underwater feel in the room. Recruit volunteers to help create fancy hairstyles and mermaid makeup for your daughter and her guests. Provide hair and body glitter for them to add to their mermaid styles. Your daughter and her guests will love this magical afternoon. If you're looking for 7th birthday party ideas for girls, this is one most girls will love!
14. It's a Pirate's Life for Me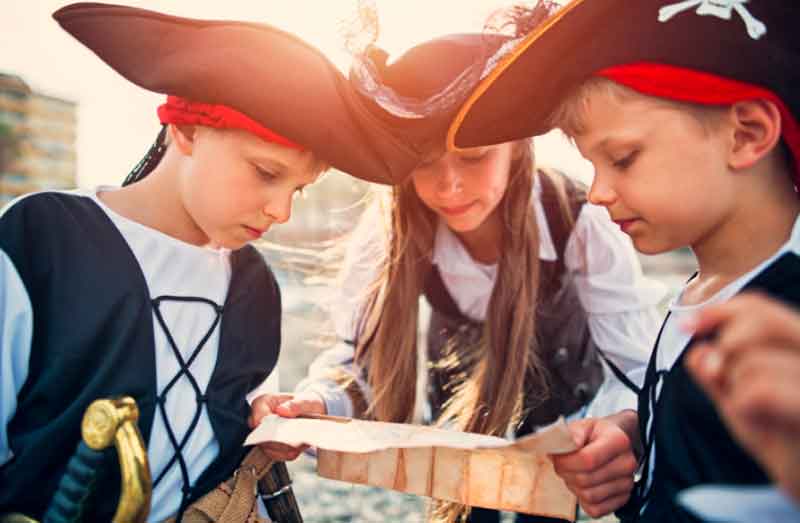 Ahoy, Maties! It is time to celebrate your seven-year-old pirate. Your son and his friends will have a swashbuckling time searching for hidden treasure. Find a treasure chest and fill it with candy, snacks, small toys, and gold coins. Hide it and then create a map where X marks the spot, but look out for obstacles along the way! Recruit volunteers to block their paths with fun challenges. Once the treasure is found, the children can divide out their plunder and prepare cake and gifts! This will be a party your child and his friends will remember forever. This is one of my personal favorite 7-year-old birthday ideas.
15. SEVENth Inning Stretch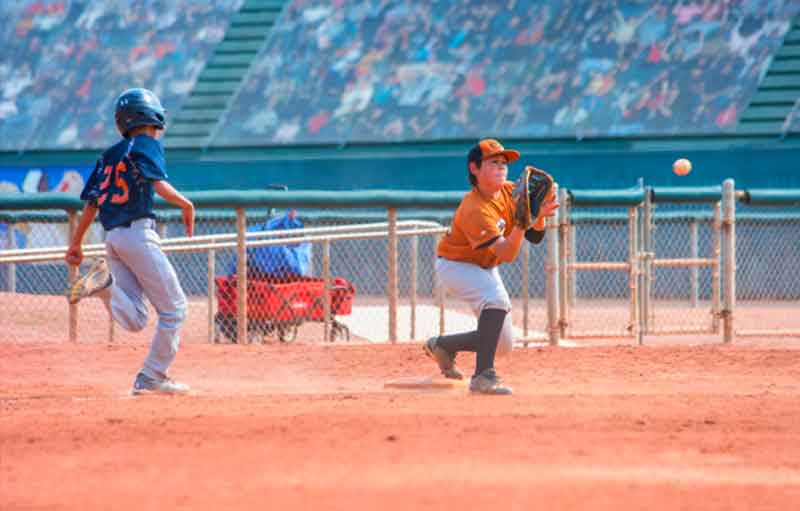 It's time to PLAY BALL! Many communities have public parks with baseball fields where children can play during the off-season. Gather up the birthday child and their friends and spend the afternoon playing baseball or softball. Most of the parks have shelters you can reserve for your refreshments and gifts. Decorations can be minimal, and party favors can be simple such as baseballs, sunglasses, or ball hats. Along with your cake or cupcakes, you can serve concession stand favorites like nachos or hotdogs. Your little one will think this party was a GRAND SLAM, and everyone will walk away winners after a day of family fun.
16. Beach Blast Party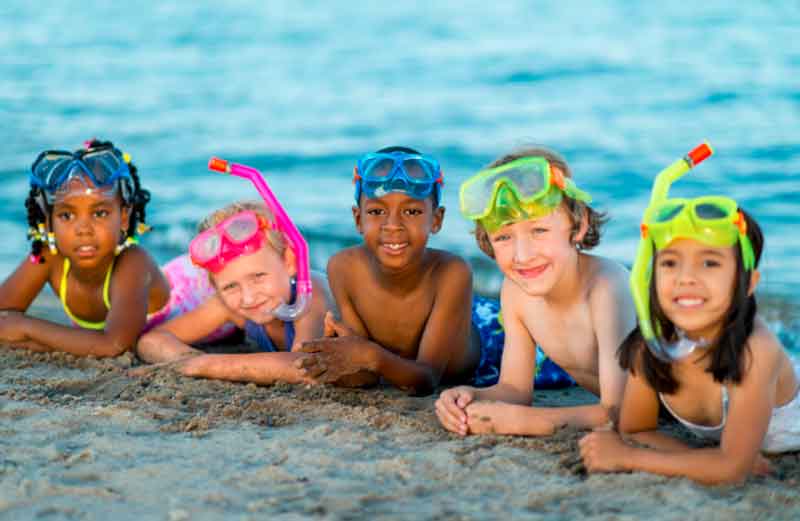 Grab your beach balls, sand pails, and goggles and get ready for an afternoon of water fun! If you don't have access to a pool, turn your backyard into a beach with inexpensive wading pools filling half of them with sand and sand toys, and the rest with water and pool toys. Children will spend the afternoon splashing and playing as parents visit with one another and supervise the fun. Children and adults can play in the sand, building sand castles. Before the party, hide shells in the sand for children to find and take home as their party favors. This is also one of our favorite 9th birthday party ideas. It's really a great idea for kids of any age.
17. Sailing the SEVEN Seas Party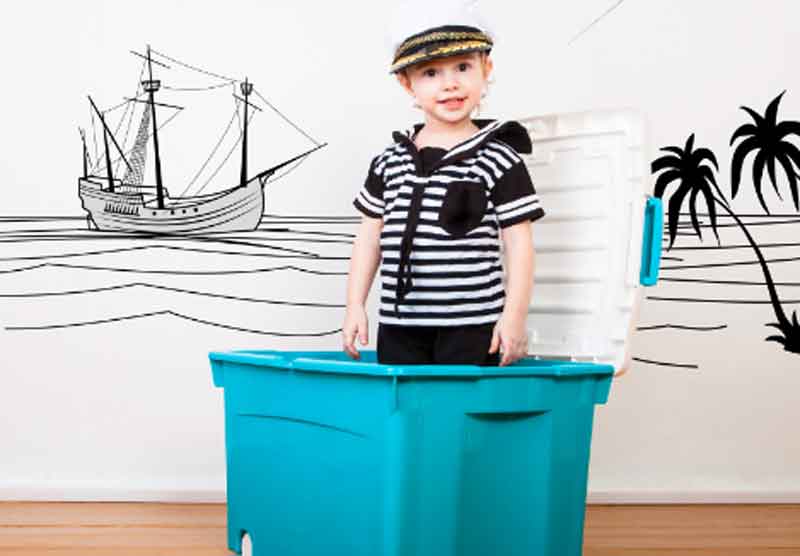 Your little Captain will lead his crew of adventurous sailors on a fun nautical adventure as they sail the SEVEN seas. Decorate your party space with anchors, lifesavers, and sailboats. Create a play area where they can pretend to navigate a trip across the Seven Seas. Provide maps, monoculars, binoculars, compasses, and other sailing tools for their play. Donuts make cute lifesavers for your refreshment table. You can also serve Swedish Fish and goldfish along with your cake or cupcakes. To stretch your budget, use the sailing tools used during play as their party favors. Your little one and his friends will sail the day away!
18. To Market, to Market Party
What little one wouldn't love to have a whole market at her birthday party? To prepare, you are going to set up a variety of booths where the children can "work" as they play marketplace together. A fruit stand with play or real food, a bake sale with toy cakes or real snack cakes, a jewelry stand where they can make their own items or "buy" small jewelry items, and more. Be creative in choosing your booths. Your child can greet her guests with reusable shopping bags and play money that they can use to purchase the items that will end up being their party favors at the end of the party.
19. SONIC the Hedgehog Theme Party
My son's favorite character is SONIC. He loves to race around the room, pretending to be SONIC and his friends. For his party, we set the basement up like a movie theater for him and his guests. My older children worked the concession stand where the guests could choose their favorite boxed theater candy, popcorn, and a drink. One of my children greeted the guests at the "box office" and gave them tickets to see the movie. Once everyone had chosen their snacks and settled into their seats, we dimmed the lights, and the movie began. They laughed and cheered together as they watched!
20. Party on Peppermint Lane
Does your seven-year-old have a December birthday? Add a little holiday pizzazz to his birthday by hosting a party on Peppermint Lane. Decorations of candy canes and peppermint candies, large and small, will create a festive space. Line your driveway with tall candy canes found in most retailers during the holiday season. Provide a hot chocolate bar with peppermint spoons and plenty of marshmallows of all shapes and sizes. Grab a variety of candy canes in all different flavors and have a taste-testing activity where guests can vote for their favorites. Let them choose a few to take home with them as their party favors.
21. Basketball Party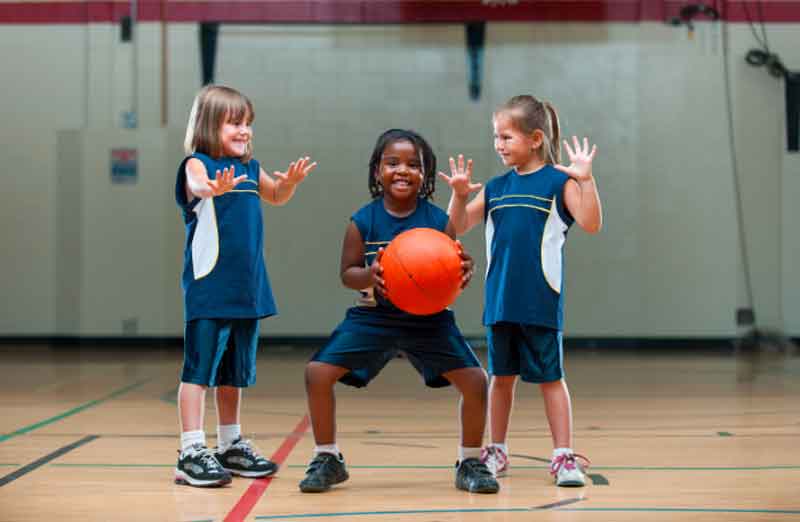 Is your seven-year-old a basketball fan? Most communities have a public gym that can be used for birthday parties. Do you know a teen that plays ball on a school team? Ask them to come to the party and do a quick lesson, running simple drills with your child and their guests. After the drills and lessons, let the children have time for free play in the gym. Small basketballs are the perfect party favors for your guests. Simple refreshments of concession-style food such as popcorn or nachos, cake, and gifts are the perfect end to this fun-filled party!
22. Pokemon GO
Does your seven-year-old love Pokemon? Let's spend the afternoon hunting and battling with our friends and family as we celebrate his birthday with a Pokemon Go party! Parents will need to download Pokemon GO and create accounts for this party. Most downtown areas or college campuses have a high number of Pokemon Stops and Gyms in condensed areas. Divide your guests into teams with at least two responsible adults per team. Everyone will travel together, but the teams will allow all of the children to get turns with the app. Let the children take turns catching Pokemon, battling at the gyms, and searching for Pokemon Stops. End your adventure with cake and gifts.
23. Pink and Pretty Party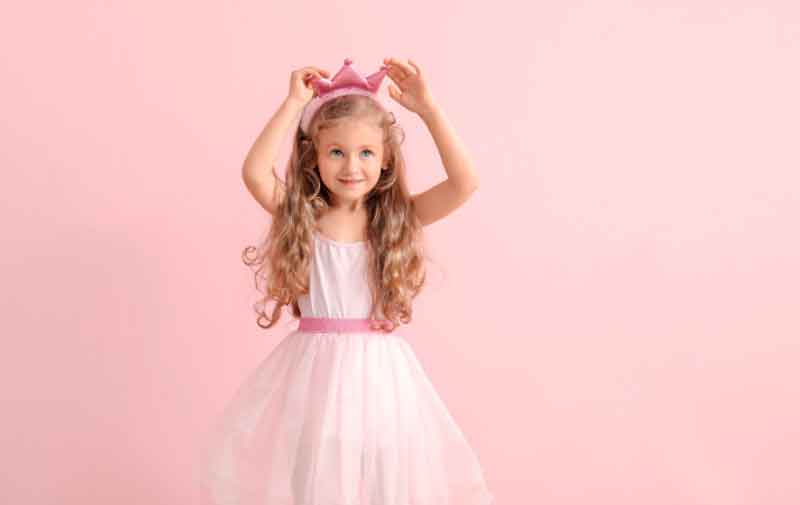 Your princess will love this party filled with all things pink! Balloons, streamers, flowers, jewels, and tiaras with pink accents will create a beautiful scene as you celebrate your Pink and Pretty Princess. Recruit volunteers to polish nails, create fancy hairstyles, and do makeup. Provide dress-up clothes and host a fashion show and photo shoot once everyone is fixed up! Children's costume jewelry will be the perfect finishing touch for every outfit and will work as your party favors! Fancy refreshments such as tiny sandwiches, fruit kabobs, and individual cakes make the perfect end to this perfect party!
24. Where the Wild Things Are
Is your seven-year-old a little monster? Celebrate her special day with a party that highlights the classic children's book, Where the Wild Things Are. Provide craft supplies such as chenille stems, craft pom poms, and googly eyes, and let the children create their own monsters. Collect two shoeboxes per child and let them decorate their own monster feet! They can wear them as they stomp around in a monster parade. You can make a Monster feast with eyeballs (grapes), gummy worms, and other spooky treats. Take your time and read the book to the children as they eat their goodies.
25. The Cat in the Hat
Create a magical and amusing party with The Cat in the Hat! Kids love Dr. Seuss and his crazy stories. Select your activities and decorations based on your child's favorite Dr Seuss books. If he loves Go Car Go, a race car station is a great activity. Hang mismatched socks along a clothes wire as a birthday banner for Fox in Socks. The land of Dr. Seuss gives you the opportunity to be creative, use your imagination, and have fun! You can serve green eggs and ham if you are extra adventurous! Children and parents alike will love this whimsical theme.
26. Meet Me at the Pumpkin Patch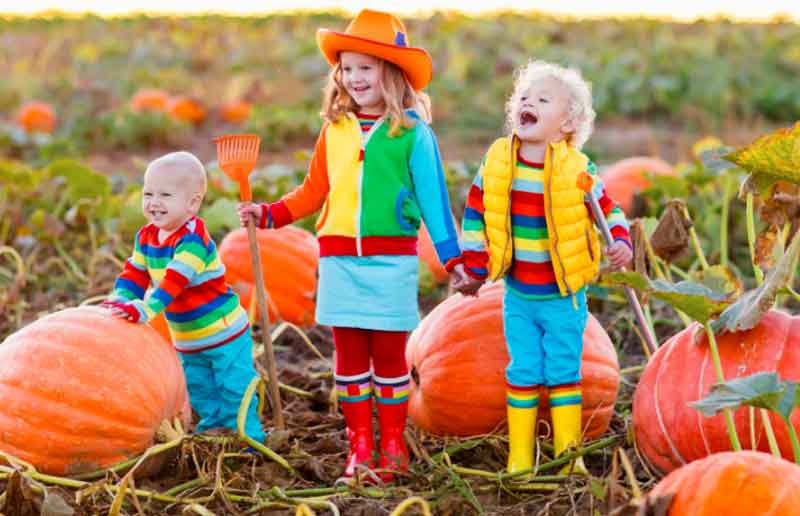 Everyone loves a pumpkin patch! Check on party packages offered by your nearest pumpkin patch. Many patches offer hayrides, corn mazes, playgrounds, petting zoos, and more for an extremely affordable price. Children will enjoy the variety of activities as parents assist with supervision. Clearly mark on the invitation what you intend to cover as part of the party and what parents will have to cover as optional activities. You won't have to worry about decorations or favors for this party, so your only cost will be the cake and admission to the venue! It will be a fun time for everyone!
27. Let's play!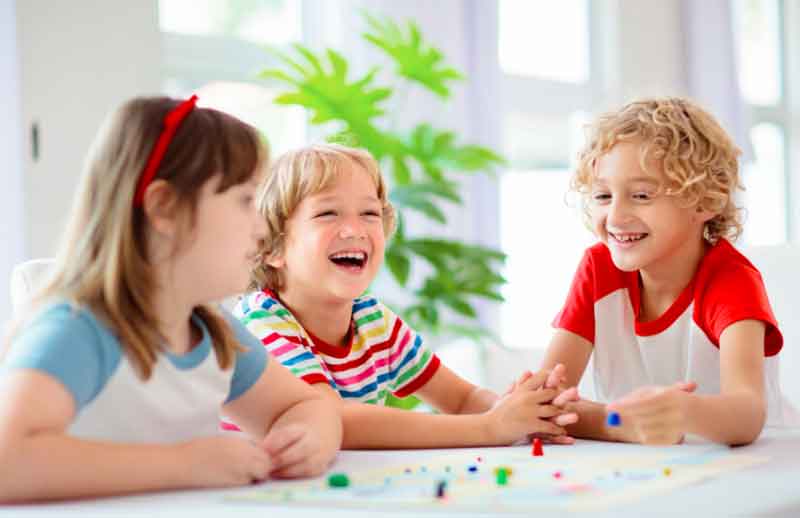 Gather your child's favorite board games and invite all of his friends for an afternoon of gameplay. This can be a casual afternoon where children move from one game to the next, or you can recruit volunteers to help with each game and rotate in a more organized fashion. Want to be even more creative? Make a lifesize game board on the ground and let the children be the game pieces. Choose any game to imitate or make up your own. Be creative and have fun!! Decorations for this party can match the colors of your child's favorite games or you could even use the actual game boards and pieces.
28. Emoji Fun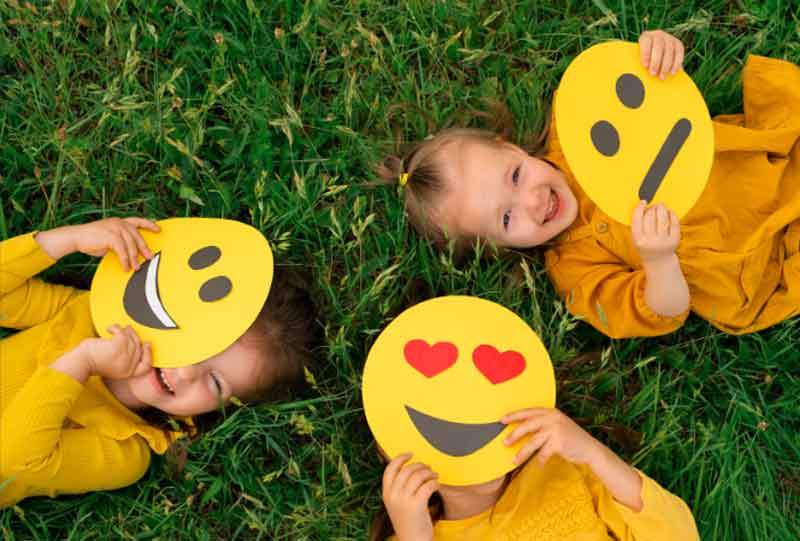 Everyone loves emojis! An emoji theme is on trend currently, which should make it easy to find decorations and party favors in most party supply stores. When it is time for refreshments, provide round sugar cookies and tubes of icing for the children to decorate their own emoji cookies. Children will love a silly game of charades acting out different emotions. Provide paper plates, markers, funny face stickers, and popsicle sticks for the children to use to make emoji or funny face puppets. Most craft supply stores will have emoji beads that you can provide for them to make bracelets or necklaces to take home with them.
29. Ice Cream Dreams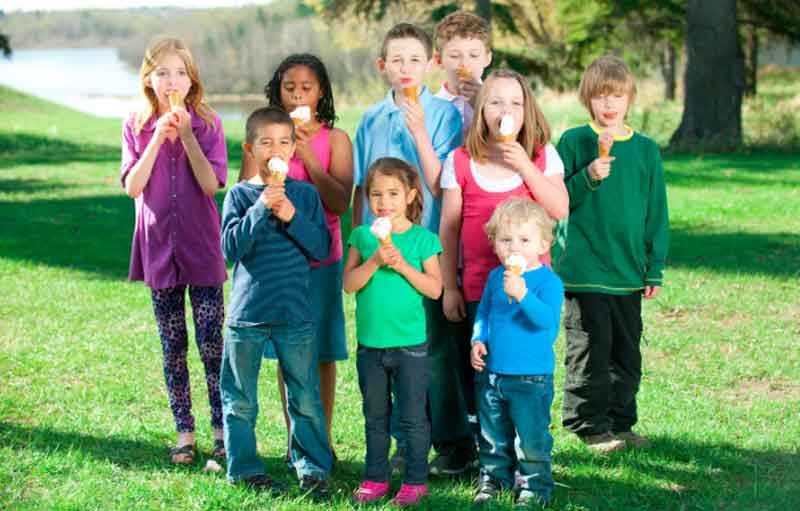 I scream, you scream, we all scream for ice cream! Your seven-year-old and her guests will definitely be screaming for ice cream at this sweet party! Get creative with your decorations using bowls, sundae cups, ice cream cones, and craft pom poms of all sizes to create ice cream cones and ice cream sundaes. You cannot have an ice cream party without an ice cream sundae bar! Offer a variety of ice cream flavors and toppings and allow the children to build their own sundaes! Your birthday girl and her guests will have the SWEETEST time creating their masterpieces and then eating them.
30. Giddy-up Cowboy!
Find your cowboy boots and hat, and get ready for a western adventure! Many party supply stores will have cowboy hats and bandanas you can purchase as party favors. Greet your guests with these items to get them ready for the day. If you live near a horse farm or have a friend who has a horse, a short ride or even just a photo sitting on the horse would be a great addition to this party. Your guests can practice their roping skills by lassoing a barrel, bucket, or cut out of a bull. Everyone will shout "Yee Haw" for this party! This is a great idea for boys!
31. Pretty, Pretty Princess
Hear ye, hear ye! You are cordially invited to a Royal Ball where you will meet all the princesses of the lands. Your princess and her royal friends will love dressing in their finest clothes and gathering together to celebrate her special day! You may even choose to invite some of the more famous princesses if you have a local costume rental company and access to volunteers who would attend. The more elaborate the decorations, the better for this celebration. Jewels and crowns, thrones and beautiful centerpieces, and more will add to the experience. Just make sure you don't lose your slipper as you dash away at the end of the party!
32. Meet the Superheroes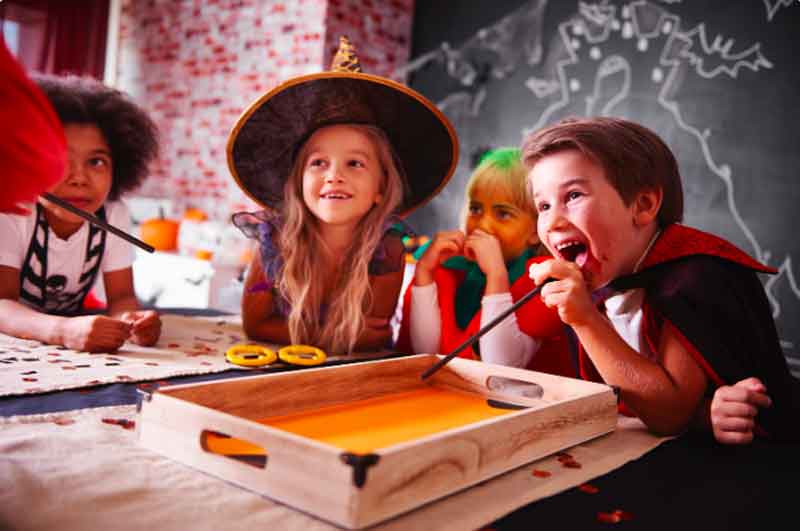 Calling all Superheroes! It is time to celebrate your SUPER seven-year-old! Your child and his guests can come decked out in their superhero gear for this event. Do you have some men or teen boys willing to come in costume as well? Organize a Meet and Greet where the children get to meet their favorite heroes in person! Superman could even do a Superhero Basic Training, teaching the kids a few skills of the trade and helping them practice their own superpowers. Clark Kent may want to write a special article featuring your child and his friends. He can give it to them as a keepsake from this special day!
33. Minion Party
After seeing Despicable Me, everyone wants an army of Minions to be their sidekicks! Use empty toilet paper rolls, blue and yellow construction paper, and googly eyes to let the children make their own Minions. Twinkies with edible googly eyes make the cutest Minion treats. No Minion celebration is complete without a DANCE PARTY. Crank up the tunes and let your guests dance the night away. Minions are also always up to mischief. Paint clothespins to look like Minions and hide them throughout the party space before the party. By the end of the party, the person who has found the most Minions wins a prize!
Popular Article: Great Birthday Ideas for 10-Year-Olds
34. Robot Party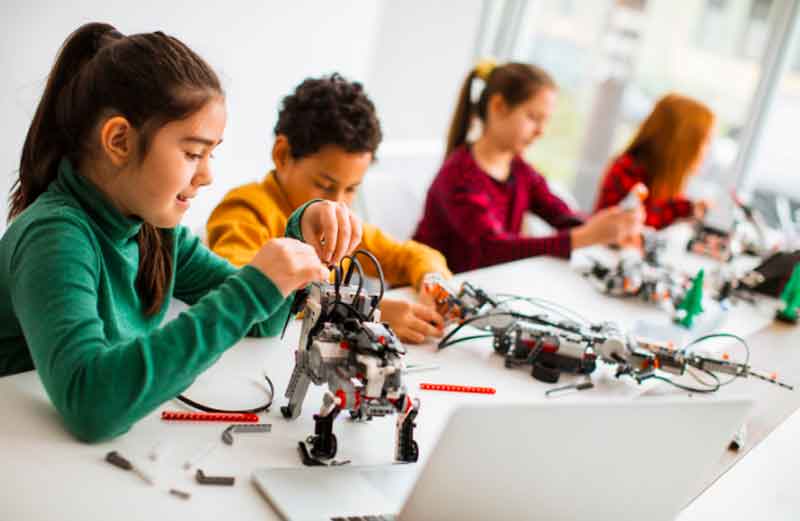 My little boy loves robots and would love a robot party for his upcoming birthday! He is constantly using cardboard boxes to turn himself into a robot or to build a robot which gives me a great idea for this party theme! For this to work, start planning months in advance or put out an all-call for your friends and family to save up their recyclable cardboard boxes and tubes. Provide paint, glue, construction paper, and lots of space as your child and his guests create robots of their own. Parents can assist as needed, but let the kids take the lead, and you will be amazed at the final creations!
35. Pasta Party
My daughter's favorite food is spaghetti, so when I asked her what she wanted for her birthday, it was no surprise that she wanted pasta! We decided to try something unique and did a whole pasta theme! We decorated the party space to look like an Italian restaurant with tables, chairs, breadbaskets, and, of course, spaghetti and meatballs. The children made necklaces out of macaroni noodles dyed in a variety of colors. On our pasta bar, we served a variety of breads, pastas, and sauces for the children to try. We played "Pin the Meatball on the Spaghetti" and sang "On Top of Spaghetti." The children pretended to run the restaurant, taking turns being the hosts, musicians, and wait staff.
36. Derby Party
Does your seven-year-old like horses? If so, consider hosting a Derby Birthday Party! Purchase stick horses or make your own with wrapping paper rolls and paper lunch bags for the heads. Let the children choose their horse and make up a name for it. Every child will be a jockey and race around the track on their horse. Decorate with roses, horses, and Derby hats. Play videos of past Derby races for the children as they eat their refreshments. Do you have access to live horses? Find a way to incorporate them into your day as well!
37. Rock, Paper, Scissors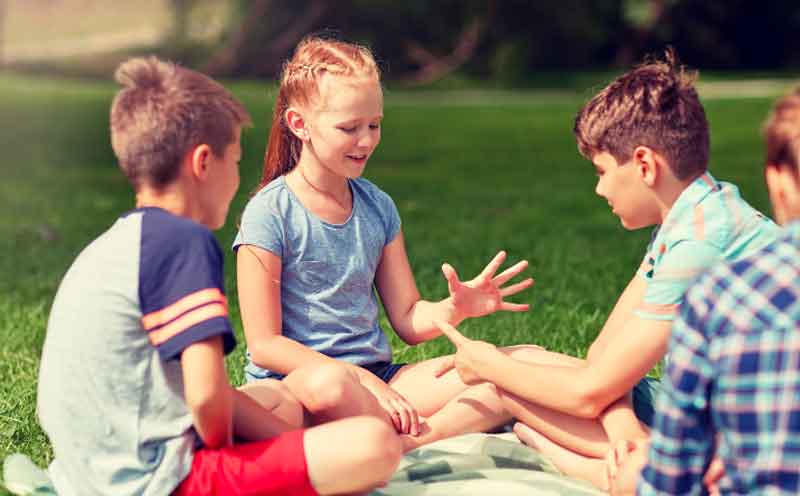 Every kid loves the game Rock, Paper, Scissors. Why not turn it into a party theme?? Decorate with rocks, paper (origami, airplanes, etc.), and scissors. Let the children paint rocks to take home as their party favors. Have a Rock, Paper, Scissors tournament (or two or three tournaments as time and interest level allows). Rock candy and Pop Rocks would be fun additions to your refreshments for the party. Teach the children different styles of paper airplanes or paper hats. Be creative in finding all the ways you can incorporate rocks, paper, and scissors into any aspect of the day.
38. Frozen
Many seven-year-olds love Frozen. They could sing along with Elsa and Anna and laugh at Olaf all day long. Create a magical ice castle by decorating your party space in blues, whites, and silvers. Snowflakes, bubbles from bubble makers, and balloons add to the mystical feel. Most craft or hobby stores have Instasnow that you can put in shallow tubs for the children to feel and play. Set up a station where children can cut out paper snowflakes of their own and celebrate the uniqueness of each one. Invite volunteers dressed as Anna, Elsa, and Olaf to attend the party as well!
39. Jack and the Beanstalk
Everyone remembers Jack and the magic beans. Wouldn't you love to climb that beanstalk and see all of the treasures of the Giant's world? Begin your party by telling the story. Show the children the beans and accidentally drop them on the floor. Take the children outside or into another room for refreshments. While you are gone, have a volunteer make your beanstalk grow by attaching ivy garland from the ceiling to the floor. Your volunteer can scatter gold coins and golden eggs around the room. When you return, the children will be amazed, and you can search for the treasures Jack left behind as he ran home after climbing down from your beanstalk. Don't forget to knock the beanstalk down so the giant can't follow him!
40. Out of This World
This party will send you to the moon and beyond! Your space explorers will need telescopes, large cardboard boxes such as refrigerator boxes to use to create their rocket ships, and astronaut food! Will they find aliens as they explore? Will they find a new planet? To set the stage for this party, use balls or balloons to hang planets all around the party space. Don't forget stars and meteorites as well! Do you live near a planetarium? Consider a quick trip before or after your party for any guests that would like to join you! This party will be "out of this world."