Many parents get overwhelmed trying to plan birthday parties for their little ones, especially when they hit the age of four. These parties are usually one of the first kids can fully participate in and actively remember. That's why we decided to help you out and put together a huge list of 4th birthday party ideas.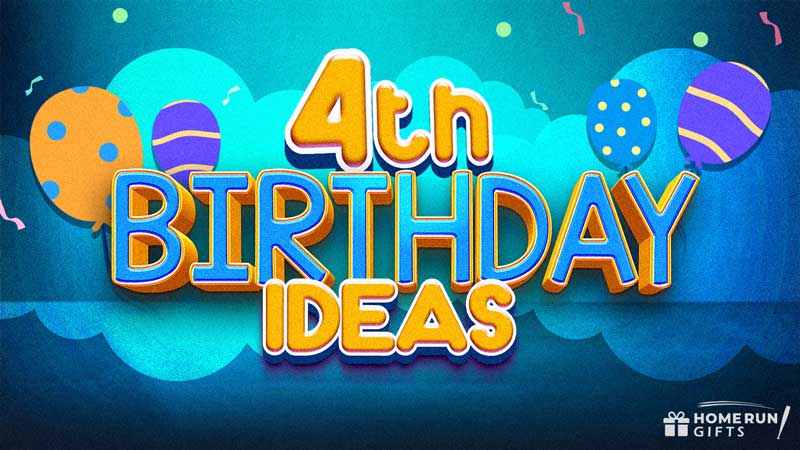 We've included everything from DIY options to low-budget fun to all-out extravaganzas. No matter your budget or goals, one of the ideas below is bound to help you determine a great idea for your child's birthday.
1. Chuck E. Cheese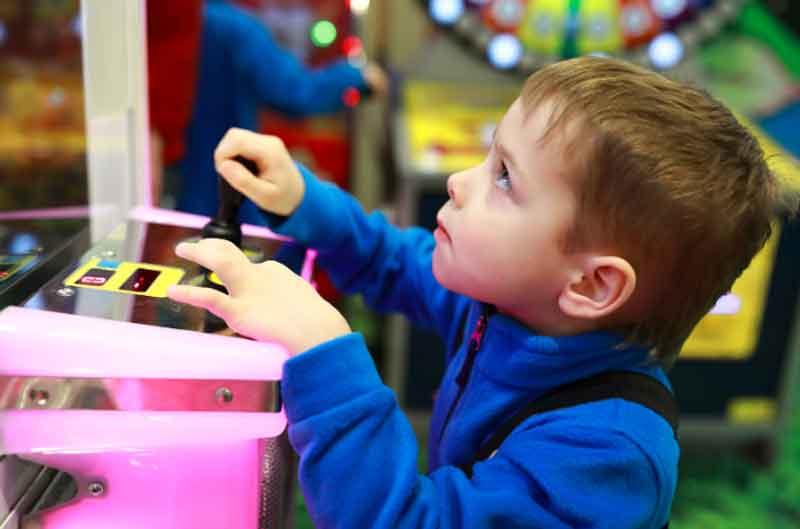 While it may not be the most appetizing on the list in terms of adult enjoyment, your child will get to be the star of the show if you book them a table at Mr. Cheese's fine dining establishment.
Chuck E. Cheese has a few different packages depending on the number of children and the amount of playtime you want to include. All packages provide the guests with two slices of pizza, a drink, and points to play in the arcade. Your child and their buddies will enjoy the live show while eating pizza, then will round out their time by winning tickets and earning prizes so the fun can continue at home. This is one of those ideas you really can't go wrong with!
2. Bounce House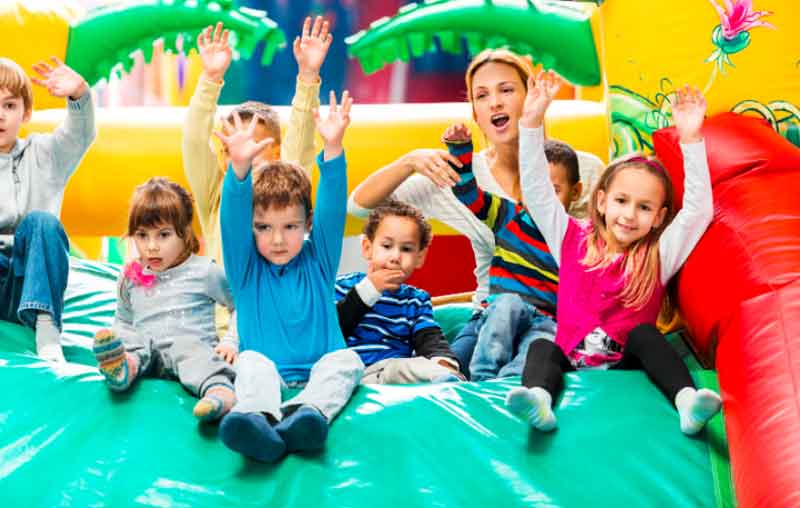 At age 4, kids are finally old enough to have the coordination to enjoy using an inflatable properly. Bouncy houses are a great way to spice up a party if you have a child that loves to be active.A variety of inflatables are often available, allowing you to determine exactly what kind of experience you're looking for. A typical bouncy house will entertain young children for hours at a time. They often have themed bouncy houses with different character designs available if you want to do something special. If your child is big on climbing and sliding, they may also offer inflatable slides or bouncy houses with additional amenities inside.
3. Water Fun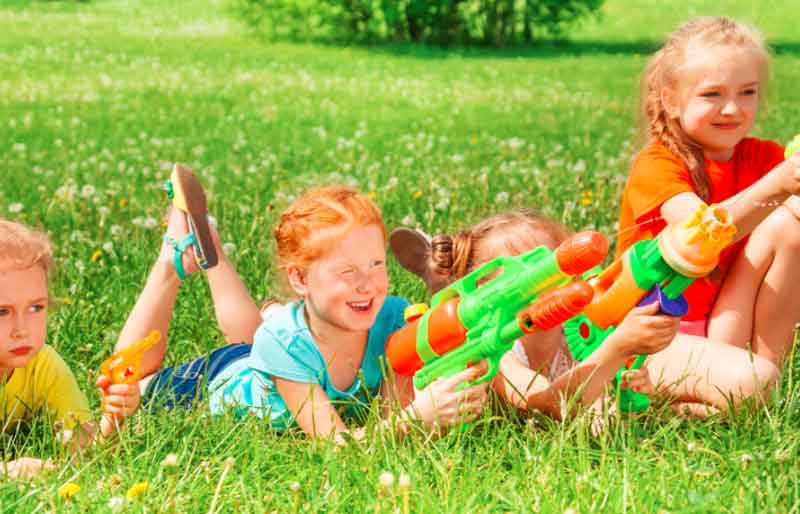 While pool parties are great for older kids, parents are hesitant to consider the idea for younger children. However, your little one can still have a blast with water with minimal danger. Getting a slip-n-slide or sprinkler is a great way to spice up a party in the summer months. Add water guns to the mix and watch the kids play for hours. If you don't have room for water activities at home, consider looking for a local splash pad. Many parks and recreation centers have them for younger kids to use in the summer. Usually, they're located in close proximity to playgrounds, which will provide additional entertainment to your kids and provide a location for cutting cakes and opening gifts.
4. Arts and Crafts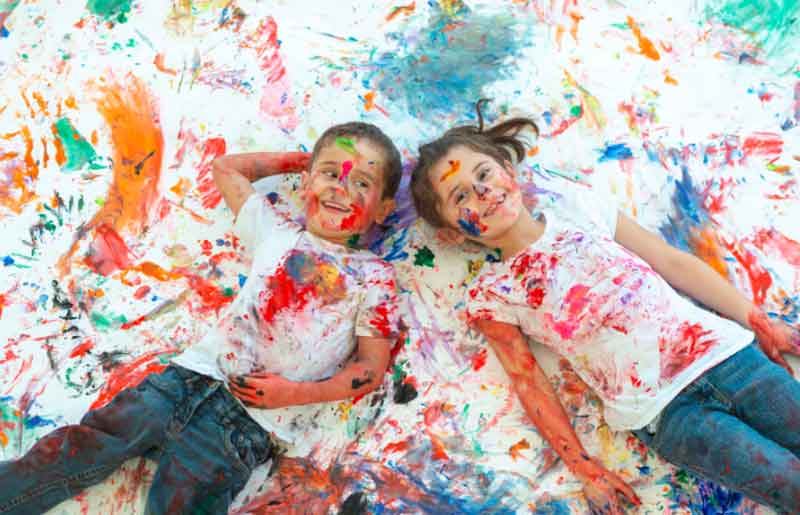 While kids may not be able to crochet or paint masterpieces, everyone can enjoy simple arts and crafts. A watercolor paint party outdoors can be excellent on a pleasant spring day, or macaroni art can be a fun indoor activity with relatively easy clean-up. With the help of their parents, kids can even participate in more complicated projects such as tie-dying t-shirts or making masks from paper plates. If you are feeling generous, simple art-themed goody bags can also be passed out with materials such as a simple small box of crayons, a small notepad, and some stickers found inside.
5. Petting Zoo/Farm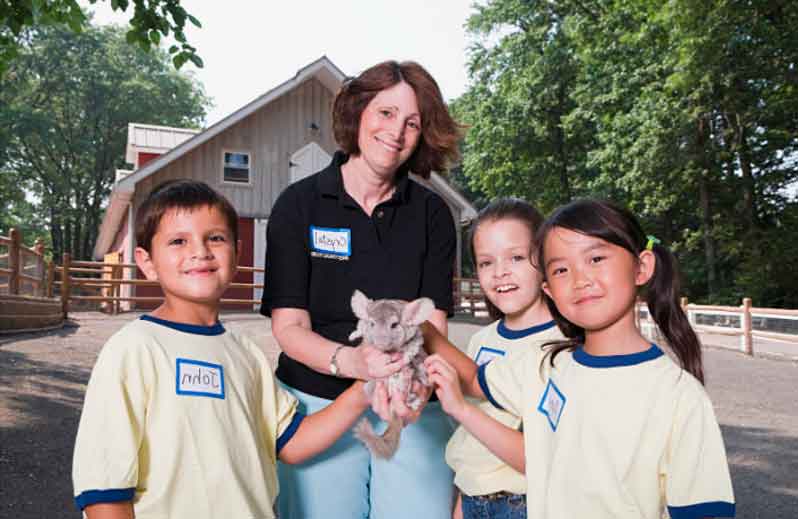 Kids love animals. That's a fact. They spend the first few years of their toddlerhood learning that the cows go moo and reading books about how the pigs go oink. Their fourth birthday is a great opportunity to allow them to learn more about their barnyard pals in a more hands-on manner.A farm-themed party with a small petting zoo is enough to make any child happy. Whether you want to include a variety of farm animals or keep it simple with some ducks or bunnies, children will love being able to pet and learn about new animals on their special day.
6. Zoo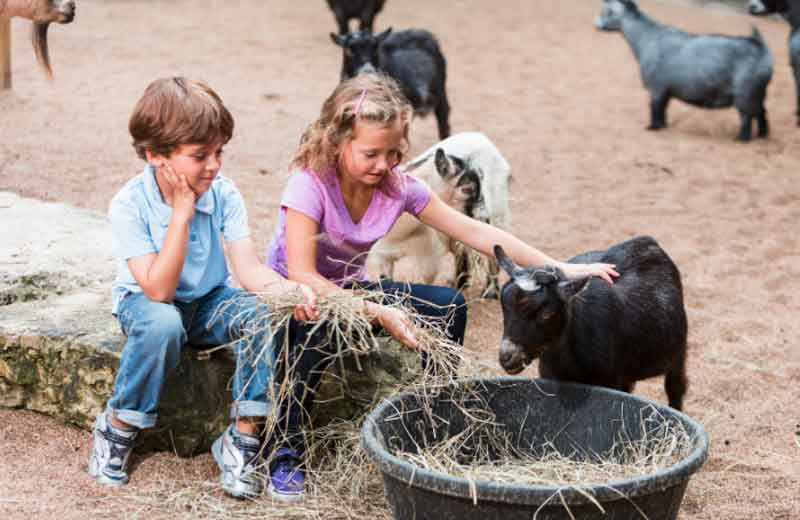 If farms aren't something you're keen on, there is an option that lets you put a bit more distance between you and the animals. Taking your little one to the zoo for a birthday party may be an idea to consider if you'd rather look instead of touch.Most zoos have party packages available. Others may not, but it is still possible to enjoy a small gathering there. Cut the cake at one of the on-site eateries and take your child on a walk around to see the animals afterward. Invite a few friends or family members to share in the celebration.
7. Aquarium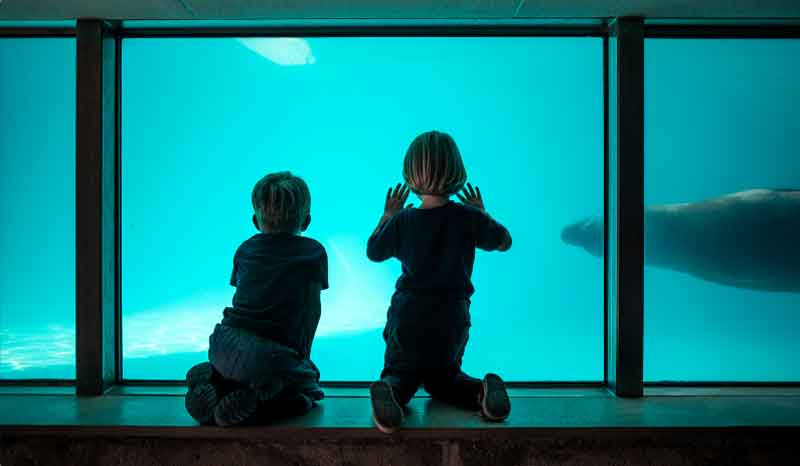 Maybe you want to allow your child to enjoy seeing some animals, but the heat isn't your idea of a good time. The aquarium might be what you're looking for. There are usually ample dining opportunities, and it is a lot easier to keep the little ones happy when air conditioning and bathrooms are easily accessible. The other adults will thank you as well.Just like zoos, many aquariums host parties and offer party packages. Call ahead to find out what is offered at your closest location. If you're lucky, they may even send you home with a special souvenir or a coupon to the gift shop!
8. The Family Party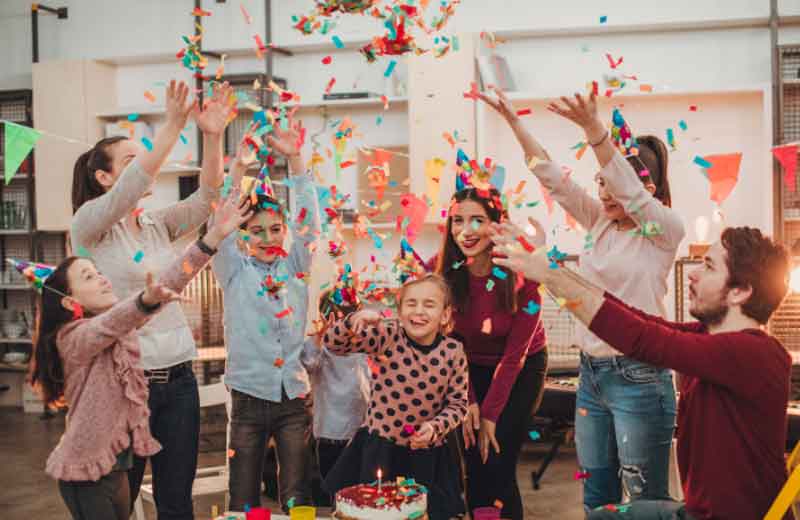 When planning a birthday party for your child, don't forget to consider the classics. Pick up junior's favorite cake from the grocery store, cook his favorite meal, and invite all of his grandparents, aunts, and uncles to share his big day. You can keep the decorations classic or let your little one pick a theme to go along with the party. Classic party games such as breaking the piñata or pin the tail on the donkey will delight old and young attendees alike. Sometimes, all you need is the love of your family and close friends to have a great celebration.
9. Party at the Park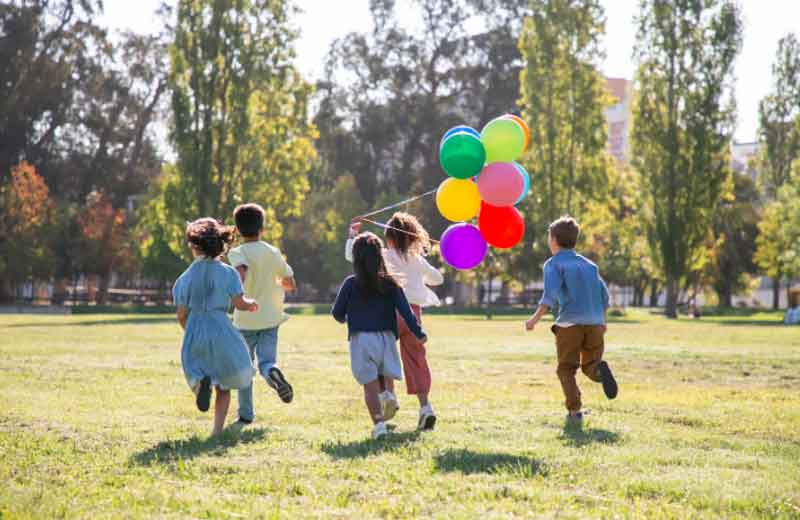 The park was the Chuck E. Cheese of previous generations. Filled with fun slides, swings, and jungle gyms, your child and their pals will never run out of activities. The best part? It's completely free to use.Most parks have picnic tables, benches, and pavilions, which make having a seating area possible. Adults will have plenty of seating to observe the little ones playing. Bring a dish for everyone to eat, or keep it simple with only a cake cutting. Drinks can be kept cold via a simple ice chest. No matter what, it will be a fun, energetic day for your little one and their friends.
10. Based on Their Favorite TV Show
Every parent has had that moment when their child asks, "can we have a Peppa Pig/Bluey/Doc McStuffins party this year?". This one is probably the easiest one to plan, especially if the show is super popular. Your local big box store should have decorations already packaged for sale in the birthday party aisle and your local grocery store likely makes a cake or cupcakes to go along with the theme. You may be able to find a piñata to match the theme as well. If you want to go the extra mile, get your child a t-shirt to match the theme.
11. Princess/Prince Party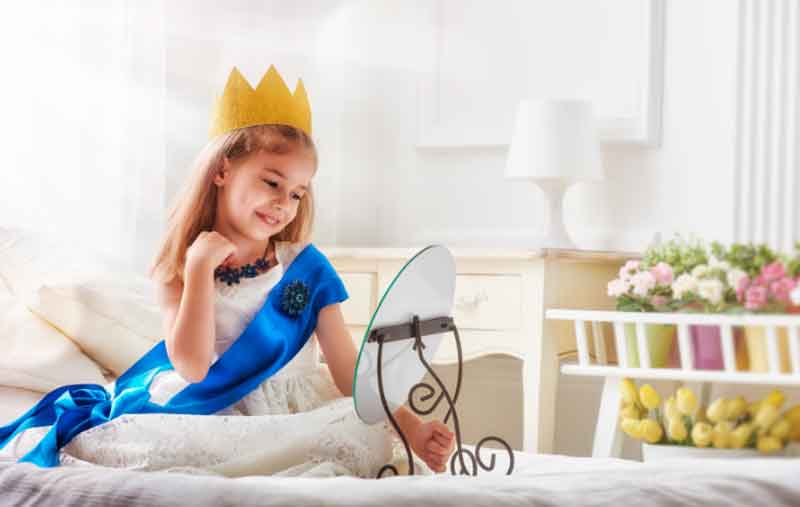 While every child is different, many young girls (and occasionally even young boys) go through a phase where they're obsessed with the idea of princesses (and princes). Many agencies make a business out of hosting princess-themed dress-up parties, which is an idea for families looking to go all out for their little one's special day.
If you are looking for something more casual, you may be able to hire a princess performer to make an appearance at your little one's party at home. Complete the theme with princess-themed decorations and a cake, both of which are available at most party stores and online.
Related Article: Unique and Fun 5th Birthday Party Ideas
12. Campout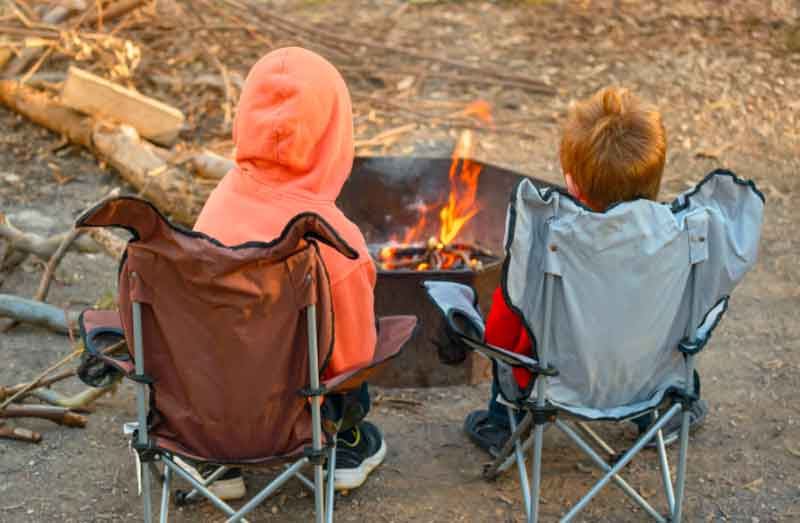 Campouts are shown all over television and it's not uncommon for young children to be curious about having one of their own. Many parents hesitate to agree, focusing on the idea that sleeping outside will likely cause more issues than it's worth. In reality, kids rarely care about the actual sleeping portion of the experience. Instead, they're more interested in the activities that come before sleeping. Making smores, sitting by the fire, and telling campfire stories are what kids find most intriguing about the idea.Similar to a "sleep under" (mentioned below), campout parties do not have to include sleeping over. If you're looking for 4th birthday party ideas for boys, this is a great one!
13. Pizza Party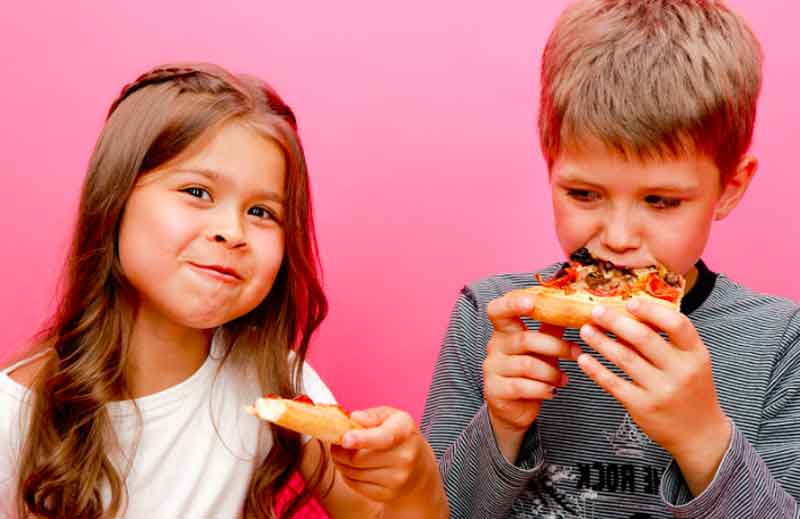 Pizza is a classic comfort food for folks of all ages, and pizza parties are an idea that almost never fails to bring joy to the participants. If your child enjoys pizza, a simple pizza party may be all it takes to bring a smile to their face. Whether you decide to order delivery or go all out with a "make your own pizza" party, it always ends in deliciousness. Kids will be able to have their classic favorites like cheese and pepperoni, while the adults can have access to a larger variety of flavors.If you're on a budget, check out your local delivery deals and plan accordingly. Sometimes, you can bundle pizzas with sides and drinks in order to feed a lot of people for a small amount of money.
14. Science Party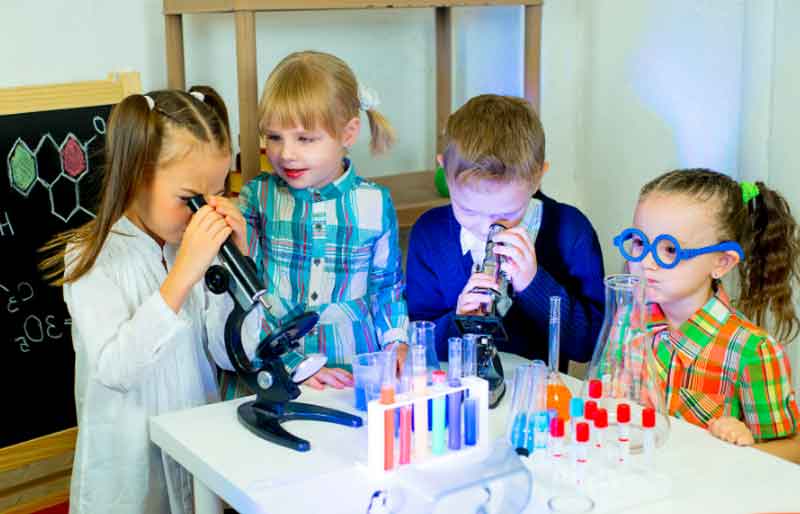 Some simple at-home science experiments can turn a boring party into a total blast. Keep it safe yet entertaining with the classic vinegar and baking soda volcano, or let them observe common household items under a children's microscope. Children will love learning about the wonders of the world around them and will love taking part in experiments. If you are looking to help them really feel like scientists, give out goggles and gloves as party favors so everyone can practice their lab safety. Once hands are washed, conclusions are discussed, and supplies are picked up, it's time for cake and presents! This is one of my personal favorite 4th birthday party ideas because kids get to learn and have fun at the same time.
15. Movie Watch Party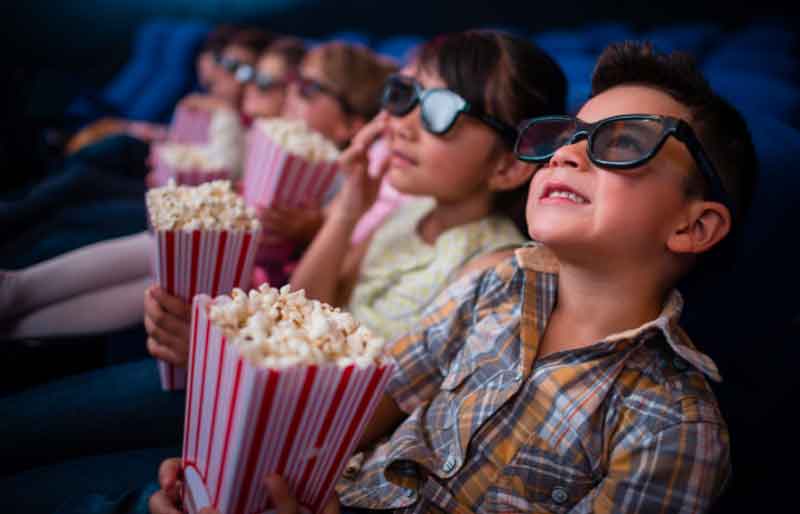 While taking a group of kids to the movies may not seem fun, a simple twist on the idea can make all the difference. Instead of going to the movies, pull up your favorite streaming service. Outside, have somebody hand out "movie tickets" to the guests as souvenirs. Serve popcorn, nachos, or baked pretzels for a classic movie experience. Dim the lights or use a lamp in order to provide a dark but still comfortable lighting for the movie. The kids will likely play on and off throughout the movie, but that's okay. The goal is just to have fun!
16. Costume Party
If your child's birthday is around Halloween, consider this idea for a picture-perfect party. Provide an area for taking photos and treasure the memories for years to come.
Candy is an easy appetizer and a great goody bag stuffer. For food items, you can keep them simple or do Halloween-themed snacks. Candied apples can be a great addition if you have time to make them. Put beverages such as fruit punch and lemonade in pitchers. Label them as "potions" to add to the Halloween effect. As for activities, allow kids to enjoy classic Halloween tunes and play games such as musical chairs. A haunted house can also be a fun addition, but keep it more silly than spooky to ensure that nobody goes home afraid!
17. Spa Day Party
If your child is on the milder side and enjoys the relaxing side of life, this idea might be worth considering. Obviously, there is no need to book a day at an actual spa. Instead, you can have a great spa day party at home with some simple tools.
Make sure you stock up on nail polish. This will be the glue that holds this event together, as kids love getting their nails painted. White noise or calm music, citrusy refreshments, and small tubs (think plastic) for foot soaks can add to the atmosphere. If your child is familiar with the idea, face masks can be a great addition.
18. "Sleep Under" Party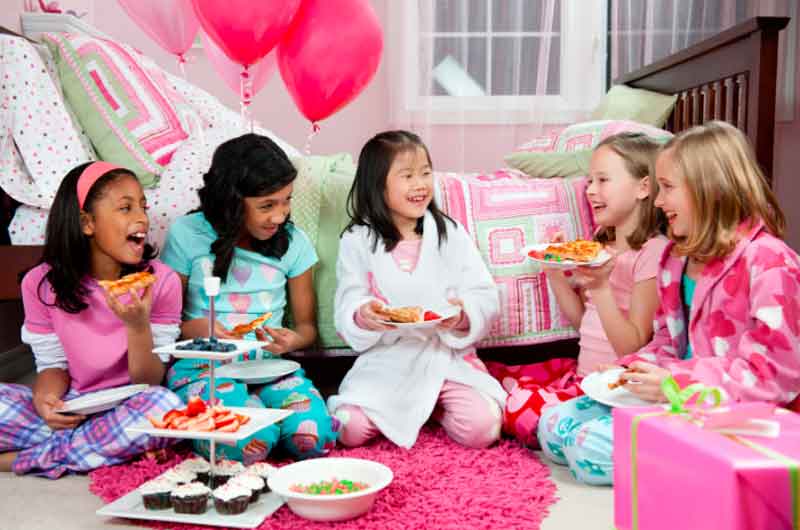 While sleepovers are a typical birthday party idea for older children, younger children often request them as well. Instead of denying your little one's request, consider having a "sleep under" instead.
"Sleep unders" are parties that are similar to sleepovers minus the actual sleeping over part. The guests are encouraged to come in their pajamas. Typical sleepover foods are provided, such as popcorn and pizza. Board games are played, and movies are watched.
However, once the little ones begin to yawn, it is time for them to head home. This allows the kids to enjoy their time together and then go home to the comfort of their own beds.
19. Easy BBQ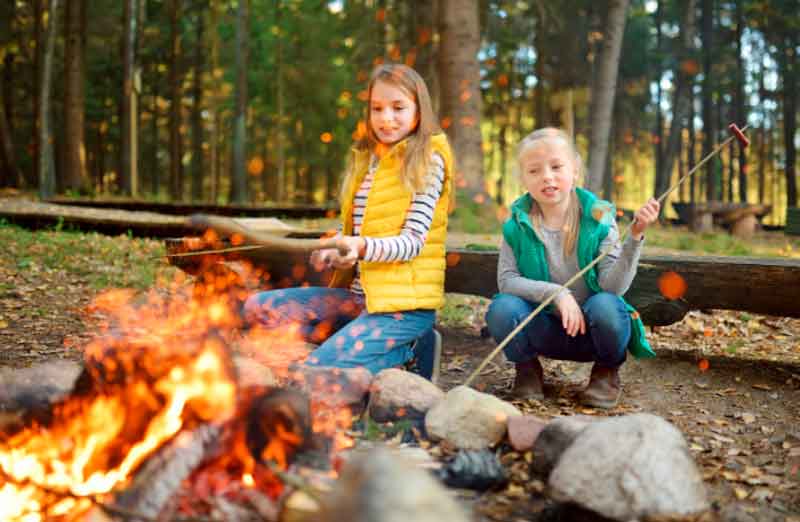 In the summer months, nothing quite beats a barbecue. While kids can be picky eaters, most children will enjoy eating hotdogs and burgers, making this a potential option if you want a party adults will enjoy as well.Outside of food, traditional summer games and decorations will help make the party fun. Games such as bean bag toss can be fun for adults and children, and kids will also enjoy just being able to play outside. Keep junior-sized footballs and soccer balls around to help the guests entertained. If you want to have gifts for your guests, cheap flip-flops are usually on sale right before summertime.
20. Build-a-Bear Party
If you want to watch a group of kids go crazy in excitement, consider having your child's party at the Build-a-Bear workshop. They have packages starting at $14 per guest that allows each child to go home with a new stuffed friend. The higher the cost of the package, the more additions the children get to add to their new pals.
Of course, the parties also come with a variety of games and activities. Decorations and an assigned helper are included as well. You'll only have to worry about the cake and any additional party favors that may not already be provided. If the location is located in a mall, consider lunch at the food court afterward.
21. Party at McDonalds
There was a time when McDonald's birthday parties were the epitome of excellence. Kids loved eating their nuggets and then spending hours in the play-place while parents chitchatted amongst themselves.
While the trend has died down, McDonald's parties are still very much alive and well. Some locations still offer party packages and offer a play location for children. Others may not offer specific packages but are more than willing to accommodate a crew of partygoers and a cake.
Kids still love nuggets. That's never changed. If your child goes crazy at the sight of a Happy Meal Box, consider having their next party at your local McDonalds.
22. Car-Themed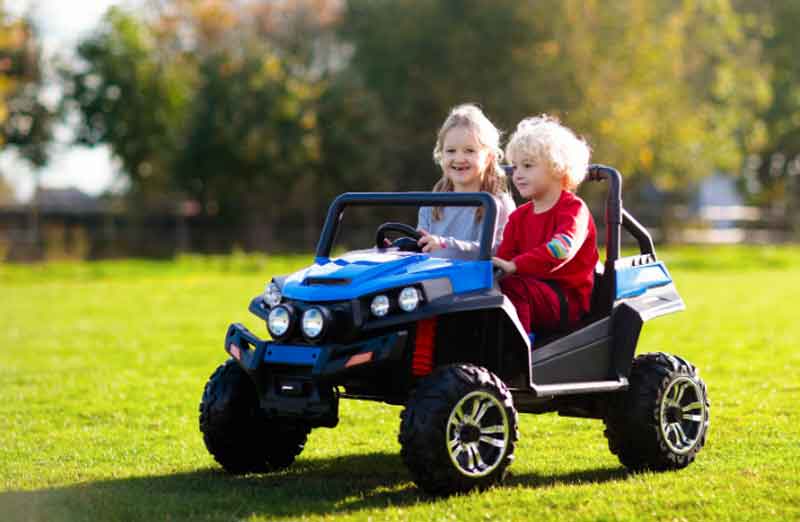 For some reason, some children just go crazy over cars. Luckily, planning a car-themed party isn't difficult. Automobile-themed decorations are available online and at most party stores. Grab some toy cars to give to the guests and encourage them to play together. Ordering a car-themed cake is also relatively easy, as most grocery stores offer the design.
If you can find an automobile club or have a relative with a fancy vehicle, consider contacting them to see if they will bring their vehicle by the party so the kids can have a look at it (from a safe distance, of course). It will make your child's day!
23. Construction Themed
If your child has a family member in the trades, it isn't uncommon for them to take an interest in tools and construction vehicles. Thus, for some children, the idea of a construction-themed birthday party is a dream come true.
Supplies for this party theme are available online, and cake toppers are also available upon request. Putting up classic construction ahead" signs in your driveway is a cute way of showing others where the party is located.
Kids will happily play pretend with plastic tools and toy construction vehicles. If you have an area where you can put sand or gravel, this will enhance the creative play.
24. Luau
With movies such as Moana as well as Lilo and Stitch making Polynesian culture accessible to kids, a luau might be an idea to think about when planning your child's next birthday.
Grass skirts and swim trunks will be the outfits of choice for this party. Leis can be bought online and at party stores to spruce up everyone's attire. Keep food fresh with plenty of tropical fruit, but also provide some classic kid-friendly treats for the more picky eaters.
Party games should include the ever-so-popular limbo and don't forget to have time set aside for hula dancing. If you're feeling educational, you can also teach the kids a bit about Hawaii.
25. Dinosaur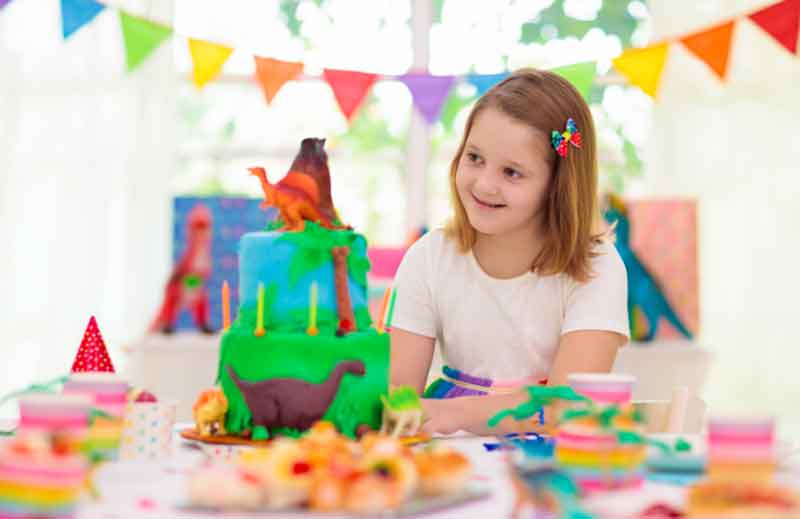 Dinosaurs are cool, especially when you're a child. From toys to movies, prehistoric lizards appear in a variety of media. Almost every child has a phase where they're obsessed with these prehistoric lizards–and can you really blame them? Dinosaur parties are still a very popular theme, and while grocery stores often carry simple dino-themed cakes, there are also a bunch of excellent DYI cake ideas available online to consider.Bury some "dinosaur bones" in sand or loosely packed dirt for an archeological experience, and consider serving up hotdogs for the carnivores and veggie trays for the herbivores. The kids will have a fun day learning and playing alongside their favorite prehistoric lizards!
26. Sensory Experience
Slime, goo, and water beads. How many times has your child begged for one of the aforementioned items? If you aren't afraid of a little mess (it helps if you have space outside for the activities), consider letting your child have a sensory experience party.
You can buy the items pre-made or make them yourself before the party if you want to focus solely on sensory play, but if you have the time and patience, consider letting the kids make their own slimes during the course of the party. Provide containers to allow each guest to take some of the slime, goo, and water beads home with them if they wish to do so.
27. Video Game Themed
A decade ago, this idea would have been preposterous. Now, however, video games are considered acceptable entertainment for young children. Plenty of games are made to be child-friendly, and science has proven that gaming aids in hand-eye coordination.
You don't necessarily have to allow gameplay during the course of the party, either. You can have a theme based on your child's favorite game (think Mario or Minecraft) and provide hands-on activities based on these games. However, if you are open to the idea, gaming during the party can also be a fun addition to the festivities. Ultimately, the theme can be fun no matter which route you go. This is also a great 7th birthday party idea or idea for kids of any age for that matter!
28. Sports Themed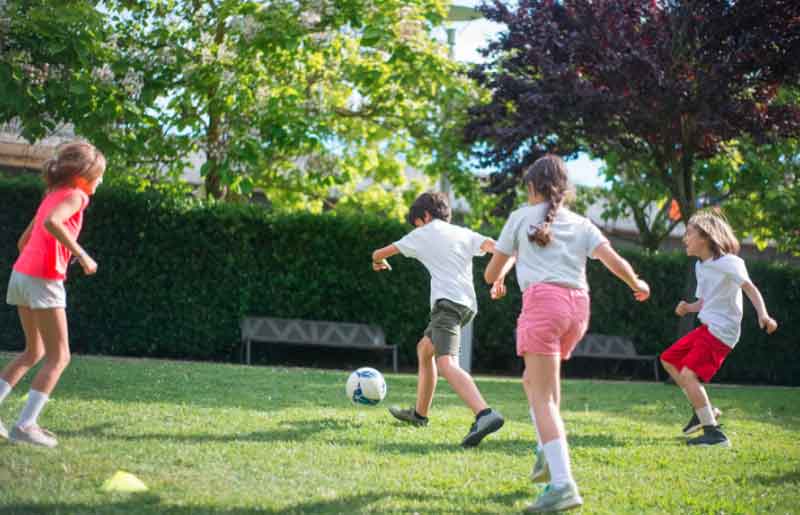 Whether it's watching sports or playing sports, most families have some involvement with physical recreation. Maybe your little one has an interest in a specific sport or team, or maybe he just loves to be active. Either way, the internet is full of sport-themed and team-based party supplies ready to fit all of your needs.For these kinds of parties, activities are easy. All you need is to supply the proper equipment for the game mentioned, which usually consists of a specific type of ball and, in some cases, a foam bat. Kids will play outside for hours and then be more than ready to eat some cake to regain their energy.
29. Space Themed
The idea of rocketships and aliens are concepts that keep kids asking questions. Take your child's next party to the stars with this awesome theme. Grocery store bakeries learned how to make galaxy cupcakes during the recent trend about five years ago, so getting ahold of properly decorated desserts should be no issue.
Order special space-themed decorations, or keep it simple with a dark-blue or black theme. Blast off with activities such as looking for "moonrocks" or even testing gravity out via a trampoline or bounce house. If you're feeling really fancy, get ahold of some freeze-dried astronaut ice cream to send your partygoers home with.
30. Ballerina
Whether your child is involved in dance or not, many young kids take an interest in the concept of ballet. Some studies will allow you to rent out the location for a party, sometimes even offering an instructor for the event. However, if this is not possible, it is easy to turn your home into a temporary studio. All you need to do is clear your floor and learn some simple ballet moves to instruct the little ones.
A tutu can be made out of tissue paper to add to the event. Make sure to serve plenty of hydrating beverages and energy-fueling snacks to the little dancers! This is a great 4th birthday party idea for girls! They will definitely have a ton of fun.
31. Tea Party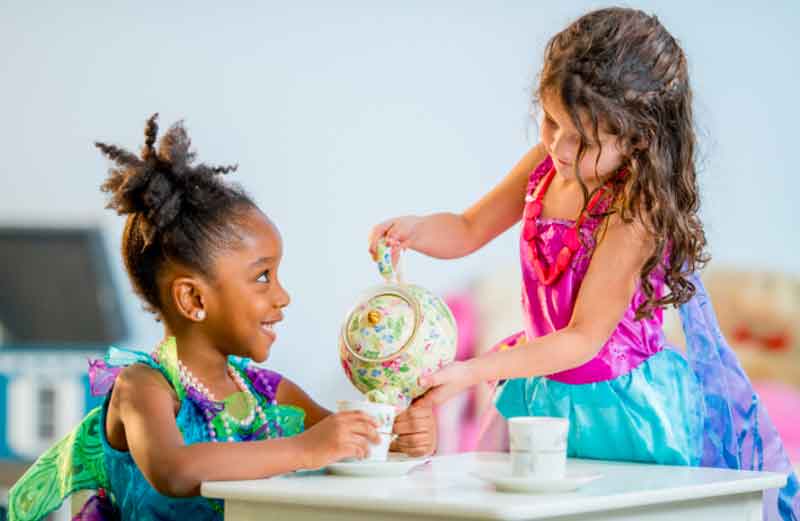 While kids often don't like tea, they certainly love the idea of a tea party. Plan ahead by sending out invites explaining the dress style, as most kids like the idea of dressing up for these kinds of parties. Find a small, but not easily breakable, tea set. Set up the tables with table clothes, and make sure to provide small pastries and cookies. As for the tea, provide a variety of options, including milk, juices, hot cocoa, or even actual tea if your little one likes it. Of course, if additional seats need filling, be sure to let your child's favorite stuffed animals join the party.Related Article: 3rd Birthday Party Ideas That Are Super Fun
32. Mermaid Party
Mermaids are a trend that comes and goes throughout the years. Kids, however, have always been fans of these mythical creatures. Grocery stores and bakeries know how to decorate according to the theme, and often big box stores will carry decorations for it as well. Protip: dark teal plus a medium purple is the usual color for this team, especially if you can pair them with glitter.
If you want to go all out for the party, look up tutorials on making scales with just a hairnet and glitter spray. This is also another party that you can pair with water activities if you choose to do so, but if not, your guests will have plenty of fun anyway.
33. Unicorn Party
Unicorns are similar to mermaids in that the trend continues to come back every so often. One age group they tend to remain popular with is young children. Most grocery stores offer unicorn-themed cakes and desserts. As for decoring, glitter and rainbows work well if you can't specifically find something unicorn themed.
Create a "ring toss" game with a "unicorn horn" and change "pin the tail on the donkey" to "pin the tail on the unicorn" if you want to have party games. Purchase unicorn-themed stickers for prizes. Check your local dollar store for cheap, unicorn-themed toys as well.
34. Beach Themed
You don't have to go to the beach to have a beach party. Children everywhere love to play pretend and with the right tools, they'll feel like they're on vacation. If you're feeling adventurous, water toys like sprinklers can enhance the experience. If not, that's totally fine. Some simple beach tunes, decorations, and carefully planned games can make the kids feel the summer fun.
Enhance the experience with music from artists like the Beach Boys and food such as popsicles. If you plan on serving lunch, this is a great opportunity for sandwich trays and drinks in a cooler. Have kids bring their beach towels to sit on and have a picnic!
35. Pet Themed
Kids love pets, especially with the increase of children's shows starring our furry, feathery, and scaly pals. Grab those paw print decorations to set the atmosphere and encourage the guests coming to bring a picture of a beloved pet that they own or know.
Consider making sweet snacks such as cookies shaped like pet treats (but make it clear that they're for human consumption). You can also include fruits and veggies that are commonly fed to pets with information located near the food table (think carrots and celery for bunnies or apples for horses).