You've made it to the big number of 25 years old, which should be celebrated! If you're looking for fun 25th birthday ideas, you're in the right place! We put together an epic list of things to do below, and we know you'll find many ideas that you like.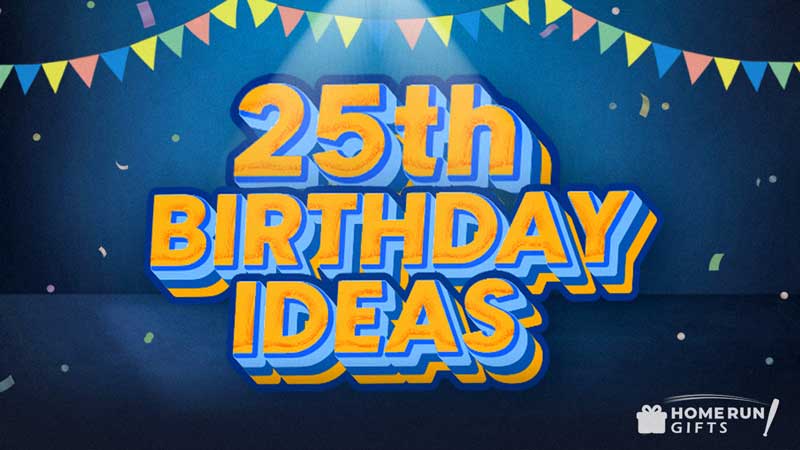 This list has a wide range of ideas that are suitable for both men and women, so simply scroll through and find some that you love!
1. Escape Room With Friends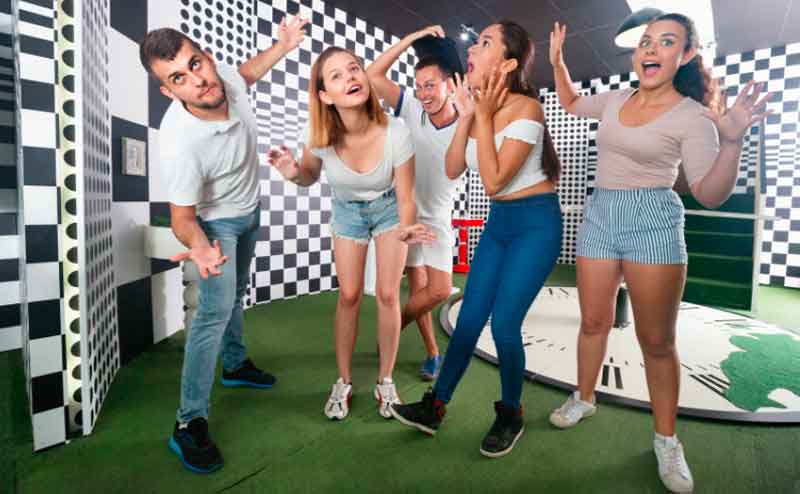 Escape rooms can be found in almost every city and are great for those who want to challenge their mind in an interactive way.
An escape room can also be a great way to bond and connect with your friends that you may not have seen for a while. At 25, life can be pretty busy, so being locked in a room with your best friends for an hour is actually a welcomed experience.
You can book an escape room easily online; just be sure to check that your friends are available on the specific date.
2. Visit a Vineyard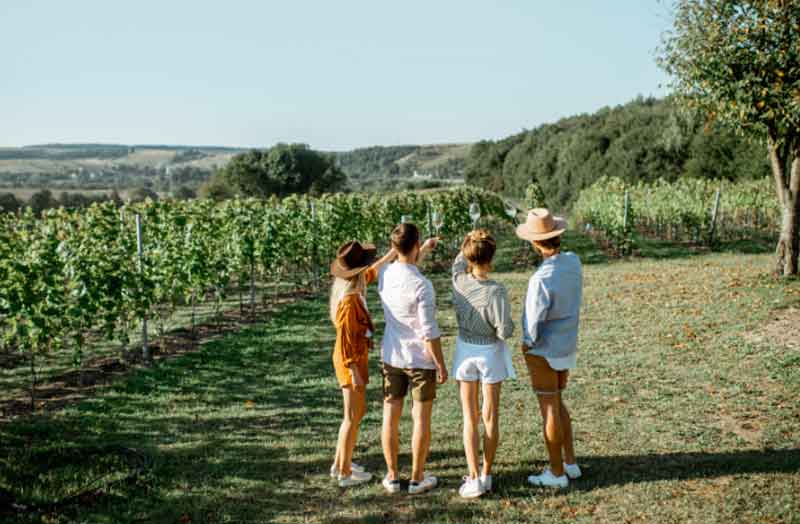 Whether you're a wine connoisseur or just want to spend some quality time sipping on expensive glasses of wine, booking a tour around a vineyard could be a very sophisticated way to enter your 25th year.
Also, vineyards usually have stunning scenery, and you can take a walk around after the tour ends.
The only thing that you will need to consider is getting to and from the vineyard, as they can be located in remote places, and you will not be able to drive if you are drinking. If you're looking for unique 25th birthday party ideas then this is one that I highly recommend.
3. Visit a Brewery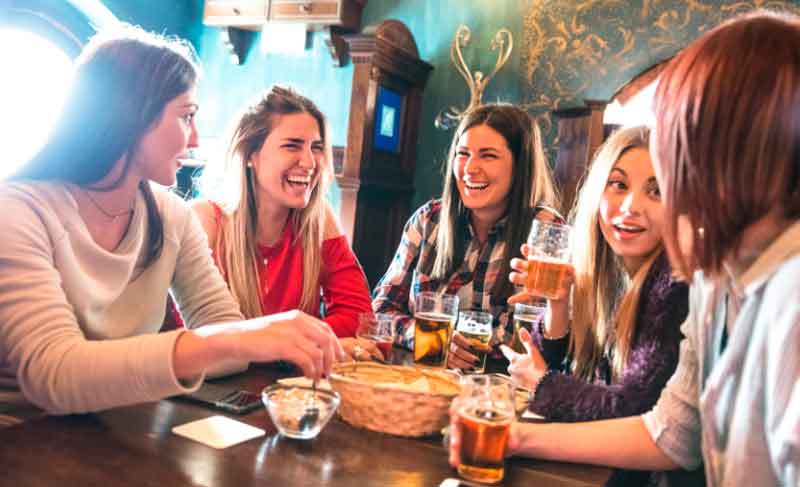 Similar to visiting a vineyard, but if beer is more your thing, then a brewery is perfect for you.
At breweries, they often teach you how the best beers are made and are passionate about the history, so there is a huge opportunity to learn more (so the next time you're at a pub, you can impress your friends with your new wealth of beer knowledge), they also pass out samples for you and your friends to try.
This will likely be a tipsy experience, so make sure to factor that into your plans, as you will not be able to drive from the brewery after the event ends.
4. Visit a Theme or Water Park
Theme parks never disappoint, and with so many options popping up all over different cities, you face a huge choice of which to choose from. Whether you love a theme, like Disneyworld, or prefer a theme park equipped with scary rides, you will be able to find one that you love, likely close by to where you live.
Theme parks are also easily accessible, so you can have a large group of friends that come with you.
That being said, a lot of time spent at theme parks is spent in queues which is not that pleasant when it is scorching hot or raining. It is also important to consider the times you go as they are certainly busier on the weekends and more expensive.
5. Attend a Music Concert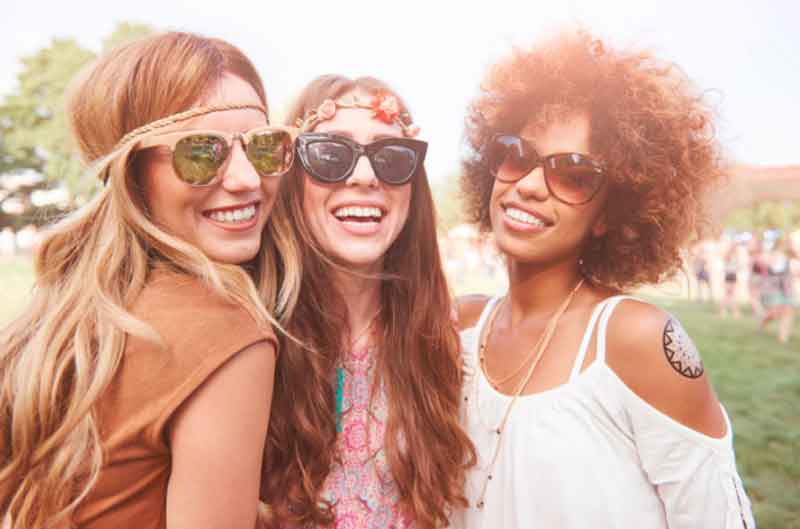 If a festival isn't quite for you, then we understand; they can get pretty chaotic, but you shouldn't rule out this theme entirely.
Another way you go do this is by purchasing tickets to see your favorite artist perform live. That's an experience you will never forget!
You will need to consider when your artist is performing as it may not be around your birthday month, and ticket prices can also be quite high. This is one of my personal favorite 25th birthday ideas.
6. Go Clubbing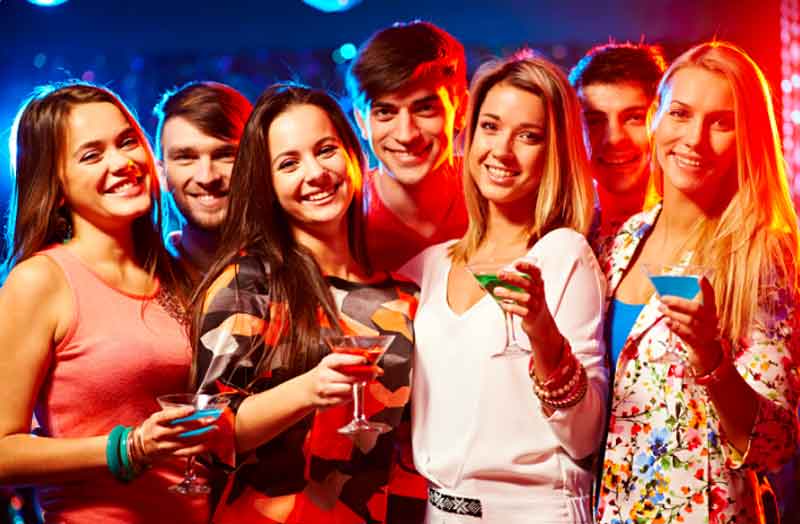 A simple yet effective idea, pick out an outfit and go clubbing with your closest friends.
This idea requires no extra planning, just arrange a time with your friends, and you get to dance the night away with no worries in mind.
If you're lucky, your friends might even let the club know that it's your birthday and get you an extra surprise or special treatment while you are there.
7. Take Cocktail Making Classes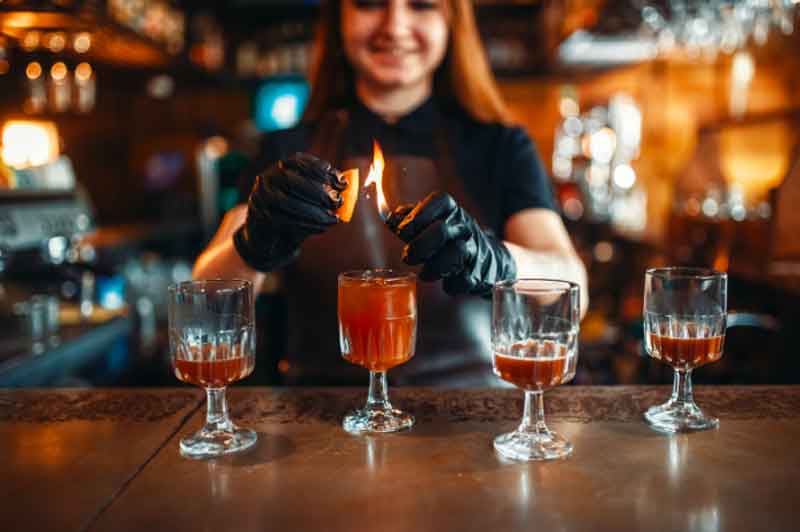 Cocktail-making classes can be found easily online, no matter where you are located. Pick the bar you like most, attend a class with your best friends, and get slightly tipsy while there.
This idea requires minimal effort as the bar will organize the class for you; just make sure to let your guests know the venue location and time.
Depending on the type of bar, after the class ends, you could order a light meal or order more cocktails and have a wild night.
8. Barbecue With Friends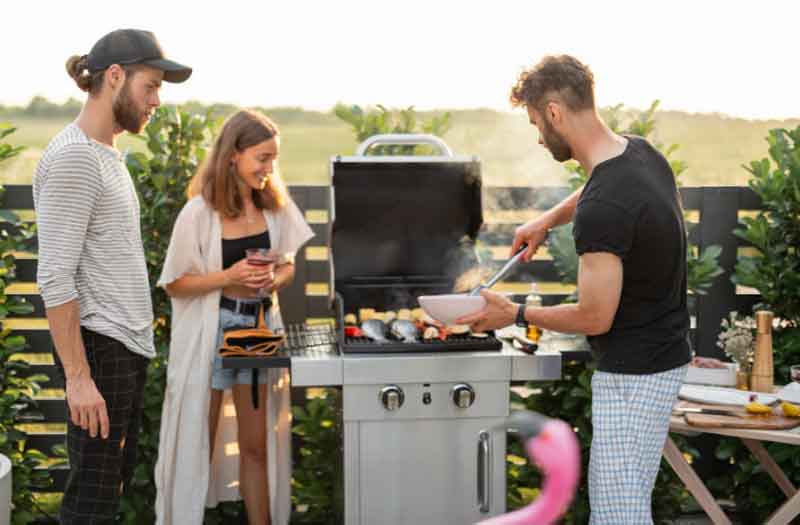 If your birthday falls within the summer months, a barbecue in your garden is a great birthday idea.
Invite your friends over, purchase beverages and meat to grill, and spend the afternoon and evening with your closest pals in your home.
Just remember to have areas for people to sit down, water to stay hydrated, and shade for a particularly hot day. You wouldn't want your guests to get sunburnt!
9. Go Fishing
For a quiet experience on your 25th birthday, visit the local lake and sit in complete tranquillity while learning a new skill.
Fishing can be really peaceful yet rewarding and can provide you with time spent with your closest friends in a non-distracting environment.
The weather will need to be considered, and you will need to purchase the correct equipment unless you have a fishing pond near you that supplies these for you, which they often do. If you're planning something special for a guy in your life, this can be one of the most fun 25th birthday ideas for him.
10. Mini Golfing
Mini golf is fun regardless of what age you are. There are some mini golf places that also have a ton of other games and even serve drinks. Depending on where you live, you may have many options because there are indoor and outdoor courses.
Often mini golf courses are located close to malls or other areas where there are tons of fun things to do nearby.
11. Beach Party With Beach Games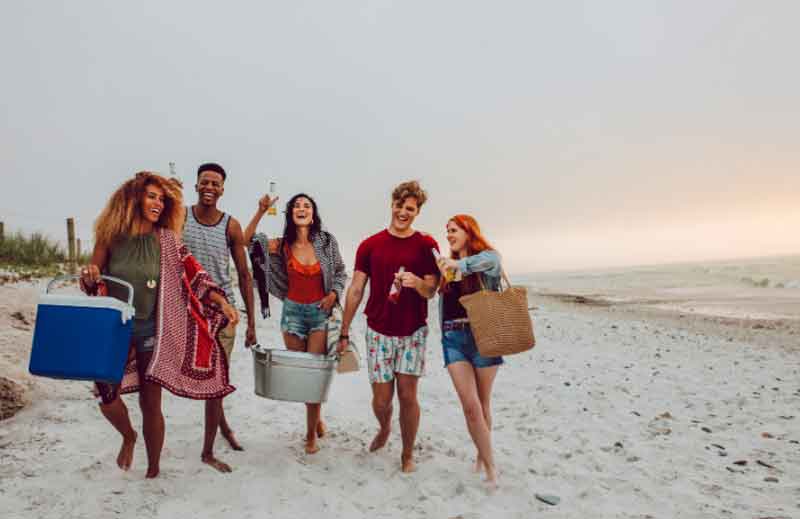 If you're fortunate enough to live near a beach, head there to celebrate your 25th birthday by the ocean and spend the day feeling refreshed and breathing in the clear sea air.
Decide to go with a group of friends and have a delightful picnic on the beach, a catch-up, and trade birthday cake for birthday ice cream. Spend the entire day soaking up the sun and topping up your tan, and as the evening draws in, visit one of the coastal restaurants to enjoy a birthday meal.
You could even visit the beach early in the morning or evening, watch the sunrise or sunset, and reflect on the last 25 years of your life! This idea is really simple, calming, and ideal for those who fan self-discovery. Also, find some really fun beach games and have them all set up before the party.
12. Pub Crawl
Organize a pub crawl around your hometown and have a night filled with so much laughter and moments to remember (or not)!
Pub crawls provide different atmospheres, and you can meet new people and pick up friends along the way.
This idea is strictly for adults and requires a small amount of planning to ensure that there are enough pubs in the areas that you plan to visit. You could even look online to see if there are any unique pubs around your location that you could experience for the first time or simply head to your local favorites.
13. Go Hiking and Explore
Get out early in the morning and see the gorgeous sunrise on your birthday. Locate a hiking trail and make the most of the entire day walking a challenging trail that clears your mind and gives you that healthy release of endorphins.
With this idea, you can invite friends to come along with you and enjoy a picnic at a scenic location. Depending on where you live, you can find hiking trails with stunning waterfalls and panoramic views.
You may need transport to find a hiking trail that works for you, and the weather will affect whether this idea is a viable option as to make the most out of the day, you will want the weather to be comfortable.
14. Attend a Festival
If your birthday falls in the summer, book tickets to a festival and have a wild time.
Festivals can get pretty messy and rowdy, so if this isn't your scene, maybe opt for something else instead, but if you're the type of person that likes to get within the mix and listen to your favorite music while also not caring about the weather conditions, a festival is for you.
It can be challenging to book festival tickets as they tend to sell out quickly, so you might need to set a reminder for the release date.
15. Masquerade Ball
Depicted all over movies, Masquerade balls have risen in popularity, and there is a reason why. Getting dressed up and wearing a mask that seemingly transports you back to a time when luxury balls were a weekly affair is so much fun.
This birthday idea will require a significant amount of planning, including finding a venue, sending out invitations, and organizing your birthday outfit that matches the theme.
If you're willing to put in the effort, it will be an epic night to remember.
16. Try a New Watersport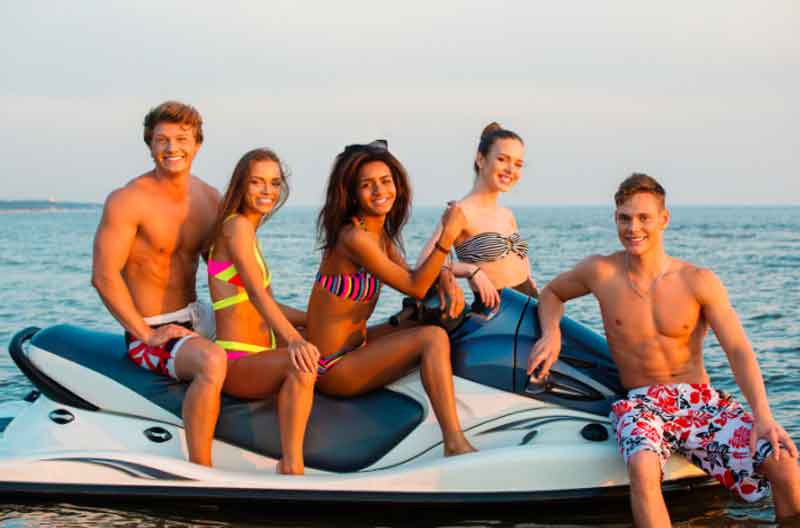 There is no better time than the present to try a new watersport. If you live nearby to the beach, this option will be a lot easier for you to execute, but you can always travel to locations.
Whether you choose to learn how to surf or jet ski, getting out on the water can be a totally revitalizing experience, and if you do not live near a beach, there are kayaking and raft-building lessons that are taught on local lakes.
Again, you will need to consider weather conditions, as trying new watersports in winter may not be that much fun, and a more extensive list of classes will be available in the summer.
17. Costume Party
There is a reason why people love Halloween; for one night only, you get to escape your life and transform into a completely new person. So, having an additional day during the year when people can take advantage of this (your 25th birthday party) will be a welcomed experience.
All you need to do is book a venue, or if you're feeling brave, head to a club in your specific costumes and dance the night away as your chosen character.
Just remember to let your friends know that it is a costume party!
18. Take a Solo Trip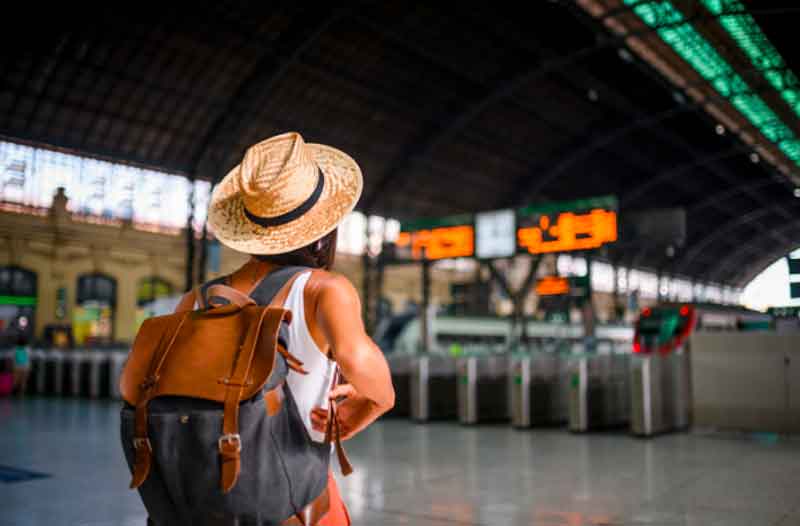 So, are you feeling spontaneous? Make your 25th year a year to remember and book a solo trip to a city or even country that you've always wanted to visit.
The time is now to really take advantage of what you want to do in your life and gift yourself the amazing gift of traveling the world. This is a huge opportunity for self-growth that everyone should experience at least once.
The location that you decide to go will determine the level of planning that you may need, but why not be a little impulsive and book a flight and see where it takes you?
19. Karaoke Party
Your birthday is the biggest excuse to stand up on a karaoke machine and sing your heart out without judgment, so you should take advantage of that.
Find a specific venue that hosts karaoke nights, grab a few of your best friends (that won't make you feel judged), and sing all night to your favorite songs.
This a low-effort idea, but if being on the stage is your thing, then have the time of your life.
20. Murder Mystery Party
A murder mystery-themed party is a unique way to celebrate your birthday. This idea requires a lot of work, but when done correctly will WOW your friends.
Have each of your friends dress up in their character and give clues as to who the murderer in your friend group is.
The planning for this idea is a lot to take on, so you must be committed to making sure that the murder mystery makes sense. Guides on how to execute this can be found online.
21. Take Pottery Classes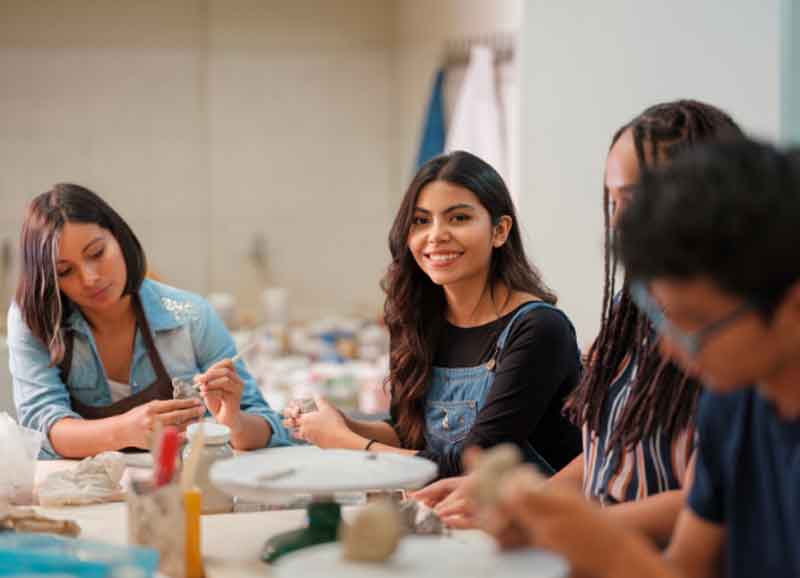 Your twenties are for learning, and a pottery class can be an amazing creative outlet.
Classes are also a great opportunity to meet new people or spend quality time with a few of your best friends.
So, whether you book a class and go by yourself for an afternoon of peace and quiet or you book a group glass with your friends, either way, you'll have a new mug, plate, vase, or bowl at the end of it!
Related Article: 20th Birthday Party Ideas That Are a Ton of Fun
22. Throwback Party
Throwback time to the year you were born or the year that you loved the most, and organize a party with that theme in mind.
For example, a 2000-themed party equipped with nostalgic objects, polaroid photos, and bright Y2K outfits.
Decorate the venue with pictures of you and your friends from that year to reminisce over for even more joy.
23. Have a Hot Air Balloon Experience
There's nothing quite like getting a new perspective on life than seeing the world from a Bird's Eye view. Why not fulfill that childhood dream of going up in a hot air balloon to commemorate your 25th birthday?
Float in the sky with your friends with a bubbling glass of Prosecco and get away from your busy life for a while, with no option but to just look out at the stunning views.
As calming as they may look, going up this high in a hot air balloon can evoke adrenaline, so if you're scared of heights, this idea isn't for you!
24. Book a Hotel Room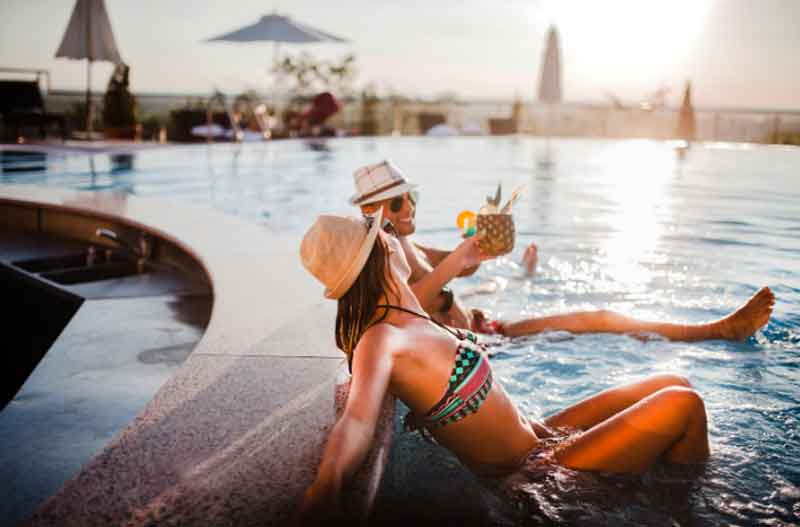 If you and your partner have been waiting for the perfect excuse to spend a night away in a fancy hotel, then your 25th birthday is the perfect event to finally materialize those plans.
Simply book a fancy hotel and spend the night indulging in hotel luxuries and being waited on hand and foot.
Depending on the hotel you book, the price will vary, but you will surely be in for an evening of relaxation that will revitalize your energy.
25. Wellness Retreat
If you've reached the age of 25 and are feeling overwhelmed by the choices you have to make, or you are simply searching for an opportunity to step out of the repetitive nature that often comes with adulthood, you should seriously consider booking a wellness retreat to heal emotionally, physically and spiritually.
In these retreats, you can make yourself a priority and have deep thoughts of reflection, and potentially be reinspired by where you want to take your future next. This is also a great opportunity to meet a new community of people that have different perspectives.
The only thing to consider is that wellness retreats can be rather pricey, so saving up in advance may be required. This is one of the most relaxing 25th birthday ideas for her.
26. Attend a Theatre Production
Theatre shows should not be overlooked; even those that do not have a passion for theatre can find so much fulfillment in attending one of the shows.
This idea is ideal for people that have limited time and just have one night to experience something new. Also, depending on the show, the ticket prices can be quite low.
Just keep in mind that certain shows are performed at specific times of the year, and it is unlikely that a show that you want to watch will fall directly on your birthday date or even around your birthday month.
27. Attend a Cooking Class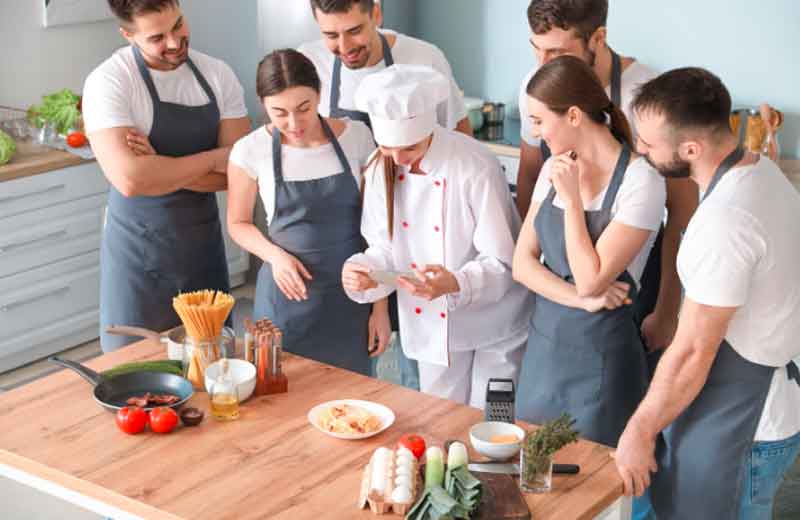 If you haven't learned how to cook by the age of 25, maybe attending a cooking class could be your new thing. To be honest, even if you do know how to cook, establishing some new skills to wow future dinner guests will also come in handy.
Cooking classes can be easily found online, and you can choose the one that has the dishes that you would like to learn the most, whether that's gourmet meals or yummy desserts and pastries; whatever it is, learning the skill of cooking will last you a lifetime.
To get really good at cooking, though, you have to practice the skill over and over. With this in mind, you may not make considerable progress in just one class, but you could consider making this your new hobby.
28. Attend Afternoon Tea
For more of a fancy event, book an afternoon tea at a hotel or spa and be served dainty, savory finger sandwiches and delicate desserts on gorgeous afternoon tea stands.
Collect a couple of your favorite friends and have a catch-up while sipping on a sparkling glass of Prosecco, champagne, or tea served in an expensive china cup. Whatever your beverage of choice is, you will feel like royalty.
Having afternoon tea during the summer is particularly lovely as you'll be able to sit outside in the sun and soak up some rays, but the cozy autumn and winter vibes in front of an authentic log fire can be just as classy.
29. Organize a Brunch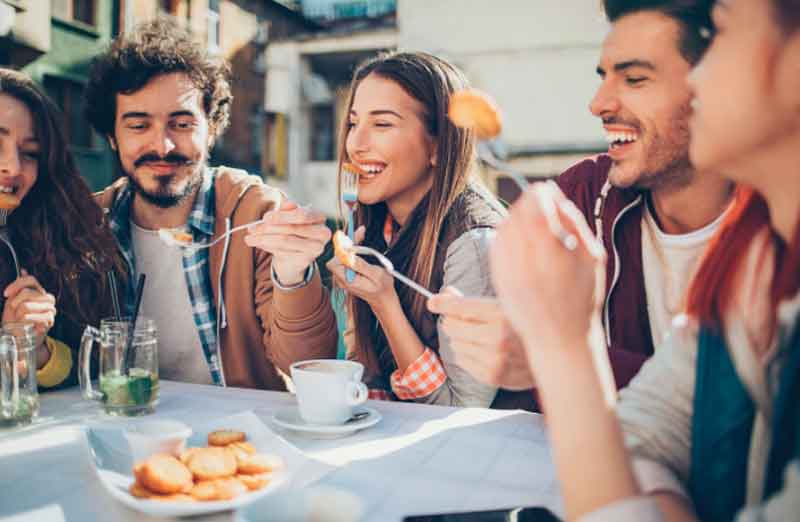 We understand that life at 25 is hectic, and it can be challenging to organize schedules so that each of your loved ones is available on the same date.
That is why organizing a simple brunch is a great birthday idea for those that have limited time but still want to make your day special.
Head to a local café and spend an hour or two tucking into classic brunch breakfast dishes, including pancakes, waffles, and bacon. All, of course, are equipped with sweet chocolate extras, and you can even indulge in a cocktail breakfast to truly celebrate.
30. Complete an Obstacle Course
Challenge your body and defy your own expectations by completing an obstacle course.
These activities are best done with a group of close friends or family, but getting everybody to want to take part may be challenging!
Often, these obstacle courses are either water-based or will involve getting extremely muddy, so this idea will not be for everyone, but if you're ready to get stuck, let go and be wild, this could be a memorable way to spend your birthday.
31. Race a Fast Car
Looking for a thrill? Or simply a car enthusiast? Book a racing car experience where you get to drive a supercar.
You can find these racing classes online and can usually choose from popular cars like Ferrari, Lamborghini, and Maserati and race around a professional track.
This idea may limit some of your friends if they're not petrolheads, as it can be quite an adrenaline-inducing experience.
32. Try Skydiving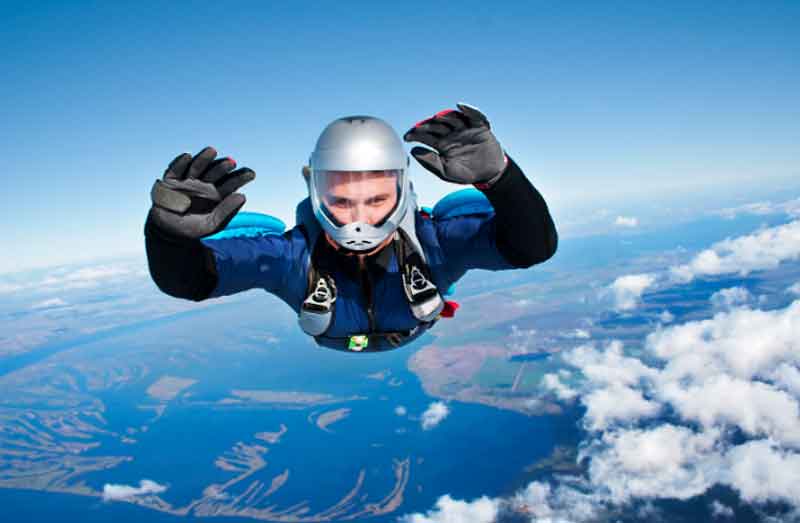 Another adrenaline-filled option is skydiving. Skydiving can be a great way to kick off your 25th year and push yourself out of your comfort zone.
Only a certain number of people can skydive at the same time, so you may have to pick one of your bravest friends or go up there with you. You could even raise money for charity and get sponsored to do this.
Skydiving is also weather dependent, and you may have to travel. Also, skydiving within itself is actually quite a short experience, so you may want to organize a meal or go out to a restaurant after to continue the elevated mood.
33. Book a Weekend Getaway
If your 25th birthday is approaching and you're feeling slightly overwhelmed or you just simply need a break, book a weekend getaway where you can spend the entire weekend in a new location and feel reinspired and motivated.
The best thing about this idea is you can choose the location that works best for you, visit the countryside or travel to a new city!
You can also choose if you go alone for a total self-care weekend away or bring friends along with you. Bonus points if you do not go on your phone during this time and have a complete digital detox.
34. Road Trip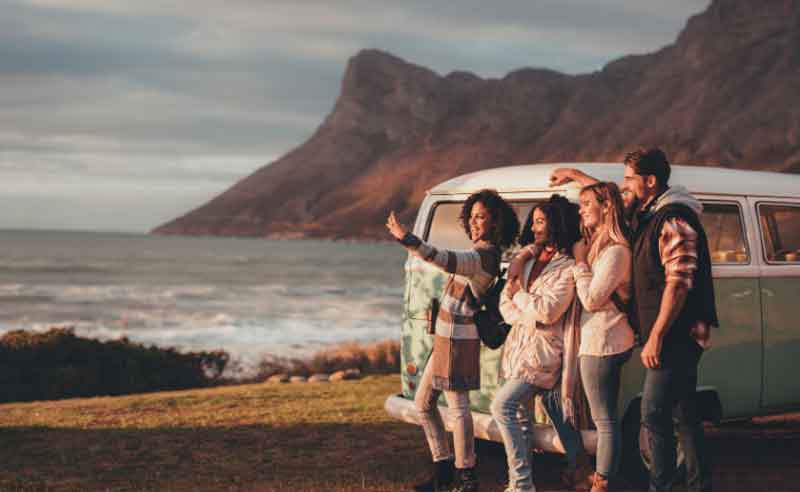 Whether you go by yourself or give all your closest friends a call, a road trip is sure to bring about so many memorable moments.
Take a risk and have no plan, just follow the open road and see what you can find, or strategically plan which parts of the surrounding areas that you want to see.
This birthday idea requires minimal effort. Just be sure to take into consideration gas and hotel prices if you are hoping to stay overnight in certain locations.
35. Scuba-diving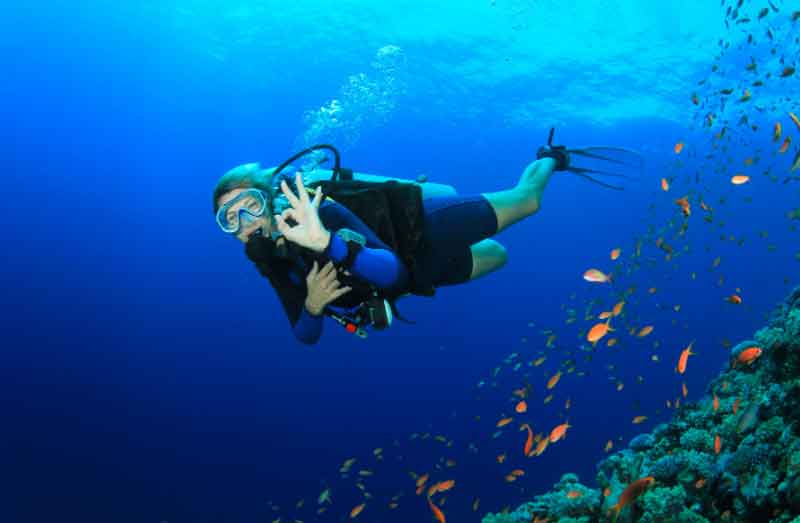 Continuing from that, if you live nearby to the beach, where exotic sealife is located, then scuba-diving is a must-try opportunity. (Most people say that you should try scuba-diving at least once in your life, and they are not wrong!)
The experience of scuba-diving can be thrilling and open you up to a whole new world that is under the sea.
Again, this birthday idea is location dependent as scuba-diving classes only run in hot climates where the seas have exotic sea life.
36. Book a Yoga Class
Indulge in some "me time" and schedule a yoga class to honor your body.
It is so easy to get disconnected from your body and become consumed in life, but yoga is the perfect way to help you to feel grounded. Spending this time reconnecting with your body and soul may even inspire new ideas and give you a new direction of where and how you want to spend your future.
In most locations, you can find local yoga classes online, whether indoor or outdoor, and at a reasonable price. For an extra added boost, you could try unique classes like hot yoga or even go all out and try puppy yoga.
37. Visit a New City
For this idea, you could visit a new city in your country or venture abroad.
Tick off a city from your bucket list and experience a new type of location with new restaurants, new sights to see, and new people to meet.
Cities have endless possibilities, with new activities to do during the day, chic Cafes and classy restaurants to try, and nightlife to explore.
38. Visit a New Country
Similar to visiting a new city. You could go the extra mile and have a complete change of culture and visit an entirely new country.
Whether you do this on a budget or you go all out, changing your environment is great for the soul. When there, try new cuisines and get involved in a new culture to gain new insights and knowledge.
Ticket prices vary depending on where you visit, and some planning will be required to ensure you have a great time upon arrival.
39. Game Night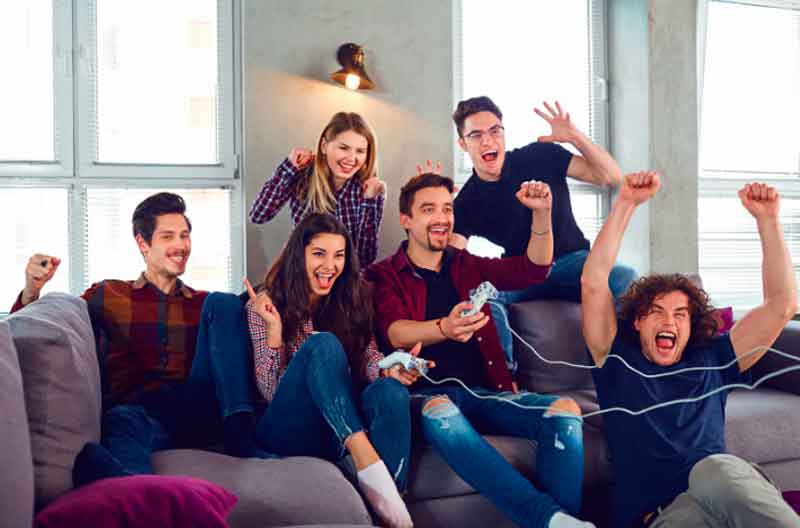 Game night is a simple idea that requires minimal effort. Purchase a bunch of your favorite games, invite your best friends around, and spend the night competing against each other.
This is a super simple idea that doesn't require any planning, and you get to choose the snacks, beverages, and the date and time.
This is also a family-friendly option, where young children in your family get to spend time with you and be a part of the celebration.
40. Have a Chill Pool Party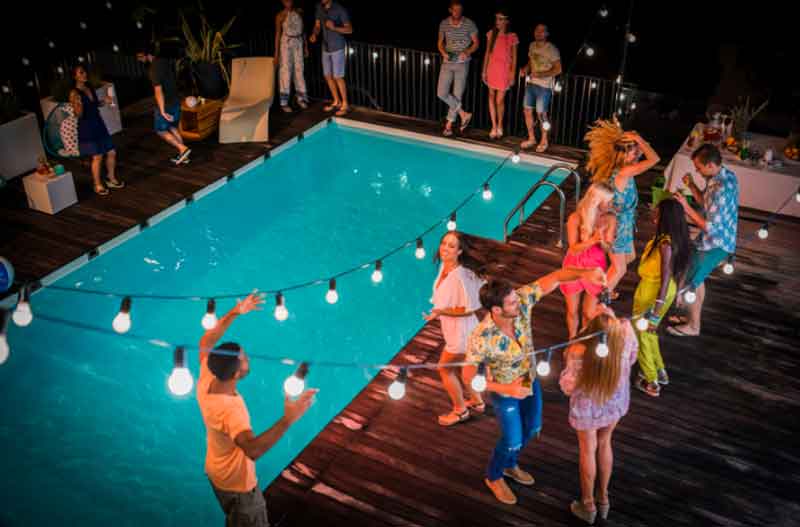 If you live in a hot country, pool parties are likely already exceedingly popular, and there is a good reason for it.
Book a venue, purchase alcoholic beverages and mocktails for those who do not drink, get some floats in the pool, and have fun with your friends.
This idea is highly weather and location dependent, but if you have the resources to do this, a pool party is always a classic.
41. Beer Tasting Party
There's no better excuse than your 25th birthday to organize a party where people can try many different kinds of beer. If you're on a budget, you can organize this at home, but if you're in a position to spend a little more, you could visit a brewery to try a new selection of beers whilst also in a beer-filled environment.
If you're planning on having a beer-tasting party at home, you can purchase beer from various countries; just remember to order them in advance of your birthday date, as they may take a while to arrive. You could even ask each friend to bring a bear to try or designate a country to each friend, and they bring beers and snacks that are from that specific country, then once together, you can taste test them all to find your favorite.
Just be sure not to drink the entirety of each beer, as the night will end up in chaos.
42. Slumber Party
You may think that you're too old to invite all your friends to stay the night, but we say to release your inner child, watch a bunch of movies, buy some face masks and other self-care products, and catch up on each other's lives whilst having a pamper night. You could make it an adult slumber party by having cocktails and wines available.
Or, if you have a family of your own, this can also be a cute way to spend quality time with your own children in a way that they can celebrate with you.
Sometimes it's the simple ideas that make the most memorable moments.
43. Organize a Black Tie Event
If you're turning 25, you may just want to get dressed up to the nines and feel the best you've ever felt. So, celebrate in style and organize a black tie event and go all out for one night only.
Add specific facilities like a Photo Booth with unusual props to have a bunch of photos at the end of the night to look back on.
This idea may require quite a lot of planning, including finding a venue and getting the perfect outfit, but it will certainly be a night to remember.
44. Visit a Fancy Restaurant
Do you often see online these fancy restaurants with six to seven-course meals and small gourmet plates and wonder if it really is worth the hype? Now you can find out if it is.
Organize a trip to a fancy restaurant and experience these exquisite meals and give your verdict of whether it is worth it.
At these restaurants, you will be invited in by friendly staff and be treated with a luxury service throughout the evening, so whether the food really lives up to the standard or not, you will have an evening of pure bliss.
45. Movie Night
Are you a movie fanatic? Then have a movie marathon night with your family and stay cozy under blankets and lit candles. This is the perfect idea for those winter birthdays that make you want to stay inside with your loved ones with a hot cup of chocolate and some cookies.
You could spend the evening binge-watching, Harry Potter, laughing your heart out to comedy movies, or dancing along to romantic films.
This is an entirely family-friendly idea where even pets can be involved too! Sit back, and relax. No planning is needed, just a couple of bowls of popcorn and some delicious sweet snacks. This is also one of our favorite 35 birthday party ideas for those who are more introverted.
46. Go Golfing
Pick up a new hobby and try your hand at golfing. The great attribute of golf is that it is a sport that can be done with almost anybody's skill level, so nobody gets excluded.
Spend time on the stunning greenery and get a dose of vitamin D from being out in the sun. It is important to note that you will have to consider the weather as being on the golf course during the winter may not be that much fun.
There are many hotels and spas that have golf courses, so you could even stay overnight at the accompanying hotel and book a spa treatment after you have finished playing.
47. Bake a Fun Dessert
Baking your own birthday cake is a therapeutic experience where you can design your birthday cake exactly how you would like it to be.
Spend some quality time alone and have a delicious dessert at the end of it or do this with family and friends of all ages.
Just simply look up a recipe online (there is so much to choose from, including red velvet cake, chocolate cake, or even peanut butter cake), buy the ingredients from the local store, and get baking. After, decorate with all your favorite trimmings, including Oreos, M&Ms, and lots and lots of frosting.
48. Volunteer
Giving back for your birthday is such a valuable way to spend the day.
Volunteer for a day at a soup kitchen, dog shelter, or charity shop and give back to your community in a delightful way.
There's something really cool about giving back to others on your birthday and is a great mindset to enter your 25th year. You could even encourage your friends to come along with you for extra help.
49. Try Bungee Jumping
Bungee jumping is not for everybody, but if you speak to anybody that has done it, they say it is a wonderful experience.
Depending on your budget and location, you could travel to an exotic destination to make the experience even more fun.
Bungee Jumping isn't something that is located everywhere, so you will have to find a specific place that does this.
50. Attend a Flying Lesson
Learning how to fly an airplane or helicopter is actually on so many people's bucket lists, so if it is on yours, then this is the year to tick that one off.
You can easily book flying lessons online that go into great detail about airplanes and helicopters.
The experience of attending a flying lesson is also very adrenaline provoking, and it's a unique skill to have.
51. Go Shopping
You've reached 25 years, and you deserve to treat yourself!
Instead of having a specific experience, visit your local mall and purchase that product that you've had on your wish list for so long now.
Or, if you don't have a specific product in mind, you could go to the luxury store and gift yourself something that you love! By doing this, you will have a materialistic product that you always get to remember the day that you turned 25 by. it's your birthday. Shop till you drop!
52. Visit a Spa
Nothing says luxury quite like visiting a spa. Choose from a variety of treatments, including deep muscle body massages, anti-aging facials, and alternative holistic treatments that will leave you feeling the best you've ever felt.
You will likely find a spa located nearby to where you live, and there are many websites online where you can bag yourself a spa deal at a discounted price.
Choose to visit the spa for a day or upgrade to a spa break to fit in even more treatments and delicious meals. Oftentimes, you will find other amenities at the spas, including golf courses, saunas, and swimming pools for you to use. You could even book an afternoon tea experience!
53. Go Paintballing
If you have a friend group that loves to be outside in nature and exploring, a great way to level up that experience and create a specific birthday event is by going paintballing.
Booking a paintballing session can be a really great way to detach from the stress that often comes with life and spend a couple of hours with your friends.
The paintballs can be quite hard, though, and painful when they hit your skin, so don't be offended if not all your friends want to join in on the fun!
54. Go Camping
Is there anything better than waking up to gorgeous sunrises and spending the day exploring surrounding forests and lakes?
Then by night, you can tell ghost stories and roast marshmallows on an open fire before settling in for the night under the stars. This idea is also great if you would prefer to go camping with your family as you can bring young children that are in your family along with you.
Camping requires minimal packing And is generally affordable, but you will need to purchase specific items to keep you safe whilst there, including tents, snacks, and water bottles.
55. Go Glamping
So, if you were intrigued by camping but were not completely sold, you should try glamping instead.
With glamping, you get all the benefits of being outdoors in nature but also have comfortable, modern amenities, including beds, blankets, mini-fridges, and spacious tents, all to ensure you have a great night's sleep and a comfortable experience.
Glamping is more pricey than regular camping, but a glamping experience is great for guests of all ages and a special treat for your birthday!
56. Visit a Unique Stay
There are so many unique stay options in a variety of different cities to create a night to remember.
Schedule to stay in a cabin surrounded by stunning wildlife, a night in a haunted house, or even opt for an underwater hotel. If you search for unique stays online, a multitude of options will appear, and if you're happy to do a little extra research, you will likely find a great deal.
You could even make this a yearly tradition with each year you visit a new unique stay which will be sure to evoke so many opportunities to make new memories!
57. Pizza Party
You will struggle to find one person that doesn't like some combination of pizza which makes a pizza party a great idea as it can include each of your friends.
Invite your friends and family over for an evening filled with pizza that you order with a variety of different toppings and eat until you can't anymore!
Or, even consider creating pizzas from scratch with your friends and family. This is a family-friendly party idea that even young children in your family can take part in too.