Turning 24 is a pretty exciting milestone in life. While it's not a huge milestone in terms of new things you're legally allowed to do, it certainly deserves a celebration. We decided to help you out and put together an awesome list of fun 24th-birthday ideas for you below.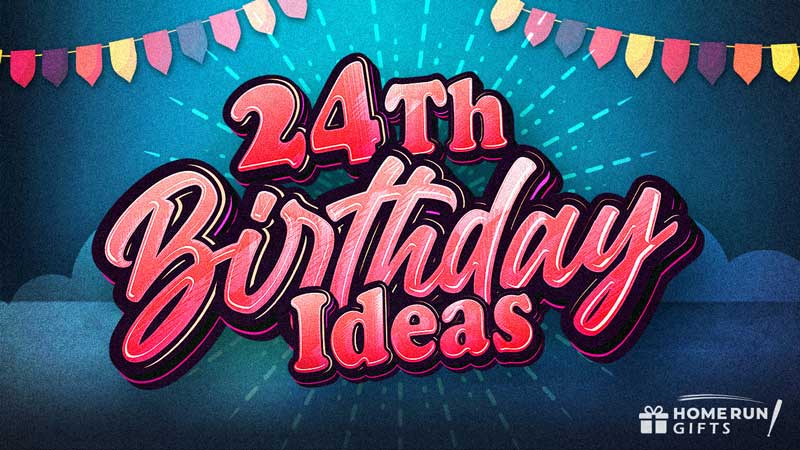 We've included a ton of great ideas for both men and women, so we're confident you'll find many that you like. The hardest part will be deciding between them! We also have a full list of 24th birthday ideas you might want to check and a huge list of gifts for guys in their 20s if you're interested.
1. Beach Bonfire Party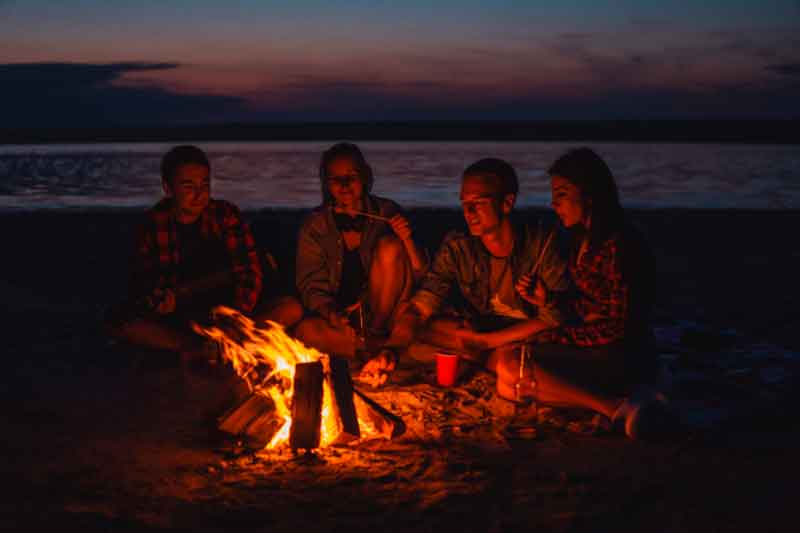 Imagine spending quality time with your loved ones around a crackling fire, listening to the calming sound of the ocean. With a beach bonfire, you can customize your gathering however you like – from a small gathering to an extravagant event. Roast marshmallows and play beach games while admiring the stars, indulge in mouth-watering food and drinks and appreciate the peaceful surroundings of the beach at night. A beach bonfire is an unforgettable experience worthy of any celebration, whether it be birthdays, reunions, or simply just catching up with old friends.
2. Wine-tasting party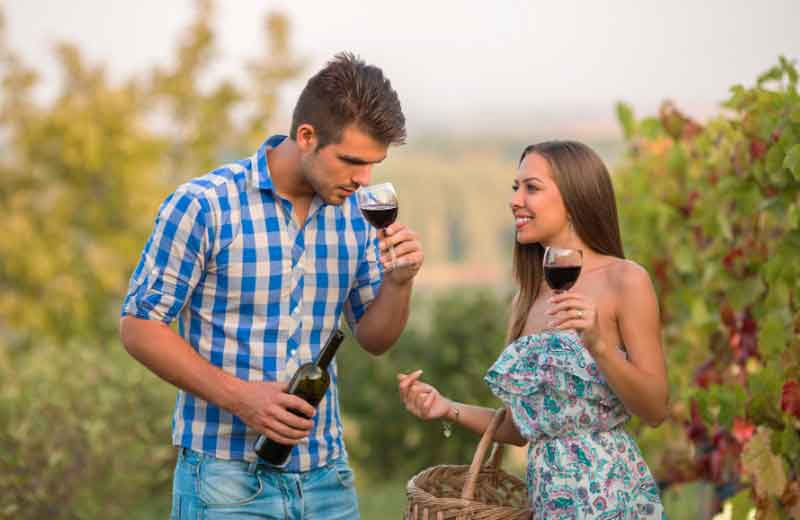 Hosting a wine-tasting party for your 24th birthday is an ideal way to honor and enjoy the occasion. Select wines that vary in region and style, then offer tasting notes and descriptions of each. Setting up a tasting area with glasses, spittoons, and an ice bucket will help you put on a sophisticated gathering. To further tantalize palates, pair the wines with cheeses, crackers, and fruits. Not only will you gain knowledge about different wines from around the world, but you will also create precious memories with friends.
3. Concert or Music Festival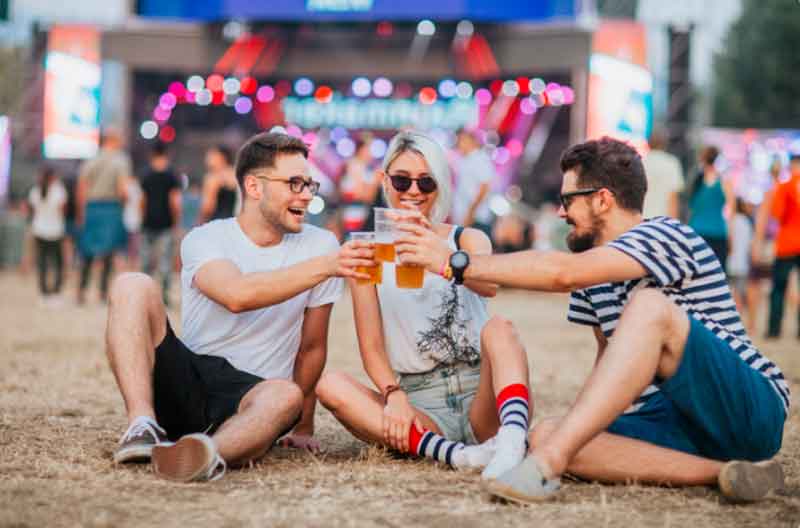 Music festivals and concerts make great birthday celebrations! Whether you prefer pop or classical, there's sure to be an event to suit every taste. Allowing yourself to belt out your favorite tunes beneath the night sky with loved ones creates a memory like no other. Planning ahead of time is essential; don't forget to purchase tickets, take safety precautions, and dress weather appropriate. Make this special day one that will always be remembered by enjoying a music festival or concert surrounded by those who make life worth celebrating!
4. Camping Trip With Friends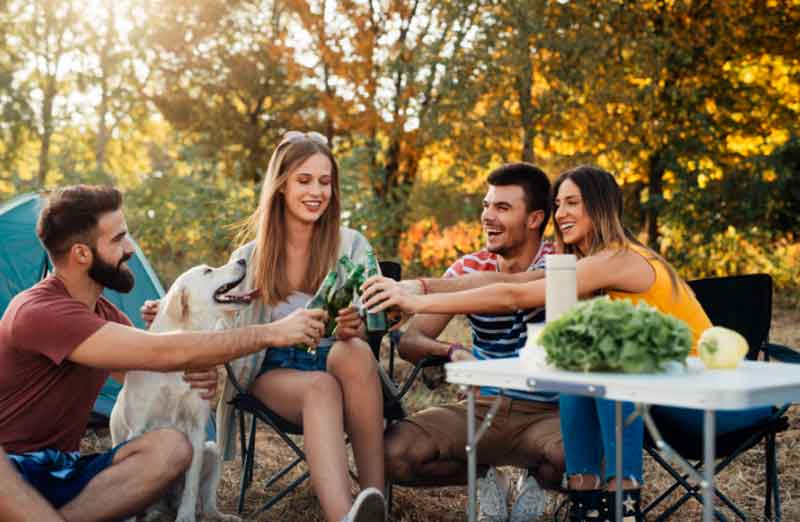 Are you a nature enthusiast? Someone who is fond of sceneries and views? It might be nice to have your friends all gathered for this adventurous birthday plan. Imagine spending a weekend surrounded by beautiful landscapes, sharing laughter and good food with your closest friends.
You guys can explore new hiking trails, take a dip in a refreshing stream, or even set up a hammock and just soak up the stunning scenery. You'll probably find it quite relaxing to have no WIFI and no social media, just bonfires, smores, and your besties. Feel the fresh morning breeze, hear the birds singing their melodies, and take in all of the lush greenery and clear blue sky.
5. Rooftop Bar Celebration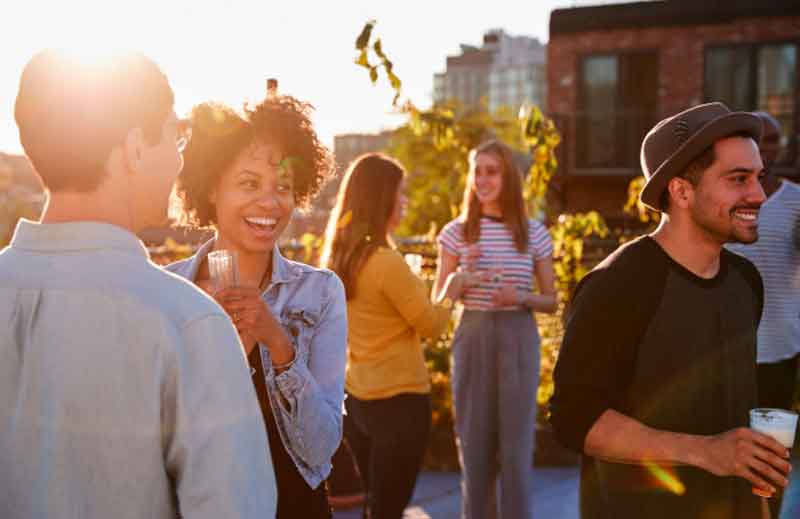 For a sophisticated and chic 24th birthday bash, why not host a rooftop bar celebration? Pick out a fashionable rooftop venue with gorgeous sights and an electrifying atmosphere. Invite your closest associates and dress to the nines for an evening of enjoyment. Get some delectable drinks and appetizers while appreciating the breathtaking cityscape views. Request an extraordinary birthday cake or confection for that special touch. This way of celebrating is ideal for those desiring something more than just a night at home on their special day.
6. Board Game Tournament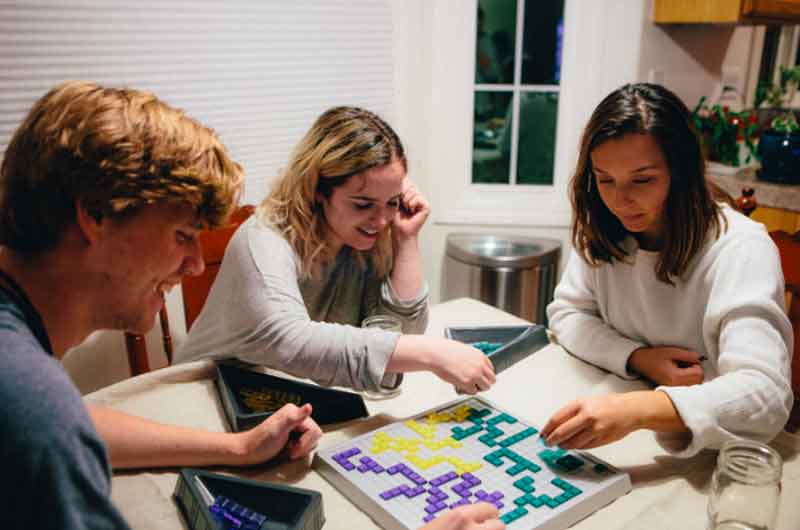 A board game tournament is a perfect way to make your birthday celebration incredibly special. Invite your favorite people and choose games that everyone can enjoy! Add some decorations and some birthday-specific activities to the mix. Why not reward the winners with a gift card or their very own beloved board game? Ultimately, there's no better way to spend your big day than enjoying quality time with your friends and family.
7. Comedy Club Outing
A comedy club outing could be an excellent choice for a birthday celebration with friends or family. It offers a unique and memorable way to celebrate and create fun-filled memories with loved ones. The birthday person could be surprised with tickets to their favorite comedian or simply enjoy the experience of discovering new talent. Sharing laughter and joy with those closest to them can make the birthday person feel appreciated and loved. The food and drinks served at the club can add to the celebratory vibe, and the birthday cake could even be brought along to add to the festivities. Overall, a comedy club outing can be a fantastic and enjoyable way to celebrate a birthday with loved ones.
8. Game Night Party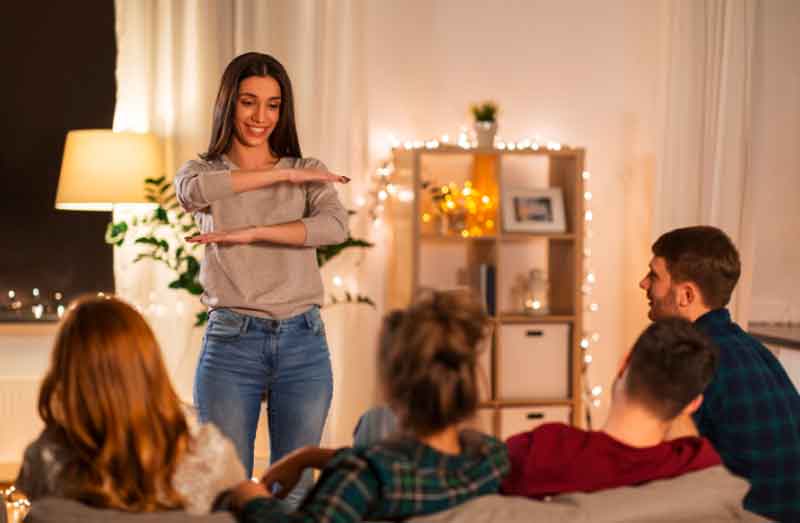 Are you tired of the same old birthday party routine? You know, the one where you just cut the cake and open presents? Why not shake things up and plan a game night birthday party instead? It's an awesome and interactive way to celebrate with your loved ones, regardless of their age.
You could go for some classic games like Charades, Pictionary, and Trivial Pursuit. These games are pretty straightforward to set up and can accommodate a large group. Or, if you're up for something more active, you could try games like Twister or Minute to Win It. These games are sure to get everyone moving and laughing. This is one of the most fun 24th birthday ideas for those who prefer staying in and relaxing with friends.
9. Bar Crawl Night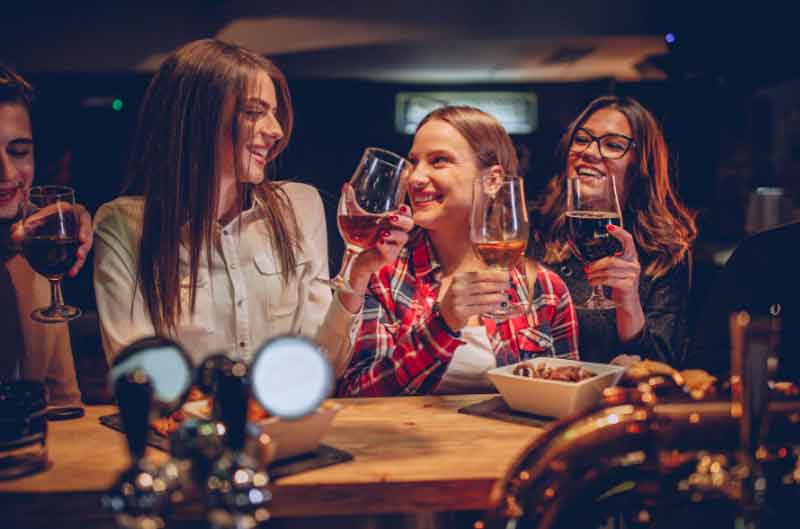 A bar crawl night is a perfect way to mark your 24th birthday with friends. Research a city or neighborhood with many bars, plan out a route, and then start with a pre-game at someone's house or a beloved spot. Take in the atmosphere as you move from one venue to the next, sipping drinks and catching up. Just remember to arrange designated wheels or public transport before an evening of revelry comes to an end so that everyone can travel safely afterward. Your 24th birthday will be one for the books when you celebrate with friends – laughing, chatting, and creating lasting memories.
10. Cocktail Party
Elevate your 24th birthday festivities by hosting a stylish cocktail party. To add a unique touch, select a particular theme for the event and craft a signature cocktail that complements it.
A piña colada could be perfect for a tropical-themed gathering, while a classic martini would befit a Great Gatsby-inspired bash.
A bar area equipped with all the essential ingredients and tools should be set up to allow guests to mix and customize or even invent their own drinks. Serving it with appetizers and finger food would most probably complement the party.
11. Murder Mystery Dinner Party
Fond of thrills? Murder mystery dinner might just be right for you!
The premise is pretty simple – you and your guests get to play the role of detectives and solve a thrilling mystery while enjoying a scrumptious feast. To pull it off, you'll need to choose a murder mystery game that suits your party size and theme.
If you wish, you could also prepare DIY costumes to make it a little more realistic and make sure everyone has the feels for their role.
12. Bowling Party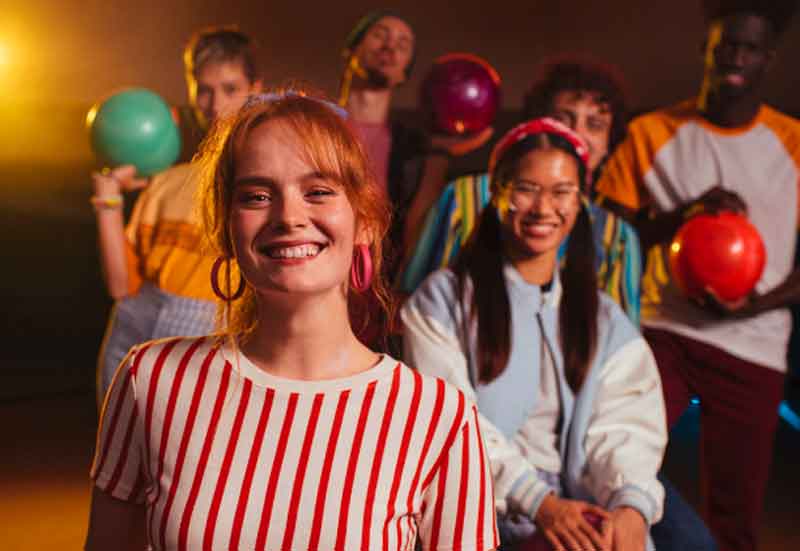 Bowling parties are the ideal way to make your birthday unforgettable! There are lots of energy, laughter, and cheers throughout the lanes. Challenge your pals to a friendly competition or just have fun playing together. And don't forget the delicious food and drinks that'll keep everyone going throughout the night! If you want an amazing birthday celebration, bowling is definitely the party to throw!
13. Karaoke Night
Sing your favorite songs, and have a blissful karaoke night on your birthday. You guys can sing all of your favorite songs, sing in duets, or as a group to make it even more memorable. But most importantly, don't forget to put snacks and booze on the table as well! It will be fun to have chat over a few drinks before getting started on the singing part because, you know, it brings out confidence!
You can ask your guests to bring a list of their favorite karaoke tracks beforehand. This will give everyone an equal opportunity to show off their singing skills, including you, so be prepared!
14. Outdoor Picnic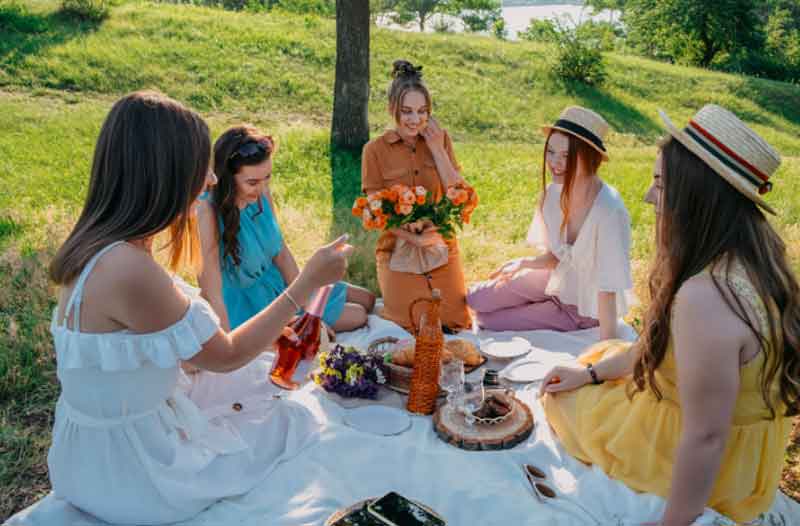 An outdoor picnic is an ideal option for a laid-back and intimate celebration. Opt for a picturesque spot like a park or a beach and prepare a basket filled with your preferred snacks, sandwiches, and beverages. Bring a blanket or lawn chairs to create a cozy ambiance for spending quality time with your close ones amidst picturesque surroundings. Additionally, you can add some excitement to the festivities by bringing along outdoor games such as frisbee or soccer. With an outdoor picnic, you can celebrate your birthday in a straightforward yet pleasant way while enjoying the splendor of nature with your loved ones.
15. Spa Day With Friends
How about treating yourself and your besties to the ultimate relaxation sesh for your 24th birthday? You can either go all out and book a luxurious spa package that includes massages, facials, and other fab treatments or create your own DIY spa day at home with some face masks, mani-pedis, and chill vibes. Don't forget to keep everyone hydrated and fueled with some yummy fruit-infused water, herbal tea, and light bites. Soak up the peaceful ambiance, catch up on some gossip with your squad, and pamper yourselves to the max. A spa day is a perfect way to unwind, celebrate your special day, and bond with your girls over some much-needed TLC.
16. Movie Marathon Party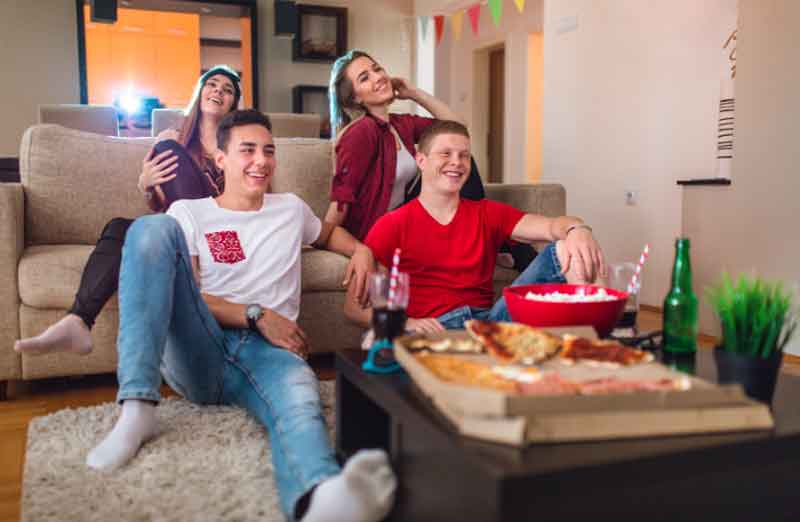 It's time to get your movie marathon party prepped! Stock up on snacks, popcorn, and a few cozy extras like pillows and blankets. Dim the lights, fire up your projector or streaming service, and don't forget to invite your besties for the ultimate night of cinematic fun – from romantic comedies to action-packed blockbusters, there's something for everyone! It'll be a night full of laughter, memories that will last forever, and a great chance to bond with your friends over shared interests in film. So make sure you're ready; it's going to be an epic movie marathon party!
17. Escape Room Adventure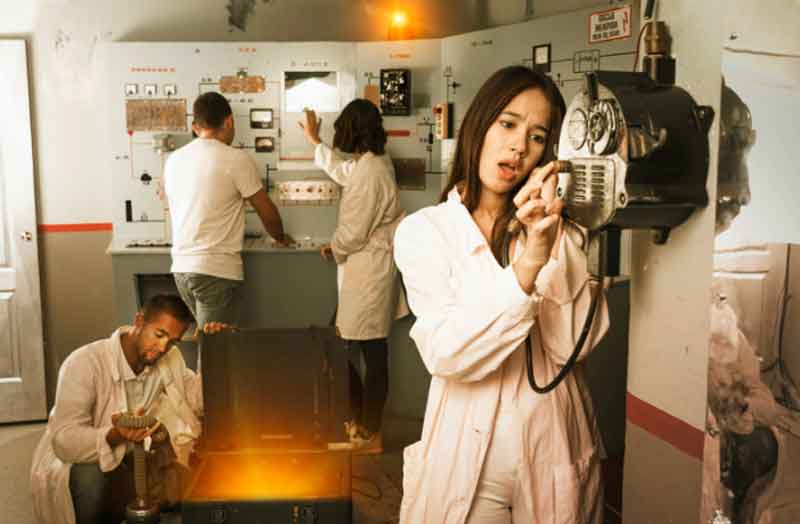 Prepare to dive into a unique experience with an escape room outing! Get your team to work together to decipher puzzles and enigmas, beating the clock as you find a way out. From spooky haunted manors to prison cells and science labs, there's no shortage of thrilling themes for you to select from. All difficulty levels are catered for, allowing everyone to join the fun! The absolute highlight, though? Enjoying the feeling of unity as your group tackles the tasks together. Make memories that'll last for years with this unforgettable escape room escapade!
18. Paint and Sip Party
A paint-and-sip celebration is a perfect way to spend your 24th birthday with family and friends. Select a painting that matches your abilities and interests and invite an artist to provide instruction or follow along with a recorded video tutorial. Ensure supplies such as canvases, brushes, paint, and wine or cocktails are all ready for everyone to enjoy. It's a fantastic opportunity for creating art, bonding with loved ones, and making lasting memories of your special day.
19. Potluck Dinner Party
Are you familiar with the concept of a potluck dinner birthday party? If not, then you're totally missing out on all the fun!
Do you know what the advantage of this party theme is? It will give everyone a chance to share their favorite meals and exchange recipes and allow each and everyone to try an incredible variety of dishes. Everyone brings their own favorite foods, making it both cost-effective and enjoyable. Fun but simple, isn't it? There is no other better way to express your love and appreciation for someone than with delicious food shared among those closest to you, right?
20. Theme Park Excursion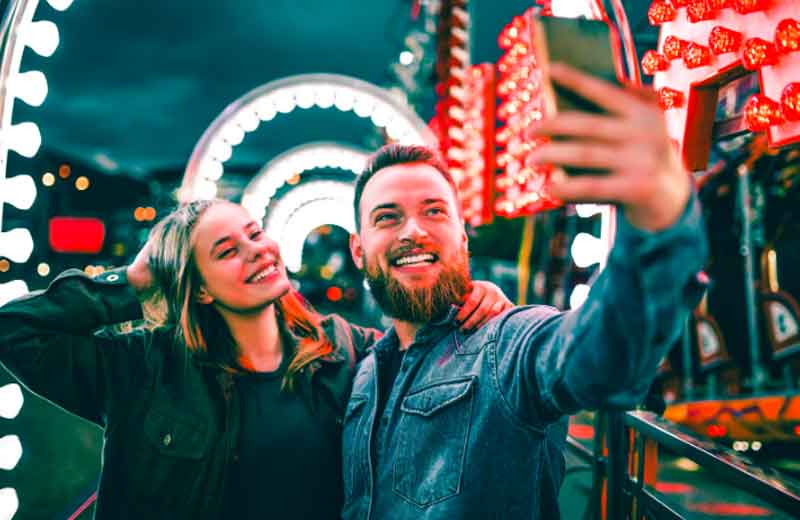 A theme park is a perfect place to make any celebration even more special! Thrill seekers can enjoy all the exciting rides and games on offer, while foodies can feast on a vast selection of delicious options. Kids will be overjoyed with many parks providing birthday packages, including decorations, treats, and an exclusive message from the mascot! Even adults can get in on the fun, giving them an opportunity to feel like kids again. Whether you're commemorating a significant moment or just spending time with friends, a trip to the theme park can make your birthday truly unforgettable. Some places are even equipped with private spaces suitable for parties, so you can take your festivities up a notch. Regardless of age, you'll surely have a wonderful time at your next theme park celebration!
21. Beach Day Celebration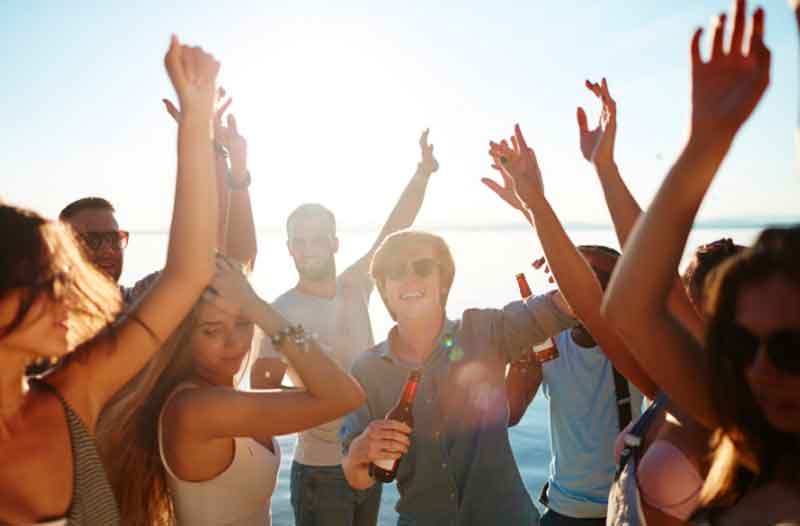 Let's turn your birthday into a memorable experience with some seaside merriment in the sunshine! Ensure you remember to stuff your beach bag with all the essentials, including towels, sunblock, edibles, and drinks, prior to departing for your preferred location. Upon arrival, take a plunge into the ocean, compete in beach volleyball, or simply lounge around with your crew. If you'd like to continue the festivities, don't forget to bring along games such as frisbee or paddleball. And, of course, grab some photos to never forget this special day with your pals. To truly mark this momentous occasion, there is nothing quite like a beach expedition; it's sure to create epic memories with your closest buddies! This is one of those 24th birthday party ideas that you just can't go wrong with.
22. DIY Craft Party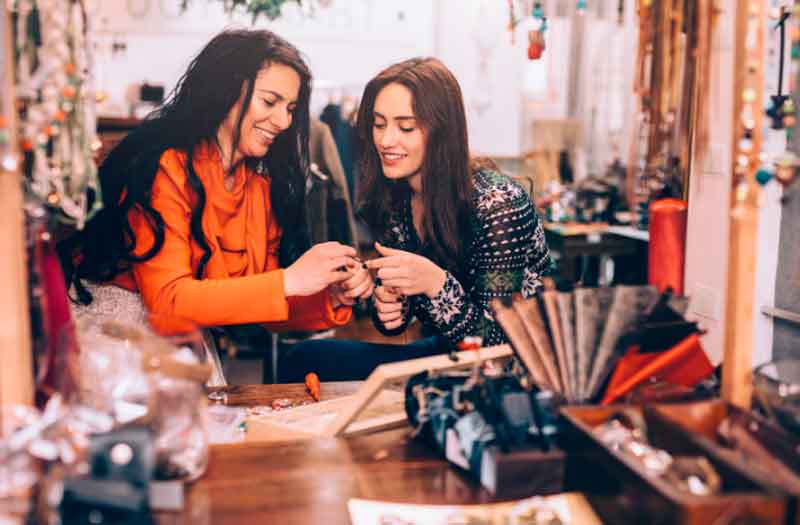 Tired of the same old birthday celebrations? Consider throwing a DIY craft party for your special day! There are various crafting possibilities like painting, sewing, and jewelry making. Not only will you and your friends enjoy quality time together, but you'll also get to share your love for crafting and discover new techniques. And, best of all, you'll leave with a unique keepsake from the party as a memento. Make this year extra special – host a DIY craft party!
23. Laser Tag Competition
Gather your nearest and dearest for a unique and thrilling experience on your 24th birthday, laser tag. Visit a local arena and gear up for some friendly yet competitive fun as you battle it out in separate teams. Dress comfortably in shoes that allow freedom of movement to secure the upper hand. You and your friends are sure to make lasting memories with an afternoon or evening of this exciting activity, plus you'll get a good workout too!
24. Roller Skating Party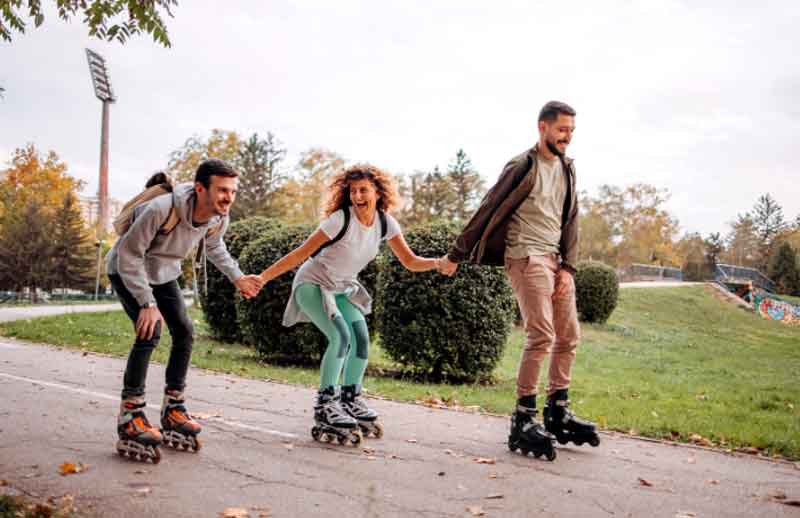 Roller skating parties are a blast from the past, offering an exciting way to celebrate your 24th birthday with friends. Reserve a roller rink for a few hours and skate, dance, and listen to music together. If you want to add a nostalgic touch, pick '80s tunes and don suitable roller disco attire or keep it cool with current tracks in comfortable clothes. While you're at it, don't forget snacks and beverages for everyone to enjoy during intermissions from skating. This special event is not only an enjoyable way to mark your birthday but also provides a fun opportunity to bond with friends over the mutual love of roller skating!
25. Wine and Cheese Pairing Party
A wine and cheese pairing party is a delightful way to mark your 24th birthday with friends. Gather an assortment of wines and cheeses, making sure to have a range of tastes and textures. Put together a tasting station and encourage your guests to experiment with different pairings. You can also supply some nibbles, such as crackers or fruit, to enhance the flavors. This classy event gives you the perfect opportunity to celebrate with your buddies over your passion for good food and drink. Enjoy a relished evening that you'll recall for years to come!
26. Costume Party
A costume party is a fun and thrilling way to mark your 24th birthday with your friends. Pick a theme, like superheroes, movie characters, or decades, and encourage your guests to dress accordingly. Get props and decorations fitting the theme for decorating the space, as well as music that fits the atmosphere. Why not even hold a competition for the best costume with a reward or honor given to the winner? It's a lighthearted and enjoyable way to let loose and have fun with your friends while celebrating your special day!
27. Sports Game Watch Party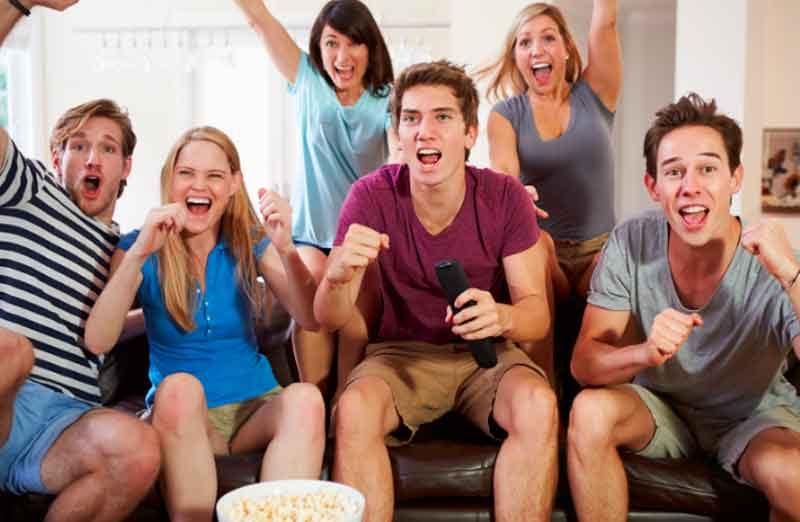 Having a game-watch party is the perfect way to celebrate with your sports-loving friends! Get everyone excited by choosing a great game, and don't forget to provide snacks and drinks of course! Jazz up your space with comfy seating, decorations in your team's colors, and an impressive TV for the best viewing experience. During halftime or commercial breaks, get your guests engaged with fun sports-related trivia or prediction games. You'll love how easy it is to make this party special – from start to finish, you're sure to have an unforgettable night!
28. Scavenger Hunt Adventure
A scavenger hunt is a great way to commemorate your 24th birthday with friends. To make it more exciting, set up clues that guide your group to places in the city or in a specific location related to your interests, such as movies, music, and activities. Divide everyone into teams and provide them with items to search for. The team that finds all the objects first wins the game! Add an extra spice of fun by offering a prize or a unique recognition for the victors. An unforgettable scavenger hunt experience is certain to create lasting memories of your special day.
29. Food Truck Festival Excursion
A food truck festival outing is the perfect way to mark your 24th birthday. Invite food-loving friends and treat yourself to a local culinary carnival, where all sorts of flavorful dishes from various cuisines are served. You can sample new and exciting tastes or opt for classic comfort foods. Don't forget a comfortable picnic blanket that you can spread out with your pals and indulge in delightful feasts. Revel in the flavors of your special day with an enjoyable and scrumptious gathering journeying through the world's best delicacies!
30. Brunch With Friends
What's not to love about a brunch-out group date? It saves you time from cooking, setting the table, and washing the dishes after the party, plus you don't have to get up early in the morning for a grocery trip! Isn't this the most convenient way to celebrate your birthday? You guys can catch up and retell your stories while waiting for your food to get served.
I mean, who doesn't love spending hours just sitting and talking for long hours with your friends, right? Are you convinced enough? Don't forget the deserts, though!
31. Brewery Tour and Tasting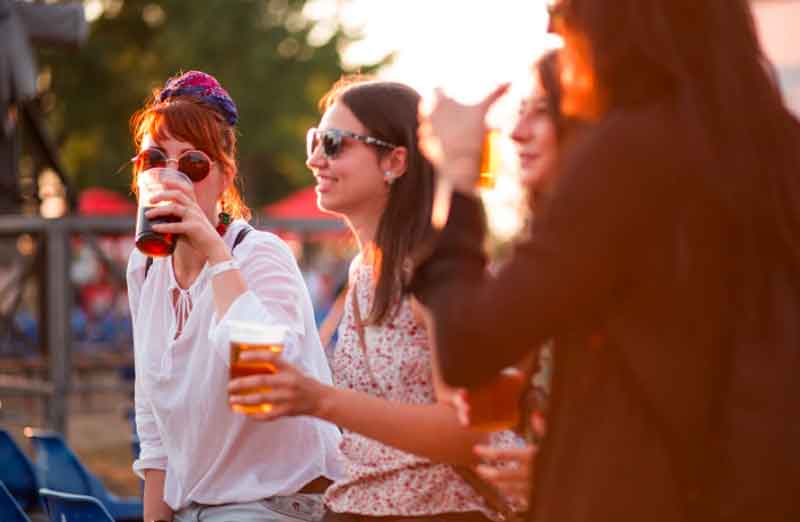 Curious enough about how tangy-quality beers were made? You absolutely must consider including a brewery tour and tasting on your list! You'll get a chance to take look at the entire beer-making process, and who knows? This might lead you to a newfound hobby.
Do you know what the best part is? On tour, you get to try out all kinds of beers and learn about how their flavors were magically made. It's an interesting way to spend an afternoon celebration with family or friends, even if you're not a beer expert! So why not raise a glass and toast to a great time?
Popular Article: Fun 22nd Birthday Ideas Everyone Will Love
32. Art Museum Visit and Wine Reception
Celebrate your 24th birthday with some art and wine! Gather your friends and head to your local art museum for a day of exploring exhibits and learning about new artists. Afterward, host a wine reception where you can relax and discuss the art you just saw. You can provide a selection of wines for your guests to enjoy or ask everyone to bring their favorite bottle to share. This unique and sophisticated birthday party idea is perfect for art lovers who want to celebrate in a refined and cultured manner. So, raise a glass and toast to another year of life surrounded by beauty and creativity.
33. Trivia Night Competition
Have you ever thought of spending your birthday in an exciting way by hosting a trivia night competition? It's an excellent way to spend time with people you love while testing how much knowledge you all have. The game can be played at a restaurant or from the comfort of home, and teams will compete in various rounds based on the birthday boy/girl's interests, hobbies, and favorite stuff. To make it even more competitive, questions on general knowledge, pop culture, or history should not be left out! A trivia night competition is indeed a unique and unforgettable way to mark that special day and create lasting memories with your favorite people. If you're looking for 24th birthday ideas and you're a competitive person, this is a great on!
34. Book Club Gathering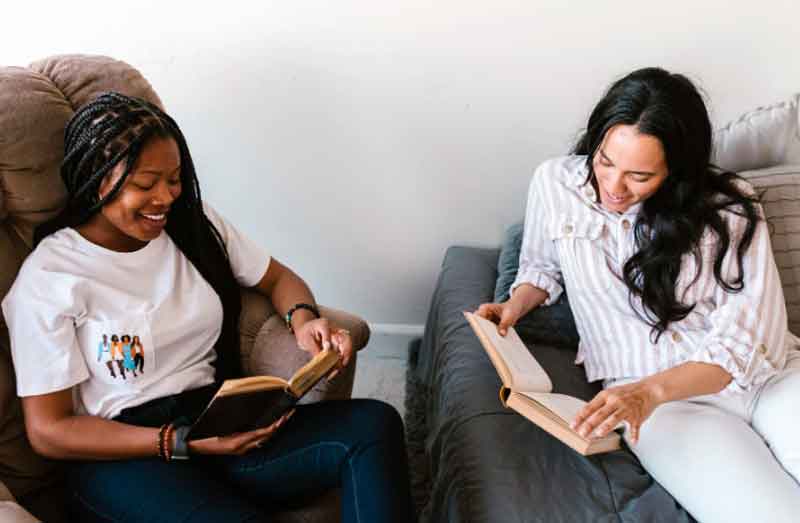 Hosting a book club gathering is a great way to make your 24th birthday an intimate and unique event. Invite your closest friends who are avid readers and choose a book in advance for them all to read. Provide a cozy atmosphere with comfortable seating and refreshments. Once everyone has arrived, start talking about the book and exchange thoughts, interpretations, and opinions. This party invites meaningful conversations and the strengthening of bonds between your friends—the perfect celebration for any book lover!
35. Ice Cream Social
A unique way to mark your 24th birthday is with an ice cream social! Gather your friends and family for a fun and flavorful gathering. Set up a table of different ice cream flavors, toppings, and sauces so everyone can make their own sundae. Consider adding extra sweetness with gummy bears, candy, or fresh fruit. To add some extra excitement, have an ice cream eating contest or blind taste test! This birthday celebration will be sure to satisfy any sweet tooth while creating lasting memories with loved ones.
36. Ziplining or Ropes Course Adventure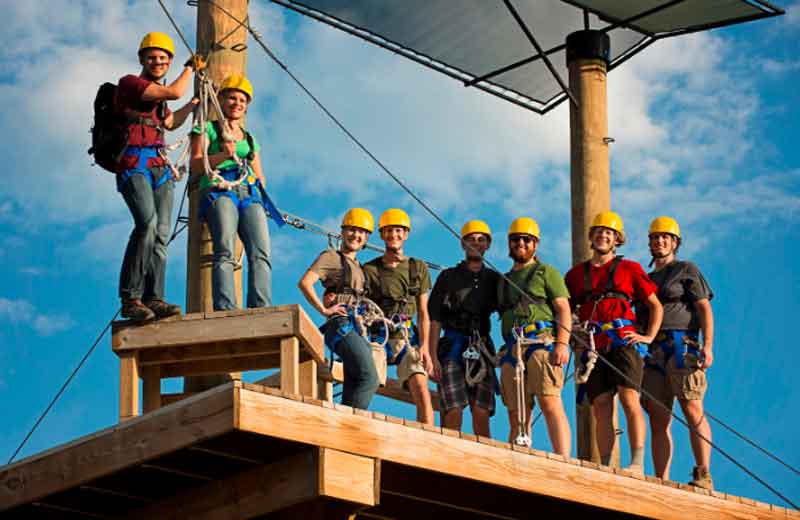 For an adventurous and thrilling 24th birthday celebration, consider a ziplining or ropes course adventure with your friends. Challenge yourselves to complete high ropes courses and zip line through the trees in a beautiful natural setting. This is an exciting way to bond with your friends and push yourself to conquer your fears. Some courses even have obstacle courses and zip lines that allow you to race against each other, adding some friendly competition to the mix. This birthday party idea is perfect for adrenaline junkies and those who love outdoor activities. It's a unique and unforgettable way to celebrate your special day.
37. Tour of a Nearby City
A birthday tour of a nearby city is the perfect way to experience new sights and sounds while making wonderful memories. You can customize your trip to suit your interests, with lots of options open to you – from strolling around the city, admiring its architecture and rich culture, to taking a bus tour so you can see as much as possible in a day. An outing like this is ideal for spending time with loved ones, especially if you haven't been before. With countless places and activities for you to discover, your birthday tour promises an unforgettable adventure!
38. Tea Party Celebration
For a delightful and chic 24th birthday, why not have a tea party with your closest buddies? Opt for a cozy tea room or create the perfect setting at home. Select some different teas and appetizing tea sandwiches, scones, and pastries to enjoy. Adorn yourselves in your best tea party attire and play classic games such as charades or trivial pursuits. You can also add a craft table where you can whip up fascinators or flower crowns. This is ideal for those interested in charming and playful details, definitely making it an unforgettable experience!
39. Pottery Painting Party
Are you in search of a fun and creative way to spend some quality time with your friends or family? Well, have you ever considered trying pottery painting? It's an exciting activity where you get to pick your favorite mug, bowl, or plate and express your artistic side by painting it with an array of colorful glazes and designs. No matter the occasion, whether it's a birthday, bridal shower, or team-building event, pottery painting is an activity suitable for everyone! Plus, once you've created your unique masterpiece, it will be fired in the kiln for a long-lasting finish. You can relax in a pleasant atmosphere where everyone can create something beautiful to take away as a memorable keepsake.
40. Volunteer Work With Friends
Make your 24th birthday a momentous one by gathering your best friends to volunteer their time for a meaningful cause. Seek out an organization in the vicinity that's devoted to something important to you and plan an activity as a group. This could range from helping out with local cleanup, contributing to a food bank or animal shelter, or any other charitable task – all while making beautiful memories and giving back to those in need. Get ready for an unforgettable day full of joy and gratification!
Wrap Up:
We really hope you found some awesome ideas. Let us know if you can think of any that we missed in the comments section below!